The New Year always comes with folks making big declarations of change. Switching jobs, exploring more, getting rid of toxic folks or traits, and so on. More often than not though the main one is a physical change, namely weight loss. No matter how body positive we believe our generation is, in January my social feeds are flooded with discounted gym memberships, and people posting a scale showing their weight with some sort of disgusted emoji and a promise to keep us updated as the number decreases.
It sucks and I hate it.
In the past, whenever I lost sight of who I was it meant that my usually high confidence in my image was part of the crumbling that took place. I'm suddenly angry at the fit of my clothes, the thought of a selfie makes me ill and I can't even make eye contact with my reflection when brushing my teeth in the morning. I spoke last week about making my way back to myself and I meant that in every sense, including the physical.
I started feeling fly again and got ready to show the masses just as my feed got flooded with the weight-loss resolutions, and it knocked me for a second — was I actually feeling better? Did I really like this new hairstyle? Was I truly back to loving every fold or curve on my body?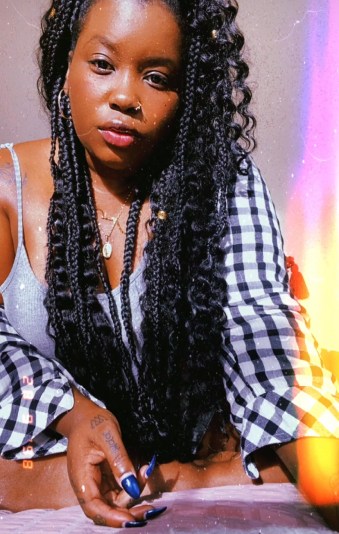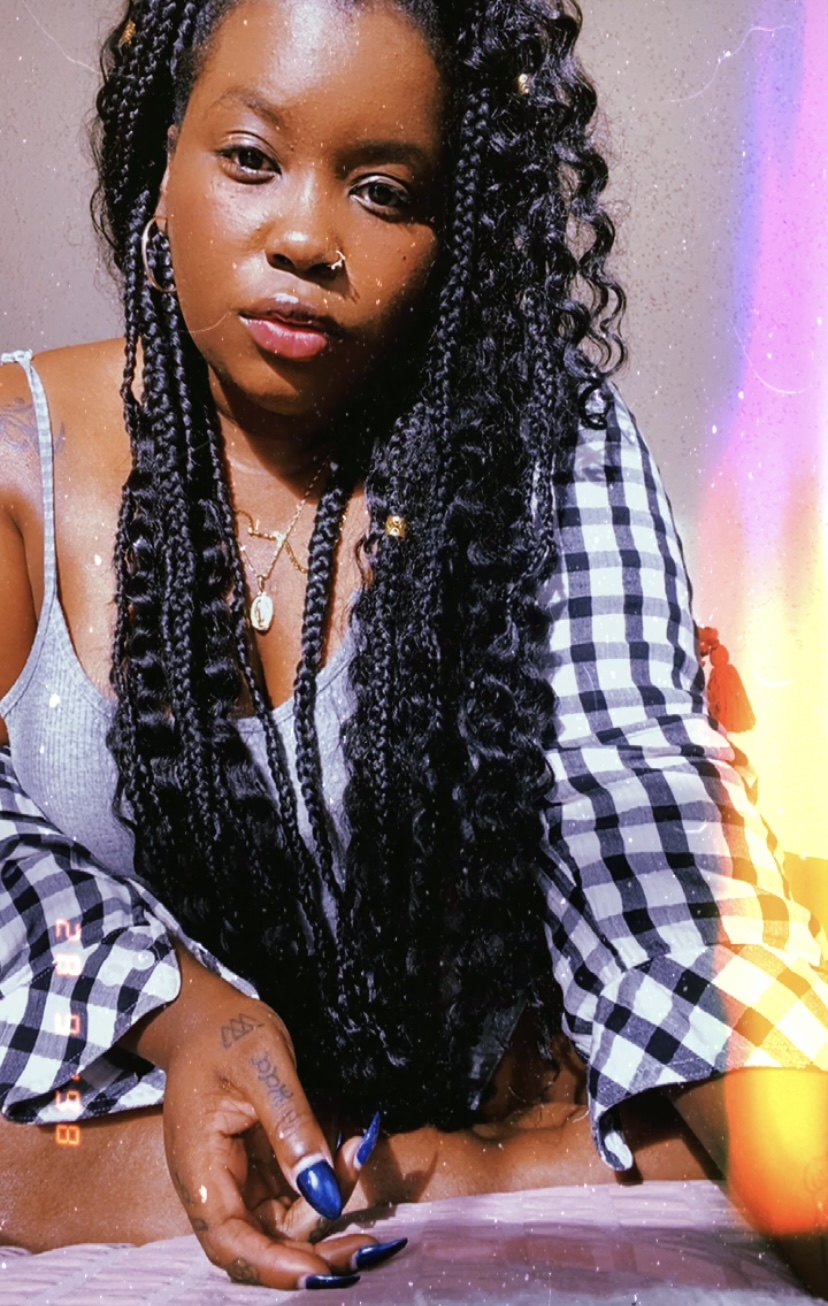 I paused and put my phone down and walked to one of the multiple mirrors in my apartment that I used to do a wink/smile combo in, pre-breakdown. I ran my hands through my hair, then over my shoulders and across my stomach, turned and looked at my ass and hips, and turned back around to make eye contact with my reflection that up until now — had been so hard to do.
I stared for a bit, music playing in the background filling up my space — saving me from silence and acting as a filter for intruding negative thoughts. I took myself in and as trite as it may sound, started to smile. My hip dropped, my back arched and I felt that smoldering confidence start to build back up in my core.
Coming back to who you are is a fucking ride and there is always gonna be blocks on the way. But as long as you have a sparkle of appreciation for yourself and the "Not interested" button on IG, you'll be falling back in love with yourself before you know it.
Happy Sunday cuties.
---
---
A movie where Black people fall in love and look stunning in vintage clothing? Sign me up 30 times over. I just watched Sylvie's Love and the stars, Tessa Thompson & Nnmadi Asomugha, chat about the film over on Essence.
I have tried out what feels like a million natural hair tips and tricks and half of them absolutely don't work, so I am leaving just about all of them behind in the new year and sticking to what I know.
Taylour "Where the band at?" Paige hops into the Bustle booth to talk karaoke, TV, and the all-important coffee order. She also talks about the movie Swallow, which I am OBSESSED with.
Saambhi hilariously and beautifully talks about dating as a Muslim brown babe in the digital age for the crew over at Salty World.
I love Regina King and I long for nothing more to look as entirely beautiful as she does while laying on a suede couch and dishing out infinite wisdom.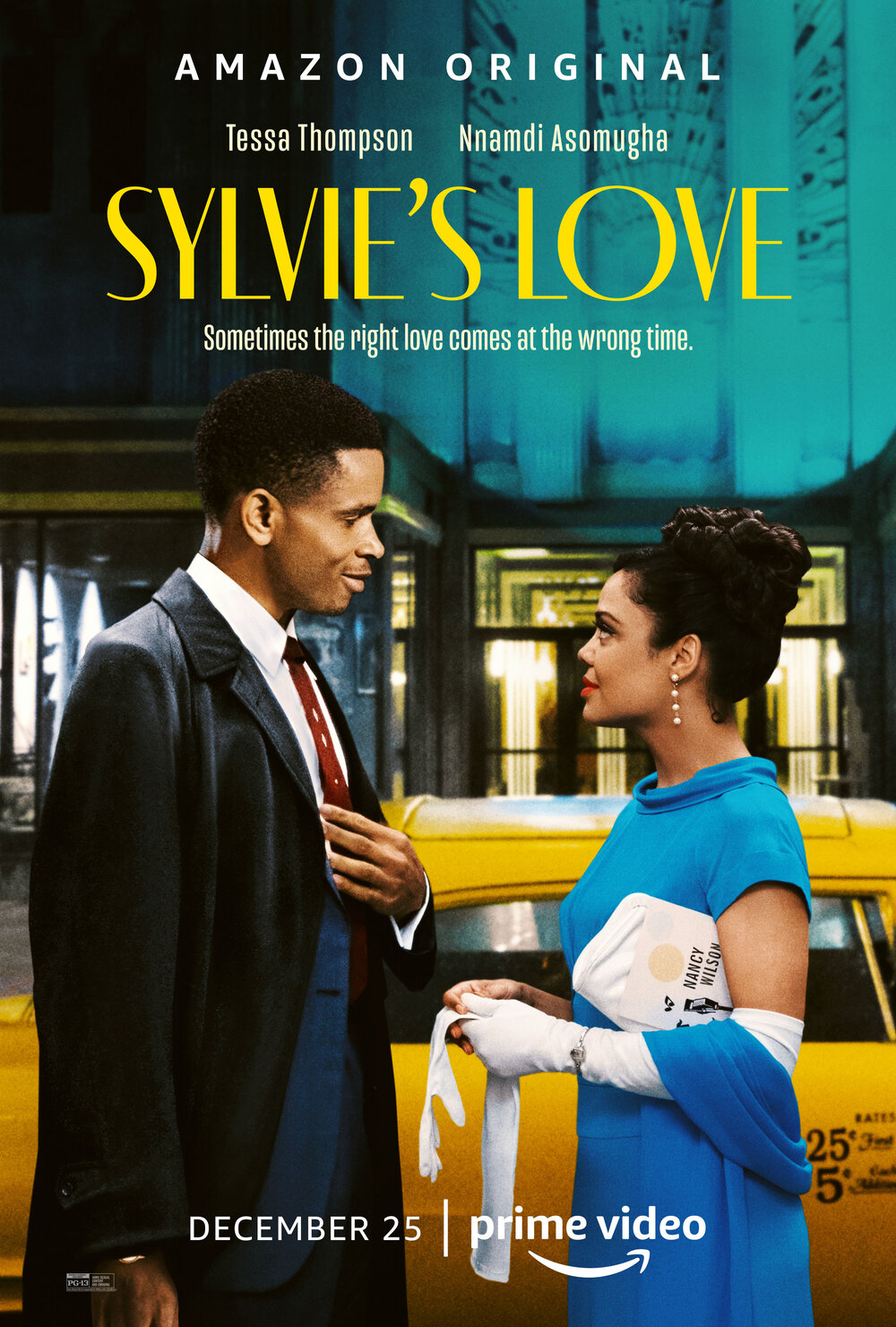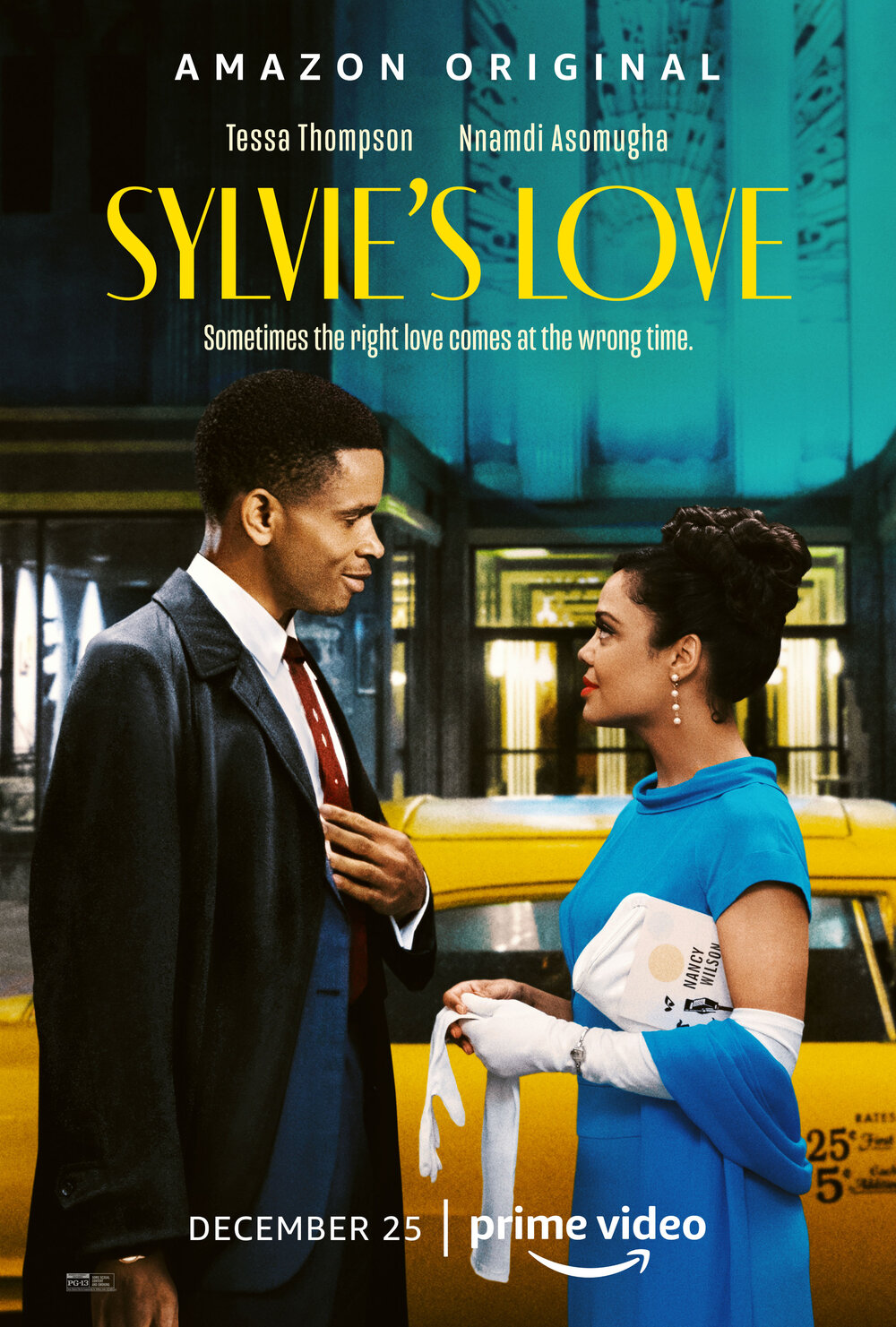 Sylvie's Love
"Sometimes the right love comes at the wrong time."
I love a good romantic movie moment filled with beautiful music, gorgeous Black folks and longing looks. Amazon's latest release Sylvie's Love gave me every bit of that.
The film centers on the relationship between musician Robert (Nnmadi Asomugha) who falls for pop culture loving Sylvie (our queen Tessa Thompson) after meeting at her father's record store.
Not only is the story sweet and will have you cuddled up on your couch swoooning, but the score is perfect and Sylvie's outfits will have you following every vintage IG page in search of the perfect pair of pedal pushers.
---
This week on the virtual bulletin board you can help the Trans self-defense fund in Chicago meet their goal of raising $10,000, I love them and they do so many great things like offer free self-defense kits for trans women in need. There is also a help chat line for those who are trans and struggling at home or facing homelessness, send them a message and they will do all they can to help. And here's a few other lovely things on the bulletin board this week!
If you have anything happening in your city (or virtually) that you think would be a good fit for the community love virtual billboard, send it my way via Instagram! Please remember that anything you send must have a focus on people of color.
---
Listen to this playlist and feel yourself in every way possible this Sunday and yes — I mean in that way, too (insert terrible wink here).