You might be wondering, "What other best lesbian movies are on Hulu? I bet some of the best lesbian movies are all over Hulu!" More specifically: "Where can I see two women stare longingly into each other's eyeballs?????" Well good news! we have you covered.
---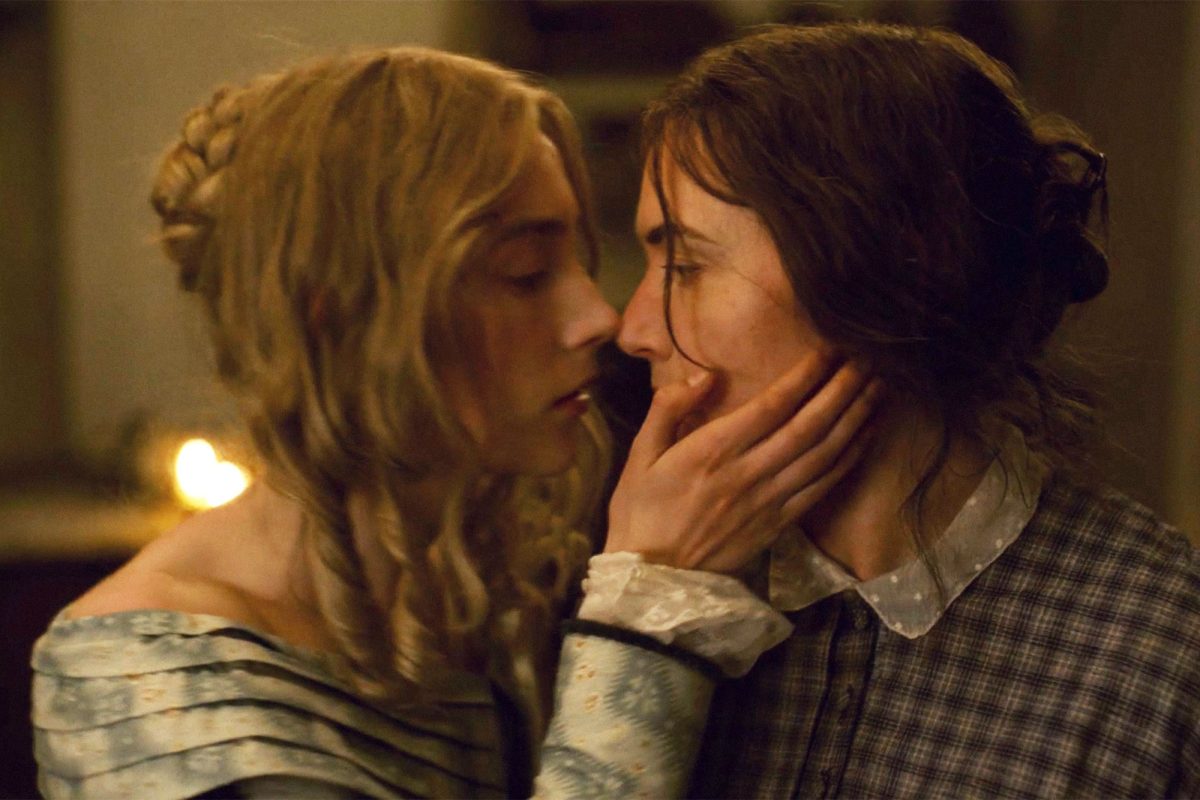 This film starring Kate Winslet and Saoirse Ronan star in the story of real-life 19th century paleontologist Mary Anning and her love affair with society lady Charlotte Murchison. "Winslet is dour dour dour and not even Saoirse Ronan's dynamic performance as Charlotte can add any heat to their relationship," wrote Drew in her review.
#166 on our 200 Best Lesbian Movies List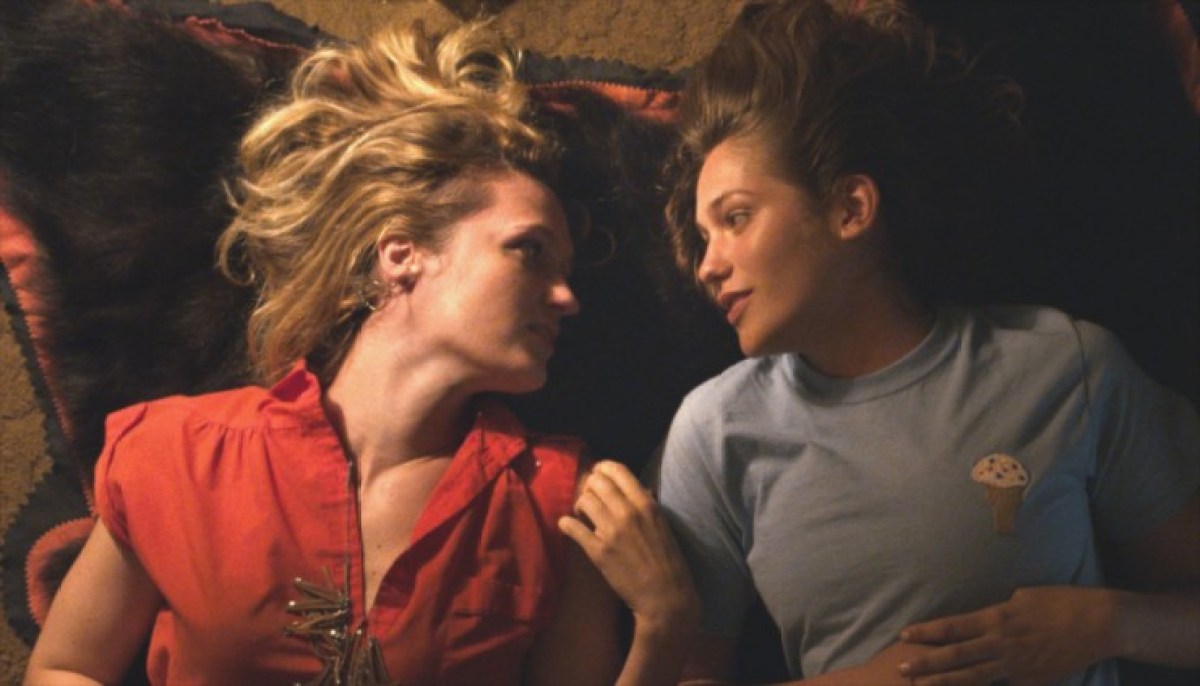 "Talking about class can be ugly," wrote Sarah Fonseca in her glowing review of AWOL, a love story set in a rarely-portrayed rural landscape and confronts new conversations issues of class, race and gender. "Yet as AWOL asserts, when you dare to comment, sometimes it frees up room for beauty to unfurl."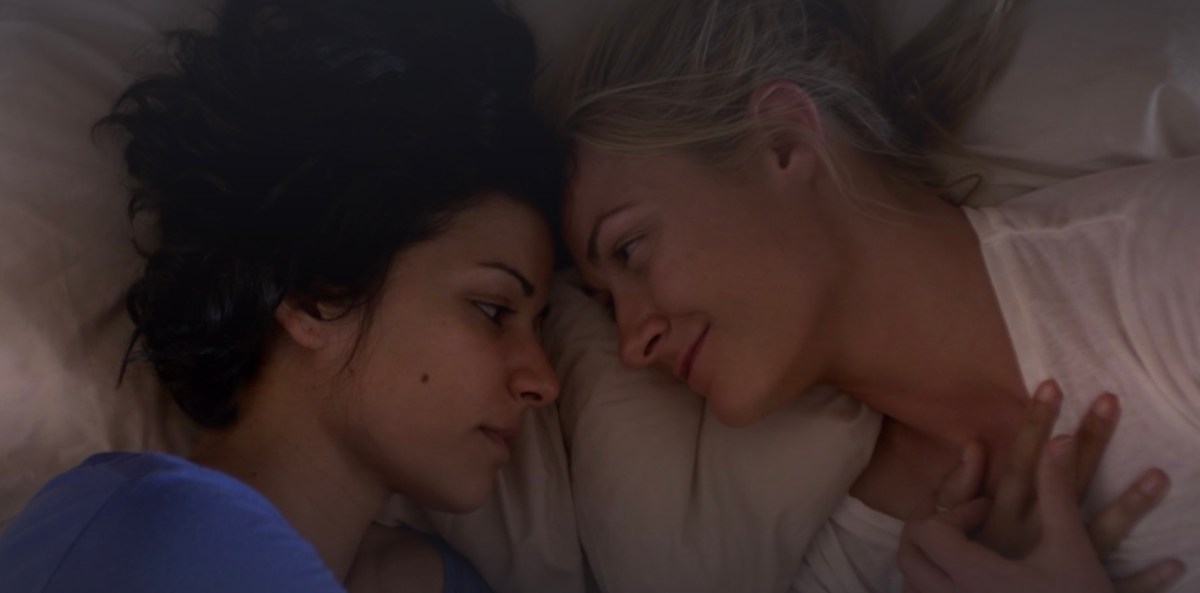 An Australian film that dares to ask, "Can E keep the money, conquer her demons, AND get the girl?" More importantly: why are there so many men going through a sort of random plot about men who are mad at other men instead of it being a long and romantic meditation on the face of Mandahla Rose??!!? Someone paint her picture!!
Bendetta (2021)
#61 on our 200 Best Lesbian Movies List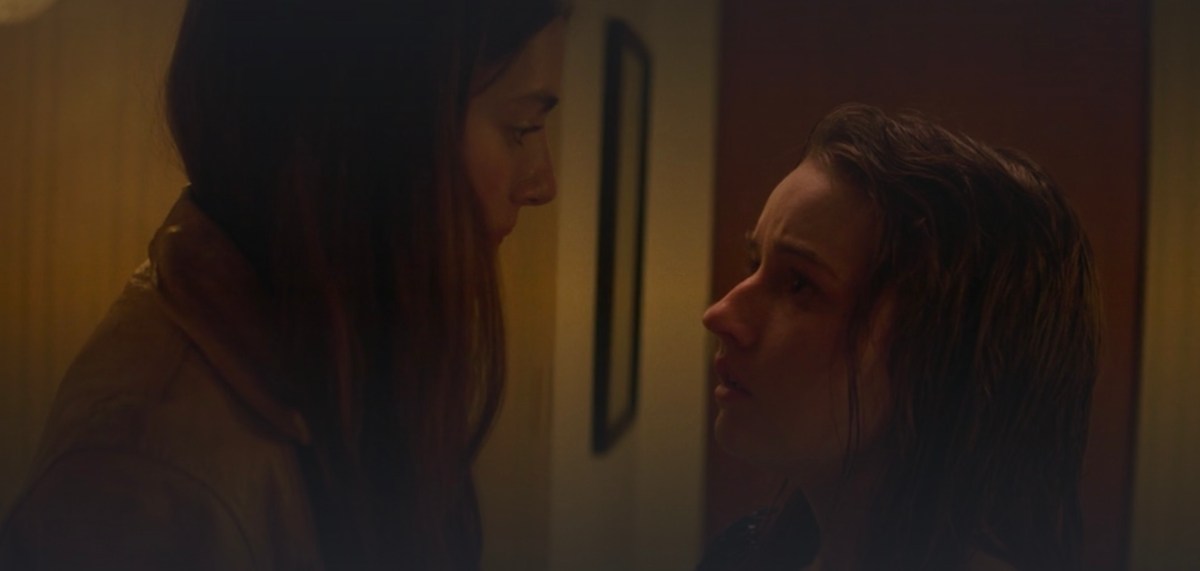 "Have you seen Booksmart?" Is a question a lot of lesbians were asking each other last summer. Everybody really enjoyed this film, produced by Olivia Wilde, about two best friends, Molly (played by queer actress Bernie Feldstein and Amy (lesbian) who discover that the kids who devoted themselves to studying throughout high school only to discover that the kids who also had social lives ALSO got into exclusive colleges and so they decide to get all of their socializing in on one night. "Every joke lands, even a running character gag that could have easily become grating in less skilled hands," writes Heather Hogan. "The stakes become clear, the conflict is heartbreaking, and gosh is the resolution ever earned."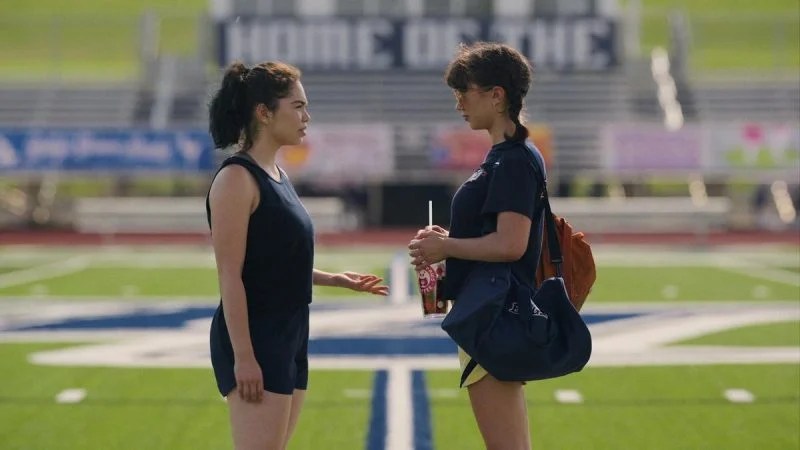 This delightful teen rom-com is full of queer actors playing queer characters. Paige is an aspiring artist who joins the track team to beef up her college resume, hoping to get closer to her eternal crush, Gabby — but ends up finding herself drawn to somebody unexpected! "From the extremely winsome leads to the easy story beats and quick humor, it's darn cute and wholly queer," wrote Analyssa in her review. "By about 20 minutes in, I had adapted to all the Gen Z speak and was fully along for the ride."
#67 on our Best Lesbian Movies of All Time List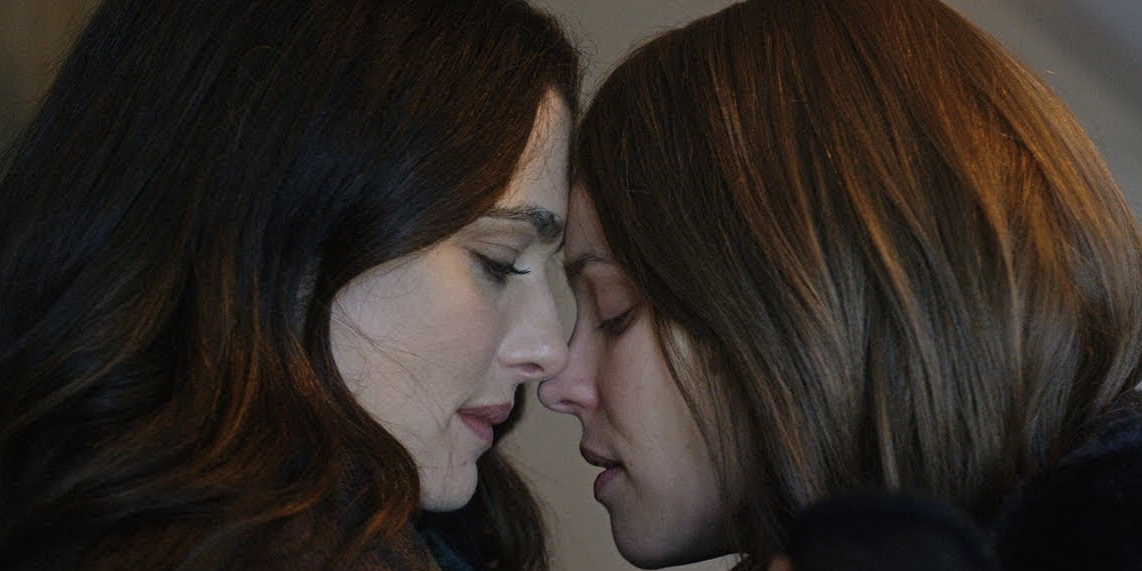 It's the lesbian spit movie! Ronit returns to her Orthodox Jewish community following the death of her rabbi father, thus stirring a reunion with Esti (Rachel McAdams), who never left and is married to Ronit's cousin David, as her family expected. "Disobedience brims with irrepressible, sweaty-palmed longing and anticipation," writes Kayla in her review.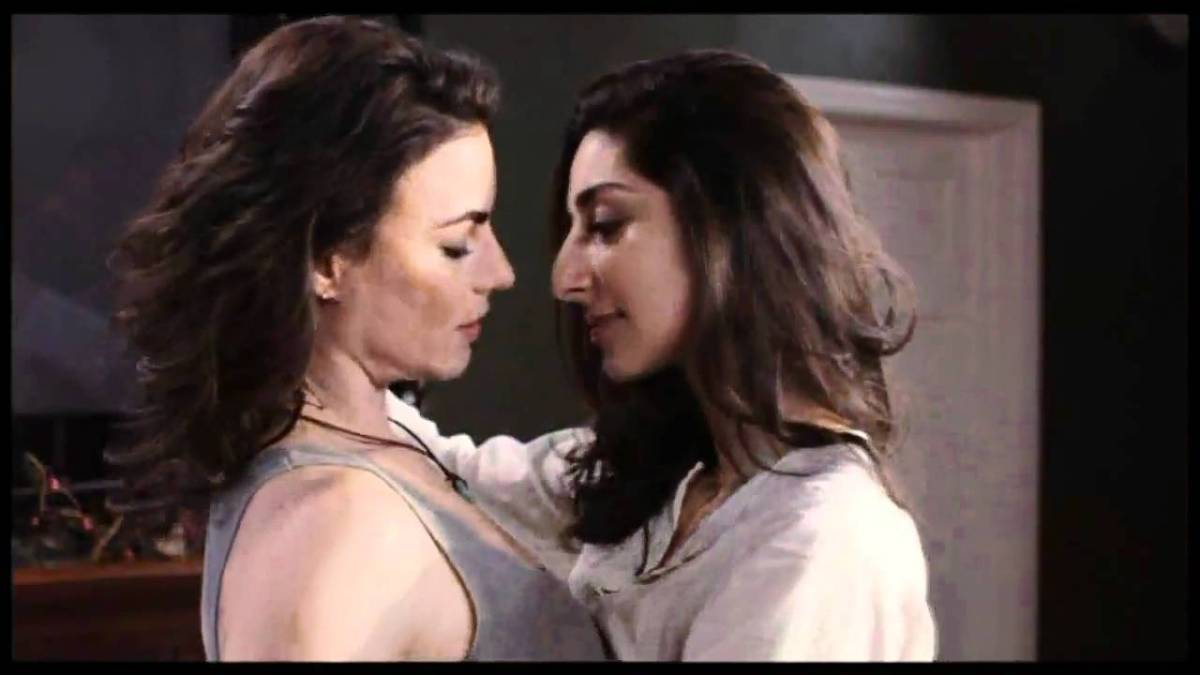 The story of a mother/pastor's wife and a well-known lesbian writer who cross paths and are instantly drawn to one another. Meanwhile I am drawn into another room where anything but this film is playing. Read Erin's scathing and hilarious review of it here.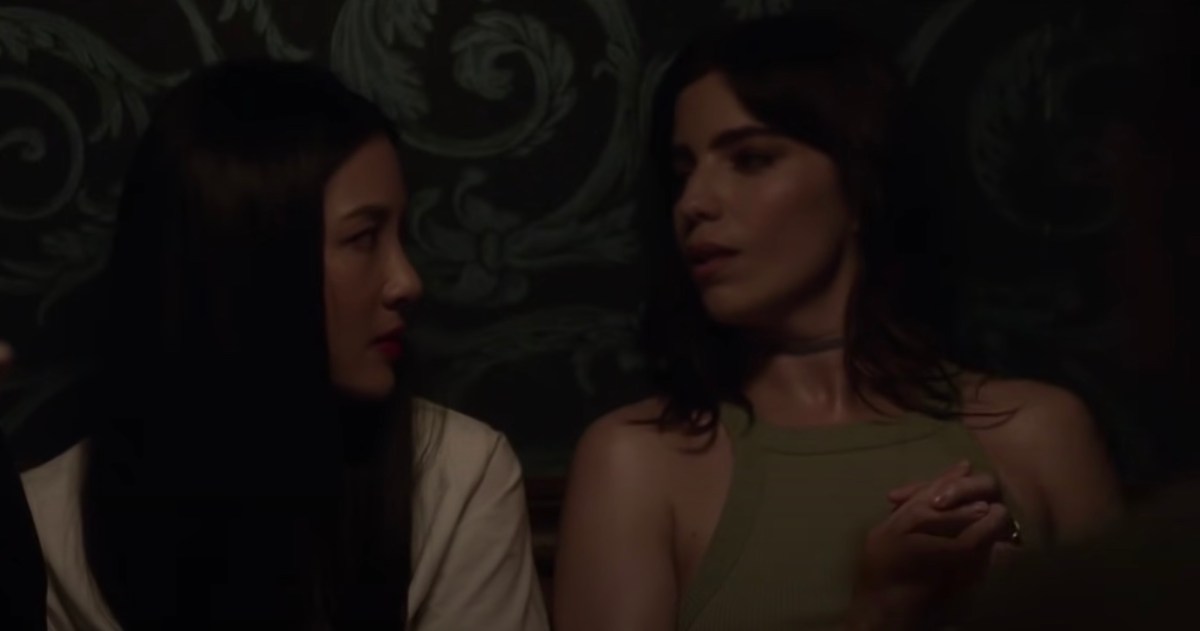 Andi (Constance Wu) and Lu (Angela Trimbur) head off into the woods of California wine country for a pre-wedding co-bachelorette party, where an unexpected confession throws a wrench in the weekend: Lu drunkenly reveals that she's never had an orgasm. Everybody wants to help, and the conversations snowball from there. "Lesbian mumblecore is practically its own genre at this point," writes Heather in her review. "…with its boundary-less relationships, improvised dialogue, characters who remind you of your own friends, and those stifled hiccups that give way to just enough drama to make the happy ending rewarding."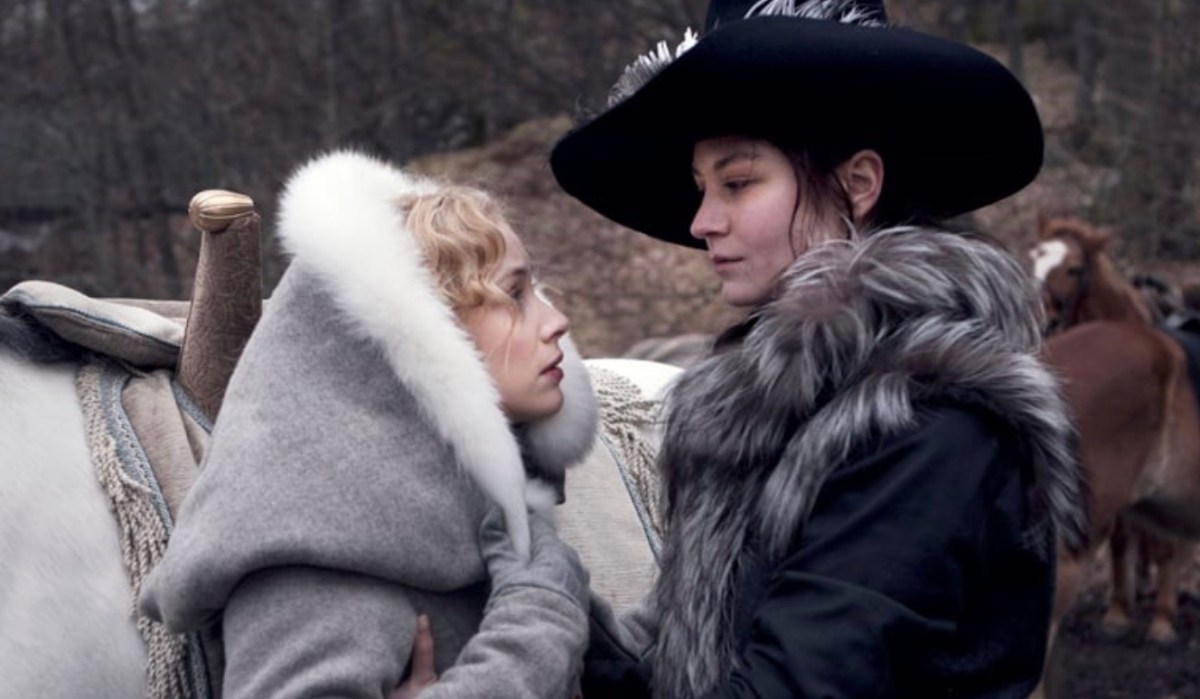 Queen Kristina of Sweden, who was crowned at the age of six, will not abide the conservative ideals of her culture, especially when she falls in love with a woman. Solidly mediocre.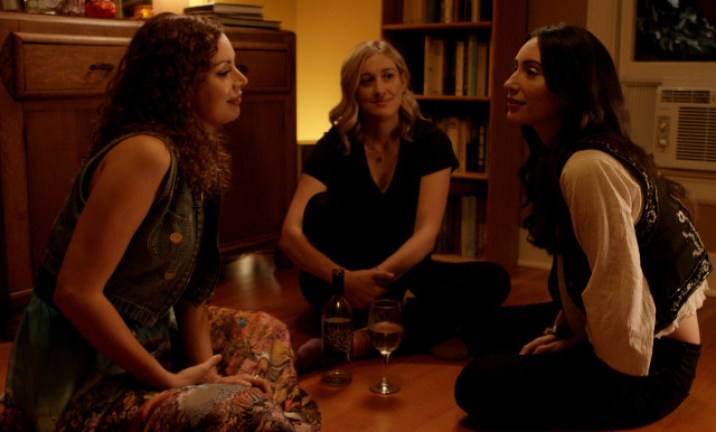 Lesbian couple Jenna and Kate decide to have a date with another woman, hoping a threesome will spice up their relationship. ".While the larger conflicts may fall flat, the dramatic minutia when the threesome is going well is really enjoyable to watch," wrote Drew in her review.
Not on our 200 Best Lesbian Movies list even though I personally think it should be
This hotly anticipated holiday lesbian movie by Hulu is a rom-com co-written and directed by Clea Duvall. It stars the one and only Kristen Stewart as Abby, who's meeting her girlfriend Harper's (Mackenzie Davis) family for the first time. But, big surprise! They don't know that Harper is gay!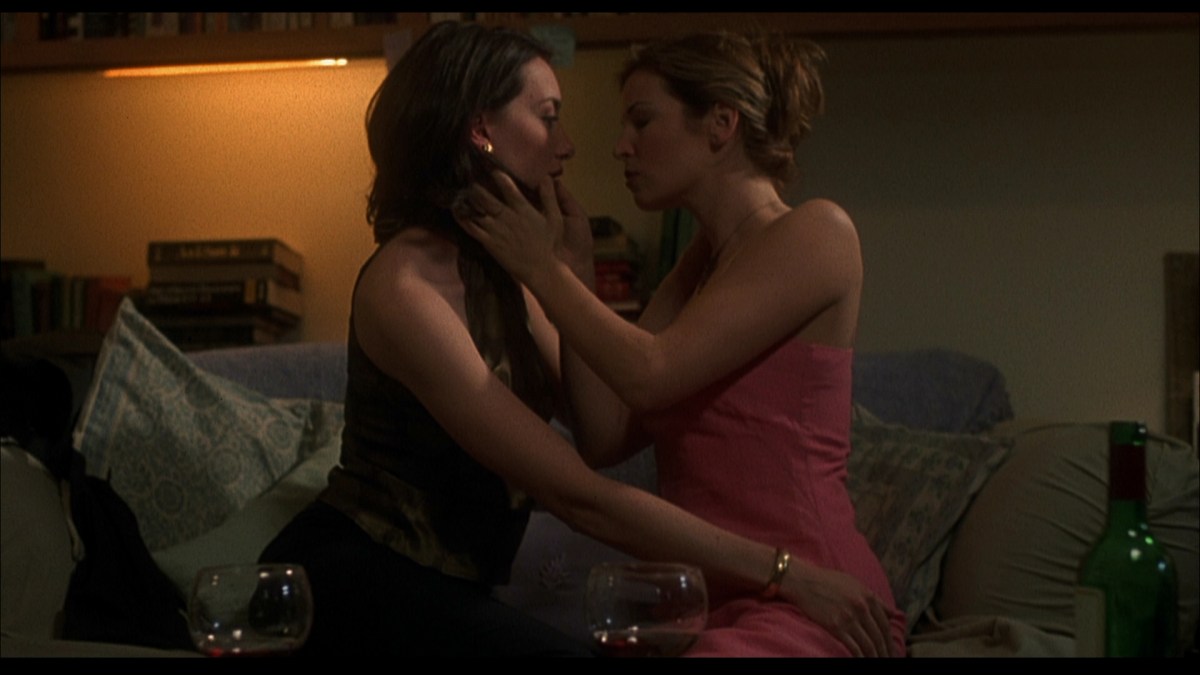 At the time of its release, this rom-com was controversial: the story of a straight girl who decides to try lesbianism after striking out with men, eventually finding herself not sexually interested in her girlfriend after all. She returns to men! But now that we have a wider pantheon of queer stories to view, it's easier to respect and even enjoy the myriad joys offered by this "classic of queer Jewish anxiety."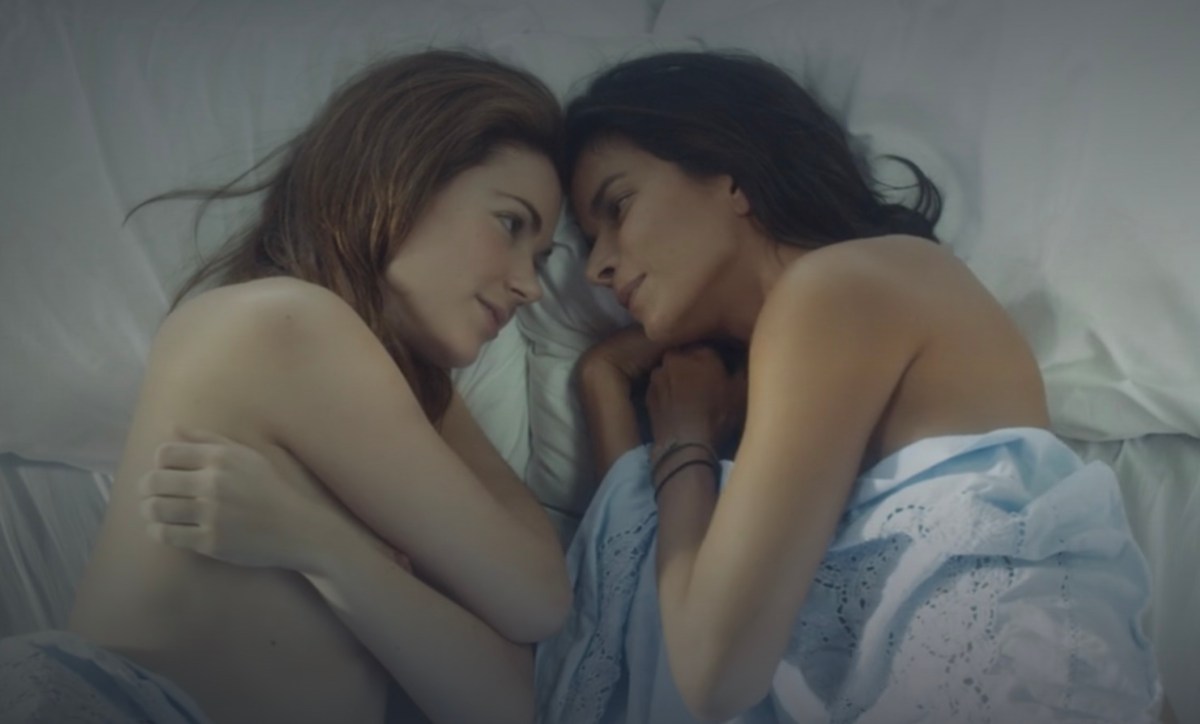 It's not great, this film about a straight girl who stays at a lesbian beach resort and ends up getting seduced by the resident Lothario. "This film has so much potential to be, if not fun, at least not an unending pit of despair," Erin wrote of it at the precise moment it became clear it would remain an unending put of despair. "Now we're in an underwater world of existential reeling."
#22 on the list of 200 Best Lesbian Movies of All Time
Based on emily m danforth's astounding YA novel and directed by Desiree Akhavan, this "hopeful, hilarious, heartbreaking lesbian coming-of-age-story" is about young lesbian in Montana sent to gay conversion camp, where she definitely does not become less gay. "The best adaptations capture the essence of their source material with a new set of tools," writes Drew. "That's exactly what Desiree Akhavan's movie of Emily M. Danforth's contemporary classic accomplishes. Akhavan focuses on the second half of the book, changes the ending, and alters lots of details, but at their core both works are about the ways queer people are brainwashed to doubt their identities."
#47 on the 200 Best Lesbian Movies of All Time List
This quiet coming-of-age lesbian movie on Hulu follows straight-A student Yolanda and her relationship with the new dangerous girl in school, Mari. Both girls navigate their families' expectations while growing closer and sensing that their friendship is turning into something more.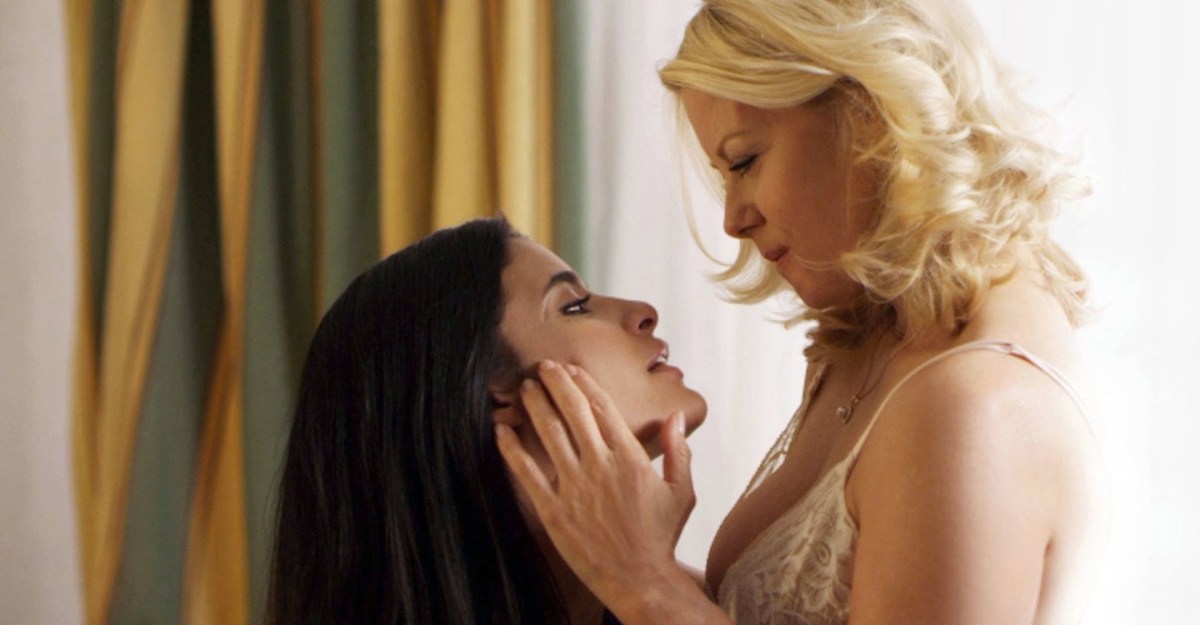 This mediocre lesbian film stars Jessica Clark as Paris, a high-price escort who begins a little situation with a wealthy middle-aged wife, Rebecca (Barbara Niven) who is having conflicts with her husband and also has never had an orgasm!
#6 on our 200 Best Lesbian Movies List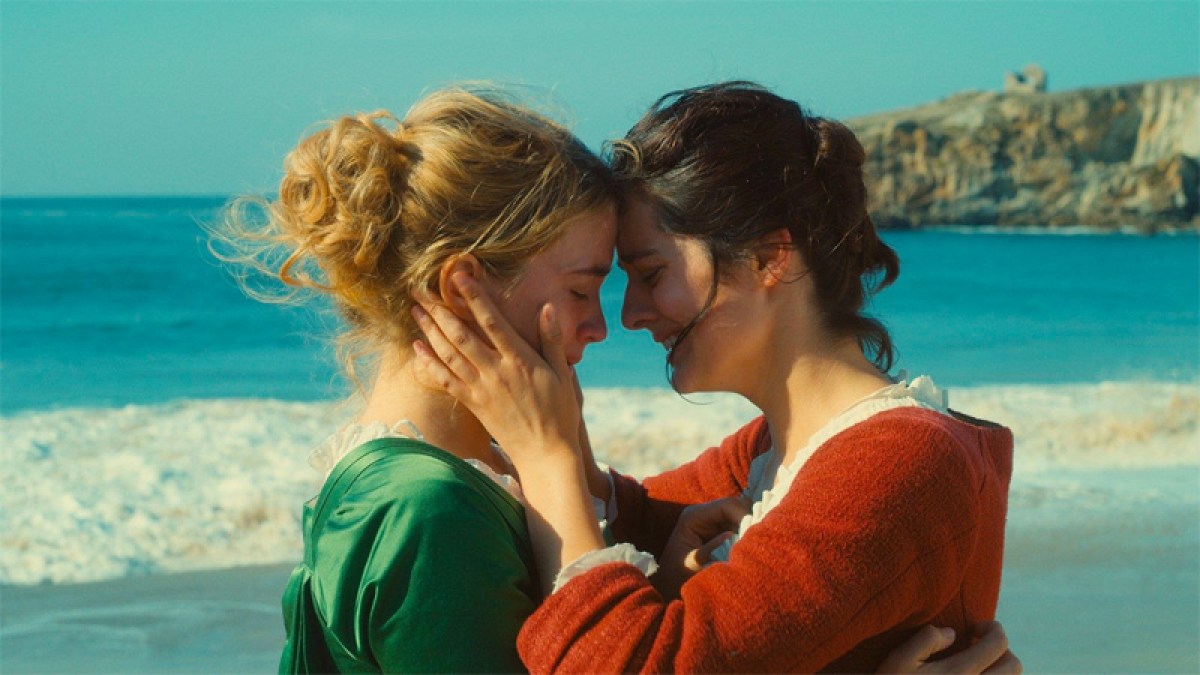 The invention of lesbian cinema is a project as old as cinema itself," wrote Drew Gregory in her review. "But every once in a while there is a work of art so specific, so complex, so new in its oldness and old in its newness, that it moves the craft, our craft, to another level of seeing."
#32 on our 200 Best Lesbian Movies List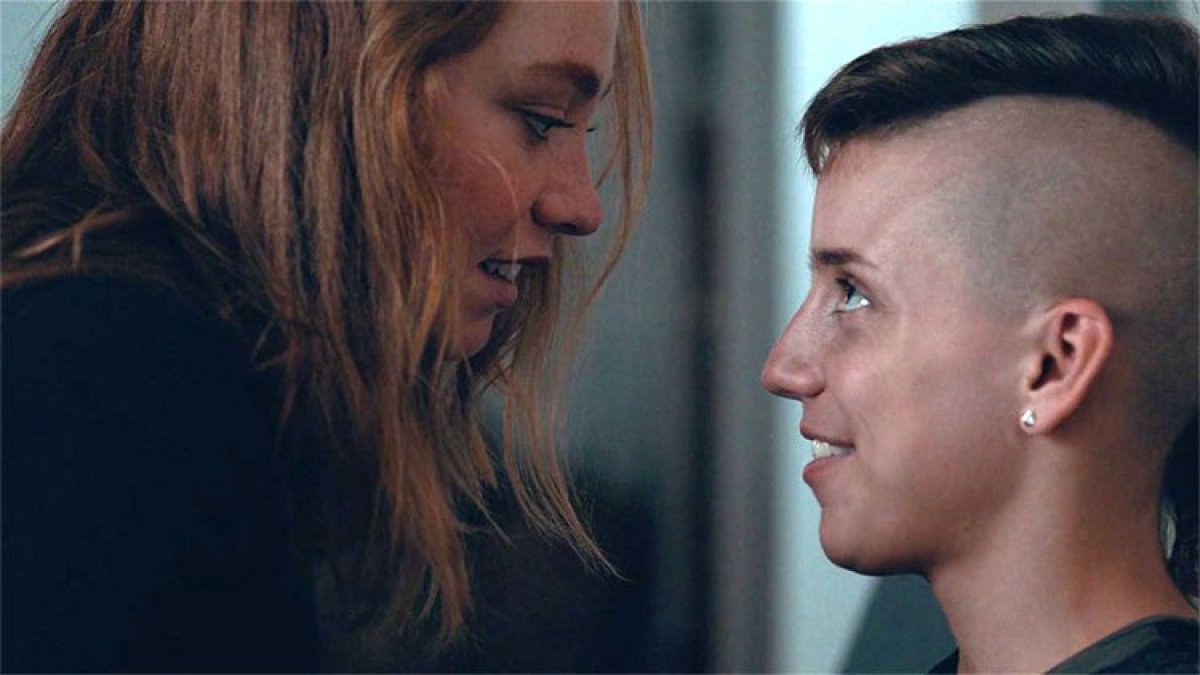 Heather called this the most hopeful queer film of 2017, and it made plenty of mainstream magazines' best-of lists too. It hits all your coming-of-age hotspots about first queer love and sexual discovery. What's especially refreshing about this one is that there's no hand-wringing from anyone about their sexuality and every woman with a major part comes away from their summer together more content and connected. Plus, our very own Ro White is in it!
#174 on our 200 Best Lesbian Movies List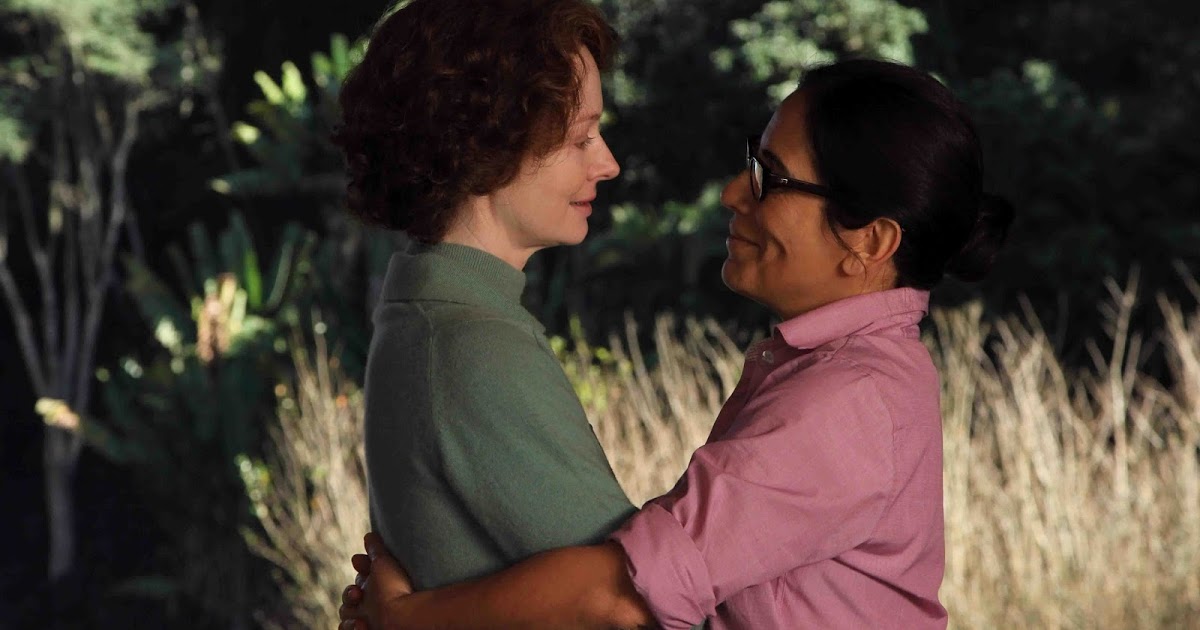 Miranda Otto and Glória Pires play American poet Elizabeth Bishop and Brazilian designer Lota de Macedo Soares, two headstrong women who had a very dramatic affair. As Drew wrote on the Best Lesbian Films ever list, "It's a film about depression, substance abuse, and the creative process — and how all three affect romantic relationships."
#2 on our list of the Best Lesbian Movies of All Time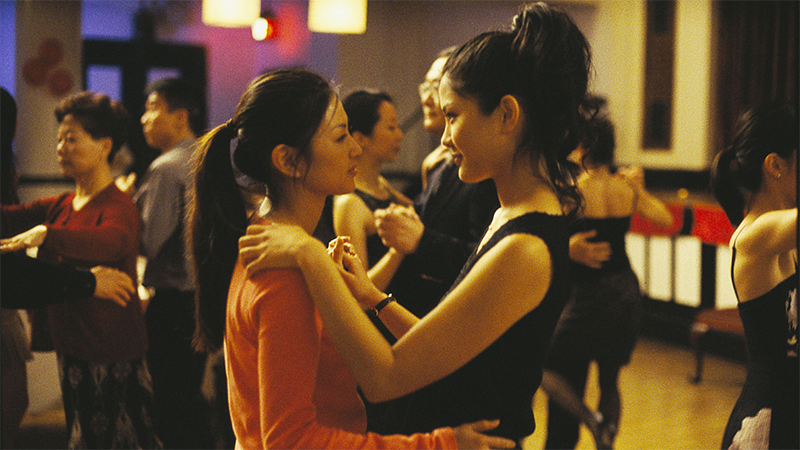 Alice Wu's unforgettable lesbian romantic comedy remains the best of its genre. Wil (Michelle Krusiec), a Chinese-American lesbian, falls for ballerina Vivian (Lyn Chen), and finds herself confronting homophobia and cultural pressures, particularly from her mother (Joan Chen), who is going through a transformation of her own. "It operates as a love letter to many things," writes Kayla in her review. "to queer flirting, to family, to New York—and Flushing in particular—and to the rom-com genre."
94.5% of this "subtly queer ode to storytelling" about Aimee Semple McPherson is made up and it focuses on the period of time in which the legendary healer went missing. After faking her own death, Aimee heads out to Mexico with her boyfriend and eventually the couple hires a guide to take them through the southwest and across the border. Her name is Rey, and romance ensues.
A Candian film about 37-year-old "serial bed hopping lesbian" Tru who is bounding aimlessly through life when she meets Alice, a 60-year-old widow visiting Tru's friend, her busy lawyer daughter, Suzanne. Sparks fly! There are complications with Suzanne! I watched this entire film and retained not one moment of it, but your mileage may vary.
We all love Vita and Virginia and also, they loved each other. I asked Drew if this movie was good and she said "no, but it wasn't bad. It's very fine."
Mona Fastvold's exquisite skills as a director are on display in this movie which fits most of the lesbian film tropes — 19th century, isolation, white straight cis actresses, lots of longing and period costumes. Two women in bad marriages develop a quick and deep friendship with each other that blossoms into more! In her review of The World to Come, Drew called it "an extraordinary lesbian romance ruined by Casey Affleck."
#96 on the 200 Best Lesbian Movies List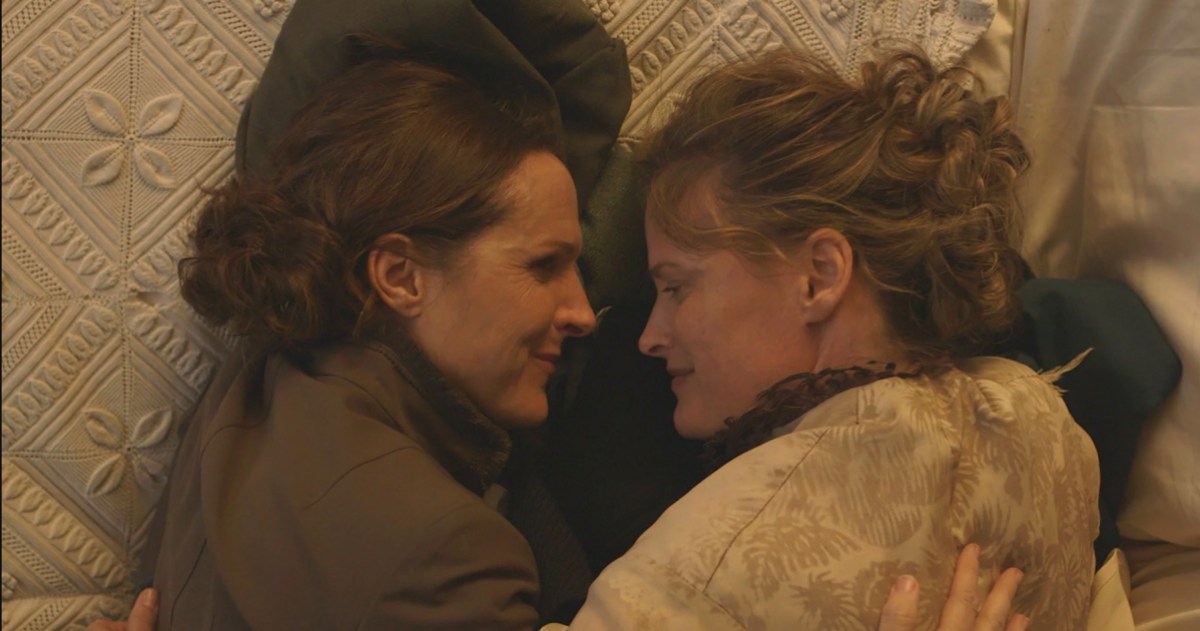 Molly Shannon plays Emily Dickinson in this delightfully comedic queer story that is fun above all else and pushes back handily against the historical erasure of bisexual women. Heather declared it possibly "the best lesbian comedy ever."
---
So there you have it, all the lesbian movies on Hulu that we could find! And we searched high and low! Which are you most excited to dust off and revisit, or watch for the first time?
Want more streaming lesbian movies?