You might be wondering, "What other best lesbian movies are on Hulu? I bet some of the best lesbian movies are all over Hulu!" More specifically: "Where can I see two women stare longingly into each other's eyeballs?????" Well good news! we have you covered.
---
Lesbian and Queer Focused Movies on Hulu: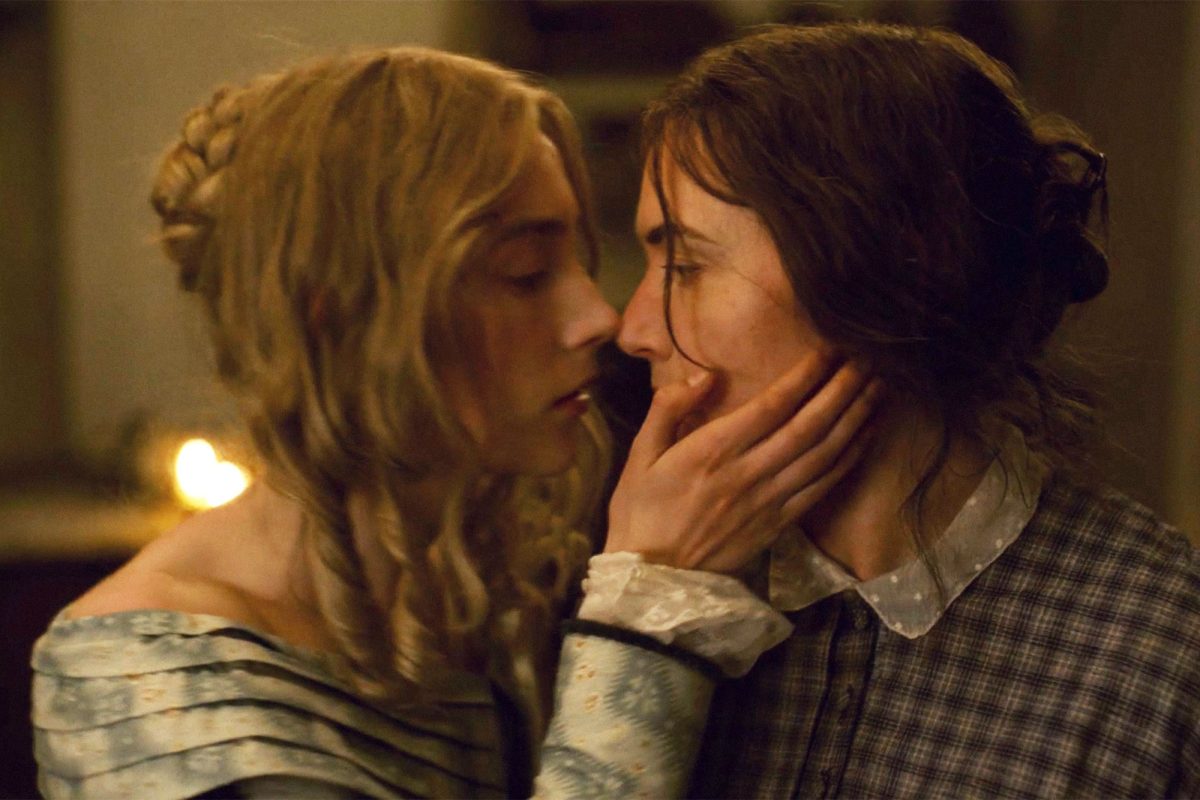 This film starring Kate Winslet and Saoirse Ronan star in the story of real-life 19th century paleontologist Mary Anning and her love affair with society lady Charlotte Murchison. "Winslet is dour dour dour and not even Saoirse Ronan's dynamic performance as Charlotte can add any heat to their relationship," wrote Drew in her review.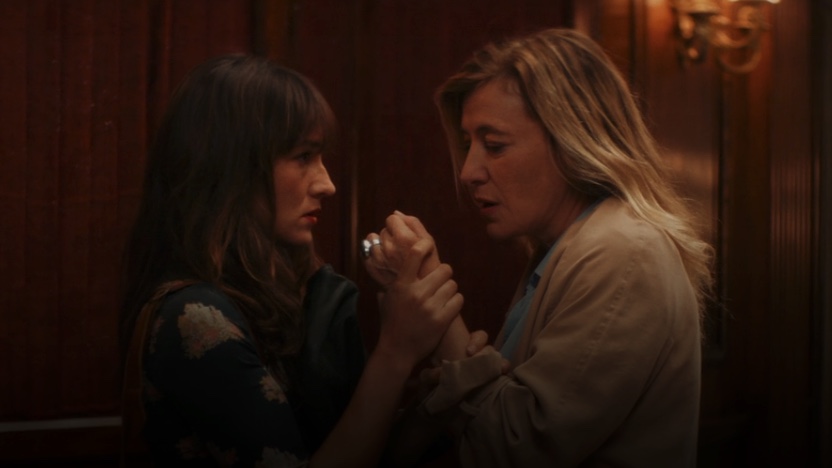 "Throughout the film, Anaïs interest in the married man pivots to a much greater interest in the man's wife," writes Drew of this lesbian film on Hulu about a chaotic thirty-something who finds herself entangled with the wife of a publisher she's having an affair with. "But it's not the film's queerness that separates it from its subgenre — although I'm grateful for the steamy sex scene. What Anaïs in Love does differently is it lets its protagonist get away with everything."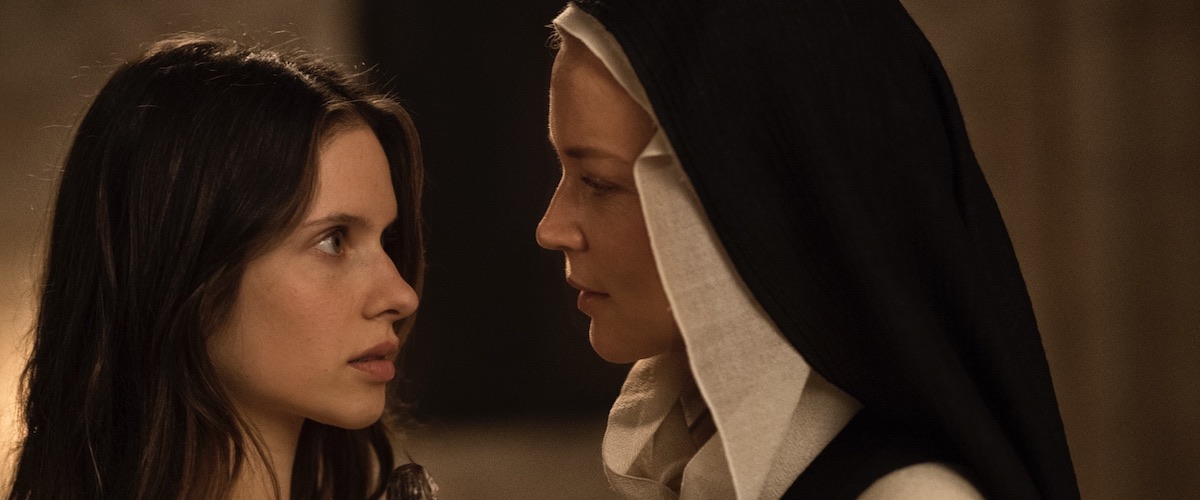 Our "sacrilegious lesbian nun movie" is based on the true story of a 17th-century nun who finds herself entangled in a lesbian affair with a novice and has visions that threaten the Church's very foundation. Drew was underwhelmed, however, by its alleged scandalousness, noting, "Verhoeven's offering ends up feeling like a relic of a bygone era — one where the only people allowed to film lesbian sex were straight cis dudes ignorant to the most exciting ways we fuck."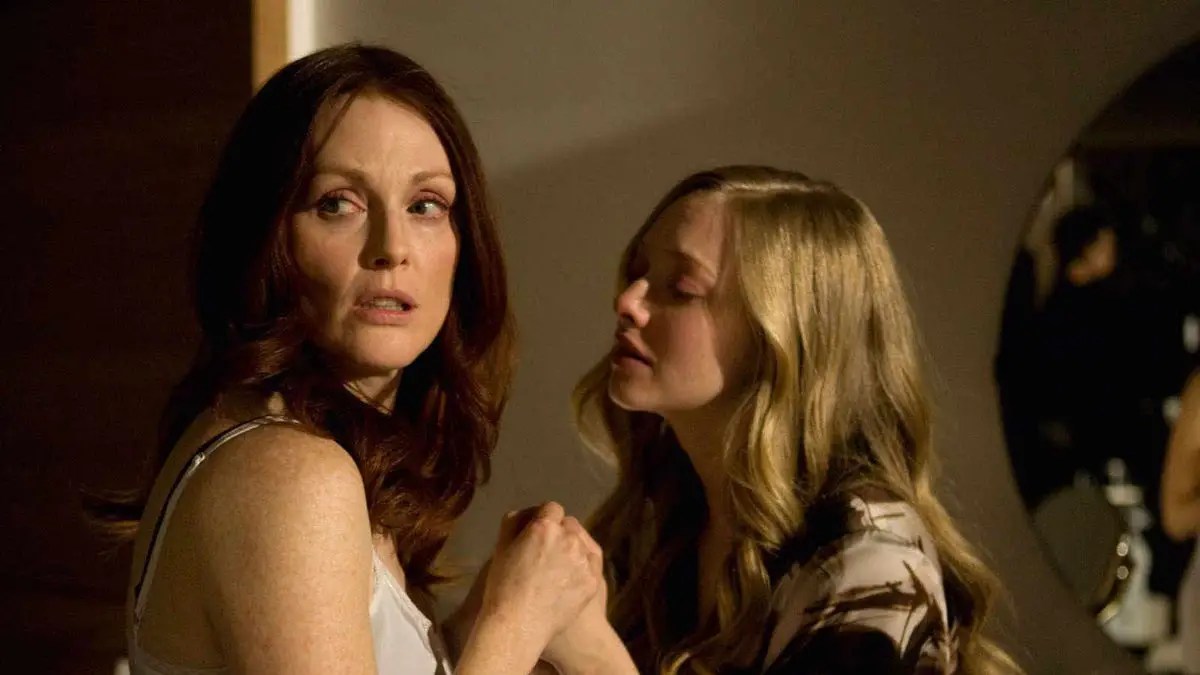 A doctor played by Julianne Moore hires an escort named Chloe (Amanda Seyfried) to test whether or not her husband is cheating on her, but then finds herself drawn into a dangerous little attraction with Chloe.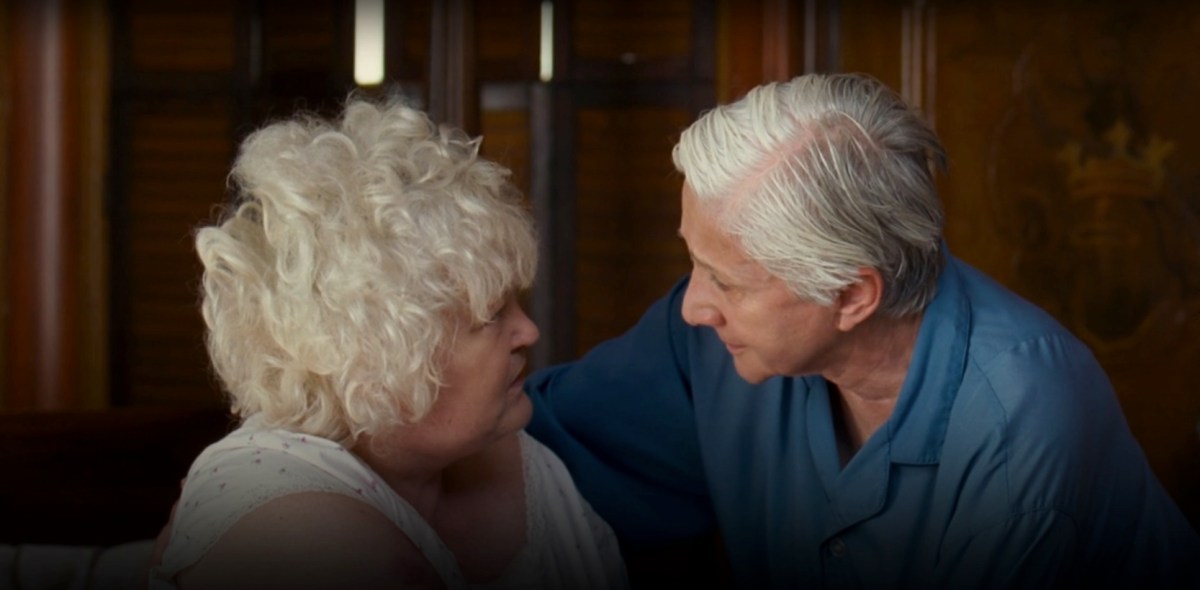 Lesbian couple Dotty (Brenda Fricker) and Stella (Olympia Dukakis) break free from their nursing home and venture out on a road trip to Canada where they intend to tie the knot. in her review, Vanessa noted that it was fantastic to "see a true honest story about two old women in a real relationship with feelings and nuance and layers and depth."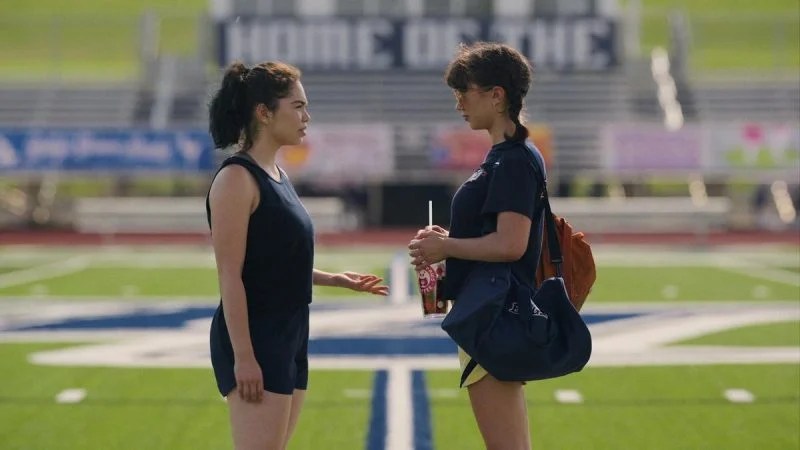 This delightful teen rom-com is a lesbian movie on Hulu full of queer actors playing queer characters. Paige is an aspiring artist who joins the track team to beef up her college resume, hoping to get closer to her eternal crush, Gabby — but ends up finding herself drawn to somebody unexpected! "From the extremely winsome leads to the easy story beats and quick humor, it's darn cute and wholly queer," wrote Analyssa in her review. "By about 20 minutes in, I had adapted to all the Gen Z speak and was fully along for the ride."
#24 on the Best Lesbian Movies of All Time List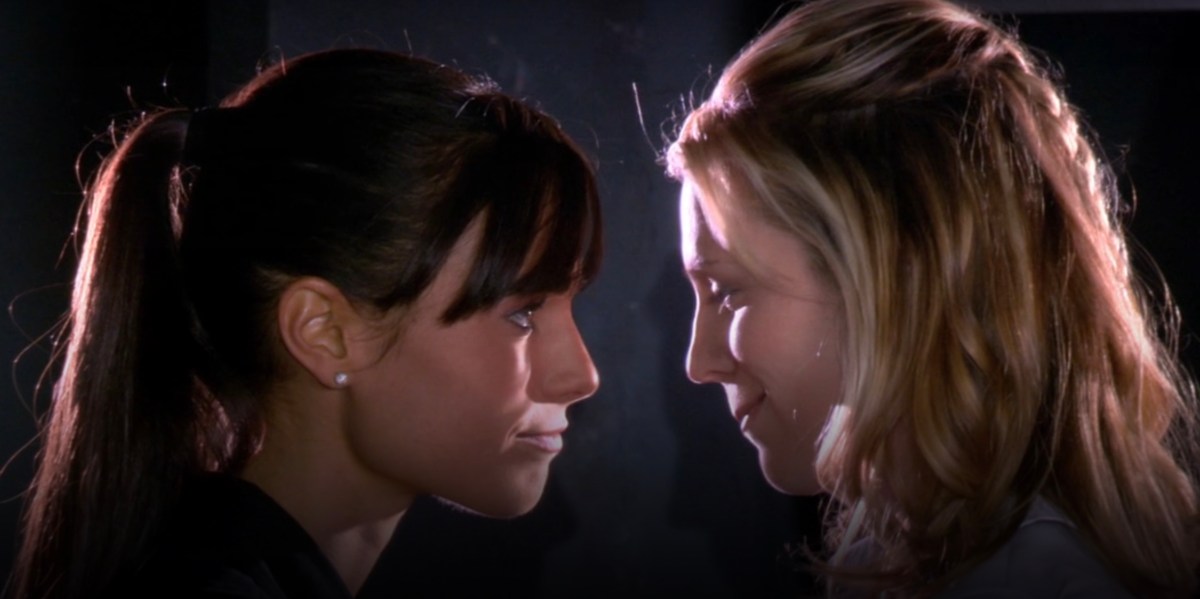 This campy spy romp is Angela Robinson's debut film and an instant lesbian classic that Drew describes as occurring in "an alternate dimension — a homonormative utopia where queer audiences get what we deserve." Furthermore, "There's a casual gayness to the movie that's responsible for turning countless women queer — aided, of course, by Jordana Brewster as supervillain Lucy Diamond."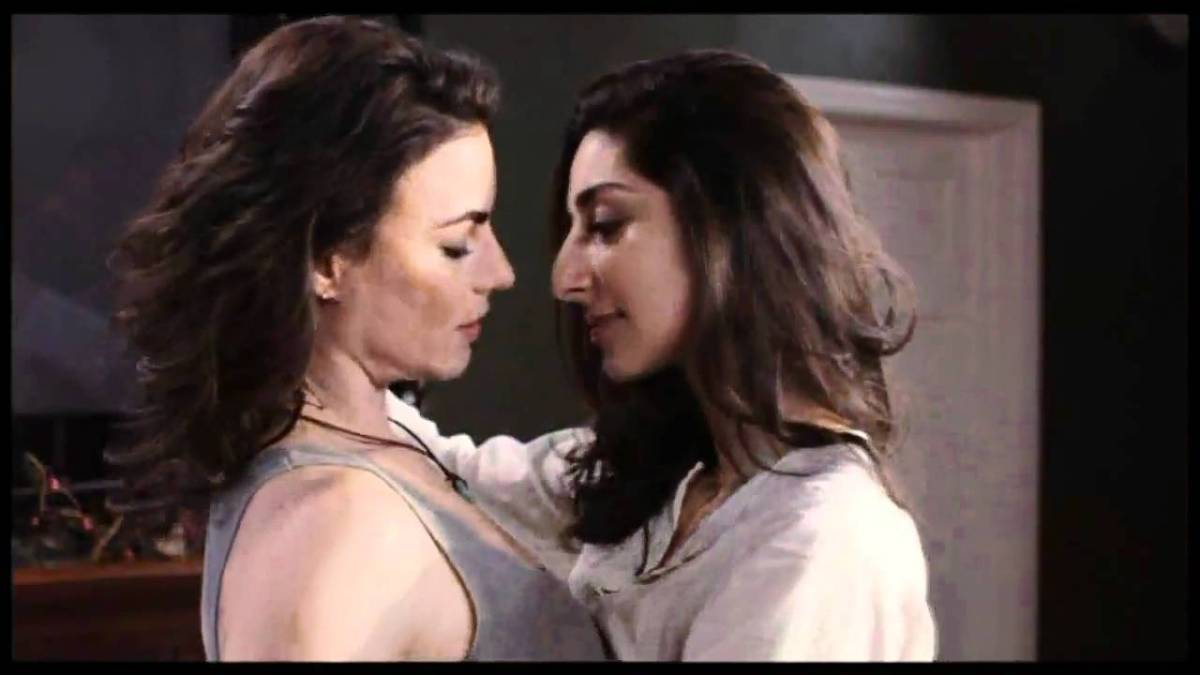 The story of a mother/pastor's wife and a well-known lesbian writer who cross paths and are instantly drawn to one another. Meanwhile I am drawn into another room where anything but this film is playing. Read Erin's scathing and hilarious review of it here.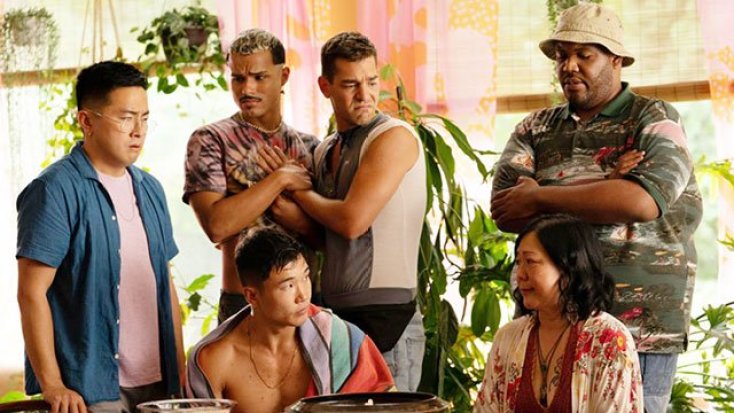 This heartwarming film about a group of gay friends looking for love and sex and community on Fire Island isn't a lesbian movie, but it's so hilarious and heartwarming and fantastic that any queer person who believes in queer community would enjoy it. Plus, Margaret Cho gives a delightful performance as "career brunch server, age unknown, lesbian scam queen" Erin. "I loved Fire Island because it was real. It's real to be erased and undesirable in white queer spaces as a fat person of color," wrote Carmen in her review. "It's real to be gay and thirst after Christine Baranski or laugh until your sides hurt over Marissa Tomei. It's real to want to escape for seven days and never once see a straight person."
This hit holiday lesbian movie by Hulu is a rom-com co-written and directed by Clea Duvall. It stars the one and only Kristen Stewart as Abby, who's meeting her girlfriend Harper's (Mackenzie Davis) family for the first time. But, big surprise! They don't know that Harper is gay! Also, Aubrey Plaza plays Harper's ex-girlfriend, Riley.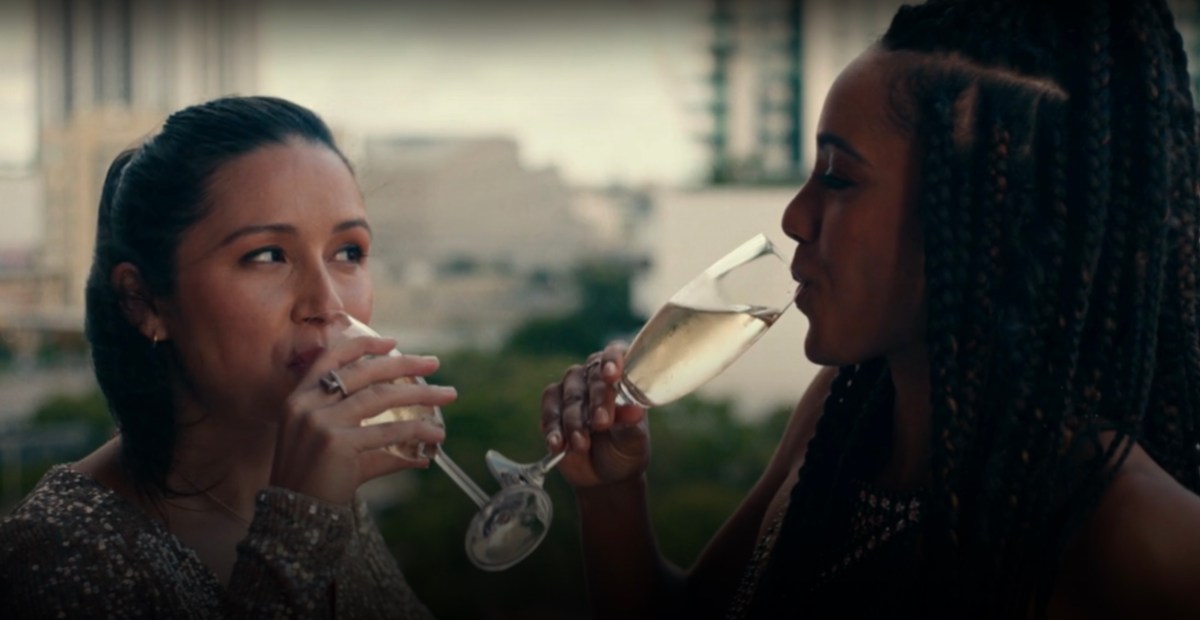 "…my favorite works of queer horror aren't so easily bound by genre descriptions," wrote Kayla of this time-looping lesbian erotic thriller, "and Jagged Mind views to me much like a haunted house story — without the actual haunted house. The haunted house, instead, is a relationship."
#21 on the list of 200 Best Lesbian Movies of All Time
Based on emily m danforth's astounding YA novel and directed by Desiree Akhavan, this "hopeful, hilarious, heartbreaking lesbian coming-of-age-story" is about young lesbian in Montana sent to gay conversion camp, where she definitely does not become less gay. "The best adaptations capture the essence of their source material with a new set of tools," writes Drew. "That's exactly what Desiree Akhavan's movie of Emily M. Danforth's contemporary classic accomplishes. Akhavan focuses on the second half of the book, changes the ending, and alters lots of details, but at their core both works are about the ways queer people are brainwashed to doubt their identities."
#6 on our 50 Best Lesbian Movies List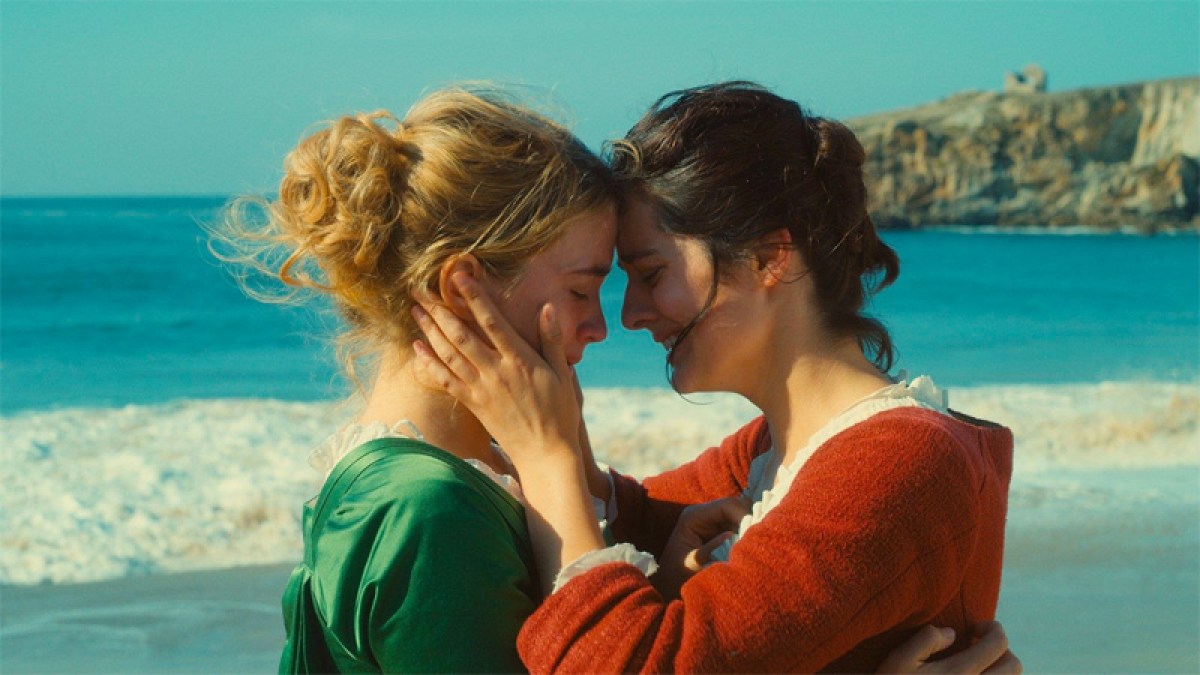 The invention of lesbian cinema is a project as old as cinema itself," wrote Drew Gregory in her review. "But every once in a while there is a work of art so specific, so complex, so new in its oldness and old in its newness, that it moves the craft, our craft, to another level of seeing."
This romantic drama film set in the 1950s stars Anna Paquin as Jean, a new doctor in a small town who makes a connection with Lydia (Hollilday Grainger), whose young son bonds with Jean over their shared interest in bee colonies. But Jean and Lydia's relationship, believe it or not, is a scandal!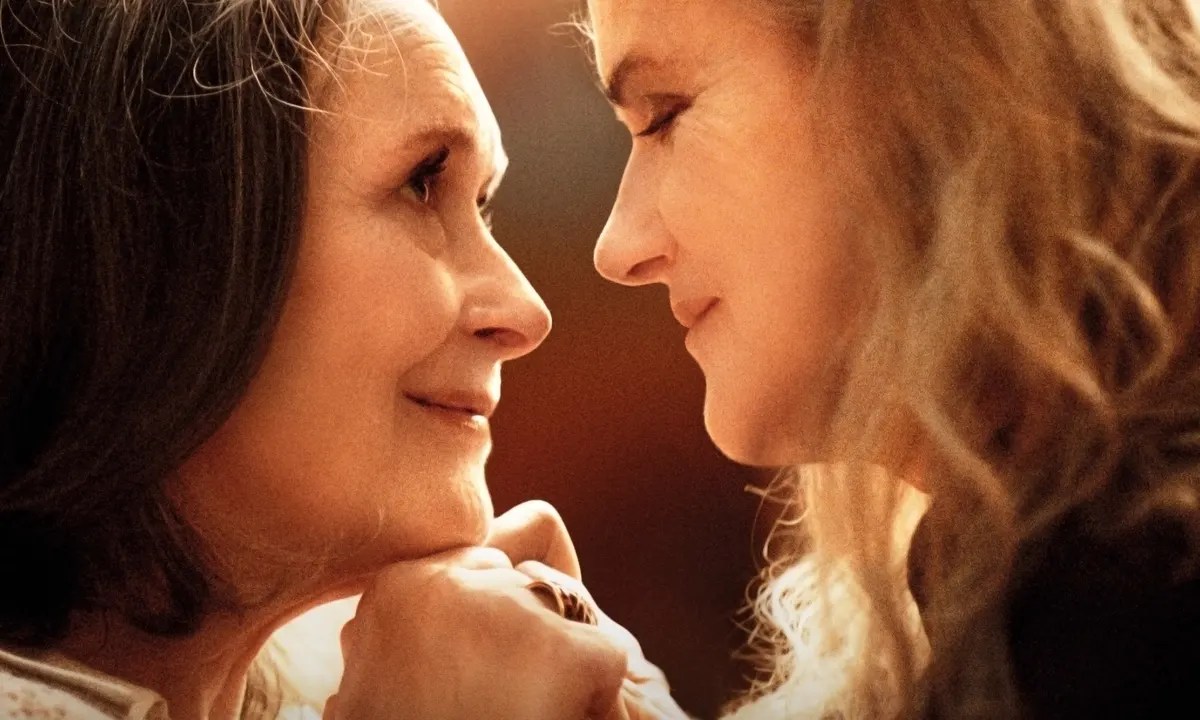 Nina and Madeline are retired women who've spent 20 years posing as neighbors to hide their lesbian relationship from their community when a health emergency throws their relationship, and their plan to escape to Rome to live openly, into chaos. "Aside from the harrowing suspense, what sets director and co-writer Filippo Meneghetti's film apart is the passion and tempestuousness of Madeline and Nina's interactions," writes Heather of this French film. "The visual and narrative tension, of course, ramps up the eroticism, but so does Madeline and Nina's actual relationship, which hasn't aged in that calm, quiet, mature way we usually think of lesbian grandmas."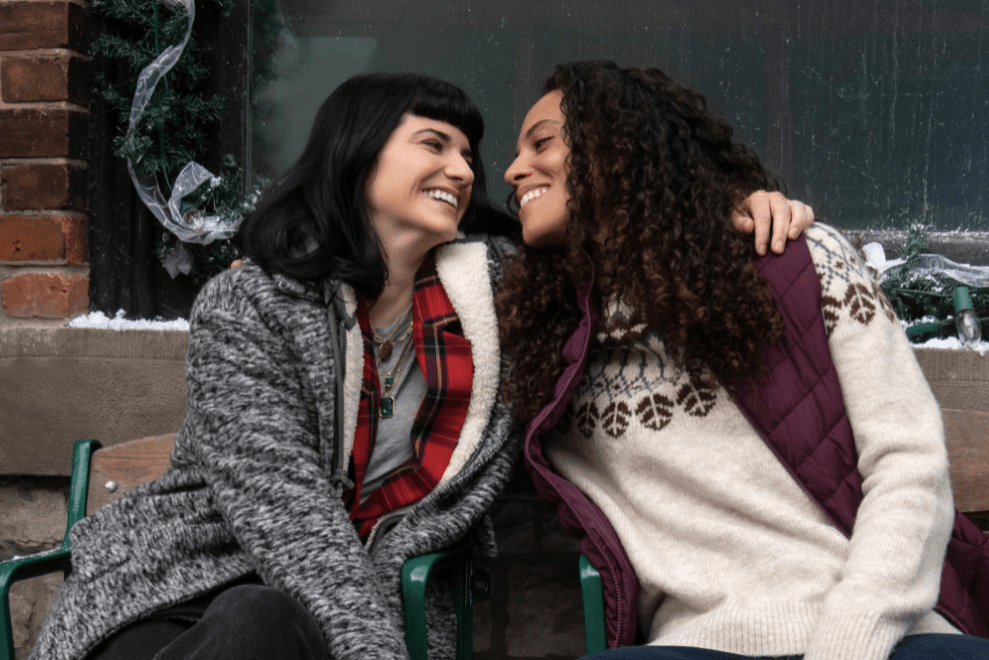 Under the Christmas Tree is famously Lifetime's first-ever lesbian Christmas movie! And now this lesbian movie is on Hulu. Elise Bauman plays marketing whiz Alma Beltran, who crosses paths with a Christmas Tree Salesperson Charlie while on the hunt for the prefect tree for the Maine Governor's Holiday Celebration right in Alma's backyard. What begins with sparring leads to sparking and romance with the help of Ricki Lake, the town's pâtissière extraordinaire, who is an inspirational figure to all.
If you are very desperate for a horror movie or really any movie at all, then perhaps you should subject yourself to this really truly awful film that includes what Drew described as a "queer romance between two goth girls who look like those black and pink houses in Santa Monica."
Mona Fastvold's exquisite skills as a director are on display in this movie which fits most of the lesbian film tropes — 19th century, isolation, white straight cis actresses, lots of longing and period costumes. Two women in bad marriages develop a quick and deep friendship with each other that blossoms into more! In her review of The World to Come, Drew called it "an extraordinary lesbian romance ruined by Casey Affleck."
---
Other movies on Hulu with a minimal amount of Lesbian / Bisexual content:
A Little White Lie (2023) 
Kate Hudson stars as an English professor organizing a literary conference in this indie comedy about a middle-aged nobody man who ends up as a featured guest at said literary conference after accepting an invite that clearly confused him with a reclusive novelist who shares his name. Aja Naomi King plays lesbian poet Blythe Brown, who clashes with said man early in the conference.
The Donor Party (2023) 
Fresh out of a messy divorce and unfruitful online dating experiments, recently single Jaclyn has decided to get pregnant and live her dream of being a Mom by any means necessary, enlisting her friends to pull off "the ultimate sperm heist." Her friend Molly invites "three good prospects" for Jaclyn to seduce to a birthday party for her husband Geoff. According to Movieweb, "naughtiness abounds" when "Amandine (Bria Henderson), a lesbian with eyes on Geoff's sister, encourages Jaclyn to get down and dirty."
The Drop (2023)
Set at a lesbian destination wedding, this comedy is focused on a straight couple who arrives and immediately drops a baby.
Fresh (2022)
This horror movie finds a girl on an endless bad date with a seemingly perfect man who turns out to be a cannibal. Her bisexual best friend bi best friend Mollie (played by Jojo T. Gibbs of Twenties!) ends up having to save her ass.
Ready Player One (2018)
Lena Waithe plays a lesbian character who connects with the protagonist of this sci-fi dystopian thriller through OASIS, a virtual reality simulation that allows people to be whoever they want to be and do whatever they want to do.
The United States vs. Billie Holiday (2021)
This biopic telling the story of Billie Holiday is "heavy on trauma and light on queerness," going so far as to include a kiss between Billie and Tallulah Bankhead (Natasha Lyonne) in the trailer that was cut from the film!
Wild Things (1998)
This is a detective thriller in which nothing as it seems to be and girls do make out in this and it is a formative cinematic experience for so many queer women all over the world.
---
So there you have it, all the lesbian movies on Hulu that we could find! And we searched high and low! Which are you most excited to dust off and revisit, or watch for the first time?
Want more streaming lesbian movies?