What are the best lesbian movies are on Netflix? What lesbian Netflix movies are good? This is probably a question you have typed into a search box before. Perhaps you typed that into a search box really recently, like ten seconds ago, and that's why you're here, now, with all of us, wondering about the best streaming lesbian movies online, or the best lesbian bisexual queer movies on Netflix. One of our Autostraddle Plus members requested a post about all the streaming lesbian-related films on Netflix and so here I am, delivering my deliverable to one of our many VIPs. In this case we are using "lesbian" as an adjective referring to romance and other activities between two women.
If these descriptions look familiar, it's probably 'cause some of them are copped from other posts we're written about lesbian/bi/queer movies. There are only so many ways to describe a movie, y'all. But some of these are new things we've never talked about before! They are tagged with accurate descriptors of the characters involved in the main narrative.
---
Note: This post was originally published in March 2016, and Netflix's offerings have changed since then. In March 2017, we updated the list to reflect these changes, which means we added a lot of movies but also mourned many Netflix removals. If the since-removed movie was on "The Best" or "Other Okay" list and is available for streaming elsewhere, we left it on the list with info on where you still can stream it.
---
The Best Lesbian, Bisexual, Queer & Trans Movies On Netflix:
#lesbian
"It's rare these days that anything authentic makes it to the screen, let alone something queer and authentic. But it has and it is and it's called Pariah."  – Gabby Rivera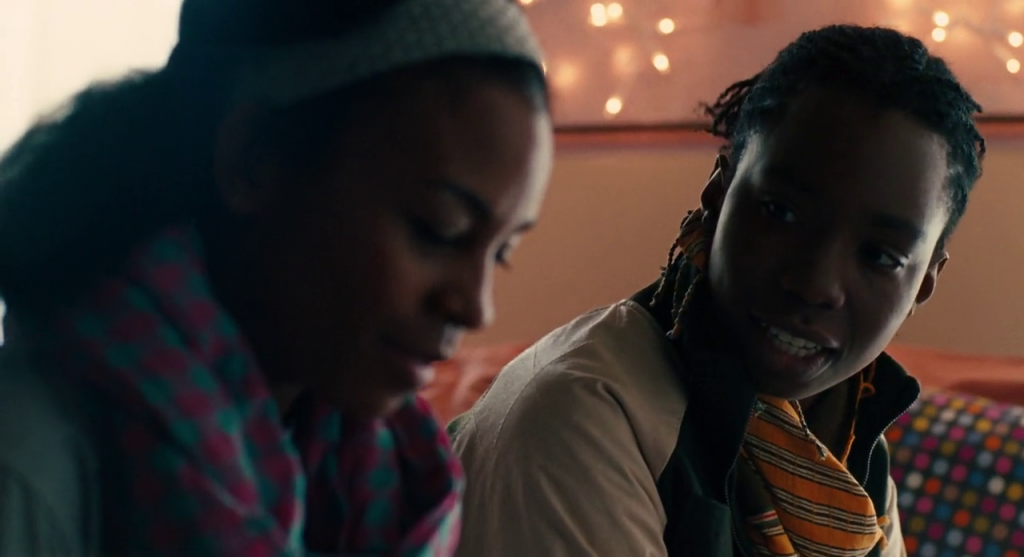 Despite violent opposition from her mother, who wants her daughter to dress femininely and be straight, 17-year-old Alike prefers to express herself with androgynous clothes and liking girls. When her mother refuses to accept her, she has to choose between staying and trying to gain her mother's approval or leaving for college early to start a new life. We were big fans of this one.
---
#lesbian #bisexual
"..there is no amount of corniness in Kiss Me's depiction of a complicated and passionate situation, although there is a lot of wine and cigarettes." – Kate Severance
Oh, you know, just your average 33-year-old straight-engaged woman who accidentally falls in love with her soon-to-be stepsister when she meets her for the very first time. Mia's dumb boyfriend Tim never stood a chance.
---
#lesbian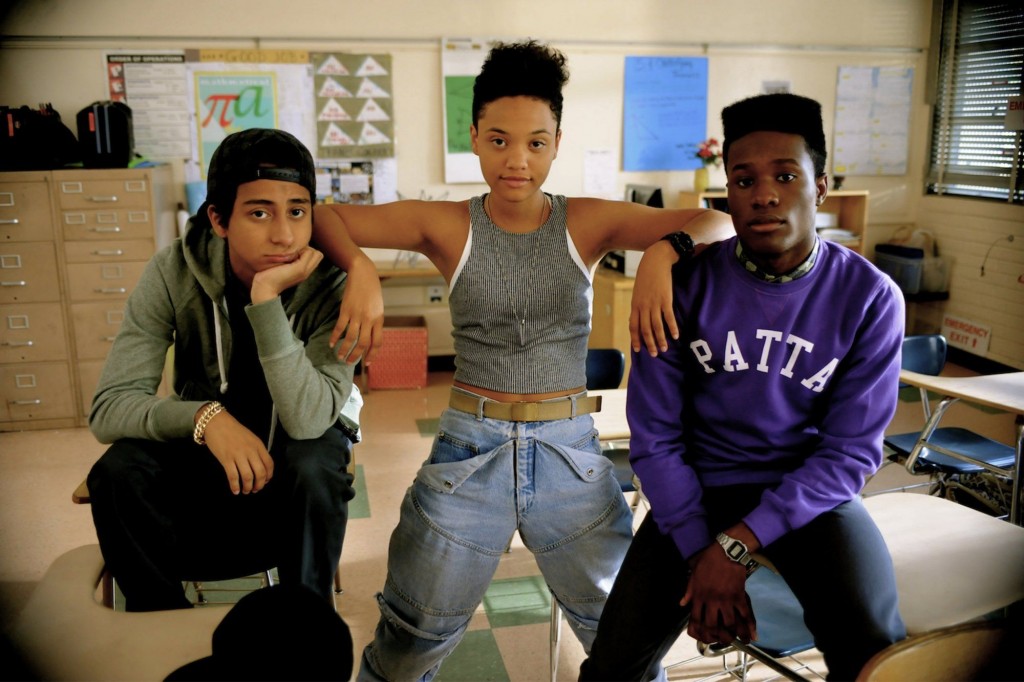 Kiersy Clemons co-stars as Diggy, the masculine-presenting lesbian best friend of protagonist Malcom and their other bestie, Jib. Together, the trio of '90s-loving geeks used to getting bullied on the daily are invited to a cool party hosted by drug dealers, setting off a chain of events that get the kids in real deep with criminal activity and unsavory characters with no awareness of their own ridiculousness. It's a charming, entirely original, politically conscious coming-of-age tale cast in dreamy California light and draped in eye-popping fashion with a killer soundtrack to boot.
---
#lesbian
"…a film in which everything that could go usually wrong in a lesbian film inexplicably doesn't!" – Brittani Nichols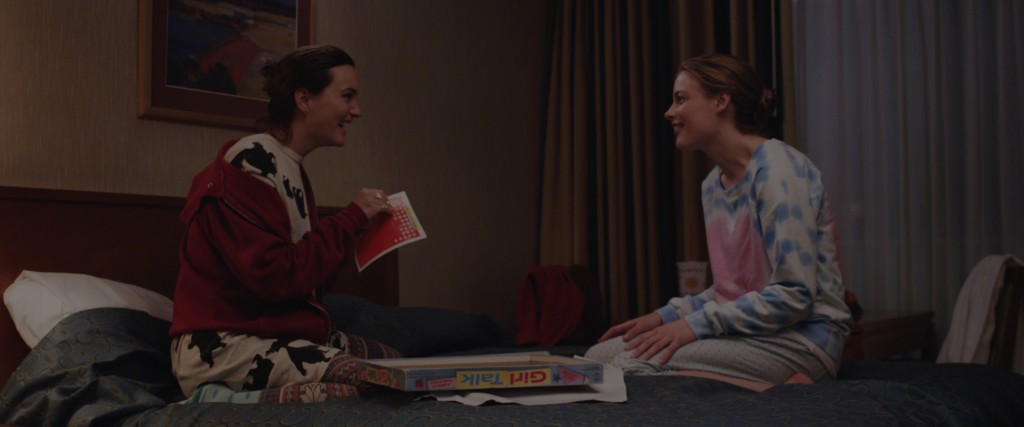 Leighton Meester is absolutely adorable in this comedy about two co-dependent best friends — one straight, one gay — who have to learn a new way to navigate their relationship after the straight one falls in love with Adam Brody.
---
#lesbian
As of March 2017, Show Me Love is no longer available on Netflix, but it is available for purchase via Amazon Streaming.
"Quiet throughout but with a feel-good resolution; Fucking Amal leaves you giddy with first-love nostalgia and no Celene Dion songs stuck in your head." – Lily Icangelo
In the small town of Amal, Sweden, two girls with very different personalities find that they have a pretty big thing in common. (Spoiler alert: It's liking girls.) Elin is a popular, social butterfly. Agnes is an openly gay depressed recluse. The two of them decide to take a five-hour ride to Stockholm to solve all their problems, and fall in love along the way.
---
#lesbian
As of March 2017, Edie & Thea: A Very Long Engagement is no longer available on Netflix, but it is available for streaming via Amazon Prime.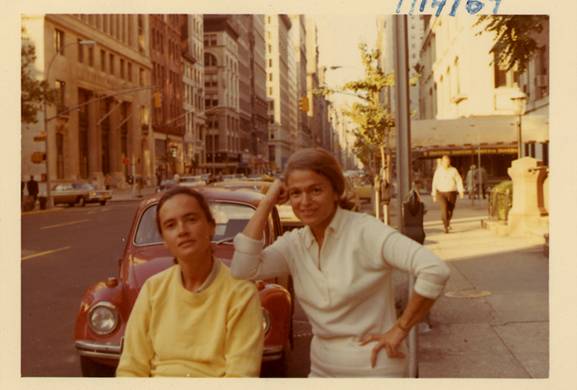 A touching documentary about the relationship between Edie Windsor, who brought the same-sex marriage suit to the supreme court, and her partner Thea Spyer, who were together for four decades.
---
This gorgeous film set in 1971 tells the story of a young woman from the French countryside who moves to Paris to get away from her parents, where she falls in with a group of politically engaged feminists and eventually falls in love with Carole, their leader.
---
#transgender
"This movie is, above all else, sweltering and electric." – Mey Rude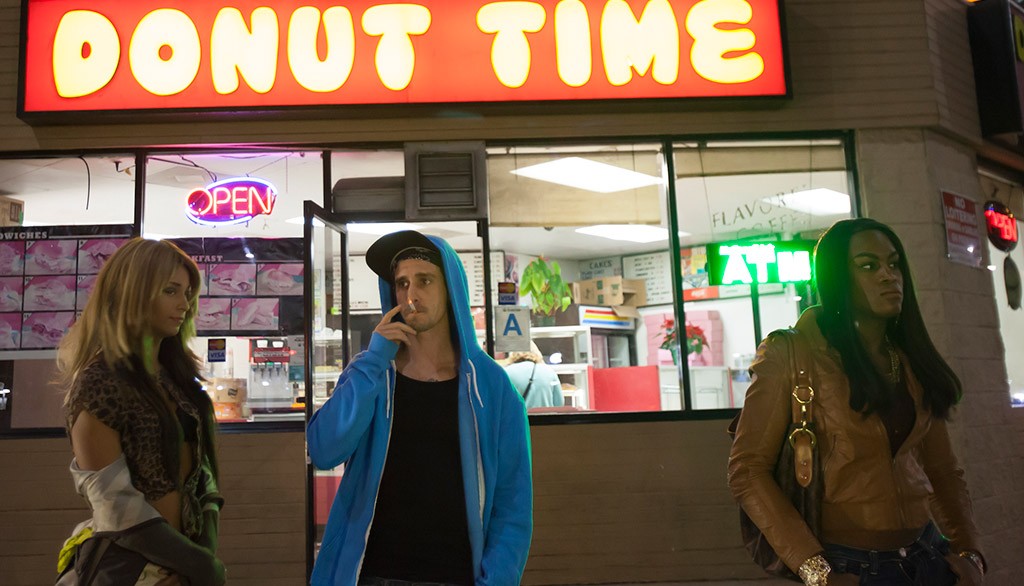 Fast, raucous and raw story of one night in the life of two transgender prostitutes — one who dreams of becoming  professional singer, the other who just got out of jail and heard that her shitty stupid-ass boyfriend is cheating on her — and the men who fuck with their lives. Shot entirely on an iPhone.
---
#lesbian
As of March 2017, The Kids Are All Right is no longer available on Netflix, but it is available for streaming via Amazon.
"The writing was charming and poignant, the directing was thoughtful without being heavy-handed, and the acting.. wow. The fucking acting. They were all great, but Annette Benning was giving ACTOR'S STUDIO LESBIAN EXECUTIVE REALNESS. That bitch stole every scene. All she needed was her lesbian mom jeans and a glass of wine and she had us at hello." – Julie Goldman & Brandy Howards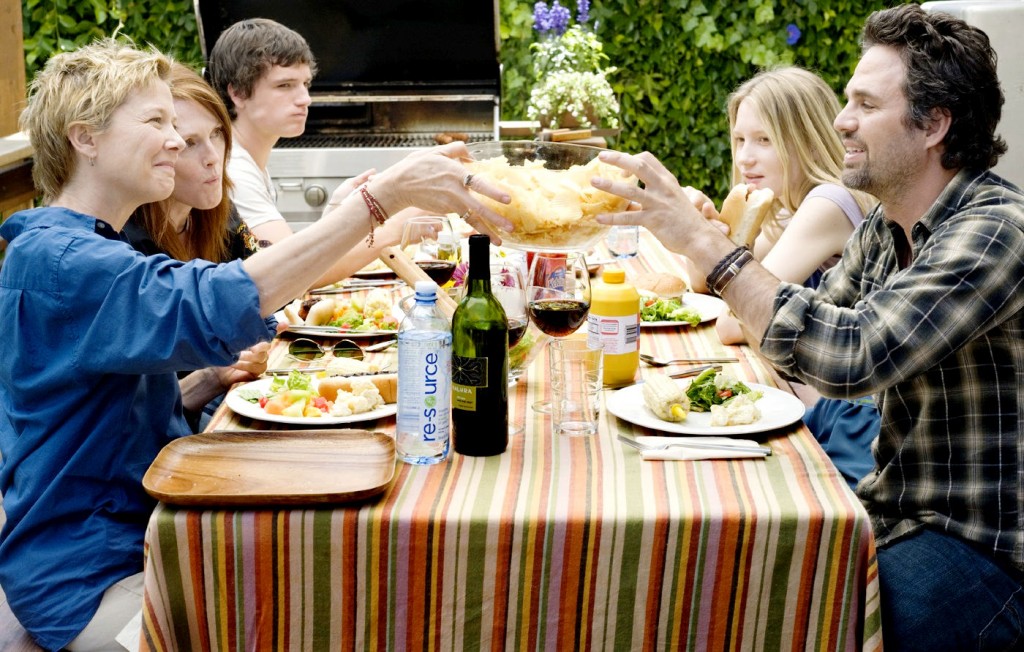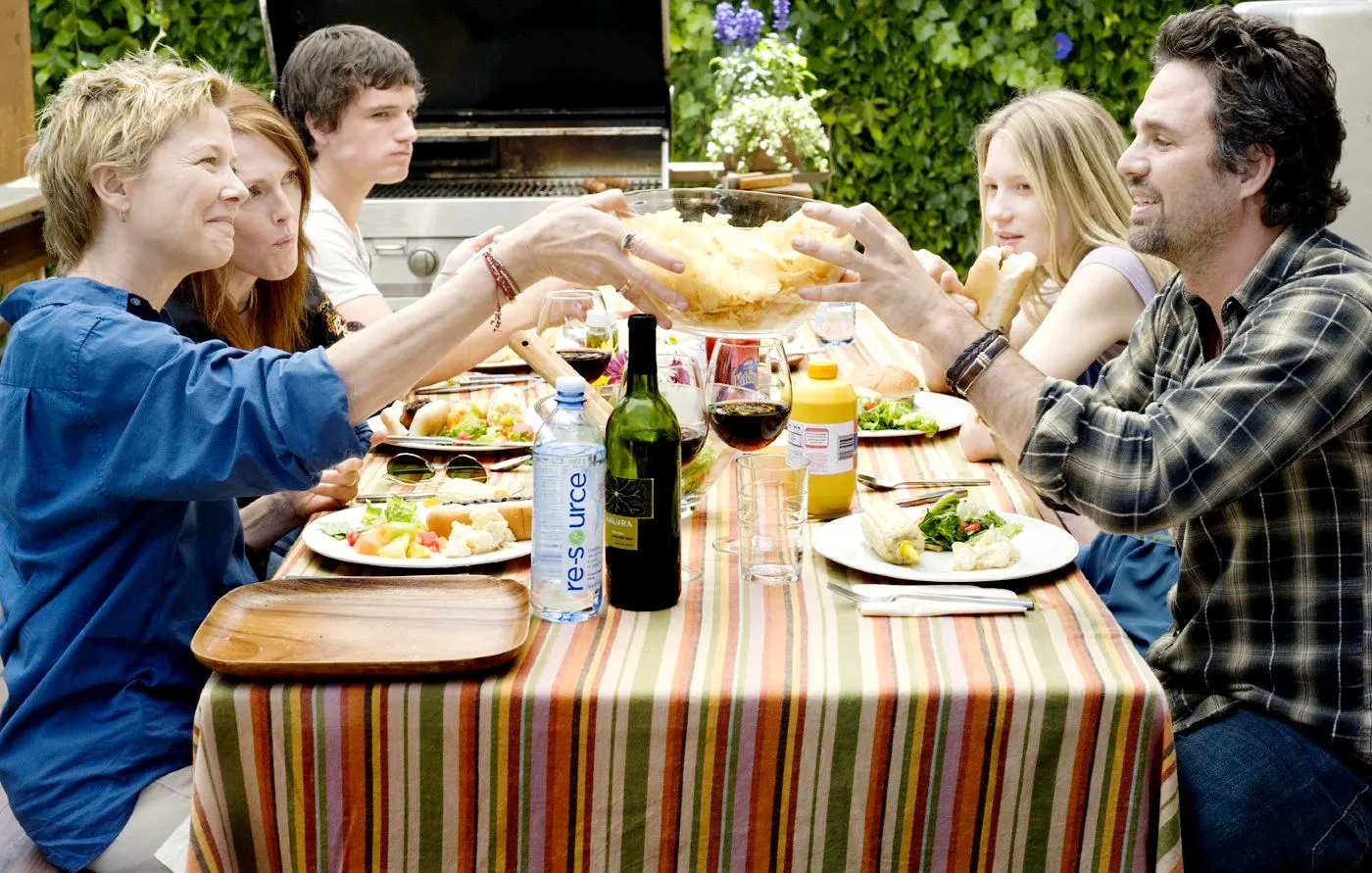 Nic and Jules are a successful lesbian couple living in Los Angeles with the two kids they each had from the same sperm donor. The kids track down the sperm donor and he weasels his way into their lives and into Jules' pants. The movie has a (gay) happy ending, and critics loved it. It was even nominated for an Academy Award for Best Picture. It is loved and loathed by our community in equal measure because despite its lesbian leaning, still posited a man at the center of the narrative.
---
#lesbian #bisexual
Tender and droll and delightful all over, this documentary follows lesbian comedian Tig Notaro from her profile-exploding "I Have Cancer" comedy routine through you know, having cancer, meeting a nice lady, and managing her rapidly increasing fame.
---
#lesbian #bisexual
As of March 2017, Rent is no longer available on Netflix, but it is available for streaming via Amazon Prime.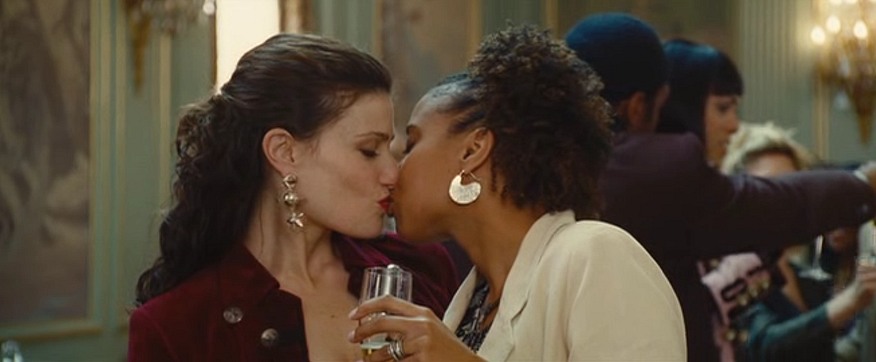 Based on the long-running Broadway musical of the same name, Rent explores the lives of several East Village artists — many of them queer — living during the AIDS crisis in New York City in the late '80s. The show-stopping "Take Me (Or Leave Me)" is a rousing number between Maureen, a bisexual performance artist who loves to flirt and get wild, and her girlfriend, Joanne, a lawyer who loves lists and stability.
---
#bisexual
As of March 2017,  Frida is no longer available on Netflix, but it is available for streaming via Amazon Prime.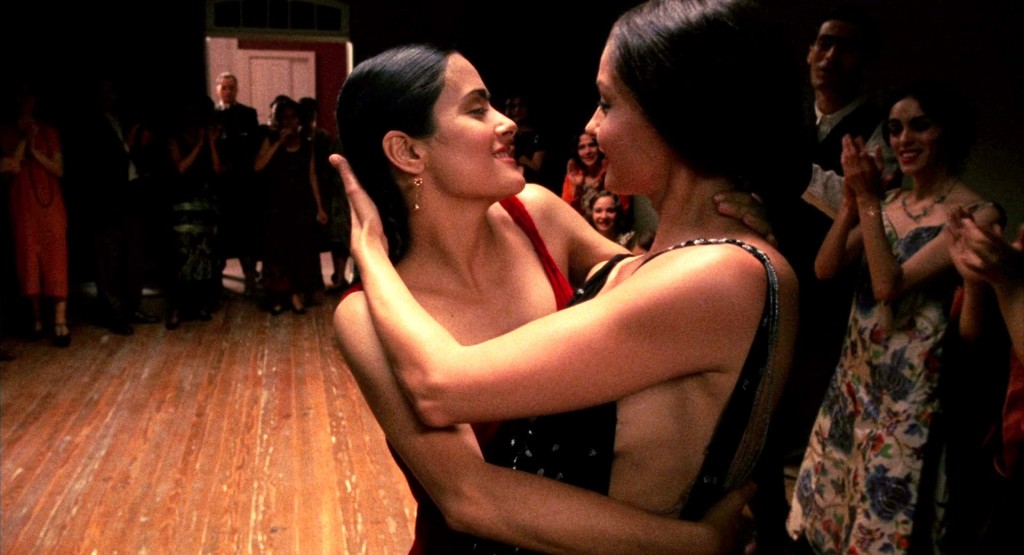 The biopic of bisexual artist Frida Kahlo (played by the amazing Salma Hayek) is lush and full, deftly traversing not only her life, situated firmly in political and cultural context, but that of her husband, painter Diego Rivera. In fact, a lot of the movie is pretty focused on her moody, womanizing husband Diego Rivera (played by English-American actor Alfred Molina)! But in between all the Diego parts we see some of Frida's lady-loving side and its ensuing hook-ups. Plus boobs!
---
#transgender #lesbian
This documentary follows transgender lesbian MMA fighter Fallon Fox and college basketball player Terrence Clemens of Oklahoma, attempting to figure out how to come out and live their lives without sacrificing their athletic careers. Look out for appearances from first openly gay NBA player Jason Collins and the first openly trans NCAA D1 athlete basketball player Kye Allums.
---
#lesbian
As of March 2017,  Mosquita y Mari is no longer available on Netflix, but it is available for streaming via Wolfe Video.
"…find[s] the bits that makes us who we are and blast[s] them onto a screen." – Gabby Rivera

Fans of Benjamin Alire Saenz's Aristotle and Dante Discover the Secrets of the Universe will love this tender, earnest story of friendship, attraction, and family. We have written about this movie a lot!
---
#lesbian #bisexual
Understated, sad, sometimes quite slow but relentlessly original — this quiet film follows the going-on-three-year relationship between Anne, a rich older lesbian and Noeli, the much younger Dominican girl she hired while on vacation. Anne is in love. Noeli, who doesn't talk much, is not — she needs money.
---
#lesbian
As of March 2017,  Cloudburst is no longer available on Netflix, but it is available for streaming via Amazon and Wolfe Video.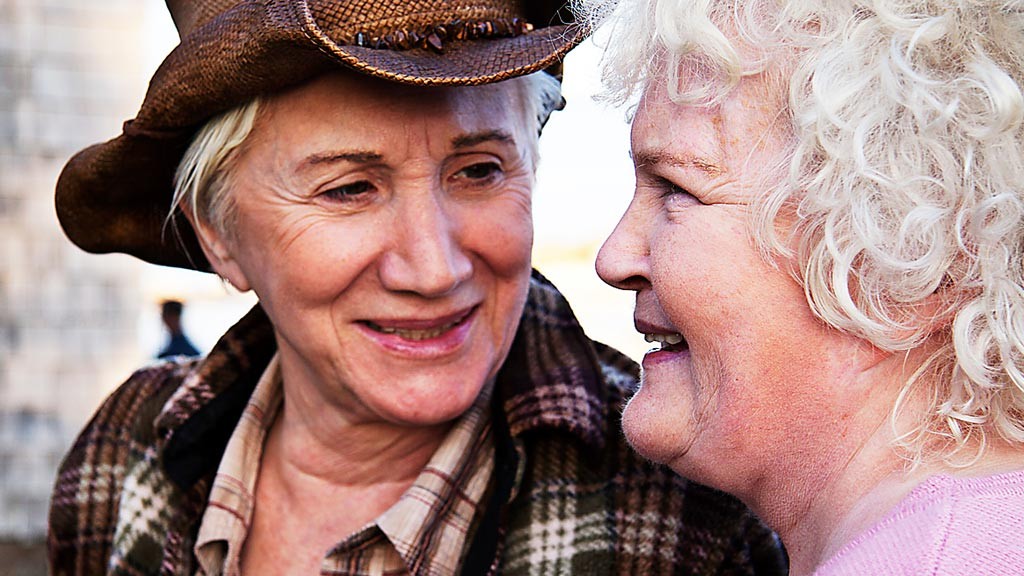 Ever wonder what would happen if Thelma and Louise were elderly lesbians? Cloudburst attempts to answer this question and Olympia Dukakis is involved.
---
#lesbian
"…it dealt with love and relationships in such a nuanced and sensitive way that I'd recommend it just because, not just as 'a BDSM film.'" – Fikri Alkhatib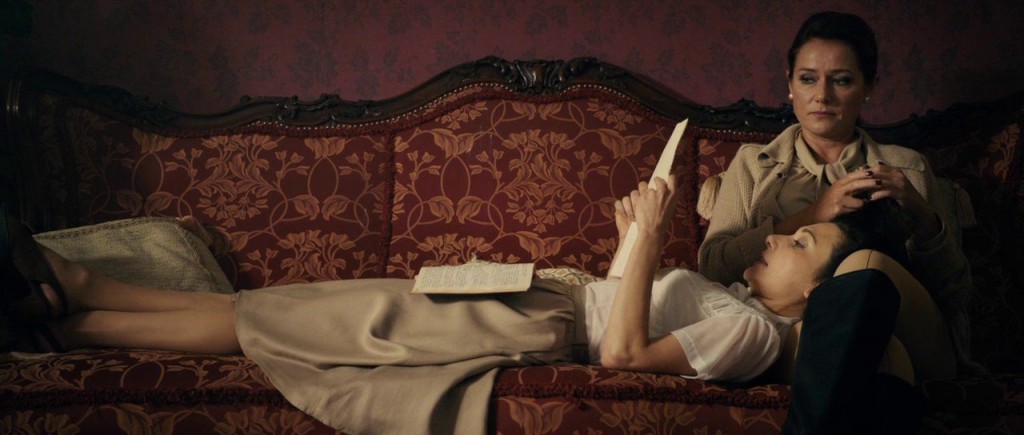 ---
#transgender
"…remains one of our greatest treasures." – Cherno Biko
This classic 1990 documentary captures the Golden Age of New York City drag balls and their accordant houses, which served as chosen families for many transgender and/or gay folks of color in the city. Features the scene's brightest stars, like Angie Xtravaganza and Willi Ninja.
---
#gay #lesbian #bisexual
HIV ravaged the gay men's community in the 1980s and 1990s, nearly wiping out an entire generation — this documentary charts the radical activism of ACT UP and TAG during the earliest years of the AIDS epidemic. Although the primary focus is on gay men, the story it tells is also a reminder of how many lesbian and bisexual women played huge roles in AIDS activism and how recently homophobia saturated this country to the degree that everybody in power was totally on board with watching so many gay and trans people die.
---
#lesbian #gay #bisexual
As of March 2017,  The New Black is no longer available on Netflix, but it is available for streaming on Amazon.
This documentary documents gay rights issues in the African-American community and the Christian conservative strategy of exploiting black churches to push forward their agenda, centered around the marriage equality fight in Maryland.
---
#lesbian
"It's dark in places but as light as first love's wings in others." –Heather Hogan
Summer love blooms between two teenagers in Lithuania who meet at an aerobatics show — a girl who dreams of being a pilot who's spending the summer at her family's lake house and the bohemian photographer and clothing designer. Heads up: involves some romanticization of self-mutilation.
---
#transgender #bisexual
"…poignant and painful and deeply personal." – Kaelyn Rich
The journey of a teenage girl who learns that one of her parents is transitioning to live full-time as James. Billie must move out of the house for a year, seeing her father only once a week as part of the transition process. The story is told from Billie's point of view as she struggles with supporting James through the transition, moving past feelings of abandonment, navigating their new lives, and coming into her own skin by pushing boundaries with her own sexuality.
---
#lesbian #bisexual
Lots of spaghetti-chewing and one famously long lesbian sex scene. Kate Severence didn't like it.
---
#bisexual
"Yes, this is a 'disabled person discovers their sexuality' movie, but Laila is never healed (literally or figuratively) by that discovery," wrote Carrie Wade in her review of Margarita With a Straw, a love story between two disabled women of color, "presented without sensationalism or pandering."
---
#lesbian
Queen Kristina of Sweden, who was crowned at the age of six, will not abide the conservative ideals of her culture, especially when she falls in love with a woman.
---
#lesbian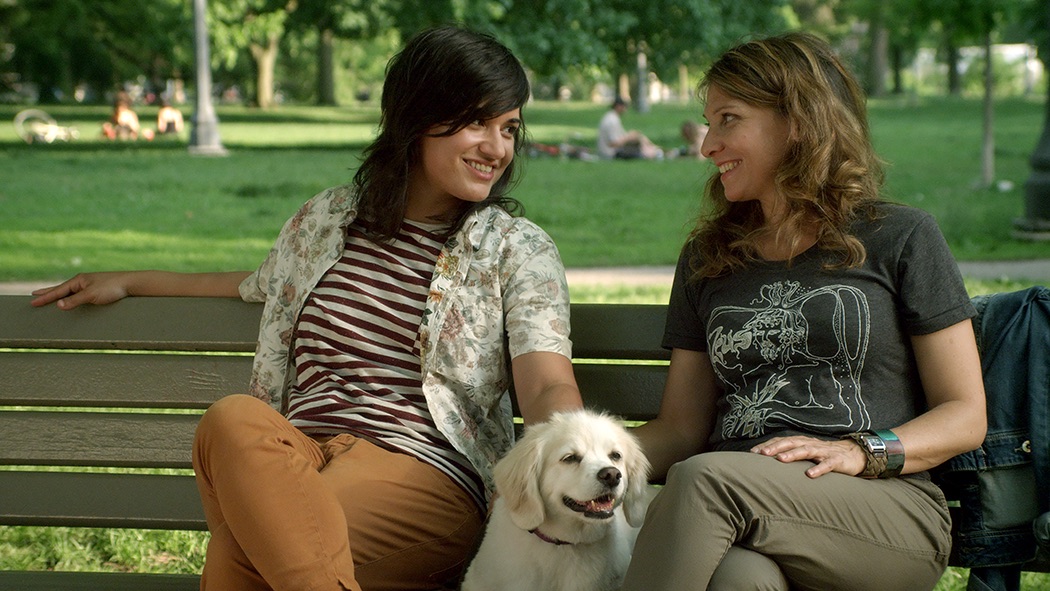 Elsie is a forty-year-old Jewish lesbian in Toronto who— after getting her heart broken at the tender age of 12 — has bounced from serious relationship to serious relationship all her life, refusing to be single and perfecting her exit strategy. The film opens with Elise breaking up with her current girlfriend of five years and, for the first time in her life, finding herself unable to walk out the door of one monogamous situation and into the arms of another one. Heather Hogan called it "one of the best-written lesbian movies I've ever seen… incisive and very, very funny."
---
#trans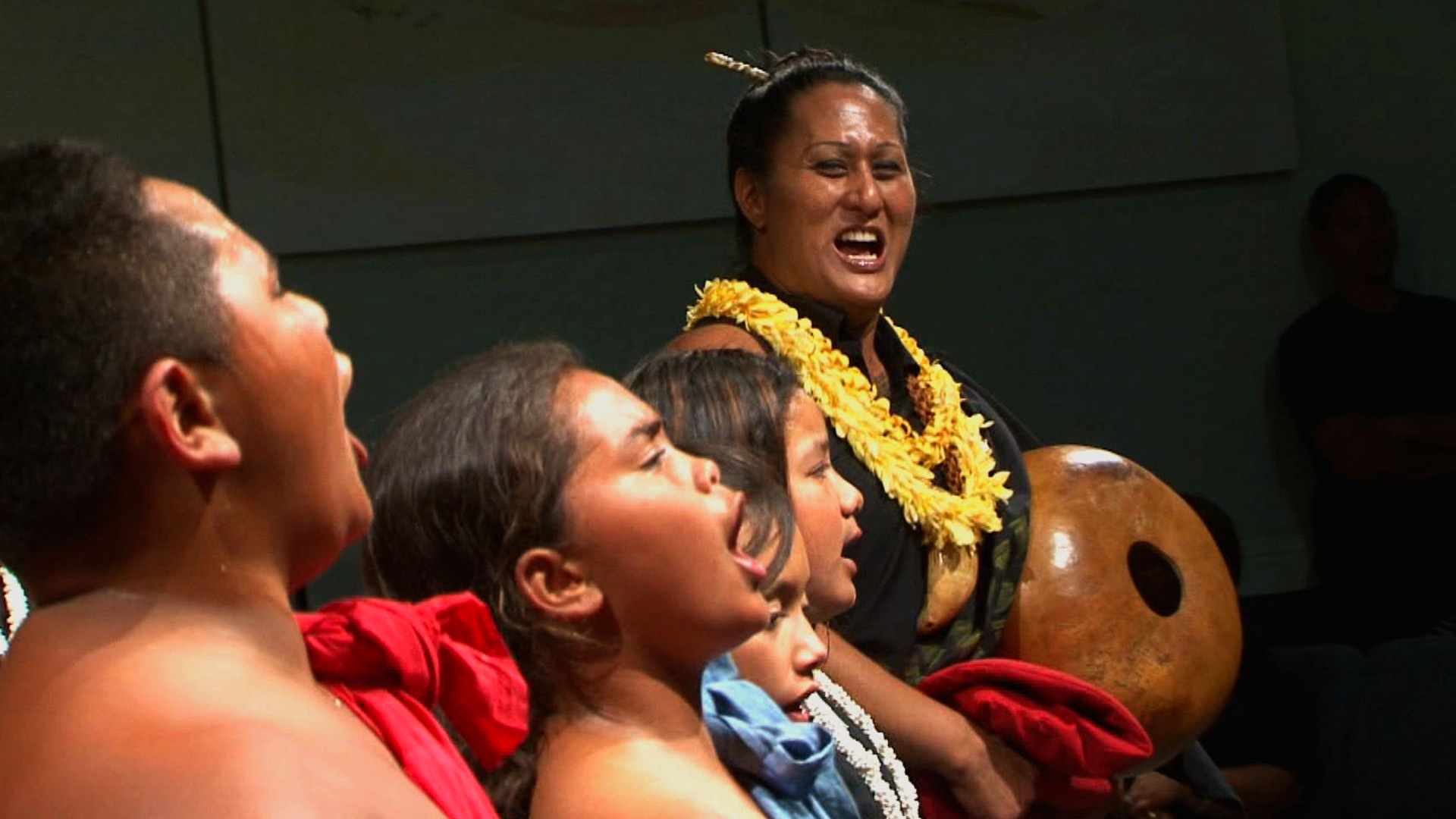 An enchanting documentary about native Hawa'iian transgender teacher Hina Wong-Kalu, who embodies "mahu," a sacred spirit both male and female, and is part of a movement struggling to preserve Pacific Islander culture and values in modern day Hawa'ii.
---
#trans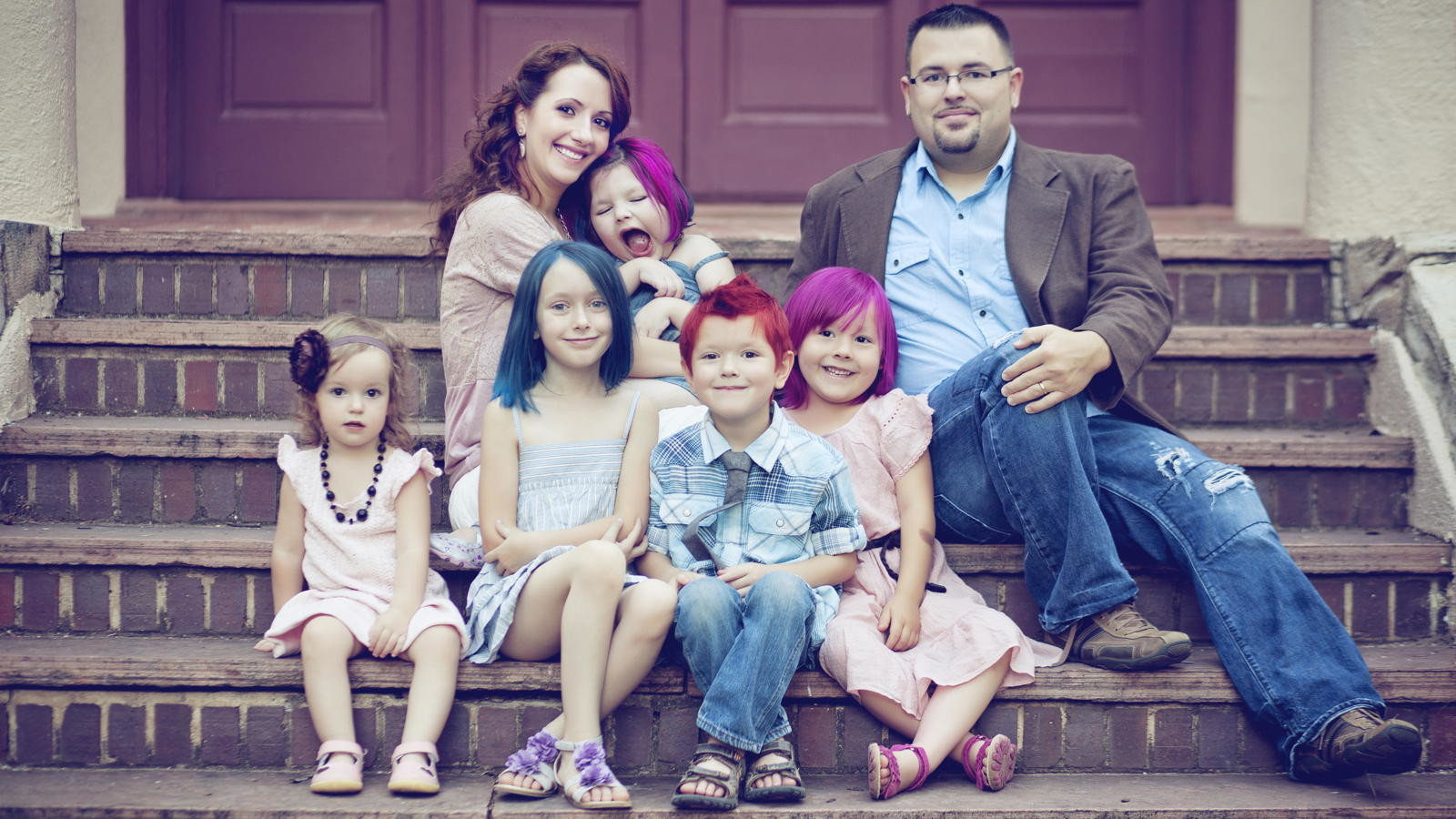 A documentary following a Colorado family fighting for the rights of Coy, their transgender daughter, in a landmark civil rights case.
---
Good Lesbian Movies Streaming on Netflix Canada or UK But Not Netflix US:
Pride (Netflix Canada)
"…a sweet and hilarious movie with a diverse cast of characters (for the setting, at least) that feels comfortably familiar." – Kaelyn Rich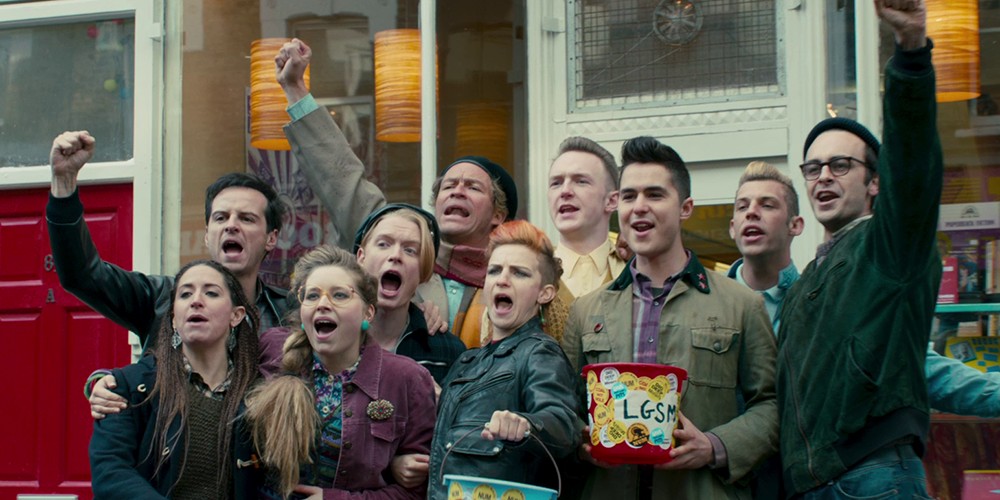 ---
Circumstance (Netflix Canada)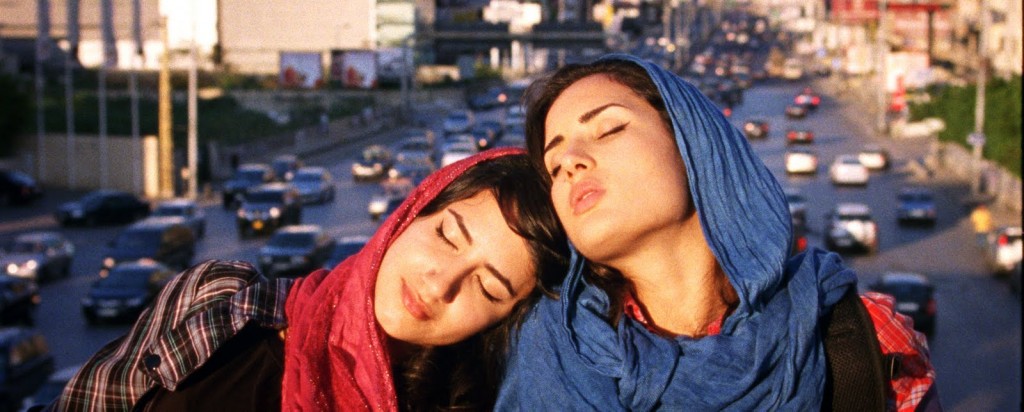 This story is full of youth but also sexuality, and family and rules and an underworld where people can be who they are. The two girls at the center are being torn really strongly in a few directions, sometimes almost violently so, but can't seem to untangle from each other or from their familial obligations. It's worth your undivided attention and it easily got mine.
---
Concussion (Netflix Canada & UK)
"Despite being very, very, very (VERY) much "about" lesbian sex in particular, Concussion is also about human things in general. Some of the human things are interesting and some of them are irritating, but they all feel real, despite the occasional plot contrivance." – scribegrrrl
---
Saving Face (Canada)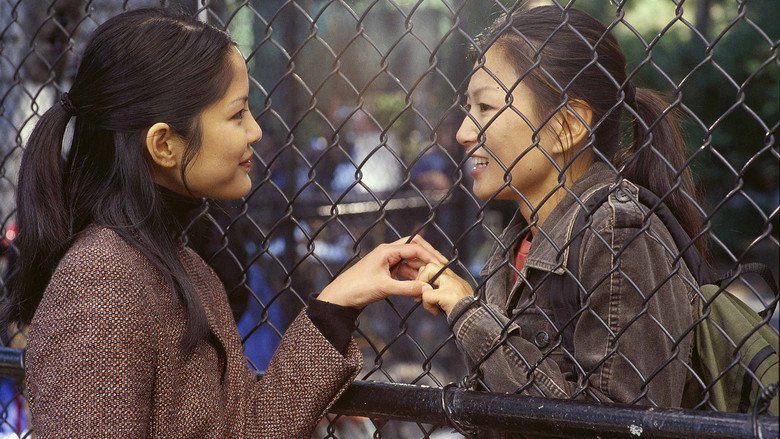 A multi-generational romantic comedy about a lesbian surgeon and her pregnant, unwed mother trying to find the courage to follow their hearts instead of their family's expectations. There is nothing to dislike about this movie and if you haven't seen it, you should remedy that immediately.
---
Drool (Canada)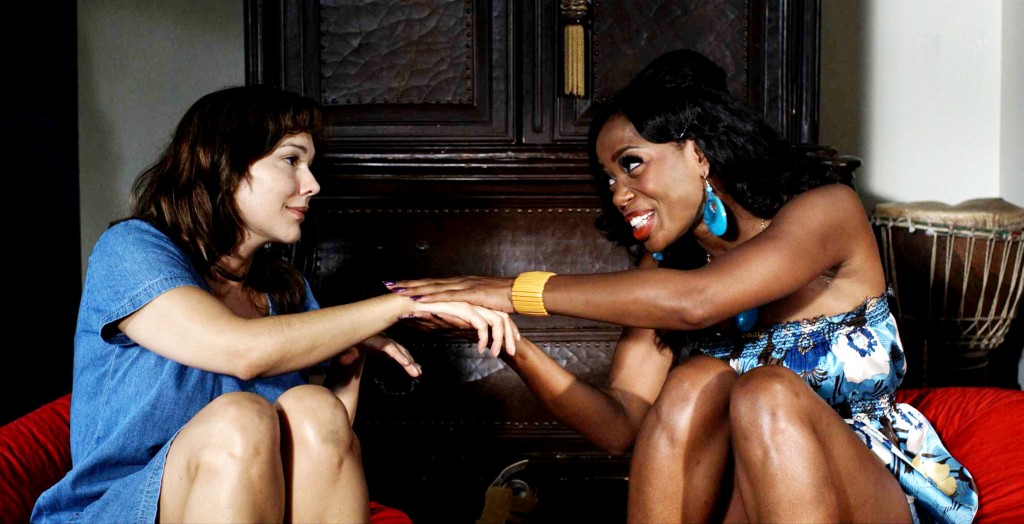 A dark comedy that touches on abuse, assault and murder, but manages to be fun about it all.
---
Kissing Jessica Stein (Canada & UK)
A straight girl tries to be a lesbian, it doesn't work out so well for the lesbian.
---
Breaking the Girls (UK)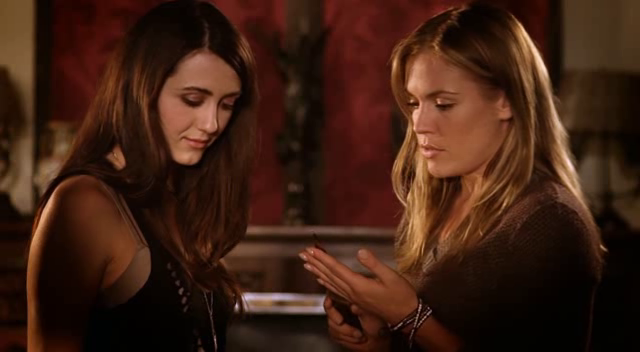 "It's hard to get around the fact that the only character who is self-identified as a lesbian is also batshit crazy, and she straight up murders people to win the love of her straight crush. That obviously backfires, since everyone knows that we can't have nice things, even in fictional depictions of lesbianism where, oh, you know, our narratives don't have to follow conventional stereotypes. Crazy, right? Breaking the Girls is a thriller, though, so even murderous crazy lesbians have more on their plate than meets the eye." – Kate Severance
---
Bound (UK)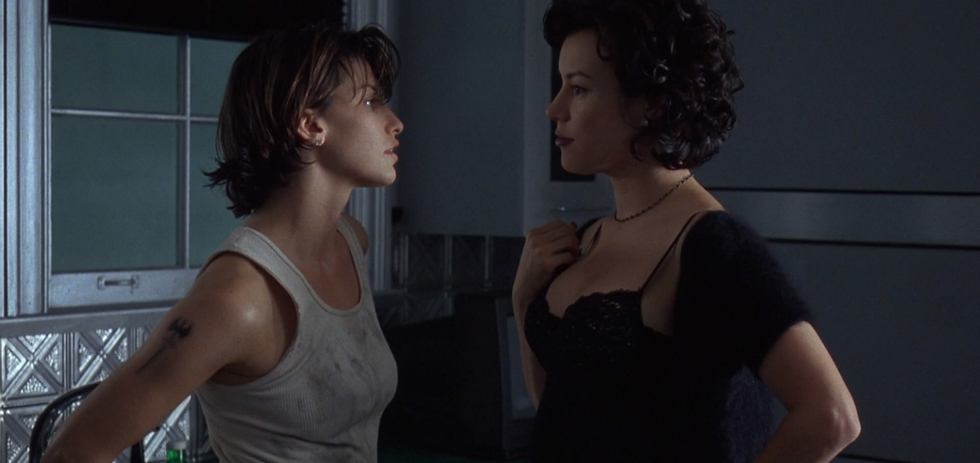 Violet and Corky decide the best way to be together and break free from their pasts is to steal $2 million of mafia money. The plot and the violence are cartoonishly over the top, but the lesbian sex scenes are for real. They were choreographed by the legendary Susie Bright, who received a cameo in the film for her help teaching Jennifer Tilly and Gina Gershon how to scissor.
---
Other Okay Lesbian, Bisexual & Queer Movies On Netflix US:
#lesbian #bisexual
"The cinematography is lush, the lesbian love story is organic and crackling with on-screen chemistry, and the ending is chair-kickingly sad/familiar." – Heather Hogan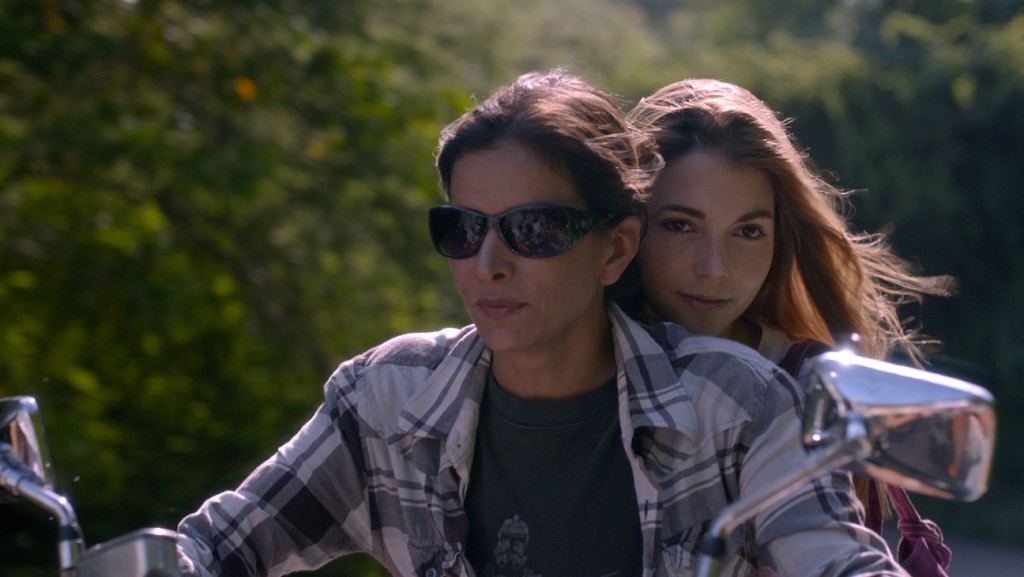 It's not a masterpiece, this film about a straight girl who stays at a lesbian beach resort and ends up getting seduced by the resident Lothario. But you do get to see Patricia Velasquez play a hot lesbian who seduces a straight girl, which is not an entirely unpleasant thing to witness.
---
#bisexual #lesbian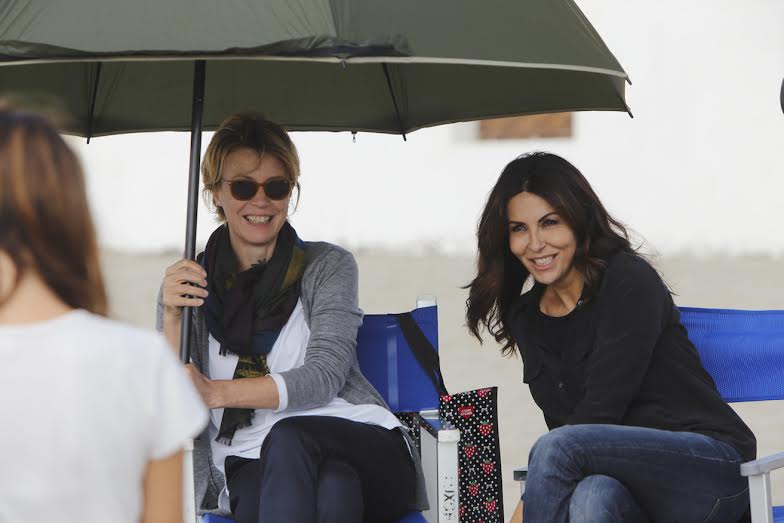 Two women in their 50s, one an actress-turned-restauranteur and the other an architect, are five years into a relationship that seems pretty cool and solid until Frederica runs into an old flame and finds old feelings bubbling back to the surface.
---
#lesbian
"All you need to know is the movie is worth watching because it features not one but TWO types of taboo romance, and it has cute girls in plaid skirts!" – Sarah Palmer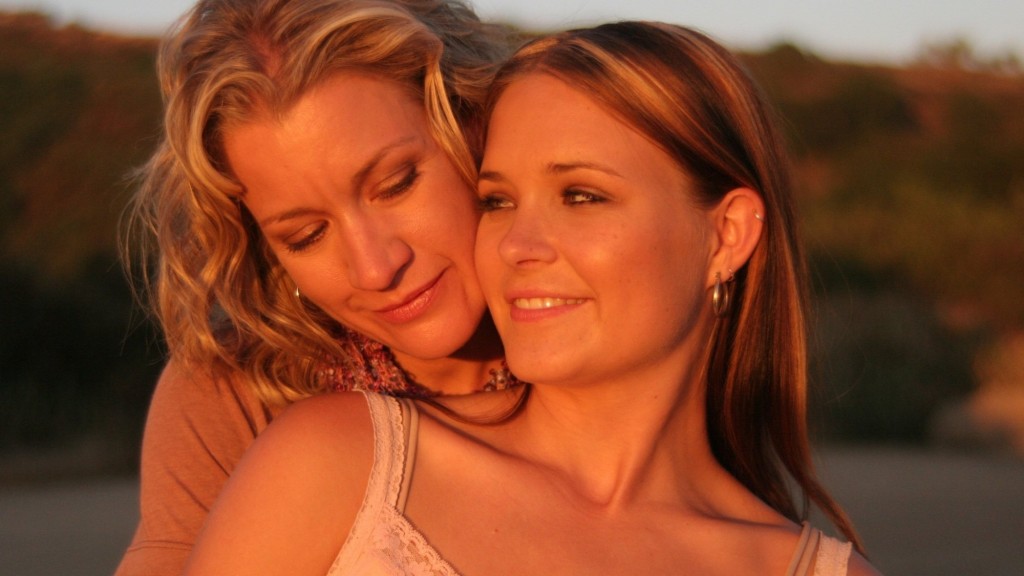 A Catholic boarding school teacher falls in love with one of her students. It's the plot of Mädchen in Uniform with more on-screen lesbian sex shenanigans and electric guitars.
---
#lesbian #bisexual
As of March 2017,  Girltrash is no longer available on Netflix, but it is available for streaming on Amazon.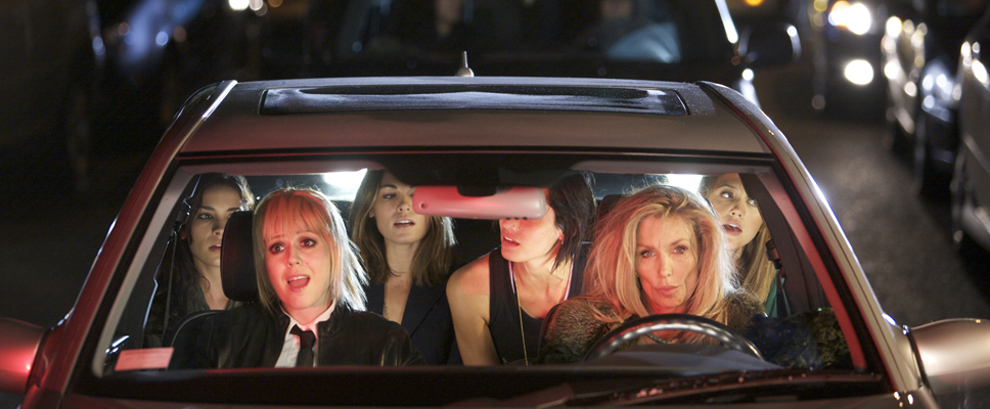 A rock musical chock-full of ladies you love to see play gay, like the lead actresses from South of Nowhere and Kate French, Malaya Rivera Drew, Clementine Ford and Rose Rollins from The L Word. You can kinda half-watch this and still get it.
---
#lesbian #gay
A romantic comedy that follows three couples — one straight, one gay and one lesbian — through a revelatory weekend on Fire Island. The challenge faced by the trip's lesbian couple is, of course, Lesbian Bed Death!
---
#lesbian #bisexual
As of March 2017,  Tru Love is no longer available on Netflix, but it is available for streaming on Amazon and Wolfe Video.
"…if you like shamelessly corny romance movies — and it's OK if you do — you will probably love this movie." – Kaelyn Rich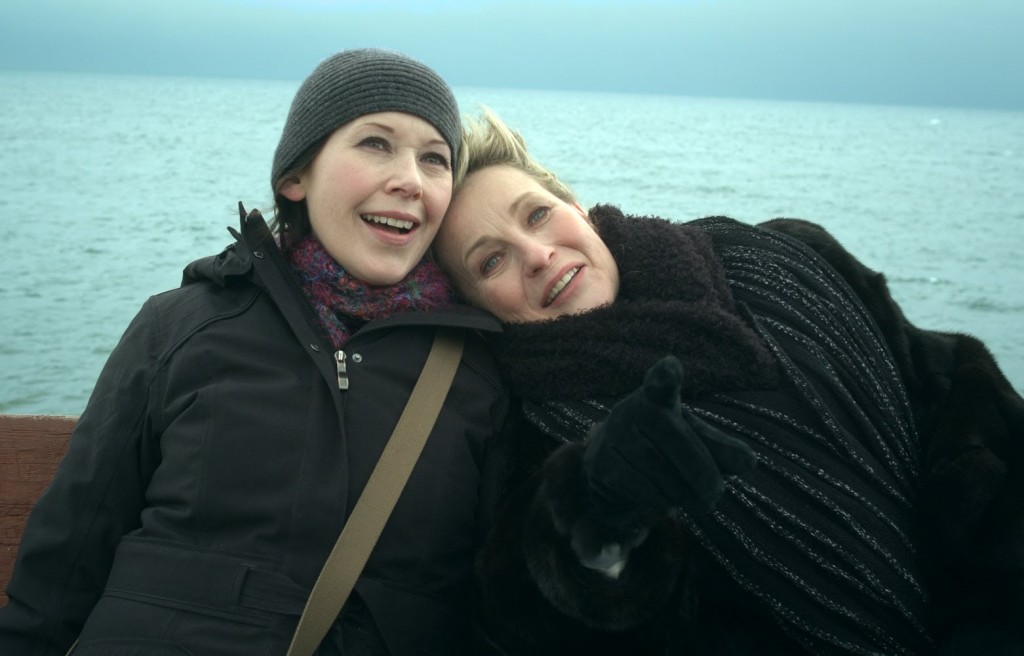 The May/December romance at the heart of Tru Love is but one of the many complex relationships in this surprisingly layered film. Winner of nearly a dozen awards across the U.S., Canada, Ireland, and India, Tru Love might just make you want to believe in soul mates. Or fall asleep. Depends on your style.
---
As of March 2017,  Stud Life is no longer available on Netflix, but it is available for streaming on Amazon and Wolfe Video.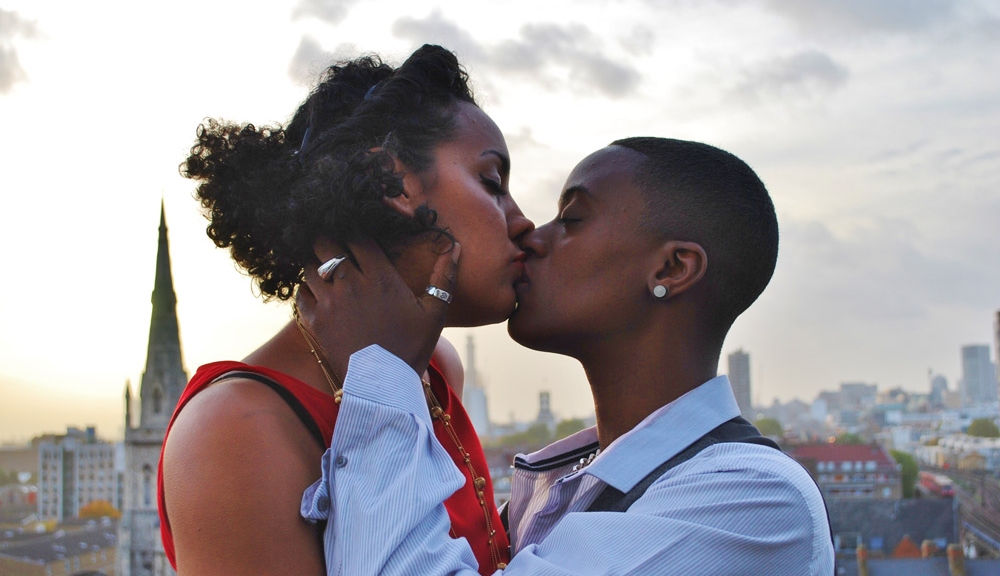 Not even an obviously teensy budget can break this gorgeously acted film about a stud finding love, grappling with shifting friendships, and figuring out what it means when the rules you set for yourself are the very things that stop you from getting what you want most.
---
"[Ricky is] perhaps one of the most nuanced, least stereotypical trans characters that has ever been portrayed in film." – Mari Brighe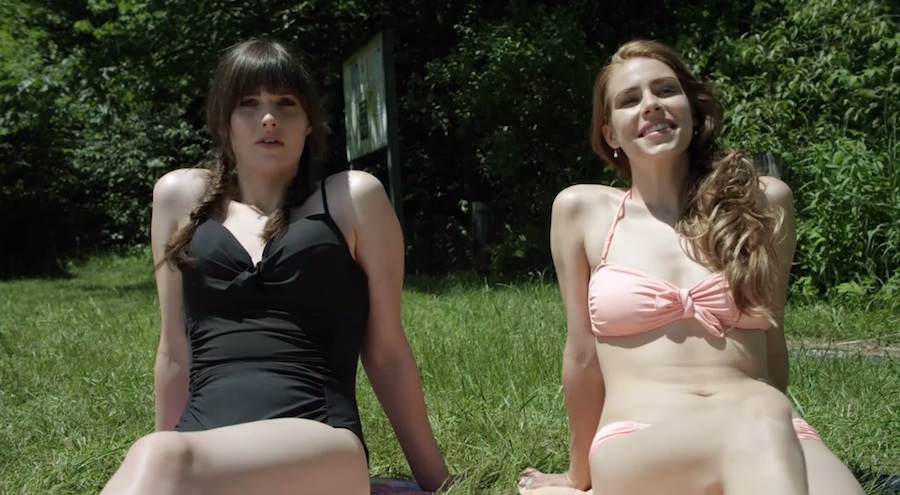 Mari found "Boy Meets Girl" imperfect, but also groundbreaking and heartwarming: "Ricky is sweet and smart and quirky and cute, and I dare you all not to have a crush on her by the end of the film. She's also a whole person, with feelings and dreams and heartbreaks and desires all her own that don't necessarily have anything to do with being trans. While she is feminine, she's far the hyper-femme stereotypes, with a definite tomboy spirit.
---
Camp Takota
As of March 2017,  Camp Takota is no longer available on Netflix, but it is available for streaming on Amazon.
"Real talk, this movie is really good and funny in ways that I wasn't expecting." – Grace Ellis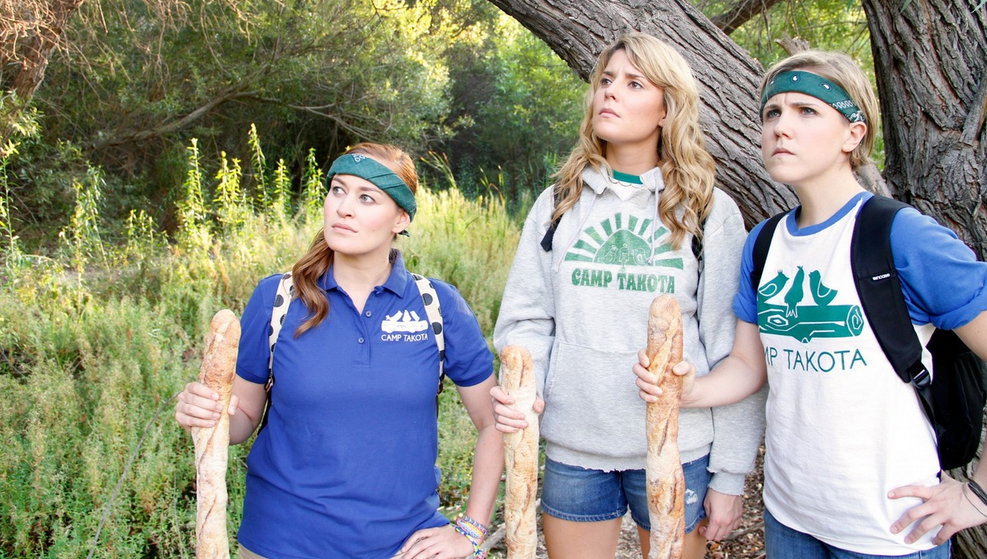 My Drunk Kitchen's Hannah Hart plays a lesbian counselor at Camp Takota. Together with her best friend Maxine and her estranged friend Elise, they want to save the camp from impending foreclosure and chase their dreams in new directions. It's a cute film aimed at teenagers with a refreshingly non-chalant (but relatively incidental) inclusion of a queer character. If this was a list of cool movies for teenage girls, it'd be in the "Best" part of this list, cause it definitely is that, but the lesbian-related content is too light to really endorse it as a bona fide lesbian film.
---
A Perfect Ending
"This movie has everything: ambiguously-ethnic call girl, bored WASP-y housewife straight out of a Lifetime movie, a madame with a Barbie fixation, and every possible film transition known to cinema. But lesbihonest, folks: you're not here for the narrative. It's a cheeseball fest that you and your girl can quote for years to come." – Kate Severance
Nicole Conn is a prolific lesbian filmmaker and, to be honest, usually her name on a title is a pretty good indication that we're not watching an objectively good movie. Yet she has many fans, so, here's this one. If Pretty Woman had a baby gay baby with Nicholas Sparks, the result would be A Perfect Ending, a drama about a call girl with a heart of gold and an artist's temperament who falls in love with a "straight" WASPy housewife who is dying of cancer. The ending may be perfect, but it's sad as heck.
---
On the downside, it's often slow small awfulness like a bad '90s movie. On the upside, Dianna Agron takes her shirt off and makes out with Paz De La Huerta? You know the score: sad girl in small town with dull boyfriend enchanted by wild child ripping through town who has vague problems of her own, drugs and strippers are eventually involved.
---
As of March 2017,  Of Girls and Horses is no longer available on Netflix, but it is available for streaming on Amazon and Wolfe Video.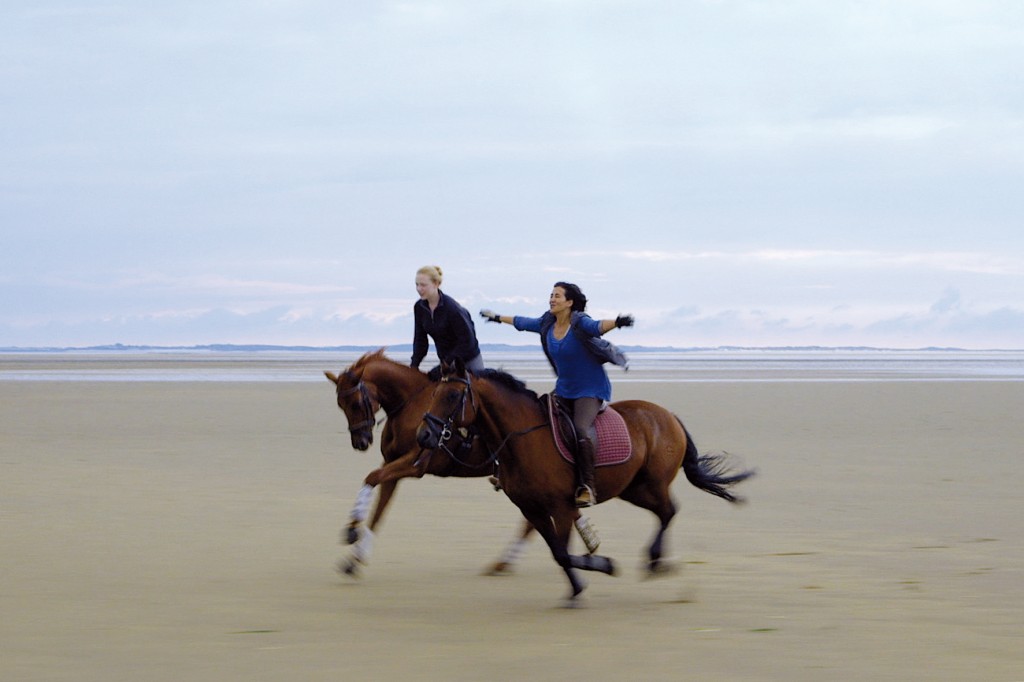 This is sort of predictable and ho-hum, but not entirely unpleasant — the story of a troubled teen who deals with her demons by learning to ride a horse… and another horse-rider!
---
#bisexual #lesbian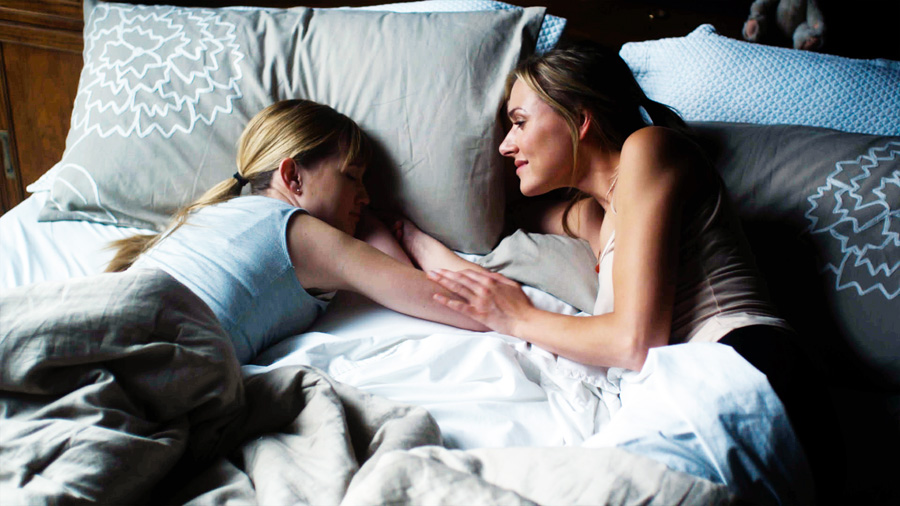 It's possible this entire movie was shot in somebody's condo? It's the story of an ex-child actor who heads off to college (which kinda looks like a condo) and falls for "an engaging female professor who has a reputation for breaking the hearts of other women."
---
Lesbian Movies, Bisexual Movies and Queer Movies on Netflix That Are Honestly Not Very Good
Descriptions are either directly from their Netflix page or from an Autostraddle review. Autostraddle reviews are cited.
Contracted: "…fairly hardcore body horror that will either have you cheering for a return to "real horror" after a year of Insidious sequels and Paranormal Activity wannabes, or turning away from the screen until you turn it off." – Kate Severance
Room in Rome: "This is like the weirdest movie I've ever seen. I don't even know where to begin. It's not even exciting-weird, it's like, occasionally-boring weird and sometimes uncomfortably emo." – Riese
Anatomy of a Love Seen: "While filming a lesbian love scene, two actresses fall for each other and start a relationship that brings them love in all its painful, messy glory."
Jenny's Wedding: "This was a nice effort — a little behind the times, ultimately, but still — that ended up falling a little flat due to, well… flatness: one-dimensional characters, no real exploration of the source of the parents' homophobia, a total lack of chemistry between the lead characters. " –Riese
Heterosexual Jill: "Jill will do anything to prove that she's no longer a lesbian, including forcing her ex-girlfriend to go on a date with her to show her disinterest."
The Final Girl: "In the shadowy back alleys of Paris, three women's lives intersect when Leena, an acquaintance of all three, inexplicably disappears."
Chasing Amy: This is objectively a good movie, but is SO shitty message-wise as it gave a whole generation of men the idea that lesbians might want to have sex with them.
All About E: "A successful DJ hits the road with some ill-gotten cash and ends up taking refuge with the girlfriend she thought she'd lost forever."
Floating!: "A bride-to-be ends up on a rafting trip with a surprise guest: the sperm donor she's planning to use. Back in Berlin, her fiancee is visited by an ex."