What are the best lesbian movies are on Netflix? What are the good best lesbian movies on Netflix? This is probably a question you have typed into a search box before. Perhaps you typed that into a search box really recently, like ten seconds ago, and that's why you're here, now, with all of us, wondering about the best streaming lesbian movies on Netflix, or the best lesbian bisexual queer and trans movies on Netflix. In this case we are using "lesbian" as an adjective referring to romance and other activities between two women.
Most recent update: 2/9/2023
---
The Best Bisexual, Queer, Trans & Lesbian Movies On Netflix
#19 on the Best Queer Movies Of All Time List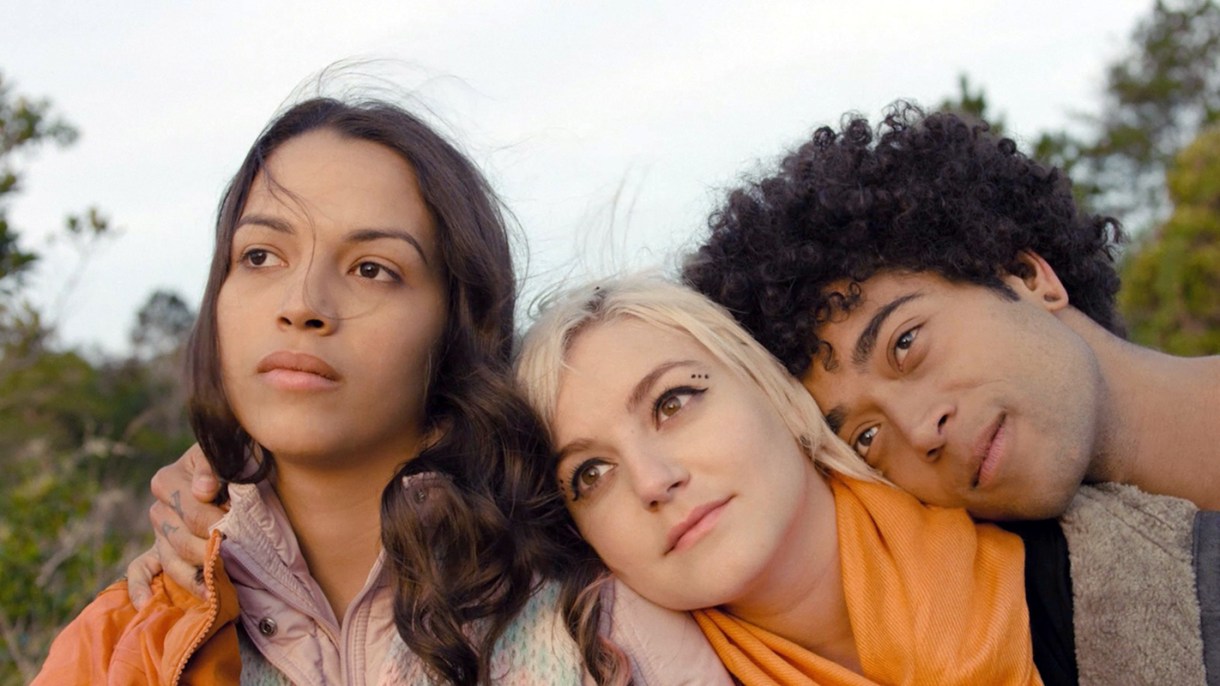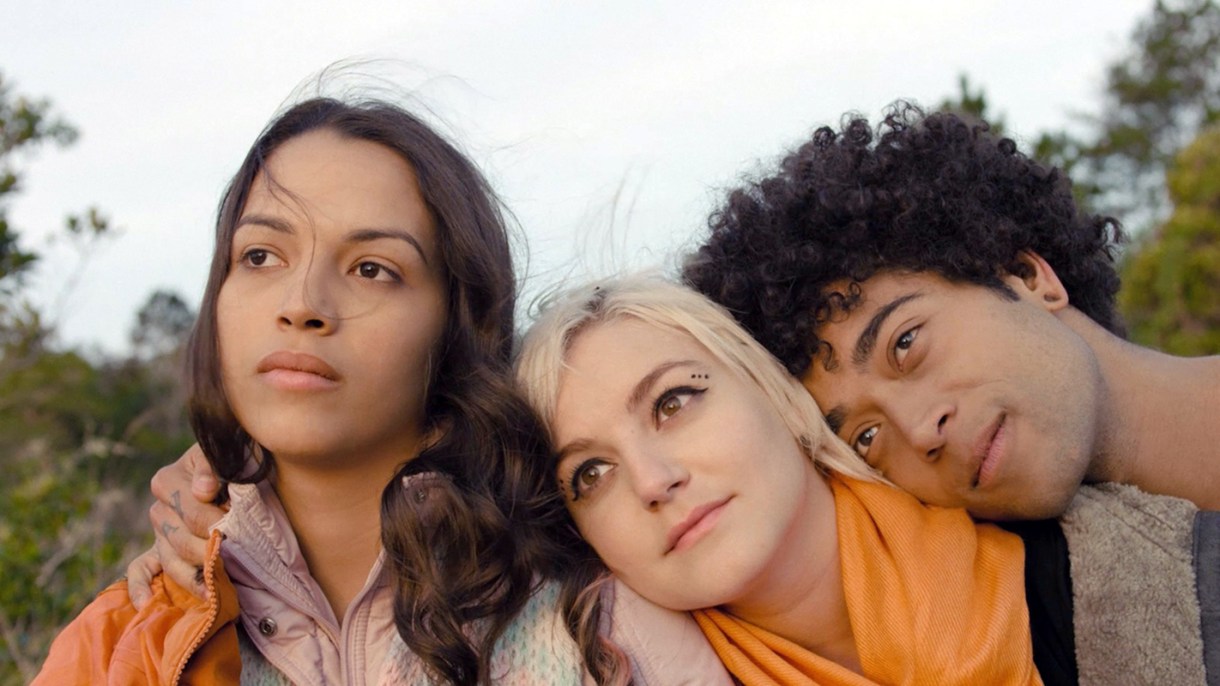 "I watched the first 75 minutes of Gil Baroni's new film Alice Júnior filled with giddy delight. I've seen a lot of movies with trans characters — a lot — and we simply do not get movies this joyful. This felt like trans Lady Bird by way of Scott Pilgrim vs. the World as it aesthetically mimics model/YouTuber Alice's social media adolescence. There's an energy from beginning to end — a playfulness — that felt fresh, and thoughtful, and so fucking fun." – Drew Gregory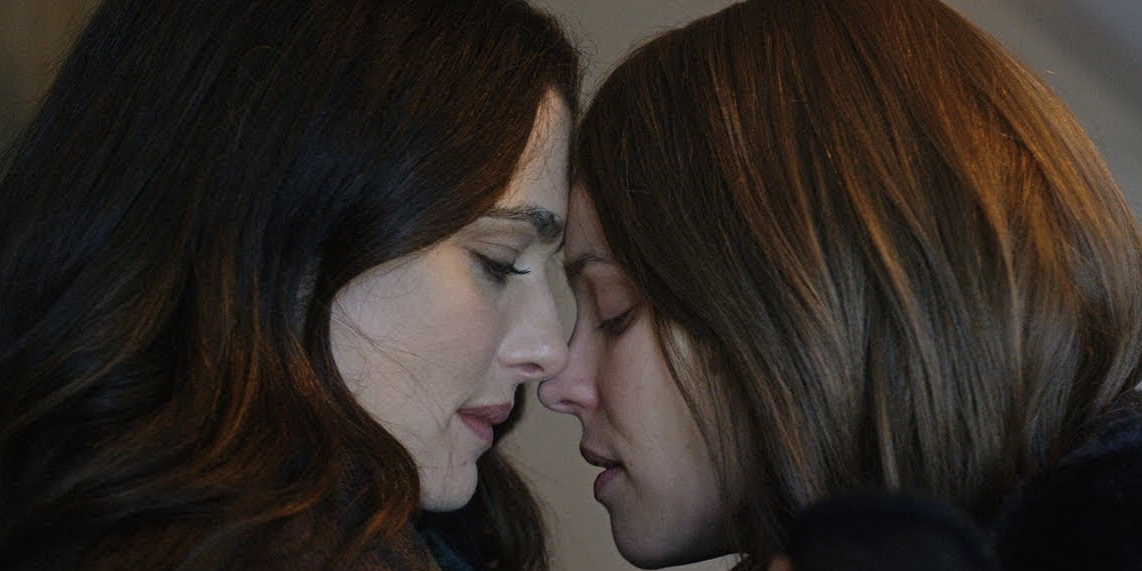 It's the lesbian spit movie! Ronit returns to her Orthodox Jewish community following the death of her rabbi father, thus stirring a reunion with Esti (Rachel McAdams), who never left and is married to Ronit's cousin David, as her family expected. "Disobedience brims with irrepressible, sweaty-palmed longing and anticipation," writes Kayla in her review.
This coming-of-age comedy set in L.A. that follows three nerdy best friends who get caught up in some drug-deal-induced hijinks after hitting up an underground party "works as a comedy, a coming-of-age story, and an action movie," according to Drew. While lesbian content isn't central to the film, Kiersey Clemons gives a heartwarming performs as Diggy, the masc lesbian of the trio whose "outfits and energy feel authentically queer in a way often absent from mainstream media about teenagers."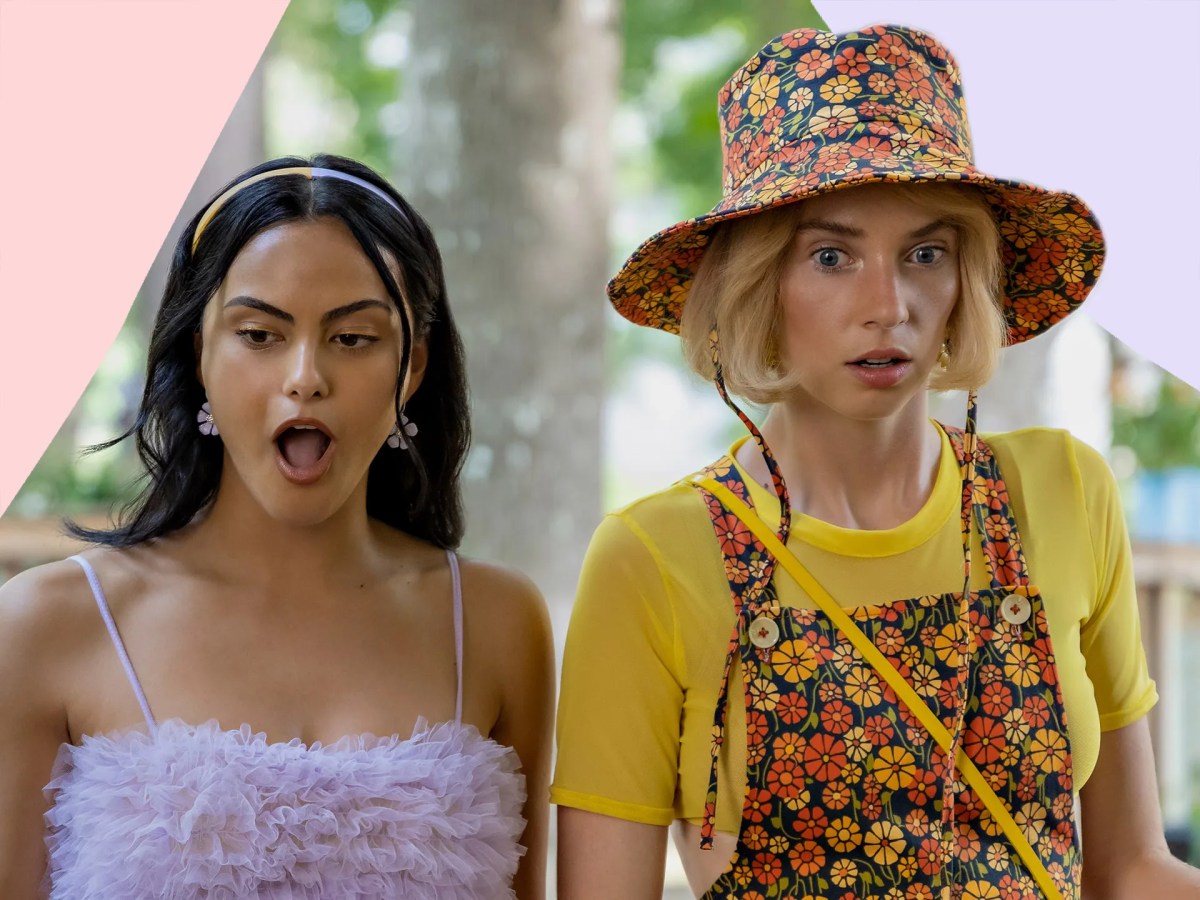 This delightfully dark homage to '90s teen flicks is a colorful, slick comedy starring Camilla Mendes as mean girl Drea who, after seeing her video sexts leaked by her boyfriend, teams up on an intricate revenge plot with Eleanor (Maya Hawke), a lesbian transfer student dead-set on punishing the girl who bullied her at summer camp as a pre-teen.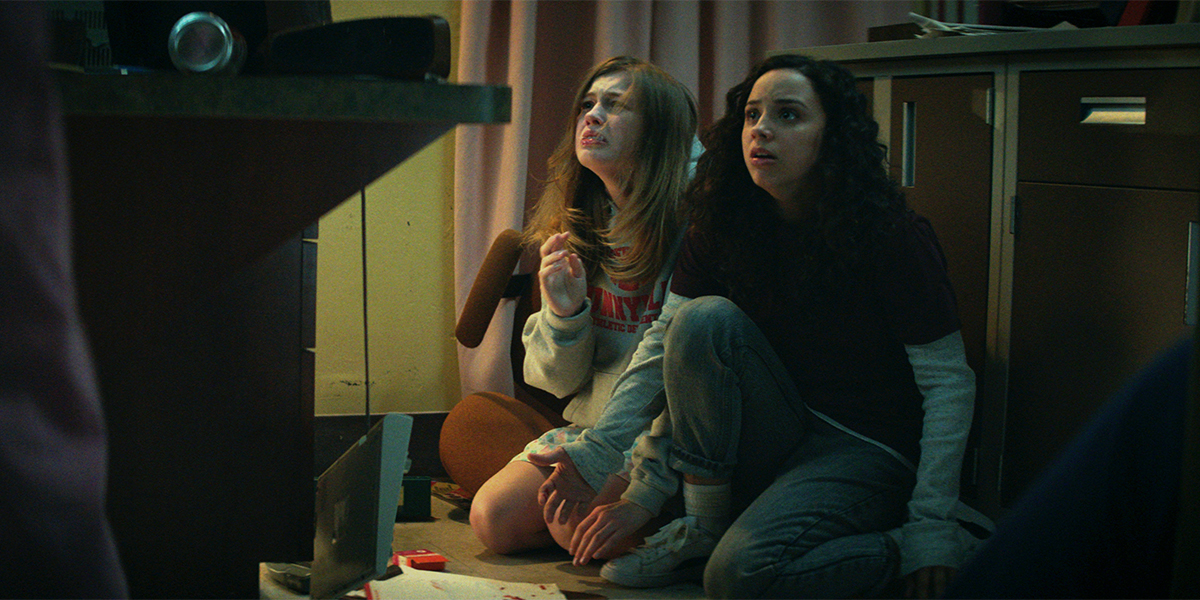 "What makes The Fear Street Trilogy go from a solid good time to a grand cinematic event is its understanding that intelligence and fun are not antithetical," writes Drew in the Lesbian Movie Encyclopedia. "Like The Slumber Party Massacre Trilogy, Fear Street doesn't make us choose between campy horror and an engagement with reality. It's proof that "good politics" are also good storytelling." The first installment of this series based on the Christopher Pike movies does the unthinkable: it lets its queer heroines live.
#17 on the Best Queer Movies Of All Time List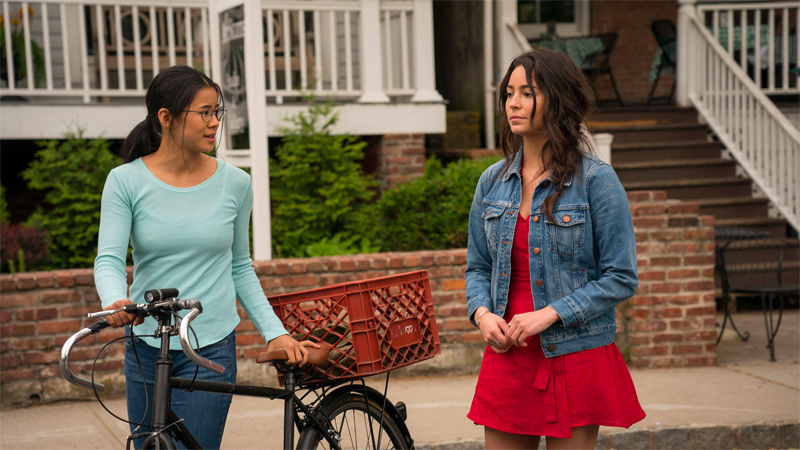 Alice Wu's lesbian take on Cyrano de Bergerac follows Ellie Chu (Leah Lewis), a shy, Chinese-American 17-year-old who splits her days taking care of her grieving father and writing essays for her peers for extra money. She forms an unexpected bond with the crush of a sweet football player who hires her to write her love letters. "It may not be a "love story" in the traditional sense, but it is about love," wrote Malinda Lo in her review. "It's about young people discovering what it is, what it isn't, and what it could be. It's about searching for your other half and finding that the other half might be within you. And yes, it's about a queer Asian American girl — still a revolutionary subject for a mainstream film."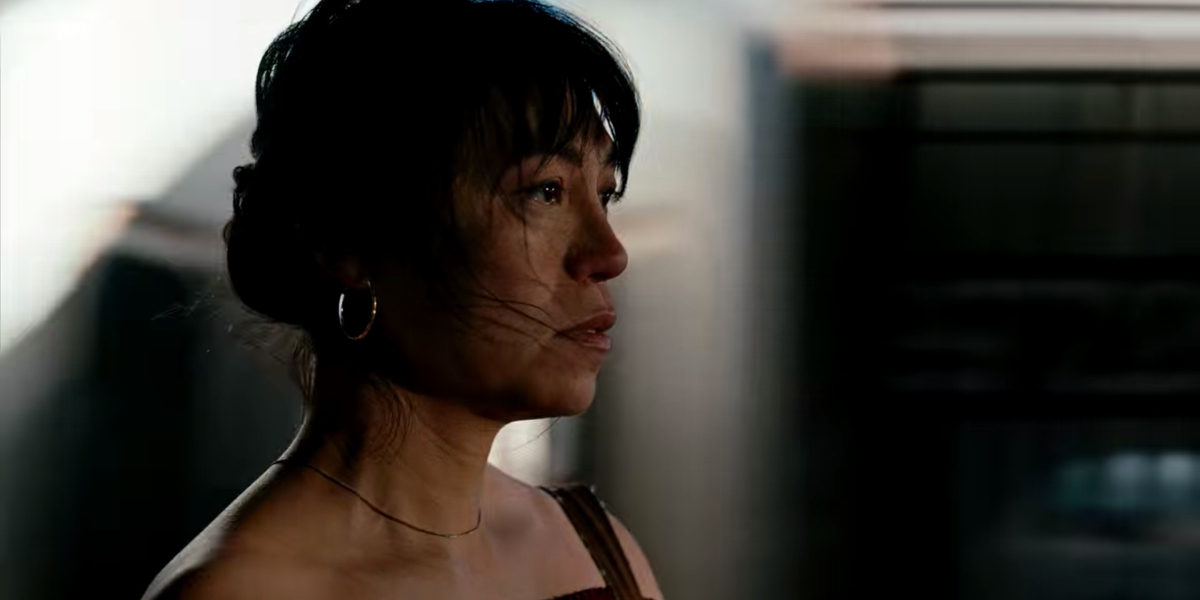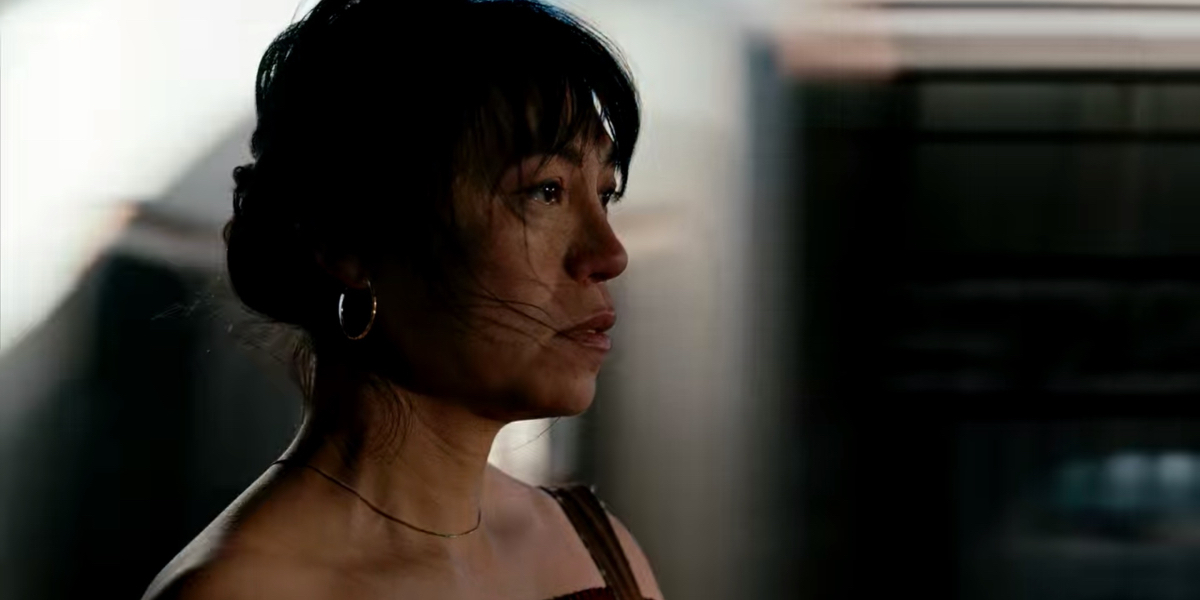 "I'm excited about this film, because it's the rare feature written by, directed by, and starring a trans woman. But I'm also excited about it because it's an undeniably accomplished work of cinema. Not only is this film more than its labels because Sandoval sees her character's humanity — it's more than its labels because Sandoval is so good in all her roles. This is a patient and artful film, nuanced in its writing and direction, and filled with stellar performances." – Drew Gregory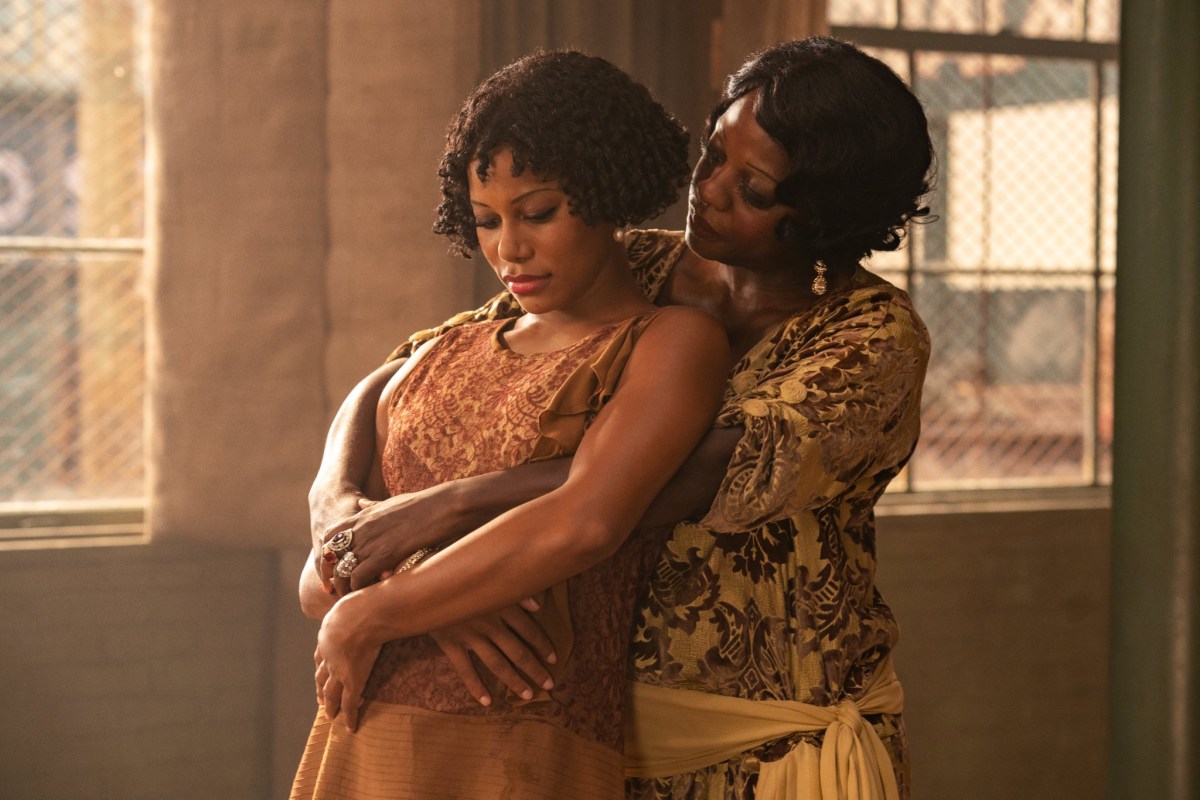 Based on August Wilson's Tony-award winning play, Ma Rainey's Black Bottom sees Viola Davis as the titular character, a Black queer blues singer and one of the most successful Black women of the era. In her hands, Carmen writes, the triumphant and emotional film "becomes a complex portrait of a queer Black woman hurricane whose footprints loom over the last 100 years."
In this Brazillian family drama from writer/director Gabriel Martins, Eunice (Camilla Souza) — a college student ready to leave home and even more ready to explore her sexuality — is one of four protagonists. Writing about Eunice's relationship with her girlfriend Jo in her rave review of the film, Drew wrote "their hotter than cute meet cute at a club, their dinner with Jo's wealthy family, the way they love each other in the sort of impassioned yet insufficient way college students love. It all just feels so real. "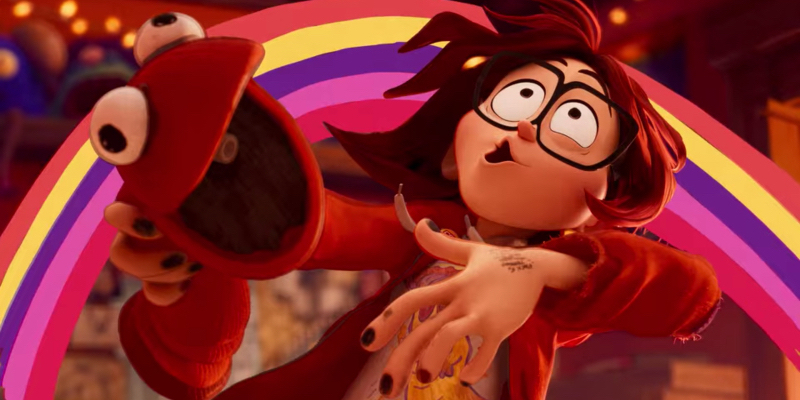 "The Mitchells is a genuinely hilarious animated film, full of cutting cultural jokes, visual gags, smash cuts, bonkers animation, and frolicking dialogue," writes Heather of this delightful story about a family driving cross-country to drop off their daughter, Katie Mitchell (Abbi Jacobson) for film school. Although Katie's queerness isn't the focus of the film, it's an essential element of her very relatable character.
"Passing has me in such a chokehold, I still don't know where to start. There's the craft of the storytelling, the questions it presents about understanding race — for once! — from a Black gaze. It's singular in its grab and should be on the short list for any awards season conversation. But more than anything, I can't stop thinking about the way that Tessa Thompson looks at Ruth Negga." – Carmen Phillips
Netflix original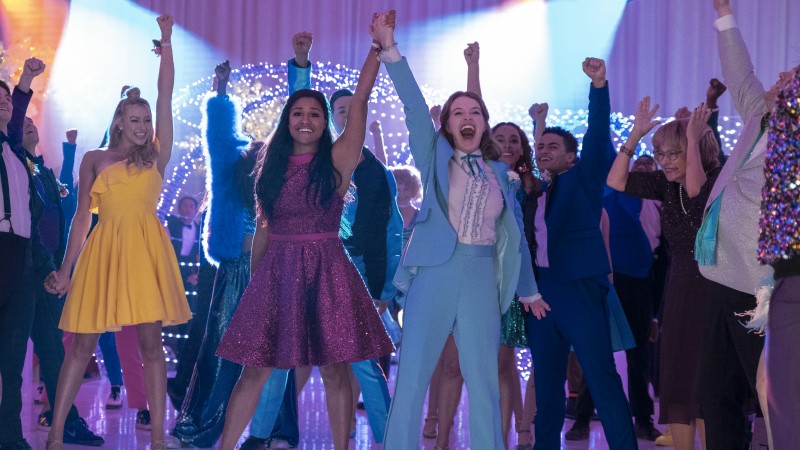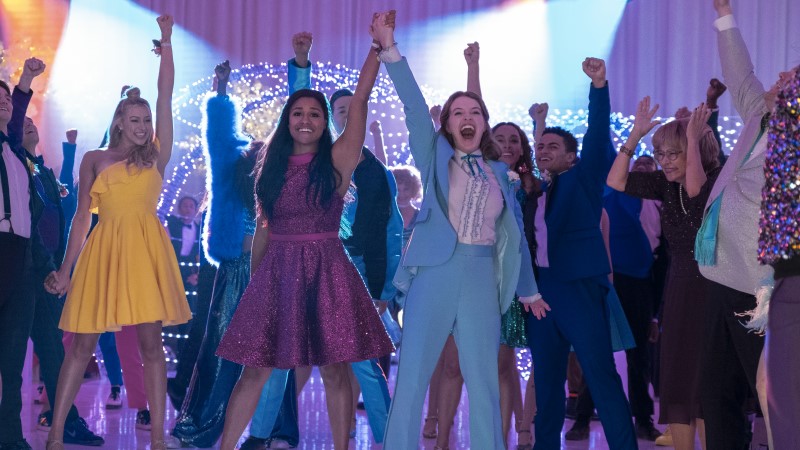 This Netflix adaptation of the hit Broadway musical, produced by Ryan Murphy, follows a handful of out-of-work Broadway actors as they insert themselves into a small Indiana town to advocate for a teen to attend the prom with her girlfriend. It left Valerie with "a happy, joy-filled, unruly heart." It wasn't a critical favorite, but we as a community had a very nice time!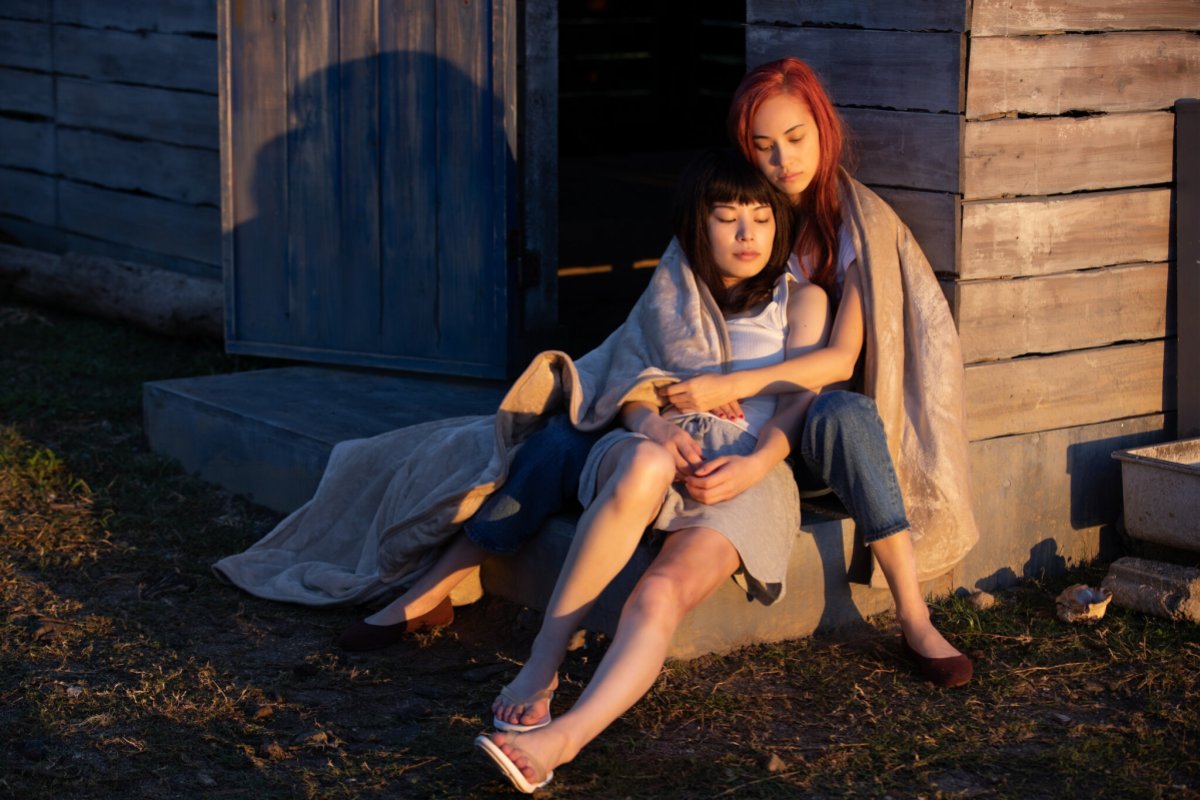 "This is easily my favorite two and a half hour lesbian murder drama about bourgeoisie class betrayal with a Norah Jones needle drop. Based on the popular manga Gunjō, Ryūichi Hiroki has made the bonkers, gratuitous lesbian movie I'd hoped Benedetta would be. " – Drew Gregory
---
All The Other Bisexual, Queer, Lesbian and Trans Movies On Netflix
This Brazilian film is a narrative that traces the actual real-life beginning of the musical duo Anavitória, described as the story of two young musicians who develop an instant friendship after a chance encounter and decide to purse music while finding themselves. For Ana, this involves having lots of big feelings about romantic love for the women she's into.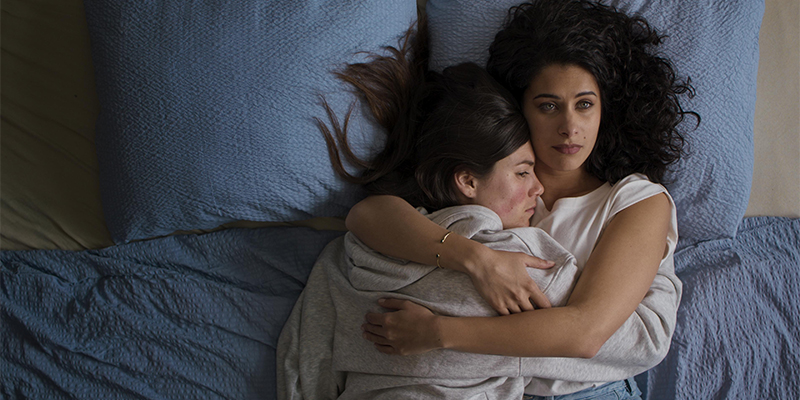 The 90-minute dramedy follows the titular Anne as all the happy endings from her beloved crowd-funded two-season Dutch webseries Anne+ come unraveled. The film "simply does not care that straight people exist, as characters or as audience members," writes Heather Hogan in her review, praising its "low-stake storytelling" and "queer-acted and queer-directed sex scenes."
Beauty (2022)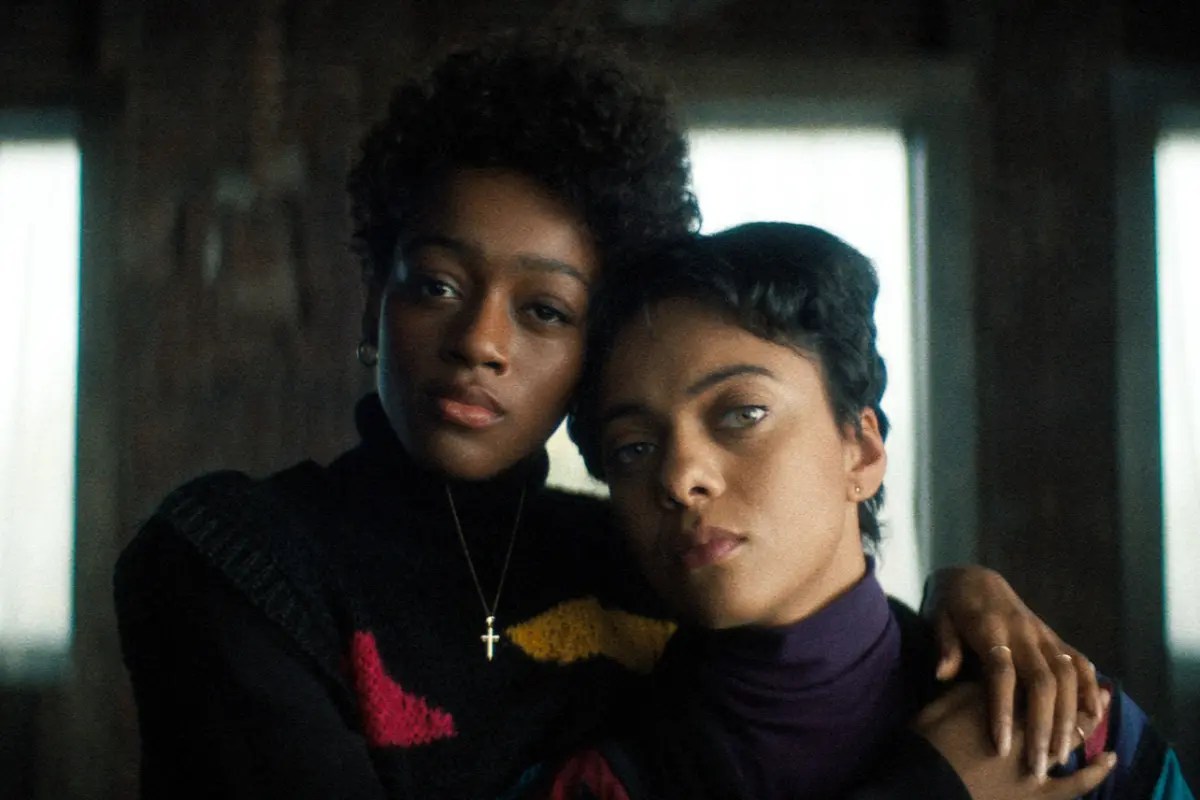 Netflix barely promoted the existence of this film, probably because it's not very good! Described as the story of "a young singer on the brink of a promising career who finds herself torn between a domineering family, industry pressures and her love for her girlfriend," it is very clearly intended to be about Whitney Houston. Niecy Nash plays her mother.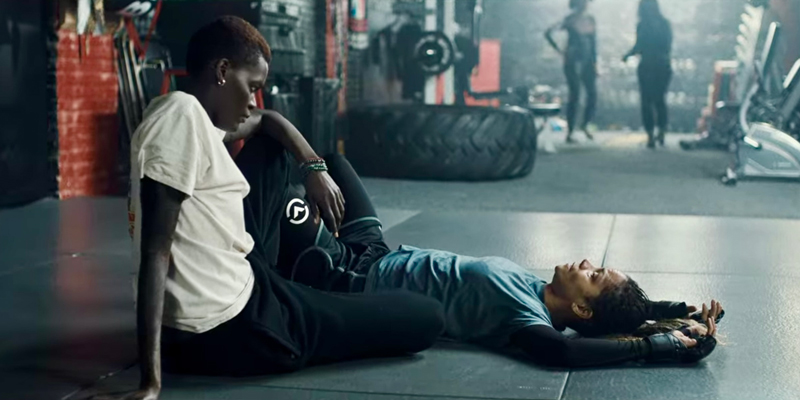 "If you're anything like me and your main reasons for seeing Bruised were to see Halle Berry fight and make out with girls, you won't be disappointed," wrote Carmen in her review of this film in which Berry plays an MMA fighter grabbing one last shot at redemption when the son she left behind returns to her life. "But you might walk away wishing it had stuck to just those two things."
A doctor played by Julianne Moore hires an escort named Chloe (Amanda Seyfried) to test whether or not her husband is cheating on her, but then finds herself drawn into a dangerous little attraction with Chloe.
This bipoic stars Keira Knightley as Sidonie-Gabrielle Colette. "Certainly there's a hint of salaciousness in the depiction of Colette's early forays into lady-love," writes Heather, "but the film treats her relationship with Missy with the utmost respect and tenderness."
"If Netflix had wanted my attention on Deadly Illusions any earlier than when I got very sad around noon on Thursday, what they should've told me is that the lines between STRAIGHT and GAY will start to blur. Because my friends, they do. This is like, high camp, but also a gay movie for straight people? This is heterosexual camp. This is fan fiction but about two characters we've never heard of except one of them is Charlotte from Sex and the City." – Riese Bernard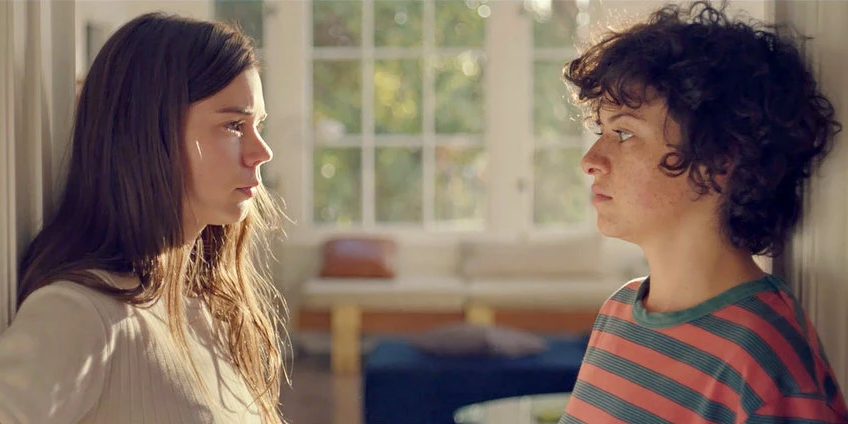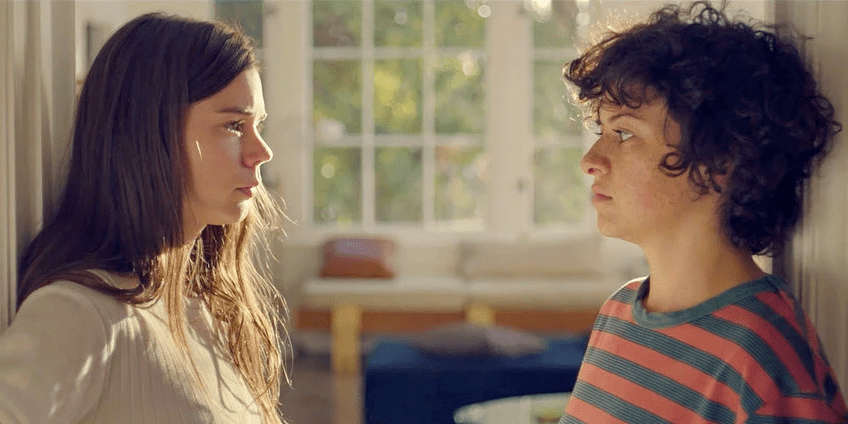 "Duck Butter was a lot like a Naima and Sergio's failed experiment: the sex was good but the delirious lesbian mumblecore didn't leave a lasting impression." – Heather Hogan
"Not the art film its showy Black & White cinematography and more creative flourishes seem to be aspiring for, but nevertheless an enjoyable period romance. Based on the true story of Spain's first same-sex marriage, Isabel Coixet replaces an average looking queer woman and her androgynous love with two beautiful high femmes. It's a bit silly and a bit long, but hey the sex scenes are great." – Drew Gregory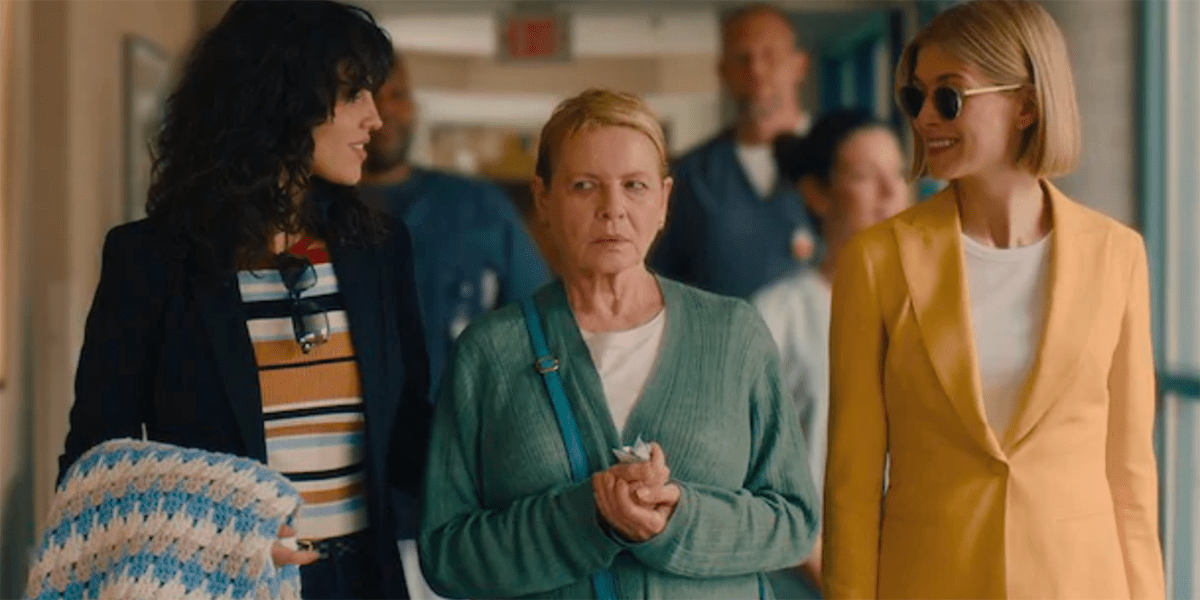 "If you don't like to watch movies about horrible people doing horrible things, you'll probably want to skip J Blakeson's I Care A Lot,"  recommends Kayla in her review. But, if you do like those movies, "then you might have fun with this cynical, clinical movie steeped in the horrors of capitalism and greed." I Care A Lot is wicked and callous, but vivid and sharp, with a heartless lesbian protagonist played by Rosamund Pike and her girlfriend/partner played by the VERY hot Eiza González.
"This recent Netflix horror movie would be offensive for a multitude of reasons if it wasn't so incoherent. Instead it's just an absolutely wild, incredibly shallow thrill ride with a queer woman romance(??) at its center." – Drew Gregory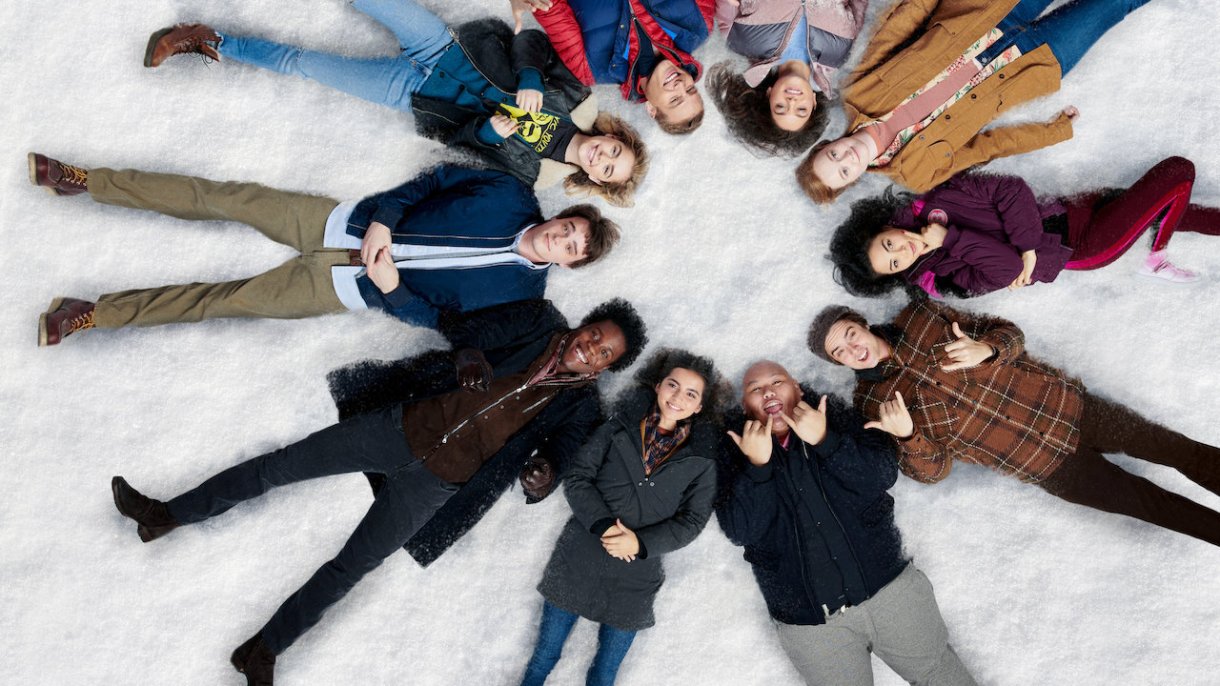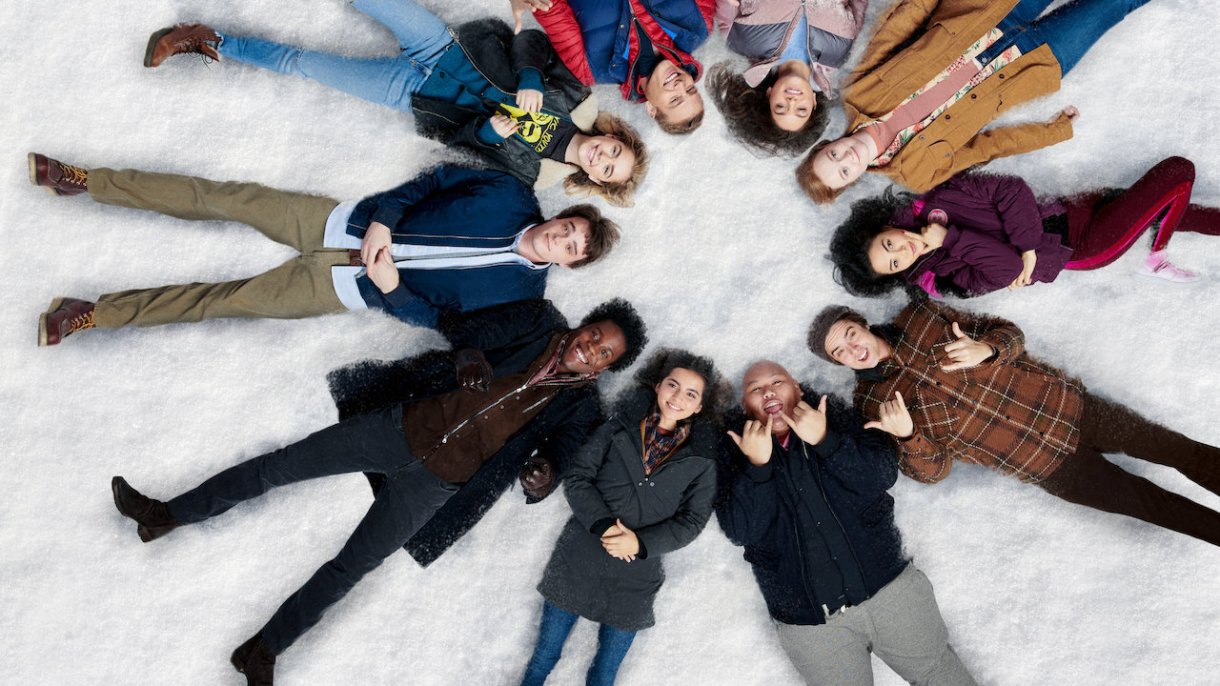 "The inclusion of a queer romance in a film like this is exciting enough on its own. But what makes it all the more exciting is both Hewson and Akana are queer in real life! Hewson is non-binary and gay and Akana is bisexual. They're both so good in their roles, bringing their charm and authenticity. " – Drew Gregory
Moxie (2021)
A 16-year-old is inspired by her Mom's Riot Grrrl and zine-making past to strike back against INJUSTICE, misogyny and toxicity at her high school. Josie Totah plays a trans girl frustrated that her classmates and teachers won't use her name. There is a subtle lesbian storyline that emerges quietly without much fanfare, which is fine — what's less fine is that this film is centered on a white cis straight protagonist who is surrounded by women of color with far more interesting stories to tell.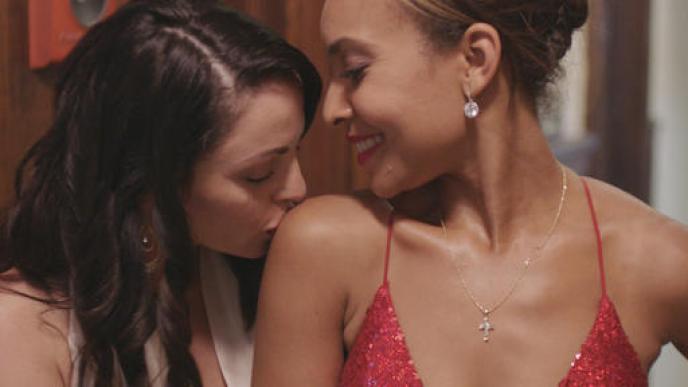 This is not a cinematic masterpiece, but it is a solidly medium Christmas rom-com, of which we have very few with queer characters! Jennifer, feeling iffy about her upcoming marriage to a very rich young man, collides with a Guardian Angel who enables her to see what her life may have been like in an alternate universe — in which she married her best friend, Gabrielle. "I really wanted A New York Christmas Wedding to be better than what it is," wrote Carmen in her review. "But ultimately, Christmas movies like this aren't about being good — this is a genre that's defined by cheese. It's about that gooey warm feeling, deep in the pit of your stomach."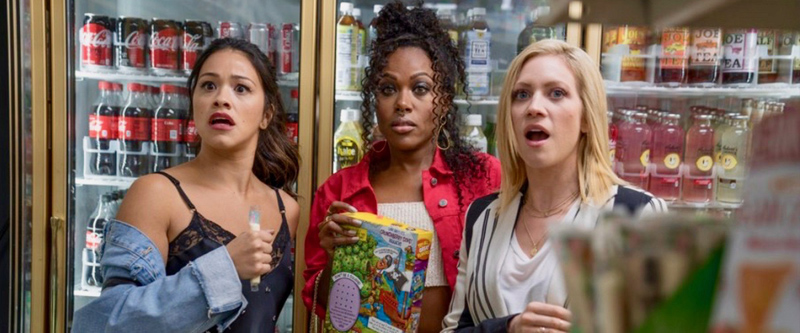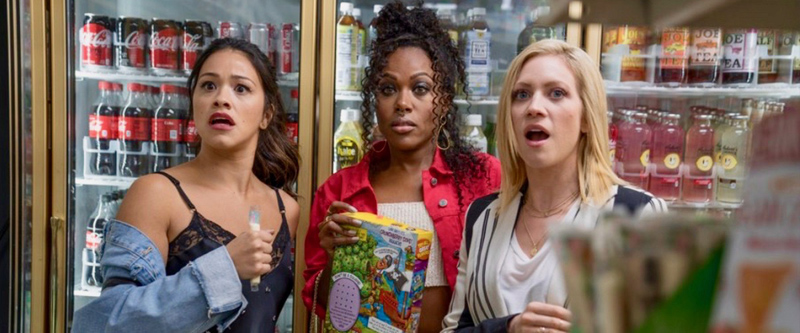 "At its core, Someone Great is a comedy about getting high and drunk with your girls and listening to some great pop music and growing up a little in the process." – Carmen Phillips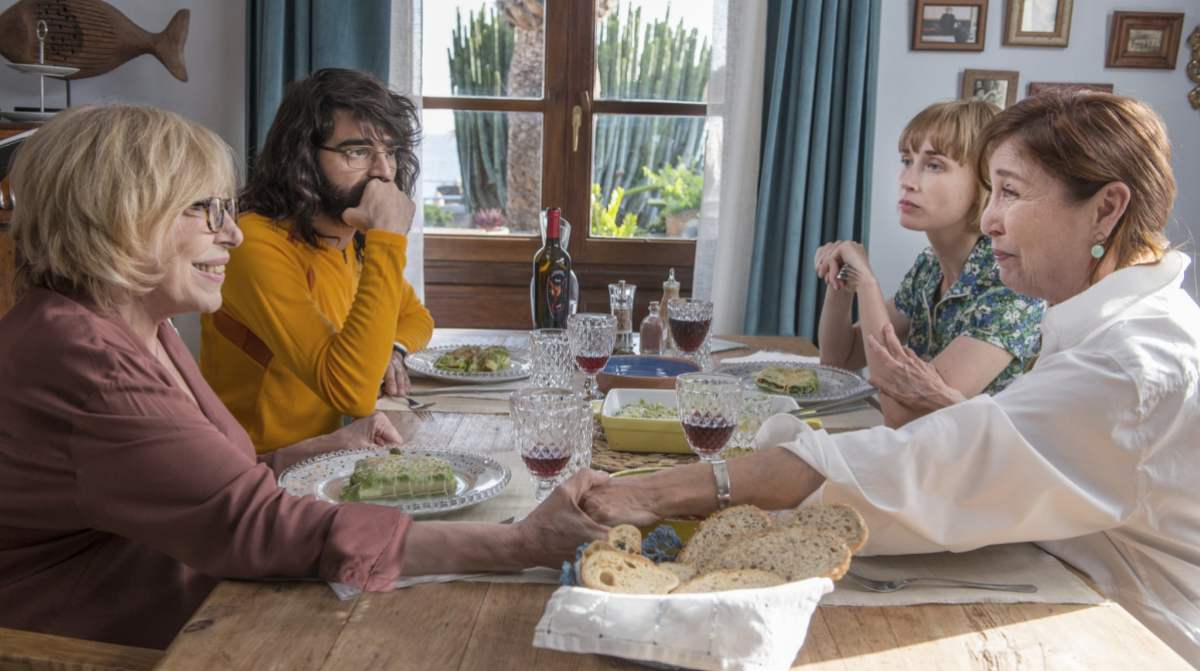 This Spanish comedy follows a young Spanish lawyer whose plans to marry some rich Scottish dude from a conservative family are put into jeopardy when her 70-year-old grandmother, Sofia, comes out and announces her intention to marry her best friend. Good for them!
Although this French film got bad reviews, Sally informed us that she in fact has seen it and furthermore; liked it. I trust Sally so here we are. The plot is described as "Just as Simone works up the courage to tell her conservative Jewish family she's a lesbian, she finds herself attracted to a man."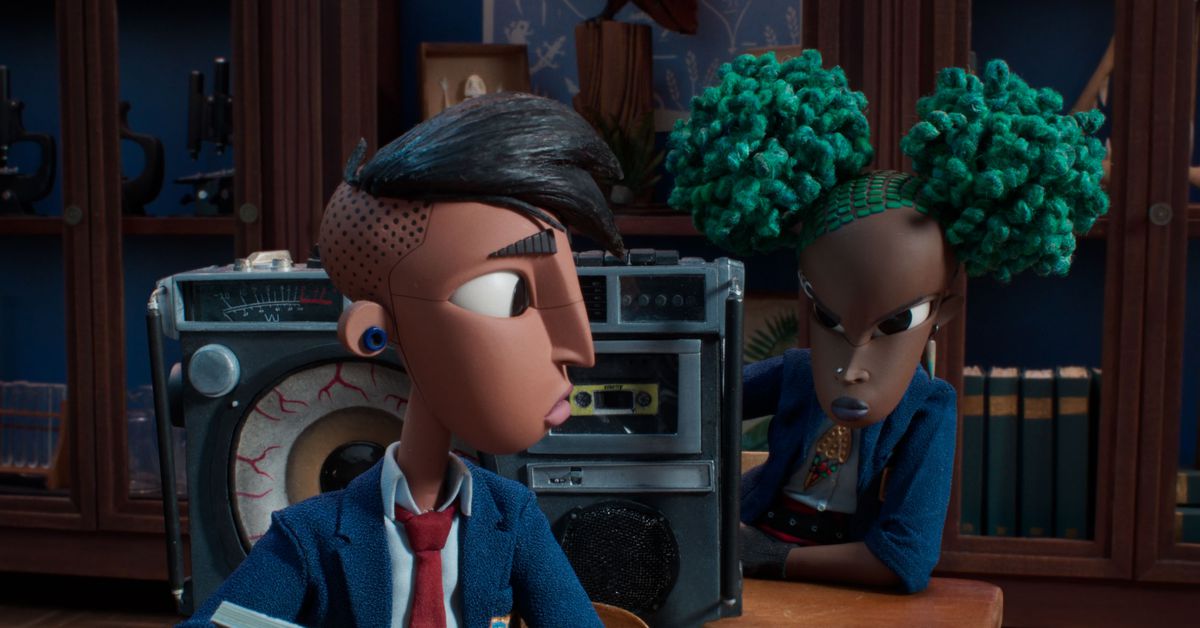 "This is an animated kids movie about how private prisons are way more evil than literal demons. How could I not love it??," wrote Drew of this stop-motion adventure. "Not only does this give us a goth Black girl lead — it also has a Latino trans boy at her side. This isn't just inclusive children's entertainment — it's inclusive children's entertainment that actually engages with the realities of the people it represents."
The Valley of a Thousand Hills (2022)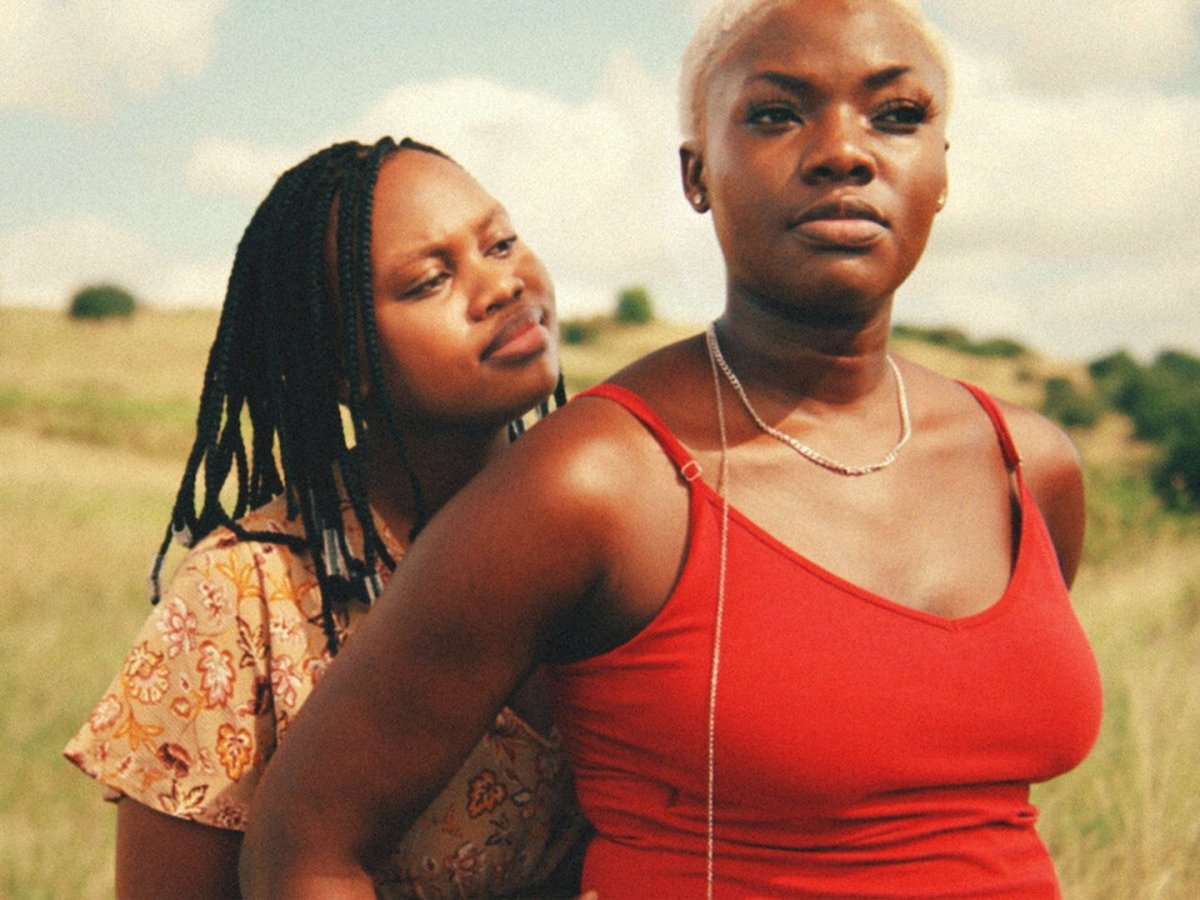 This South African drama tells the story of a woman in a conservative village community who must choose between the husband her father chose for her or her secret true love, a woman.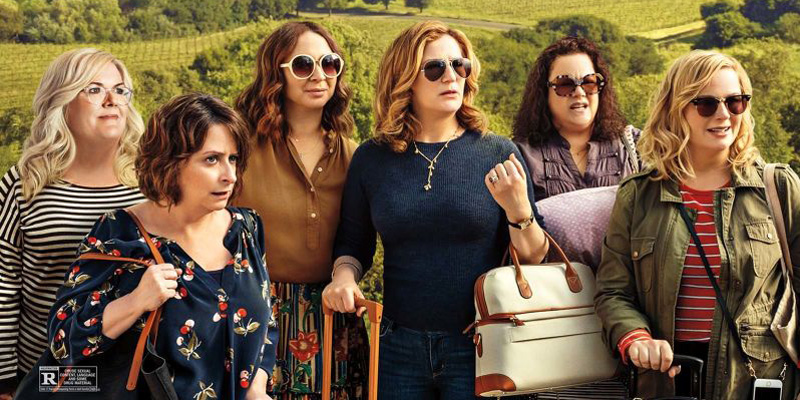 Paula Pell plays "a lesbian antique shop owner from Portland with a new set of knees and thirst for love" in this film Heather described as " improv funny and physical comedy funny and sight gag funny and punny funny — and  a story about how sometimes our little personality quirks can only be distilled into their truest form and made manifest as our lurking anxieties and insecurities and maladaptive coping mechanisms when we're in the company of the women who love us best and most." Also, Cherry Jones is in it!
---