I saw Dostana for the first time when I was a child. My mother rented the DVD and the family gathered to watch as Abhishek Bachchan and John Abraham pretended to be a gay couple while secretly pining over Priyanka Chopra. It was a milestone for Indian cinema — one of the first mainstream acknowledgments of homosexuality in Bollywood. At the time, I was only interested in the songs which I had been hearing for weeks at school. There wasn't a kid in my grade who didn't know the lyrics to Desi Girl. To this day, I stand by my belief that Dostana has one of the greatest soundtracks of any Bollywood movie ever made.
I saw Dostana for the second time when I was a teenager. It was the only watchable thing on TV, so my mother put it on in the background while she worked and I ostensibly studied for exams. I wasn't really reading my textbooks because I couldn't tear my eyes away from the film. Dostana's portrayal of gayness is undeniably cruel. The pretend couple are stereotypically flamboyant and frivolous, while the actually gay characters are sex-crazed, lecherous predators.
I knew I should have been upset by the film, and yet… a part of me was fascinated by the fake boyfriends quipping and leering on the screen. I had never had a boyfriend myself. Whenever I was asked about crushes or dating, I claimed that I was above the pettiness of romance. I never mentioned the fact that I sometimes had dreams where I held a woman's hand. Even though I hadn't told anyone yet, I knew I was gay and I was quietly desperate to find some validation in the one gay Indian story I had on hand. Underneath all the offensive, vicious grime, I could almost see a different movie — a light-hearted, stylized, ridiculously dramatic movie that actually celebrated being gay and Indian. A movie that let me imagine what life could be like for a gay girl in India.
I don't live in India anymore, and in the years since my move, I've watched other films and television shows about queer South Asians. When I first heard about Badhaai Do, I was intrigued but not expecting much. Explicitly gay characters are still fairly new to mainstream Bollywood and they're often disrespected or sidelined in their own stories. I'd seen Ek Ladki Ko Dekha Toh Aisa Laga and Shubh Mangal Zyada Saavdhan, both mainstream Bollywood films with gay characters, and I wasn't particularly impressed by either. Still, the premise of Badhaai Do was interesting enough. The film stars Rajkummar Rao as Shardul, a closeted gay police officer, and Bhumi Pednekar as Sumi, a closeted lesbian physical education teacher, who decide to get married so that they can get their families off their backs. Shenanigans ensue, including hapless mother-in-laws, charming medical technicians, and an inevitable web of lies.
There really isn't anything too out-of-the-ordinary about the plot of Badhaai Do. The humor is typical Bollywood humor, the family drama is typical Bollywood drama, and the montages are typical Bollywood montages; but Badhaai Do is miles ahead of Ek Ladki and SMZS — and it is worlds away from Dostana. The moment I realized that I was watching something entirely new occurred in a scene where Sumi is working with her father at his copy shop. A female customer pops in to collect some papers and Sumi instinctively stares. While her father exchanges pleasantries, she surreptitiously checks out the customer, smiling to herself as she does. It's such a small moment—irrelevant to the larger story — but seeing it play out on screen was overwhelming. I was watching a Bollywood film where a woman expresses actual attraction towards another woman. It wasn't played as a joke, it wasn't fetishized, it was just a fact of life existing quietly and openly on screen.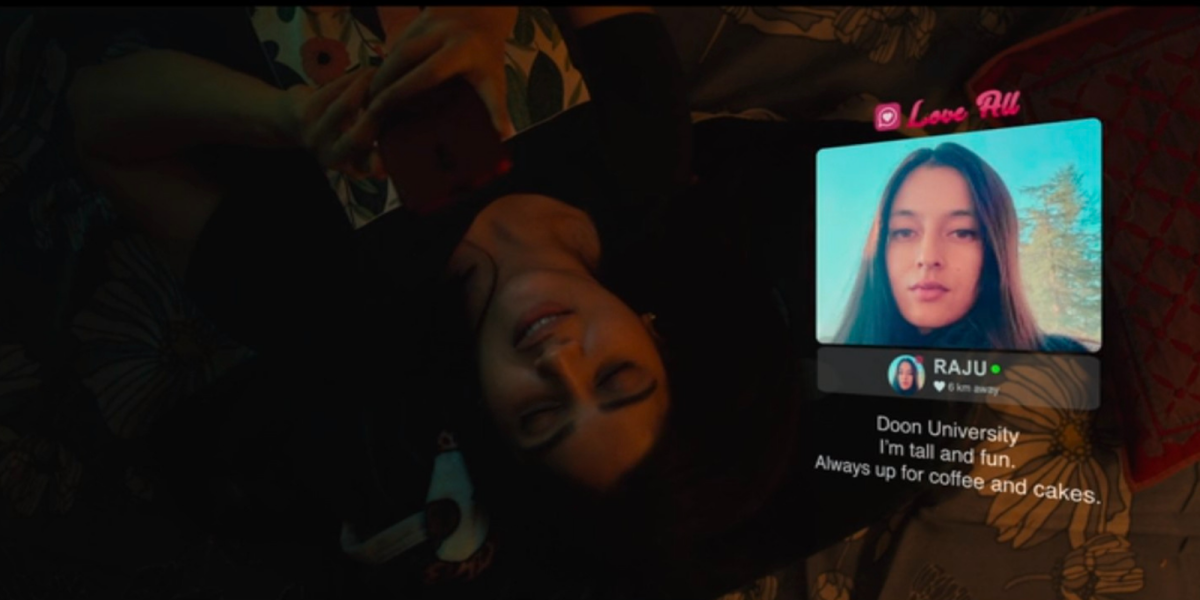 Later on Sumi meets and falls for Rimjhim, a lesbian medical technician who cheerfully reciprocates her interest. Their love story is adorable and silly and earnestly, achingly sweet. I was entranced by every look, touch, and laugh they shared, almost unable to believe that this was a real movie I got to watch. I grew up in a family and larger society that discouraged and sometimes actively denied the idea that a woman could be attracted to anyone, let alone other women. As a teenager, I would catch myself staring at a pretty girl and spiral into paranoia and confusion: Did anyone notice? Could they tell what I was thinking? Why couldn't I control myself? What was I doing? My own desires felt alien to me. I had no frame of reference to understand them, and films like Dostana did nothing to destigmatize my feelings.
If only I'd been able to watch Badhaai Do instead. Sumi and Rimjhim may be impossibly cute, but that doesn't mean they're innocent, pure-hearted girls sharing some innocent, pure-hearted love. They're actually attracted to each other. They fight and talk about life and go on dates and have sex. They're in a relationship, and that relationship includes sexuality. Their unrepentant desire dares to suggest that it's possible to have pleasure without shame. It goes against everything I was taught about what it means to be a woman in love and nothing could make me happier.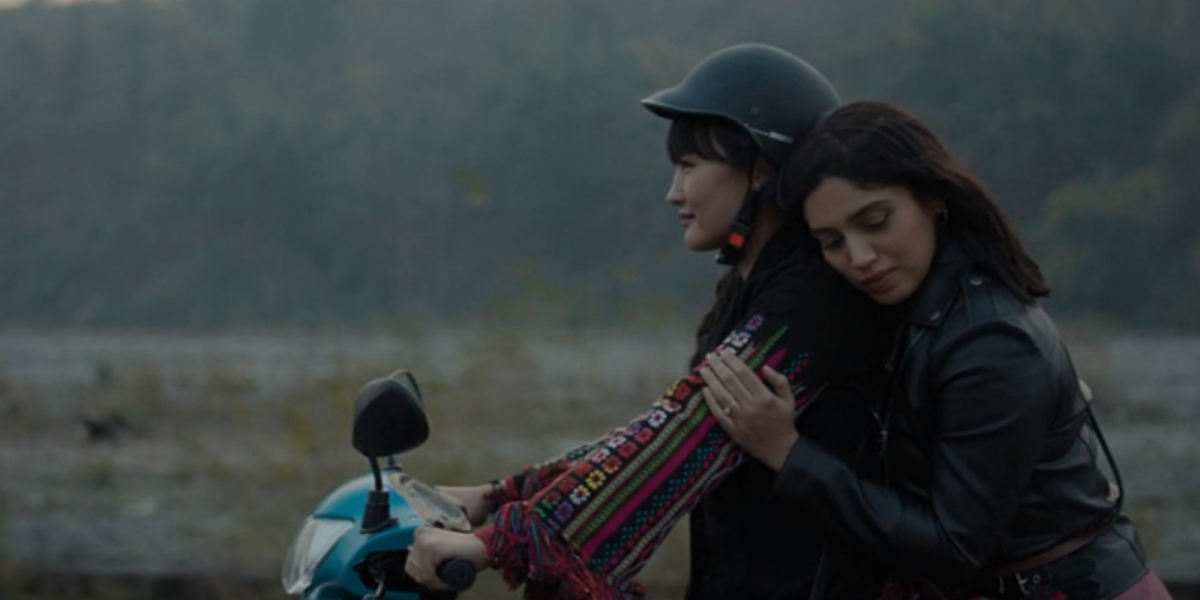 Badhaai Do isn't the first Bollywood movie with gay women. There's a lesbian romance in the 2019 film Ek Ladki Ko Dekha Toh Aisa Laga too, but it's not given a fraction of the attention and care that Sumi and Rimjhim get. Ek Ladki falls into a trap that I've noticed in a lot of movies about gay Indians, where the gay character's family is given more importance than the gay character themself. Badhaai Do has its own family subplot, but the meddling aunties and uncles exist only in relation to Sumi and Shardul. The film puts its gay characters — their opinions, their dreams, their love lives — first.
Badhaai Do isn't perfect — in particular I was a little put off by the decision to make Shardul a police officer. There's a lot to be said about how India's police force treats minorities, as other Indian movies and TV shows have shown. The film Aligarh thoughtfully fictionalizes the real-life arrest of a gay professor, and the excellent Made in Heaven depicts the brutality that the police exercise against gay men. Badhaai Do almost touches on some of these concerns. In one especially interesting scene, a drunk and miserable Shardul admits that he's more scared of the police than most criminals are. Considering that the law criminalizing homosexuality in India was only repealed in 2018, his fears are understandable. Yet Badhaai Do largely shies away from connecting Shardul's personal anxieties with the oppressive penal system he works within. Rajkummar Rao is as charming and funny as ever, but Shardul's arc suffers for refusing to fully reckon with the character's position as a police officer.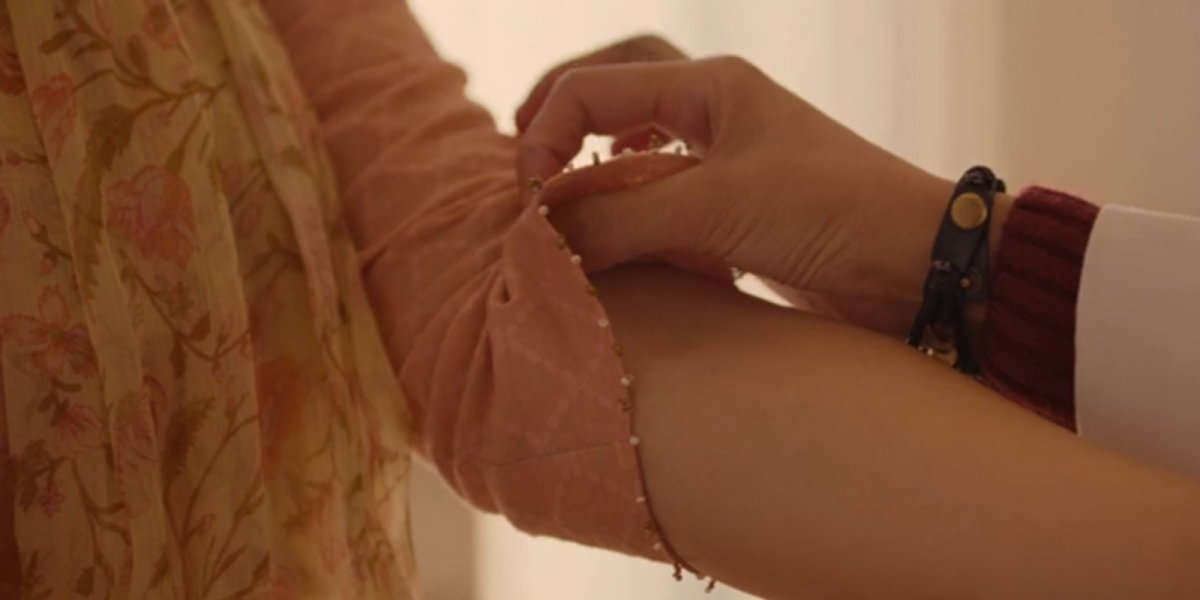 Despite its blind spots, Badhaai Do is the movie I always wished Bollywood would make, the sweet and silly story I was desperate to find beneath the cheerful cruelty of Dostana. The smallest moments in the film were electrifying — Sumi holding Rimjhim's hand at the doctor's office, Rimjhim putting her arm around Sumi's shoulders, Sumi blowing kisses up to Rimjhim on the balcony — I was watching two Indian women fall in love, and for 150 minutes the world felt open and full of possibility.
For better or worse, Bollywood movies were my first introduction to romance and comedy, and were some of the first stories to teach me about the trappings of adulthood. Badhaai Do lets me see myself in those stories—in their songs, their dramas, and even their happy endings. I wish my teen self could have watched this film… maybe then it wouldn't have been so hard for her to imagine that she could have a future.