Autostraddle film writer Drew Gregory appeared on Morning Edition to discuss Newfest's online festival.
---
GayTimes+ followers in the footsteps of two queer, feminist publications, Autostraddle and Bitch Media, that have built durable brands on subscription models that treat readers less like pageviews and clicks and more like a community. Autostraddle has catered to lesbian, bisexual, queer, trans, and non-binary people since 2009, and Bitch Media began as a ten-page feminist zine in 1996. Both have endured largely on the strength of their readership, with Autostraddle in particular building a loyal following that extends beyond paid subscription plans. That publication has brought in money through everything from merch to a queer adult camp, A-Camp, which has been offering a "soothing refuge from the heteropatriarchy" since 2012.
---
"It reminds me a lot of if A.O.L. chat rooms could come to life," said Shelli Nicole, a writer who has covered Lesbian TikTok for the queer women's websiteAutostraddle.
---
Carly and Riese's Live recording of "To L and back" with the cast of Generation Q is featured on KCRW.
---
Kristin Russo (author ofThis Is A Book For Parents of Gay Kidsand host of the wildly popular podcast, Buffering The Vampire Slayer) and Riese Bernard (CEO and EIC of the essential online home for queer women,Autostraddle) are the perfect pair to take you through every episode of the iconic lesbian series. Bernard is a bonifiedL Wordexpert and Russo has only seen the series once, which as Bernard puts it, "in lesbian years, that's like basically never having seen it at all".
---
Independently owned queer publications like the women's magazine Autostraddle face a similar challenge. They're not beholden to as much corporate or advertiser influence over the content they cover, but they also lack the stability, reach and high-profile attention corporate media can offer. As a result, they're often omitted from the "future of queer media" discourse."We're cut out of feminist and women's media conversations because we're gay. But we're cut out of gay conversations because we're women," says Autostraddle co-founder and CEO Riese Bernard.
---
On Slate's Outward podcast, Riese Bernard joins the hosts to discuss the origins of Autostraddle and how it has survived while so many other LGBTQ publications have not.
---
"Working 80-hour weeks for a community you love and call your own is one thing, but it's untenable to do so without any accompanying external recognition—or remuneration. At a time when mainstream publications with much larger budgets are laying off whole teams, being acquired, or folding entirely, each of these independent publications is succeeding in a variety of ways, and continue to grow and produce important work that is not exactly replicated elsewhere, even as queer media edges into the mainstream in ways both small and large. So why are these publications constantly left out of the conversations we have about women's—and even mainstream queer—media?"
---
Shrill Society: Interview with Riese Bernard
"Before we get too deep into August, we wanted to share with you the awesome convo we had back in July, as part of our Nasty Woman planner focus on celebrating LGBTQ narratives and histories. We had the pleasure of speaking with Riese Bernard, co-founder and editor-in-chief of Autostraddle. Transforming the queer media landscape."
---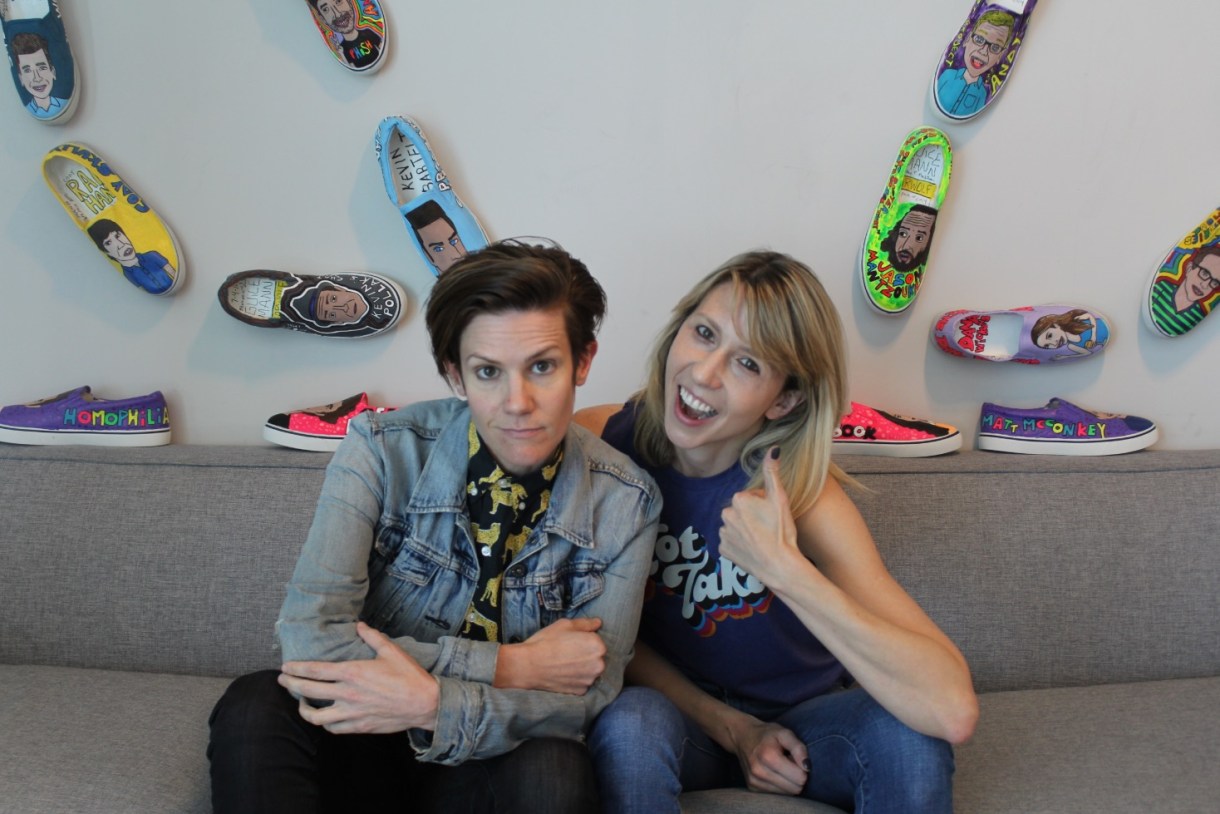 Riese was the featured guest on episode #57 of Queery, hosted by Cameron Esposito to talk about dealing with criticism from within the community and building Autostraddle and A-Camp.

---
Autostraddle, the largest and most popular surviving independent media site for lesbians and bisexual women — also celebrating its 10th anniversary this year — is figuring out its future, too.
---
Riese is quoted in piece about our statement of trans-inclusion with other LGBTQ women's websites. It's a real kicker!
---

---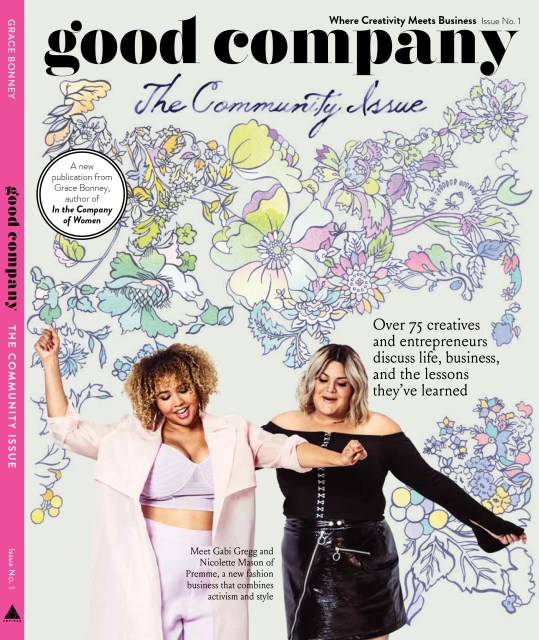 ---
Riese Bernard, CEO and editor-in-chief at Autostraddle.com,Katherine Speller, national news editor atHer Campus MediaandAndi Zeisler, co-founder ofBitch Media on how we see our roles in advancing the conversation about sexual harassment in the workplace.
I think the root of the issue is toxic masculinity and rape culture, which is difficult to address with rules or policies or legislation. We need to make it easier to report and be heard; sure, there's training, tougher punishments, stuff like that. Punitive measures really only go so far, though. There's an element of restorative justice that needs to be considered, and more than that, the bigger goal should be not to fix how we handle it but to stop it from happening and therefore needing to be handled in the first place. So the culture has to change. What do we learn about in school? What do we see on television? Stuff like that. Changing a deeply misogynist culture is a difficult thing to pull off in a country where our president is a sexual predator!
---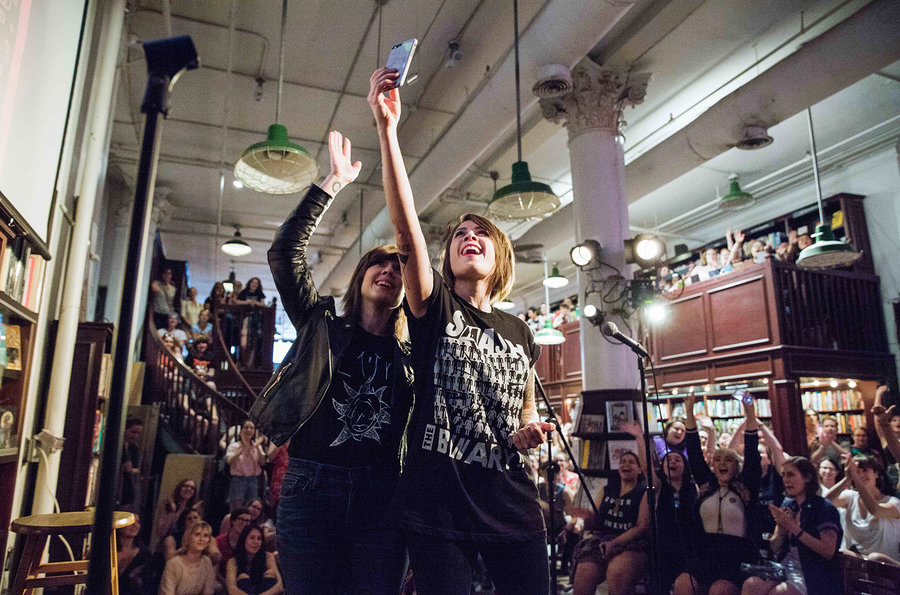 Tegan & Sara made a guest appearance at Autostraddle + Everyone is Gay's annual pride party and expressed their love for Autostraddle.
Tegan and Sara Make a Surprise Appearance Before an Ecstatic Crowd
The sisters take a selfie with the entire party, thanking the LGBTQ community for their continued support and wishing everyone a "kickass Pride."
---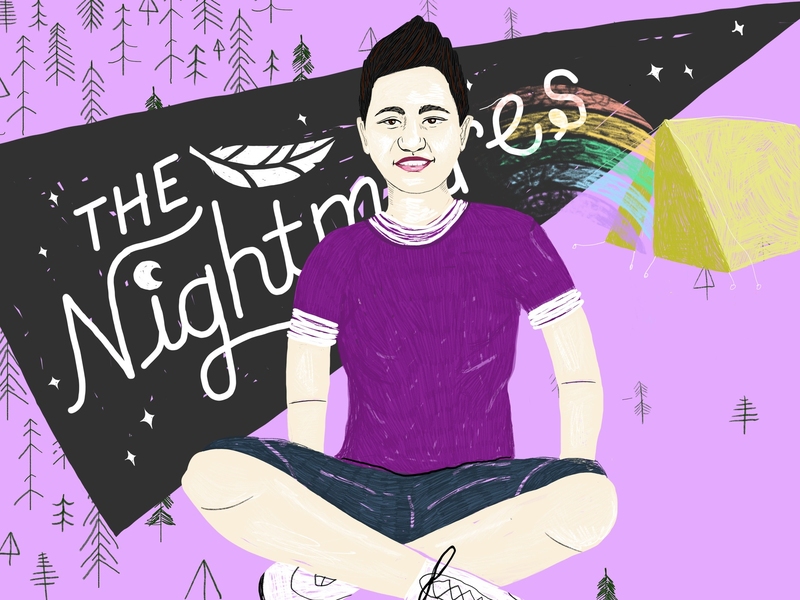 The host of WNYC's Nancy Podcast goes to A-Camp!
I've never been in a queer normative space before, and I'm curious what they're like. So, like I've said a million times on this show, I work out my anxieties via podcast. So I packed up my little tiny bag, and I went off to camp.
---
Riese Bernard nominated for "Outstanding Digital Journalism" for "105 Trans Women On TV: A History and Analysis." Other nominees include pieces from Mother Jones, The New Yorker, Buzzfeed and Broadly.
---
---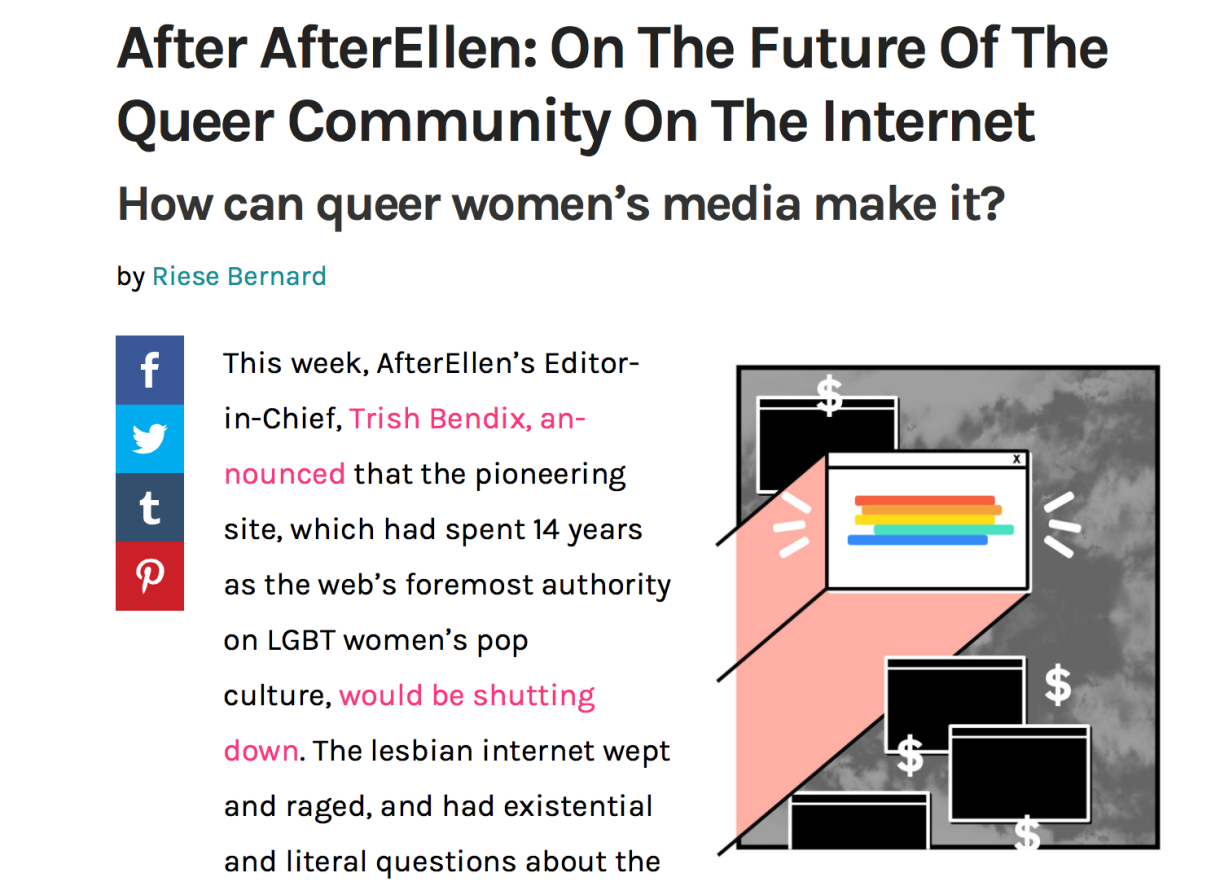 Autostraddle Editor-in-Chief Riese on the dollars and community behind queer media.
---
In some ways, Autostraddle seems better suited than AfterEllen to the contemporary directions of queer culture and the internet. It offers much more pointed social commentary, extensive incorporation of trans and genderqueer issues and identities, self-referential lols, and just-for-fun topics, like crafts and food, that aren't explicitly related to queerdom. Autostraddle has also succeeded in translating its online community to IRL community, through an annual summer camp and regular reader-hosted events (brunches, barbecues) in cities all over the country.
---
The imminent loss of AfterEllen—at least as we know it—leaves queer women with just one major website devoted to them: Autostraddle, an independent outlet that uses a premium membership program to stay afloat. Even then, as Autostraddle senior editor Heather Hogan wrote candidly on Tuesday, "We're often on the brink of not existing anymore."
---
"…while it's great to see larger digital outlets expand their LGBTQ coverage, sites like Autostraddle continue to advocate for queer women's media, managed by queer women."
---
Six of Autostraddle's staff were featured on Go! Magazine's 100 Women We Love: Riese Bernard / Aja Aguirre / Molly Adams / Mary Tully / Jenny Owens Young / Gabby Rivera.
An accomplished writer, blogger, fiction author, copywriter and video editor, Bernard has seen her work published in nine books; numerous magazines; and all over the web, including Jezebel, Queerty, Nerve, Bitch and Emily Books. But it's the sense of creating community that Bernard finds most gratifying. "[It's rewarding to me when] readers and campers find community, make friends and feel okay about who they are because of Autostraddle and/or A-Camp."
---
Heather Hogan: Heather wins for her article for website Autostraddle about the alternate reality constructed daily by our Kick in the Pants winner Fox News – 'This Is How Fox News Brainwashes Its Viewers: Our In-Depth Investigation of the Propaganda Cycle'
---
---
---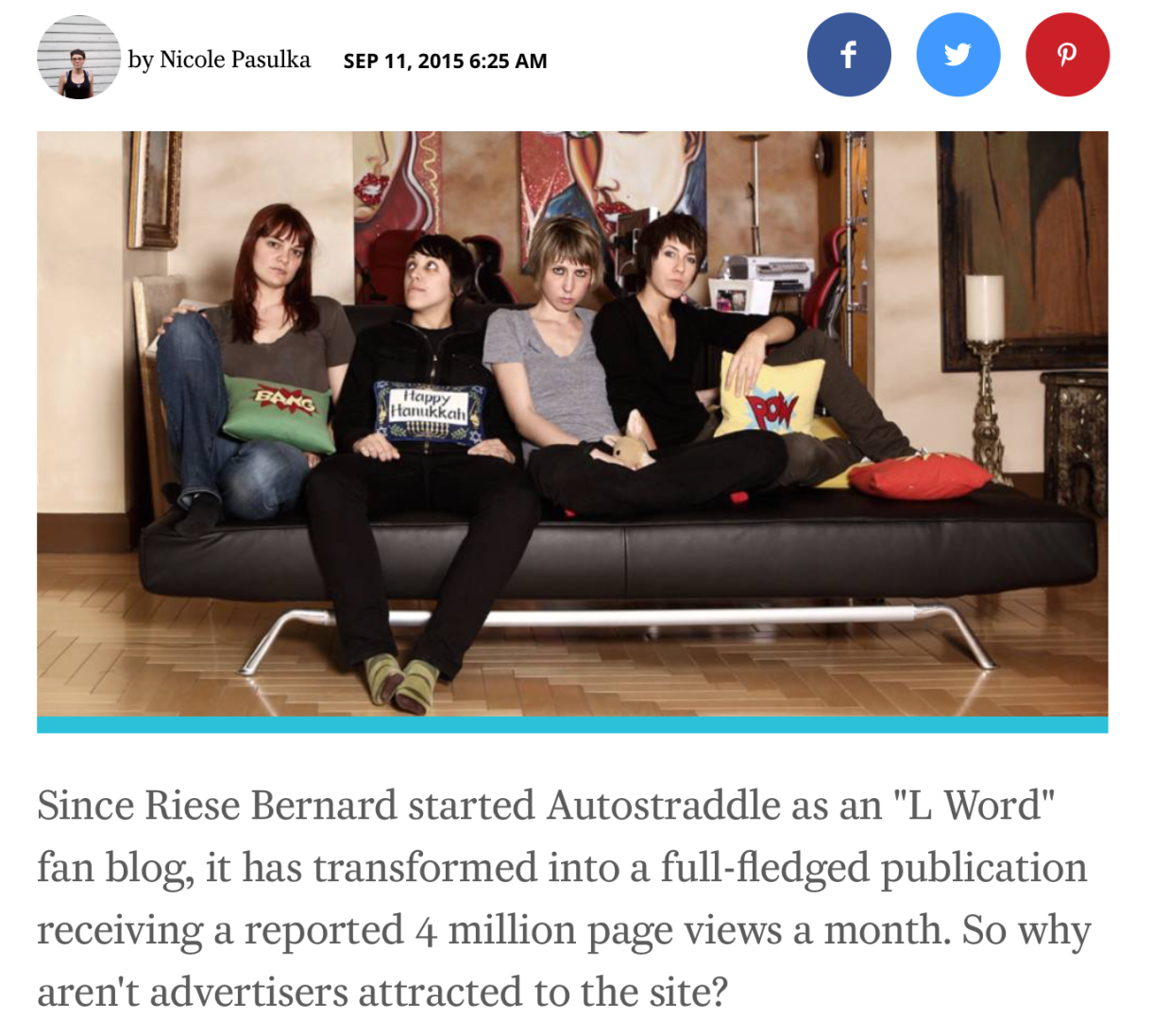 ---
Autostraddle won TheGLAAD Award for "Outstanding Blog"! The award was announced on March 21st, 2015, in the presence of our Lordesses Ellen DeGeneres and Kerry Washington.
---
Autostraddle got a very flattering shoutout in a Kickstarter Interview with Emily Gould and Ruth Curry of Emily Books:
Tell me a bit more about what you envision for the "next generation" of Emily Books, both editorially and for the Emily Books community.
EG: We always cite what Autostraddle has accomplished when we talk about the kind of online community we want to build around our books. They are a site with a much larger, broader scope, but we live in awe of the vibrant health of their comments and forums — people treat each other with such respect and care, without being sanitized or sycophantic. They are experimenting right now with a membership at different levels, with different levels of access. For ourselves, we just want to have a small barrier to entry that will, we hope, create a place where readers of the books we sell and write about can talk to each other and feel safe doing so.
---
Autostraddle was featured in and Riese was interviewed for"Le web lesbien made in USA," an article in French publicationJeanne Magazine.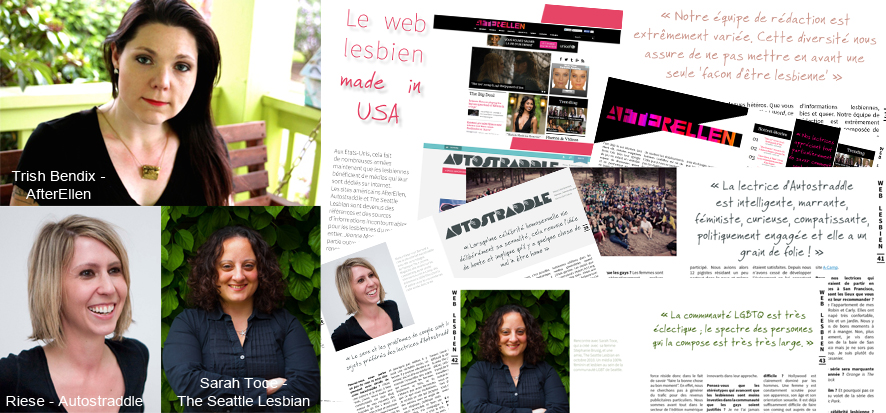 ---
Autostraddle co-founders Riese Bernard and Alexandra Vega and former Autostraddle writer Taylor Hatmaker (now of The Daily Dot) were featured on a panel at the 2015 Lesbians Who Tech Summit.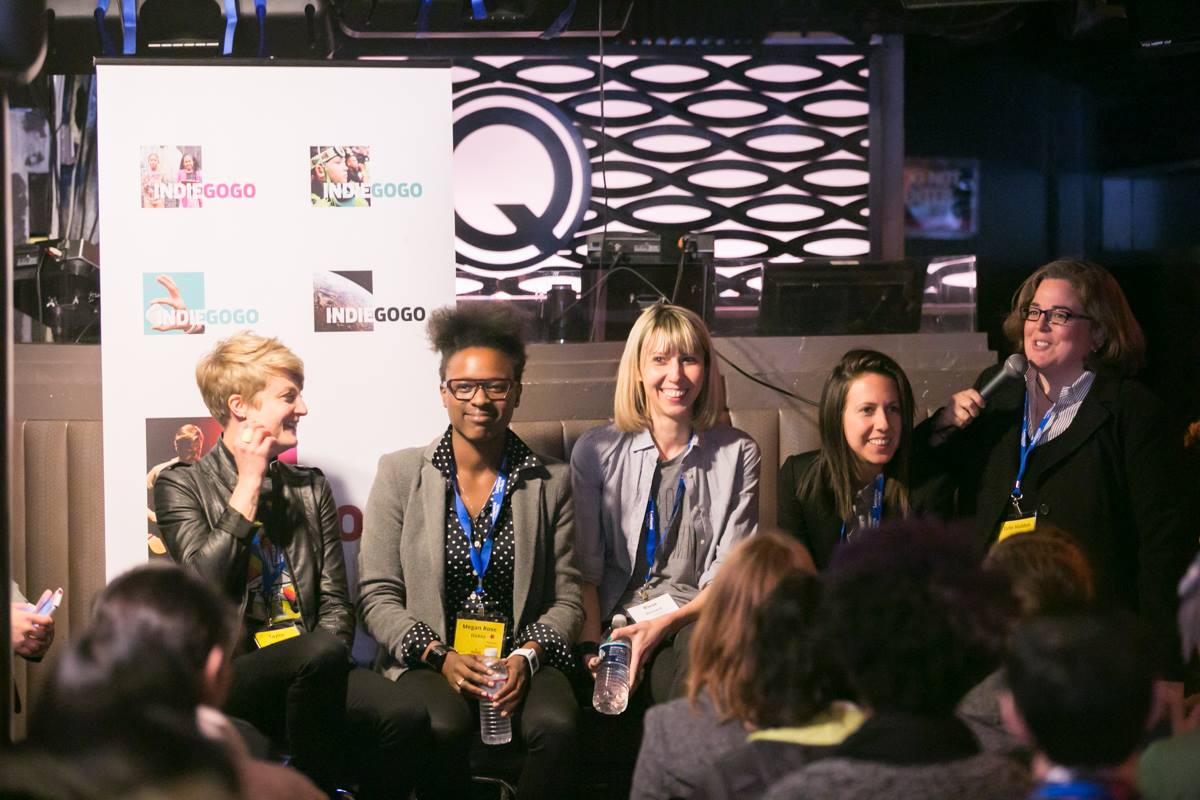 ---
Our Contributing EditorMaddie Taterka was featured on "The Losing Your Parents" podcast following the publication of her Autostraddle piece"This is a Dead Mom Essay."
---
Mey Rude, the Trans Editor for Autostraddle, had her coming out story featured on Facebook Stories Pride Series in October 2014.
---
Autostraddle webseries "Words With Girls," created by Brittani Nichols, was picked up as a prospective pilot by Issa Rae's Color Creative TV! Brittani was interviewed by Blavity: The Voice of Black Millenniuals, Spark TVandSticher; and the pilot was featured on websites including For Harriet.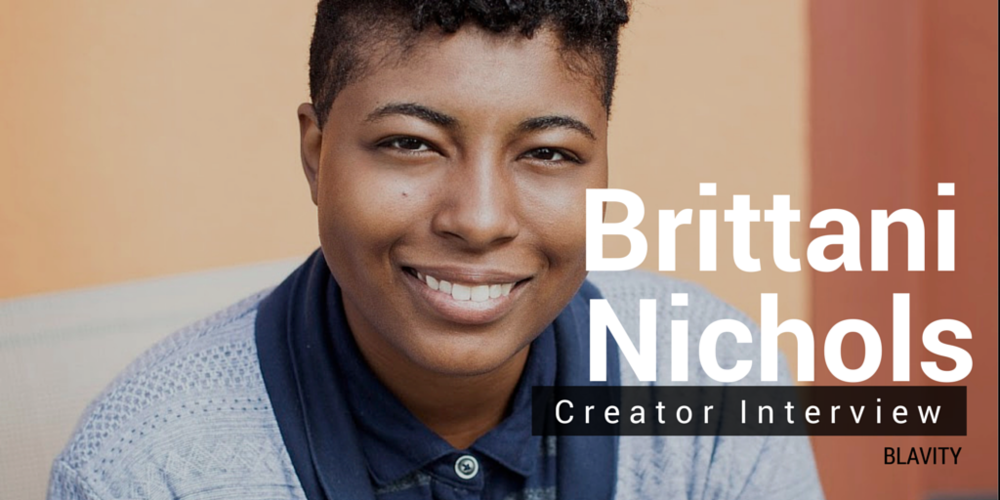 ---
Riese Bernard co-directed a Pathfinder workshop entitled "The Path to A Media Company" withDanielle Smith of Extraordinary Mommy.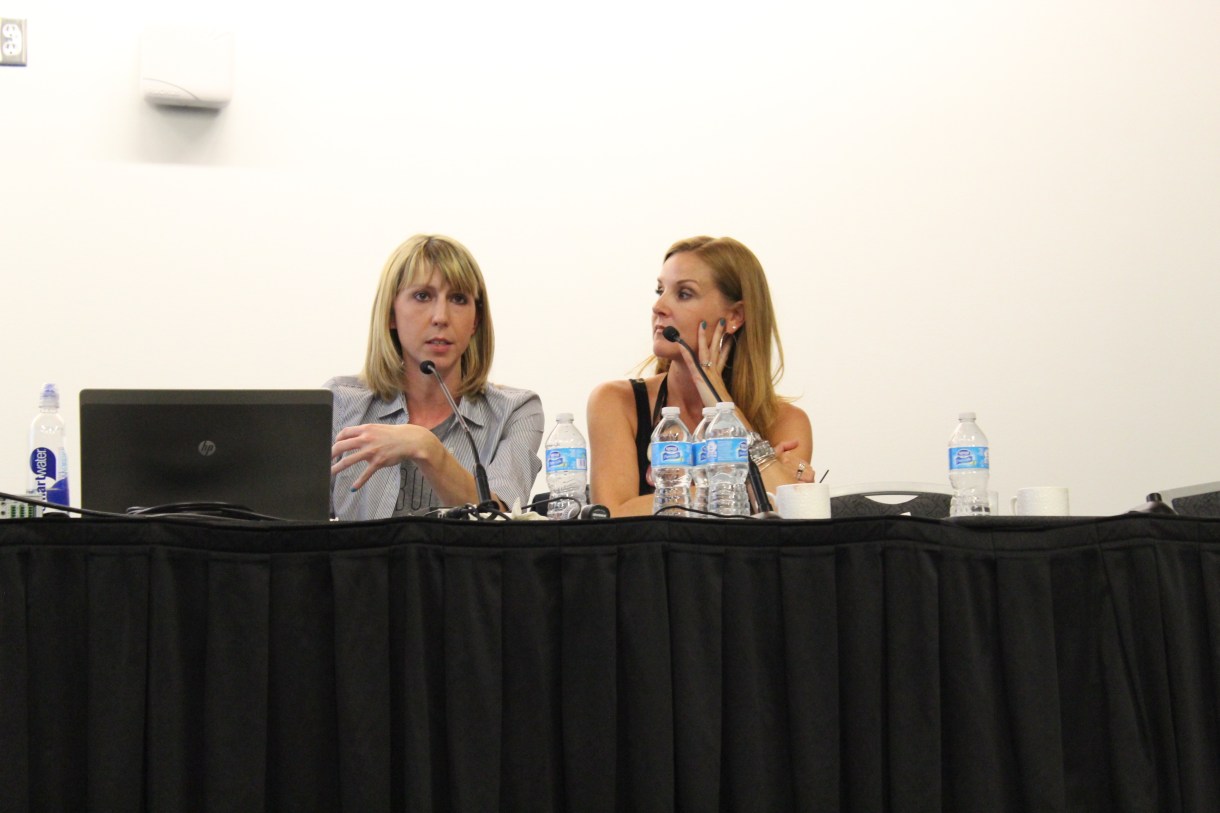 ---
Wild author Cheryl Strayed plugged Riese Bernard's Autostraddle essay, "Before You Know It Something's Over" on her facbeook page, calling it a "crushingly beautiful, you-took-the-words-right-out-of-my-heart essay."
---
From The Toast: You were promised an intense and fevered discussion of bad gay movies; now you shall reap the whirlwind. We begin with 2001's Lost and Delirious, a truly terrible movie about girls falling in love at the world's least carefully monitored boarding school. First, let us meet the cast of characters. Myself and Nicole you already know.
---
Curve Magazine: "Campfire Tales"
Autostraddle's A-Camp was a feature story in the March2014 Issue of Curve Magazine!
---
Autostraddle was nominated for "Outstanding Blog" at the 25th Annual GLAAD Media Awards.
---
"Whether you're on the hunt for a new work shirt or simply want to lie back and #read a piece about Sailor Moon and feminism, this is the site for you."
---
"Watch Pump Up The Volume so you know what the eff i'm talking about when I say 'talk hard.'"
---
Autostraddle earned a spot on 24 Best Websites for Women by Refinery 29.
Though it defines itself as a website for lesbian, queer, and bisexual women, we know plenty of straight chicks who experimented with Autostraddle in college — and they're still regular readers today.
---
Autostraddle Cofounder, COO and Design Director Alexandra Vega appeared on Take Part Live on the Pivot Network talking about Autostraddle, A-Camp, LGBT rights and her underpants.
http://youtu.be/nZ7JOtbEZgU
---
Actress and activist Laverne Cox appeared on The Melissa Harris-Perry Show on MSNBC for a show about Orange is the New Black with Piper Kerman (author of Orange is The New Black), Kate Mulgrew (Red) and Uzo Aduba (Suzanne).
When discussing the plight of transgender women in prison, Laverne Cox mentioned Autostraddle Contributing Editor Mey Rude's article on Real Life Sophia Bursets!
---
Autostraddle Contributing Editor Brittani Nichols has appeared twice on HuffPo Live's "The Week in Gay" on August 9th(with Kim Stolz) and August 2nd.

Autostraddle Cofounder, COO and Design Director Alex Vega is featured in the 2013 30 Under 30 Los Angeles Edition:
At 28, Alexandra Vega already knows she wants to be her own boss. "I don't want to have to rely on someone else for a job, for my salary, for my two weeks vacation a year. Whatever it is or takes, I'll figure it out." And as the cofounder and design director of Autostraddle.com, the most popular independently owned and operated lesbian website, she is well on her way to doing just that. Recognized as an outstanding blog by the GLAAD awards, Autostraddle is a smart, feminist site, produced by a group of dedicated ladies, for lesbians, bisexuals, and anyone else who wants to read some thought-provoking stuff. With its redesign in the works and a new series of IRL retreats that are already a hit with readers, Vega is a busy lady, and it sounds like she's loving every second of it.
Autostraddle Editor-in-Chief & CEO Riese Bernard participated in a Pride Week conversation on "The Lesbian Mystique"with Gloria Bigelow, Jincey Lumpkin, Diana Cage and Tobly McSmythe.
Autostraddle is featured in DIVA Magazine's May 2013 issue as a noteworthy blog:
Award-winning blog of "girl-on-girl culture", with everything from politics and personal essays to dapper fashion tips and vegan recipes.
Autostraddle was nominated for "Outstanding Blog" at the 24th Annual GLAAD Media Awards.
The Autostraddle 2013 Calendar was featured in Curve Magazine's Holiday Issue.
Autostraddle's super successful crowd-funding campaign was recognized as one of Indiegogo's Top 12 Creative Campaigns of 2012:
As this popular queer lady website became so popular that the site was breaking all the time, its founders decided to run an Indiegogo campaign to improve Autostraddle. By mobilizing their large fan base and offering them exclusive perks, they raised over $116,000 — almost triple their goal.
Autostraddle.com nabbed the 2012 Bloggies for the year's highest honor — Weblog of the Year as well as Group/Community Blog and Best Entertainment Blog!
Autostraddle was featured in this article on The Examiner as "an excellent lesbian resource".
Talented lesbian writers tackle topics across the spectrum, making Autostraddle a compilation of lesbian/bisexual/female information, a one-stop wealth of refreshing, clever, well-researched, on-target information. The website is powered by passion and a love for the website, and has become "the world's most popular independently-owned lesbian website.
Curve Magazine features The Autostraddle 2012 Calendar in its annual holiday gift guide:
Back for a second pulse-raising year, Autostraddlers Robin Roemer (photographer) and Sara Medd (stylist) are bringing their special brand of SoCal sexy for your daily pleasure. By selecting calendar girls with an emphasis on diversity, intelligence and hotness, Roemer and Medd wanted to strip away gender and sexual identity stereotypes (as well as clothing). Plus, the 2012 Autostraddle Calendar features several familiar faces, including uber-sexy butch comic Julie Goldman, and Real L Word lovely, Francine Beppu.
Curve also featured an interview with photographer Robin Roemer on their website:
What drove you to create the Autostraddle calendar?
Riese and I were talking at some point. I think it was after the site had been up for a year. And we were kind of like, it's not really fair that Maxim and GQ and all these magazines have this monopoly on these sexy features on women, and these interesting things about them, their pictures, just fun highlights. So we decided we wanted to do something like that where we could feature a woman each month and talk about them and do a fun photo shoot, but we wanted to do it a little differently. So the first year it was kind of this idea that we would feature one woman a month and we would really listen to them, and we wanted to stay true to their style and who they were. I worked with Sara Medd, who's an amazing stylist, who used to be here in New York and now she's in LA. It was really fun and it was successful, but then this year, thinking about how we want to change and go forward, we really started to think about how we want it to be more of a series, more of an art piece. We wanted to do these images of women and it was going to be less about wardrobe and even less about body and more about body language and what we represent with our naked selves, what sort of vulnerabilities and what about our personality we get across while stripping away these layers of superficial stuff, like wardrobe.
gaeLick.com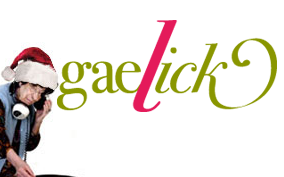 Irish website gaeLick featured the Autostraddle Calendarand conducted an Autostraddle Calendar Giveaway.
"A is for Austostraddle – specifically their fabulous 2012 calendar featuring oodles of gorgeous North American leslies. If you thought the All-Ireland Champions' calendar was a good 'un, well hold on to your hats: This one is produced, photographed, make-upped, hair-did and modelled by and for lady-lovin' ladies."
Rookie MagazineRecommends

New York University Pride 2011: "Queer My Blog" Panel
Autostraddle's Editor-in-ChiefRiese Bernardwas invited tospeak on a panelcalled"Queer my Blog"at NYU for their 2011 Pride Week, along with Mo & Ryann from Brooklyn Boihood and Dannielle & Kristin from Everyone Is Gay. Everyone had the best time ever.
GO Magazine – 18 Red Hot Entrepreneurs 2011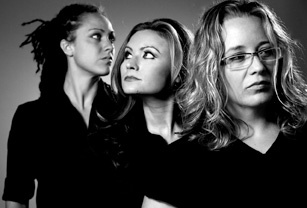 18 Red Hot Entrepreneurs 2011featured the dream team behind Autostraddle.com's first original narrative webseries,Unicorn Plan-It! "This innovative trio's collective experience ranges from behind-the-scenes production to the largest of stages, venues and screens… the brains behind the sidesplitting new Web series Unicorn Plan-It (distributed on Autostraddle.com) about a lesbian event planning company in L.A. They refer to everyone as unicorns because, as everybody knows, unicorns are really just lesbian horses. "It's amazing to be able to work with who we want to work with, make what we want to make, and be our own bosses," Croce says. "We can depend on [this project] to always be collaborative and rewarding."
Jezebel.com
Autostraddle is frequently republished on Jezebel.com(and vice versa), the most popular feminist website on the internet featuring "gossip, culture, fashion, and sex for the contemporary chick" for 2 million monthly readers.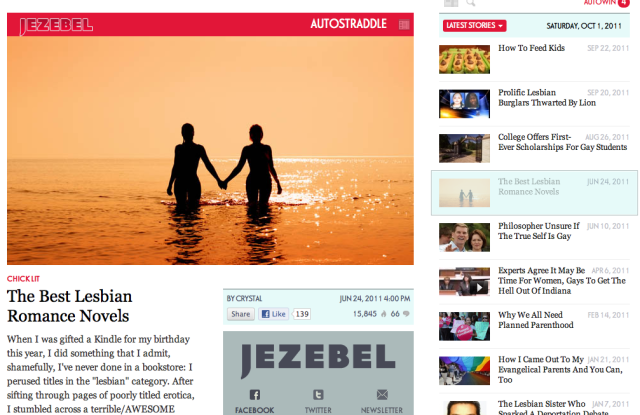 Wolfe Video Q Movie Blog

Riese featured on Q Movie Blog's VIP Fave Q Movie Pick: "We ask today's hottest queer and queer-friendly filmmakers, stars and community leaders to answer the question: "One of my Favorite LGBT Movies Is…"
Doll Mag – Interview with Lena Chen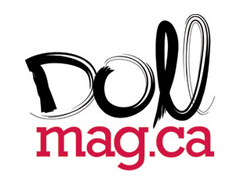 Interview with Lena Chen ofthe chicktionary: "I'm a big fan of Autostraddle, which is one of the most feminist, sex-positive, body-positive, and gender-transgressive websites out there — and all without ever being explicitly political about it. There are tons of blogs that label themselves as feminist, and Autostraddle does identify itself that way as well, but the site's focus is on pop culture and lifestyle, not gender deconstruction 24/7. I appreciate that because I think there needs to be a healthy dose of "fun" alongside the often serious topics in social justice. Autostraddle has built this incredibly amazing and engaged community, and readers feel like they know the writers, which is how the site has become a truly safe space."
BlogHer '11 Conference

Autostraddle's Editor-in-Chief Riese Bernard was invited tospeak on a panelcalled"Change Yourself: How Do You Sustain an Online Community and Keep Your Own Sanity?"at the 2011 BlogHer Conference taking place in San Diego August 4-6. You can read the transcript of that panel.
GO Magazine – 100 Women We Love 2011

Women We Love 2011 once again featured Autostraddle.com's editor-in-chief, Riese Bernard:
"Autostraddle.com, Riese Bernard's phenomenally popular Web site, has enjoyed explosive growth in the past year. The site doubled its readership with lady-friendly advice columns, snarky cultural commentary and political news; launched a redesign and added social networking tools; coordinated a worldwide meetup for fans; and opened its online store. What's the secret to Autostraddle's success? "We employ a funny, conversational tone to make all that complicated DOMA and DADT stuff make sense and be fun to read, so everyone is informed and can fight properly with their parents at the dinner table," Bernard laughs. "When readers tell us they've met other queers, come out to their friends and family, stopped hating themselves and decided life is worth living because of Autostraddle, that's not just the most rewarding part of my work—that's the most rewarding part of my life."
Netroots '11
Netroots Nation 2011 invited Autostraddle writer Katrina Casino to be on a panel called "Queer Media and the Alternative Revolution" with Zach Rosen of The New Gay. Also called the YearlyKos Convention, this year the progressive political event took place in Minneapolis from June 16-19.
Huffington Post

Autostraddle named as a leading progressive blog in present-day feminism, along with Bitch Magazine, Clutch and Feministing, in Rachel Kramer Bussel'sPost-Feminist': Why Ubiquitous Use of the Term Is an Insult to Feminism.
Curve Magazine – First Annual Curve Lesbian Awards

Best Blogger Finalist: Riese Bernard
Best Web Series Finalist: Autonatic, Julie & Brandy in Your Box Office
Best Lesbian Website Finalist: Autostraddle.com
We Have To Stop Now – Affiliate Spotlight
The talented ladies at We Have to Stop Now have sent out their August 2010 email newsletter and guess who the 'affiliate spotlight' is on this month?! It's us! We're happy to be partnering with the critically-acclaimed lesbian web series. Support them and get yourself a subscription to Season 2. WE'RE NOT KIDDING. [See the newsletter]
GO Magazine – 100 Women We Love 2010

Every year, GO Magazine celebrates "100 out lesbians who have made the past year one of inspiring change and amazing progress" in its 100 Women We Love issue. The class of 2010 included a few Autostraddlers: Julie Goldman – Comedianne/Actress, 'In Your Box Office with Julie & Brandy' Sarah Croce – Actress/Model/Host/Miss April! Dani Campbell – TV Personality, Autostraddle Correspondant and Riese – Editor-in-chief of Autostraddle.com: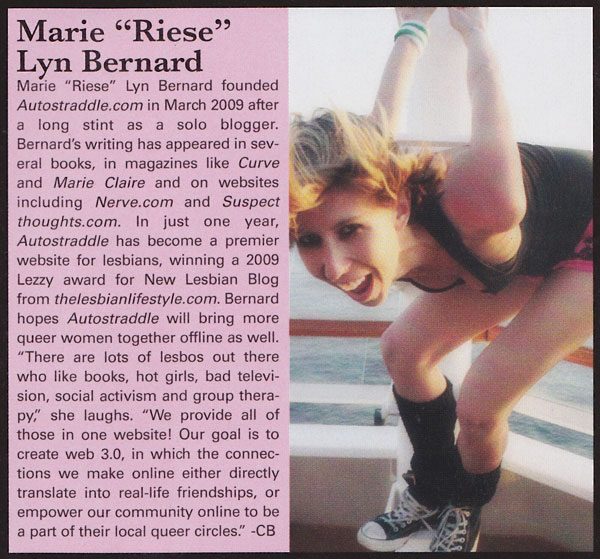 Velvet Park – Interview with Kelsey & Taylor June 2010
So four lesbian mediaites walk into a coffee shop and an impromptu interview occurs! Grace Moon and Katrina of Velvet Park run into Technostraddle Editor Taylor and video-editor/elf-scot Kelsey. [Read the Interview]
OurScene TV — Autostraddle's Top 5 Dinah Shore Moments April 2010

"Kelsey Lisette and Marie 'Riese' Lyn Bernard, two of Autostraddle's finest ladies, sat down with OURsceneTV to talk about the top 5 moments of the 'wonderful, illustrious, well-populated, naked Dinah Shore Weekend.' From losing your mind to watching the ground shake underfoot…the girls dish on how the Dinah lived up to their expectations!" [Watch Autostraddle's Top 5 Dinah Moments video]
BlogHer '10 Conference

Autostraddle's Design Director Alex Vega has been invited to speak on a panel during the BlogHer 2010 Conference called "Good Blog Design: The Role of Layout in an Online Medium" for the 2010 BlogHer Conference taking place in NYC August 6 & 7. [Read/see more!]
Curve Magazine – May 2010 Issue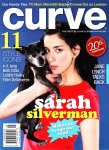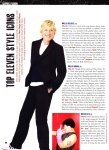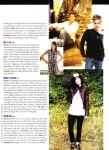 A reprint of our Top 10 Lesbian Fashion & Style Icons article: "Who better than the hip chicks at super cool Autostraddle.com to tell us which lesbians are the top fashion and style icons? Writers Alex Vega and Riese explain who makes the grade and why we should thank them for bringings lesbians to the forefront of fashion."
Grace The Spot – February 23, 2010
"Autostraddle has grown from a seedling into a hot sprawling mess of technicolor ivy blanketing the lesbian blogosphere. Every tenth lesbian you see on the street is an Autostraddle intern, and the site gets more traffic than the Jersey Turnpike during rush hour and the hot tub in Jersey Shore combined." [Read more]
Vue Weekly – January 28, 2010


Interview with Riese "The world of media geared towards queer women has been so small for so long, that I have to admit I stopped longing for any better…. then came Autostraddle.com… debuting last March, the site is the firey brainchild of New York based journalist & writer Marie "Riese" Lyn Bernard… she cites inspiration from sources as diverse as Sassy Magazine to Pump Up the Volume to Andy Warhol and the Factory. One of the things that makes Autostraddle so interesting is it's focus on community building… Autostraddle stories run the gamut from pop culture to social issues to politics. Articles about Lady Gaga sit alongside ones about queer families and gay marriage votes." [Read more]
Interview Part II "Autostraddle.com [is] the coolest thing to hit queer-girl media since, well, ever. With features ranging from Prop 8 daily coverage to a feminist take on Taylor Swift's career, Sister Spit and the Lesbian Avengers to two original webseries about to launch this site really ought to be a frequent read." [Read the rest]
Sisters Talk Radio – January 4, 2010
Tila Tequila – December 23, 2009

"This is a great fucking interview!" [Read her post]
Time Out Chicago – December 3, 2009

"Its stiffest competition might be newcomer autostraddle.com (check out that retro font and color palette!), which launched in March as an online community for young, cutting-edge queer women. We dig Autofocus, its photo blog, the L Word vaults (will this show ever die?) and its sly advice for gay men (like a recent open letter to Adam Lambert)." [Read the article]
2009 Lezzy Award Winner for Best New Blog

The Lezzy Awards showcase the best of the best in lesbian blogging and we are honored to have been voted the Best New Lesbian Blog by the people! The Lesbian Lifestyle writes: "The new and wonderfully improved Autostraddle has made it's name on the lesbian blogging scene. The site is packed full of everything a lesbian could want." [See all the winners]
Lesbian Lounge (MyLesbianRadio.com) – September 2, 2009

"I can't get enough of this site. I don't usually go bezerk over a website — I usually check them out and then I report the best stuff… but every single thing on [Autostraddle] is the best. There's something for everyone on this site. The graphics are great and we love them." [Listen]
Talk with Tim – August 6, 2009

Interview with Riese: "What really caught my eye is that AutoStraddle looked like an great site, it was launched in early 2009 and the quality of the work there is apparent at first glance. With their engaging and often humorous writing style, I deduced that any question I posed would get an equally fun-to-read response. (As you'll soon see, my deduction was correct.)" [Read the interview]
Lemondrop.com – July 10, 2009

"Autostraddle is a sassy new lesbian site we love. We're crushin' on their honest and witty take on everything from style to politics, with, of course, some sex thrown in there for good measure. Plus, their mainstream coverage appeals to all women: gay or straight. It's kind of, so to speak, everything a girl could ask for." [Read more]
Craftster.org – June 29, 2009
Cool Stuff Happening at Autostraddle.com
Jonny McGovern Gay Pimp Podcast – June 9, 2009

Interview with Riese & Carly "LEZtastic! The supercool lez ladies of Autostraddle.com visit the studio to give us the lowdown on the latest in lady on lady lovin' and their hot new website in the latest edition of Martin's Awkward Interview series!" [Listen to the episode!]
EurOut.org – May 9, 2009

"Autostraddle: These guys are simply awesome. They have the best and the most fun stuff on their site, and the Autostraddle team comes across as very enthusiastic and fun. Not to mention very cool. I secretly wish I was half as cool as those girls." [Read the article]
SaveSave
SaveSave
SaveSave
SaveSave