Most calendars only remain relevant for one year. Most calendars don't feature any half-naked lesbians in swimming pools. Most calendars don't star heaps of up-and-coming models, actors, filmmakers, DJs, natural rock enthusiasts, comedians and English undergraduate students.
The 2012 Autostraddle Calendar isn't most calendars.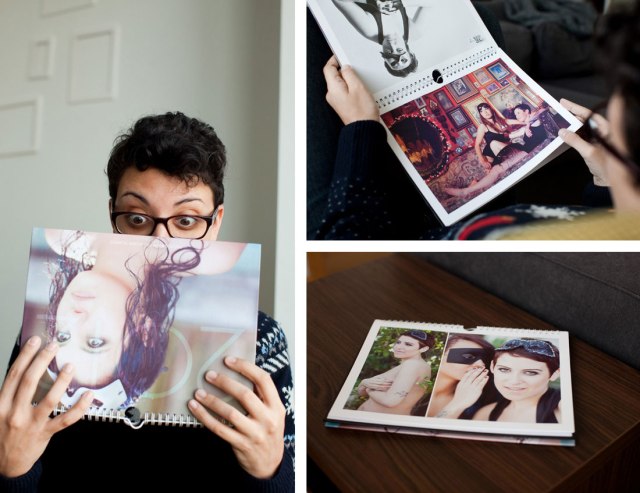 Celebrity, wedding and fashion photographer Robin Roemer and Stylist Sara Medd wanted to tell a story this year — a story of guarded identities, sexual intrigue, and Hollywood glamour in a secret girls-only world in the sky. All year you've heard about the real lives of the Calendar Girl Models. Now it's time to meet the characters they play in this one-of-a-kind full-color photography book that just-so-happens to also be a calendar.
With so many people using online or mobile calendars these days, we wanted to make something that would be more than just a way to mark the days; something that lasted well past the heat death of the universe. It needed to be as fancy and stylish as the narrative it contains while remaining affordable.
It wasn't easy to pull off, but nothing this good ever is, right?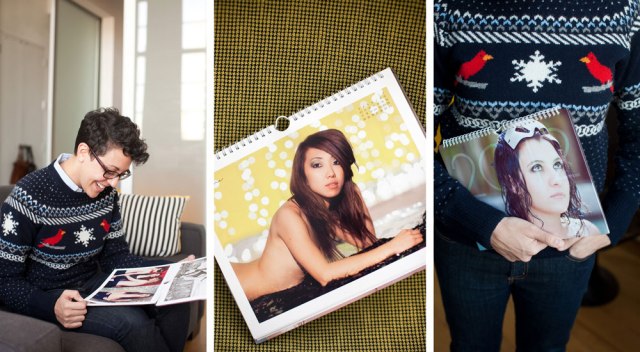 This website has always been dedicated to showing how sexy our diverse community is and also how fucking talented we are, and this project (which helps ensure this site's ongoing existence) and this year's behind-the-scenes videos (edited by the dedicated and passionate Kelli Griggs) is a reflection of that. It's been made possible by heaps of dedicated artists and dreamers.
Here are the deets:
+ 8.5″x11″
+ 12 pages, double-sided
+ Spiral-bound with wire hook
+ Hardcover.
Hang it on your wall with the built-in wire hook or use it as a decoration for your coffee table simply by turning the wire hook in.
Still available at $16 today, will go up to $18 after November 21st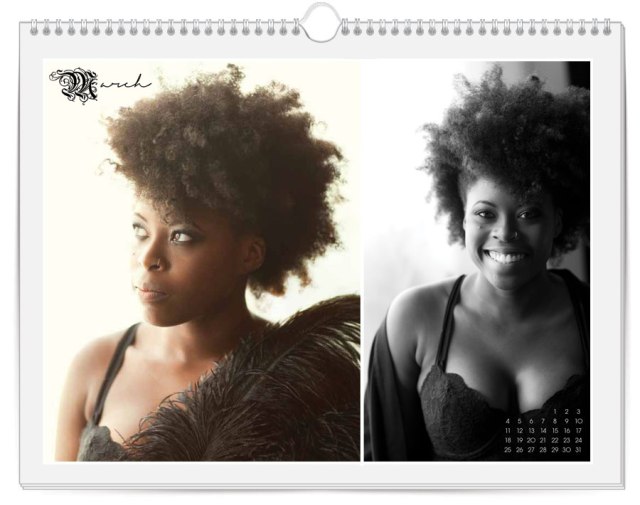 Featuring
Miss January – Kelli Griggs, video editor
Miss February – Ashley LaRoque, video editor
Miss March – Luna Myers, student & artist, and Michelle Marie McCaw, EMT & Hairstylist
Miss April – Comedians Julie Goldman and Brandy Howard of In Your Box Office
Miss May – Stacee Coleman, DJ
Miss June – Francine Beppu of  The Real L Word
Miss July – Kali, fitness manager
Miss August –  Maya El-Salam, professional word-nerd and Brandi Andrews, model, make-up artist & hairstylist
Miss September – Lily, Zoology student
Miss October – Jessica, English student
Miss November – Steffanie, natural rock-related boss and Courtney, jewelry-related boss
Miss December – TBA