If you like this post, you'll love our updated edition of the best lesbian, bisexual and queer women's movies of all time all time!
Films aimed at lesbian, bisexual and queer women have never exactly been noted for their universal excellence. Hollywood is a notoriously sexist machine and it's hard enough to get a solid film about women made, let alone a solid film about women who prefer the company of other women. While unprecedented progress is being made on television, film lags sadly behind, offering few, if any, portrayals of LGBTQ women.
Curating a ranked list of the best 100 lesbian movies (and otherwise queer movies) of all time was not easy. It involved some rounds of nominations and voting from our own team members, Riese watching so many lesbian movies in such a short period of time that she lost her overall ability to determine "good" from "bad," a surveyance of other lists and reading a ton of movie reviews to come up with the most objective list possible.
True story: it's taken us over a year to put this post together. We watched hundreds of LGBT films for women, literally HUNDREDS, to come up with these final rankings.
There are some movies often lumped in with the "lesbian" category that are actually films about trans boys or men that you won't see here, such as the excellent Boys Don't Cry, Tomboy and By Hook or By Crook. 
We also ranked the films not only on how good they are, but on diversity as well as the quality of the gay lady storyline and characters. For example, Chasing Amy — an objectively decent movie containing many laughs and a nice fisting demonstration — didn't make the list, as it promotes the dangerous idea that a lesbian is just a woman who hasn't met the right man yet.
We also left out films that relied solely on lesbian subtext or eliminated or sidenlined a lesbian storyline that was present in the book it was based on (A League of Their Own, Fried Green Tomatoes, The Color Purple) or where the lesbian character was so small or her sexuality was so subtle that you could watch the film and not even remember that there was a queer involved (e.g., Sunshine Cleaning, Boys on The Side).
The term "lesbian movies" is used in the headline because that is the most popular search term for people looking for films about women who like other women, but these movies feature women of all sexual orientations besides "straight."
You'll undoubtedly disagree with many of these rankings so don't forget to express your disagreement in the comments with as much vitrol, all-caps and excessive punctuation as possible. If you don't accuse us of eating babies for breakfast, it's unlikely we will consider your assessment reasonable or useful for our purposes.
---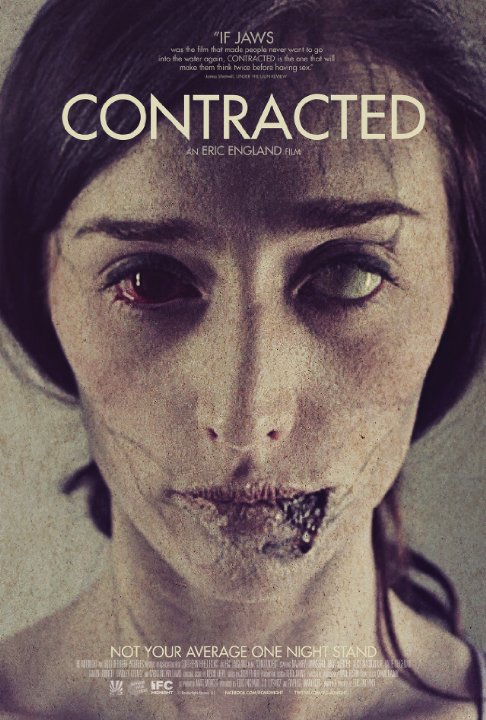 Rotten Tomatoes score: 50%
Directed by: Eric England
Written by: Eric England
Starring: Najarra Townsend, Caroline Williams, Katie Stegeman, Alice MacDonald
In 2013, Kate didn't want you to miss this one. She said: "A lesbian is assaulted and raped and contracts a disease as a result. That's a gigantic trigger warning within itself. What follows is some fairly hardcore body horror that will either have you cheering for a return to "real horror" after a year of Insidious sequels and Paranormal Activity wannabes, or turning away from the screen until you turn it off."
---
// our review //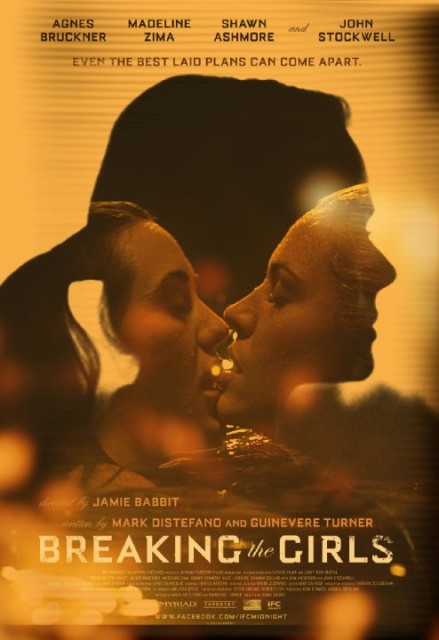 Rotten Tomatoes score: 11%
Directed by: Jamie Babbit
Written by: Guinevere Turner, Mark Distefano
Starring: Madeline Zima, Agnes Bruckner, Kate Levering
Kate thought that there were a lot of pools in this movie, but also: "It's hard to get around the fact that the only character who is self-identified as a lesbian is also batshit crazy, and she straight up murders people to win the love of her straight crush. That obviously backfires, since everyone knows that we can't have nice things, even in fictional depictions of lesbianism where, oh, you know, our narratives don't have to follow conventional stereotypes. Crazy, right? Breaking the Girls is a thriller, though, so even murderous crazy lesbians have more on their plate than meets the eye."
---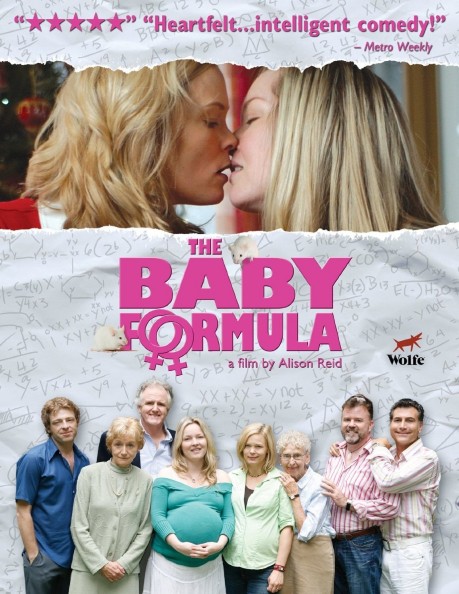 Rotten Tomatoes score: N/A
Directed by: Alison Reid
Written by: Richard Beattie
Starring: Megan Fahlenbock, Angela Vint
Before Canada gifted us with Lost Girl, Rookie Blue, Orphan Black, Carmilla, and Ellen Page, it gave us this mockumentary about a lesbian couple that uses an experimental procedure which allows them to make sperm from their own stem cells to impregnate each other with the other one's baby. While the film didn't receive many favorable critical reviews, it does boast a heartwarming, happy ending, which, as you know, is a bit of a novelty on a list like this one.
---

Rotten Tomatoes score: N/A
Directed by: Veronica Kedar
Written by: Stav J. Davis, Veronica Kedar
Starring: Sivan Levy, Veronica Kedar
Despite its harrowing premise — a drug dealer and a suicidal sociopath fall in love — Joe + Belle actually ends on a happy note. This after a handful of accidental murders, purposeful police evasions, and one very awkward karaoke night.
---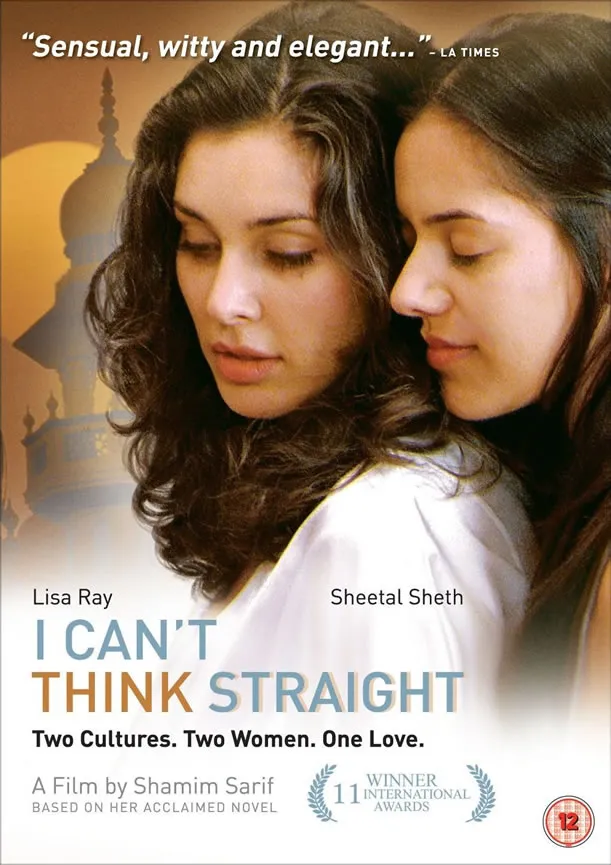 Rotten Tomatoes score: 16%
Directed by: Shamim Sarif
Written by: Shamim Shaif, Kelly Moss
Starring: Lisa Ray, Sheetal Sheth
This is another film that lesbians either love or hate (real talk: this is not, objectively, a "good movie"), but this is the film that opened our hearts forever Lisa Ray and Sheetal Sheth, as they played Tala and Leyla, two women from very different backgrounds that fall in love on accident. Tala is a Jordanian Palestinian woman living in London and planning her wedding. Leyla is a British-Indian who is dating Tala's BFF. They fall in love, fall apart, and fall back together again. It's very sweet and pretty dang sexy.
---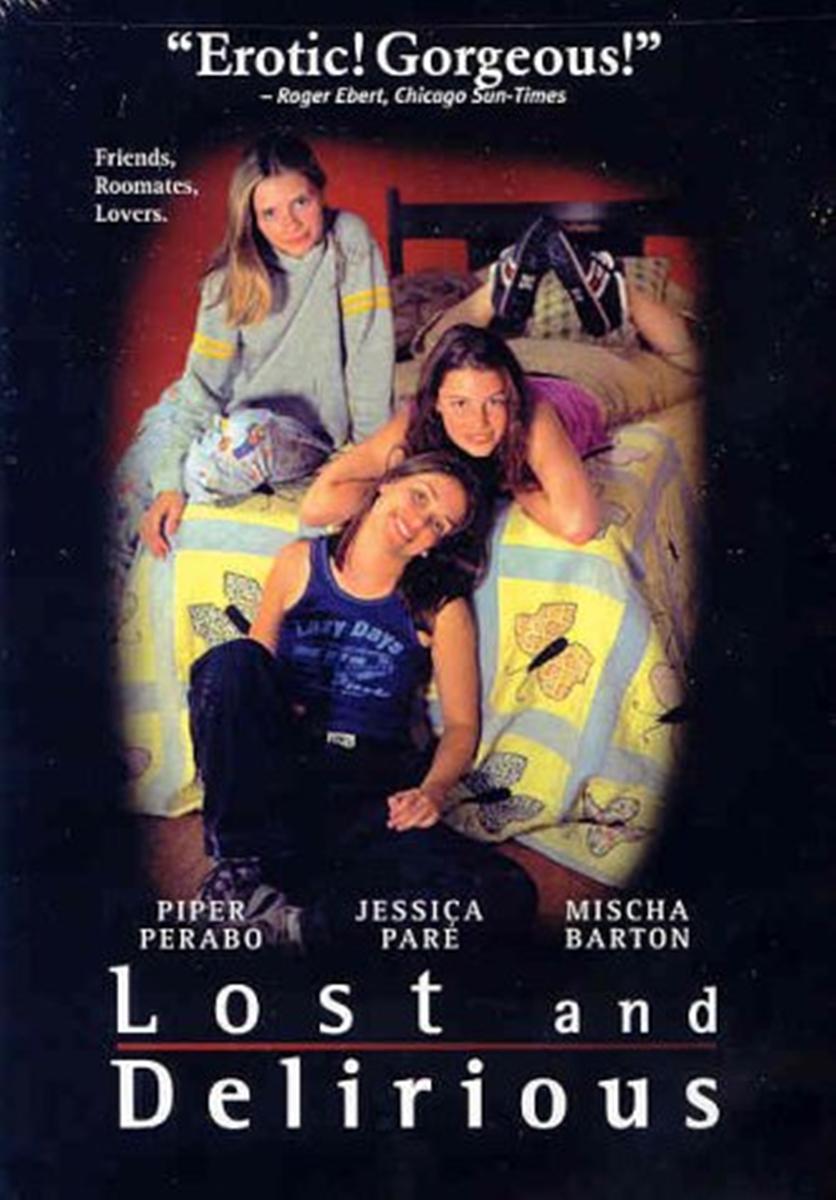 Rotten Tomatoes score: 51%
Directed by: Léa Pool
Written by: Judith Thompson
Starring: Piper Perabo, Jessica Paré and Mischa Barton
Most of us agree that this film was terrible, but its not without its merits. Like that cast, and those uniforms?
---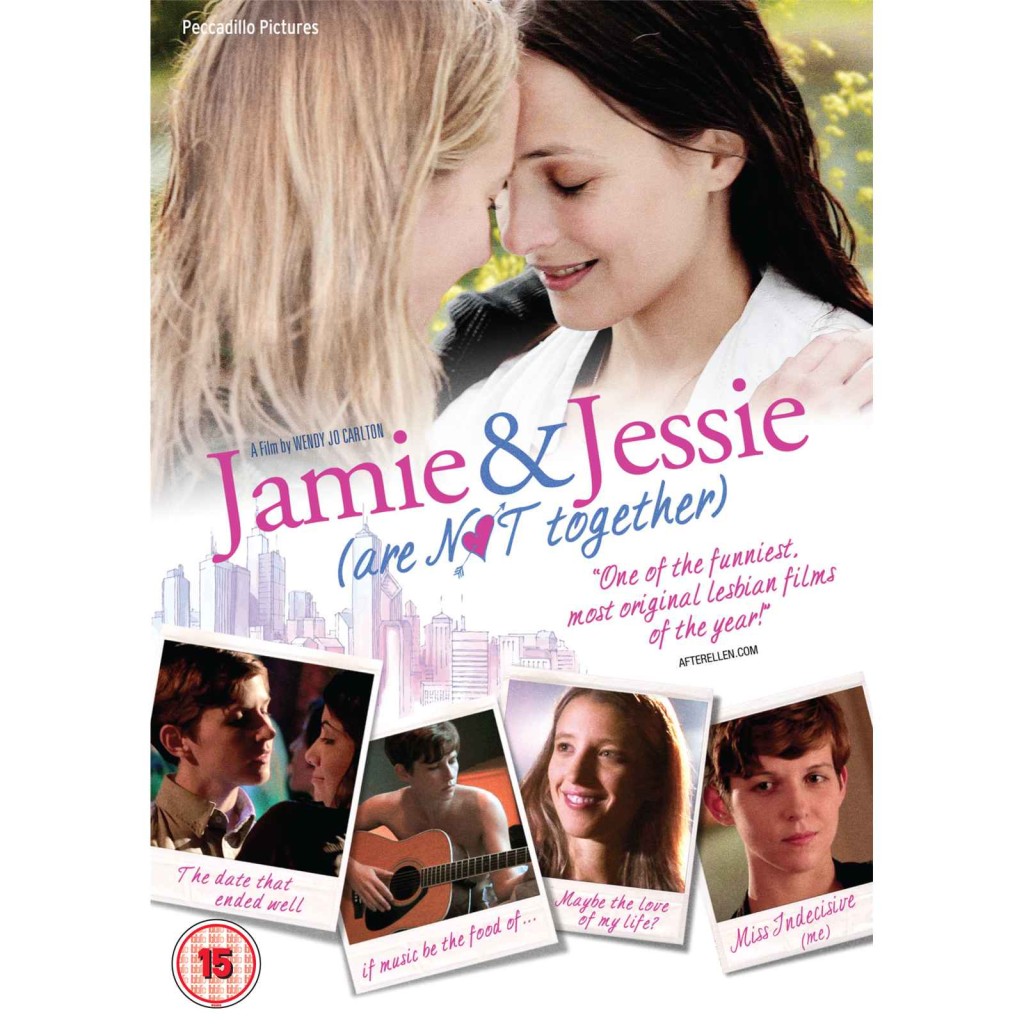 Rotten Tomatoes score: N/A
Directed by: Wendy Jo Carlton
Written by: Wendy Jo Carlton
Starring: Jax Jackson, Jessica London-Shields
Oh, you know, just your standard musical comedy with lesbian main characters. Queer best friends Jamie and Jessie live together, spend all their time together, love each other deeply — but aren't in love with each other. Spoiler alert: Yes, they are, which they discover as Jessie plans to move across the country to take a role on Broadway in NYC.
---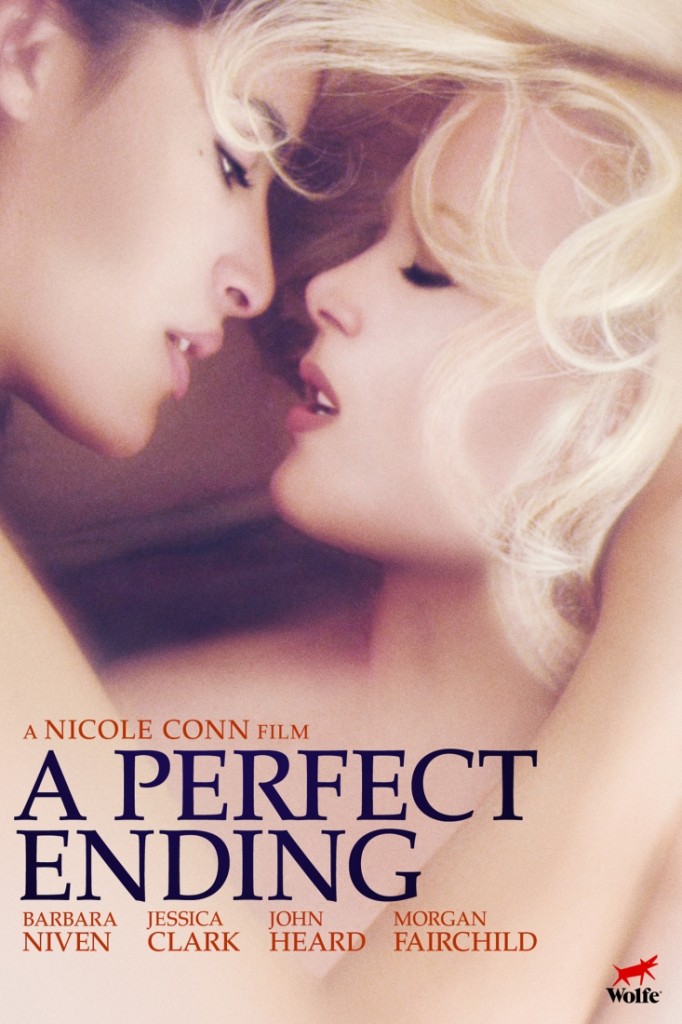 Rotten Tomatoes score: N/A
Directed by: Nicole Conn
Written by: Nicole Conn
Starring: Barbara Niven, Jessica Clark
Nicole Conn is a prolific lesbian filmmaker and, to be honest, usually her name on a title is a pretty good indication that we're not watching an objectively good movie. But a lot of queer women swear by her movies and love the heck out of 'em so we felt obligated to include at least one! If Pretty Woman had a baby gay baby with Nicholas Sparks, the result would be A Perfect Ending, a drama about a call girl with a heart of gold and an artist's temperament who falls in love with a "straight" WASPy housewife who is dying of cancer. The ending may be perfect, but it's sad as heck.
---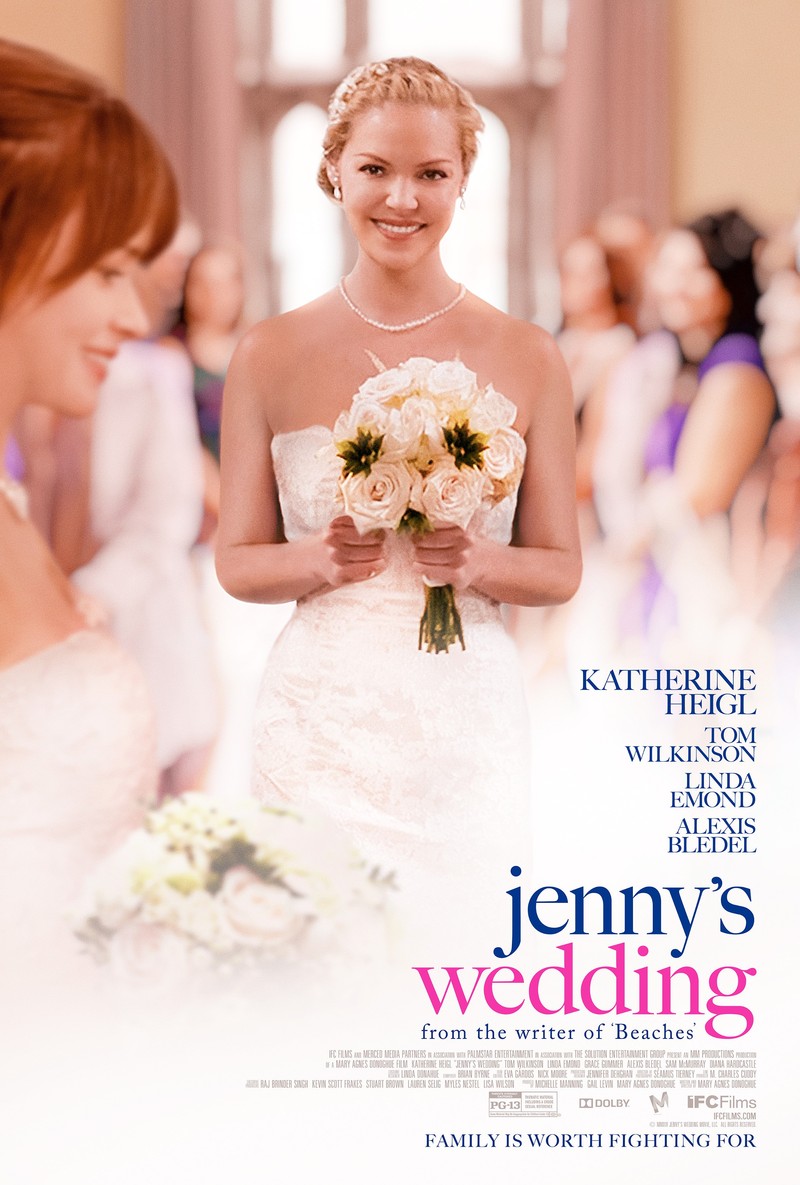 Rotten Tomatoes score: 15%
Directed by: Mary Agnes Donoghue
Written by: Mary Agnes Donoghue
Starring: Katherine Heigl, Alexis Bledel, Tom Wilkinson, Linda Emond
This was a nice effort — a little behind the times, ultimately, but still — that ended up falling a little flat due to, well… flatness: one-dimensional characters, no real exploration of the source of the parents' homophobia, a total lack of chemistry between the lead characters. But Rory Gilmore plays a lesbian and if you watch it while making sarcastic commentary about it with your gal pals, you might really enjoy it! Plus, it's the kind of movie that gives hope to proverbial lonely lesbians in the middle of nowhere.
---
// our review //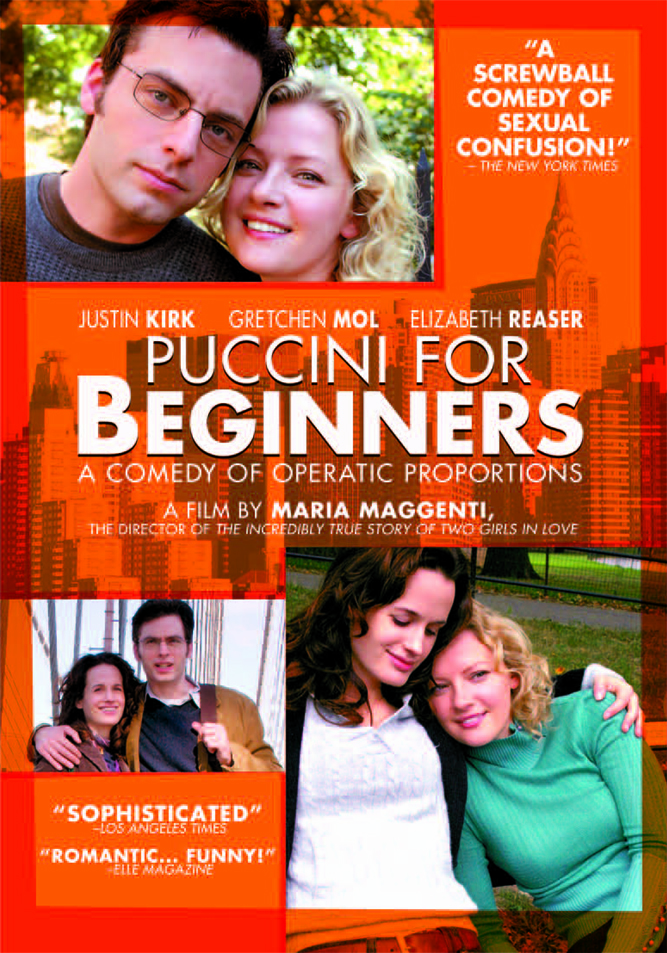 Rotten Tomatoes score: 51%
Directed by: Maria Maggenti
Written by: Mari Maggenti
Starring: Gretchen Mol, Justin Kirk, Elizabeth Reaser
This "screwball comedy of sexual confusion with lesbian inclinations" was made by Maria Maggenti, who also made "The Incredibly True Adventures of Two Girls In Love." It's not a masterpiece, but out actress Sarah Croce and her two friends enjoyed watching it while eating Italian food, so.
---

Rotten Tomatoes score: N/A
Directed by: Kelli Herd
Written by: Kelli Herd
Starring: Keri Jo Chapman, Teresa Garrett
In It's In The Water, the whole town of Azalea Springs, Texas loses its damn mind when someone makes an offhand comment about having their water tested for The Gay. This film hits all the 90's queer g-spots: beards, leather bars, AIDS, and anti-gay protesters foaming at the mouth. Plus some ladies making out in a supply closet, if you're into that sort of thing.
---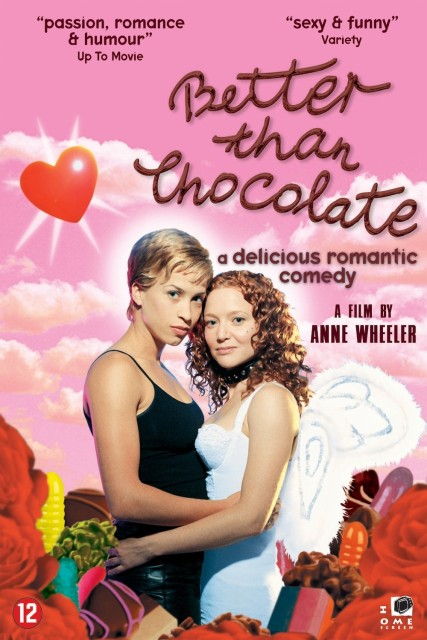 Rotten Tomatoes score: 38%
Directed by: Anne Wheeler
Written by: Peggy Thompson
Starring: Wendy Crewson, Karyn Dwyer
Better Than Chocolate is not without flaws. It's cliched and over-the-top; there's a trans woman character played by a cis man; and the poster looks like some kind of Lisa Frank fever-dream, all of which we can probably chalk up to it being a film from the 90's. If you can get around that, you can enjoy this endearing and charming love story about a girl who drops out of college to work at a lesbian bookstore, much to the adorable confusion of her chocolate-addicted mother. Fun fact: the actor who played the trans woman character also played Bob Corbett on Bomb Girls and Henrik on Orphan Black.
---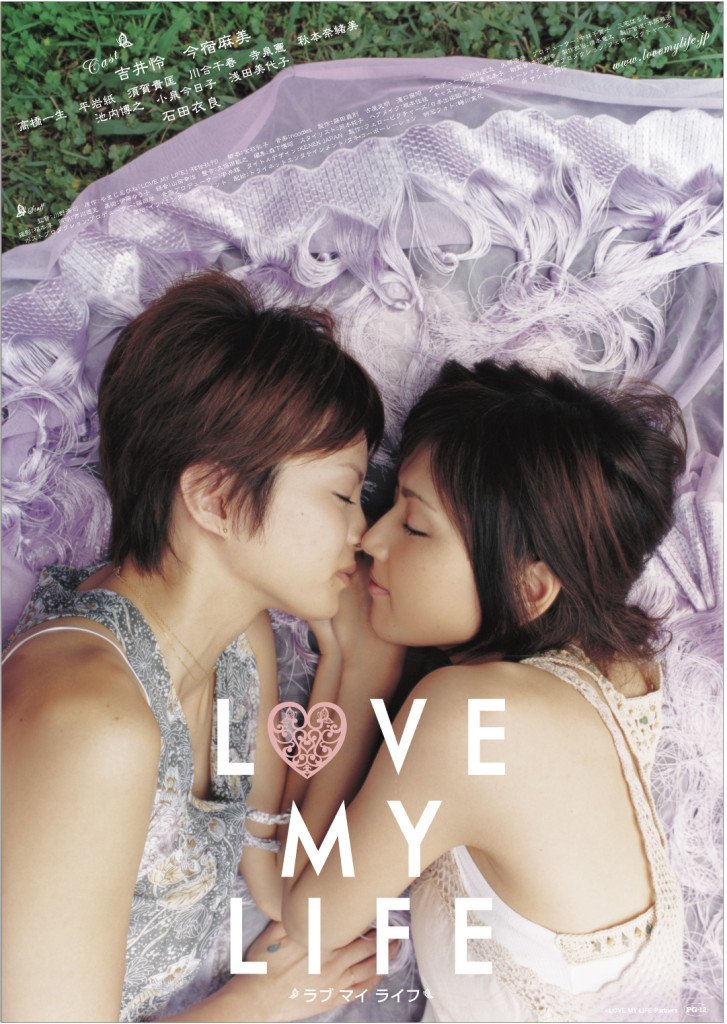 Rotten Tomatoes score: N/A
Directed By: Koji Kawano
Written By: Hiroko Kanasugi, Ebine Yamaji
Starring: Asami Imajuku, Rei Yoshii, Ira Ishida
Based off the josei manga by Ebine Yamaji, Love My Life is the twelve millionth film about a gay or lesbian youth who comes out to shitty parents. That's pretty much it.
---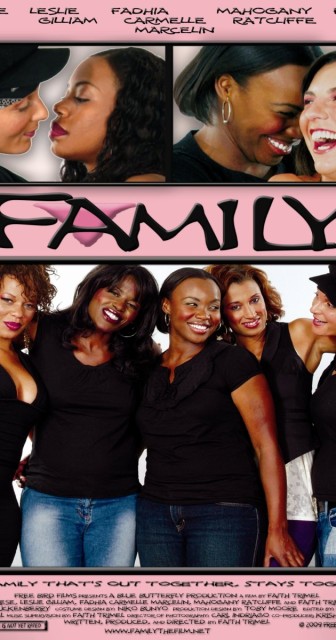 Rotten Tomatoes score: N/A
Directed by: Faith Trimel
Written by: Faith Trimel
Starring: Fadhia Carmelle Marcelin, Leslie Gilliam
A group of lesbian besties making a pact to come out together? A cast full of people of color? Sign us up.
---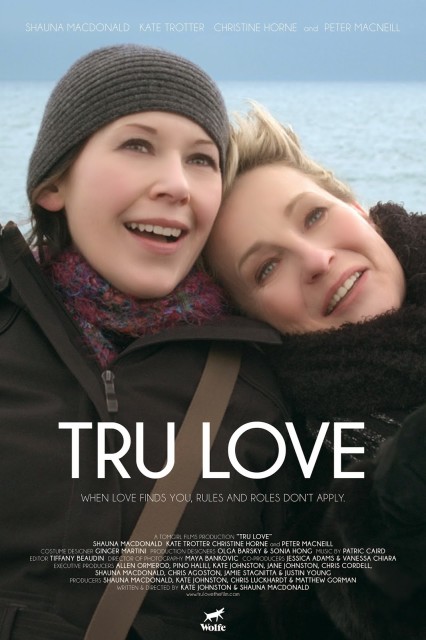 Rotten Tomatoes score: N/A
Directed by: Kate Johnston, Shauna MacDonald
Written by: Kate Johnston, Shauna MacDonald
Starring: Kate Trotter, Peter MacNeill
The May/December romance at the heart of Tru Love is but one of the many complex relationships in this surprisingly layered film. Winner of nearly a dozen awards across the U.S., Canada, Ireland, and India, Tru Love might just make you want to believe in soul mates. Or fall asleep. Depends on your style.
---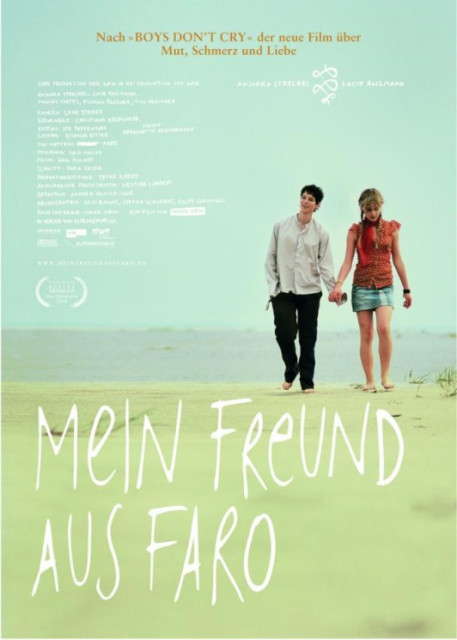 Rotten Tomatoes score: N/A
Directed by: Nana Neul
Written by: Nana Neul
Starring: Anjorka Strechel, Lucie Hollmann
Just your classic German tale of a tomboy who assumes the identity of a Portuguese guy named Miguel after she plows down a pretty girl in the street.
---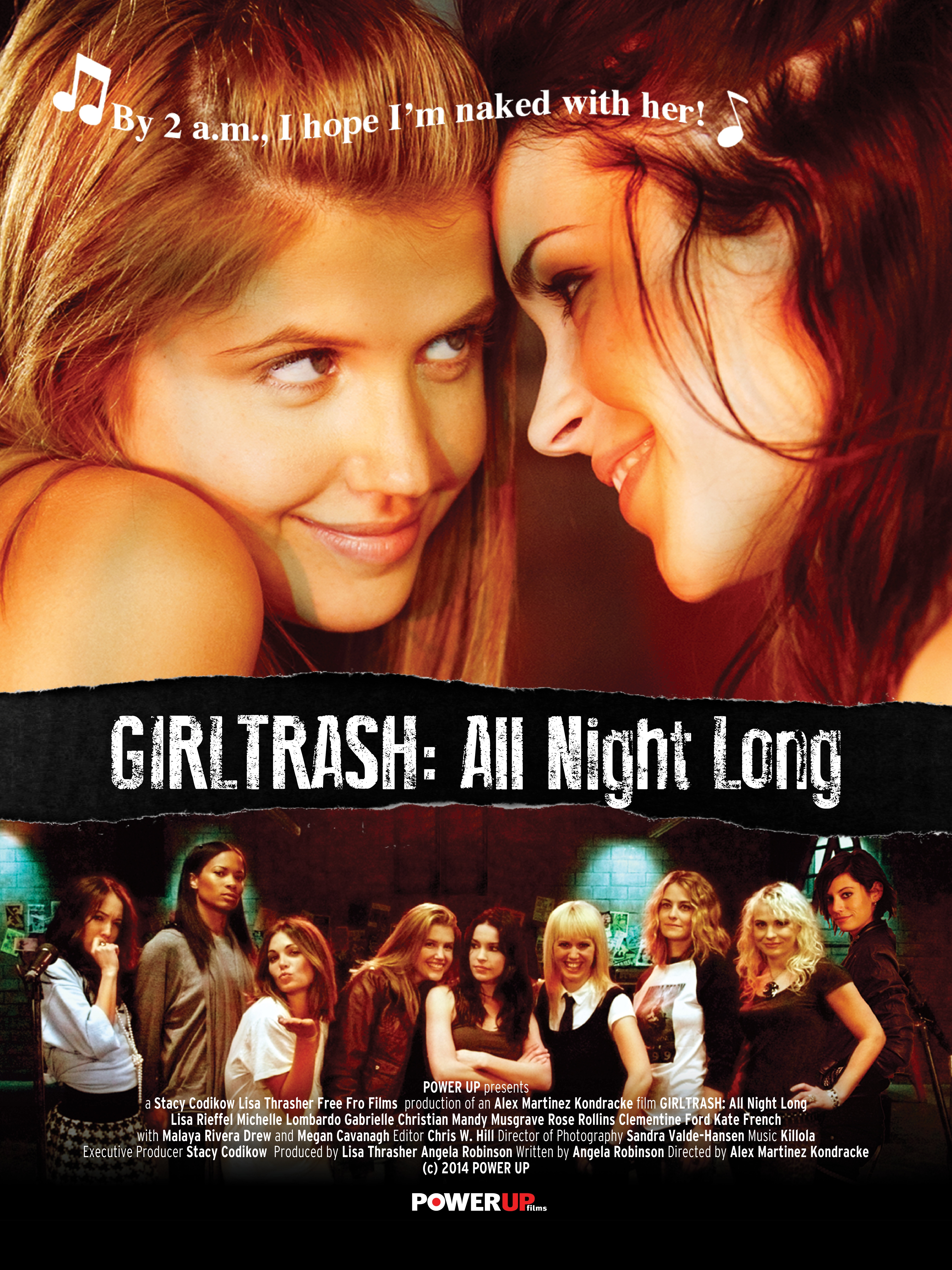 Rotten Tomatoes score: N/A
Directed by: Alex Martinez Kondracke
Written by:  Angela Robinson
Starring: Michelle Lombardo, Gabrielle Christian, Mandy Musgrave, Rose Rollins, Kate French, Clementine Ford, Malaya Rivera Drew, Jessica Chaffin
There was a lot of drama around the release of this film, and we do stand with Angela Robinson, who did not approve the final cut of the movie. But it's still pretty cute and worth a mention — it's a rock musical chock-full of ladies you love to see play gay, like the lead actresses from South of Nowhere and Kate French, Malaya Rivera Drew, Clementine Ford and Rose Rollins from The L Word.
---

Rotten Tomatoes score: N/A
Directed By: Dean Matthew Ronalds
Written By: Domenic Migliore, Giovanni Anthony Silva
Starring: Nicole Fox, Jennifer Bini Taylor, Nicole Buehrer
A yellow tank top immediately spins me into a lesbian mindset, but it isn't A torturing Ashley — Ashley is doing it to herself. What's interesting about this is that this movie on Amazon is one of this site's top outclicks, back from when Kate recommended it in 5 Lesbian Films You Might Have Missed in 2013, perhaps because many people are drawn to stories that contain terrible things like self-mutilation and sexual assault. Or perhaps because you recognize the lead actress from America's Next Top Model! 
---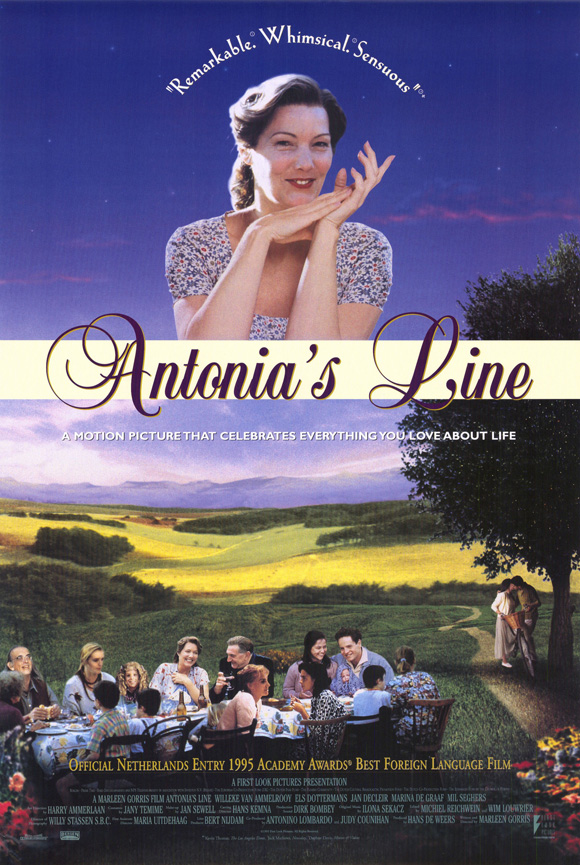 Rotten Tomatoes score: 64%
Directed by: Marleen Gorris
Written by: Marleen Gorris
Starring: Willeke van Ammelrooy, Els Dottermans, Jan Decleir
This multi-generational film that explores the lineage of a World War II widow named named Antonia, who returns to her hometown to take care of her ailing mother. Danielle refuses to take a husband, but does want to have a child. After getting pregnant and giving birth, Danielle ultimately love with her genius daughter's tutor.
---

Rotten Tomatoes score: 64%
Directed by: Susan Streitfeld
Written by: Susan Streitfeld, Julie Hebert
Starring: Tilda Swinton, Amy Madigan
The lesbian themes in Female Perversions aren't central to the plot, and the non-linear storytelling is a bit much, but Tilda Swinton's electric portrayal of the high strung Eve Stephens is outstanding. A lawyer who is one step away from being appointed a judge, Eve is called away to defend her kleptomaniac sister, Mad in this 1997 psychological gut punch.
---
82. Daphne (2007) (UK)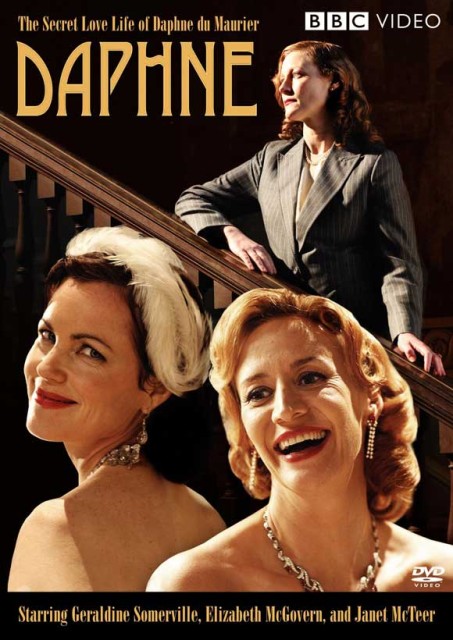 Rotten Tomatoes score: N/A
Directed by: Clare Beavan
Written by: Amy Jenkins, Margaret Forster
Starring: Geraldine Somerville, Elizabeth McGovern
Daphne is exactly the film you need, if the thing you're missing from your life is Downton Abby's Elizabeth McGovern in a depressing-as-fuck period drama about the unrequited lady loves of novelist Daphne DuMauier.
---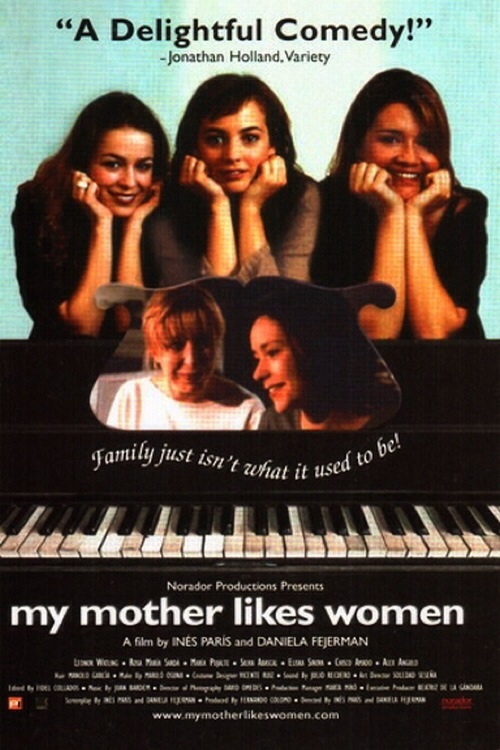 Rotten Tomatoes score: 45%
Directed by:Daniela Féjerman, Inés París
Written by: Inés París, Daniela Féjerman
Starring: Silvia Abascal
Long-divorced Sophia gathers her three daughters to share the news that she's fall in love! Hurrah! That love is the sapphic sort. Not-so-Hurrah.
---
---
Are you following us on Facebook?
Pages: 1 2 3 4 5 See entire article on one page