co-written by Rachel and Yvonne
1. Jordana Brewster's eyebrows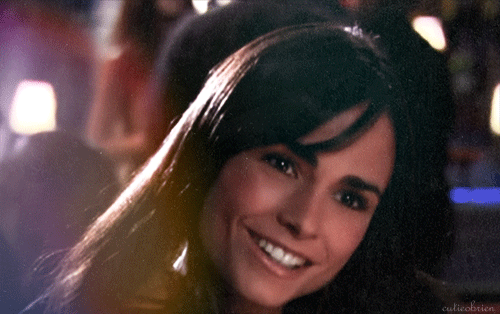 2. Early 2000's makeup was not great
For people's faces. Generally. But it WAS great if you were a compact of baby blue eyeshadow or a lipgloss.
3. It's normal to come close to crying while watching this, right?
They're just so cute! And they don't die??? Not even one of them!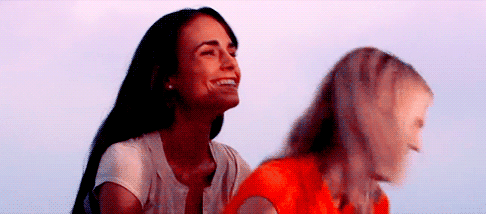 4. Where is Bobby getting all these bracelets?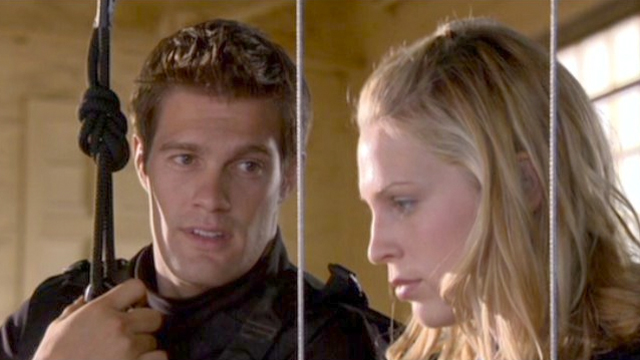 Did he already have the puka shell necklace on deck for Amy even before he dropped his dad's FBI bracelet (why would the FBI give anyone a bracelet???) in Lucy's soup? Or is he going to the bracelet store for these? What's the story.
5. For a brief moment at the beginning it seemed like Max might be the main character, which would have been a very different movie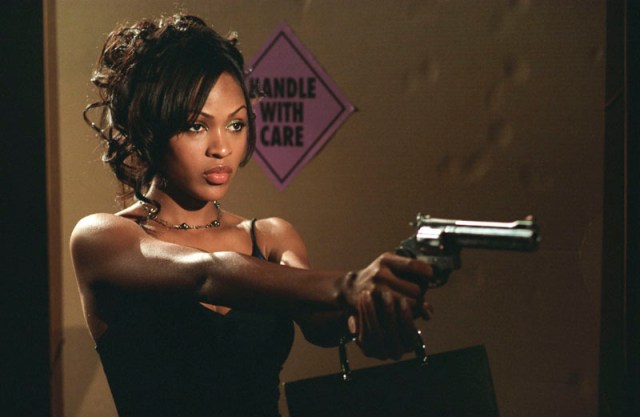 It still be a great movie. Maybe a little more like that Saoirse Ronan movie Hanna. Pretty bloody. Bobby wouldn't make it, for instance. But maybe at the end Max just gets to move to an isolated seaside cabin where she can raise goats and live peacefully.
6. For someone who got a "perfect score" based on her ability to lie, Amy is not a very good liar!!!
When Max catches her and Janet coming back from their surprise double date, Amy's best excuse is "I was sad about Bobby and had to take a walk?" And she what, brought Janet? It's not believable that anyone would bring Janet anywhere on purpose.
7. Janet is Ginger Spice, Max is Scary Spice, Dominique is Posh Spice, Amy is Sporty Spice, and Lucy is also Sporty Spice. I don't think anyone is Baby Spice.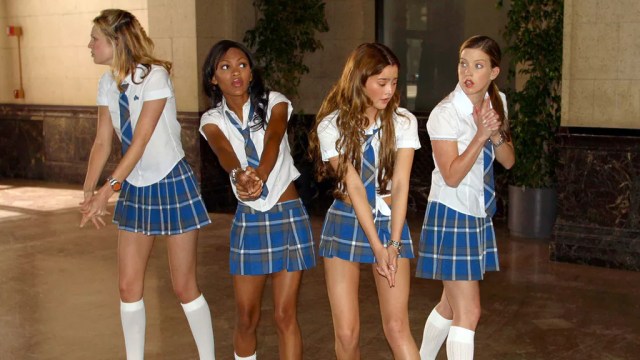 Maybe it's Amy, actually. I think you could make a case that Amy is Baby Spice. Please discuss.
8. What conditioner does Jordana Brewster use? Or is it like a heat styling serum? How is it so shiny?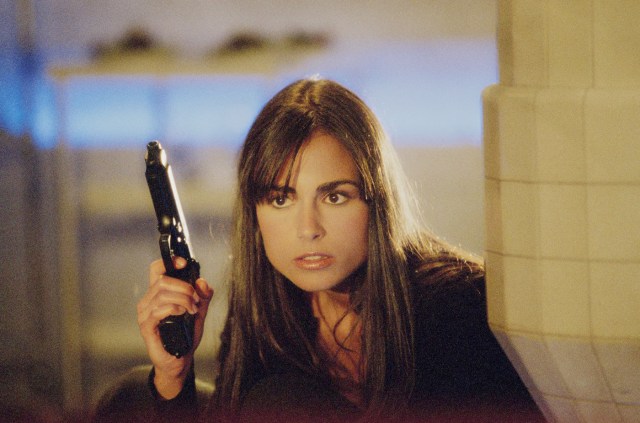 "That's some Garnier Fructis hair." — Lauren Taylor Klein
9. Would you be willing to let Meagan Good shoot at you with a gun IF before doing so she also strutted towards you wearing a plaid skirt. Explain your answer.
10. The Jodie Foster Reference!!!!!!
"Amy, I think you identify with Lucy Diamond. I think she sees your pathos. You've got some dangerous union symbiosis going on — What's that movie with Jodie? And the little dog falls in the well with the lotion?"
BONUS: Which of these sourced-from-Livejournal D.E.B.S icons should Rachel start using as her profile picture on Slack?