HELLO COMMUNITY.
This is a special announcement to alert you to the fact that we, Autostraddle.com — and so by extension YOU, because we're a community-funded operation! #neverforget — have been nominated for GLAAD's Outstanding Blog of the Year Award. Congratulations, reader!!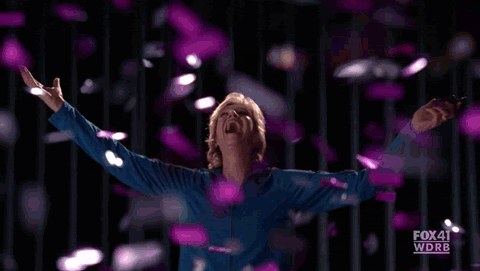 Our friends at Elixher are also nominated! Along with the excellent Transgriot! Such brilliant competition. We're respectfully requesting that your cross your queer little fingers for us, because we like getting awards. Like, a lot.
You may remember that we were also nominated for Outstanding Blog of the Year in 2013! We're very popular and good at our jobs, you guys. Ron 2.0 won the award last year, but there was a vodka fountain and Founder / CEO Riese got a salad out of the deal so really, who can complain? ONWARD AND UPWARD.
The complete list of blogs nominated in this category are listed below and they are AMAZING and we're legitimately super honored just to be nominated alongside them.
+ Elixher
+ The New Civil Rights Movement
+ Holy Bullies and Headless Monsters
Riese will be telling you about the other nominees for the 25th GLAAD Awards a little later today, but for now let's just bask in the sunshine of this moment together. Excitement!
---
Before you go!
It takes funding to keep this publication by and for queer women and trans people of all genders running every day. We will never put our site behind a paywall because we know how important it is to keep Autostraddle free. But that means we rely on the support of our A+ Members.
Still, 99.9% of our readers are not members.
A+ membership starts at just $4/month.
If you're able to, will you join A+ and keep Autostraddle here and working for everyone?
Join A+