A woman in the Nigerian town of Lafia has been in the news lately for disowning her cat Bull for "unnatural sexual behavior."
The woman claims that Bull has only made sexual advances towards other male cats in the house despite having been provided with numerous perfectly attractive and presumably DTF female cats at his disposal.  Neighbours attest that none of the kittens born in the house in the last seven years resemble Bull's colouring, which suggests that he has not been fornicating with the lady cats at all.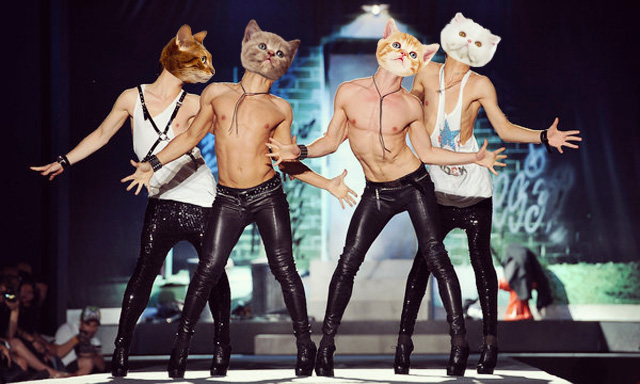 According to the Nigerian publication Leadership, the cat's owner spouted a bunch of homophobic nonsense and then announced that "anybody interested in this gay cat can have it because I have no further use of it."  Neighbours have been gathering at the woman's house to witness this feline abomination for themselves, but at press time, nobody has stepped forward to claim Bull.
Although our sources confirm that several eyewitnesses spotted the other male cats in the house canoodling with Bull on multiple occasions, none of them were willing to give a statement regarding their relationship to the whiskered Lothario.  On the other hand, Bull was more than happy to make his position known.  He gracefully lifted a leg over his head, licked himself in an unsavoury manner, and purred contentedly.  Although Bull's feelings weren't terribly hurt by his owner's rejection, he is hopeful about being adopted by a new human who will be more accepting of his lifestyle.