It's April, it's time to search for bunnies and look at a brand-new smokin' hot lesbian lady! It's Autostraddle Calendar Girl time!
Firstly, a little refresh of the Calendar Girl concept for any newbies:
We just think Maxim, COED and Playboy shouldn't get to corner the market on "monthly devotions to very very good looking women." We know lots of hot lesbians who also look good casually lounging on bedsheets and hanging out at the pool/on the couch.
Each month our photographer Robin will shoot a Le Cadeau by Robin set (as featured on WeTV) with one beautiful, talented, smart, interesting and sexy lesbian lady. At the end of the year, we'll have a pretty kickass calendar that you can buy for 2011, which is our last year on earth before the apocalypse. Don't you want to keep track of that in style?
As always; if you'd like to be gawked at by thousands of lesbians and get photographed by celebrity world-famous photog Robin Roemer, email Robin at robin[at]autostraddle[dot]com with two photos of yourself and tell her a little something about why you're so special. You must live in the NYC area or be able to get there and be 21+.
+
---
+
This month's Autostraddle Calendar Girl is:
Sarah
Miss April
From Photoblogger Robin:
Miss April Sarah Croce met stylist Sara Medd, make-up artist Christina Natale, and I at my new digs on a rainy Sunday.
Sarah's a rugby player, an actress, and an all around blast to hang out with.  I actually photographed Sarah once before when she was doing the Logo/Levis Unbuttoned campaign.  So, Sarah and her crazy abs are no stranger to the lens.  I was glad when she contacted us to be an Autostraddle Calendar Girl and thought everyone else might be to!
Christina did beautiful natural make-up and Sara got some really fun, sporty threads that we knew Miss Croce would rock!  So I'll say this in advance for Sarah and the whole team… You're Welcome.  :)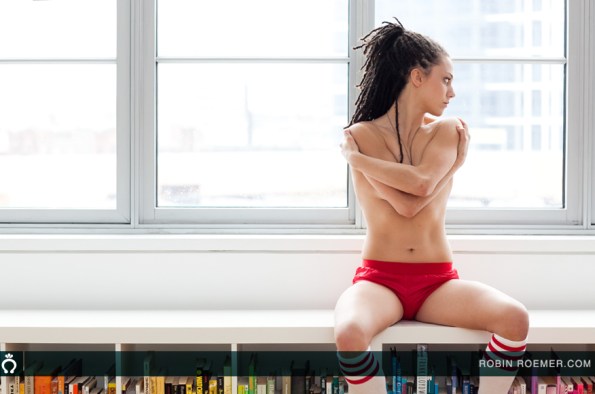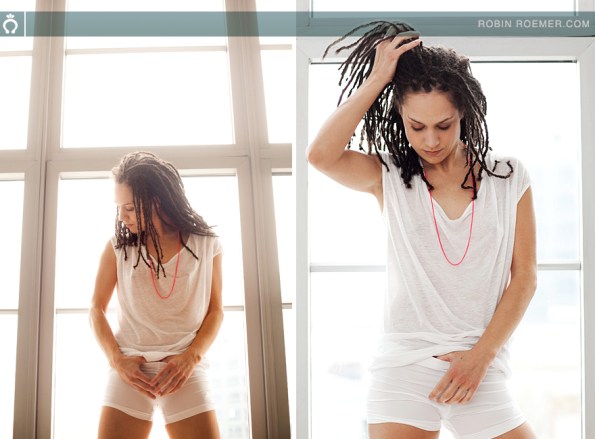 ---
+
.
Sarah Croce is an actress best known for her spots in Girl Talk, Bleeder, The Levi's Unbuttoned campaign, AT&T and Issues: The Series. Also, she looks damn good in boyshorts, plays rugby and wants to be an activist for reals reals.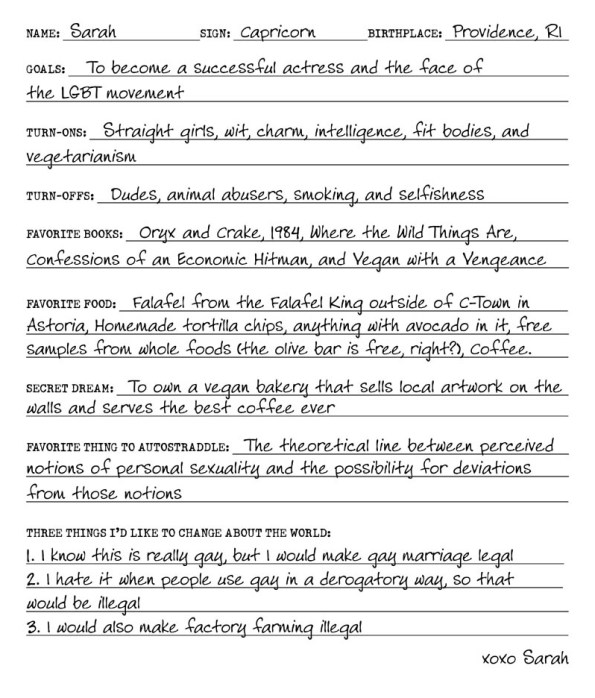 ---
+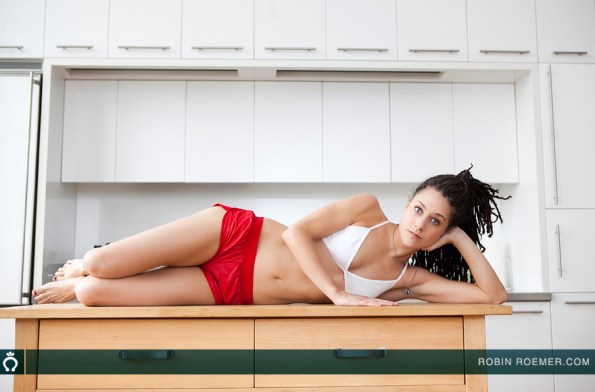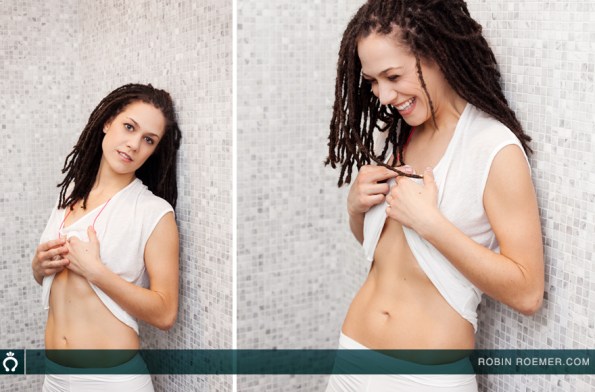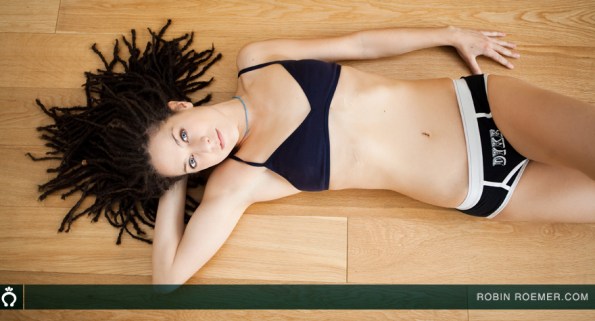 +
---
+
+