It's March, it's time to drink green beer and look at a brand-new smokin' hot lesbian! It's Autostraddle Calendar Girl time.
Firstly, a  little refresh of the Calendar Girl concept for any newbies:
We just think Maxim, COED and Playboy shouldn't get to corner the market on "monthly devotions to very very good looking women.wp_postsWe know lots of hot lesbians who also look good casually lounging on bedsheets and hanging out at the pool/on the couch.
Each month our photographer Robin will shoot a Le Cadeau by Robin set (as featured on WeTV) with one beautiful, talented, smart, interesting and sexy lesbian lady. At the end of the year, we'll have a pretty kickass calendar that you can buy for 2011, which is our last year on earth before the apocalypse. Don't you want to keep track of that in style?
As always; if you'd like to be gawked at by thousands of lesbians and get photographed by celebrity world-famous photog Robin Roemer, email Robin at robin[at]autostraddle.com with two photos of yourself and tell her a little something about why you're so special. You must live in the NYC area or be able to get there and be 21+.
---
This month's Autostraddle Calendar Model is:
Carmen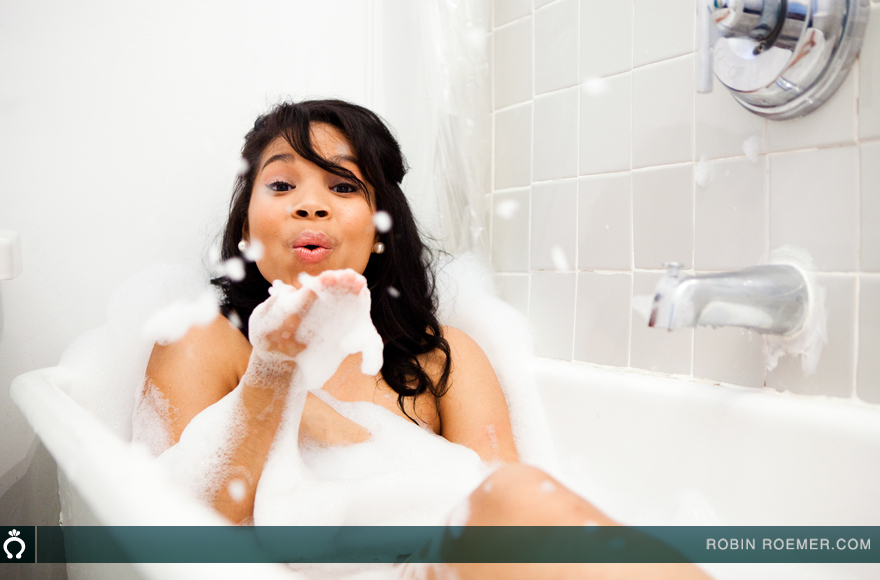 Robin: Carmen is a comic so we knew right away she would be so much fun to work with. Who doesn't love a funny girl? My style team and I decided that for March we'd do something bright, because we basically can't wait for spring. Carmen's smile is so infectious, we just smiled and laughed our way through the shoot. In addition to being naturally gorgeous, Carmen has a great personality and is super animated making her super easy to photograph. Thanks to Ashlee for letting us use her fabulous apartment! Thanks to Carmen for taking direction so well! Thanks to Christina for the wonderful make-up once again and to Sara for dressing Carmen in bright and sexy threads.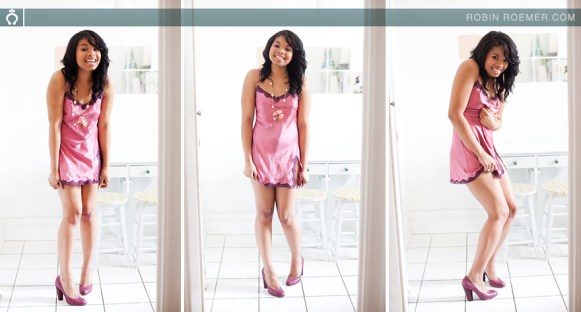 +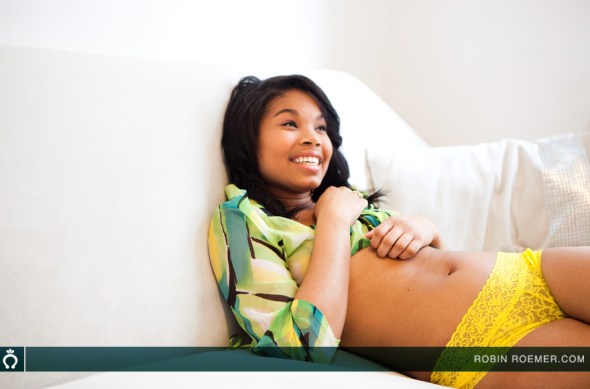 All About Carmen: Carmen is an Ohio native and Marymount Manhattan grad who does stand-up comedy all over the city.
Carmen also enjoys eating pizza, reading, sleeping to dream, and writing a lot. Other passions include "erotic looking/tasting fruit," Zen, truth, fishing, sweet wine, brunch, the color turquoise and fantasising about one day getting to do paintballing. Until her paint-balling dreams are realized, Carmen has settled for lazer-tag and other activities that spark & delight her youthful soul.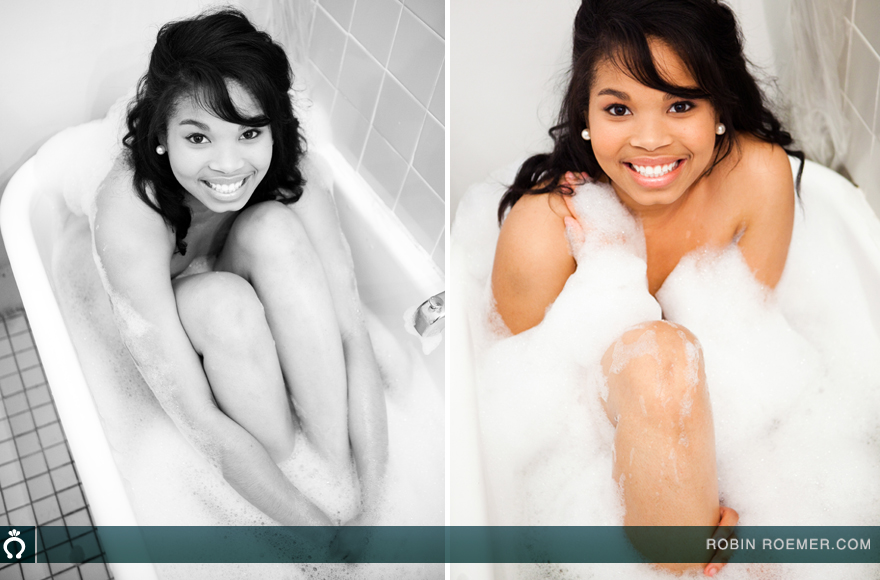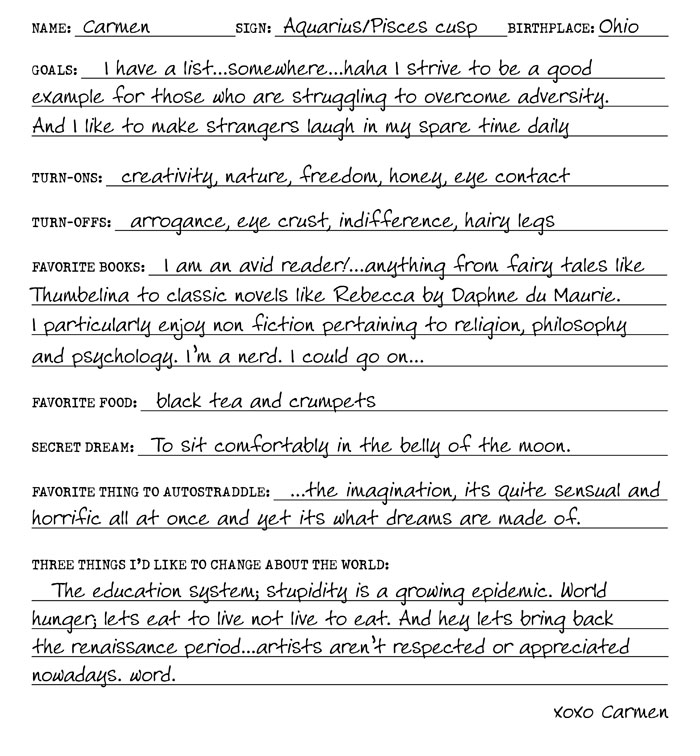 ---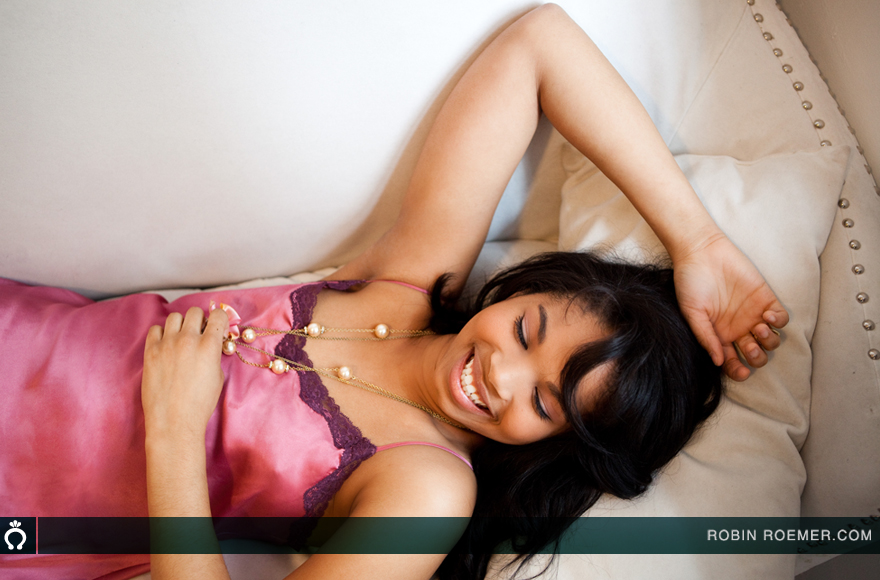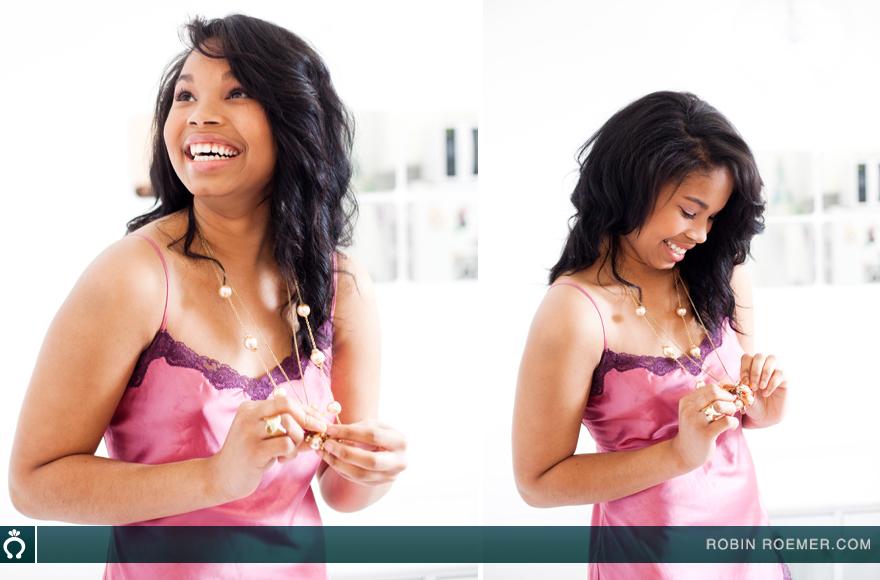 Follow Carmen on twitter and watch her on youtube .
---
+