Yesterday was Harry Potter's birthday. I'm coming down to the end of Harry Potter and the Deathly Hallows on Pottermore. As with the last book and the last movie, I feel like everything is ending forever all over again. And that's even with Harry Potter and the Cursed Child announced, because likely I won't get to see it as I don't live in the U.K. Summer is on the downswing, school is approaching and it just, in general, feels like the magic is fading.
Which is why we're going to add some magic back into our technology today.
The first step, obviously, is to get sorted at Pottermore because your decisions from here on out might rely on your house. I'm a person who thinks the only valid way to be sorted is Pottermore because it's the only quiz with input from J.K. Rowling, who is clearly the authority. Regardless, though, I've always been a Ravenclaw—doesn't matter the quiz, I've never not been a Ravenclaw. Even after all this time; always. Ravenclaw4ever.
Anyhow, once you're sorted, here's how to Harry Potter out your technology this weekend. Go forth!
---
Computer Decals
See, this is how you signal to cutie queers while you're working across from them in coffee shops. Probably they also support S.P.E.W and have a lot to say about it.
A. Harry Potter Vinyl Mac Skin, $5.00.
C. Hedwig Laptop Decal, $11.00.
D. Weasley Is Our King Decal, $5.00.
---
Phone Cases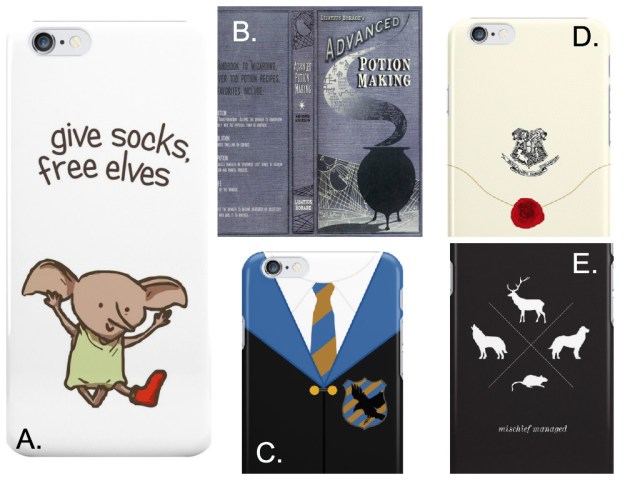 B. Advanced Potion Making Wallet/Phone Case, $29.00.
C. Ravenclaw Robes Case, $23.95 because RAVENCLAW4EVER.
D. Hogwarts Letter Case, $25.00.
E. Mischief Managed Case, $25.00. Should an iPhone case make me cry? This one made me cry.
---
This Wand With Which You Control Your Television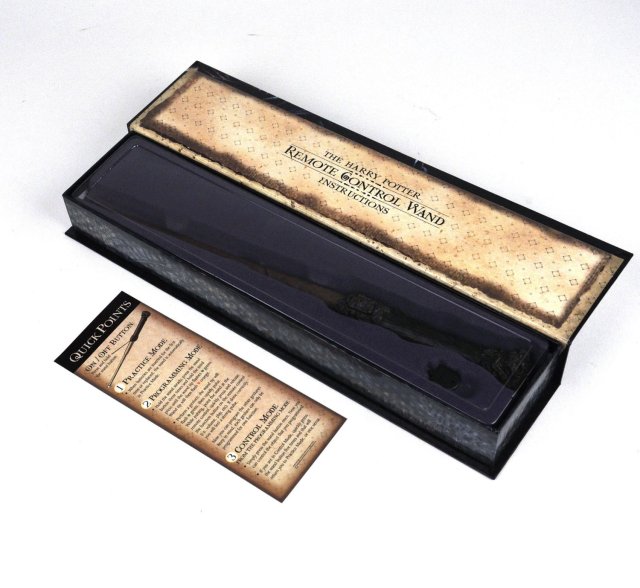 I got this for my future-father-in-law. No word on whether he likes it, but I can at least guarantee that it will show up to your house in one piece and look RAD. If you would like to use this gesture-based remote and be a badass movie-watching wizard, it's $49.00.
---
Lego Harry Potter
This game is made for virtually every platform in existence. Specifically I'm talking iOS, OS X, Microsoft Windows, Nintendo DS, Wii, PlayStation 3, PlayStation Portable and Xbox 360 and…WHO SAID IT WAS MADE FOR CHILDREN. I don't even care. This is the cutest. Prices vary by platform, it's split into Years 1-4 and Years 5-7.
---
Literally Every Single Thing We've Written About Harry Potter
Or at least, everything I could find.
Dear Harry Potter, We Are Lesbians And We Love You by a number of us
Holigay Gift Guide 2014: Muggles Still Waiting On Their Hogwarts Acceptance Letters by Heather Hogan
Finite Incantatum: Harry Potter's Spell Comes to an End and Everyone Is Talking About It by Laura Wooley
Playlist: Yer Listening to Wizard Rock, Harry by Forever Intern Grace
And this Harry Potter Appreciation Society on ASS, aptly nicknamed AutoPotter
---
Control Your Computer With Magic
And now the thing you've actually been reading for — how to control your computer with magic. Or, well, kinda close to magic.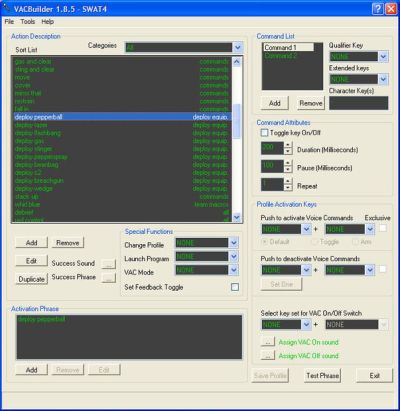 Voice Command on Windows XP and Vista
I don't have a Windows machine at my disposal to try this, but here's a nifty walkthrough on how to program your computer to respond to certain spell words. This is totally customizable, but there are a few very clever recommendations: Lumos to brighten the screen, nox to dim it, etc. This person's even made a "I solemnly swear I'm up to no good" function that opens the browser because this person is a whimsical genius.
ControlAir on Mac
This one is for the crowd who wants to go all Severus Snape non-verbal spells on us. Not without its bugs, but shows really great promise — ControlAir is a free app that lets you control iTunes, Spotify, rdio, even Vox using hand gestures. You can even mute your computer by making a hush motion with your finger in front of your mouth. What I hope will happen with this is it'll become more accurate and be able to be used in Powerpoint/Keynote. Because that'd be rad.
Leap Motion on Mac, Windows, Linux and Virtual Reality
Now this piece of hardware looks pretty cool — and they have a stable of apps and games, from Sculpting to Robot Chess, to go with it. Much like the above software, the Leap Motion controller lets you control your computer with hand gestures. Unlike the app above, it actually does work fairly reliably. A bit pricey for the magic, though: Leap Motion Controller is $79.99, and the VR Mount is $19.99. You read that right — there's even an option to mount the thing to the Oculus Rift and control shit WITH YOUR HANDS. Some day, I do want a Harry Potter game for the Rift where you can do shit WITH YOUR HANDS because OMG wouldn't that be cool? I say this, of course, having just been made motion sick by a video of someone using the Rift with this piece of equipment, so maybe it wouldn't be for me. But it would be awesome.
So what did I miss, my lovely witches and wizards? How do you Harry Potter your tech?
---
This has been the one-hundred-thirty-ninth installment of Queer Your Tech with Fun, Autostraddle's nerdy tech column. Not everything we cover is queer per se, but we talk about customizing this awesome technology you've got. Having it our way, expressing our appy selves just like we do with our identities. Here we can talk about anything from app recommendations to choosing a wireless printer to websites you have to bookmark to any other fun shit we can do with technology. Header by Rory Midhani.