If you're depressed that Rosie O'Donnell canceled her Friday Night Dinah Shore show, you might be tempted to do what we always do in times of great pain & grief, which is stare at this photo: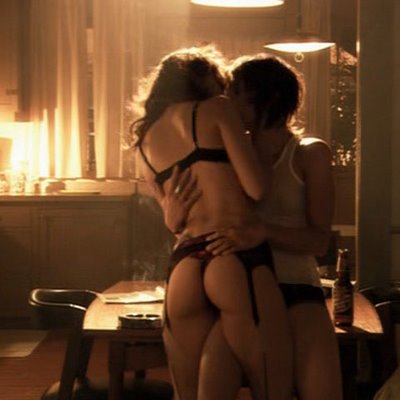 Which is why it's quite ironic & delightful that not only will DJ Samantha Ronson be spinning at Girlbar that night (more on that in a minute), but Club Skirts has just announced that the brain and entire body behind that incredible ass up there, actress Sarah Shahi, aka our own CARMEN DE LA PICA MORALES. is coming to Club Skirts Lesbian Party Wonderland The Dinah! that very evening!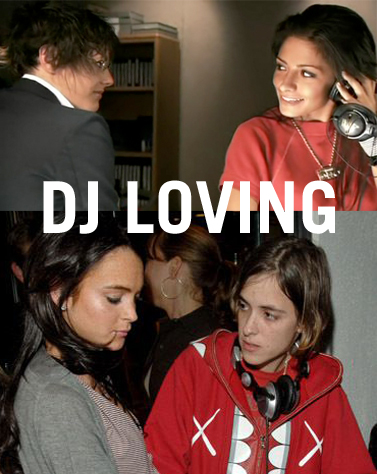 During Dinah's White Diamonds party on Friday night at the Palm Springs Convention Center, you'll be able to meet Sarah Shahi in person/cop a feel, and have her sign that copy of Curve Magazine you still have hidden in your vibrator box. According to Club Skirts' enthusiastic press release, Sarah Shahi will MAKE A SPECIAL APPEARANCE FOR A NEVER-BEEN-DONE BEFORE AUTOGRAPH & PHOTO OPS WITH FANS!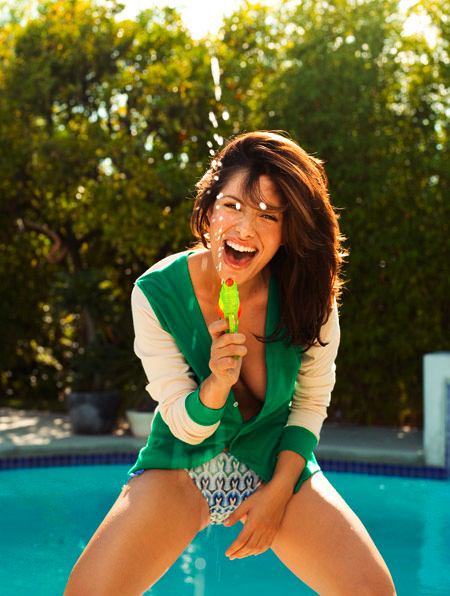 This announcement comes on the heels of last week's big announcement from Girlbar Dinah Shore — they've snagged lesbian DJ Samantha Ronson for their Friday night party. DJ Samantha Ronson will be fielding Tweets from Lindsay and spinning live from the DJ booth at Girlbar's Pure White Party on Friday, April 2 at Hotel Zoso, followed by a performance from R&B Powerhouse Kelis. Between Kelis's milkshake and SamRo's magical fingers, there will be a lot of girls and bois in the yard.
In lieu of Rosie's show, the "SINFULLY HILARIOUS CULT-FAVE FEMINIST COMEDY DUO" Kathy Najimy and Mo Gaffney are bringing a "ONE NIGHT ONLY REPRISAL OF THEIR MULTIPLE AWARD-WINNING SATIRICAL SMASH, The Kathy and Mo Show!
Says The Dinah:
We're disappointed in [Rosie O'Donnell's decision to cancel her show at The Dinah to remain in Miami with her children over spring break] and we know our Dinah fans will be as well. All Rosie tickets may be transferred to The Kathy and Mo Show. We are also holding an exclusive private meet & greet with The L Word's favorite character, Sarah Shahi, in which she will autograph complementary L Word hats and pose for photos with all previous Rosie O'Donnell ticket holders prior to the meet & greet with the general Dinah attendees.
Both Samantha Ronson and Sarah Shahi, though supportive of the community, haven't put themselves out there like this for the lesbians before, which means we have officially gone gaystream and equality is probs right around the corner!
You can plan your weekend using Autostraddle's handy Dinah Shore guide with special Dinah Shore map, which is the best Dinah Shore guide on the entire internet for real, and also you can buy tickets for Girlbar or Club Skirts events at their websites.