Yeah it's not the weekend, but I decided to call this thing I do where I talk about whatever the hell I want the "Geekender" and I'm sticking to it. Because these thoughts occurred to me over the weekend whilst watching my girlfriend toil away at Zelda: Twilight Princess. Which has a conspicuous lack of a good map. We'll get to that.
I've always known that in another life I'm meant to be a cartographer. I did a project on cartography in the 4th grade and since then I've known that about myself. But here I am in this life, with no parchment and no funding or blessing from the Queen to speak of. Also, in an unfortunate turn of events, some other asshole discovered all of the continents already.
"In an unfortunate turn of events, some other asshole discovered all of the continents already."
There's such an intoxicating charm to the unknown. And while there's an impossible array of stuff we don't know or understand in fields like neural science, astronomy and and biology, I think we've pretty much got mapping the Earth covered. And that sucks. And yeah brains, stars and cells are cool, but I want to discover continents. Brains are confusing, stars are far away and cells? That shit is tiny.
Modern life is such a bummer. There's no allure of distant, untrodden lands. No unsailed seas to beckon me. To add insult to injury, satellite imaging and GPS  kind of render an unrealized old-school cartographer's dreams of glory and discovery completely obsolete. But my curiosity and apparent, inexplicable passion for mapping will not be quelled. It will only manifest creatively, in a manner that suits a life navigated by iPhone. My inner cartographer must seek the thrill of the unknown through other means, and that brings me to my point. Or at least my topic; I may not have a point. Video games are my topic.
Some games give us unique laws of physics (see: Braid, Bayonetta), most give us original opportunities. But my favorite games let the player discover a vast new world. And that's why I like role-playing games. In RPGs, you often begin in a quaint village of some sort. This is my absolute favorite part: the moment you peek out of your starting area or opening level, you are struck by just how vast the undiscovered game world may be. The in-game map either illustrates this vastness with countless unfamiliar towns and obscure continents or it alludes to it, showing you the size of the world you've found yourself in and maybe filling in the teensy part of the map representing where you're standing. This is my most intoxicating moment, though actually unfolding all of the mystery comes in at a close second.
"This is my absolute favorite part: the moment you peek out of your starting area or opening level, you are struck by just how vast the undiscovered game world may be."
Games handle maps in different ways, and I'll highlight a few of my favorites. In some games, like World of Warcraft, the combat and generally a lot of the goings-on actually occur on the world map or the "overworld" (sounds like "overlord," creepy). Some games provide a map exclusively for navigation, and I love these too. To get between towns and dungeons or from one level to the next your character appears on a zoomed-out map and then you zoom them off to where you want to go.
Both kinds of maps are usually a scaled-down aerial view of where you are and what's between there and where you want to go. Either way I love navigating around the map. Part of it I can explain and part is just this weird, pseudo- nostalgic joy that hearkens back to a time when there were totally unknown places out there just waiting to be discovered. I like it best when these exotic in-game locales unfurl unique inhabitants and architecture that isn't just transplanted from Medieval Europe. That's boring and it doesn't make my imagination all hot and bothered.
So now I'll showcase a few maps I love, or maps I think I'd love or maps I did love or maps you'd probably love! Maybe we'll even go vaguely chronologically!
Zelda. Everybody loves Zelda. I actually didn't play this game because I weirdly didn't own it back in the day. But when I'd go over to a neighbor's house and they had this shit up on the screen my eyes would glaze over with lust. In the legend of Zelda, your map was all you had. The map was the game and that was awesome. Or it looked awesome anyway.
I just started Final Fantasy I on my iPhone and it's pretty awesome. It's kind of hard to play an RPG on a morning commute, but the updated graphics are adorable and from everything I hear it's a timeless classic, it being first in the series of soon to be 13. Check it out at the iTunes store. I'm loving the classic top-down RPG style and the black mage is sooo cute I almost wish I hadn't kicked him off my team. I'm def in the Honeymoon stage with this one- I have no idea how big the world will be or what the greater map looks like and I'm lovin' it.
My love for Super Mario Bros. 3 knows no bounds. You don't actually play on the map, but it lets you scoot from one castle or little spade house or scary ghost-infested mansion to the next. I love everything about this map: Mongo Big world! Deserty world! Swimmy world! And the game- oh the game. It's my fave Mario incarnation. Though it's verrrry closely followed by Super Mario World.
Speak of the devil! Okay, Super Mario World MAY actually be my favorite. Maybe they're tied. It's like choosing between your kids or something. Super Mario World's got an edge because the map was more focal and it's so goddamn adorable I almost can't look at it. Also, Yoshi. I love me some Yoshi. I actually want to move to Super Mario World. That's my lifeplan.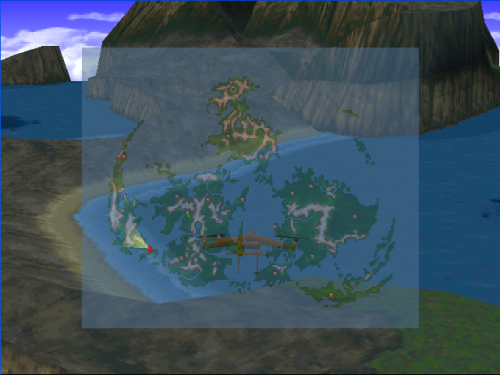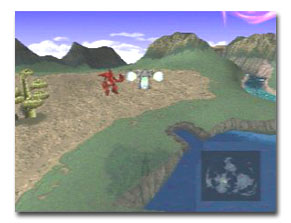 Oh Final Fantasy VII. What a special sleepless place in my heart there is for you. This map is probs my favorite type of map because when you go from one town or cave or whatever to the next on the map your character appears as a disproportionately large little dude actually walking around on an otherwise proportionate 3Dish (maybe like 2D+) landscape. I LOVE THAT I DON'T KNOW WHY.
And you can see stuff coming sometimes, like this amorphous red blob which is actually the Devastating-Near-Impossible-To-Beat Ruby Weapon. He's so devastating and scary, he actually shows up on the map! Your everyday critter wouldn't.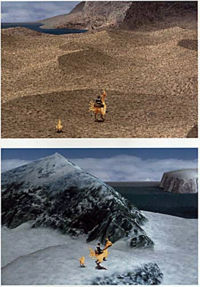 Final Fantasy VIII is the same story. Here's the main guy, Squall riding around on a chocobo (giant chicken). This is perfect. My eyes are glazing over. Maps like this let me feel like I'm playing Monopoly. Because my favorite part of Monopoly is choosing my piece from among the tiny, perfectly scaled-down miniatures. I love proportionately disproportionate things. Which is weird. Chickens! Look!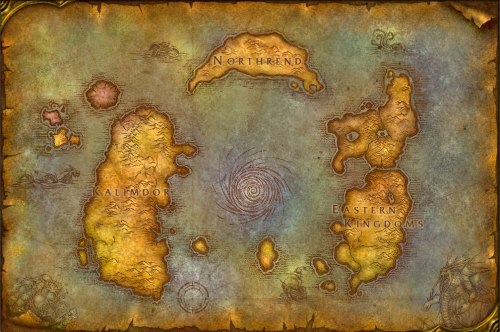 FAST FORWARD and now we have the totally gorgeous map of WoW. I love it- It's beautiful. You actually do play on the overworld here, but it's very sexy and 3D and fancy. This map pops up when you need to glance at it and otherwise appears as a little mini-map in the corner for not getting lost. This is a great map, all around. And i'd guess its the largest. It's really big guys.
HONORABLE MENTIONS: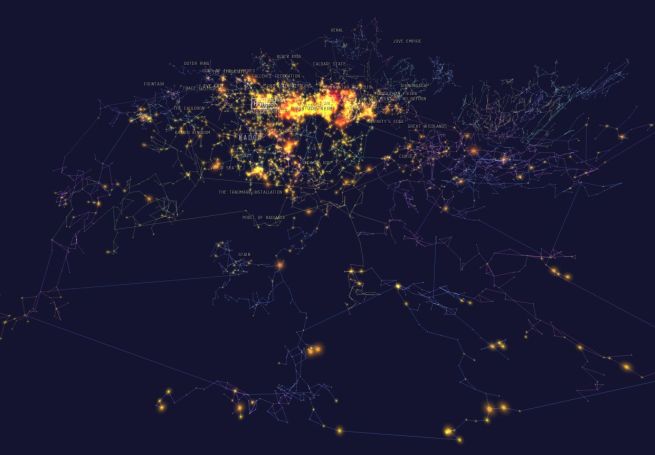 Oh, EVE Online. Here's a super involved MMORPG that I tried to play. I really did. It's in space, so this is a starmap and that's cool. I know .0005% of the total things  there are to know about this game. I tried to play it for a few days and didn't have much fun, and I think that's the point of games. This was a little more like going to work. But this star map is beautiful.
Hey, it's the New Super Mario Bros game for the Wii! I haven't played this game because I don't have a Wii and I don't like saying WiiMote, but I'd like to play it. This overworld map looks so much like Super Mario Bros. 3 I will probably break into your house to play it soon.
DO NOT WANT: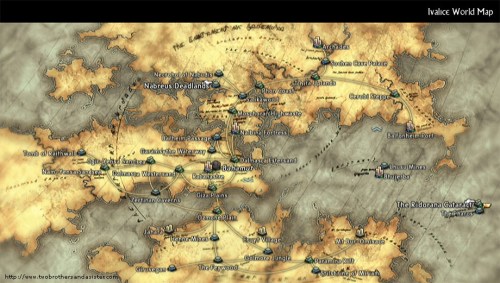 Okay Final Fantasy XII, you really pissed me off with this map. In FFXII you run around on the overworld for the most part, like in WoW. But this map is so limited it makes me crazy. I NEED TO SEE WHAT'S ON THOSE OTHER CONTINENTS. I mean, I'm pretty sure I'm like 90% of the way through this and I don't think I'll get to see much more of the greater world and that frustrates me. Argh! Maybe i'll print a copy of this image and paste it on a huge sheet of paper and draw the rest of the goddamn thing myself.
Do you have map feelings? Am I the only would-be cartographer? Fuck it, let's just talk about how much we liked Super Mario Bros. 3.
Also, SECRET BONUS QUESTION: If I made an Autostraddle World of Warcraft guild, would you join it? I think that'd be fun, assuming it wouldn't just be me. It wouldn't be for serious L33t gaming or anything, it'd be more for antics, really. And antics mean screenshots and you know what screenshots mean? Less writing for Taylor. JKJKJK I think it'd be really fun. I'll go wait in Stormwind. Er, you guys are coming right?