This weekend the ladies of Autostraddle are super busy at the legendary Dinah Shore Weekend, which is actually quite sexy because apparently the ladies at Dinah Shore just can't keep their shirts on and their tits in. So today lovely Laura is bringing you a look at even more of the lesbosexy tumblrs popping up all over twitter.
Lesbian Sexy Tumblr Alert: The List, Part Two
Mr. Sexsmith
Mr. Sexsmith of Sugarbutch Chronicles does the super-'feminine,' the super-masculine, and a little of what falls in between. This is the place to be if gender play, trans identities and butch/femme dichotomy is what you dig. Don't forget to check out his blog for erotica and sex toy reviews.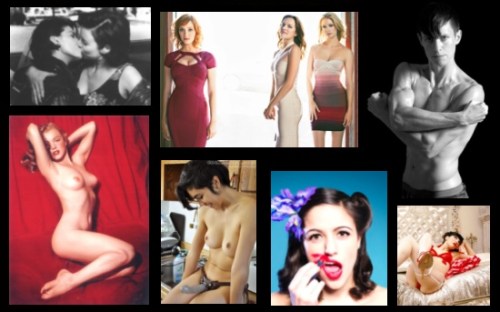 Laugh And Live
She may only be 18, but the French girl who runs this tumblr knows what she likes. For the most part, this means semi-undressed girls with tattoos and good haircuts. She usually includes a picture of herself a day and she is pret-ty cute.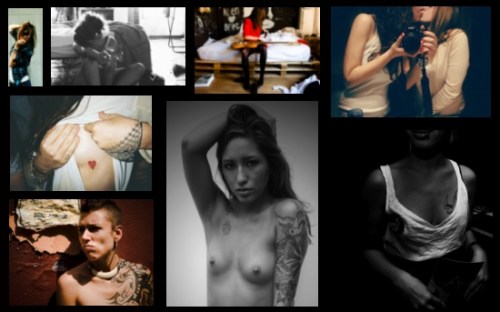 Weed and Hips
Weed and Hips is pretty damn enticing. There are a lot of pictures taken with webcams and as the title suggests, a lot of pictures of weed and hips. If you love the marijuana and if you love women's body parts then you will probs love this tumblr.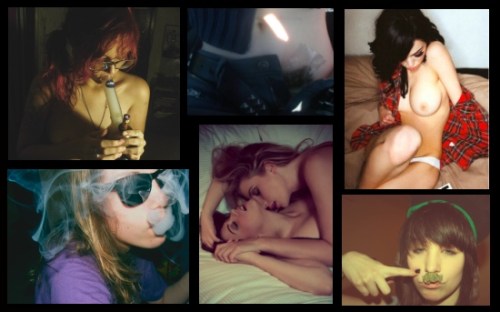 Fuck Yeah Geek Girls
Do you like glasses and the girls that wear them? We've got just the place for you. Video games, books, and the occasional ninja turtle outfit are mixed right in with plenty of gratuitous nudity.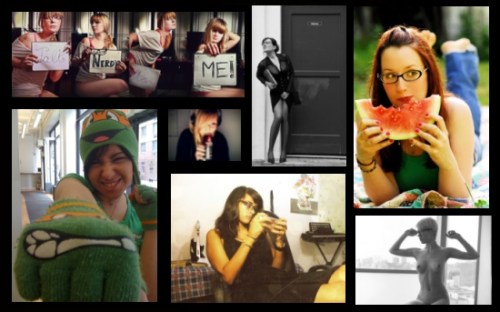 Judith and Jill
Judith and Jill is full of naked women! Sometimes they are putting their fingers in other naked women's vaginas and sometimes they are going solo, sometimes they are not even using fingers. Judith and Jill is kind of like soft-core porn mixed in with pretty pictures of girls on the beach.
Things That Excite Me
If willowy amazon women are your thing, Things The Excite Me has got all the lacy lingerie photos of Keira Knightley, Kate Moss, and and supermodels-whose-names-I-don't-recognize that you could ever want.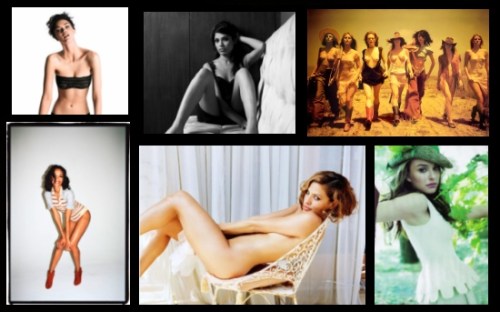 Synthetic Pubes
The name! I know, it makes me feel slimy every time, but I like to think of it as a special test. If you can get past it, untold treasures are in store. It's like the cave of wonders from Aladdin, but you don't get three wishes, just a lot of pretty girls.
Let's refresh who we highlighted last time…
Lesbian Sexy Tumblr Alert: The List, Part One
Fuck Yeah Lady Love: Hey, want to see some girls kissing? Go Here. They've pretty much got you covered for all your photographic snogging needs along with plenty of other lesbian-themed paraphernalia.
Elles Étaient Deux: Do you like to see gifs of Naomi and Emily making out? That scene in Jennifer's Body when Megan Fox kisses Amanda Seyfried? What about a collage of the sex scene in Gia? Elles posts pictures of sexy kisses in lesbian movies and tv shows so if you like to see celebrities kissing then go go go! Also; Xena Warrior Princess and Gaby.
Malloreigh: Malloreigh's a suicide girl who likes the vegan things, bicycles, and other girls. She calls herself an oversharer, but that's totally not a bad thing; you'll find exhibitionistic photos of her among all the other girls. If you dig her tumblr, you should check out her flickr account as well.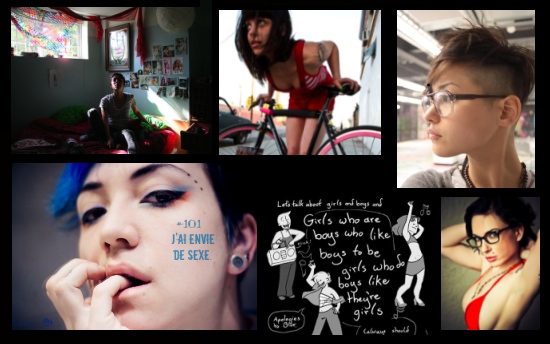 Cute Boyish Lesbian Girls: Don't let the name fool you, this guy's not all androgyny city, it's just about being queer. Most of the pictures here are good proof that beauty and butch aren't mutually exclusive.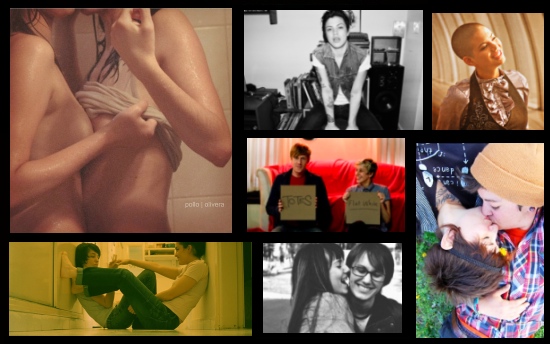 Also, if you've not checked it our already, our 14 Genderqueer & Lesbo Blogs to Watch debuted a few months back, highlighting the fantastic achievements of:
Fuck Yeah Dykes
Girls Who Like Girls
W[omen] O[f] C[olor] Survival Kit
Bohemea
Suicide Blonde
Liquor in the Front
Autostraddle
Sapphoria
Queering
Fuck Yeah The L Word
Pink Taco Lovers
Defining Myself
Les Femmes
masculin/fèminin
---
Next: Lesbian sexy links for your otherwise uneventful Sunday.
Pages: 1 2See entire article on one page