I began my queer life under the tutelage of queer web series and queer international TV shows with English subtitles created by fan communities on YouTube. (Hand aufs Herz's Jemma forever!) So I felt right at home with Anne+, Netflix's new queer film that serves as both an epilogue and a new beginning for the two-season crowd-funded Dutch web series of the same name. Co-created by the show's lead actress, Hanna van Vliet, along with Maude Wiemeijer and Valerie Bisscheroux, the 90-minute dramedy follows the titular Anne as all the happy endings from her show come unraveled. Her girlfriend Sara? Falling for someone else. Her plan to move from Amsterdam to Montreal? Well, that was for and with Sara. The novel she finished? Her editor thinks it's too unfocused to publish now. It's time for a quarter-life crisis!
But Anne is surrounded by supportive queer community, loving parents, and a new non-binary friend named Lou (Thorn Roos de Vries) who introduces her to the world of drag.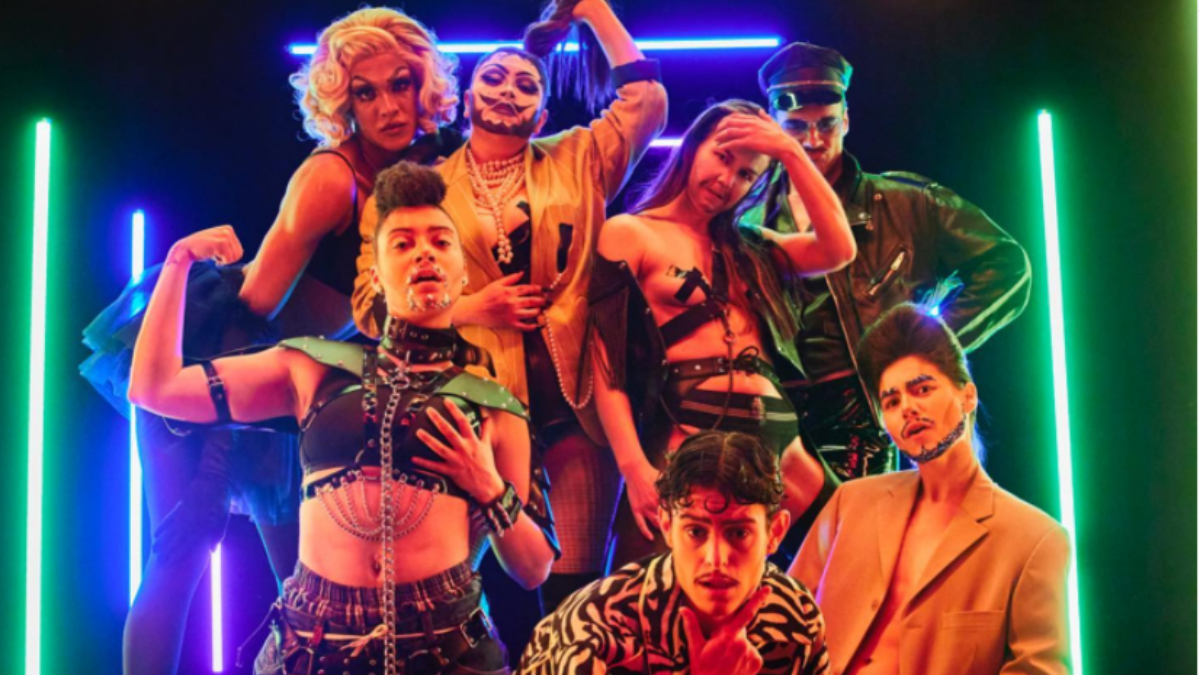 I'm always leery of shows that bring back queer characters who left our screens with rare happy endings tucked under their belt, due to the never-ending parade of death and trauma that usually follows — but I am pleased to report that Anne makes it out of the whole thing pretty unscathed. And who doesn't enjoy a little low-stakes storytelling now and then? Especially when it's full of queer-acted and queer-directed sex scenes that outshine anything you've seen in a web series and most things you've seen in even indie queer films? The other thing Anne+ really has going for it is that it simply does not care that straight people exist, as characters or as audience members.
The trouble with Anne+ is that it's stacked on Netflix against so many bigger budget queer movies, and it does show. Also, much like Anne's novel, her movie could use a gentle, but firm editorial touch. There's lots of rambling dialogue, lots of monologues (that serve as both exposition and general unpacking of queer ideology), and lots of aimlessness. Which does make sense because, well, I've been around plenty of queer people who love to give speeches about their place in the cosmos of queer theory, and also Anne doesn't know what she's doing with her life (after she was sure she had her next grown-up steps on lock!!!), so she's got to do a little wandering with her wondering.
Luckily, Amsterdam is a very beautiful place to take a ponder and a stroll. I know because when I was in my 20s and leaving my career and a toxic relationship and coming to terms with the fullness of my sexuality, I quit my accounting job and went to Amsterdam. Anne+ gave me a lot of really lovely gay flashbacks.
If you're looking for a movie that feels like the experience of hanging out at A-Camp, Anne+ is for you. She and her friends even have one of those inflatable rainbow unicorns that show up at every gay pool party you've ever been to. It's just one of the many easter eggs that populate a movie made with a whole lot of love for being queer.