It's Trans Awareness Week, the week leading up to Trans Day of Remembrance on November 20th. When we say that Autostraddle is website primarily for queer women, we want to be 100% clear that that includes queer trans women and that it's important to honor trans women year-round, not just in obituaries. So all week long we're going to be spotlighting articles by and about trans women, with a special focus on trans women of color. We hope you'll love reading everything as much as we've loved writing and editing it.
---
It's November 14, and the first day of Trans Awareness Week. Awareness, at its most basic level, is just knowing what is happening in the world of trans people, or in our case, mostly specifically trans women. So to start the week off, I'm going to take a look back at some of the trans news, coverage and stories that we've featured in the past year.
Not every trans story from the past year is going to be featured here, there are tons of trans women and I'm just one person. The point of this list is just to provide a cursory glance at the lives of trans people and the trans coverage we've had here on Autostraddle in the past year, so please forgive me if I miss a few things.
---
November
30th – Amazon Prime's Emmy winning show about a transgender woman, Transparent, hired Our Lady J as its first trans staff writer.
---
December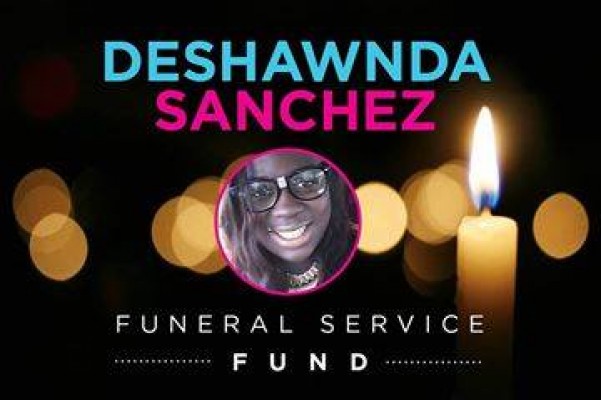 5th – Just two short weeks after Trans Day of Rememberance 2014, another Black trans woman was murdered. Her name was Deshawnda Sanchez.
12th – With issue #37, Batgirl undid the good faith they had built with trans fans. The comic had featured Alysia Yeoh, one of the first trans characters in  mainstream comics, but in this issue they relied on tired transmisogynistic stereotypes with their villain and even had Batgirl herself shout out "you're a man" when she pulled off the villain's wig. The creative team was quick to apologize, though, reached out to trans women to figure out how they could do better, and even changed the issue for the trade paperback. Way to step up.
19th – New York State decided to start including trans healthcare in their state Medicaid coverage.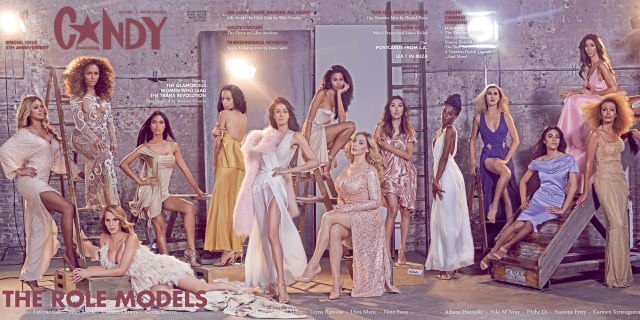 22nd – A group of trans women of color were featured on the cover of Candy Magazine, and reminded us that living as a TWOC is a radical act. Some of the trans women featured include Laverne Cox, Janet Mock, Geena Rocero, Isis King, Juliana Huxtable and Gisele and Carmen Xtravaganza.
30th – 17 year old trans girl Leelah Alcorn committed suicide, sparking a national conversation about how dangerous so-called reparative therapy is for trans youth.
---
January
6th – Trans Lifeline, a suicide for and staffed by trans people, is here to help you out.
7th – If you want to read about a badass trans blacksmith, you can read Willow Zietman talk about her life.
8th – B. Binaohan ruminated on listening to living trans women and #JusticeForLeelahAlcorn.
9th – Papi Edwards, a Black trans woman, was murdered in Louisville, Kentucky.
13th – We wrote about Witchy, a webcomic about Asian witches who get magic from their hair. And it co-stars a teenage trans witch of color.
13th – Incarcerated trans woman LeslieAnn Manning sued New York State after being raped in prison.
14th – Madeleine Flores talked about her new comic Help Us! Great Warrior, which features a TWOC as a co-star.
17th – Lamia Beard became the second Black trans woman murdered in just eight days when she was killed in Norfolk, Virginia.
26th – For the third time in less than three weeks, a Black trans woman was murdered. This time it's Ty Underwood in Tyler, Texas.
29th – We interviewed Londyn Smith de Richelieu about appearing on Love Thy Sister.
31st – Yazmin Vash Payne, from Los Angeles, became the fourth trans woman of color murdered in the US in January.
---
February
1st – Just one day after Yazmin Vash Payne was murdered, another TWOC, Taja Gabrielle DeJesus, was murdered in San Francisco.
3rd – I asked if Image comics, with at least four trans women characters, is doing trans women's representation better than anyone else.
10th – Penny Proud was murdered in New Orleans, becoming at least the 6th trans woman murdered this year.
12th – Bryn Mawr widened its admission guidelines to allow trans women.
16th – Kristina Gomez Reinwald was murdered in Miami. At this point, a trans woman of color is being murdered about once a week in the US.
17th – Sera from Angela: Asgard's Assassin and later, 1602: Witchhunter Angela and Angela: Queen of Hel is the closest thing we have to a trans superhero at this point.
21st – HUD told homeless shelters to stop discriminating against trans people.
22nd – Sumaya Dalmar, a Somali-Canadian trans woman, was murdered in Toronto.
---
March
1st – Charges against Monica Jones, a Black trans woman, were finally dropped after she was initially convicted of "manifesting prostitution," a crime many trans advocates referred to as "walking while trans."
7th – Keyshia Blige, a Black trans woman, was murdered in Aurora, Illinois.
8th – Wellesley College opened its doors to trans women.
10th – Mari watched the movie Boy Meets Girl, about a bisexual trans women played by a trans woman actor, and liked it a lot.
13th – Trans teenager Jazz Jennings starred in a commercial and got her own reality show on TLC.
17th – As a transgender lesbian, I take up two letters in LGBT and I don't want to have to choose a side.
18th – Raquel Willis talked about the "tragic" humanity of Black trans women.
23rd – In Boise, Idaho, DW Trantham, a transgender girl, stood up to angry and transmisogynistic parents who withdrew their daughter from school because DW was allowed to use the girl's bathroom.
30th – Mya Hall, a Black trans woman with a history of mental illness, was shot by NSA security when she drives into a security checkpoint.
31st – Here are 18 songs by trans artists and bands with trans musicians in them.
---
April
2nd – The 2015 Trans 100 was announced and I talked to the women on the list about how we can all support trans women.
7th – As capitalizing on the stories of trans women started becoming a media trend, a bunch of TV shows about and starring trans women were announced.
8th – Discovery Life aired a trans docuseries called New Girls on the Block about a group of trans women living in Kansas City.
25th – In an interview with Diane Sawyer on ABC, Caitlyn Jenner came out as a trans woman, making her the most famous trans person in the US. Caitlyn Jenner's coming out is probably the biggest trans news story of the year alongside the terrifying and tragic record number of reported murders of trans women, almost all of whom have been trans women of color.
---
May
4th – Janet Mock was absolutely amazing on Oprah's Super Soul Sunday.
4th – Smith College, a women's college, will start accepting trans women.
15th – In a very unsurprising article, Audrey writes about how trans women prisoners suffer most from failures to stop prison rape.
18th – ABC Family's show Becoming Us isn't exactly the transgender reality show we hoped it would be.
18th – After a whole month(!) without any reported murders of trans women in the US, London Chanel was murdered in Philadelphia.
30th – Mercedes Williamson, from Rocky Creek, Alabama, became the second trans woman murdered this month and at least the 10th this year.
---
June
1st – While we were up at A-Camp, Caitlyn Jenner made her debut on the cover of Vanity Fair.
1st – A crack team of A-Camp staffers put together this list of 16 ways to make queer women's spaces more friendly to trans women.
8th – Barnard College, a women's college in New York City, announced that it will start accepting trans women!
8th – Luna Merbruja and Lexi Adsit talked to us about their TWOC storytelling revolution, Brouhaha.
12th – Caitlyn Jenner is a Pretty Big Deal on the internet, here's what we said about how we're going to cover her.
21st – Mari talked about how she rebuilt her relationship with her father after coming out for Autostraddle Plus.
22 – The Autostraddle staff watched the Netflix series Sense8, co-starring Jamie Clayton, a trans woman, and co-created by Lana Wachowski, another trans woman. We had very mixed feelings on it.
23rd – Jasmine Collins, a Black trans woman, is murdered in Kansas City, Missouri.
29th – US Immigration officials released a memo saying that they plan on improving their placement and treatment of trans immigrants in their detention centers, but the fight for justice for these immigrants isn't over.
30th – The Girl Scouts of Western Washington turned down a $100,000 donation because it was given on the condition that they exclude trans girls.
---
July
6th – Maddie showed you how to talk to your parents about being better trans allies if you're cis.
13th – I watched Tangerine, a film starring two trans women of color, and liked it a lot.
14th – Ashton O'Hara was murdered in Detroit. His (reports say he identifies as a trans woman and used he/him pronouns) murder is the beginning of the second huge wave of murders of TWOC in America this year.
15th – Caitlyn Jenner is awarded the Arthur Ashe Courage Award at the 2015 ESPY awards.
16th- Porcelain, a character in Gail Simone's Secret Six, is shown to be genderfluid.
21st – One week after Ashton O'Hara is murdered, India Clarke was murdered in Tampa, Florida. Just over halfway through the year, more trans women had been murdered than we know were murdered in 2014.
23rd – K.C. Haggard was murdered in Fresno.
29th – Shade Schuler was murdered in Dallas, making her the third trans woman murdered in nine days.
---
August
6th – Lexi Adsit writes a terrific list of 24 actions needed to help trans women of color survive in a time when more are being murdered than ever before.
8th – Amber Monroe was the second Black trans woman murdered in Detroit in less than a month.
10th – Miss Major absolutely shuts down that horrible Stonewall movie's version of one of the first major events of America's LGBTQ history.
11th – Kicking off a week where three trans women of color are found murdered, Kandis Capri was killed in Phoenix.
13th – The body of Elisha Walker was discovered in Smithfield, North Carolina. She went missing late last year.
15th – Tamara Dominguez was the second trans woman of color murdered in Kansas City, Missouri this year. Four trans women of color have been found murdered in the first half of August.
19th – The director of About Ray, a new movie starring Elle Fanning as a young transgender boy, seems to not quite understand what a trans boy is.
20th – The White House hired its first openly trans staffer, Raffi Freedman-Gurspan, who will serve as Outreach and Recruitment Director in the White House Office of Presidential Personnel.
26th – Issue #17 of Lumberjanes came out, where Jo, one of the main characters, talks about being a transgender girl. This is one of the best comic issues of the year and makes Jo the first transgender girl of color to star in a popular all-ages comic.
26th – Morgan Collado wrote about her experience watching Tangerine and how it seems like the only time trans women of color get to have our stories told is when we're experiencing trauma.
---
September
4th – The White House announced that it would start requiring insurers to cover transgender healthcare.
8th – I interviewed Jen Richards, Angelica Ross and Laura Zak about their upcoming webseries Her Story, about two trans women (played by Richards and Ross) who enter into new relationships, one with a man, one with a woman. It looks really amazing!
22nd – Gabby Bellot wrote this terrific essay about how to write about trans women.
24th – Maddie wrote about the mistreatment of queer and trans immigrants in "GBT pods."
24th – Beth interviewed Blacksmith Willow Zietman about her awesome metalwork business.
29th – I interviewed Zackary Drucker and Rhys Ernst, two producers from Transparent, about their terrific docuseries This is Me.
30th – Law and Order aired its attempt at a Very Special Trans Episode. I, and other trans people, were not very pleased.
---
October
6th – Keisha Jenkins, a Black trans woman, was murdered in Philadelphia. She was at least the 20th trans woman murdered this year and the 2nd murdered in Philadelphia.
8th – Presidential Candidate Hilary Clinton met with activists including Cherno Biko and discussed the murders of trans women of color, which she called a "national crisis."
8th – California became the first US state to officially ban the use of "trans panic" defenses in court.
11th – Diane Rodriguez, a trans activist from Ecuador, announced that her boyfriend, Fernando Machado, is pregnant with her child. Congratulations!
13th – Argentinean trans activist Diana Sacayán was found murdered in her apartment in Buenos Aires. She worked with LGBT rights groups like Movimento Antidiscriminatorio de Liberación and the International Lesbian, Gay, Bisexual, Trans and Intersex Association.
13th – CJ Bruce wrote about how Ch4's docuseries "Girls to Men" mistreated, mislead and misused them.
15th – Samantha Azzarano, a former Walmart sales associate in New Jersey, sued her manager and the company for harassment. After she came out as trans, Sheena Wyckoff, the manager, started calling her trans slurs, yelling at her and writing her up without reason.
15th – Kroger, the nation's largest supermarket chain, announced that it will provide full health benefits to trans employees starting in January 2016.
15th – Zella Ziona, a Black trans woman, was murdered in Gaithersburg, Maryland. She's at least the 21st trans woman to be murdered in the US this year. According to police reports, she was murdered because she "began acting flamboyantly" and "greatly embarrassed" one of her friends in front of his peers.
19th – I tried to make a list of the 10 Best Cities for Trans Women and found out that no such list exists.
21st – Lee Daniels is creating a new show for Fox called Star that's about a hip-hop girl group with four female leads. One of those leads will be an Afro-Latina trans woman, and the casting call is specifically looking for trans actors. This will be the first time a trans woman of color will be a lead character on a prime-time network show.
22nd – New York Governor Andrew Cuomo announced that he would extend the New York State Human Rights Law to protect trans people.
24th – Bestselling YA author James Dawson came out as a trans woman.
24th – Reina Gossett talked with Grace Dunham about transphobia, activism, empathy and violence.
27th – Drew wrote about her experiences trying to find self-love and embracing her natural hair as a Black trans woman.
28th – Legendary trans activist Sylvia Rivera became the first trans person to have a portrait in the Smithsonian's National Portrait Gallery.
30th – How to Get Away With Murder had maybe the best Very Special Trans Episode ever.
---
November
1st – Anry Fuentes, a trans girl in California, made her school's varsity cheerleading squad after being kicked out of her home by her mom.
1st – MTV's show Faking It announced that they were looking for trans actors for the upcoming 3rd season.
2nd – The Office of Civil Rights releases a report saying that a school in Illinois violated a trans girl's Title IX rights when it refused her access to girls' bathrooms and locker rooms.
3rd – Voters in Houston showed their transmisogynistic side when they voted down the Houston Equal Rights Ordinance, which would have protected not only LGBTQ people, but also other protected classes like race and sex. HERO failed to pass largely because of commercials targeting trans women, claiming that the law would allow men to enter women's bathrooms where they could assault bathroom users. Men going into women's bathrooms and assaulting people would, of course, still be illegal, and trans women aren't men, nor are there widespread (or really any) reports of trans women assaulting people in bathrooms, but this vote showed that transmisogyny is indeed a successful political strategy.
4th – Tangerine and Drunktown's Finest, two movies starring trans women of color (Drunktown's Finest was also written and directed by one) are available to watch online!
5th – Janet Mock marries Aaron Tredwell in what was probably one of the most beautiful weddings ever.
9th – The Out 100 honored trans women including Caitlyn Jenner, Candis Cayne, Mya Taylor and Kitana Kiki Rodriguez of Tangerine, Hari Nef, Juliana Huxtable, Bamby Salcedo, Breanna Sinclairé, Jennicet Gutiérrez, Andreja Pejic and Jen Richards.
14th – The Bring Your Own Body exhibit ends in New York City. In this exhibit, trans artists showed their work alongside a selection of archival documents exploring the history of trans people's lived experiences.