Happy Sunday Funday, cupcakes! I spent a bunch of time driving a car around yesterday, but that's a big deal when I do it, see, because I am in the process of getting my license. So! I parallel parked a few times, just so everyone knows. I'm ready for the rest of my life, y'all. And basically for my NASCAR career.
Let's Hear It For The (First Pair Of) Girls Women (To Be Married in Puerto Rico)
The first-ever same-sex wedding went down in Puerto Rico this week, and it just so happened that the lucky couple were two lovely ladies, both of whom are writers who pushed for marriage equality on the island. In other words, this is the part where we start chanting one of us, one of us one of us.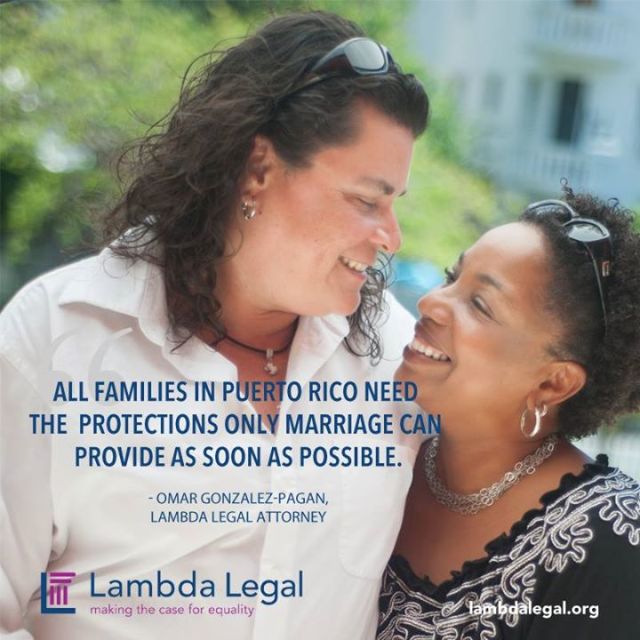 Congratulations, Yolanda and Zulma! I'm sorry the only photo of your wedding I found online was of the valet parking and thus I chose a throwback instead.
We Won A Thing by a Matter of Interpretation
In a ruling by the Equal Employment Opportunity Commission this week, the organization clarified that discriminating against employees based on their sexual orientation violates the Civil Rights Act of 1964.
"[T]he question is not whether sexual orientation is explicitly listed in Title VII as a prohibited basis for employment actions. It is not," the commission found. Instead, the commission stated that the question is the same as in any other Title VII sex discrimination case: "whether the agency has 'relied on sex-based considerations' or 'take[n] gender into account' when taking the challenged employment action."

The commission found that sexual orientation discrimination is sex discrimination for several reasons. Among the reasons, the commission stated, is because sexual orientation discrimination "necessarily entails treating an employee less favorably because of the employee's sex" and "because it is associational discrimination on the basis of sex."

After a review of the case law regarding similar challenges to employment practices alleging a violation of Title VII where the initial understanding of the law would not have included that coverage, the commission stated, "The courts have gone where the principles of Title VII have directed."

"Our task is the same," the decision found. "We therefore conclude that Complainant's allegations of discrimination on the basis of sexual orientation state a claim of discrimination on the basis of sex. We further conclude that allegations of discrimination on the basis of sexual orientation necessarily state a claim of discrimination on the basis of sex."
A Homeless Shelter for LGBT Youth Named After Bea Arthur Will Soon Exist
The Ali Forney center is opening the doors of the Bea Arthur Residence for Homeless LGBT Youth Monday.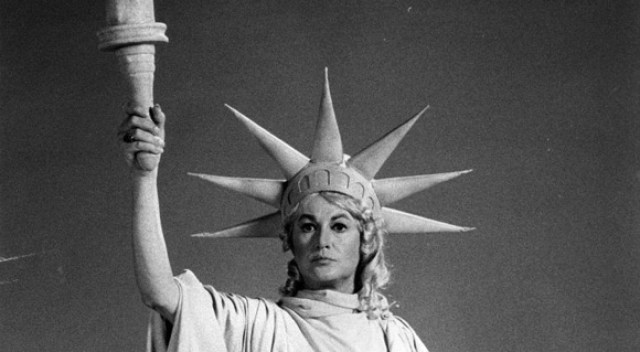 Bea Arthur bequeathed $300,000 to the Ali Forney center in her will like a total boss, which made the project all the more possible.
Reminder That The ESPYs Happened And Made Us All Cry Happy Tears
Like, did you watch Caitlyn Jenner's ESPYs speech yet? It's basically the best thing to happen in a good ol' while.
I know I'm clear with my responsibility in going forward: to tell my story the right way, for me, to keep learning, to do whatever I can to reshape the landscape of how trans issues are viewed, how trans people are treated, and then more broadly, to promote a very simple idea: accepting people for who they are. Accepting people's differences.
When you're done, we can all go back to ogling the USWNT players who were there and looking' fly as all fuck.
These Are Waria Celebrating Ramadan
In Indonesia, waria (who fall under the transgender umbrella) celebrated Ramadan together as chosen family this year, just like every year.
TWO WORDS: SEA BUNNIES
No, but like, those two words tell you everything you need to know.