Happy Sunday Funday, oreo cookie crumbles on ice cream! This is the second weekend in a month's time that I have invested an entire day into the beach, so I'm happy as a plum. Here's all the good stuff that was happening in this ever-turning world while I was re-applying my sunscreen!
This is Kate McKinnon Dressed Up as Scully in the Middle School
I figured I'd start off this week with the best thing to ever happen in the entire history of all humankind. NBD. (Thank you, Tumblr!)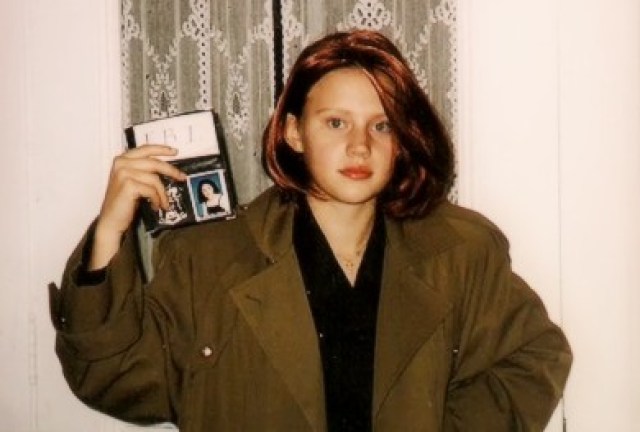 This UFC Trailer is Deeply Moving
The promo video for Ronda Roussey's upcoming UFC match against Holly Holm is, well, actually pretty good. It covers everything from gender expectations to general badassery, and probably your eyeballs and heart will enjoy it once your brain is done worrying about the glorification of casual violence. Or maybe you aren't me at all, in which case feel free to skip that part.
Also, can I get "every revolution starts with a fight" tattooed somewhere on my body, or will you judge me? Or worse, will you or some drunken man try to fight me. JUST TELL ME THE TRUTH.
https://www.youtube.com/watch?t=159&v=2jSKMoXTvaQ
When Pregnancy is a Revolution
Trans activist Diane Rodriguez's boyfriend, Fernando Machado, is pregnant with her child – and they're excited to bring new life into the world while also destroying all of the tired societal norms surrounding family, pregnancy, and child-rearing yet to come.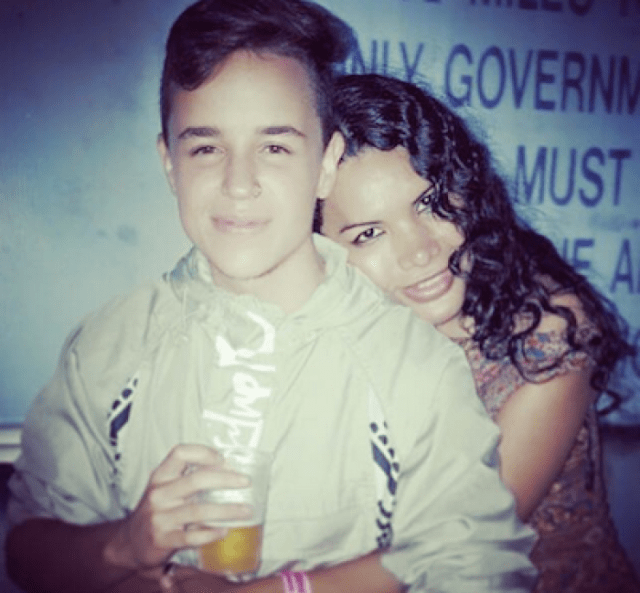 Diane Rodriguez, a trailblazer in Ecuador's LGBT community, made the announcement this week on Facebook, calling her boyfriend Fernando Machado's pregnancy "one of the biggest blessings life has given us."

She says their pregnancy is helping to shatter "patriarchal normswp_postsand move the chains in a society where "transsexuality is viewed as the strangest type of diversity in the LGBTwp_postscommunity."

"Some people are for this and some are against it, but that doesn't make us uncomfortable. We knew that would happen and we were prepared because our goal is to shake the moral foundation in Ecuador and other countries,wp_postsRodriguez told me. "What people need to understand is that our love is bearing fruit in the form of a child. We have wanted this effusively, and now it's a reality."
Ireland is Super Close to Marriage Equality
First, gay marriage won by popular vote in Ireland, making gay history. Then, half of its parliament advanced the Marriage Bill. Now, we take over the entire world in a flurry of rainbows, drag balls, and what I can only assume will be actual tsunamis of glitter. True / False.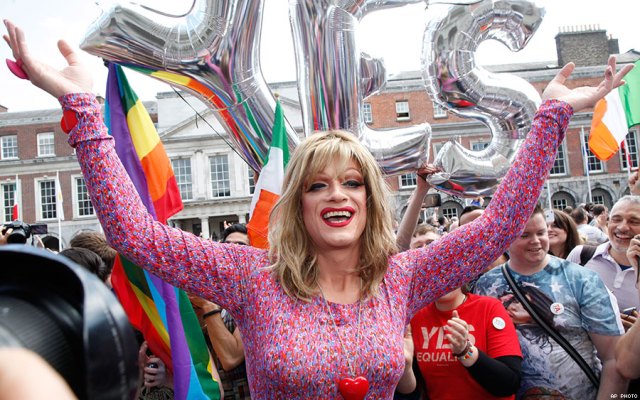 Engaygment Photos to Melt Your Heart
Let's take a break from our regularly scheduled lives to smile like total goofs at this adorable queer engagement photoshoot from Disneyland, apparent home of queer magic.
Assorted High Schoolers: "F*ck Westboro Baptist Church"
When the Westboro Baptist Church decided to troll a Oak Park high school for electing a trans prom queen, they clearly didn't know who they were fucking with.
Students at Oak Park High School in Kansas City, Missouri, were greeted by protestors from Westboro Baptist Church last week after they elected a transgender homecoming queen… But they were quickly met with a counter protest by students supporting Landon Patterson, the transgender homecoming queen. Students carried their own signs of support and drove the church members away from their school as they passionately chanted: "Long live the queen!"
It's Britney [Going All Out for Spirit Day], Bitch
Britney's dedicating her October 14th Vegas show to LGBT youth in honor of spirit day, and she's getting the audience – and the rest of the strip – in on the action, too.
Happy Birthday, Bo!
The president's dog is the same age as my dog, and much furrier. Happy birthday to one of the most recognized beasts in the world!
https://twitter.com/FaustJulie/status/652488010173390849?ref_src=twsrc%5Etfw