Leelah Alcorn, a seventeen-year-old transgender girl from Ohio, has committed suicide and left a suicide note detailing the bullying and abuse she received from her parents and peers. This is a terrible and tragic end to the year and a reminder of just how lethal and toxic transmisogyny (and specifically transmisogyny, not "LGBT bullying" or even "transphobia") is.
Leelah found out what being transgender meant at the age of fourteen and was so happy that she cried. While she found some support from friends and online, the attacks she faced from her family and from others were too much for her and three years later she committed suicide. Leelah was an artist and should have had a bright future ahead of her.
Her parents apparently completely denied her identity and even refused to let her transition, telling her that "it was a phase" that she "would never truly be a girl" and that "God doesn't make mistakes." Leelah had to endure hateful messages like this from her parents for years. Her parents even took her to Christian "therapists" who told her the same thing and that she should look to God for help. This is the exact opposite of what people should tell trans youth. Leelah pleaded that any parents reading her note would not tell their kids the same thing because it would only lead to them hating themselves.
Her mother even took to Facebook to misgender and misname her daughter, committing one more act of violence against Leelah even after she had died.
Life seemed hopeless for Leelah. She thought that she would never be able to transition or live the life she wanted and deserved. We need to change society so that young trans girls no longer feel that way. We live in a garbage society that tells young girls like her that they'll never find friends, that they'll never feel beautiful, that they'll never find love and that they'll never be happy.
In her note, she demanded that we bring about change.
The only way I will rest in peace is if one day transgender people aren't treated the way I was, they are treated like humans, with valid feelings and human rights. Gender needs to be taught about in schools, the earlier the better… My death needs to be counted in the number of transgender people who commit suicide this year. I want someone to look at that number and say "that's fucked up" and fix it. Fix society. Please.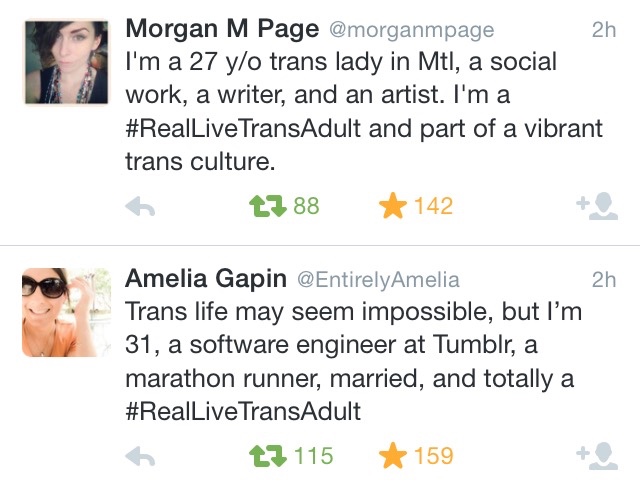 Leelah felt that she had no hope, that things don't get better for trans teens like herself. In order to show trans youth that they can have successful and happy lives, many trans women and other trans people are taking to twitter using the hashtag #RealLiveTransAdult. There are writers, engineers, business people, people in happy relationships, people with tons of friends and many other happy trans adults showing that there is the possibility of a happy future.
In her note, Leelah asked that all her money and possessions be donated to Trans Rights groups. While it's doubtful her parents will support that wish, you can donate to groups or causes in her name, including the Trans Women of Color Collective, The Sylvia Rivera Law Project, Trans Youth Support Network, Trans Student Educational Resources, and many others.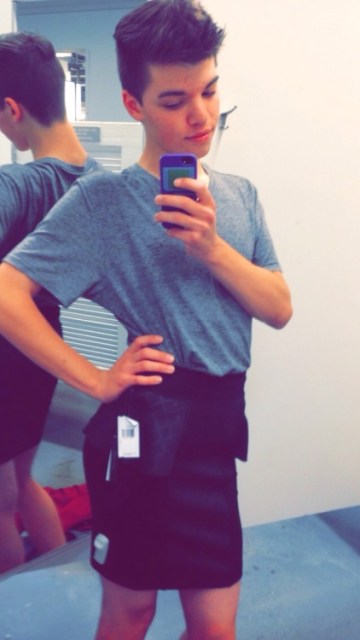 Rest in peace and power, Leelah, you deserved so much better.
Trans Lifeline (a hotline dedicated to trans people and run by trans people)
US: (877) 565=8860
Canada: (877) 330-6366