Happy Sunday Funday! My week was great until last night when I hurt myself real bad in the out of doors and the entirety of my life basically collapsed around me. BUT! The good news is, I've still got some awesome updates up my sleeve for all of us and especially those of us who aren't leaving their chairs today, so.
New York's Human Rights Law Finally Protects Trans People
New York Governor Andrew Cuomo announced Thursday that his administration would extend protections under the New York State Human Rights Law to trans people. The new language will include gender identity, gender dysphoria, and transgender folks explicitly. "The law left out the T, so to speak," he told reporters. "That was not right, it was not fair, and it was not legal." DAMN STRAIGHT.
Major Corporations Are Not Having Indiana's Asshattery
Major corporations and business groups in Indiana are trying to "turn the tide" on the state's Religious Freedom Restoration Act, which gives business owners a license to discriminate against LGBT folks. And they're not willing to compromise.
Chile's Civil Union Law Took Effect This Week
And everyone had so many feelings.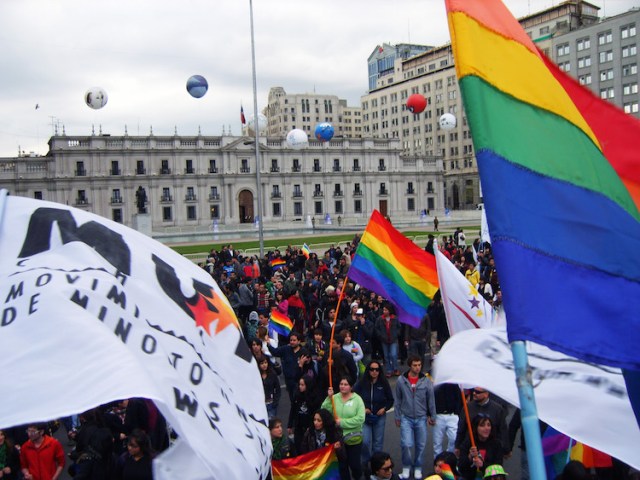 "It was all very emotional. Starting today, Chile is different – Chile is for everyone," said a visibly moved Roxana Ortiz after a ceremony at the Civil Registry's Office formalising her 11-year relationship with her partner, Virginia Gomez. "Our families were here, everyone was shedding tears." […]

"I feel an emotion I cannot describe," Larrain explained earlier today after the first couples began registering their unions.
This Is "Long-Lost Parachuting Beaver Footage"