2013 Autostraddle Hot 100
(as voted on by the 987 weirdos who submitted ballots)
It's totally getting hot in here, isn't it? That's because the oven is on, we were broiling some toast. It's also because it's time for the Autostraddle Hot 100, a yearly ritual in which various magazines publish lists of the 100 hottest ladies in the universe, because why anything! In the past, we've honored hot lava and published user-submitted hotties, but this year and last year we just asked you to vote for the hottest lady-loving-ladies in the ladyverse of lady-on-lady love. Nearly 1,000 of you cast your super-important votes in this prolific election and now it's time to survey the results.
Although the urge to fantasize about fingerbanging these intelligent, well-rounded, dynamic and interesting women might overwhelm your urge to click links or read their smart words, we've added those links and words where appropriate to emphasize their well-rounded qualities.
---
Because so many people had the same number of votes, this year's list includes 110 people in order to include everybody who tied for spot #100!
100. Bevin Branlandingham
Writer & Founder, Queer Fat Femme
"Now that I've developed a consciousness about it, I like to call myself a body liberationist because it's not just about fat acceptance. I think everyone who has a body in this world is subject to scrutiny that's really unfortunate and unfair. My friend Glenn Marla says there's no wrong way to have a body, and that's the truth… everyone should have the liberty and luxury to feel good about themselves and to dress themselves in a way that makes them feel good and to just be free to have a body without worrying about what people are going to say or do about it."
---
100. emily m. danforth
Author
"Sometimes when people ask me why I write, I tell them that it's because I grew up gay (very gay) way out in the middle of cowboy country in the windswept and dusty badlands of Eastern Montana."
---
100. Natasha Kai
Athlete, U.S. Soccer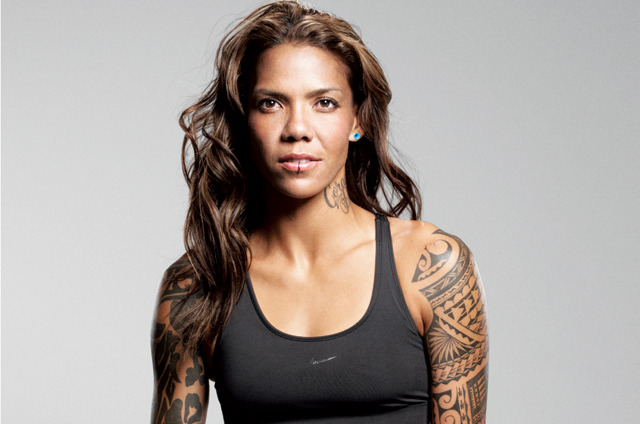 ---
100. Dani Shay
Musician
---
100. Amber Rose
Model
---
100. Tucky Williams
Actress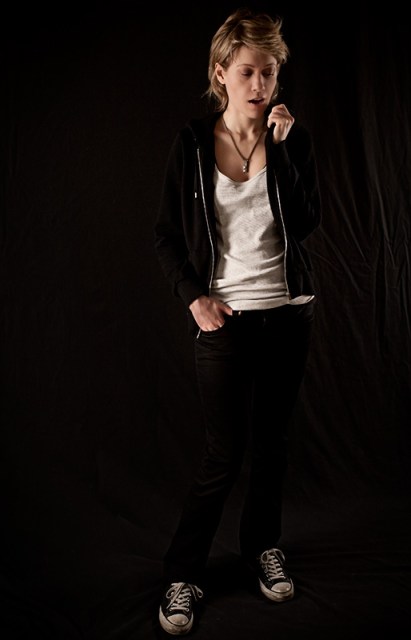 ---
100. Lana Wachowski
Writer & Director
---
100. Tasya Van Ree
Photographer
---
99. Casey Legler
Model & Artist
---
98. Malinda Lo
Author
"Those labels that other people apply to me are their attempts to understand me. But my sense of self is independent from others' categorizations of me. So these days, I don't care what labels people apply to me. They can still label me whatever they want, because I am still the person I am inside."   (via)
---
97. Mey Rude
Writer
---
96. Brandy Howard
Actress, Writer & Model
---
95. Mia McKenzie
Writer, Founder of Black Girl Dangerous
"By loving other black and brown queers, in all the ways I love them, I am also loving my Self, healing my Self, rejecting all the bullshit that tells me I'm not worthy, that love is not for me. Every time I trust my friends enough to fail in front of them, every time I commit to some activity of self-care, every time I take a lover's hand when the voices are telling me to just give up because I cannot really have this thing, I am loving all of us." (via)
---
94. Haviland Stillwell
Actress & Singer
---
93. Kristanna Loken
Actress
---
92. Melissa Etheridge
Musician
---
91. Abisha Uhl
Musician, Sick of Sarah
---
90. Whitney Mixter
TV Personality, The Real L Word
---
89. Jenna Lyons
Designer & Tastemaker
---
88. Kate Cooper
Musician, An Horse
---
87. Otep Shamaya
Singer-Songwriter, Actress, Poet, Writer & Painter
---
86. Gabby Rivera
Writer & Filmmaker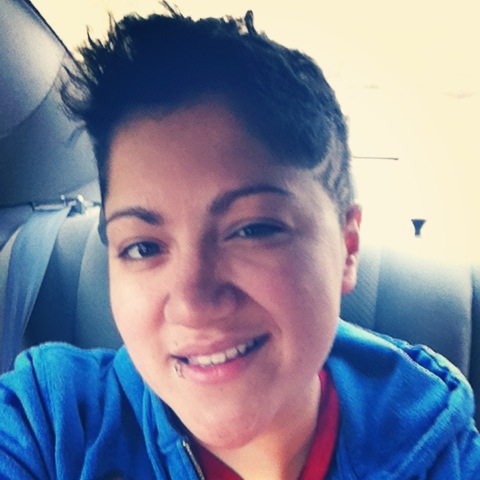 ---
85. Marni Kellison
Musician, Carpenter, Face of Canada
---
84. Luna Myers
---
83. Lauren Zettler
Musician, I Am Lightyear
---
82. Tig Notaro
Comedian
[tag: tig]
---
81. Hannah Billie
Musician, Gossip
---
80. Freja Beha Erichsen
Model
---
79. Chloe Shapiro
---
78. iO Tillett Wright
Photographer
[tag: iO]
---
77. Erin McKeown
Musician
---
76. Sue Perkins
Comedian, Actress, TV Personality, Composer
---
75. Daniela Sea
Actress & Musician
---
74. Liz Feldman
Comedian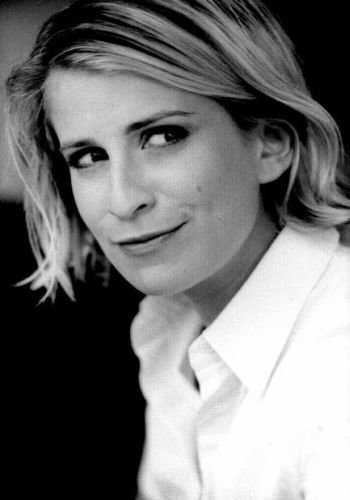 ---
73. Deanne Smith
Comedian & Writer

---
72. Azealia Banks
Musician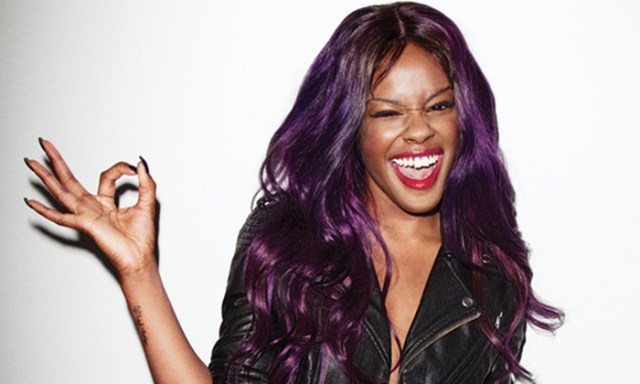 ---
71. k.d. lang
Musician
---
70. Ruby Rose
TV Personality & Model
---
69. Chely Wright
Musician
---
---
68. Amanda Palmer
Musician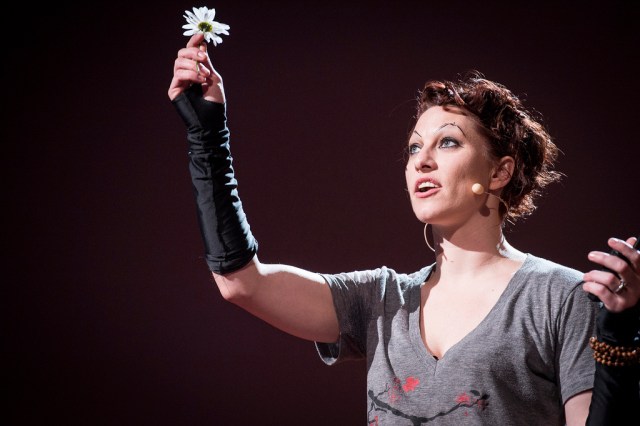 ---
67. Samantha Ronson
DJ
---
66. Jessie J
Musician
---
65. Missy Higgins
Musician
---
64. Cat Cora
Celebrity Chef
[tag: cat]
---
63. Kiyomi McCloskey
Musician, Hunter Valentine
---
62. Alison Bechdel
Cartoonist
---
61. Jessica Clark
Model & Actress
---
60. Anna Paquin
Actress
---
59. Sia Furler
Musician
[tag: sia]
---
58. Allison Miller
Musician
---
57. Clementine Ford
Actress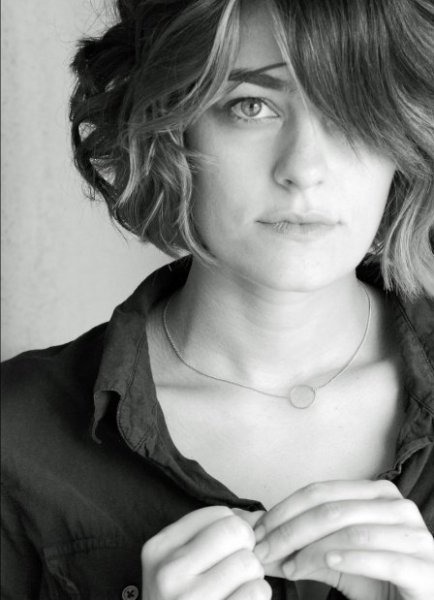 ---
56. Allison Weiss
Musician
---
55. Staceyann Chin
Writer, Activist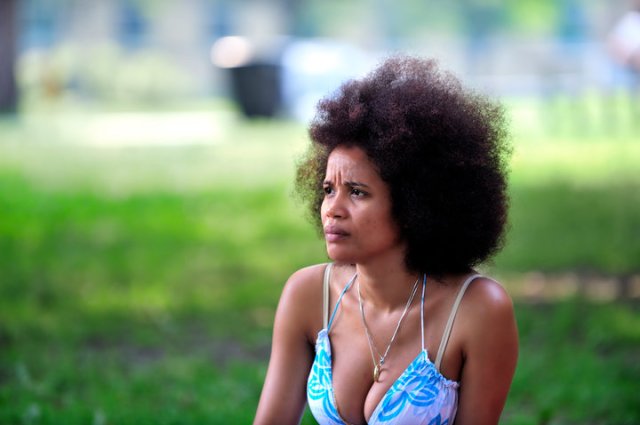 ---
54. Laura Jane Grace
Musician, Against Me!
---
53. Jill Bennett
Actress & Internet Personality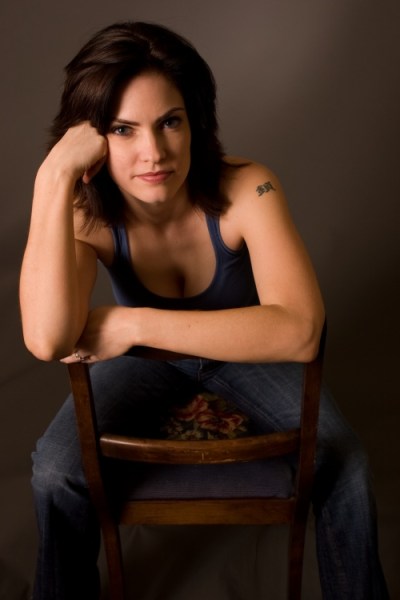 ---
52. Angelina Jolie
Actress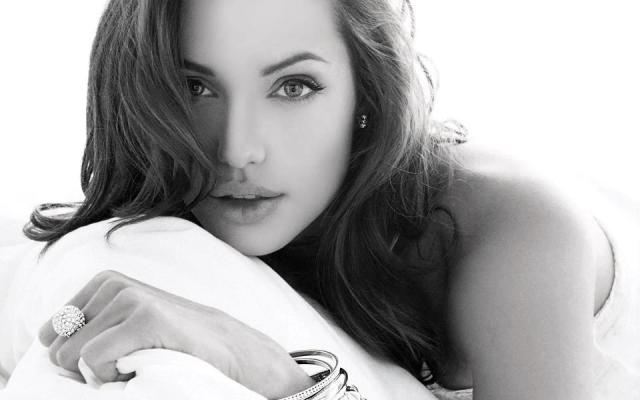 ---
51. The Editors + Contributing Editors of Autostraddle.com
So many of you voted for Editors and Contributing Editors this year that we made the executive decision to stuff  all contributing editors & editors who ranked between 100 and 50 into one spot so you can look at all of their beautiful faces at the same time!!! Look how hot we are: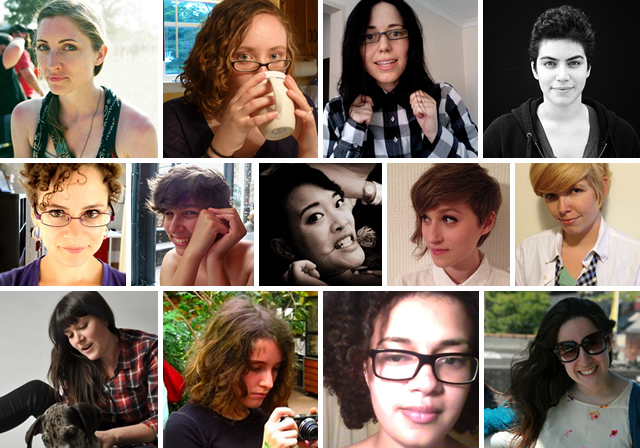 Laneia, Executive Editor – how to pronounce laneia / @grrreen
Rachel, Senior Editor – anti-thesis / @monkeykin
Crystal, Music Editor – dishere / @trackstop
Carmen, Contributing Editor – carmenrios
Carolyn, Contributing Editor – carolynyates / @c_yates
Ali, Contributing Editor – madeofwords / @AEOsworth
Kristen, Contributing Editor – fooditarian / @fokked
Gabrielle, Contributing Editor – @gabriellekorn
Hansen, Contributing Editor – @saerrahh
Lizz, Contributing Editor – ohheyitslizz / @ohheyitslizz
Cara, Contributing Editor – @pickiebeecher

Malaika, Contributing Editor
Vanessa, Contributing Editor – vanessa takes photos / @vanessapamela
---
50. Julie Goldman
Comedienne & Actres
---
49. Margaret Cho
Actress & Comedian
---
48. Intern Grace Ellis
Writer & A/V Expert
---
47. Brittani Nichols
Writer & Filmmaker
Contributing Editor & Video Talent, Team Autostraddle
---
46. Riese Bernard
Writer & Videomaker
---
45. Sally Kohn
Political Commentator & Activist
---
44. Rachael Cantu
Musician
---
43. Natalia Zukerman
Musician
---
42. Jane Lynch
Actress
---
41. Lori Lindsey
Athlete
---
40. Rose Ellen Dix
YouTube Personality
---
39. Kate/Kade
Writer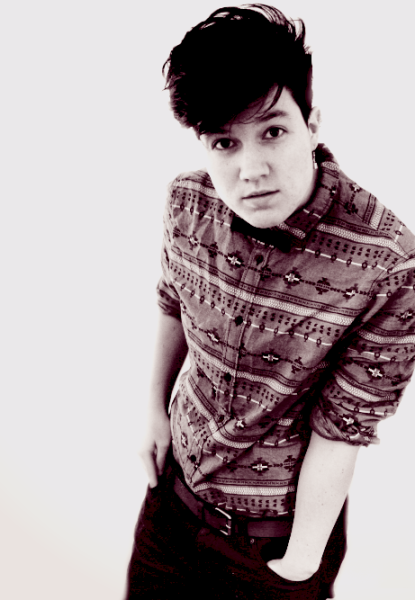 ---
---
37. Jillian Michaels
Personal Trainer & TV Personality
---
36. Lauren Neal
Actress, Dancer, Musician
---
35. Hot Laura
Writer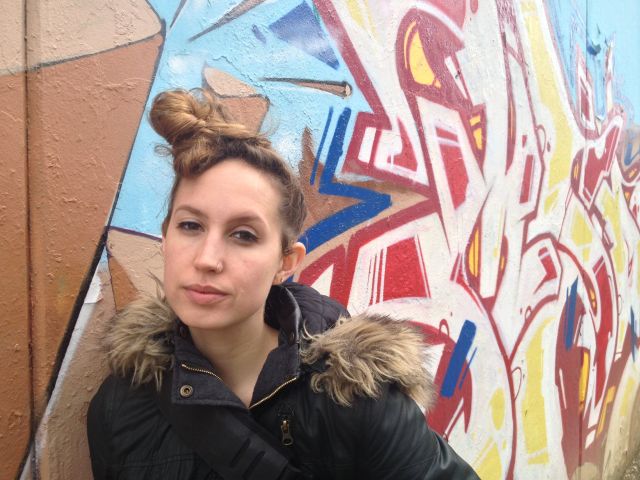 ---
34. Beth Ditto
Musician, The Gossip
---
33. Romy Madley Croft
Musician, The xx
---
32. Linda Perry
Musician
---
31. Carrie Brownstein
Actress & Musician
---
30. Kaki King
Musician & Composer
---
29. Lauren Flax
DJ, Songwriter & Producer
---
28. Sara Gilbert
Actress & TV Personality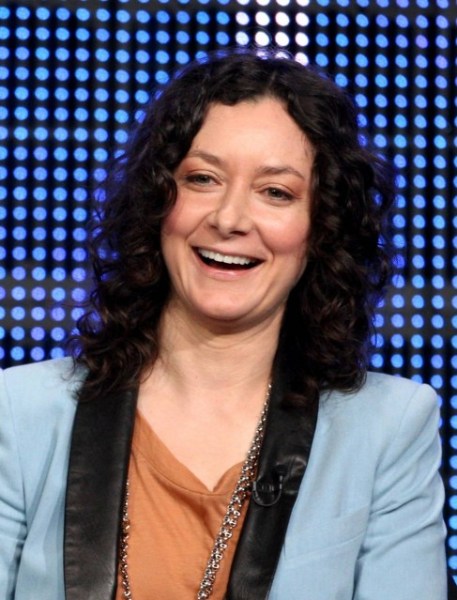 ---
27. Joan Jett
Musician
---
26. Wanda Sykes
Comedian & Actress
---
25. Abby Wambach
Athlete
---
24. Andrea Gibson
Poet
"Lately I've been thinking about who I want to love, and how I want to love, and why I want to love the way I want to love, and what I need to learn to love that way, and who I need to become to become the kind of love I want to be and when I break it all down, when I whittle it into a single breath, it essentially comes out like this: Before I die, I want to be somebody's favourite hiding place, the place they can put everything they know they need to survive, every secret, every solitude, every nervous prayer, and be absolutely certain I will keep it safe. I will keep it safe."
---
23. Sarah Croce
Model, Actress and Producer
---
22. Heather Peace
Actress & Musician
---
21. Ani DiFranco
Musician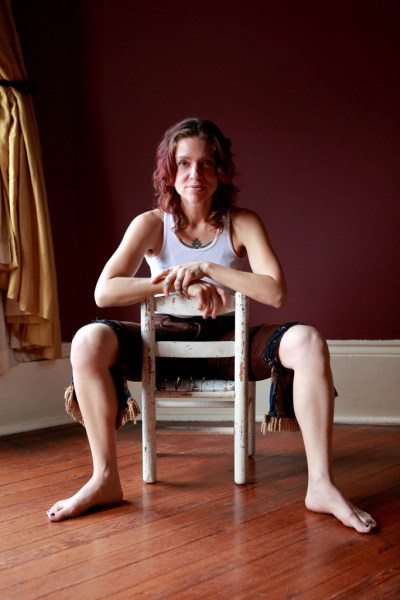 and people talk about my image
like i come in two dimensions
like lipstick is a sign of my declining mind
like what i happen to be wearing
the day that someone takes a picture
is my new statement to all of womankind
---
20. Sarah Paulson
Actress
"[When I was a kid] I definitely made out with a lot of my girlfriends… but who doesn't do that, right?"
---
19. Evan Rachel Wood
Actress
"One of the reasons why I fought for those ["bad girls"] roles is that I think there are so many things about them that are just human, but people like to label them as weird or bad or wrong because they're scared of them. I don't consider them bad — they're girls [laughs]. They're going to make mistakes, but the films show the repercussions and show that they're going to learn. A lot of people are made to feel bad for being sad, so on top of being unhappy, you're gonna hate yourself for it. I have my own demons, my own pain and darkness, but I choose to embrace them and look at them head-on and deal with them. Then it doesn't hurt, and you learn from it."
---
18. Jenny Shimizu
Model & Actress
"One of my proudest moments was to be involved with [Ellen DeGeneres' coming out episode]. No one knew. I mean, everybody was in tears. It opened the lines of communication for so many children and parents and you would not believe how many people the show touched. I was just so honored to be a part of that. "
---
17. Kate McKinnon
Comedian
"My ultimate dream would be to be Lily Tomlin or to be Tracy Ullman, you know, just a character woman. A character woman who does characters where characters are needed. I would kill to be the first gay person on SNL or have a Tracy Ullman-type show. That would be my ultimate dream."
---
16. Brandi Carlile
Musician
"My sexual orientation has very little to do with [the way I live], so I expect the country music industry to catch up to that sentiment — that even lesbians have chickens and horses and problems finding work and things that they sing about, and they will catch up to that eventually. I am of the strong belief that where you stand out most is exactly where you're needed."
---
15. Jodie Foster
Actress
"I have, in some ways, saved characters that have been marginalized by society by playing them — and having them still have dignity and still survive, still get through it."
---
14. Brittney Griner
Athlete
"Just be who you are. Don't worry about what other people are going to say, because they're always going to say something, but if you're just true to yourself, let that shine through. Don't hide who you really are."
---
13. Leisha Hailey
Actress & Musician, Uh Huh Her
"I think you really just have to have a strong support system with your friends, and I think that family comes in lots of different ways. So you form families in life, as a gay person, where your friends become your family. So I think that if someone is having a hard time with their biological family, you just need to reach out, find local support groups or friends to talk to. You actually build your own support system that way."
---
12. Clea Duvall
Actress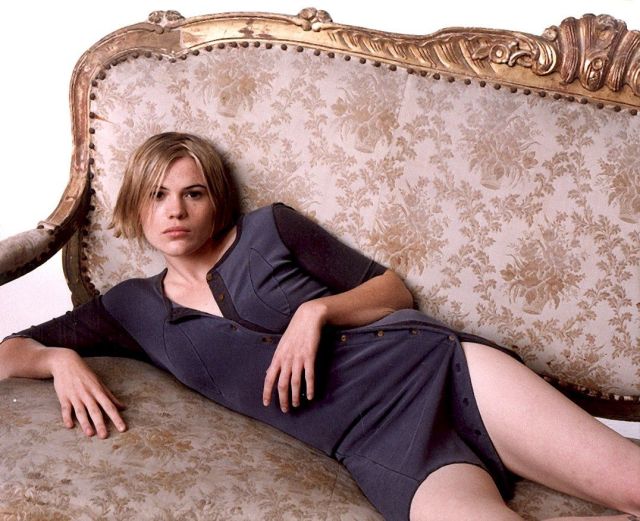 "When I did But I'm a Cheerleader, what Jamie went through with censors was ridiculous. There was the scene where Natasha goes into the office and masturbates, and you couldn't even really see what was happening, but the shot was too wide, and they wouldn't allow it; it had to be a close-up or the censors wouldn't allow it. Now it just doesn't seem to be that big of a deal. But I'm a Cheerleader would probably get a PG-13 today, whereas they wanted to give us an NC-17 with the first cut. And the movie is so tame. The love scene that Natasha and I have, they would probably show on the CW today."
---
11. Hannah Hart
Actress & "My Drunk Kitchen" Host
"For the most part, interviewers totally ignore the gay thing. And I don't know if it's just because they don't know, or if it's not relevant to them. I get more 'woman' stuff than gay stuff. They're like, "who do you want to be, Hannah? Tina Fey, right?' And I'm like, no, I want to be Joel McHale. I want to be Jon Stewart, that's who I want to be. The comparison is just because Tina Fey's a woman. But she's a sitcom writer, she's an SNL writer. I don't want to be a sitcom writer. I want to be an active host, participant and performer."
---
10. Kate Moennig
Actress
"At this moment, I miss a lot about [Shane]. The beauty of that character was her unabashed way of viewing life. She was so unapologetic. She was always deemed the bad girl and that was always good to play. She was a bit dangerous but also extremely screwed up in the head. I was sad to see her go. I miss her soul. I loved the debauchery that she created in her life."
---
9. Portia de Rossi
Actress
"I've got to tell you, I had a hell of a time convincing people I was gay — which was so annoying! First of all, you live with the fear people might find out. Then you actually have the courage to tell people and they go, 'I don't think you are gay. No, no, that doesn't seem right to me.' It's enough to drive you crazy."
---
8. Amber Heard
Actress
"I hate the idea of a label just as much as anyone else but I'm with who I'm with, I love who I love and if I'm not a better actress than I was yesterday and my personal life should have no affect on that. I think the injustice of people staying in the closet is more than I can bear with a clear conscience and I couldn't sleep at night if I was a part of that problem."
---
7. Ellen DeGeneres
Actress & TV Personality
"The world's a scary place, you know? It can be really sad and stressful and negative. I try to counterbalance that. I believe everything in life is energy. If we're destroying our trees and destroying our environment and hurting animals and hurting one another and all that stuff, there's got to be a very positive energy to fight that. I think we need more love in the world. We need more kindness, more compassion, more joy, more laughter. I definitely want to contribute to that. I really want my time here to be positive and productive."
---
6. Jasika Nicole
Actress & Artist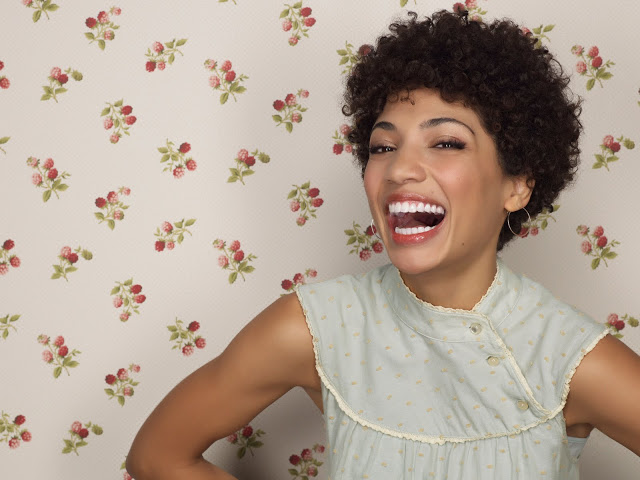 "I guess you have to make the decision, 'Do I want to be the token person in this community, or do I want to hide it to keep my personal life private because everybody deserves to have the right to privacy?' It's just such a weird, complicated little mess in my head, but everything I always come back to is that I am not ashamed of who I am and who I'm with, so there is no reason for anybody else to be feeling that way, either."
---
5. Megan Rapinoe
Athlete
"I definitely like to entertain. Sometimes it just doesn't work — or looks ridiculous. I take it very seriously, but I also like to laugh. I like to make other people laugh. That's something really important to me, to have fun — always. This game and this life are too serious to not just totally mess around sometimes."
---
4. Sara Quin
Musician, Tegan & Sara
"We must seem like the biggest losers in love, because we're always singing these breakup songs. Obviously that's not true; I'm feeling great in my life right now. I'm in a happy relationship, and I'm very content with my career, but I think it's interesting for me to go back and re-imagine and score things and concepts in my life — through the lens of a 32-year-old  — and writer about them. There is a part of my life that is happy and full of love that's reciprocated, but I don't find that to be interesting in terms of a creative process."
---
3. Holly Miranda
Musician
"I'm not here to cheer you up, if you want 'happy' music, turn on the radio. You probably won't find me there… but most music I hear on the radio doesn't make me feel happy. What makes me feel good is knowing I'm growing and expanding my mind. Again it goes back to evolution, we need to learn from each other's mistakes as well as their successes to expand the collective consciousness. This is my truth, and how you take that is up to you."
---
2. Tegan Quin
Musician, Tegan & Sara
"We have always been extremely open and vocal about our own sexuality and our own lifestyle choices. I hope that we are providing a source of inspiration to the next generation, not to mention our own generation and the older generations. I hope that we represent them as best we can."
---
1. Rachel Maddow
Total Babe
"I wish I had been more sensitive to my parents. But I certainly don't regret coming out. I think that everybody has to find their own way on coming out issues. And some people decide never to. I tend to think it is always better to be out than not out. But not everybody has the option. And when I was a freshman in college, I felt like I had the option, and I exercised it with an exclamation point. I think it says more about being 17 than it does about being gay."
---
Please read the comment policy before commenting — anything that could be interpreted as a criticism of a woman's physical appearance will be swiftly deleted. We also strongly advise against taking this list too seriously.
Pages: 1 2 3 4 5 6 7See entire article on one page