Rachel's Team Pick:
Qiu Miaojin was a Taiwanese novelist who Wikipedia describes as having had an "unapologetically lesbian sensibility;" her novel Notes of a Crocodile is described as a "cult classic of Taiwanese lesbian literature." Now you can read an excerpt of her Chinese-language novel for the first time in English, translated by Bonnie Huie for The Brooklyn Rail. It is beautiful and I think you will enjoy it!
In the past, I believed that every man carried in him the innate prototype of a woman, and that he would love the woman who most resembled this prototype. Although I am a woman, I also share this prototype of a woman.
My prototype of a woman was the type who would appear in hallucinations at the last moments of your freezing to death at the top of an icy mountain, a mythical beauty who blurred the line between dreams and reality. For four years, that's what I believed. And I wasted all of my university days–during which I had the most courage and honesty I would ever have towards life–because of it.
I don't believe it anymore. It's like the impromptu sketch of a street artist, a little drawing taped to my wall. When I finally learned to leave it behind, I gradually stopped believing it, and in doing so, sold an entire collection of priceless treasures for next to nothing. It was then that I realized I should leave behind some sort of record before the entire vial of my memories ran dry. I knew that these feelings would vanish one day, as if they had been only a dream, and that the list of what had been bought and sold–and at what price–would never be recovered.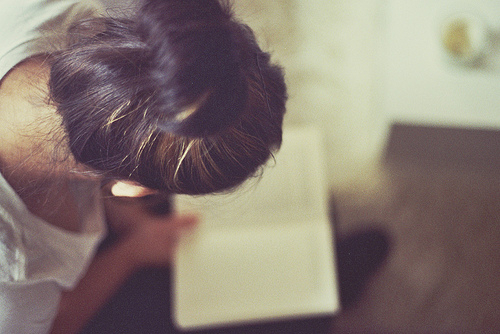 feature image and in-post image both via captureddreams.tumblr.com