Ah, remember last springtime when the birds were chirping through the breeze and the entire internet got caught up in a fun game of Who Is Coming Out In People May 5th? Every gay website theorized on who'd come out on Cinco De Gayo and we were mostly wrong.
As we all know now, that was Chely Wright. After May 5th, Chely was everywhere on her book/album/homogay media tour — Oprah, Ellen, The Today Show, Fox News, Joy Behar and Diane Sawyer.
However let's be real — if you aren't already a country music fan, you may not have heard of Chely Wright before The Great Coming Out of May 5th, despite a prodigious career in country music in the '90s. (Chely was named Top New Female Vocalist in 1995 and earned her first top 40 country hit, 'Shut up and Drive,' in 1997. "Single White Female," from her fourth album, was her first number one single.)
Drinkers, gamblers and cheaters play starring roles in country lyrics and no one seems to care, but the idea that an All-American, Christian, cowboy hat lovin' Nashville residing singer is -gasp- gay, is virtually unheard of [I previously interviewed an up-and-coming lesbian country rocker, Jennifer Corday].
In Like Me, Chely chronicles the rise of her 20-year career in the music industry, and takes us through the course of her 11-year secret relationship with the woman she calls the 'love of her life'  which ultimately cracked under the stress of a deeply closeted life. Not even her best friend knew of the relationship. Something snapped in her after she had a 9 mm gun in her mouth and she realized she had to come out, no matter the consequences.
Her eighth CD, Lifted Off the Ground accompanied the release of her book, and there's also an upcoming documentary, Wish Me Away, which follows Chely leading up to her big coming out party on national television. From the song "Like Me" on her new album:
And who's gonna end up holdin' your hand-
A beautiful woman or a tall, handsome man?
There's no doubt they'll love you, but it's yet to be seen:
Will anyone ever know you like me?
Since coming out, Chely has proved herself to be quite a leader in the gay community, recently named the spokesperson for GLSEN and founding the LIKEME Organization, which works to prevent gay bullying and teen suicide. She's also made the rounds at all the pride festivals and will likely be the most well-behaved human at Dinah Shore this year, where she will perform and sign copies of her book.
Jess talks to Chely Wright about the media firestorm surrounding her coming out last May, the reaction of the country music world, her upcoming performance at The Dinah, where she stands politically, working with Linda Perry, her friendship with Kristin Chenoweth, and whether coming out helped — or hurt her career.

Jess: It must have been incredibly stressful to film a documentary as you were going through those life-changing months before you came out.

Chely: It added another layer of stress definitely, but not because I felt I needed to be "on" or anything. The filmmakers (the TVgals – Bobbie Birleffi & Beverly Kopf) just document what's happening, it's not a performance. I only did a few sit-down interviews with them. The rest of it they just documented what I was doing – the preparation for coming out. They were filming backstage when I went on The Today Show, etc. But, it is quite an intrusion, I must say, to have filmmakers calling "What are you doing day?" "Oh, I'm riding my bike in Central Park." "Can we come film it?" "Do what you want, I don't care!" It's a long, protracted experience of trying to make yourself available for filmmakers but I really liked the TVgals and appreciated that they were trying to make a good film, even if that sometimes encroached on my space. In a city of this many amazing people to be introduced to these amazing, compassionate filmmakers who saw a story unfolding… I haven't even seen the film yet. I have no creative control over the film.. It's not my film, it's theirs, but I'm excited to see it next week for the first time. It should be hitting film festivals in the Spring.

Jess: After not breathing a word about your long-term relationship to anyone, how were you able swing so extreme in the opposite direction — as a huge gay rights activist with a book, CD, and documentary focused on your coming out story?
Chely: It started with the tipping point of the gun in my mouth. I spent every ounce of energy hiding the fact that I was gay. I think every gay person who has hidden it has a balance sheet, where on one side is "hiding is OK enough" and on the other side is "hiding is killing me." It was a whole process of — OK, I've got my career, I've got my relationship and it's a strain on us but we're doing OK, and then you reconcile that. And then I found myself without my partner because we broke up, and I looked around and realized everything I gained in material wealth meant NOTHING to me. No one knew me. I had no real friends. I couldn't reach out to my friends and say I have a broken heart because they didn't even know I had a relationship. And, I put a gun in my mouth. By the grace of God I didn't pull the trigger that night and I went upstairs. The next morning I went to go downstairs to where that gun was and I got on my knees and said "Dear God, please take it away." And the answer I got from that prayer was "this is bullshit. You're gonna come out. You can't do this. You will never have a whole, healthy life and you can't find love." You're gonna be Miss Havisham in Charles Dickens' Great Expectations in a big house.
Jess: Was coming out to the Nashville community, your friends, family, and record company without the media bonanza and publicity campaign ever an option?
Chely: It was all or nothing for me. I knew that if I had a gun in my mouth I could imagine how many kids were sitting in their bedroom with a bottle of pills, or on the verge in some other way. I'm proud of who I am as a person. I've put in nearly 20 years into a public capital. I have been known in country music as one of the most revered, philanthropic, nice, hardworking, All-American people that make records in Nashville — and that counts for something. I wanted to use my voice and the way to do that was to make a grand declaration. I am all of those things and I want to make it clear to the American public, I am a gay woman. Anyone who knows me going back to my childhood in Kansas knows that I was the president of my class all through high school, I started several governing clubs in my high school, I was the captain of my basketball team. I am a leader. When you are a natural leader and then you hide, it's degrading and it does something to you and something snapped inside of me. I was just tired of not being a leader and someone has to stand up. Look, I could've easily just Twittered, "Hey ya'll, I'm gay!" [laughing] But, I needed to write my story down and I can't tell you how many 20, 30, 40 year olds have come to me and said, "Thank you for writing your story down because I felt like I was reading the pages of my life."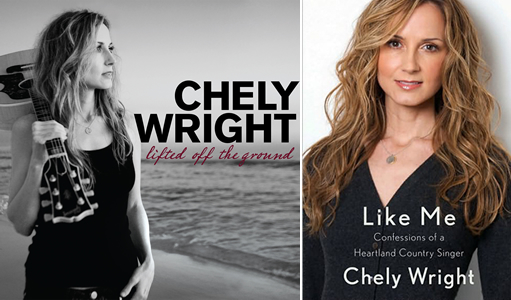 Jess: What's the feeling like when you go back to Nashville these days — post coming out? Did your old friends reach out to you, both in the music community and personally?
Chely: Some of my friends who are artists reached out to me privately, but only one of those artists — Mary Chapin Carpenter — made a public statement about my coming out, to the positive. Mary Chapin Carpenter said, "Chely should be commended for what she's done." My other artist friends reached out to me privately and said they loved me and that they were proud of me, but when asked publicly they said no comment.

Jess: Why wouldn't they support you publicly?

Chely: They wouldn't want their fans to know they were LGBT friendly. There are also other artist friends who I never heard from again. There are a lot of other people in the industry that I had a friendly email relationship with, or would occasionally text with that I have not heard a word from.
Jess: Is there anyone you can name?
Chely: …. I don't wanna out anyone as being an asshole. It's not nice to out people [laughing].
Jess: What can you tell me about Howard Bragman [the Hollywood publicist who advised Lance Bass, Meredith Baxter, Chaz Bono and numerous sports stars] and the "strategy" for coming out?

Chely: Well, I had pretty much finished writing my book and the film was underway and my record was pretty much finished since 2008. I knew when I came out that I wanted to hit the ground running as an effective voice in the gay community, so I reached out to the executive directors of GLAAD and GLSEN so they could educate me. I knew I needed a publicist who specializes in this and wouldn't be scared of it. Someone who could help me do this well. And, every single person said there's only one guy — Howard Bragman. So, I contacted Howard and he was going to be in New York a month later. A month later, we sat down in the Brooklyn Diner and I gave him a draft of my book and said these are the projects I have going and basically told him I needed someone who wasn't going to cringe and run… The word "gay" scares people in Nashville. And, he called me a few days later and said "I can do this for you and I'm particularly interested in this because you represent something in the gay community that hasn't been seen." We obviously haven't seen a gay country music star. He knew I was working with GLSEN and knew my goal was to try and make the lives better for young people.
"Look, I could've easily just Twittered, 'hey ya'll, I'm gay!' But, I needed to write my story down.'"
That's when the strategy began — to release the book and the record on the same day… I have to tell you, I called my team so many times during the months before May 5 and said "I can't wait any longer, I've gotta move on with my life" and he said, "Chely, we have a good plan here. If you can just wait. Let's get you to the top of the mountain and when you declare it, more people will hear it." For me to try and tell Howard Bragman how to roll out a publicity campaign would be like me telling my cardiologist how to do surgery.
I have to say, I initially thought he might be a little jaded, or like it would be old hat for him. I can't even tell you how many times he sat with me and held my hand and got emotional and said "this is important, you are important." I love the guy. Absolutely adore him.
Jess: I remember in the weeks leading up to May 5th, there was a big guessing game on all the gay blogs. Intense focus on "who is coming out May 5th?" Were you aware of all the gossip and speculation about who it would be?
Chely: I wasn't. Not at all. I had gone off the grid in early April for that very reason, so I didn't know any of that. I didn't even get back on the grid until August. I didn't look on Facebook or read any blogs at all. All I was getting were my emails.
.
Jess: Your friends never tipped you off that there was a media firestorm brewing?
Chely: Not a one. My friends in New York who were probably reading that buzz didn't tell me because they didn't want to make me nervous. I was really scared and anxious at that time. I was just so stressed out. When you release a record under normal circumstances, you're stressed out! But then I had this big revelation of "hey ya'll, I'm gay" story mixed in so… My friends in Nashville who may have heard that buzz didn't even know that I was gay, so they weren't about to call me up and say "hey, did you hear there's someone gay coming out?" They would NEVER suggest anything like that to me. They never talked about things like that. Even if they may have secretly thought that I was gay, we never talked about gossip, ever.
Jess: There's a perception within the gay community that coming out has helped your career, since you have all this exposure. Is that true?
Chely: They're wrong. There's the gay community that now knows my name and it's a long leap from the new demographic of people who will come to my Facebook page and hit the "Like" button to them buying my record and coming to live shows. It's a big stretch from those new fans to make up for the fans I lost. It didn't help my career. My record sales went directly in half. If it appears from the outside in that it's helped my career, it could be because I haven't talked about the negative. You won't hear me bitching and moaning on my Facebook about the hate mail I've gotten. My life has been threatened. I get nasty letters every day, "I'm through with you Chely Wright, you're going to hell." There's a big difference between press and advocacy and…. sometimes people forget that people who sing or make movies, this isn't just a hobby for us. This is how I pay my bills. In coming out I had a feeling that it would diminish my wage earning, and that feeling was correct. And, I am fine with that.
.
Jess: Had you not been a singer with a fan base and career to lose, do you think you would've come out in your 20s?
Chely: Gosh, that's hard to imagine. I've thought about it. I did feel that I was 'OK" with God in my late teens, but it's hard to say… Okay, had I not been a country music singer I might have been a teacher. Teachers that I've met have a really hard time coming out because if the students or parents find out they are gay it can cause a lot of problems. It's horrible what teachers go through. So, in that case – probably not. I also might have been in the military since I'm from a military family. If I had gone down that path I'd obviously be in the same shoes I was as a country singer. I'm also good at math, I might have been an accountant…. that's very conservative. Again, it's just so hard for me to imagine doing anything else because I declared at 4 years old, "I'm gonna be a country music star." It's all I ever wanted.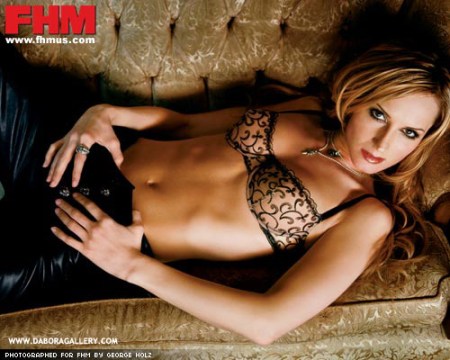 Jess: I was a little surprised when I read you'd be performing at The Dinah. The crazy, party vibe of Dinah doesn't really strike me as your scene. [Lady Gaga, Katy Perry and Ke$ha have performed the past two years]. Are you scared?
Chely: It's no different than country music festivals, like Country Jam in Eau Claire, Wisconsin! I'm no stranger to being the entertainment at a drunk fest! [laughing] I understand that the ladies will be enjoying the spirits, and my job is to go there and sing, talk, sign books and hang out. I'm not a big drinker but I think it's gonna be a lot of fun! Truthfully, every time I see a large group of gay women I can't believe how many of us there are. I marvel. My band is excited…we're gonna have the whole band there.
Jess: You were recently writing new music with Linda Perry. She's obviously known for pop music (Pink, Christina Aguilera, Alicia Keys) rather than country. How was it writing with her and any idea when that music will be released?
Chely: I don't know that what we've written will ever be released… we weren't writing for a specific project. We became friends and were writing songs. That's kind of how co-writing goes… there's no guarantee that what we write will ever be heard. But she just blows me away. After sitting down with her for a few days I realized why she's so incredibly popular and every pop star wants to work with her! Not only is she uber-talented, but her work ethic far exceeds anything. She's cute, she was like "ya know, I've never written anything with a country feel!" The music we have is interesting, cause she obviously brought that pop feel to my music, and we talk frequently and are trying to get back together to write more. It would be my absolute dream to make an entire record with Linda. But gosh, which chick singer doesn't want to make a record with her!?
Jess: When are you hoping to record your next album?

Chely: I feel like I've got 6 or 7 songs written for the next record, and I'm writing all the time. The goal is to take the great songs that I have now and make them obsolete and write better ones. It's almost time to start the planning stages of the next record, though.
Jess: Where do you stand politically? Nashville is obviously a very Republican city.

Chely: Well, I'm historically neither Republican nor Democrat. I maintain that I'm an American. I don't like political parties because I think that they're like gangs. So, I'm not in the Bloods or the Crips. That being said, ya know, Nashville is a conservative town in a lot of ways because it's in the Bible Belt, but it's also progressive in some ways. There are pockets of forward thinking people. I support the President whoever the President is because I'm a team player and I feel like once we elect someone into office it's incumbent upon the constituents to get behind the quarterback and see if we can execute the plays. So, I support Obama and when President Bush was in office I supported him. I actually got in a little trouble on the Sean Hannity show because he said, "You're a good Republican girl. I like that." And I said "no I'm not, don't call me such a thing" and he said "well, do you support the President?" and I said, "I do, because he's our President." I like Obama. I think he's a highly intelligent guy… I would like to see marriage equality in all states soon. Having done away with Don't Ask Don't Tell is a big achievement.
.
Jess: In your book you write —
I hear the word 'tolerance'—that some people are trying to teach people to be tolerant of gays. I'm not satisfied with that word. I am gay, and I am not seeking to be 'tolerated'. One tolerates a toothache, rush-hour traffic, an annoying neighbor with a cluttered yard. I am not a negative to be tolerated.
I think a lot people can relate to feeling funny about bringing their boyfriend or girlfriend home for family holidays because it's seen as button pushing. How do you think we can get past the point of "tolerance" as a community in the straight world?
Chely: I think the best way to bridge that gap and skip over that mindset of tolerance is to not simply slip out of the closet. I don't mean come out in a combative way, but come out to your entire family and if you have a partner – bring them around – and don't accept being less-than. It's the same reason I didn't come out to just a few friends. I wanted to make sure that everyone who thought they knew me or came to my shows — that they knew.  People need to come out in a loving way to their family, and make sure that they fully integrate with the rest of the family at holidays. Don't allow them to treat you less-than. It doesn't mean you have to go fight with them. If your family won't accept you bringing your partner, don't go.
Jess: You and Kristin Chenoweth are always tweeting one another. Have you been friends for a long time?

Chely: Oh, Kristin! So, about a year and a half ago someone said to me – did you know that Kristin Chenoweth loves your "Never Love You Enough" album? I was just like, wow, that's cool…. cause she's a great singer who likes my record. Then, just a couple months before I came out I joined Twitter and had no idea how to use it and the person who was running my account was like, "well, you've got to say something to Kristin Chenoweth, she just tweeted you!" I didn't even know how to log in. Anyway, she was tweeting that she was backstage at one of her shows and listening to my record and that was so cool!
She found out that I was living in New York and invited me to her Promises, Promises premiere. So we met and hung out and talked, and it was just a great time. And then a couple weeks later I came out. And I got the sweetest, most amazing email from her and she said "I just read your book" and was so sweet…. and I read her book as well A Little Bit Wicked, and we had so much in common. Both from the Midwest, both Christian, both worked at Opryland in our early years in Nashville…we just hit it off. She really is my friend. We're not just Twitter buddies [laughs]. We really go eat dinner and hang out, etc.
Jess: You bring up "Twitter buddies." What's up with celebrities who tweet each other incessantly? Why don't they just text message? Why do it publicly with thousands of people reading their notes back and forth?
Chely: Hmmm… I think fans love it. When you think about artists doing shows together – people love to see them on stage together, doing a duet and saying "I'm gonna have my friend Pete Townshend come out and do a song with us!" People really wanna imagine that they're friends, but the truth is they don't really hang out. They're doing one show together. But, in entertainment, we're all so busy that no one has time to go sit down and be "besties." For some reason, fans have always been fascinated with people that they like — together. There are music festivals where they pair up legends with new artists, because people love to see the camaraderie. I must say that I kinda think it's fascinating too. I like to watch celebrities tweeting one another all the time. So, I don't think it's that weird, it's just a new technology. The concept is as old as the day is long!  I also like to see when Kanye West is Twitter fighting with people, I think that's fascinating! [laughs]
Jess:Tell me you saw the video of Josh Groban singing Kanye West's tweets!
Chely: Yes! It was hilarious!

For more info on Chely's tour dates visit chely.com
Visit wishmeawaydoc.com for clips of her upcoming documentary