Hey, are you interested in sacrificing all your free time and possibly also your social life and sanity? Then writing for Autostraddle might be for you!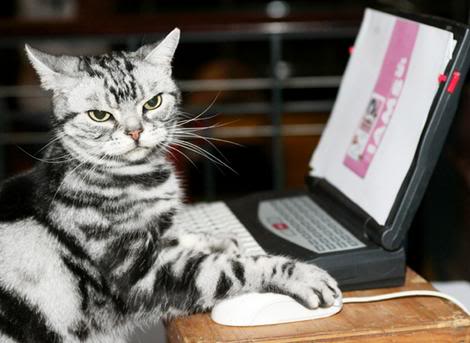 Your wildest dreams are within reach. We need help. Specifically, we need "help" in one of two formats: Contributing Editors and Interns.
What's In It For You:
The primary drawback to being an independently-owned website without ties to any umbrella advertising groups is that we run on a shoestring budget and therefore cannot pay you with actual money.
However, we do our best to give you everything we can, short of that. We offer you emotional rewards, free stuff (e.g., books, CDs, t-shirts), free and/or discounted AS merchandise, A-Camp, killer recommendations, press passes to events and financial reimbursement for any expenses incurred while doing your "job."
You'll learn a lot about writing/the world, build an impressive portfolio, join a kickass team of passionate queer women, have the freedom to write about the things you're passionate about, and will enjoy truly being a part of THE REVOLUTION.  Plus, you know, "exposure" on a site that garners over 2.5 million views a month and is the second-largest queer lady website in the universe.
Most of all, you should have fun! This means that you should consider writing, researching and working really hard to be "fun." We do!
+
Contributing Editors:
Time Commitment:
You'll need a significant portion of one weekday free each week to be "on call" and write a post that day and you will compose at least two posts a week. You'll also be a part of daily reply-alls covering The Issues of the Day. This means your day and our day need to be the same day which means you've gotta be on a North American time zone, but that's the only actual restriction, you can be any age and be from anywhere that's in our time zones. (Don't despair, overseas people, you can still submit your writing for other reasons!)
You will also be welcome to pitch and write stories on other topics whenever you want.
Who We're Looking For:
Those applying for this position must be web-savvy, have a unique, well-developed style and voice, lots of your own ideas and impeccable grammar/spelling. Your sentence structure should be so readable it practically reads itself. Your facts must be checked and double-checked and maybe even triple-checked.
You must be obsessively detail-oriented as well as a self-starter comfortable working independently and taking initiative.
You also must be eager to hit the pavement and hunt down compelling stories, attend events, report on local activism (if there is any), cold-call potential sources and interview people both in person and on the phone. If you live somewhere far away from other queers or feminists, that's totally fine and we want you on our team! But you'll need to be cool with making phone calls to get stories sometimes. This is non-negotiable, so if you're not comfortable calling people, then this probably isn't the right position for you. (In other words — don't lie about it! People are always lying about this for some reason.)
We are looking especially for women of color, disabled and non-cis women to join the team!
Experience/Background:
+ Basic HTML knowledge
+ Online writing experience (personal blogs count)
+ Experience with WordPress or other blogging platform
+ Strong background in queer and feminist issues
+ Knowledge of all things Autostraddle
+ Expertise in at least three subject areas (could be anything from "science fiction" to "gay rights in Australia" to "fashion" or really anything.)
+ Comfort with social media
+ Strong familiarity with the queer web
+ Comfort with having your photograph on the internet
+ Preferably you'll have experience working for another magazine, website or newspaper, with editors and on a deadline.
We also need people with pop culture and television-related smarts!!
How to Apply:
Send resumé (PDF), cover letter (in the body of the email) and writing samples to laneia [at] autostraddle [dot] com. Please cc laura [at] autostraddle dot com, rachel [at] autostraddle dot com and riese [at] autostraddle [dot] com.
Your cover letter should answer the following questions:
+ What's your availability?
+ Why the hell do you want to do this?
+ What are your three areas of expertise?
+ What is your propensity for dropping out of college or having a mental breakdown? Because we hate that shit.
+ What are your career/life goals and how does this fit into that?
We also need:
+ Three story pitches.
+ Three clips in the form of links to your writing published online (again, blogs count) or a PDF of clips.
Bonus:
If you're lacking writing clips or want an extra edge, we invite you to show us what you can do by writing a sample post for us, in the style of posts like this and this. Pick a news story that happened that day… and write the post! It must contain information from at least three stories, make a point, include thoughtful analysis, cite all sources, and communicate effectively with the reader. If you do this right, you're a shoo-in. Also try not to offend anybody.
Please submit your application on or before Tuesday, June 26th. 

+
Interns
+ Summer/Fall Editorial Interns
+ Laura's Personal Intern
We are seeking interns for the Summer/Fall (July through November) and Laura is seeking her own personal intern (indefinite). Details on applying for both positions are below.
Your duties will be multifarious and often menial/boring! Tasks will include creating and hunting down images, writing and editing posts, assembling and formatting posts, maintaining spreadsheets, assisting with camp preparation, transcribing interviews, communicating with outside stakeholders, fact-checking, promoting posts through social media and lots of other stuff.
Who You Are:
+ You have a lot of free time. Ideally you are stationed inside a lighthouse or a research facility in Antarctica where you have nothing to do besides sit in front of a computer with internet access 12-14 hours a day having demands gchatted at you.
+ You have at least some experience with online blogging platforms. You're a social media master with basic HTML abilities and Photoshop skills.
+ You are Good At The Internet. If someone wonders idly "Who wrote that one longform essay from like 2009, the one comparing Thoreau's essays to being a park ranger in rural Alaska?" you know the author's name and where they went to high school in under 5 minutes. If someone needs a high-res photograph of a lesbian wearing flowered shorts, you will find and deliver that photograph rapidly.
+ You're comfortable calling people for information ranging from "how much for a bus to drive 56 kids into the mountains at 5:45 AM three months from now?" to "are you dating Clea Duvall?" etc.
+ You are good at proofreading for typos/broken links/things that sound stupid/facts that need to be checked.
+ You are independent, self-driven and can work proactively even with minimal supervision.
+ You feel you can commit to at least 15 hours a week of the activities implied above for the foreseeable future, and are confident that you will be able to continue working in that capacity without nervous breakdowns, sudden trips to a developing nation to find yourself, dropping out of school, eloping, or otherwise punking out.
Bonus: We're especially interested in interns with design skills, web-coding skills, or video skills, particularly the skill of pulling video clips from TV and movies and uploading them to the internet, like how they do at the nice websites like Gawker.
+
Laura Needs an Intern
Associate editor Laura needs a personal intern. This is how we roll around here — Rachel has Intern Madi, Riese has Intern Grace and Laneia has Editorial Assistant Bren. Now that Laura has joined the management team, she too needs a Number 2.
Laura will need all of these things:
+ Available to turn things around within a week (i.e. I won't need help on too much insanely time-sensitive stuff, but if you can find an hour here or there throughout the week, that's fantastic)
+ Able to make deadlines, especially if you set them for yourself
+ Equally comfortable talking via email and on the phone
+ Self-sufficient
+ Hilarious
+ Okay with the occasional mind-numbingly boring task like data entry
+ Organized to a fault
+
To Apply:
Send resumé (PDF), cover letter (in the body of the email) to laneia [at] autostraddle [dot] com, please cc laura [at] autostraddle dot com, rachel [at] autostraddle dot com and riese [at] autostraddle [dot] com.
Let us know if you're applying to be Laura's intern, a general editorial intern, or both. If you're only applying to be Laura's intern, you only have to send your email to Laura.
Your cover letter should answer the following questions:
+ What's your availability?
+ Why the hell do you want to do this?
+ What is your propensity for dropping out of college or having a mental breakdown? Because we hate that shit.
+ What special skills do you have that could make AS a better website?
+ What are your career/life goals and how does this fit into that?
Please attach or link to relevant writing samples.
Internships are unpaid, but you'll learn a lot about online media, become a better writer, get involved in some cool queer shit and have lots of opportunities to move up in the world. If your school permits it, we're happy to assist you getting school credit for the internship.
Special Note for all applicants: Unfortunately, having a passionate love for Autostraddle isn't enough to make a good intern/writer/editor. This makes us sad too, 'cause we wish we had time to hire and work with everybody! But we don't. And just because we don't have space for you on the team doesn't mean that we don't want to keep seeing your face commenting and appreciating and sharing and tweeting and being part of the conversation. There's something specific we look for, so please don't take it personally if you don't hear back from us. You're still a very special, important snowflake!
Please don't apply if you can't meet deadlines, don't understand proper sentence structure, can't reply to emails, aren't funny, are addicted to more than two substances or don't have any free time. Also, we're a media company, not a making-friends factory. Apply because you want to do the work. This isn't a hobby (though it pays like one!) and revolutions don't make themselves.