This is disgusting. This is disgusting. This is disgusting. This morning in New Orleans, Ciara McElveen, a 21 year old Black trans woman was murdered. Read that again, she was just 21 years old. That is far, far too young. I shouldn't be writing about her. And this is coming just a day after we reported on the murder of Chyna Gibson, who was also murdered in New Orleans, after being shot 10 times. There's nothing even remotely close to okay about this. According to a witness, who was an acquaintance of the victim, McElveen got out of a man's car during an argument and then the man stabbed her repeatedly and slammed her head into the ground. The details are extremely disturbing and disheartening and all of our hearts go out to McElveen's family, friends and loved ones.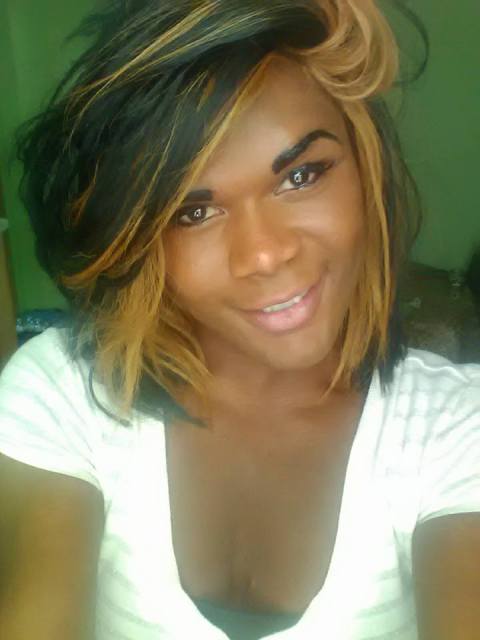 Are cis people done killing trans women of color like this? Are cis people done misgendering them after they get murdered? Are cis people done disrespecting them and treating them like trash and throwing them away and then grinding them into the ground. Are you fucking serious? Why are cis people doing this? This needs to stop. This is the third time I've had to write about the murder of a Black trans woman in the last five days. Three in five days. Four this month. Five Black trans women and a Lakota woman this year. We're on pace for 36 murders this year. Remember how shocked and disgusted everyone was when we had numbers in the low twenties? This is way worse than that.
It is on cis people to make it stop. This is on the men who date and sleep with trans women. This is on the men who are friends with those men. This is on queer cis women and afab people who call themselves trans allies. This is on every fucking politician who has ever voted to take away trans people's rights or Black people's rights or women's rights or poor people's rights. This is on the people who got those evil politicians elected. Please, take actions. Talk to men about toxic masculinity and homophobia and transphobia. Write to your politicians and vote out those who oppress people. You need to fight for trans women's rights, fight for our rights to be in women's spaces just like every other woman. Fight for our rights to be in lesbian spaces. Fight for us and with us. Listen to trans women of color and give your support and money to Black trans women when you can.
Look at this list of women. All of them deserve to be alive right now, but all of them were brutally murdered for being who they are. All of these women had friends and family. All of these women had lives and personalities and memories and goals and dreams and things that they loved. All of these women were trans and all of them were women of color and now all of them are murdered.
Mesha Caldwell, 41
Jamie Lee Wounded Arrow, 28
JoJo Striker, 23
Keke Collier, 24
Chyna Gibson, 31
Ciara McElveen, 21