It's truly magical when you can find a novel with lesbian or bisexual or queer characters that speaks to you and tells a damn good story. Here are some LGBTQ novels that tend to hold a special place in the hearts of Autostraddle staff!
Which novel about lesbian/queer/bisexual characters is your all time favorite? Let us know in the comments!
---
I had never actually read an LGBTQ novel until Malinda Lo published Ash in 2009. I don't know why; I've been an avid reader all my adult life. I'd devoured Terry Moore's comic book series Strangers in Paradise by then, so I knew there was good gay storytelling on paper. I guess I was still trying to get caught up with all the lesbian movies and TV shows at that point in my life and also honestly every gay novel I heard of sounded depressing as all hell. Malinda had been my boss in the very earliest days of my freelancing career and so of course I bought her book when it came out. I read it in a single sitting, and then I went to sleep and woke up and read it again! Fantasy books are my number one favorite thing, fictional worlds where it's chill to be queer is my other number one favorite thing, love stories between two women is my other number one favorite thing, happy endings is my other number one favorite thing! Ash is all of my favorite things! So it holds a special place in my heart because of who Malinda is to me as a mentor and now as a friend, and because of when I read it in my gay fiction journey, and because it just pushes all my buttons. I read it at least once a year. It's a happy place for me.
Not to copy Heather too much but Ash was also the first novel I'd read that gave me queer characters and they didn't perish into something awful. I'd just given up booze when my friend sent me this book; I figured I had extra time what with not being drunk all the time, so I started reading. I didn't put it down until I was finished, and my brain stayed in the fog of the joy I'd found between its covers. I've always been a fan of Malinda's, so I trusted her to take me on a journey. And it sparked something beautiful in me, a feeling I kept chasing as I found more and more lesbian and bi characters in self-published books and niche publications. Jane Fletcher's Rangers series are incredible with worldbuilding and gay characters who get to kick a lot of ass, and those helped me through some tough medical stuff with my family. But no matter how good or fun a book is, nothing compares to that first hit from Malinda. I'll always be grateful.
This was tough because I really loved Cameron Post so much too, but Tipping the Velvet is one I fell in love with at a really crucial time in my coming out journey, and I related to it in odd and unexpected ways, particularly its exploration of sex work, shifting gender presentations, and the complexity of a relationship that involves both private intimacy and public, paid performance. I can't remember much of it now, and there weren't any passages that stood out to me. I wasn't underlining it madly, is what I'm saying basically. But I was so engaged in a historical novel in a way I hadn't been in years, and it made me realize that I could fall back in love with history again if I could find a way to see myself in it, and that maybe I'd fallen out of love with history because I'd overdosed on cis white men's stories.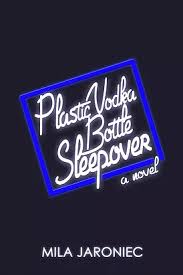 Hey, am I a real dirtbag for putting my ex-girlfriend's novel? I just took a long, hard look in the mirror and realized I don't often read queer novels for the sake of reading queer novels, which is maybe something I ought to work on in the year of our lord 2018 (so I will be reading everyone else's answers with great interest). However, this book is vivid and visceral and extremely bisexual and includes a great passage about getting punched in the face at Cubbyhole.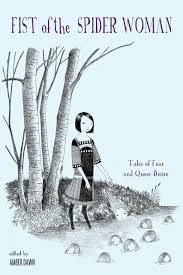 If we're talking fiction only, my favorite is this anthology of lesbian horror stories. I read it about seven years ago, and I still find myself idly returning to the imagery — whenever, for example, I hear something about slugs. Or femme sharks.
Collecting 16 tales of fear and queer desire, Fist of the Spider Woman covers everything from vampires to pubic lice to cold-blooded murder. It's weird and great and very (VERY) sexy. It's the kind of writing I admire and aspire to, and I respect the hell out of these authors and Arsenal Pulp Press for putting out such brilliant work.

I don't believe in favorites, not among sexual partners and not among books. And even though my young adulthood included rereading Hitchhiker's Guide at least twice a year, I haven't been in the habit of returning to fiction once I've finished them since I figured out that it's much easier to read books where people are queer in the first place than it is to read then that way when they aren't. So anyway I'm going to be that asshole and pick three: Tipping the Velvet by Sarah Waters because it's sexy and because, like Riese, I read it at a moment in my coming out; Kissing The Witch by Emma Donoghue, which is only borderline cohesive as a whole in that it's a series of interwoven short-story retellings of fairy tales but make 'em queer; and The Necessity of Certain Behaviors by Shannon Cain, which isn't a novel at all but a collection of short stories full of dark moments and moments of understanding about the nature of human relationships that has stuck with me as the first place I can remember reading fiction about queer poly relationships.

Well, as much as I try to move on from both the book and the movie versions of The Hours, I keep finding my way back! I didn't read a lot of queer literature growing up. I'll always have a special place in my heart for The Color Purple, which is probably the first book with any queerness in it that I ever read. But tbh, The Hours was formative for me not only as a young lesbian but as an aspiring writer. And the book, if you can believe it, is actually gayer than the movie! And also sadder! Mrs. Dalloway is an all-time favorite of mine, and the fact that someone took that story and turned it into a super gay, decades-spanning, three-part character study is just brilliant imo.

Upon seeing this prompt, the question morphs from "which novel is your favorite" to "which James Baldwin novel do you want to talk about"…that's how indelible Baldwin's work is. Ultimately, I settle on Another Country because it's Baldwin's attempt to grapple with the intersections of race, class and sexuality, in a way that Giovanni's Room had not. It's dense and cruel — this is a book of anti-heroes — as it tangles with the ways oppression destroys people and how it corrodes our ability to love, both ourselves and others. I see part of myself in multiple characters — in Rufus, in Ida, in Eric — and I see so much of today's world in Richard, Cass and Vivaldo.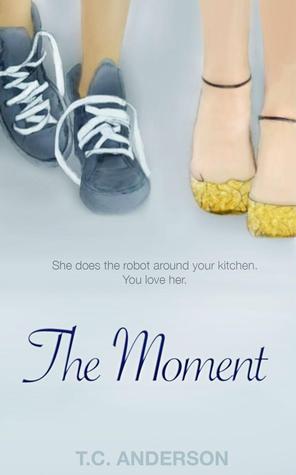 This is a novel that started out as fanfiction. I used to open up fanfiction.net and turn to this story at least once every couple of months. Bought it as soon as anderson made it an original story and I was worried that I'd get the characters from the TV show stuck in my head, but they're more outlines that blur every time I go back to read. It is not a perfect story, but it's the one that means the most to me. I reread it once, twice a month and I've used the characters, Jessie and Mia, to help me figure out trauma and sexuality and all kinds of other things about my identity because they've served as a guiding light. Like, I feel less alone because of how Jessie deals with trauma and how Mia deals with feeling inadequate and they both feel unlovable and I'm in awe that such soft, strong steps can be taken towards healing. I've read it during the worst of my intensive outpatient, falling out with friends, feeling unloved by family, hating myself and more. I actually don't even know how to properly convey how much this book means to me. It feels like it was already embedded in my heartbeat and I just keep remembering how to move to the rhythm of it. I don't know how I can ever thank anderson for being who they are (just having a black writer who makes me think I can write something as wonderful as this is beyond healing) writing and sharing such an important piece of work, but this books always makes me believe in art, in the things we create, even when I want to give up on them.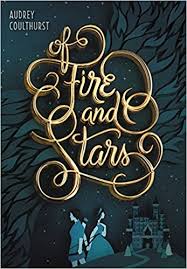 I don't remember reading any queer books when I was younger, honestly. But when I read Of Fire and Stars I felt like it went back in time and soothed an aching longing I didn't even know I had. It was the perfect fairytale, the exact kind I've devoured my whole life, except this time, I could see myself in it. I always loved Disney movies, but never understood why Ariel left her father and sisters in the end. For a boy! It never clicked for me; despite being one of my favorite movies, I always considered it to have a sad ending. But this book! This book has all the fixings of a fun, rompy YA fairytale, but with two girls at the center. And them being queer wasn't a Huge Thing, it wasn't the thing making their love forbidden, it wasn't the main problem of the story. It makes me so happy and I'm so glad it exists so that queer kids can find themselves in stories like these much younger than I ever did.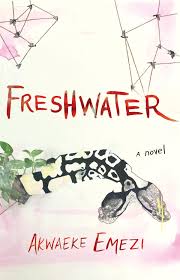 I don't relate to books the way I used to when I was younger and depended on them for escape. They aren't tied to my survival any longer so it's very rare that I find a book that touches me enough to become a favorite in adulthood. Freshwater did it effortlessly. This book rattled my spirit. As I read I repeatedly found myself raising a hand to my mouth in shock thinking "this is just like me" or "this is just like my girlfriend". It deepened our understanding of each other in a way that was wholly unexpected. It resonated so fiercely that it felt like Akwaeke had reached into the most hidden corners of our minds and experiences, taken what she knew she would find because it belonged to her too, and wrote it in a book that was destined to find its way into my hands. I've never read a book that spoke to the beautiful and terrifying parts of my blackness, queerness, mental health, and consistent struggle with belonging the way Freshwater does. If nothing else the writing will take your breath away.