A Prairie Homo Companion is a regular column that celebrates the Canadian prairies, canola fields and big skies, and the paradoxes of being a fine-ass lady prairie homo.
Header by Rory Midhani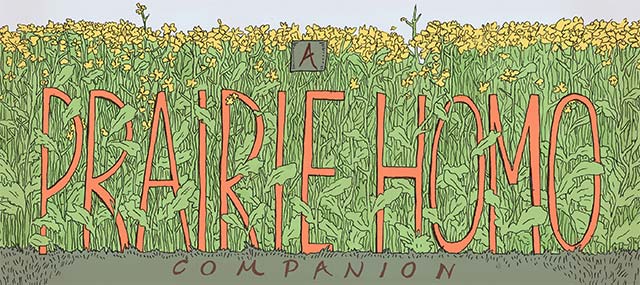 This week I'm a pretty happy prairie homo. Why?  I interviewed arguably one of the two most famous prairie homos – the Calgary born and raised Tegan Quin of you know, TEGAN AND SARA! It's a prairie homo dream come true! Tegan took the time out of her busy touring schedule to answer all my quirky questions about things like tea, books, and the Canadian prairies. I feel like Autostraddle's fairly close relationship with Tegan and Sara has reached a new level of intimacy now that Tegan's told me all about her tea-drinking schedule, how her songs are like her babies, and that she doesn't want me to build a shrine to her in my home. Enjoy!
You asked Kate Moennig how she'd feel about going to someone's house and seeing a poster of herself on their wall. I want to know how you'd both feel in the same scenario.
It's happened! And it was weird! I do love when someone I know frames a specific tour poster or something for their office….but definitely not into shrines of us! ha. I get it though. I really do. I was that kind of young person! I loved covering my walls, locker and binders full of images of people I looked up to. But it is definitely weird to imagine someone I know with a shrine to me in their house!
What is the strangest thing that's ever happened to you on tour?
Too many strange things happen EVERY DAY for me to pick "the" strangest. But… we've definitely had some pretty amazing moments out here on the road. I still can't get over the simple acts of kindness our audience showers on us. From gifts and letters to gifts and art, we're constantly marvelling over the generosity. I also find it VERY strange when people are waiting outside our venue for 12 hours before a show, or at the airport or hotel. I don't like ANYONE that much that I would wait in the cold to meet them. I DID sleep outside for Smashing Pumpkins tickets when I was a teenager… but I never would have done that to meet the Smashing Pumpkins. I'm WAY too shy.
I'm excited that you'll be hitting up Winnipeg, Regina, Calgary and Edmonton (my city!) in late February/early March. What are you most looking forward to about starting the Canadian prairie leg of your tour?
We LOVE to tour in Canada. The audiences are so unique and special to us. Over the last decade we have crossed Canada a million times (usually in the winter) and so I just have a special place in my heart for the audience we have in Canada. Canadians are so warm and friendly. It's a pleasure and a treat to be able to play so many different cities in Canada. I feel so lucky!
Rae Spoon and Vivek Shraya recently went on the Recovering Albertans tour. As an Albertan, the name Recovering Albertans really got my attention. Do you consider yourselves to be Recovering Albertans? Why or why not?
HA! Amazing. Love both of them so much! They are very talented artists! Hmm. I don't know if I would call myself a recovering Albertan… I still love Alberta very much and love going back. I've been gone from Alberta for 13 years so I have been away long enough to truly have gotten over my youth there and also to appreciate its beauty and friendliness. That being said, I don't imagine moving back there any time soon. But I think the name of their tour is SO funny!
Are you still connected to the Alberta arts/music/culture scene?
Not really. We travel so much that I'm not sure we're that aware of ANY scene… even the ones in our own cities! We have seen so much great music come out of Alberta over the years though… and in general Canadians support their art and music scene so much more than anywhere else! Which is so awesome.
Your sound changes a little with every new album – does your songwriting process stay the same or does that change as well?
We did a lot more collaborating on this record than we have in the past. That's the big change with Heartthrob. We co-wrote 5 songs together on this record which I think gives Heartthrob a more cohesive sound. Before we even started to write, Sara and I sat down and decided we wanted to push ourselves out of our comfort zone musically, vocally and thematically. When it came to picking a producer we just let the demos dictate the direction we went. The demos for Heartthrob were so much more pop leaning and so we went for a pop producer who had tons of experience with female artists and vocalists. With each new record Sara and I feel it's most important that the songs carry the record. But production is important too. We would be doing the songs a disservice if we didn't allow the songs to dictate the production direction.
Riese, our editor in chief, thinks This Is Everything is underrated and wants to know what you think about that.
HA! We think there are a handful of old T+S songs that with different production or if they had been released at a different time, could have been more well received, or well loved. This Is Everything was always such a crowd pleaser/favourite that I don't see it as underrated among fans, but I could see how it might have been a much bigger song if a bigger audience had found it! But the songs are like babies to us, so they all "should" have grown up to be stars in our minds! We have no perspective obviously!
What is that last thing you read that you loved? It doesn't have to be limited to an essay or an article. It could be a book, a poem, a recipe, a blog post, or interesting bathroom stall graffiti.
I'm currently reading Far From The Tree by Andrew Solomon. It's beautiful. Definitely a big, heavy read but worth it.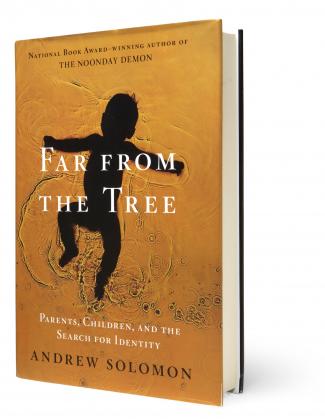 And if you had to choose a particular type of tea to drink while reading, what kind would it be? What kind of tea would you want to drink with me once we all become BFFs?
HA! We have a lot of tea backstage/at home/in our lives. I have an iced green tea every morning, then I typically switch to a chai tea in the afternoon or something with a bit of kick to it. In the evenings, post-show I do a throat coat or lemon/ginger/honey mixture tea!
What is the story behind this picture?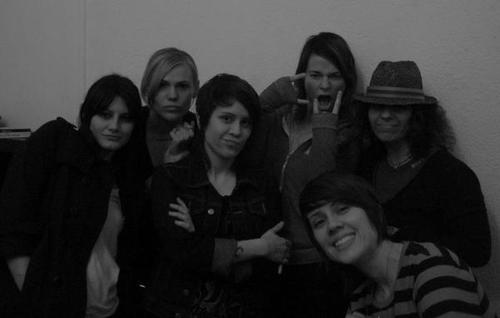 That was after a show we did in Pomona California on the eve of Coachella! It was the first time we met Linda Perry! We were pretty excited – she's one of our heroes! Truthfully everyone in the picture is amazing; I love all those ladies! They are strong, outspoken, talented babes. There is no better aftershow meet and greet than one filled with your idols.
Want more Tegan and Sara? Of course you do! Check out their tour page to find out how to see them in 3D! And be sure to read Crystal and Hansen's track-by-track Heartthrob feelings festival.