As many of you have probably known since adolescence, Ender's Game is awesome. It's a mindblowing sci-fi book about youth, war, sacrifice and saving the planet, set about a hundred years in the future in the aftermath of a terrible alien invasion. It features zero-gravity space fights, epic nicknames, dream sequences that will creep into your own dreams and a brother-sister blogger team that literally takes over the world. I read it at least a dozen times between the ages of twelve and sixteen; I used to take it into the woods behind my house to savor it because it was so engrossing and personal that I didn't want to risk being interrupted. Like many rich and complex works, it riffs off of whatever you give it — it's been recommended reading everywhere from my eighth grade English class to the United States Marine Corps — but it taught me a) how to recognize bullying b) that if the definition of success within the system you're a part of clashes with your own definition of success, you should change the system and c) about the vital and redemptive power of the kind of empathy that crosses genders, generations, social classes and home planets.
As many of you may have found out recently, the author of Ender's Game, Orson Scott Card, is not so awesome because he's a homophobe. And not just a garden-variety homophobe, an active and virulent one.  His "ideas" about sexuality and the rhetoric he uses to support them are so backwards they're practically elbisneherpmocni. He's on the board of directors of NOM and he said not five years ago that "any government that attempts to change" his definition of marriage is his "mortal enemy" and that he will "act to destroy that government and bring it down" (he's said and done many other nutso things, but why waste the bandwidth?). Card's homophobia was just yanked back into the spotlight thanks to a group called Geeks Out, which, aiming to get out ahead of the November movie adaptation of Ender's Game, just started up an initiative asking people to take their popcorn money elsewhere.
For the past few days, these two truths have been motoring around my head like opposing magnets — every time I think they're about to snap together, one of them skitters off. It's not my job to figure Card out, obviously. There's no way to solve hypocrisy or diagnose the roots of prejudice based on a few in-depth interviews and intuition, no matter how much I'd like to try (*cough* closet case *cough*). But it feels like my job to figure out how I want to deal with it.
A lot of other people have this same question. Some of them have settled on a straightforward answer — the boycott. This is the position Geeks Out takes — "do not buy a ticket at the theater, do not purchase the DVD, do not watch it on-demand. Ignore all merchandise and toys. However much you may have admired his books, keep your money out of Orson Scott Card's pockets" — and it makes sense. A boycott lets you vote with your dollars and a noisy boycott turns heads. The goal is to keep money out of Card's pockets – and Card's voice out of the media and the public sphere – and it's a tactic that has worked before. Back in February, D.C. Comics hired Card to write a Superman reboot and caught enough flak for it that the artist he was working with quit the project and the whole thing was shelved. It's working again, too — Summit Entertainment is conspicuously not bringing Card to Comic-Con.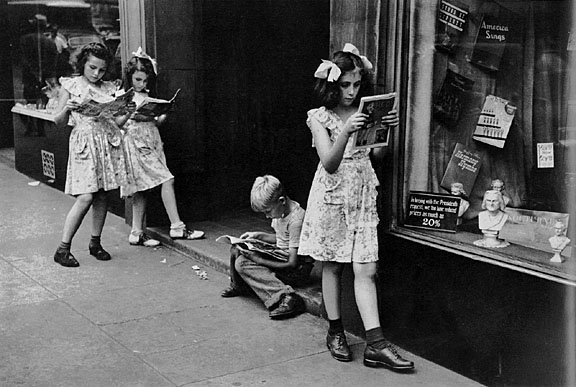 Then there's the opposite side of the fence, home to the companies and groups that have associated themselves with Card. These guys take the handwashing position. For example, when the Young Adult Library Services Association was criticized for giving Card their Margaret A. Edwards Award, they issued a statement clarifying that the award is for books and books alone, and that "an author's personal beliefs" are not considered.  DC Comics said the same thing this winter; "the personal views of individuals associated with DC comics are just that — personal views." Those involved with the film are taking the same tack, maintaining that they're "adapting a work, not a person."
For the record, Card has also made a statement — he thinks everyone should just cool their jets because the DOMA repeal means "the gay marriage issue becomes moot," and he also thinks "it will be interesting to see whether the victorious proponents of gay marriage will show tolerance towards those who disagreed with them."
What if neither of these positions work for you, though? What if, like me, you are kind of selfish and would like to let your loyalties walk some middle tightrope where you can keep the good stuff about this book you loved while also turning your back on its creator? What's the best way to hate the player and love the Game? The internet provides some answers. If you're bummed about the prospect of boycotting the movie — a separate but related discussion — Alyssa Rosenberg over at ThinkProgress has some really good suggestions (I like the "political moral offset" one, which is like a carbon tax but for noxious ideas). And if you're burning with curiosity about what Card could have done with Superman, "inveterate Superman nerd and gay dude" Glen Weldon can douse that flame for you.
But my problem seems more philosophical and the Internet didn't help. So I did what I usually do, which is turn to books. Specifically books that haven't let me down. Such as, for example, Ender's Game. I flipped to a page that I've clearly spent a lot of time with, the page where Ender is describing to his sister Valentine why he hates his destiny as Greatest Space Warrior Ever, and I read this:
"In the moment when I truly understand my enemy, understand him well enough to defeat him, then in that very moment I also love him. I think it's impossible to really understand somebody, what they want, what they believe, and not love them the way they love themselves. And then, in that very moment when I love them… I destroy them."
He's speaking literally, but the metaphor rings true, too. Compassion with a twist. I think I might just mail Card a bunch of (used) copies of his own book. I have this suspicion he hasn't read it in a while.