Last month Kaki King announced a national tour of Australia, which was v. exciting news to many Australians but especially our music editor, Crystal. To celebrate, we asked Kaki to make a playlist based on the theme 'Australia' and she said yes. What a champ.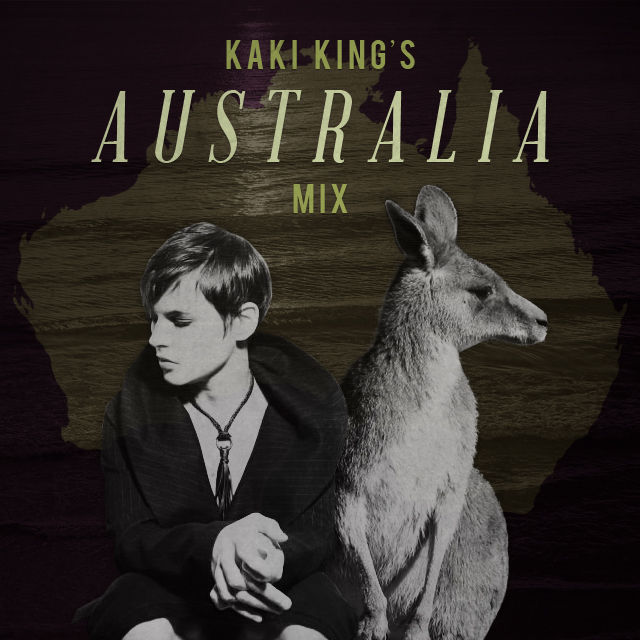 Kaki King's Australia Mix
All of these songs I heard for the first time in Australia!
Camp Out – An Horse
Peaches and Cream – John Butler Trio
Ghosting on my Mind – Jeff Lang
How to Tame Lions – Washington
Drawing Smoke – Leroy Lee
Fatal – The Necks
Water – Blue King Brown
Contact High – Architecture In Helsinki
Come into my World – Kylie Minogue
Trembling Hands – The Temper Trap
Australian Tour Dates
May 11 @ Brisbane Powerhouse, New Farm QLD
May 12 @ Mullumbimby Civic Hall, Mullumbimby NSW
May 16 @ Darwin Old Town Hall Ruins, Darwin NT
May 18 @ The Tanks Arts Centre, Edge Hill QLD
May 19 @ The Basement, Sydney NSW
May 22 @ Clarendon Guest House, Katoomba NSW
May 23 @ Heritage Hotel, Bulli NSW
May 24 @ Lizotte's Dee Why NSW
May 25 @ Lizotte's Kincumber NSW
May 26 @ Lizotte's Newcastle NSW
May 30 @ The Corner Hotel, Richmond VIC
May 31 @ The Governor Hindmarsh, SA
June 1 @ The Bakery, Northbridge WA
June 2 @ The Vanguard, Newtown NSW
There are also EUR and US shows happening in April, see KakiKing.com for details. If you haven't already, maybe read about why you'll love Kaki's new album, Glow, and then grab it at your local record store or here (iTunes Aus) or here (iTunes US) or here (iTunes UK).