There are so many reasons to love Malinda Lo.
Lo's first book, Ash, is a lesbian retelling of Cinderella that was a finalist for the William C. Morris YA Debut Award, the Andre Norton Award for YA Fantasy and Science Fiction, and the Lambda Literary Award. Her second book, Huntress, is set centuries earlier in the same world. Both go beyond typical coming-out narratives to portray queer and of-colour characters with a depth that is still unfortunately rare. In addition, Lo is a former managing editor at AfterEllen and ran the Diversity in YA tour.
Her latest book, Adaptation, is a contemporary sci-fi thriller about Reese Holloway, a 17-year-old who lives in San Francisco. Flocks of birds cause planes to crash across North America and the US government grounds all flights just as Reese and her debate partner David are about to fly home from Arizona. They begin the drive, but in the middle of the desert near Area 51, a bird flies into their headlights and the car flips. Reese wakes up a month later in a military hospital with no memory of anything that's happened since the accident and no idea how she and David have only a few scars and a non-disclosure agreement to show for it.
When she returns home, Reese feels different; her scars disappear within days, she is followed by men in dark suits, and she keeps dreaming of a yellow room with red veins. As she starts looking for answers about what happened, she meets Amber Gray, who takes her search — and her crotch — in a whole new direction.
Global conspiracies and makeouts abound. YA and sci-fi skeptics take note: you need to read this book.
I spoke to Lo about Adaptation, diversity in YA, and the changing landscape for queer and YA fiction.
Autostraddle: I saw on your Tumblr that you've been working on the revisions to the sequel of Adaptation, how are they going?
Malinda Lo: [laughs] Oh my God, you asked that question! [Laughs.] I have eight days to my deadline!
Oh, dear.
So, yeah, it's going well. Very very well, but it's crunch time.
Both Ash and Huntress were young adult fantasy, and Adaptation is young adult science fiction. There seems to be a huge difference in the style of the writing. Was it difficult to make the transition between genres?
It was a challenge. But I was really interested in writing in a more contemporary voice, so it was a fun challenge for me. But, yeah, it was a challenge. I've gotten really used to writing in that fairytale fantasy kind of style, so trying to find a new way to describe things was definitely interesting. But, I also can use all these words in Adaptation that I couldn't in Ash and Huntress, which was awesome. I mean, I could use lots of scientific words [laughs]. So, I felt really free; after I got used to the style it was really fun.
Part of Adaptation takes place around Area 51, and your graduate research in Stanford was about the X-Files. Have you always been interested in aliens and the paranormal?
No! I was a big X-Files fan. I never thought about aliens before I watched the X-Files and in my personal life I'm not an alien-or-UFO believer, or whatever, but I love the X-Files. So, that's what brought me to write the story.
So, if I were to ask whether you were a Scully or a Mulder, you would be a Scully for sure?
Someone else asked me this before and I told them I'm late series Scully. Because at the beginning of the series she doesn't believe anything, she won't even discuss things that she sees with her very own eyes! But by the end of the series she'll believe something. I think I just need more proof than Mulder would need.
All of your characters seem very matter of fact about sexual orientation. Reese seems a little freaked out by it, but it almost seems more that it's about the relationship than because it's with a girl. In Huntress and Ash, everybody seems to take things in stride. How important is it that depictions of queer characters be less focused on the fact of their queerness and more focused on all aspects of the characters?
For me, as a writer, it is very important. Also as a queer person, I don't really want to be reading books where people have to be dealing with their sexuality as a problem, so I don't find that necessarily fun to read because I went through it in my own life. I'd rather read stories in which people just happen to be gay and they have adventures regardless of their sexual orientation. In Ash and Huntress it was very much on purpose, I made the secondary character world in Ash and Huntress be one in which it was totally ok to be gay. In Adaptation, it was a little bit different because the characters live in San Francisco, so there's a little bit of coming out that has to happen but it's definitely not a coming out problem story. And you are right, Reese's freaked-outness is about the relationship, and not the fact that it is a gay one.
Have you noticed any other YA books taking a similar approach in recent years?
Scott Tracey is the author of this paranormal romance trilogy that starts with Witch Eyes. It's about a boy who has supernatural powers and he also happens to be gay, and his sexual orientation is not at all part of the story. I think that's really great. There are some YA books that have secondary characters who are queer, and their sexual orientation isn't a big deal, mostly because they are secondary characters, so they don't have a whole storyline about it. That can be fun. I really love the character of Magnus, in Cassandra Clare's Mortal Instruments series. He's a bisexual warlock. I love Magnus because he is a tease until the end – he doesn't have to come out [laughs]. But I think that generally speaking in YA, queer characters do have to come out, because they are set in the real world and that is an obvious step to take in a novel.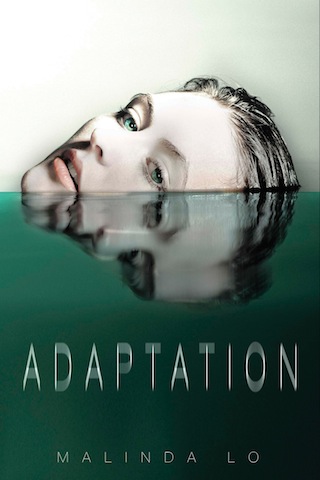 When you first posted the description of Adaptation on your website, I noticed that there was no mention of Amber, and in the updated description her relationship with Reese seems almost ambiguous. Was this a conscious decision by your publisher?
No, I definitely took part in writing the cover copy and I didn't want to mention Amber because I didn't want to have any foreshadowing [laughs]. Then I realized that if I didn't mention her at all that was somewhat misleading, so I did have to make sure she was in the cover copy. It is ambiguous, and that is on purpose because I want people to read the book who are not looking for a gay relationship, but I also want my readers who have read my books in the past to know that yes, there is something in there. […]
One of the things about only talking about gay issues [is that] it kind of presents that as a barrier to entrance and sometimes I get the feeling that I'm asked about the gay issues because it's a big thing in the room, and it might prevent people from wanting to read it. I feel every time you are looking for a book to read, you're constantly offered various directions — it's like you're always trying to figure out what to pick out of the pile. There's just so much out there, so you're always trying to rule something out, and you don't want to read about fairies, or you want a mystery, or you don't like white dogs and the book has a dog on the cover. You know, you are looking for reasons to not read a book, and a lot of the time I feel like the gay character or the gay issue is something that people feel is a barrier to entry. I mean, obviously I'm talking about most of the straight readers in this situation. Because I, like most queer readers, would like to read about queer issues [laughs].
I kind of wish interviewers would just avoid talking about that. I wish they would ask about the characters in the book, like, "Why did this character fall in love with the other character? What is it about their relationship that works for you? Or what did you do to build their relationship?" You know? "How does someone attracted to another person help the story and drive the plot forward?" These are things that I'm basically never asked because they are always stuck with the fact that they're gay. If you fall in love with someone, I don't think that you see them with a big flashing gay sign over their heads necessarily. I mean, you might [laughs]. I don't particularly. I feel like most people, when they are attracted to others, it's because of some of the characteristics that have little to do with their sexual orientation. It's the way they look, or the way they speak to you, or something like that.
The way they knock you over with their skateboard and spill coffee everywhere.
Right! That's true! Reese, when she first meets Amber, she has no idea. I mean, she doesn't think about the gay thing, it doesn't even come to mind. I think that to discuss the gay thing all the time can sometimes get frustrating for me. Because the characters don't see it, so I wish the reader sometimes wouldn't either.
Well, it's funny. Your books are so relaxed about it, it's so refreshing, because so many other ones don't seem to be. It's nice to read your books and not be slapped in the face with, "And then they were gay, and then they had feelings about that, and maybe they made out but it was after they had feelings."
[Laughs]. Thank you.
Obviously I'm a huge fan, so there's that.
Well, thanks! […] It's really great to talk to Autostraddle. I mean, I love you guys, so that's really great. I always love talking to gay publications.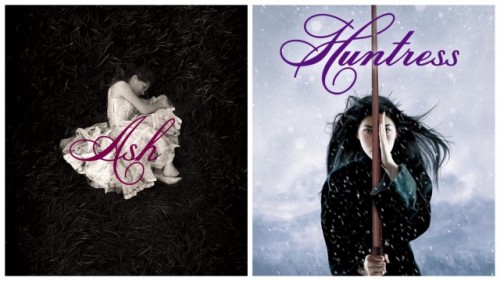 You've written about LGBTQ stereotypes in YA and last year you ran the Diversity in YA tour with Cindy Pon (Silver Phoenix, Fury of the Phoenix). How is the landscape for diversity in fiction changing?
I think it's really great that publishers are taking note of it. While we were organizing our diversity tour, we found out that a group of NY publishers were […] looking for diversity within publishing, and they're trying to hire editors that are minorities, or are trying to support the publication of books that have minority characters and I think this is a really positive and a really valuable step because it has to start from the top. It's the people who are publishing these books that have to be on board from the beginning. If they are on board, the book will get out there.
Joss Whedon responded to the question, "Why are you writing these strong female characters?" with, "Because you're still asking me that question." Do you ever feel like that about queer or racially diverse characters?
Well, not yet. I haven't had as many questions as Joss Whedon has [laughs]. So, maybe in five years, maybe I'll say yes. I'm still, at this point, happy to talk about it because I think that somebody needs to talk about it. I feel okay talking about it. I'm happy to answer that question, I think I get a lot of basic questions about queer characters, especially because most of the time I'm getting — well, not most of the time — but a lot of the time I'm getting interviewed by people that maybe haven't read books with queer characters and maybe it's their first one, so I get a lot of 101 questions and somebody has to answer them. At this point, I'm fine with doing it. I'm hopeful that at some point we can move on.
What do you wish people would ask you?
You know, I was asked that in a conference, and I said I wish people would ask me about romance, because all of my books are romances. Yeah, they have gay people in them, but they are essentially romances. I'm always asked about the issues, but never about the fact that being gay is not a problem, the problem is the thing that keeps the characters [apart]. In a romance, you have to have problems to overcome in order to keep the characters together, and my books are really about that.
Other stuff gets in the way of their relationship besides gender.
Yeah! That's exactly what it is.
So, do you think the conversation will ever be able to move on from queerness and inclusivity?
I hope so! It would kill me if that's all I get to talk about [laughs]. But, yes, I really hope so. And, you know, things will always improve. Even in the last five years, in terms of gay rights, I think that things are improving even though in the political sphere it's, "two steps forward, one step back." I think in YA there is a lot more representation of queer characters now more than there was five years ago. There are a lot of books about girls in the last year, which I think is wonderful because in the past YA has been predominantly boys.
To jump back to romance a little bit: it seemed that the making out in Adaptation was more present than it was in Ash. Was this intentional? Or is it just because I haven't read Ash recently?
No, you're right! Every book I get a little more explicit. I don't know why that is. I mean, it's kinda funny, I think I'm losing my fear in writing intimate scenes, but also Adaptation has a more direct narrative than Ash or Huntress, which do kind of have that fairytale feel, and I wanted Adaptation to be very present. I purposefully made the scenes more direct, and there is even more in the sequel! It was really fun to write in part because I love writing the make out scenes, and there are a lot of them.
Awesome! Your site has a list of recommended books about queer female characters, and you've also written a lot of posts about them. What is your favorite book at this moment?
I think my favorite book at this moment, honestly, is the Curse Workers trilogy by Holly Black. Holly Black's past books have had queer characters but the Curse Workers trilogy doesn't. I think the series is just absolutely brilliant, and as a writer I am completely awed by it.
Adaptation will be released September 18, and its sequel will be released in fall 2013. The first four chapters are available to read online, or you can watch the trailer: