2013 Autostraddle Hot 100
(as voted on by the 987 weirdos who submitted ballots)
It's totally getting hot in here, isn't it? That's because the oven is on, we were broiling some toast. It's also because it's time for the Autostraddle Hot 100, a yearly ritual in which various magazines publish lists of the 100 hottest ladies in the universe, because why anything! In the past, we've honored hot lava and published user-submitted hotties, but this year and last year we just asked you to vote for the hottest lady-loving-ladies in the ladyverse of lady-on-lady love. Nearly 1,000 of you cast your super-important votes in this prolific election and now it's time to survey the results.
Although the urge to fantasize about fingerbanging these intelligent, well-rounded, dynamic and interesting women might overwhelm your urge to click links or read their smart words, we've added those links and words where appropriate to emphasize their well-rounded qualities.
---
Because so many people had the same number of votes, this year's list includes 110 people in order to include everybody who tied for spot #100!
100. Bevin Branlandingham
Writer & Founder, Queer Fat Femme
"Now that I've developed a consciousness about it, I like to call myself a body liberationist because it's not just about fat acceptance. I think everyone who has a body in this world is subject to scrutiny that's really unfortunate and unfair. My friend Glenn Marla says there's no wrong way to have a body, and that's the truth… everyone should have the liberty and luxury to feel good about themselves and to dress themselves in a way that makes them feel good and to just be free to have a body without worrying about what people are going to say or do about it."
---
100. emily m. danforth
Author
"Sometimes when people ask me why I write, I tell them that it's because I grew up gay (very gay) way out in the middle of cowboy country in the windswept and dusty badlands of Eastern Montana."
---
100. Natasha Kai
Athlete, U.S. Soccer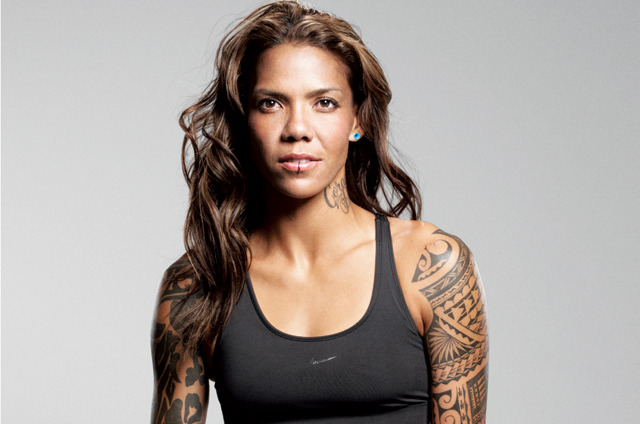 ---
100. Dani Shay
Musician
---
100. Amber Rose
Model
---
100. Tucky Williams
Actress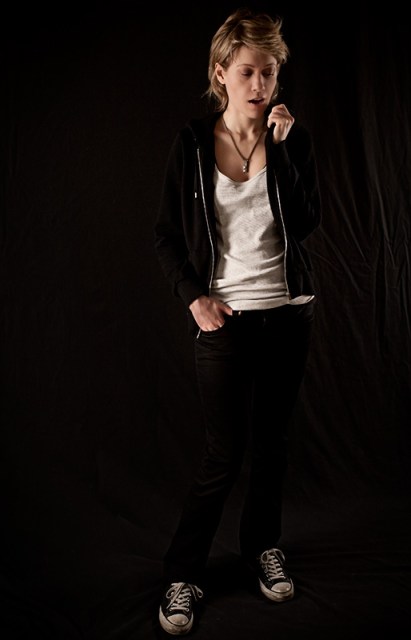 ---
100. Lana Wachowski
Writer & Director
---
100. Tasya Van Ree
Photographer
---
99. Casey Legler
Model & Artist
---
98. Malinda Lo
Author
"Those labels that other people apply to me are their attempts to understand me. But my sense of self is independent from others' categorizations of me. So these days, I don't care what labels people apply to me. They can still label me whatever they want, because I am still the person I am inside."   (via)
---
97. Mey Rude
Writer
---
96. Brandy Howard
Actress, Writer & Model
---
95. Mia McKenzie
Writer, Founder of Black Girl Dangerous
"By loving other black and brown queers, in all the ways I love them, I am also loving my Self, healing my Self, rejecting all the bullshit that tells me I'm not worthy, that love is not for me. Every time I trust my friends enough to fail in front of them, every time I commit to some activity of self-care, every time I take a lover's hand when the voices are telling me to just give up because I cannot really have this thing, I am loving all of us." (via)
---
94. Haviland Stillwell
Actress & Singer
---
93. Kristanna Loken
Actress
---
92. Melissa Etheridge
Musician
---
91. Abisha Uhl
Musician, Sick of Sarah
---
Pages: 1 2 3 4 5 6 7See entire article on one page