Oh hi!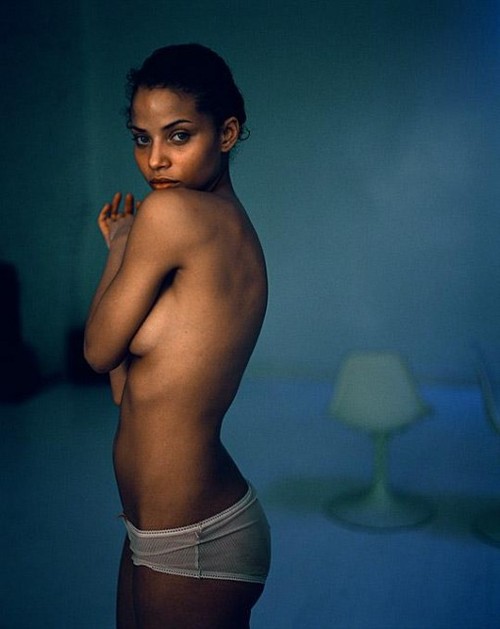 It's Our Last NSFW Sunday of 2010! You know what that means!
IT'S TIME FOR A MASSIVE RETROSPECTIVE. I hope you have your boyshorts on because you don't want to ruin that chair.
Part One:
2010 in (Relatively "Mainstream") Lesbosexy Events
+
10. Room in Rome
Much like a dead-end relationship, we showed up for the lesbian sex and ended up listening to a lot of  feelings and crying.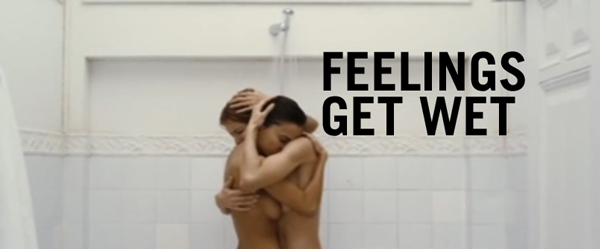 +
9. The Kids Are All Right
In which Julianne Moore banged a dude and was married to a lady. But we still liked it. Look, cuddles!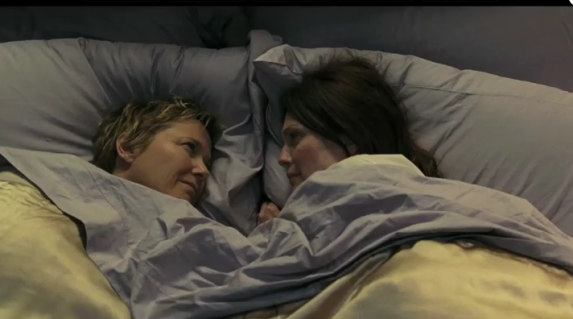 +
9. The Real L Word
and the
First! Ever! Strap-on Lesbian Sex Scene! On Reality TV!
Showtime was super-duper excited about the first ever lesbian strap on sex scene on reality television, starring Romi and Whitney. Romi had a statement about it which we published. Later on, we interviewed Whitney because that's what lesbians do. We have sex and then we have to talk about it a lot.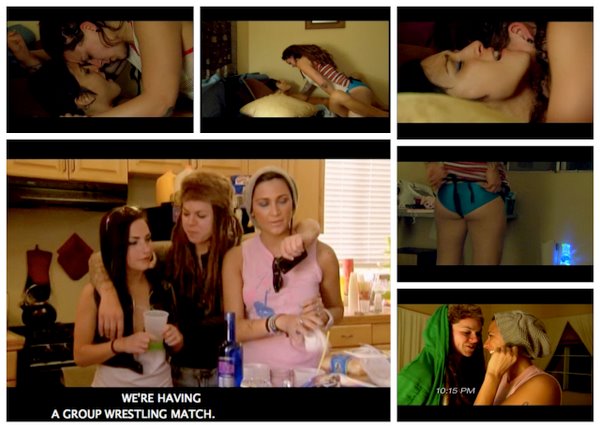 +
8. Autostraddle Calendar Girls
I bet you didn't even know there was this many hot lesbians in the universe until the Calendar Girls happened right? You should get a calendar probs.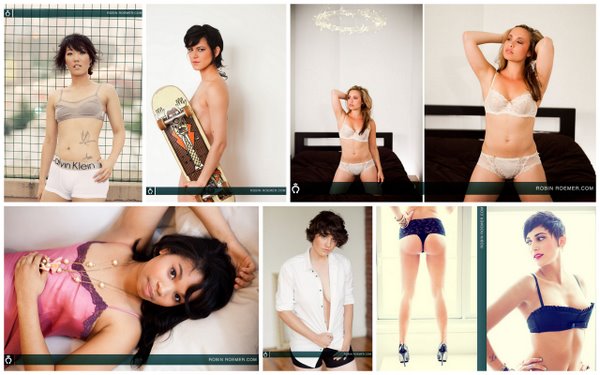 +
7. Black Swan
Black Swan has mad chicks and a little girl-on-girl action.
[THERE WAS A PHOTO HERE BUT NOW THERE ISN'T BECAUSE TWENTIETH CENTURY FOX SAYS WE ARE VIOLATING THEIR INTELLECTUAL PROPERTY]
+
6. The Runaways
The Runaways had a little bit of lesbian action but the main point is that the whole goddamn thing just felt totally infused with lesbian energy.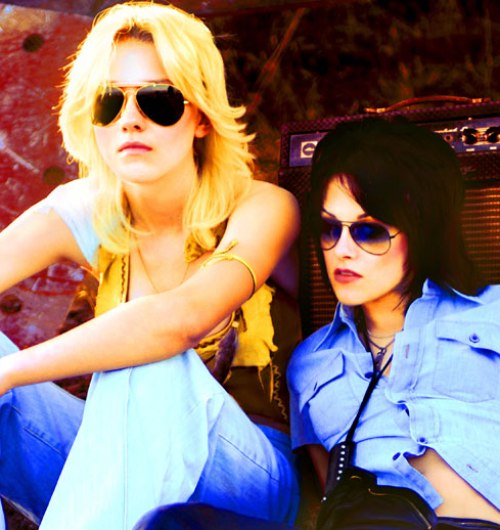 +
5. Lady Gaga's Telephone Music Video
"Tonight Lady Gaga & Beyoncé's much-anticipated music video, "Telephone," premiered. Eh, it was fine. Kidding. It was no Oops I Did it Again, but on the other hand – oh that fierce bitch Gaga did it again. It was awesome! Wanna watch it again? Oh good, us too!"
3. Lip Service
BBC3's hit series lesbian show Lip Service provided ~2-5 lesbian sexy moments per episode.
+
2. Inspired by The Real L Word, we made this:
1. Nothing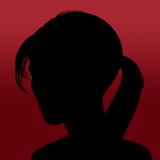 There is no #1. Well — do you have a #1? If you do, please tells us.
One of the things that has driven us insane all year is the way mainstream media hypes lesbian action relentlessly. We discuss this at length in NEWS ALERT! Dakota Fanning Kissed a Girl and Liked It!, in which we also solicit the expert opinions of Heather, Dorothy, Grace and the Linster from AfterEllen.
Because "lesbian" isn't a fetish or a style of sex. It's a noun that refers to homosexual females or any person who wishes to identify as "lesbian." Key word? PERSON. Just something to think about, patriarchy!


Part Two:
2010 in Lesbian Sex – Autostraddle-Style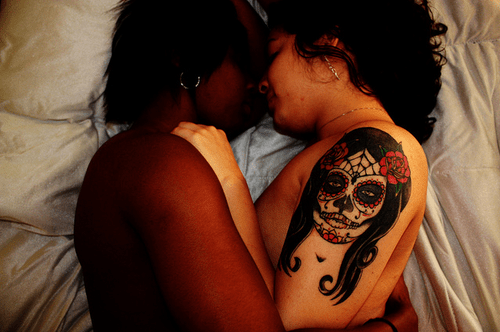 The crowning moment of the year was obviously "Autostraddle is Not a Trademark Sexual Move, Except When It Is." It's pretty much been downhill since before and after the day we told you that "there's more than one way to straddle a lady. Probably still only one way to skin a cat though. Not sure."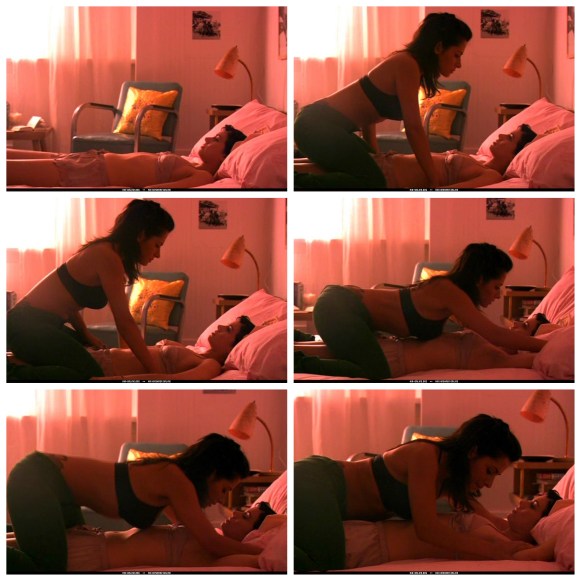 What else happened? We got curious about What We Don't Talk About When We Talk About Lesbian Sex and so we started an anonymous google doc for the team and then talked about it all summer long!  First we talked about tops & bottoms and then we talked about wetness & orgasms and then we talked about positions with bad reputations (69'ing and Scissoring, to be exact).  We later discussed pressing issues including where to have lesbian sex.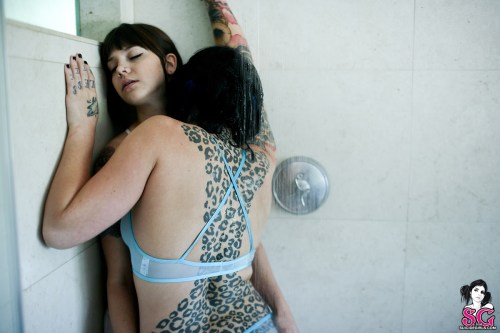 Every year there's always a lot of GROUNDBREAKING RESEARCH and RANDO INTERNET WRITERS revealing things like that women don't need men anymore for sex!  Also, you shouldn't put rhinestone fingernails up some girl's vagina! Furthermore, you oughtta know how to have Safe Sex and maybe should talk a little bit about polyamory and open relationships if that's up your particular alley.
Becky really liked FLESH by Mr Flash because lesbians made out in it. You know what else we like? We also liked these quotes about lesbian sex.
So much equipment so little time — we gave you a guide to buying a strap-on. We looked at some of the universe's weirdest sex toys and the best vibrators of all time and we recommended bikini zone. We celebrated Strap-On Day and Masturbation Month and went to an event that involved giant finger-shaped sex toys, tiny sandwiches, Grace Chu's camera, and the hot french chicks of Wet For Her.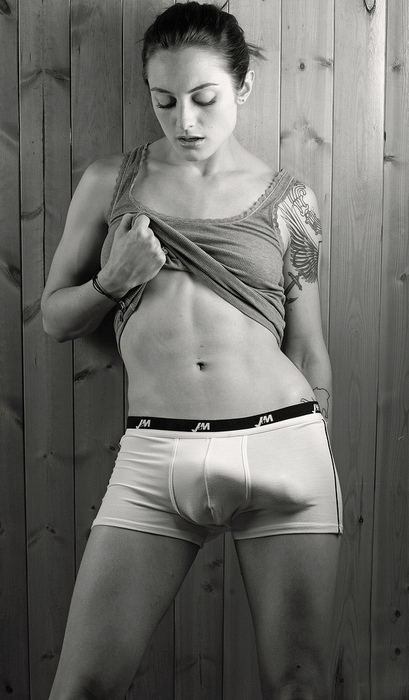 Sometimes we let you give advice to people with sex-related formspring questions: once in November and once last week! You guys need a lot of help, for real.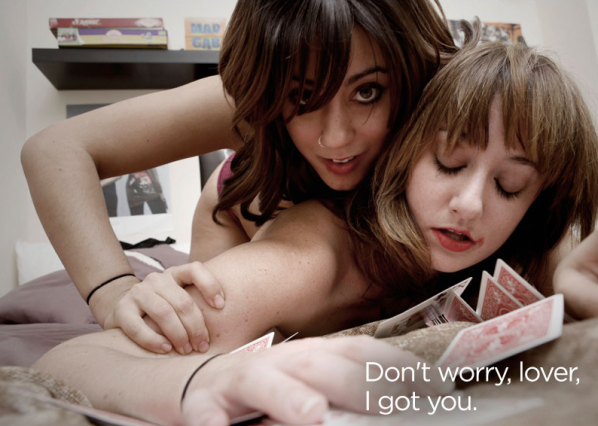 Probably one of our best ideas ever was the "Things Lesbians Find Sexy" series, which happened in THREE PARTS! THREE WHOLE PARTS!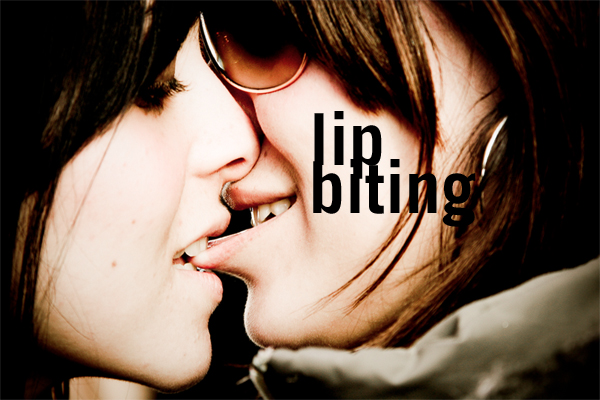 +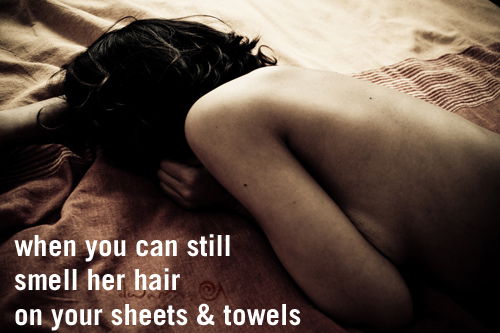 +
Also sexy? These queer porn stars and these Genderf*cking Suicide Girls and these photographers who often focus their lens on lesbosexy things and Courtney Trouble, queer porn queen of the universe. We're also super happy that Amos Mac's trans porn mag, Original Plumbing, has been a huge success this year. #LIFEOFPRINT.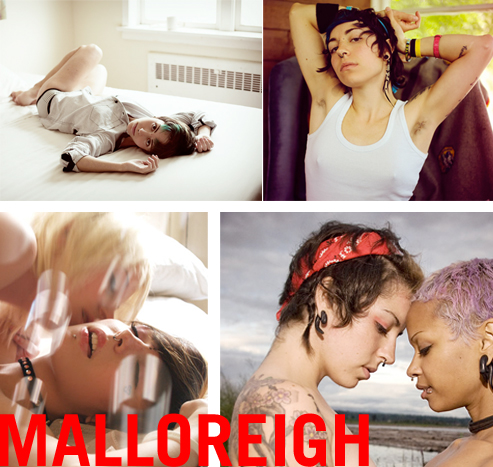 Not that sexy really, but hilarious? The AVN Porn Awards and, less funny, but also weird, the Adult Expo.
We thought Room in Rome was gonna be smokin' hot but it was totally weird. Anyhow Black Swan had a lesbian sex scene sorta which was neat.
I guess. Nevertheless we listed Ten Hot Lesbian Sex Scenes …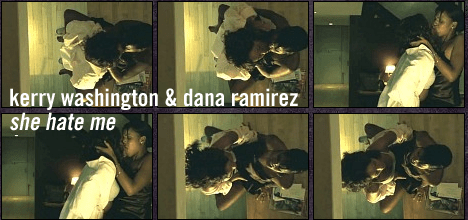 … and investigated the lesbian sexual acts of our favorite girl-on-girl music videos.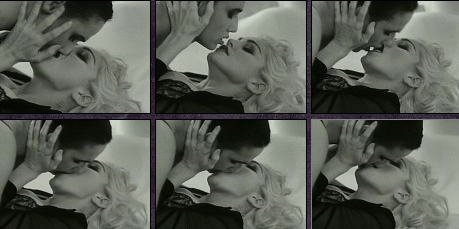 Once upon a time it was a Saturday Night in California and riese & bcw & taylor & kelsey got kicked out of the hot tub and so the next day the "NSFW Lesbosexy Sunday Gets Kicked Out of the Hot Tub, in which we advise you read These Cashews instead, was totally phoned in b/c of hangover city. This other time, Alex and Riese went to Las Vegas and saw a crazy Sexual "Fantasy" Show and cartoon-recapped it for you. This other time Miss January was in a Hypergender Burlesque so we wrote about that one too.
Other pressing issues covered this year:
Does Lesbian Bed Death Exist?
Does The G-Spot exist?
What are 8 Steps Every Girl Can Take to Get a Girl to Sleep Over?
Is Gay Sex is More Evolved Than Everything Else, Ever?
Do you remember your very first time?
Do you rememeber On Our Backs, the first/best lesbian sex magazine ever?
Did you read Ultimate Lesbian Erotica, the Best Lesbian Erotica of 2009, Coming Out Erotica and "Best Butch/Femme Erotica"? 'Cause Laneia did.

And of course there was lots of Tumbling Through Lesbo Homosexy Goodness and Lesbian-Sexy Tumblr Alerts, which is probs one of your favorite parts of the whole shebang.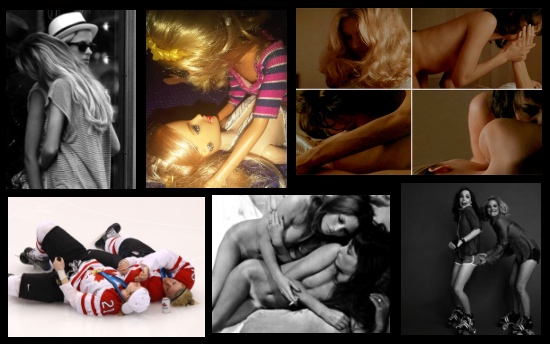 NSFW Sundays are somewhat of a "group effort" but also usually just PartyinmyPants or Riese, with occasional help from Miss February (here she reviews to Curve Magazine's lesbian sex issue!) or other sexual advisers.
So then one day BEHIND THE SCENES MAGIC TIME Riese was feeling super-cranky and SUPER bitchy as Laneia attempted to be a calming force in the face of a tempest which is a bit of a role-reversal but anyhow, then this happened:
Riese: What do we do to [the article people complained about from The NSFW Sunday]. Do we like remove it. Whatever I'll remove the whole fucking post. They can write it for me. Or pack for me. Or make money for me. Or sleep for me. Or go to the doctor for me, or [x] my [x] which I can't do because I am writing this post which took all day so they can all go fuck themselves.
Laneia: You should not remove anything. It was funny. Those people are stupid. The End.
Riese: Maybe you could make it next week. The NSFW Sunday. Instead of me.
Laneia: Ok I will start working on it tomorrow.
That's how Laneia ended up having to do the NSFW Sunday. This is the intro, which is my second favorite NSFW Sunday intro ever:
WHAT IS SEXY. WHAT IS NOT SAFE FOR WORK. I don't know, but Riese made me do this week's NSFW Sunday and boy are my arms tired! HAHAHA. You guys, sorry there aren't more boobies. IT'S TEGAN AND SARA'S BIRTHDAY! I'm having a pale ale and thinking about strap-ons. How are you?
Okay go have sex or masturbate now!