If you're a human who has sex with other humans, you likely do most of your sexual activities in a bed…
Or on a couch…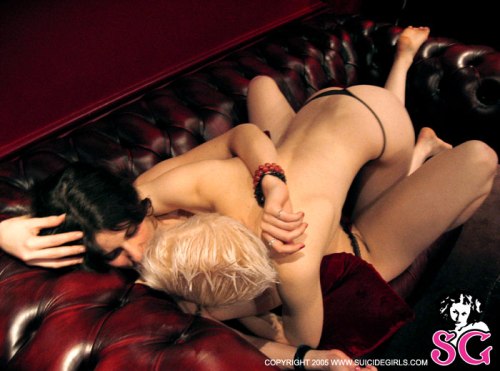 In the shower…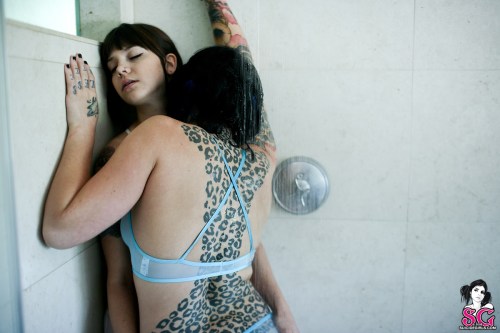 Or on your sex swing!
BUT THAT IS ONLY THE BEGINNING!
5 Places to have Lesbian Sex
or
"You Can't Kiss on the Street, But You Can Fuck in the Bathroom!"
1. Dressing rooms: Girls can go in with other girls, or at least sneak in later by bringing those pants for you in a different size so you can totally not put them on at all ever. "It's easier in New York because it's a clusterfuck," say our dressing room sexperts. Speed is key.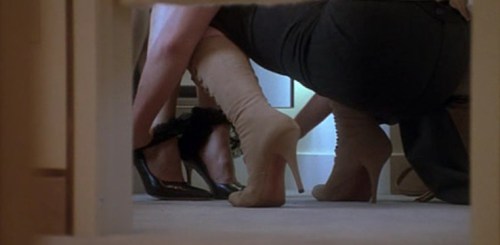 +
2. Bathrooms: This is simple at straight bars, but nearly impossible in gay bars these days because the bouncers/bartenders/patrons ARE ONTO YOU. Bathroom-sex is a highlight of the homosexual experience and should be engaged in ~6 times before death.
+
3. The Back of the Greyhound: When you get on a Greyhound and spy a heterosexual couple in the back row of the Greyhound (in the three-seat) your stomach does an advance-flip anticipating what will surely be a dude-on-lady pounding session later. But two girls rarely inspire such alarm and therefore when the lights go down in the city you can mess around innocuously and totally get away with it.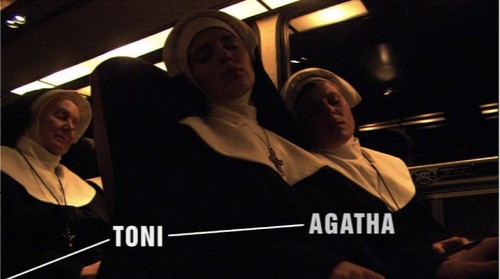 +
4. Boarding School or Camp: Any place where the sexes are dramatically separated to ensure no procreation, girls are gifted with a loophole-enabled primo opportunity to make out with each other. (If you're over the age of consent, etc.)
+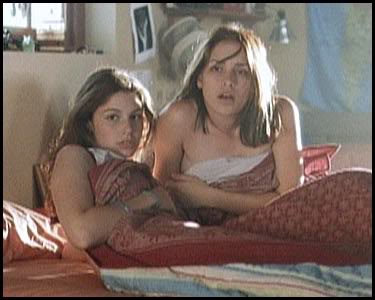 +
5. Locker Rooms: Even though you've spent your entire life trying to avoid looking at other girls in locker rooms, it's okay if you've got a girl who doesn't mind you looking at her and furthermore is interested in looking at you and doing it
Fun For All Genders:
Schools: Colleges are great for having sex. Stairwells, bathrooms, offices that nobody's in, classrooms, any dark/not dark space. Any space that seems to be empty for five seconds you could probably go in and have sex.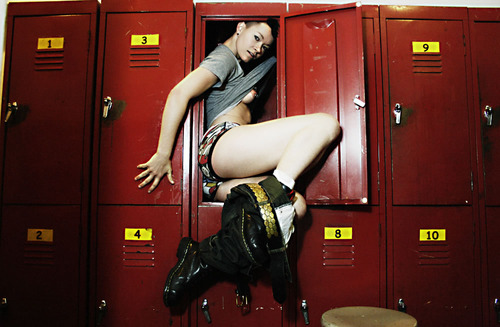 On the Street: This is better at nighttime. You could get assaulted or murdered, but if you feel safe and want to take the risk, it is recommended by our street-sex experts, who say: "It's good if you don't care if somebody finds you on the ground having sex with no clothes on, but if you like to have the blinds closed/windows shut/lights off, then you shouldn't have sex on the street."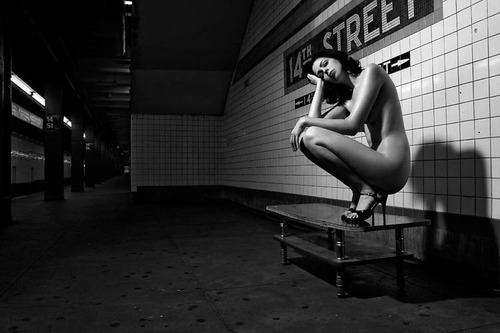 Playgrounds: Our playground-sex experts say, "this is a hot spot for teenage badassery, like drinking, drugs, and necking." There's lots of surfaces, and things don't feel scary there. It's like a mini theme park!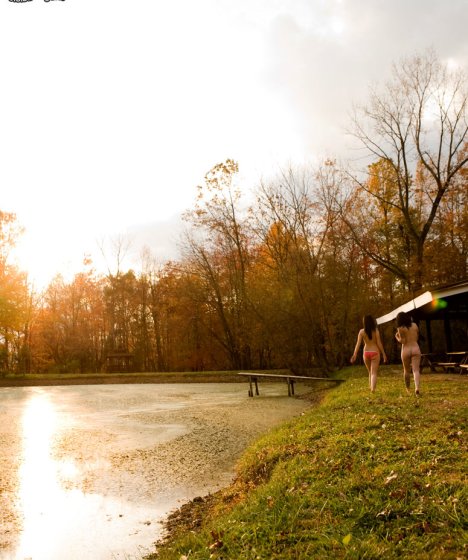 What is the Craziest Place You've Had Sex? Informal survey of Team Autostraddle:
+ Parking lot of someone else's grandparent's retirement community.  (That really just sounds kind of sad. But it's Florida).
+ Not THAT crazy, but I have fond memories of a lovely encounter in the ladies' Bathroom at Niagara. I was so stoked on the idea I left my brand new iPhone at the bar and didn't even notice until we were skulking out together all mussed-up and guilty, and I couldn't find it anywhere. Oops. Thank you, kind barback.
+ In the handicapped bathroom at my grandparents' retirement home.
+ Church basement before performing at a wedding there.
+ In my thesis advisor's office. The "Experiment in Progress" sign was up on the door.
+ On a jet ski and/or in the storage room at an awards show.
+ Parking lot of an episcopalian church.
+ "I was a music nerd and lost my virginity in the costume closet of the theater hallway. I'm not sure if that was crazy, but it was pretty nerdy."
+ Tippity tip top floor of the Hilton on the motherfucking beach, balcony, for some reason, there were also fireworks that night, like far away? So it made the sex very very epic.
+ Under the Fashion Week bar tents at Bryant Park circa 2 a.m. Also in a cab. A few times in a cab.

On Topic:
Five Most Popular Places to Have Sex:"If your sex life has stalled, and you're looking for ways to spice things up, it's time to have sex in other, more exciting places."
Top 10 Craziest Places to Have Sex: "We snuck into the Women's Health forums to see what the ladies were talking about, and came across this thread about the "craziest place you ever had sex."
30 Places to Do It Before You're 30: I think even if you are over 30 you can still do these things.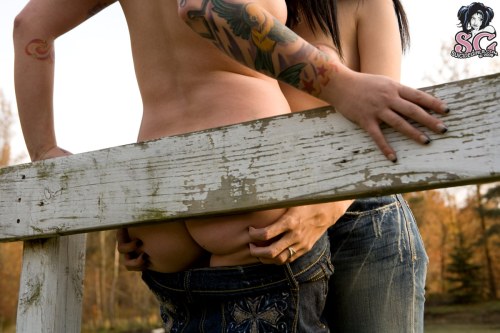 Cute Tumblr Alerts:
Stuff Sex Workers Eat is a new tumblr without many photos yet. But maybe if you are a sex worker you could take a photo of dinner and send it to them.
Also check out peggirl. She likes girls, and posts about a million photos a minute to express her love of girls. There's also a lot of fucking. It's kinda a grab bag, you might get hard core porn or three pages of ethereal lighting and cute underpants. But you will see a lot of very nicely shaped asses, that's for sure.