If you're looking for hot strap-on sex this holiday season, we are not surprised you have landed right here, on Autostraddle.com, where we have shared all kinds of information about strap-ons and how and where to buy them, for example this post about buying your first strap-on.
But if you're looking for specific brand recommendations or considering giving a strap-on as a gift, congratulations, you're in the exact correct post for that situation. There's no day like today to slaughter two birds with one giant (cock) rockstone and give your special someone or occasional friend-with-benefits or your ex-girlfriend something sex-related. This way she thinks she's getting a gift, but really YOU'RE getting a gift. And ideally it'll be the gift that keeps on giving, as I believe they say in the 'business.'
Or, perhaps you want to get yourself a little something or a big something to enjoy the winter season with a loved one.
---
Harness Strap-On Shopping Guide:
Generally people prefer to buy their own strap-ons. But sometimes the holidays are the only time anyone can get treated to a giant penis-shaped object and intricate strappage system which adheres said object to your vagina. You know? Ask your partner what they want if you think you can get away with it. Or replace the one you broke in May.
A good harness will be between $60 and $120 minimum. You don't want to feel like you're wearing something that could be purchased in a combination tanning salon/adult video store.
The basic factors you'll be considering are materials, comfort, design, durability, size and functionality. Unlike dildos, which some lesbians prefer to trash between partners, you or your special friend might keep this harness literally until it breaks, so it's an important investment.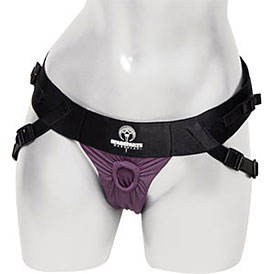 Ever wanted to wear your harness in the shower? Fall asleep in it? Have it be made of things that are not animals? The Spareparts Joque Harness provides you with all these things. And you can put it in the washing machine!
+ Nylon/spandex, designed with comfort in mind
+ Fits many different body sizes from hips 20″ to 50″
+ Stretchable O-Rings to use different size dildos
+ Vegan-friendly
+ Waterproof
+ Accommodates double-headed dildos and is good for packing!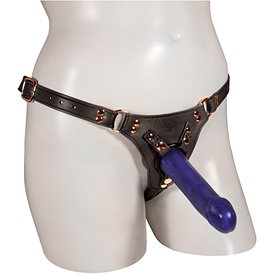 + Available in vegan faux-leather
+ Easy adjustment D-Rings to use different kinds of dildos.
+ Comes in different colors
+ If you're not used to wearing a harness, this is a good one to start with.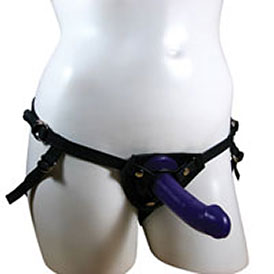 + Great design, easy to adjust
+ O-Rings allow for a variety of dildo sizes, also accommodates double dildo
+ Easy to clean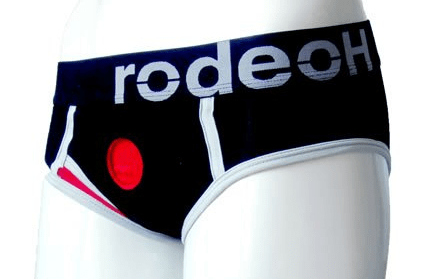 + The simplest option. No learning curve. Just put it on and go for it.
+ Easy to wear, even if you're not planning to put a dildo inside it
+ 95% Cotton, 5% Spandex
+ Your aim isn't as precise as it is with a traditional harness, but it works good enough, is cheap, and comes in a variety of styles
---
Dildos Shopping Guide:
Silicone is the preferred material. There's also Cyberskin, which is a lot like real skin and feels the bestest, but keeping it clean is a giant pain in the ass. There is upkeep and cornstarch involved but also is well worth it.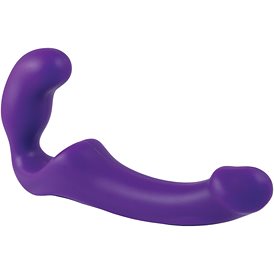 + Silicone
+ 6.5 inches, insertable portion 4.5 inches
+ If you are a Kegels Master, you can hold onto this sucker with your vadge but if not it will fit within a harness.
+From Vixen, designers of "quality silicone dildos" (ideal for allergies/sensitive skin).
+ Longer than most dildos
+ Self-standing, harness compatible with a concave bottom that will self-adhere to any flat, non-porous surface.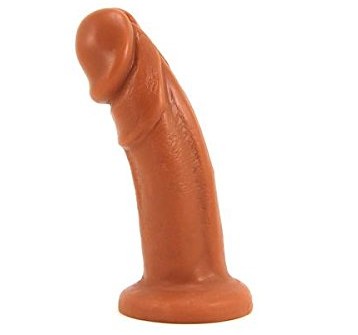 + VixSkin has the realistic look/feel of cyberskin but without the hassle.
+ 100% Platinum Grade Silicone – Phthalates free, Hypo-allergenic
+ Non-toxic, Non-irritating
+ Boilable, Bleachable (10% solution)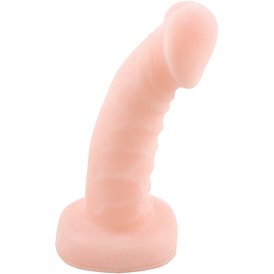 + Made of softskin with a semi-realistic feeling but is silicone so you can wash it easier
+ Works for sex and for packing
+ It's even endorsed by sugarbutch, so you know this thing means business: "My infamous Silky/Mr. Bendy (named differently depending on where you buy it), my very favorite cock – because you can pack with it, and play with it, and it actually works – unfortunately, that's incredibly rare in the world of cocks."