Because Netflix is fundamentally unable to produce a solid, satisfying reunion special, they shot The Ultimatum: Queer Love reunion in January, thus preventing it from being able to incorporate audience feedback and also preventing it from presenting us with up-to-the-minute info on everybody involved. Luckily the world is full of news on this topic and I have gathered it here for you today: it's time to see who's still together and what's going on with the cast of The Ultimatum: Queer Love! 
---
Lexi and Rae Broke Up
Are Lexi and Rae still together? They are not. "Post reunion, Lexi's lifestyle really changed and our paths were kinda going in different directions," said Rae of their breakup to Tudum. "and we both had a conversation where we just sat down and said, I don't think this is for us anymore."
OnlyFans queen Lexi also testified that her and Rae's year of memories between shooting The Ultimatum and doing the reunion did indeed contain "a lot of highs," but unfortunately it also contained lows, for example they were having trouble "getting past" "things Rae did during her trial marriage." Y'ALL THEY FOUGHT ABOUT RAE AND VANESSA'S FINGERBANG FOR AN ENTIRE CALENDAR YEAR
Meanwhile, a blind Ultimatum fan watching the show with audio description revealed that the audio description didn't match the reunion's final title screen, which read that Rae and Lexi broke up shortly after the reunion. It instead spoke, "shortly after filming the reunion, Lexi suspected that Rae was cheating on her. They called off the wedding." However, Lexi insisted to People Magazine that there was no infidelity, "just things that happened during filming that were issues we couldn't find resolve for."
---
Lexi Goldberg Has a New Girlfriend, Zanc
Post-reunion, Lexi went live with her new girlfriend Zanc, who she moved in with after they'd only known each other for four weeks. They began dating officially in mid-April. They are madly in love and Lexi has lots of TikToks saved up to launch at regular intervals, so you can look forward to that.
"I found somebody that gives me all of the love and happiness I felt with Mal, mixed with an intimacy that we're exploring,wp_postsshe told Stylecaster. "That's truly what I always wanted when I knew my relationship with Rae was ending — somebody that made me feel the way I felt when I was with Mal and we were walking around San Diego calling each other our wives."
---
Rae Cheung-Sutton is Single in Orange Country
Just like Seth Cohen when The OC began, Rae is single in Orange County, but also is ready to mingle. "I just feel like I'm a better partner and a better person,wp_postsshe told Stylecaster. "I feel the most secure and confident I've ever felt. I don't need someone else right now, which is the perfect place to be when you do eventually want to be with someone."
You can follow Rae on instagram.
---
Sam and Aussie Are Still Together, and Aussie's Exploring Aussie's Gender Identity
As the only Ultimatum couple still engaged, Aussie and Sam say they've sorted through their communication issues and are even more in love than before. Also, Aussie told Tudum, of their gender identity, "[Sam] allowed that space for me to explore and I'm still exploring. Am I nonbinary, am I trans man? Am I transmasculine? These are all the things that weren't in my vocabulary growing up. Having a partner who's supportive in that journey has allowed me the space to do that.wp_postsAussie and Sam also confirmed that the two Ultimatum cast members getting wedding invitations are Tiff and Vanessa.
Aussie and Sam also have an instagram account and a website called Keep it Saussie where they aim to "empower, motivate, inspire and uplift" and also to advocate for "human rights, equity, inclusion, social justice, environmental justice and sustainability, among others."
---
Vanessa Papa is Mingling in Los Angeles
Although she did fall in love with someone else between her breakup with Xander and the present day, it ended up not working out, and now Vanessa is "dating, making friends in a new city and putting her past with Xander behind her."
Vanessa also told Tudum, "What I learned during the experience is to accept that I'm not everyone's cup of tea and to just not let it bother me. I'm going to do what I want in life and want to find the happiest version of myself."
She wrote on her instagram, "I haven't posted about the show very much because it was one of the lowest points in my life and it's been very difficult to re-live years later. That being said, I also have a lot of great memories from that time with some of the cast members and will absolutely share them with you guys. But I need some time to recoup."
---
Xander Boger and Vanessa Aren't Friends
Despite their apparent commitment to post-reunion friendship, Xander told Tudum that they didn't feel like Vanessa's offer was genuine and that Vanessa is "not someone that I would call a trusted, stable, reliable friend…. We didn't talk all year and then she reached out to me two weeks before the reunion. After the reunion, it was just like, poof, she was gone. It felt like her intentions again were not in the right place and not in my best interest."
Xander told Cosmopolitan that they turned Vanessa down because they didn't think Vanessa wanted to get engaged for the right reasons: "I think it would've been for her control or because she wanted to make herself look good."
Xander continues to do physical therapy and also is training to be a yoga instructor. You can follow them on instagram.
---
Yoly Rojas is "Actively Single"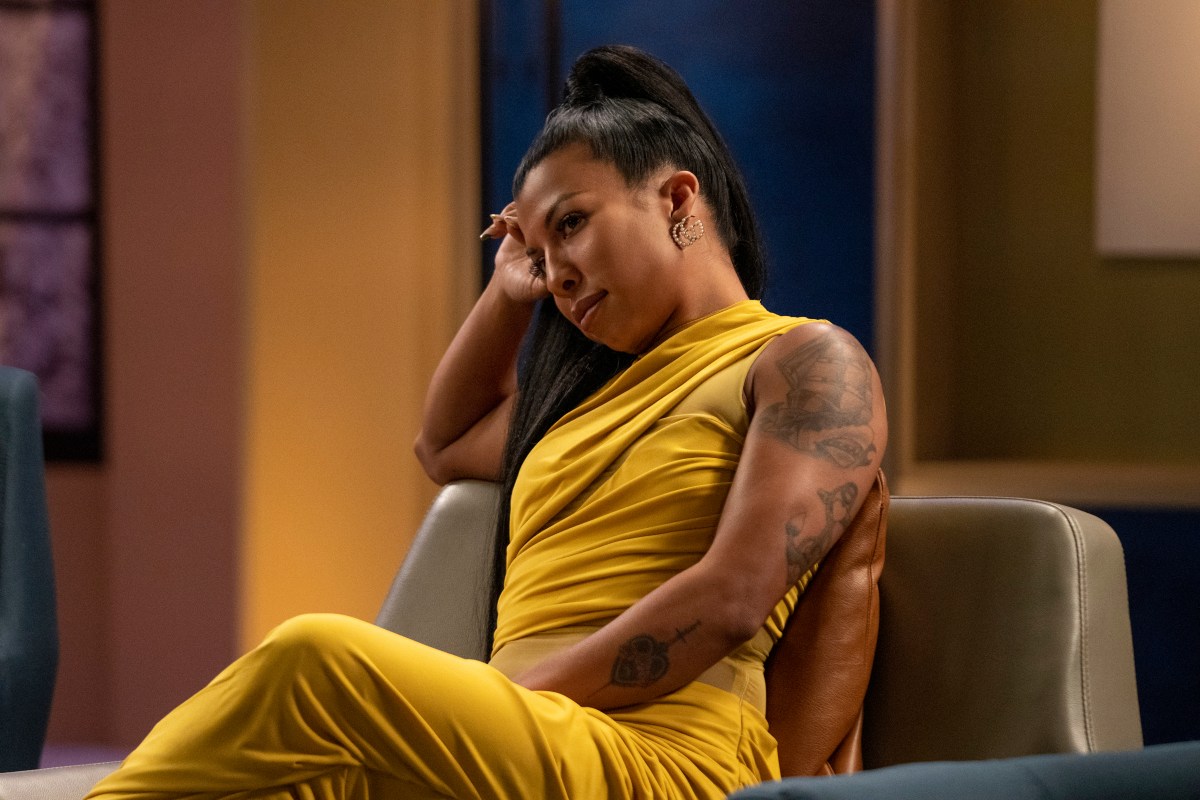 Yoly told Tudum that in the past she always prioritized having a partner, spending every night at their house or vice-versa. But post-show, aside from attempted replays with Mal and whatever happened with Xander at Coachella, Yoly has been "single as fuck — like actively single." She's been focusing on her own needs: fitness, dog time and solo traveling. She has been, as they say, "dating herself." Although she and Xander are 'cool' and "check in with each other," she's being protective of herself so she has time to rebuild.
You can follow Yoly on instagram.
---
Tiff Der is Healing
Tiff is already giving big "hosting a lot of queer parties as a professional lesbian" energy and they're already getting that sweet queer sponcon money. They told Tudum that they've enjoyed four months of "complete peace and healing" from their traumatic relationship with Mildred. In recent months, Tiff has devoted themselves to examining their long-established attachment styles and fielding requests from fans to hook up with their hot friend Natasha.
Tiff spoke to People about their relationship with Mildred, "At the end of the day, if you're not going to change for your son, you're not going to change for me. It doesn't matter what problems you have with the person — if you're willing to communicate and work together, especially in a non-violent way, I'm all for it, but, unfortunately, that wasn't the case at all. It's f—ing sad, quite frankly."
On Sunday night, Tiff posted a video on their YouTube channel sharing the story of their abusive relationship with Mildred. I won't go into too much detail here but it definitely resonated for anyone who's been in a relationship like that.
You can follow Tiff on instagram.
---
Mal Wright is Keeping Their Relationship Status Mysterious
Mal, the king of my heart, told TV Insider that they'd gotten a call that their dad was "literally on his deathbed" the weekend they were set to film the reunion, and therefore went into it with their "emotions at the top." Before filming began, Mal asked Yoly if there were any more secrets Mal might not know so that they wouldn't be surprised on air, and Yoly said there were not. (Narrator: indeed there were.)
Mal told Tudum that they'd prefer to "remain mysterious" about their relationship status. They affirmed that they and Yoly are no longer on speaking terms, but they want everyone to know that "Yoly is a fantastic person and she's a human doing the best that she can like all of us."
You can follow Mal on instagram.
---
Lexi and Mal Are Best Friends
Mal was out and about in West Hollywood last weekend with their best friend forever Lexi, and feels the show was absolutely worth it 'cause they gained a lifelong friend. They want to "continue to extend grace to people" and "lead in love and kindness" in their next chapter of life. In conclusion, Mal is perfect.