Few things feel as vulnerable as being naked in bed with someone — and as a trans man, sex with someone new can be scary, because I have to trust that the people I'm fucking still see me as a man. If you're a cis person who's curious about having sex with transmasculine people, there are steps you can take to make sure we feel comfortable with you and know you're seeing us as who we are.
This guide explores some the most important things to keep in mind if you're having sex with a transmasculine person for the first time. However, there's no "one way" to have sex with transmasculine people. Not every transmasc person has gender dysphoria. Not every transmasc person wants or can access testosterone, top surgery, or a phalloplasty. (It's important to note that this guide doesn't discuss surgery, as it's not something I have personal experience with — yet! — and could fill a whole article on its own.)
Transmasc people have our own unique desires and boundaries in bed, just like everyone else. And, just like with any sex you're having with anyone of any gender, the most important thing is clear communication. Ask your partner about what they like, what they're into, and how they want to feel during sex with you.
Here are three tips for having sex with a transmasculine partner, based on my own experiences.
---
Ask your partner about the words they'd like you to use when you talk about their body.
So much of the language we typically use to talk about sex and bodies is highly gendered, and many trans folks don't feel aligned with that language. It's important to ask your partner which words work for them rather than make assumptions, because your transmasc sexual partners might want you to use specific words for their body parts that help alleviate gender dysphoria. For example, I use the words "dickwp_postsand "cockwp_postsinterchangeably to describe my clit, my packer, and my dildo when I'm strapping on. Some transmasc folks enjoy terms like "junk," "boy cunt,wp_postsor "boy pussy."
Transmasculine people may also prefer to use words like "chestwp_postsrather than "boobs" or might want to talk about someone going down on them as "getting a blow jobwp_postsrather than "getting eaten out.wp_postsI love it when a partner talks about jerking me off or stroking my dick.
When I started Pre-Exposure Prophylaxis (PrEP) a few months ago, I came across the term "frontal penetrationwp_postsas an alternative to "vaginal penetration." Discussing frontal penetration is important in the context of taking PrEP, because event-based dosing (aka taking PrEP only when you have sex) may not be suitable for people who have frontal sex. "Frontal penetration" is a term created for trans people, and it allows me to discuss the sex I have in more medical appropriate terms without feeling dysphoric — I'd rather not acknowledge that I have a vagina at all.
The language you use doesn't have to precisely match up with the reality of what your body or your partners' body is doing. Someone telling me how wet I am would be a massive turn-off; I prefer partners to either talk about how much pre-come I'm making or to talk about how hard I am. (After a year on testosterone, my dick does get hard when I'm very turned on, which is a very euphoric experience.)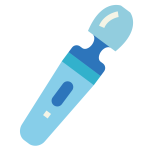 Ask your partner where and how they'd like to be touched.
Touch in certain places can trigger gender dysphoria in trans folks, as it emphasizes the disconnect between how we think about our bodies and their reality. Because of this, it's important to check in about whether there are any ways your transmasc partner likes to be touched and if there are any no-go areas.
Personally, I need partners not to touch my chest during sex. I have never enjoyed partners touching my nipples, but I used to think it was part of how a cis woman (which is what I thought I was at the time!) was supposed to have sex. Now I understand that what I was experiencing was dysphoria, and I've stopped trying to sexualize my chest for the benefit of other people. Of course, someone who has had top surgery might find it affirming to feel a partner's hands on their chest — so, again, ask!
I have vaginismus and intense dysphoria about my junk. Until I started testosterone about a year ago, I preferred to keep my boxers on during sex. I felt it was important to keep a layer between a partner's hands and my junk, because even the lightest touch there is incredibly painful for me. Now I'm more comfortable with my body, and I'm also less reliant on the physical barrier — I trust myself to actually tell a partner when I'm uncomfortable.
Exploring different kinds of touch can be both fun and gender-affirming. I've recently discovered that a partner playing with my outer labia feels really good, especially if they talk about how they're touching my balls. I also enjoy partners not only jerking off my dick, but also stroking my packer. While I might not be able to actually feel it when a partner palms my packer through my boxers or sucks me off when I'm packing, it's almost as though I can.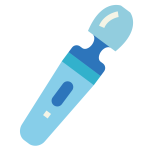 Understand how testosterone can impact sex for transmasculine people.
Being on hormone replacement therapy can also impact sex for transmasculine people. Testosterone can increase your energy and spontaneous desire. After years of feeling disconnected from my body, it felt really good to feel horny again. Testosterone also causes bottom growth, where the clitoris and clitoral hood get longer and wider.
Bottom growth was one of the parts of starting testosterone that I was most excited about, but it also made orgasms more challenging for me. Those changes can make it feel like your genitals are a little out of sync as you readjust to your bigger clit. In my first few months on testosterone, it felt like I could come within minutes, but now it can take me over an hour of masturbation before I orgasm. During partnered sex, this can lead to the worry that my partner might think that I'm not enjoying myself or that they'll get bored if I'm taking ages to get off, so it helps to hear that partners aren't judging me if I take a while orgasm or can't at all.
There are strokers that are designed specifically for transmasc people, allowing people to jerk themselves off — or jerk their partners off — in a gender-affirming way. But especially when I'm struggling to come, I enjoy using a powerful wand vibrator against my junk. Whether your transmasculine partner takes testosterone or not, ask them what types of genital stimulation feel good to them.
Testosterone can also decrease the amount of natural lubrication and cause dryness and sometimes atrophy. This means transmasc people on testosterone are more prone to frontal tissue tears, which can make frontal sex more painful and sometimes cause bleeding. Using lube is the best way to make penetration more comfortable (as they say, if you can't make your own WAP, store-bought is fine!), so it's a good idea to have some on hand if penetration is on the table.
---
Maybe I'm biased, but sex with transmasculine people can be incredible. Ok, I'm definitely biased — I've had the best sex of my life since embracing my transness. Creating a space where your partner feels comfortable telling you what they like and what they don't like is crucial for good sex, so ask questions, listen to your partner's feedback, and have fun!