Spring is here! Queer babes are ditching their oversized hoodies in favor of tight tees, low-cut tops, and muscle shirts with extra long arm holes to show off our top surgery scars. We're going topless under overalls. We're spontaneously getting our nipples pierced. We're saying, "Technically, my binder is a crop top, and I will wear it as such, thank you very much."
And some of us are feeling weird! We dread this season when our chests can't be concealed in layers of flannel, when we can't find spring break bikinis that actually hold our tits up, when we have to spend half a year drowning in boob sweat. So we're breaking out the denim vests, the oversized tees, and the full-coverage swim shirts while we wait (impatiently) for autumn.
Even if your chest brings up complicated feelings when you're out and about in the world, you still might enjoy the sensations your chest has to offer — or maybe you're really, really into a partner's top half. If that's you, you're in luck! Tits the seasons, if I may, for appreciating chests during sex, masturbation, and makeouts. If you're ready for some springtime chestploration and nipple stimulation, here are ten hot things you can do to boobs, chests, and nipples.
Some things to keep in mind before you sprint to second base: Some folks don't like having their chests touched or they only want their chests touched in specific ways, so, just like with any other sex act, ask before you grasp! Some folks might have little or no sensation in their chests or nipples and won't get much enjoyment out of chest action. Others might have super sensitive chests and nipples and will only want gentle stimulation in this area — this is especially relevant for folks who are in the luteal phase of their menstrual cycle, trans folks who are taking estrogen, and anyone who's pregnant or chestfeeding. If you try any of the techniques below, make sure you're continually checking in about pressure and intensity. And if you're rolling around with someone who recently had a breast augmentation, a breast reduction, top surgery, or any other chest-related procedure, it's probably not a good time for chest-focused stimulation. Make sure you're following all post-op instructions.
---
1. Caress

Gently running your fingers over or under a shirt can prepare you or your partner for more intense chest play later on — but it also feels fantastic on its own! Tease yourself or your partner by circling a nipple with your fingers, cup one or both breasts with your hands, or glide a flat palm across an exposed or covered chest.
---
2. Lick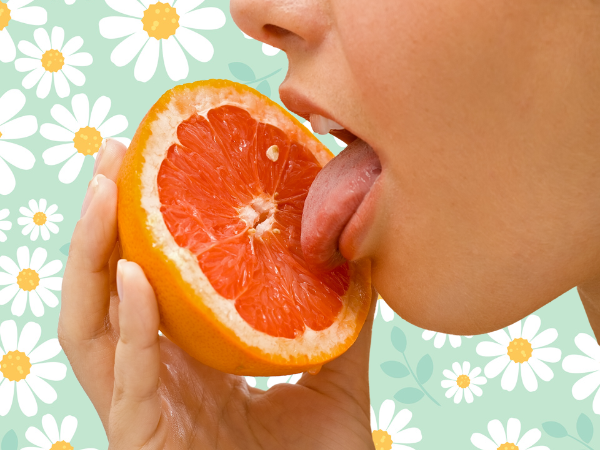 Run your tongue in circles around or across your partner's nipples. Lap up the sweat on their sternum. If you have an armpit fetish, dive on in! And if you've been wanting to use that edible body paint from your best friend's sister's bachelorette party, here's your chance — many edible topicals contain sugar, so they shouldn't be used on genitals, but chests and other body parts are fair-game. Just make sure you check in about skin allergies first. And there's always whipped cream or chocolate sauce (or gravy — you do you)!
---
3. Bite

Perhaps your partner would like a gentle nibble on their nipple or a hearty bite on the breast — we're checking in about desires and boundaries ahead of time, remember? Start gently and ask your partner to let you know if and when you're chomping too hard (they can say, "Ouch!wp_postsor "Too hard!wp_postsor use a pre-designated safe word).
---
4. Squeeze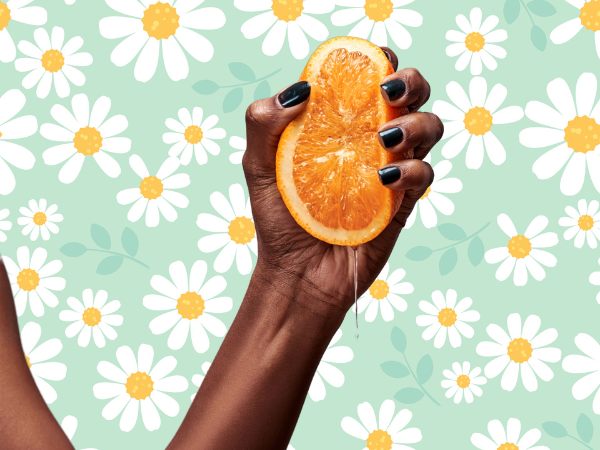 Some boobs, pecs, and nipples are begging to be cupped, squeezed, or pinched, depending on the recipient's preference. You can do it with one hand or two, if you're working with an ample chest. If you enjoy multitasking, give a squeeze while you're masturbating, while you're kissing a partner, while you're stimulating your partner's genitals with your other hand or a dildo, or while you're going down on them.
---
5. Clamp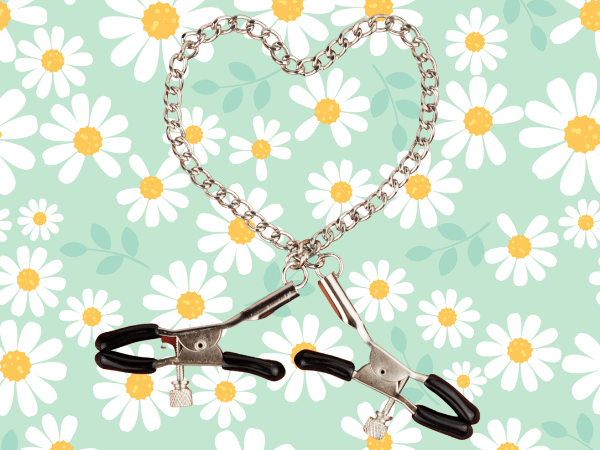 Speaking of squeezing and pinching, nipple clamps can help you give yourself intense nipple stimulation, and they can also help you squeeze your partner's nips when your hands and mouth are otherwise occupied. If you're new to nipple toys, start with adjustable clamps so you can experiment with different intensities. Remember — the most intense sensation happens AFTER the clamps are removed, so if the recipient doesn't like how the clamps are feeling, remove them sooner rather than later.
Any time you're cutting off or reducing blood flow to an area, there's some risk of tissue damage, so nipple clamps shouldn't be used for a prolonged period of time. The amount of time that's safe varies based on each person's body and the type of clamps you're using. A good rule of thumb is to pay attention to the color of the nipples — it's normal for the color to change a bit while the nipples are clamped, but if the color starts to change drastically or if the nipples are turning blue, it's time to get those clamps off. If the recipient has nipple piercings, don't use clamps until the piercings are fully healed.
---
6. Slap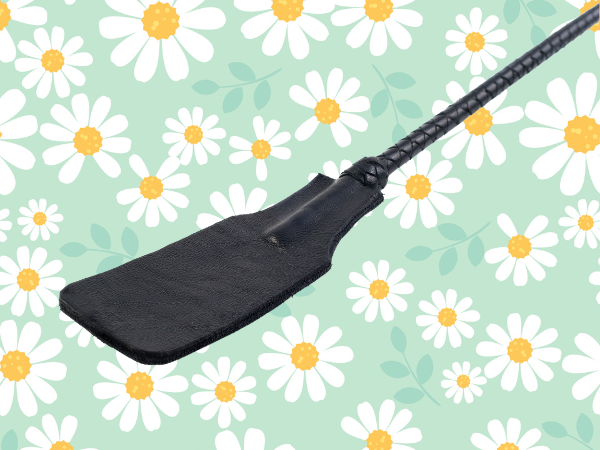 If you've enjoyed spanking an ass, I can assure you that slapping a tit is, perhaps, even better. Gentle slaps on a boob, pec, or nipple (never on the sternum, collarbone, or ribs!) using your hand, a small paddle, or a riding crop facilitates blood flow to the area, which can make nipples more sensitive.
---
7. Vibrate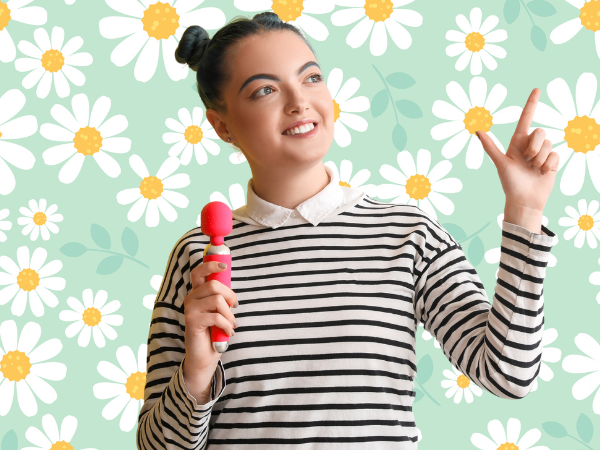 Vibrators aren't just for genitals! While there are plenty of vibrating nipple clamps available for folks who want both squeezing and vibration, you can use any type of vibrator for nipple stimulation. If vibration isn't your jam, check out oscillating toys like the Ersocillator — or try the Nymph, which combines oscillation and vibration for next-level nipple stimulation.
For folks who prefer to keep their top half covered, vibrators can also provide nipple stimulation over a shirt, bra, or binder. You may need to use a more powerful vibrator like a Magic Wand if the recipient's bra or binder is on the thicker side.
---
8. Suck

Vibrators are versatile, and so are air technology toys, which are usually marketed as clit stimulators — if it gets clits hard, it gets nips hard, too. Use the Womanzier or the Aer on nipples for a pulsing and sucking sensation, or if you're strictly seeking suction, silicone nipple "suckers" will get the job done. For maximalists, there's Her Ultimate Pleasure, which combines suction, vibration, and a licking sensation from the toy's textured "tongue."
You can also try an air pump, which uses air pressure to increase sensation and size in nipples or breasts. There are even breast enlargement pumps that claim to encourage breast tissue growth (most are advertised to cis women, but plenty of trans women use these, too, to promote breast growth or to enjoy temporary enlargement). Since these pumps also enhance sensation, they can be used for sexy reasons, too. Remember that if you're using too much air pressure for too long, pumps can cause pain, bruising, and broken blood vessels. Make sure you thoroughly read the instructions for your pump before you try it out. Using pumps on any part of the body can be dangerous for people who have blood disorders, have a history of blood clots, or take blood thinners, so if that's you, check in with your doctor before your first attempt.
If you prefer a toy-free experience, you can also suck on a partner's nipples with your mouth (I'm looking at you, queers with mommi kinks!) or suck on their chest if you want to leave an easily concealed hickey.
---
9. Tie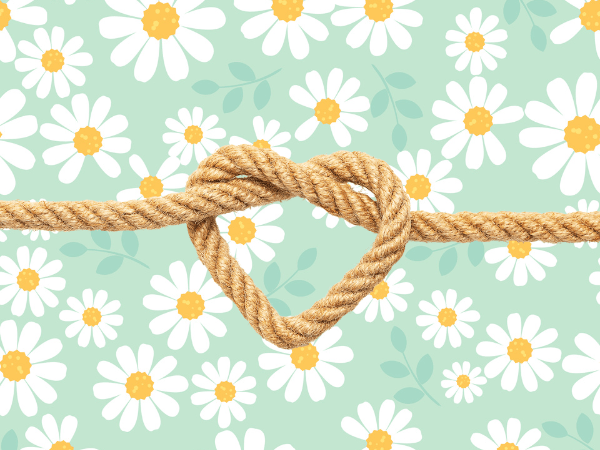 Some chests must be gift-wrapped, and by "gift-wrapped,wp_postsI mean "tied up in delightful rope bondage.wp_postsThis Autostraddle article will walk you through the steps for tying a basic chest harness. You can also learn how to tie a chest harness that enhances breast size or flattens the chest, depending on the recipient's preference — so in addition to functioning as bondage (or as a series of handles for throwing your partner around), chest harnesses can also provide a healthy dose of gender euphoria! Don't forget — anytime you're practicing rope bondage, make sure you have safety shears on hand in case of emergency. If you want to learn more about rope bondage technique and safety, read The Seductive Art of Japanese Bondage by Midori, read Shibari You Can Use by Lee Harrington, or take a rope bondage workshop at your local sex toy store or dungeon.
---
10. Ice

If you've ever had nipples, you know exactly how they respond to cold temperatures — so use an ice cube or a metal spoon that's been in your freezer to get your nips or a partner's nips standing at attention. You can also use Nip Zip, a flavored balm that creates a cooling sensation.
---
How do you like to appreciate boobs, chests, and nipples? Share your titspiration in the comments.