The Best Queer Genital-Specific Toys
Atom Plus by Hot Octopuss
The Atom Plus is great for those who want more than a standard vibrating cock ring. With two dual motors, this toy gives intense vibration to the perineum as well as the top of a penis. The strong vibrations make this a nice partner toy, but it's ideal to use solo as well, especially when combined with the Magic Wand or the Pulse 3.
Tenga Eggs

Tenga Eggs are elastomer masturbation sleeves packaged like eggs in a range of textures for people with penises — but they're also so much more. Wear one to change the sensations of a handjob with a partner. Or roll one on top of the head of a Magic Wand to make it softer and squishier. They're (unfortunately still) disposable, so clean up is a breeze.
Fleshlight Quickshot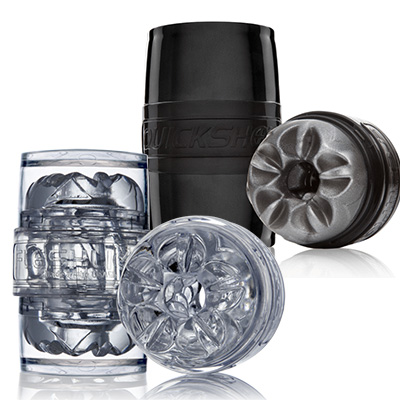 The Fleshlight Quickshot is a penis stroker that is open at both ends. It has a non-representational design with lots of texture, and its open-ended design makes it a solid couples toy. Add the Quickshot for an enhanced handjob or put it on the base of a penis during oral to achieve more of a deep-throat feeling.
NYTC Jack 2-in-1 Stroker

The Jack 2-in-1 Stroker doubles as a stroker and a packer! It's softer, smaller and way more stretchy than other NYTC packers. The stroker cavity is ribbed on the inside to provide some texture and can create a suction for anatomy at least 1/2″ in diameter. It can also stretch to accommodate larger anatomy and comes in four color shades.
Eroscillator 2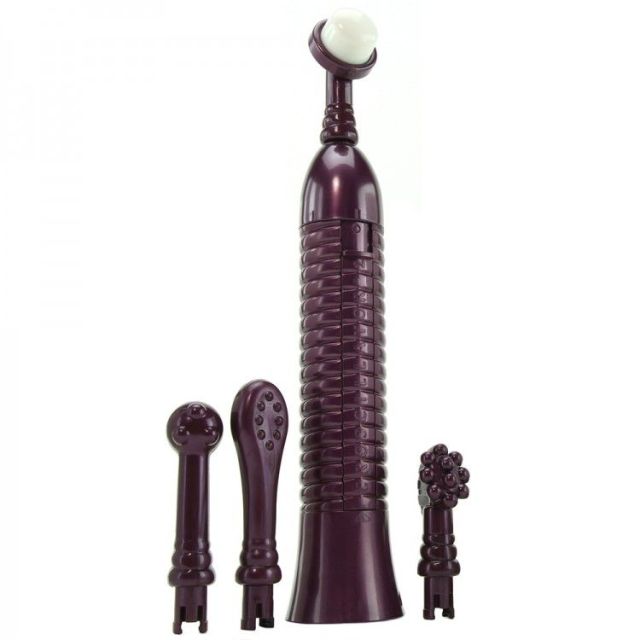 The Eroscillator 2 is a powerful vibrator that doesn't vibrate — it oscillates in tight circles, hence the name. It's one of the only sex toys backed by Dr. Ruth and is great for those that need a lot of direct stimulation or want to try something that doesn't just vibrate against genitals. Since it's a corded toy, it'll always be at 100% power and its lightweight design is ideal for those who have wrist pain when it comes to heavier toys. For folks having a tough time achieving orgasm due to menopause, hormones, or medication, this could be a great toy with which to experiment. Try it with the Soft Finger Attachment for added pressure or to grind against.
Womanizer Premium
The unfortunately named Womanizer line was the first in the now-popular category of contemporary sex toys that, essentially, suck or pulse air directly at a clit, in a way that doesn't lead to over-stimulation the way that being very enthusiastic with other sex toys can. The Womanizer Premium has a sleek aesthetic, a few autopilot modes, and is utterly perfect for solo sex if you have a clitoris. Read Autostraddle's full review of the Womanizer Premium here.
Automatic Vibrating Pussy Pump
Pumps increase blood flow and sensation and can be pleasurable and fun for folks with any anatomy. This badly named vulva pump is designed to cover a whole vulva — however there are also pumps made for penises (of all sizes), clits, nipples and more.
Pages: 1 2 3 4 5 6 7See entire article on one page