By Archie Bongiovanni & Carolyn Yates
---
The right sex toy can make you feel sexy. It can make you feel seen. And hopefully, it can make you or a partner come a ton if that's something you're into. But even though the sex industry has come a long way in the past decade, it can still be hard to find sex toy recommendations by queers, for queers, without the alienating language or imagery that often characterizes sex toy shopping. That's why we've created the following list of what are, in our opinions, the 50 best queer sex toys out there.
The 50 Best Queer Sex Toys
---
The Best Queer Vibrators
Magic Wand Rechargeable
What can be said about the Magic Wand that hasn't been said before? A tried and true toy for all genders and bodies, the rumbly vibrations that make this wand a near-universal favorite have yet to be duplicated. Save yourself a headache (and money) and buy from a trusted retailer and not Amazon, which has some very good but very faulty knock-offs. The rechargeable version offers a silicone head, four speeds, and four patterns — and if the battery dies mid-use, you can plug it in and keep going while it charges. Try it on a vulva; try it along the perineum to stimulate the p-spot from the outside, as well as stimulate lots of sensitive nerves in the area; try it on nipples; get wild and try it on the knots in your back. If you only buy one vibrator, ever, make it this one. Read Autostraddle's full review here.
We-Vibe Tango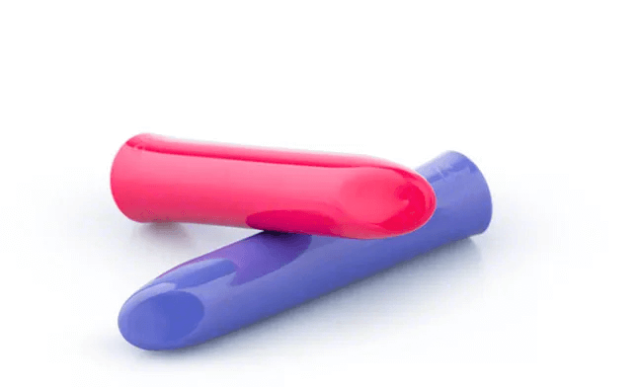 The We-Vibe Tango is one of the rumbliest lipstick/bullet vibrators on the market. As a lipstick vibrator, it's just a bit longer than a regular bullet, which makes it easier to grip. It's powerful enough to use alone, small enough to take up very little space if you slide it between your and a partner's body during sex, or slip it into the vibrator pocket on a harness. Plus it's waterproof and rechargeable. Read Autostraddle's full review here.
Joie Bullet

The Joie Bullet feels like it might fly out of your hands the first time you hold it — it's that intense. The Joie is an ideal addition for dildos, rings, anal toys, or strap-on harnesss that have a slot to add a bullet vibrator. The Joie is strong enough to translate through thick silicone, plus its waterproof and rechargeable.
Dame Products Pom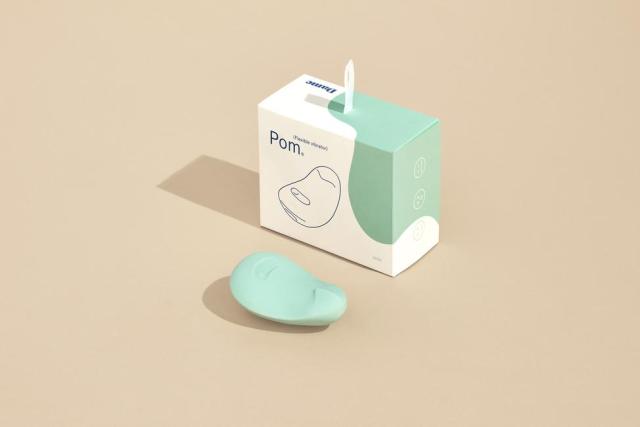 Dame Products' Pom is one of the quietest vibrators on the market and small enough to hide in a drawer, ideal for those who want to keep their toys discreet. Ergonomic, soft and flexible, the design allows for users to lay it flat against their body or use the tip for more pinpointed sensation. Lay it between two bodies for a next-level scissoring experience.
Fun Factory Volta
The Volta's genius design is one of a kind: the silicone base splits into two tips that flap together to create a strong fluttering sensation. The rumbly powerful Fun Factory vibrations can be reduced to a slow low flicker or a higher intense sensation. The tips of this toy can be placed all over the body, or the whole toy can be pressed against a vulva. The beauty of the Volta is how universal it can be, put it on a clit, put it on a penis between the flaps, put it on a nipple, a scrotum, a butt, an insole. Rechargeable and fully submersible, the only limit the Volta has is your imagination. Read Autostraddle's full review here.
Pulse III Duo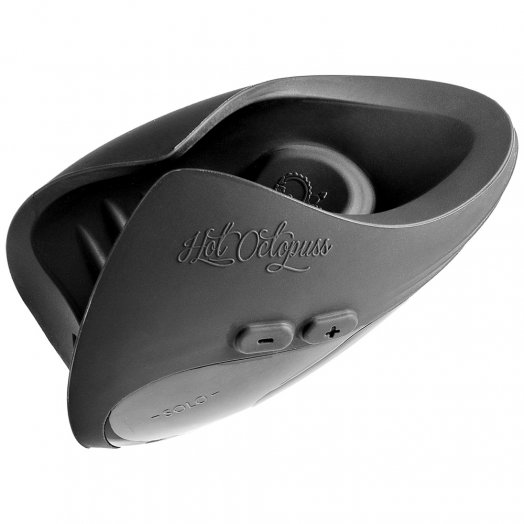 The Pulse III Duo curves around a penis with a strong vibrating disc that stimulates the frenulum but can be shifted to stimulate elsewhere on the shaft as well. This smart toy can be used on a flaccid penis and/or a penis that can't reach erection. For some, it can be a hands free toy for masturbation. When in use, a partner can climb on top and grind on the toy. There's a slight vibration, however it's very soft so the grinding partner might want to incorporate other vibrators or toys as well.
We-Vibe Rave
The We-Vibe Rave is a g-spot or external vibrator that stands out because of its rumbly vibrations, asymmetrical shape with more options for angles, and easy-to-grip-even-covered-in-lube curve. Plus, it's compatible with We-Connect, We-Vibe's app that lets users share control of compatible sex toys with a long-distance partner. (Though, as Isabelle Kohn reports at Mel, in 2016 We-Vibe was sued for its data collection practices not long after Defcon hackers showed it would be possible to take control of a sex toy through We-Connect, We-Vibe has since improved security and changed its data practices so users opt in to aggregate-only collection, and We-Connect is now one of the most secure sex-toy apps out there, making it a strong option for long-distance connection.) The Rave is also splash proof, rechargeable, and has 10 vibration modes if you're into that.
Doxy Die-Cast Wand

The Doxy Die-Cast is a wand vibrator similar to the Magic Wand, with one important difference: it's cast aluminum/titanium alloy. The weighty, luxurious body is beautiful to look at and sensual to hold, especially if you aren't into the plastic feel of many other wands (though note that the Doxy does have some ABS components). Plus it's rumbly as hell and so powerful you won't mind having to plug it into a wall. It also has a silicone head that you can disinfect and LED buttons.
Pages: 1 2 3 4 5 6 7See entire article on one page