The Best Queer Strap-On Harnesses
Spareparts Tomboi Harness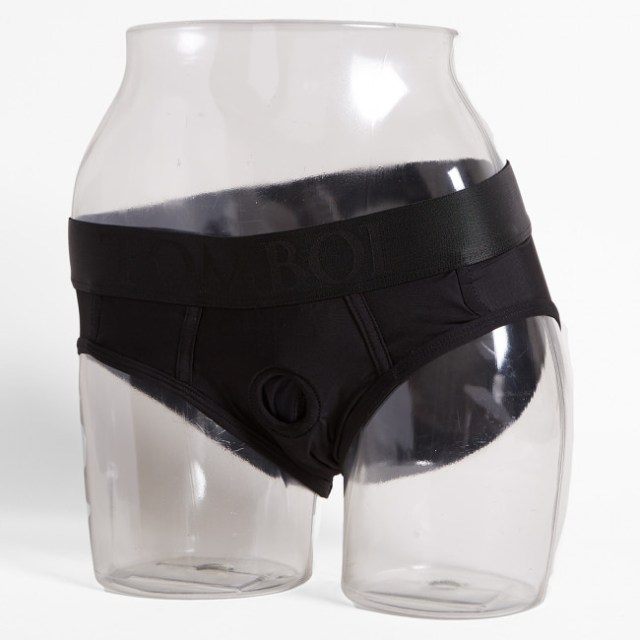 It's hard to believe that underwear-style strap-on harnesses have only been around for a few years — but these strap-free, machine-washable, wear-it-under-your-regular-clothes harnesses have only reached mass production in the past decade. Made of sleek quick-dry material with a brief cut, the Spareparts Tomboi strap-on harness is one of the sturdiest underwear-style harnesses out there. It's easy to use, easy to maintain, easy to launder, and comfortable enough to wear on laundry day when you haven't worn it for sex but are out of all your other underthings. The Tomboi, along with the Sasha and the Joque below, also appears in Autostraddle's guide to harnesses for trans women.
Spareparts Sasha Harness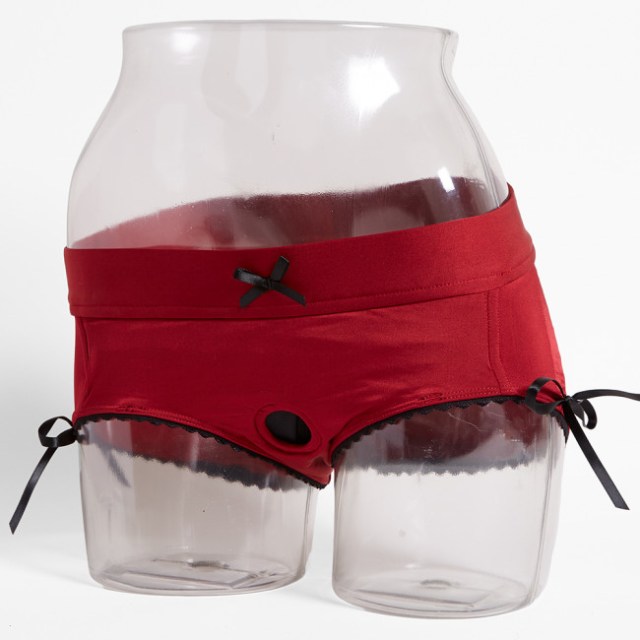 The Spareparts Sasha strap-on harness is the femme-ier iteration of the Tomboi. It's made of the same great material with a booty-short cut — until you pull the ribbons at the sides to give it a higher profile, or turn around and see the ruching over the ass, or attach the removable garter straps and use it to hold up your thigh-highs. Read Autostraddle's full review here.
Spareparts Joque Harness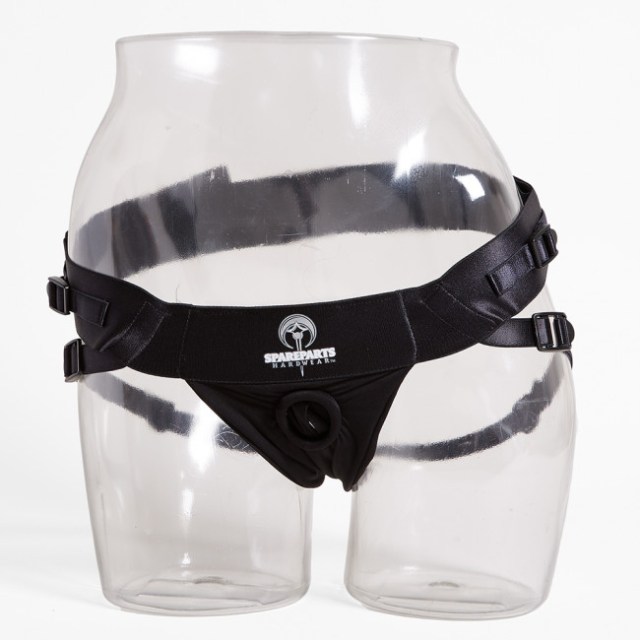 The Spareparts Joque strap-on harness is a little more classically straps-and-buckles based, but with a machine-washable construction. If you still want the flexibility and comfort of a non-leather harness, but easy to fit to your body and with much greater control than an underwear-style harness — especially where bigger and heavier dildos are involved — the Joque is a perfect solution.
Project TransAction Ruffian Harness

Leather harnesses come in all shapes and sizes and Project TransAction makes sturdy leather gear for all bodies and genders. This sexy, well-crafted harness comes in black, brown, or distressed brown with two o-ring options. The best park of this sleek harness is the handle on the back, which allows your partner(s) to have something to hold onto during the ride. Three sizes that can fit hips 29″ to 70″.
Sportsheets Thigh Harness
A thigh harness is not only a great accessibility tool, but also really hot. People who are experiencing pain or fatigue during strap on sex — along with anyone who wants to have a good view — should try a thigh harness. The Sportsheets Thigh Harness is easy to put on and allows space between partners for wandering hands and adding more toys. The SpareParts Hand Harness also deserves a shout out for those who want to play with penetrating beyond the traditional strap-on.
BumpHer Silicone Base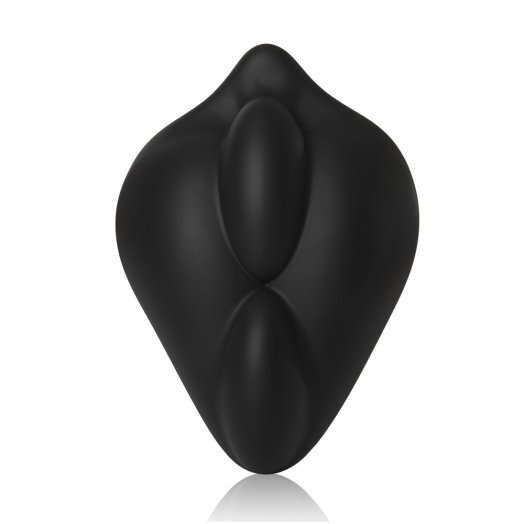 The BumpHer goes on the end of a dildo to add a little cushion between the wearer and the base of the toy. Those that have experienced bruising or soreness on their pubic mound after strap-on sex will enjoy this soft silicone barrier. Plus, you can remove and disinfect it after. Check out Autostraddle's full anonymous review for more info.