The Best Queer Anal Toys
Fun Factory Bootie
If you could sculpt the platonic ideal of a butt plug, it'd probably look a lot like Fun Factory's Bootie. It's firm yet flexible matte silicone with a long, thin base that fits perfectly between the butt cheeks, and enough of curve to kiss the prostate or the g-spot (through the back wall of the vagina) but not enough to intimidate. And it comes in three sizes. Perfect for beginners and still a go-to after all these years, pair it with a thick water-based lube and dive in.
Vixen Creations Gemstones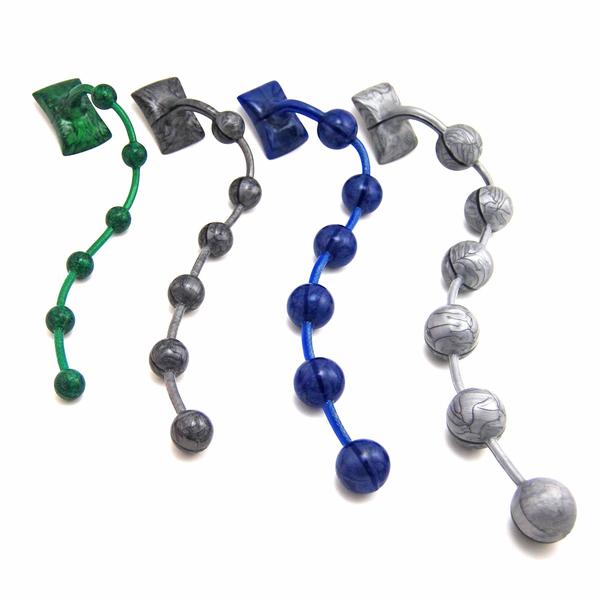 The Gemstones anal beads are flexible silicone beads that fold and bunch in the body, stimulating many of the sensitvie parts of the body from the inside and providing a satisfying feeling of fullness. What makes these beautiful anal beads unique is that there's no stretch in the silicone, meaning you have total control placing the beads in (and, importantly, taking them out — no snapback!). The Gemstones come in small, medium, large, and extra-large and are a fantastic way to feel a small burst of anal sensation, since your butt will close around the thin silicone string.
B-Vibe Rimming Plug Petite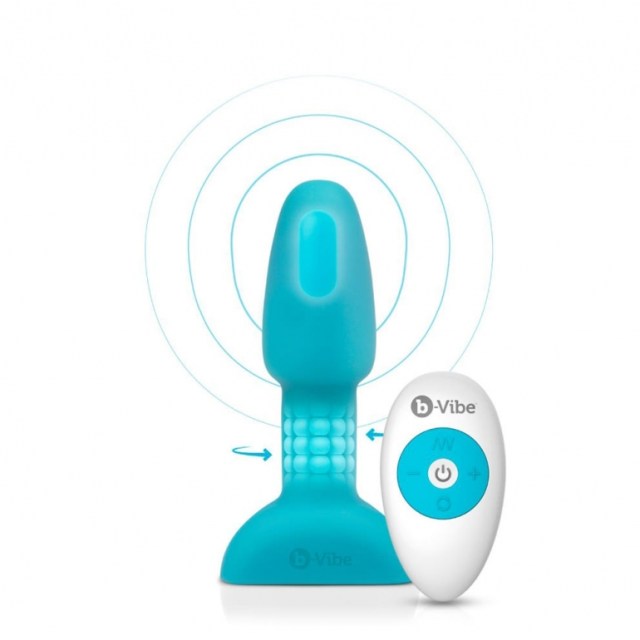 B-Vibe is winning in the anal game. From genius-designed weighted plugs, to strong anal vibrators, to a kit that does it all, it's apparent this company takes butts seriously. The B-Vibe Rimming Plug Petite has rotating beads at its base, giving all those nerves at the anal opening a super pleasurable sensation. The plug has strong vibration settings as well and you can control the silicone plug either by a button on its base or a remote control. For those that want more (and a rotating sensation) check out the Rimming Plug 2 and the new Rimming Plug XL.
We-Vibe Vector
The We-Vibe Vector is the rumbling, vibrating butt plug of which dreams are made. It's shaped to stimulate the prostate and perineum simultaneously. and covered in silky slate silicone. It's also rechargeable; waterproof; and controllable via buttons on the toy, by remote, or by the We-Connect app, so you can give a partner long-distance control (or don't have to worry as much about knowing where you put the remote).
NJoy Pure Plugs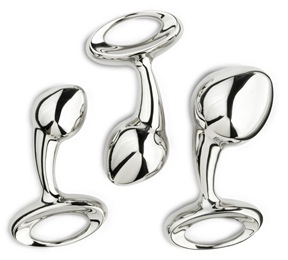 "Nothing, and I mean nothing, feels as smooth as stainless steel on your asshole. If you're someone who is turned on by sensation of soft, heavy smooth surfaces across any part of your body you're going to be turned on by the Njoy Pure Plug. It's just impossible not to be," writes one anonymous reviewer in Autostraddle's full review of the nJoy and love letter to anal. The stainless steel nJoy Pure Plug line — which includes Pure Plugs in three sizes, the epic Pure Plug 2.0, and the prostate-targeting Pfun Plug — are perfect for an intense anal experience. Disinfect them after by washing them and then boiling them for ten minutes.
Hole Punch Toys Plugs and Not Being Too Serious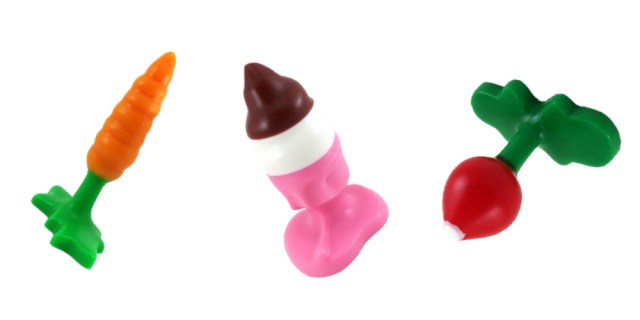 Anal can be intimidating — and admittedly, the line of significantly sized, hand-poured plugs from Hole Punch at first glance doesn't seem to help. There's a carrot, a radish, and the crown jewel: an enormous plug that looks like a Neapolitan ice cream cone that can mercifully come in a softer-density silicone, though not a smaller size. For many people, toys like this are aspirational rather than practical; they're something to keep on display to flag that you're into butt stuff, rather than something to stuff into your butt. There's the size, for one thing. The fact they look like foods and have pun-y names for another. Which is exactly why they're on this list: many people will look at them and laugh. Anal isn't supposed to be serious. Scratch that: sex isn't supposed to be serious. (The only possible exception is a serious sense of accomplishment should you get the Ass Cram Cone into any of your holes.) And not taking things too seriously is one of the greatest sex toys of all.
Pages: 1 2 3 4 5 6 7See entire article on one page