If you saw the trailer for Room in Rome…
… you probably were like "omg, there's so much lesbian sex in this thing i have to see it!" We thought the same thing.
However, if you saw the film Room in Rome in its entirety, as we did this week… you might wish you'd done some peyote first. Because this shit is whack!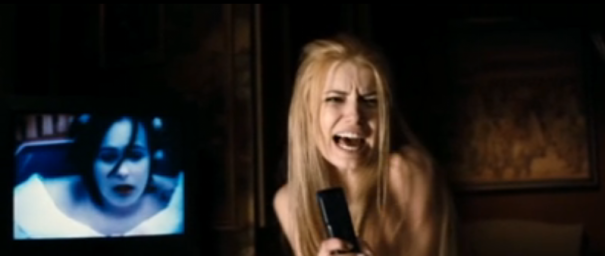 According to IMDB, this is the "plot" of Room in Rome:
A hotel room in the center of Rome serves as the setting for two young and recently acquainted women to have a physical adventure that touches their very souls.
Although the characters change their names several times throughout the course of their soul-searching (I think) , IMDB declares that Elena Anaya (Sex & Lucia, Talk to Her, Van Helsing) plays "Alba"…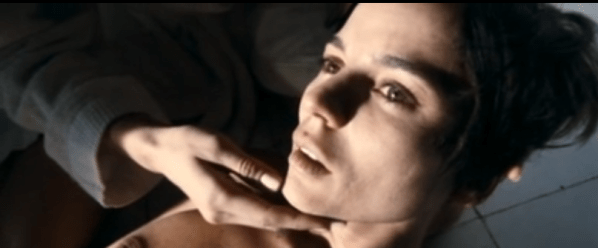 …Natasha Yarovenko (a bunch of movies in other languages that I haven't heard of) plays Natasha: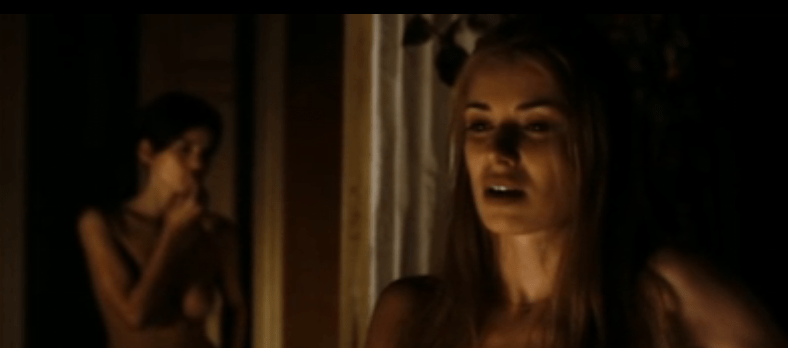 … and Enrico Lo Verso plays this guy who is like the room service guy, but also a sort of sexual creepster and also at one point bursts spontaneously into song on the balcony and the song he sings was on the soundtrack of The Olive Garden when I worked there. I think.
Alba and Natasha meet and Alba brings Natasha back to her fancy hotel room for one night of passion and sexxxx.
Natasha: "This stays here, in this room, within these four walls."
Alba: "But since we're here, let's have some fun, huh?"
Natasha: "All I ask is that this doesn't affect my life."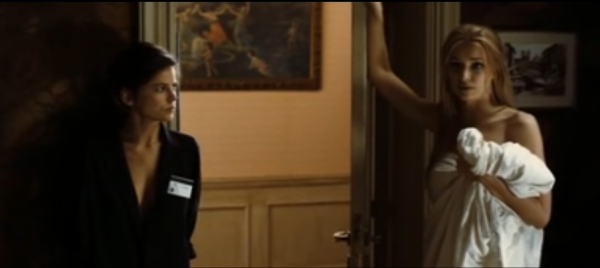 Lines from the film, transcribed at random:
"History is looking at us!"
"The gates are opening for us. Can you hear them?"
"So your name isn't Natasha. I knew it."
"The idea is that the artist must know at all times what he is representing."
"I'd married him so I was his property,  like my horse."
"Look at the beach, it's full of people."
"Never before in my whole life have I known a love like this. Are you sure you want to part. Forever?"
"I do not like the idea of anything masculine coming between us."
Seriously you guys, this is like the weirdest movie I've ever seen. I don't even know where to begin. It's not even exciting-weird, it's like, occasionally-boring weird and sometimes uncomfortably emo.
Basically, this whole night of passion has WAY too many feelings in it. I'm surprised Natasha still considered Lezland a viable option after this night of psychotherapy.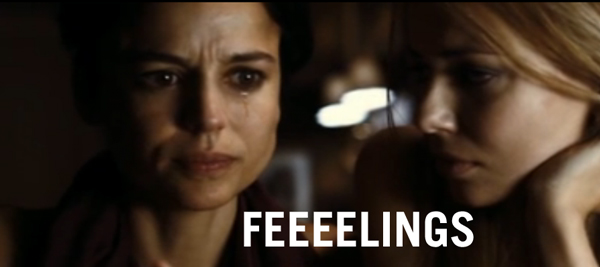 But also there is sex and almost constant nudity! Including 69'ing!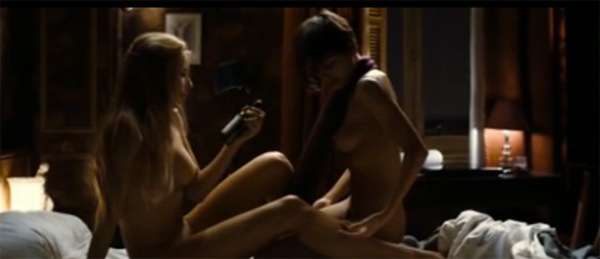 People keep lying to each other. Nothing gets explained. We never know who to trust but also don't really care. There are two girls and one or both of them keeps telling stories about their past and sometimes the stories aren't true.
Something happens with Italian Renaissance art. There's dramatic music, the kind that should fill a church but instead is layered oddly over lesbian sex montages and the two girls dramatically looking at a painting of cupid on the ceiling.
The blonde is an actress no she's a twin no she's a tennis player. The Lesbian-Amilie-in-Flannel has some issues with her parents or something. Or she is her parents. Idk. Sometimes she talks in Italian and the tennis player/actress talks in Russian. There are no subtitles. We just have to guess from their body language.
Alba is Spanish no she's Greek. She was pregnant but she was a lesbian from birth who has never been with a man. No she has children and they are on her videophone. They are her girlfriend's kids or someone else's kids. No they're dead.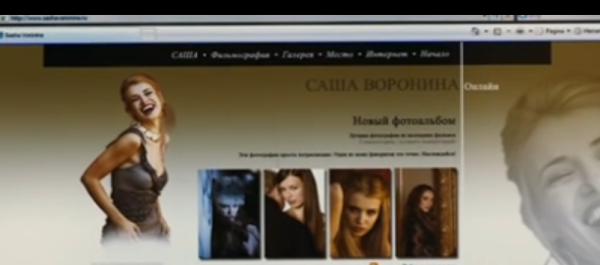 Once they catch on to the fact that they're both telling lies to each other, the REAL ADVENTURE BEGINS when the girls seek to verify one another's tall tales by looking shit up on the motherf*cking internet.  Thank G-d for bing.com!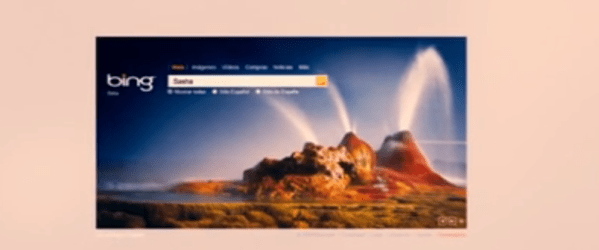 We wondered about product placement. They did a lot of shit on bing. Like a suspiciously large amount of shit on bing. At some point Alba is showing the girl the "palace" she used to live in when she was sold into a harem by her mother (don't ask) on a google-earth type application. This eventually inspires Alba to cry because the picture on the google earth is "old" and from a year she did something something.
Natasha is getting married. She is the tennis player or the actress. They're both  naked and we're in the same room. Her husband was with her twin sister. She was with her twin sister's husband or her husband cheated on her or her twin sister's husband if she has a husband cheated OH LOOK THERE'S MY TENNIS COURT ON GOOGLE EARTH.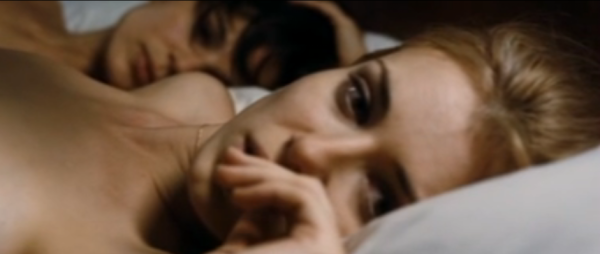 I've asked my viewing companion for her off-the-cuff review of this film we just saw and wrote down the words she said about it:
I slept through probably a good third of it. So that's a good sign. Or a bad sign. But also I felt like there were too many feelings, like the way they would be suddenly talking about their really troubled childhoods and running away from each other and coming back and it was just too much. Too many feelings. Also? It really read like a porn. These people only have one night, and there's no plot. The dialogue was sort of shallow. But also we didn't hear a lot of things they said because there were no subtitles. So maybe those moments were crucial elements to the plot that would have tied it all together. I think I woke up when she had that symbolic arrow through her heart."
In conclusion, I'd recommend smoking a TON of something before flipping on this masterpiece. I'd recommend not necessarily spending too much time trying to follow the plot. You could do homework or cuddle at the same time and just look up every now and then when they're doing it.
In conclusion, they're almost naked the entire time.