VIDEO:
Here's a good way to start your Sunday!
YOU CAN DO IT SOBER WE THINK, WE PROMISE: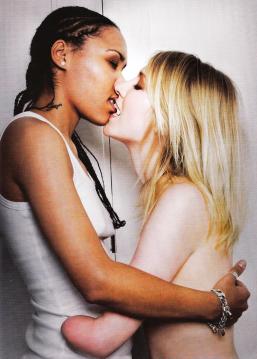 Combining Sex and Drugs Reduces Rock and Roll: "Sharing a bottle of red wine may seem like the best recipe for a romantic interlude. However, the evening may not turn out as planned according to a Concordia University study, which evaluated the effect of a wide range of drugs, including alcohol, on sexual behaviour. The findings, published in the journal Hormones and Behavior, definitively show that despite our preconceived notions, use of many recreational drugs can cause a loss in that lovin' feeling." (@sciencenews)
BIKINI ZONES:
Last week, we talked about whether or not you shave your vadges and a couple of you got kinda offended when we said we liked some hair when we're going down on ladies so, when we saw To Shave or Not to Shave, we thought you'd probably like to read it, as it's pretty pro-shaving. See? To each her own, etc.! (@seaofneptune)
Also, a commenter recommended Bikini Zone Topical Analgesic Gel and, as usual, we think if you're going to buy something that probs benefits the patriarchy, you should at least be buying it through us so we can fight back with more NSFW Sundays and Rodeo Discos! Would you prefer the creme version? Because that exists, too. It works. We can't tell you who told us this, but somebody did. It works. Work it.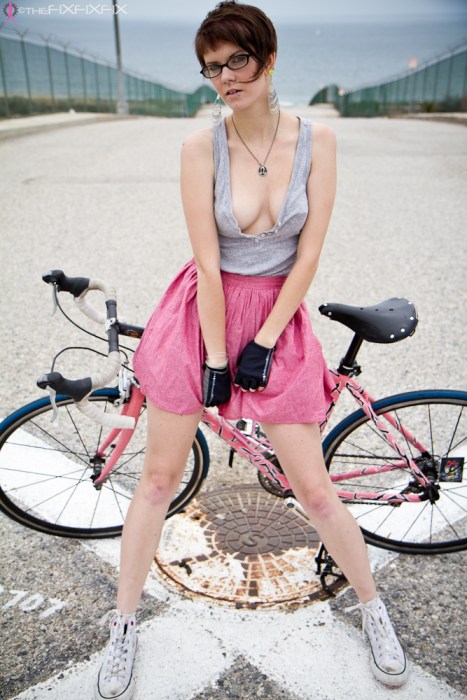 DESIRE:
Making the World Safe for Low Desire: "I was just developing a general sense that folks were not so much against the drug itself as they were opposed to the idea of a drug for female desire. And at that, my anarchist soul revolts. Don't like that idea? Don't take the fuckin' drug. No pun intended." (@erosblog)
FEMINISM:
Feminist Fights: We Are Our Own Worst Enemy: "Veronica Monet's keynote speech at the Sex 2.0 conference presents an overview of the ever-persistent split within the women's rights movement regarding sexuality."
WHAT WHAT WHAT:
WHAT DAY IS IT? SEXY DAY:
The 2011 Sex Blogger Calendar lineup was finalized in May (Fun Fact: Autostraddle's editor Riese was Miss June for the 2009 Sex Blogger Calendar, even though she isn't a sex blogger, but she thinks she looks weird in her photo and therefore will not permit a link to it so you'll just have to trust us!), and you can start pre-ordering the calendar now. (Obviously save money for the Autostraddle Calendar too, as everyone needs a calendar in every room, amirite?)– profits benefit the Woodhull Foundation in their mission to affirm sexual freedom as a fundamental human right. You can get sneak peeks of this year's models at their blog starting this week! They kicked off with queer pornstar Jiz Lee and the latest installation features Sex in Power blogger Lillith Grey.
ORIGINAL PLUMBING:
Original Plumbing Issue #3 is Out Now and You Should Buy It Too.
FISTING:
True Sex Stories: Adventures in Fisting (NSFW): I have been taking about fisting for almost a year now.  For a long time, it did not interest me—and kinda squicked me—but after reading a post by another blogger and later talking to her about it, I decided that it was something I wanted to try. (@fleshbot)
VOTE:
Elegant Angel is asking fans to pick the 100 sexiest pornstars of all time. If you're inclined to participate in such a survey, we encourage you to VOTE FOR QUEERS AND FEMINISTS! You should get all up in that contest and throw in votes for people like Jiz Lee, Syd Blakovich, April Flores, Madison Young, Nina Hartley, Buck Angel and all the other queers/feminists. I mean 100 is a lot of people.  (@fleshbot)
SEX IN THAILAND:
Sexuality 101 Exhibit in Thailand Says It Straight 'The Story of Love', an interactive exhibit on human sexuality was set up in the National Science Museum located just outside the Thai capital Bangkok as a frank and creative way to talk about sensitive sexuality and gender issues, and reach out to young people. (@irrawadaddy)
ADVICE:
Sex Advice From People Who Live With Their Parents (@nerve)
What's the best reason to date someone who lives with his or her parents?
If they like you, there are dinners, free food, and likely a better entertainment system. Some parents don't even mind if their kid shacks up on the premises, but if they're more traditional, hey, it just makes the sex spicier. And you can hit up your rent-free significant other to pick up the tab more often.
V MAGAZINE:
V Magazine's Body Issue features topless girls with Vs over their nipples!
TWILIGHT
Meet the Twilight Dildo Designer. (@salon)
The idea of a "Twilight" sex toy seems to clash with the books' message of abstinence.
A lot of people have pointed that out but, from what I've seen, the majority of  fans are just not concerned about that.  The whole thing is a fantasy; it makes sense to sort of have fun with it.
SEXY TUMBLR ALERT:
Very Religious Conservative Blog has a perfect name and also some photos of topless females kissing each other, which I hear you're really into.