---
I used to watch Inside the Actors studio with my Dad when I lived at home. Either upstairs in my parent's orange-tinged bedroom or downstairs in my mother's angel covered den while we ate dinner. I loved it because I got to chill with my dad, but I also love films. I used it to find new ones to watch and add to the mental list I was keeping. Spending time with my father, creating a loving memory to look back on, was just an added bonus.
I've been in a well.. rather off place as of late. Sometimes you get in a space so dark that the tools you usually use to climb out feel ineffective or way too out of reach. That was me this week, trying to see light but feeling stuck at the bottom of the tunnel. Then, something slowly (and sporadically) started happening. My heart would win these mini battles with my mind and the prize was quick use of one of those tools I knew I had.
The most constant technique I won speedy use of, was remembrance. When I need to reset in moments of anger, sadness, or equally uncomfortable emotions, I try to think of a happy memory. Maybe because it helps me to realize everything is not all bad. In recent moments, both the ability to use that method and the light it bought me were fleeting, but the win lays in the fact that for even a second — I got a break.
James Lipton would eventually ask each guest the same ten questions. My dad and I would answer, or try and guess if the actor would have a Hallmark response. Once in a while, we'd be surprised by their answer and let out an "Ohhh!" or agree that it was actually a really good response. One of the questions was "What sound do you love?", right now my answer is laughter. It's a sound that I love and currently, one that I desperately miss.
So, I'm gonna boil some water for this new Trader Joe's tea I'm obsessed with, queue up any show with a laugh track, and hope more sweet memories come my way.
Sweet Sunday bbs.
Broadway babe Celia Rose Gooding talks all things self-care with the cuties over at HelloGiggles. It made me smile to know she loves crystals and made me smile even more that we share some of the same favorite ones — mine is Malachite!
HRH Meghan Markle, Duchess of Sussex, shares her story of loss and healing and asks the question, "Are you Ok?"
The beautiful and talented Gen Z actress Storm Reid tells us how her mother taught her to have faith.
We've talked about this a bunch of times all over the site this week but I have to say it just one more time, future wife of Carmen Phillips, Chika, is nominated for a friggin' Grammy!
All I want to do is watch Julee Wilson, Beauty Director over at Cosmopolitian, talk about holiday presents while wearing gingham pajamas with furry sleeves. You can't tell me she doesn't look absolutely stunning!
I am always so scared to switch up my skin routine in the winter, but this guide for Black skin is making the switch a hell of a lot easier this year.
I'm terrified of the ocean and can't swim for shit, but seeing more black girls surfing and riding waves might make we wanna put a toe or two in the sea.
---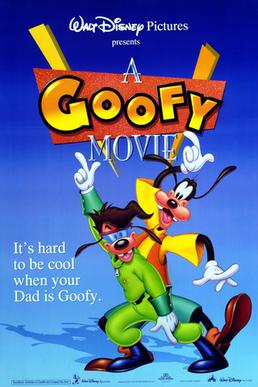 A Goofy Movie
First of all, they're black — the main characters are black. Max, Goofy, Roxanne, PJ, his daddy – and a bunch more, are black. This is a stance I have had forever and is the hill I will die on.
I feel like this is a slept on disney classic. I wanted laughter and lightness today and this movie always does it for me. It has an amazing soundtrack that features Tevin Campbell as the pop icon that we don't deserve, Powerline.
Also, Roxanne is a hottie and if y'all can lust over Aladdin and not be deemed weird than I can do the same for her.
---
This week there is a lot of support groups and opportunities to share your stories through various artistic mediums. The Project T in Pittsburgh is raising funds for their first year of operation, and URGE in Alabama is looking for Trans and Non-Binary folks to model for a project. Much more happening this week as well all on the queer interwebs all over the world.
If you have anything happening in your city (or virtually) that you think would be a good fit for the community love virtual billboard, send it my way via Instagram!
Click images to enlarge.
---
I listened to some songs that my father and I both love with the hopes of holding on to the sweet memory a little longer. It helped, if only for a half a moment, and sometimes a three and a half minute song is all you need to get by.