This post was originally published in November 2015. It was most recently updated in April 2021.
Why simply marathon a good television show when you could marathon a good television show with some element of lesbians, bisexuality, pansexuality or otherwise non-heterosexuality buried within it? We have listed all those lesbian tv shows, gay shows and LGBT tv shows on Netflix and indicated exactly how much non-heterosexuality you should prepare yourself for.
---
Almost Every Netflix Streaming TV Show With An Openly-Acknowleged Lesbian, Bisexual or Queer Female Character In The Seasons Netflix Has Available
TV Shows Streaming on Netflix Where Almost Everyone Is Queer or Trans
(2018 – ) (Seasons 1-2+)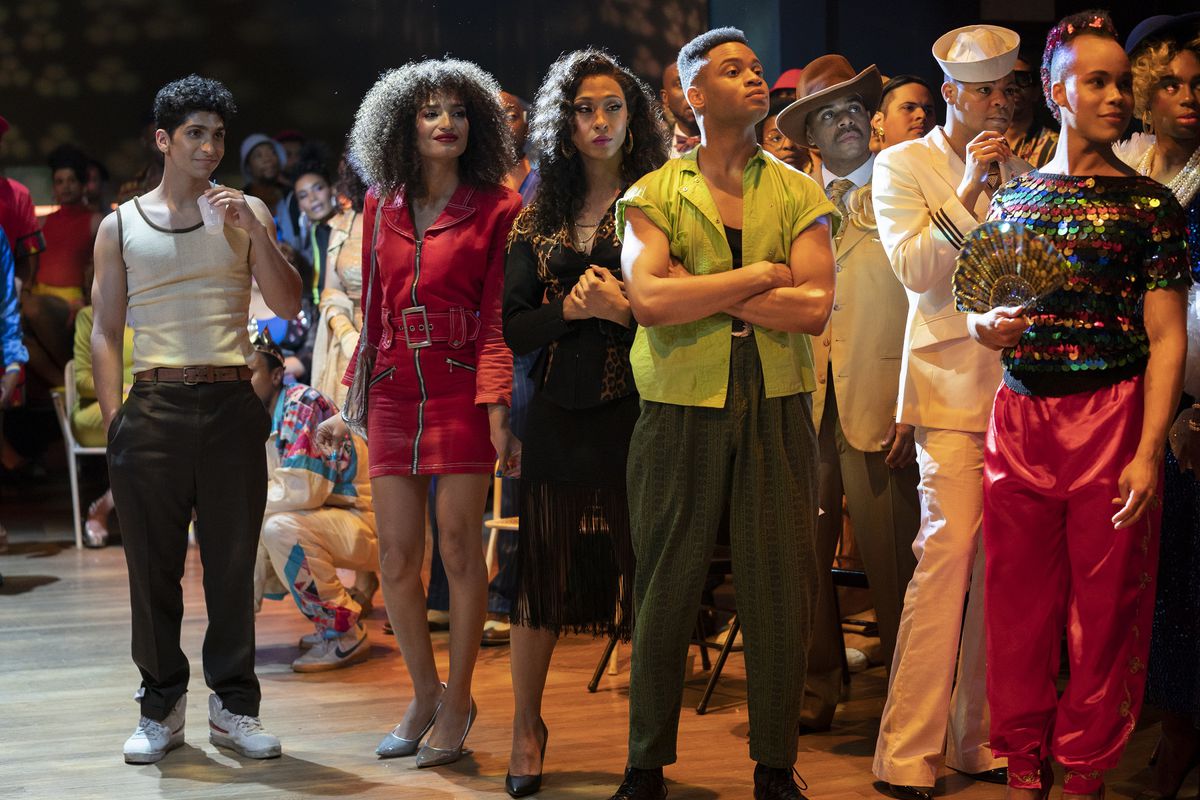 Pose, a triumphant, heart-rending and dazzling account of ball culture in '80s and '90s and the trans women of color who pioneered it, has the largest cast of trans women in television history. It's also the first to have a trans woman of color in the writer's room and to have a trans woman of color serve as director and producer. Season Two brings a lesbian side-character — a nurse at the frontlines of the HIV/AIDS crisis — played by Sandra Bernhard.
(2019) (Season One) (Netflix Original)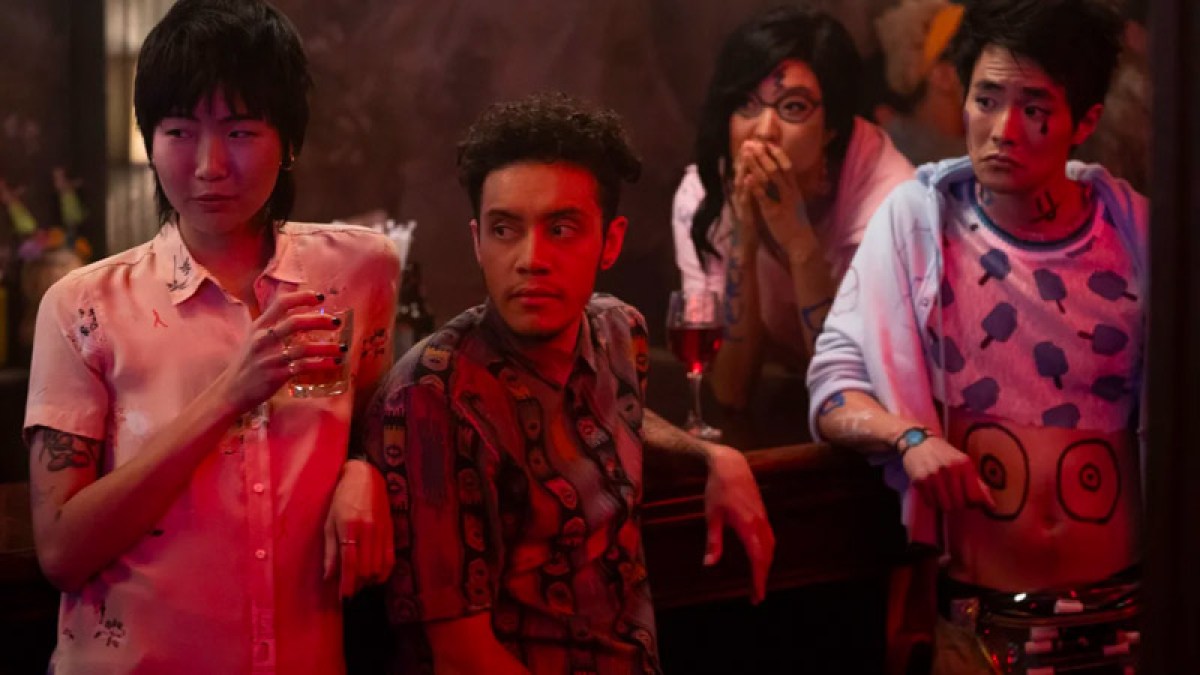 Picking up quite a bit of time after the original groundbreaking series left off, the Netflix reboot of gay Tales of the City, helmed by lesbian showrunner Lauren Morelli, returns to San Francisco and finds trans matriarch Anna Madrigal still played by a cis actress (although she's played by trans actress Jen Richards in a flashback episode, one of the season's strongest, which also features trans actress Daniela Vega) and surrounded by new and returning characters. One is Shawna, played by Elliot Page, and other residents of 28 Barbary Lane include a maybe-breaking-up couple comprised of Margot (May Hong), a queer woman, and Jake (Josiah Victoria Garcia), a trans man.
---
TV Shows Streaming on Netflix Centered on an LGBT Woman and/or Trans Lead With Lots of Gay Content
(2020-) (Seasons 1-2) (Netflix Original)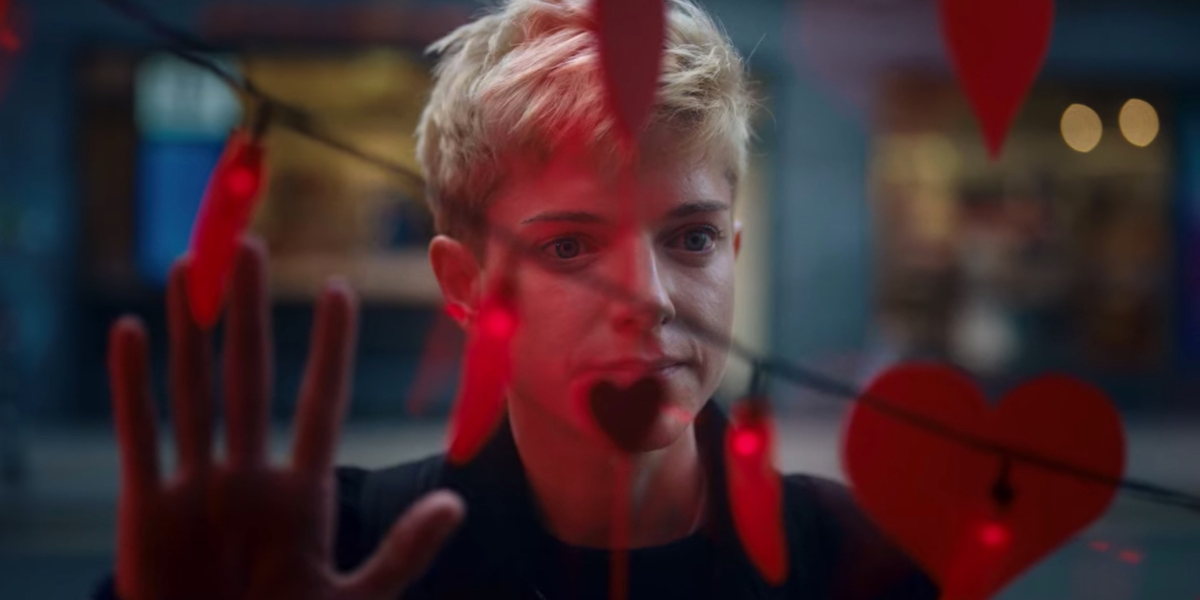 Mae Martin is VERY cute and funny in this delightful little TV show in which they play Mae, a recovering cocaine addict and stand-up comic who falls for a straight girl.
(2017) (Season One) (Netflix Original)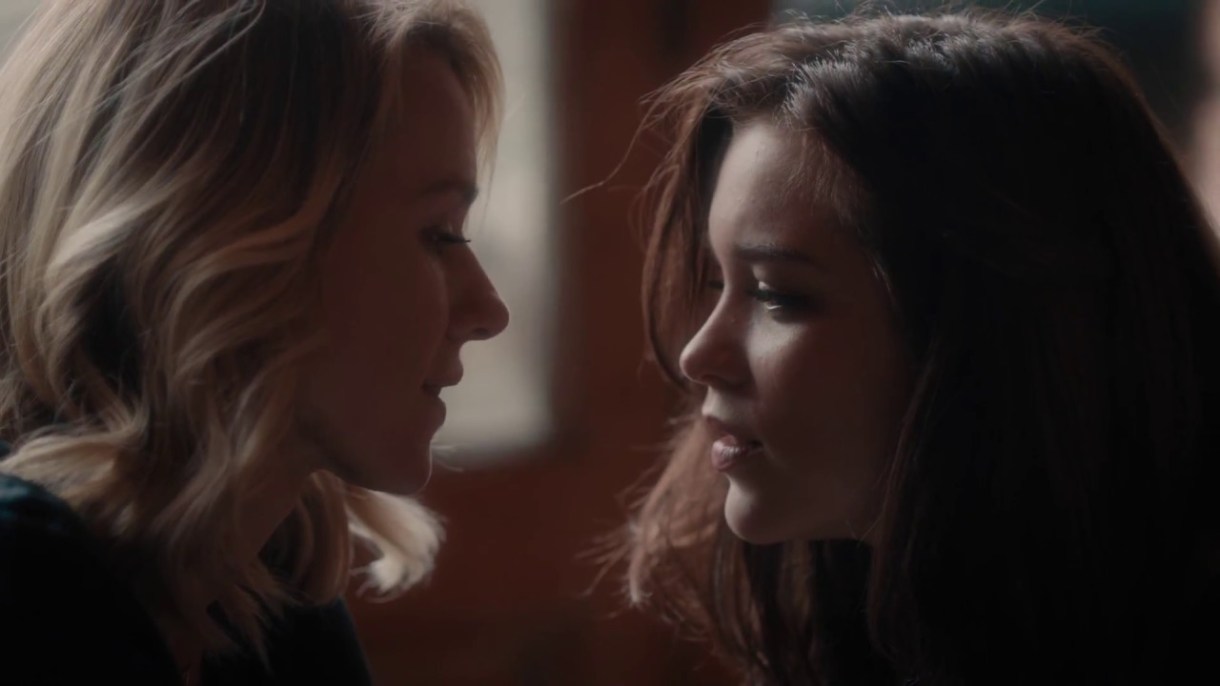 We got one entire season of this uneven, generally terrible yet still somehow totally addictive psychological thriller that starts Naomi Watts as a bisexual therapist who gets wrapped up in a thing with a girl she's stalking for reasons too convoluted to get into here.
(2013 – 2019) (Seasons 1-7) (Netflix Original)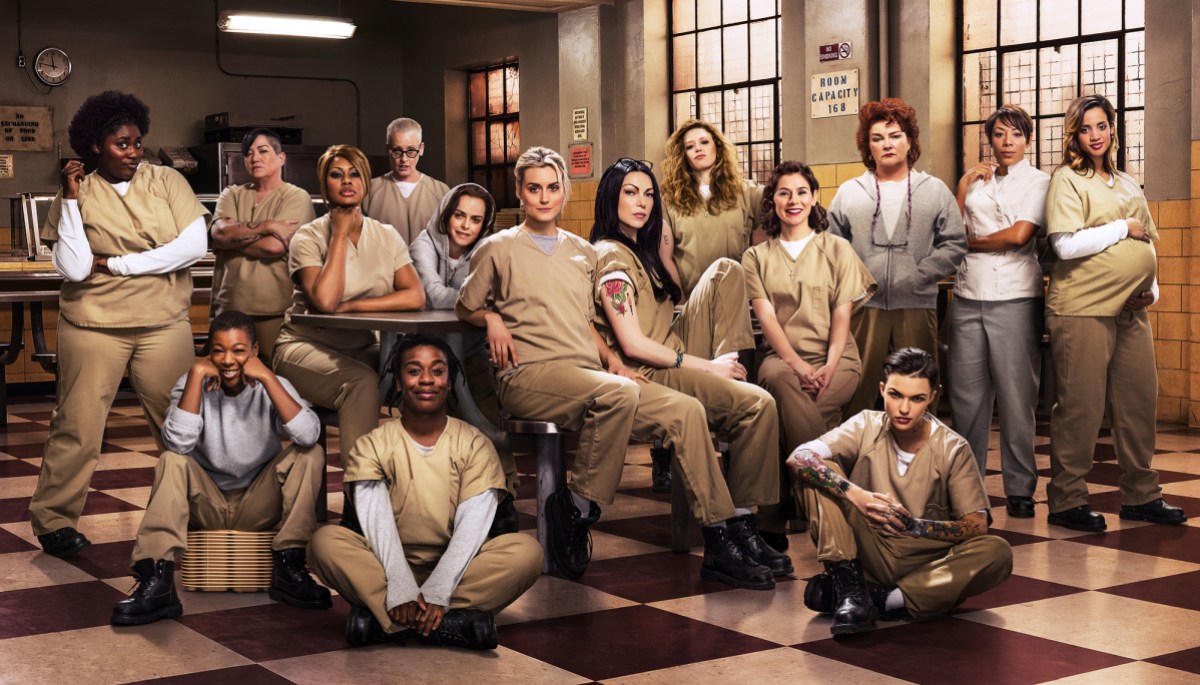 If you just arrived on this planet from several years rotating the earth in outer space or perhaps have been living beneath a rock since early 2013, I've got great news for you: there's this new show called Orange is The New Black with a like a billion queer characters in it including a bisexual protagonist, rampant misandry, a nearly all-female cast, and racial diversity for days. We've got a trans woman of color playing a trans woman of color (Laverne Cox), we've got queers playing queers (Samira Wiley, Lea DeLaria, Ruby Rose, Vicci Martinez, Taylor Schilling), a not-so-hidden agenda to expose the draconian absurdity of the prison-industrial complex, and situations that'll make you laugh, sob, and fall in love. With a television show. Until Season Four, which ends in tragedy and heartbreak and is highly problematic and, well, it might turn you off the show forever!!! If you're willing to forge forward, which many were not, the show eventually regains its footing and adds more queers every year.
(2018) (Season One) (Netflix Original)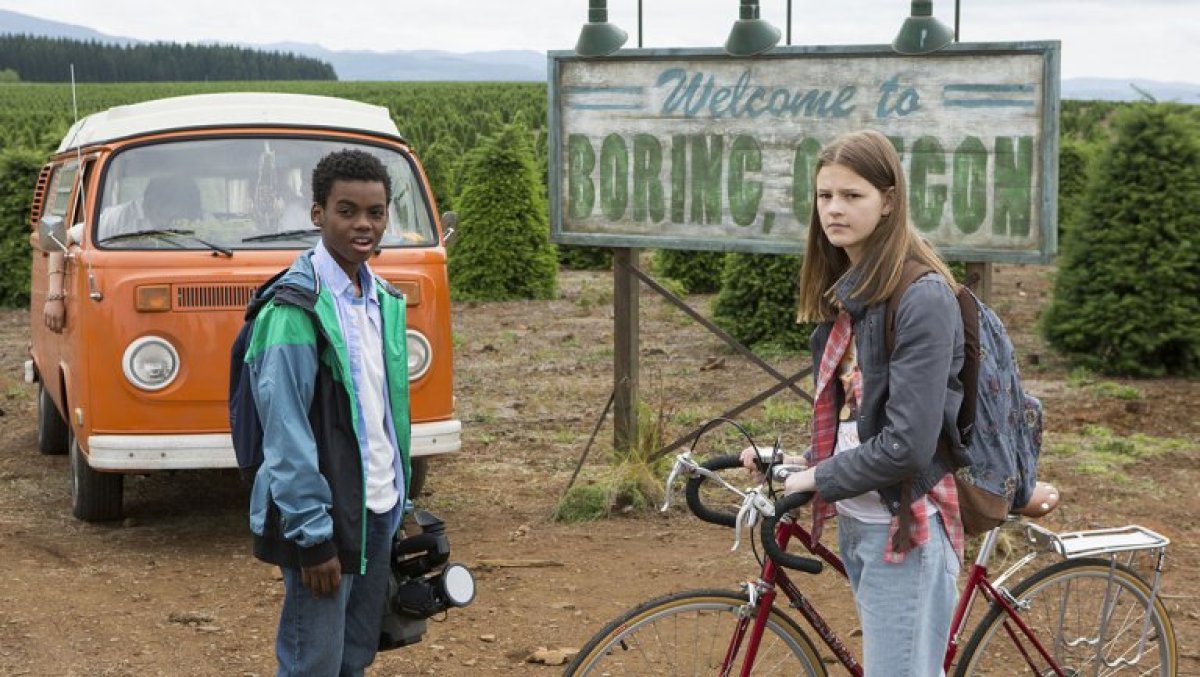 We fell hard for this '90s throwback lesbian TV show centered on a tomboy coming out to herself and the world (and crushing hard on an alternateeen drama queen) — you can marathon the whole thing in a night and then sit here praying it gets renewed right along with us.
(2020-) Season 1 + (Netflix Original)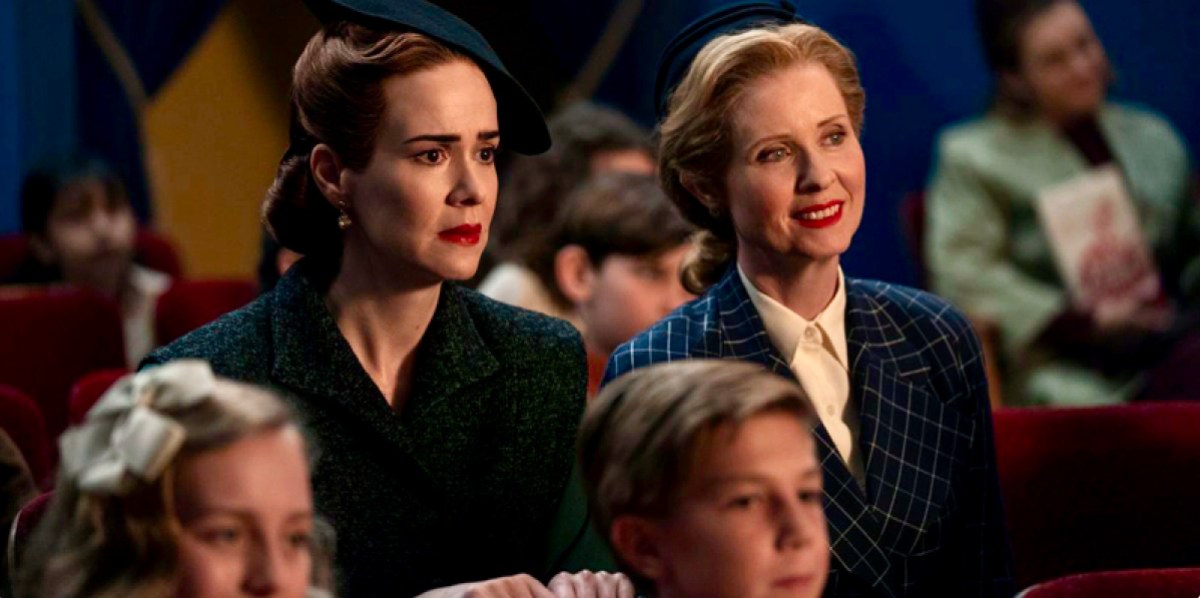 As Drew wrote in her review of the series, which attempts to provide the origin story for Nurse Ratchett of One Flew Over the Cuckoo's Nest, Ratched gives us "Sarah Paulson in all her dyke drag queen glory." While most reviews panned the series, it's hard to resist Sarah Paulson and Cynthia Nixon in a romantic situation and Drew found a lot to like about it: "This eight-episode series — that is supposedly season one of a four season arc — is absurd in its very existence and delicious in its classic movie concoction. There is so much to chew on, so much to celebrate, so much to critique, and yet the whole thing feels so completely Ryan Murphy it's hard not to just delight in its very existence."
---
Queer TV Shows Streaming on Netflix With Queer Female Main Characters and/or Lots of Queer Content
(2018 -2020 ) (Seasons 1-5)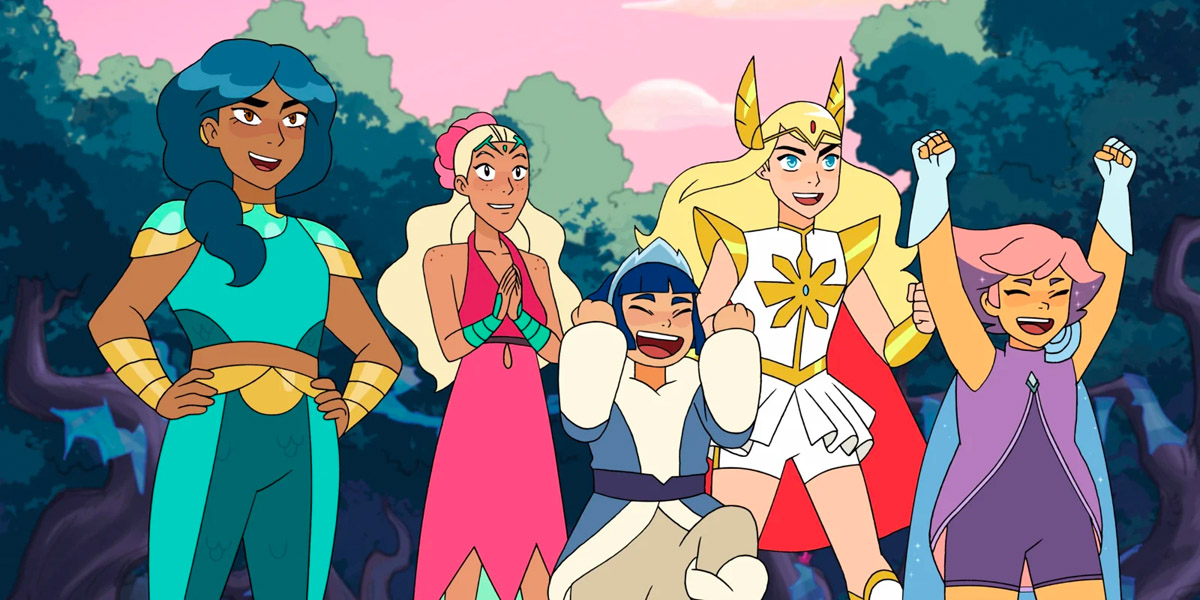 Not everyone is queer at the end of the day on She-Ra and the Princesses of Power — but almost everyone is! There's Bow's gay dads, there's longterm lesbian couple Netossa and Spinnerella, there's non-binary Double Trouble, and, well, I don't want to spoil it for you, but there's four more queers by the time this ragtag squad of rainbow rebels defeats fascism and restores Eternia to it's pre-colonized natural state. But the queerness of She-Ra isn't contained to the romantic storylines. There's the joy and healing of found family, the trauma of being different in the families we're born into, there's pathways out of evangelical fascism, there's guilt and shame and redemption, there's mental illness, and good heavens the rainbows! Mostly, though, in some really dark days, there's hope. Come for the '80s nostalgia, stay for the storytelling that is as captivating and well-plotted as all the best stuff non-animated stuff you're watching.
(2014 – 2018) (Seasons 1-3) (Netflix Original)
This show got very mixed reviews from us for Season One, but everybody lost it when Sense8 got cancelled after Season Two, so it looks everybody's hearts warmed right up! If you like ambitious, sprawling sci-fi epics with enormous budgets, assorted racial stereotypes and a refreshing transgender female character in an interracial relationship with another woman, then you should give it a shot! The show creators have confirmed that every character is pansexual, there's also two lesbians (one of whom is trans) and a gay male couple. Season Three was wrapped up as a movie event that bestowed a very happy queer ending upon us all.
(2013 – ) (Seasons 1-7+)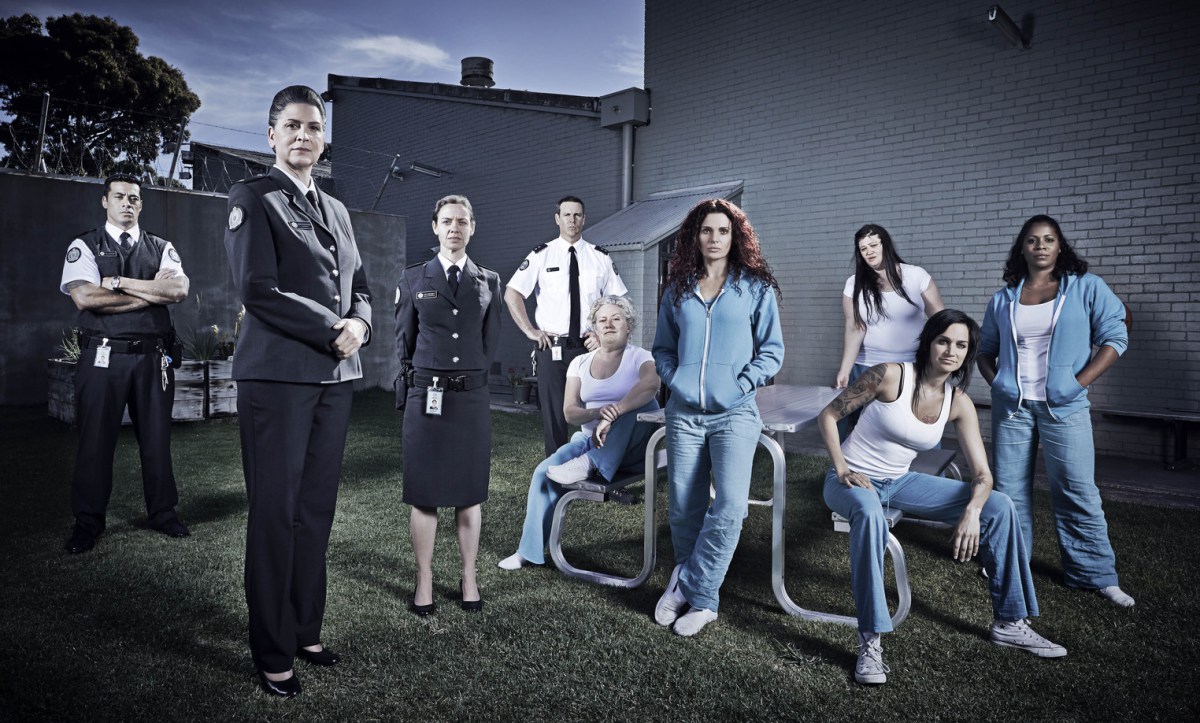 Wentworth's levels of gayness vacillate from season to season but there's always at least one or two queer women right at the forefront. Badass Frankie starts out as your standard-issue Shane but her evolution over the seasons is both unexpected and compelling. There's Ferguson, the psychopathic governor who um… loses her job, so to speak, eventually. Even Bea, who starts out as our heterosexual protagonist, gets a girlfriend eventually. Season Six introduces Rudy, an Indigenous fighter whose sister is also imprisoned. Aside from some really brutal butch lesbian stereotypes, it's a damn good show!
(2017 – 2019) (Seasons1-3) (Netflix Original)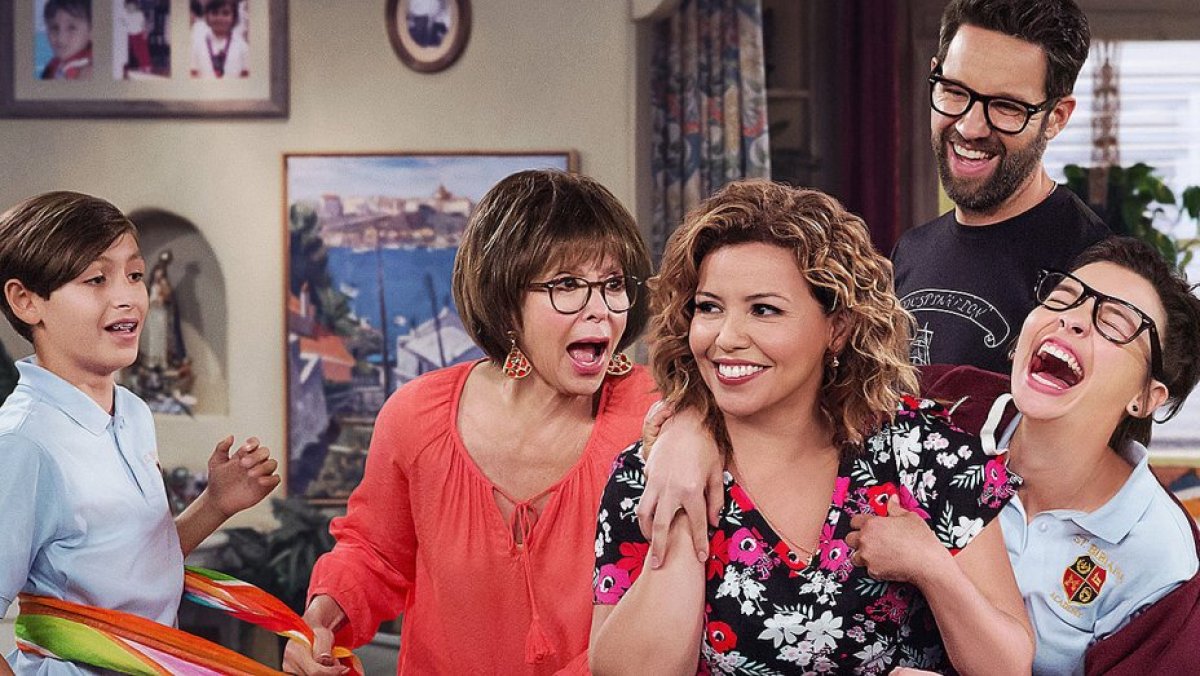 In addition to being charming as fuck and giving Autostraddle a mid-season shout-out, Norman Lear's One Day at a Time makes the case for an old-fashioned style of show taking up progressive causes. Three generations of a Cuban-American family endure the slings and errors of everyday life, including a daughter who comes out as a lesbian mid-Season One and has her first queer relationship in Season Two.
(2016 – 2019) (Seasons 1-5)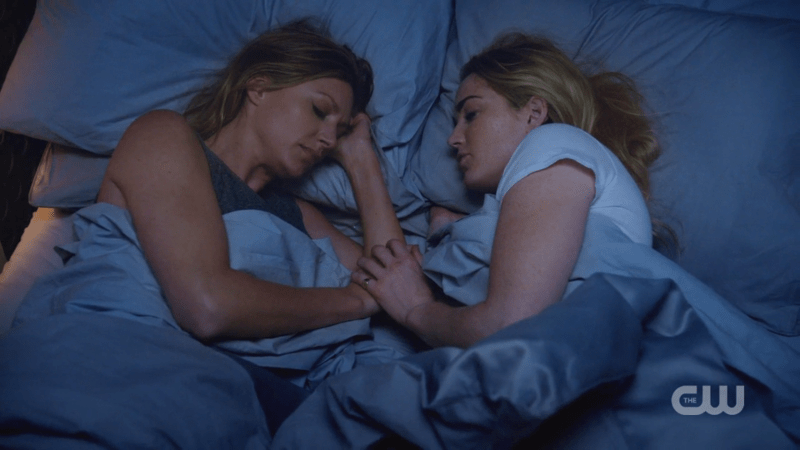 Sara Lance was an established/out bisexual on a whole different show long before Legends of Tomorrow even started, and with no tortured romance holding her back on this spinoff, she flies through space and time with her girlfriend, Director of the Time Bureau, Ava Sharpe. Sara Lance is an unapologetic badass bisexual blonde who is very obviously the glue that holds the team together.
(2020-) (Season 1+) (Netflix Original)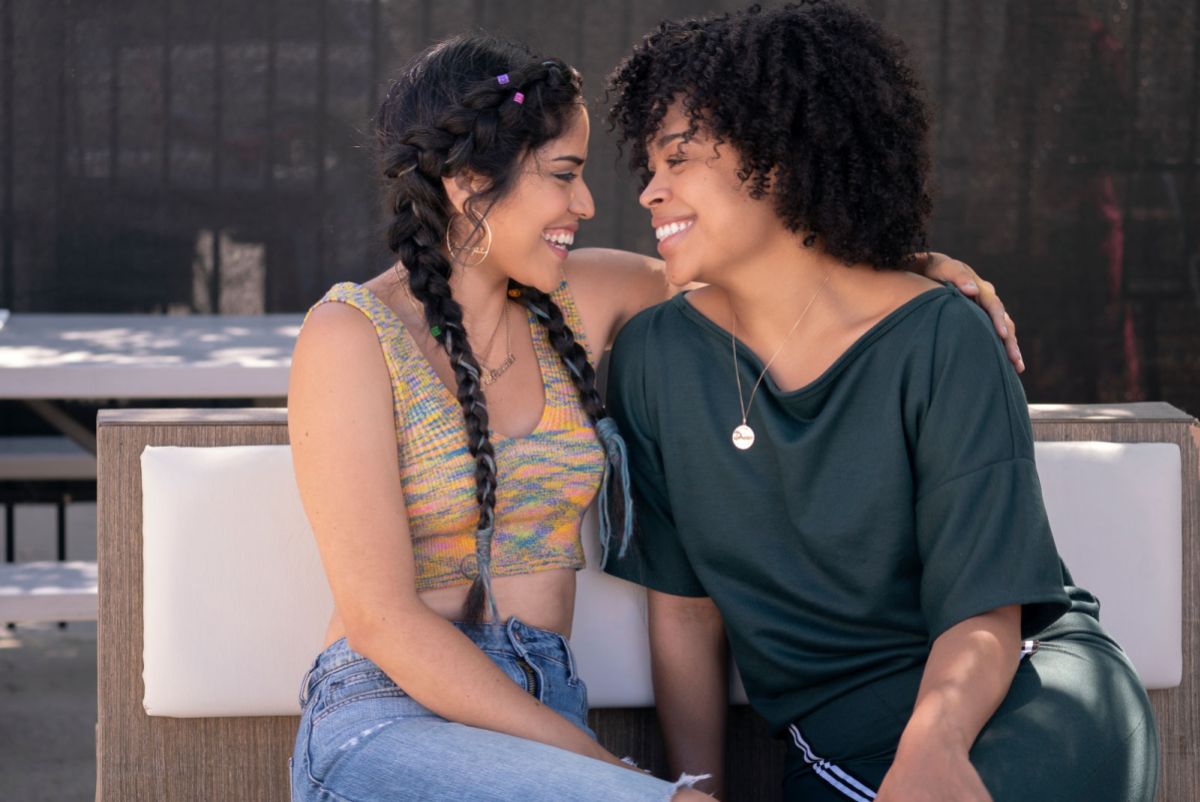 Gentefied is centered on three adult cousins — Chris, Erik, and Ana — as they work to keep their grandfather's taco shop, Mama Fina's, afloat amid rising rents. Ana, the queer youngest cousin, just wants to change the world through her art, continue her love story with Yessika, her girlfriend since high school, and keep the other two from killing each other with their macho pride.Gentefied is hellafied fun, smart, and has a lot of damn heart.
(2018 – ) (Seasons 1-3+)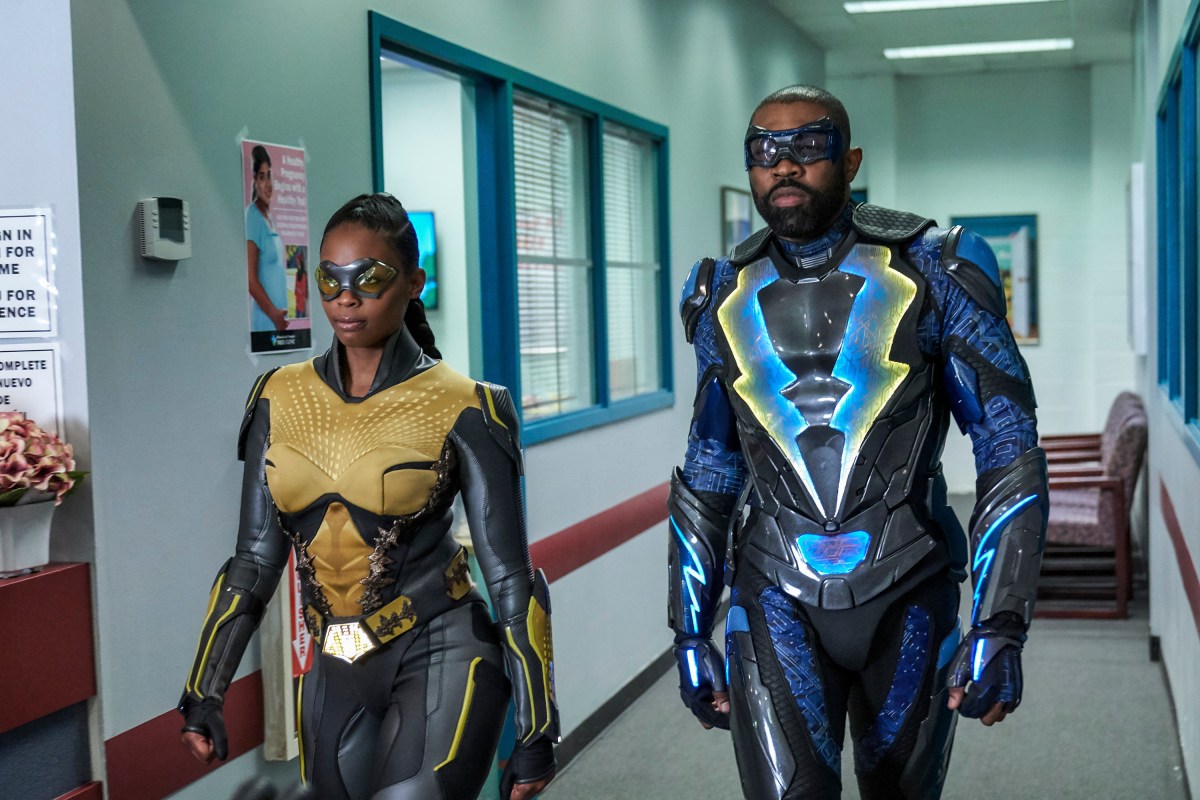 Anissa Pierce is famously TV's first black lesbian superhero — which is already by itself a massive big deal! She's also a leading player in one of the best written black sci-fi dramas we've had the pleasure of seeing on television, Black Lightning soars because it's as grounded as it is supernatural; institutional racism is as much of a threat to the characters as any dastardly over the top super powered villain. It's also a complete love letter to black culture. Black Lightning has some of the best queer sex on network television, but sadly you're pretty much only guaranteed one a season (or one for every 13 episodes of a Netflix binge).
(2016 – 2018) (Seasons 1-3)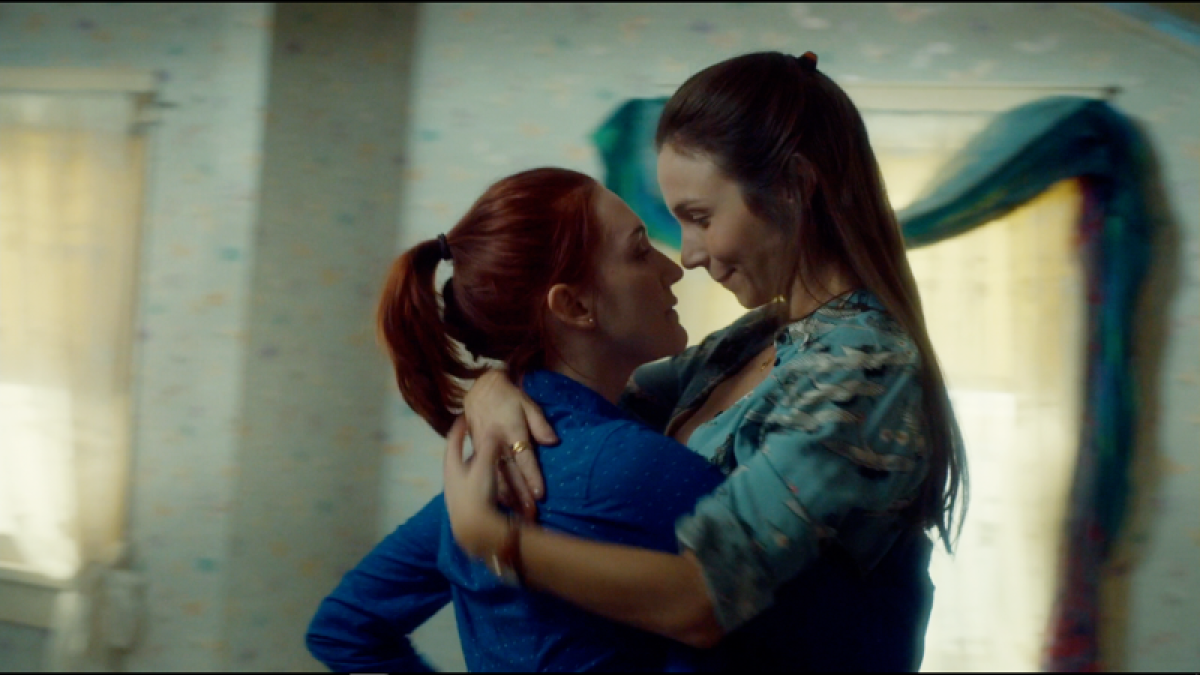 The descendent of the legendary Wyatt Earp returns to her family's stomping ground to rid the world of demonic revenants from the Wild West. The relationship between Wynonna's gay sister, Waverly, and her cop girlfriend, Nichole Haught, has set the internet on fire and found its way into the the hearts of queer teevee lovers all over the universe.
(2018 – 2020) (Seasons 1-2)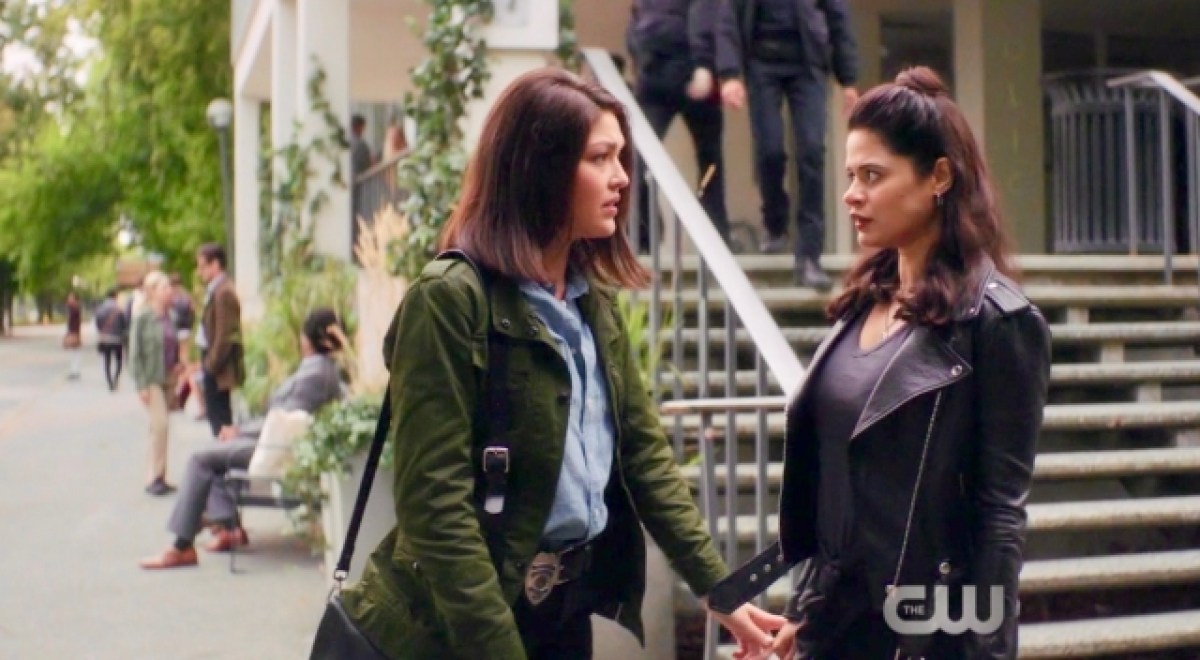 When the Charmed reboot was first announced, there was some probably rightful fan hesitation — after all the original is a beloved classic among pop culture geeks and witchy queer girls everyhwere. But the new Charmed has proven to be fun and likable, with three women of color leads and a Season One arc that follows a love triangle between three other queer women of color, Mel Vera (a Charmed One, and one of the show's protagonists), her ex-fiancée Nico, and her very hot new love interest Jada. Expect some light magic, on-the-nose girl power feminist analogies, and lots of cute sisterly bonding. Also expect Mel Vera to break hearts and make out with babes. You know, in between saving the world and all that.
(2020) (Season 1) (Netflix Original)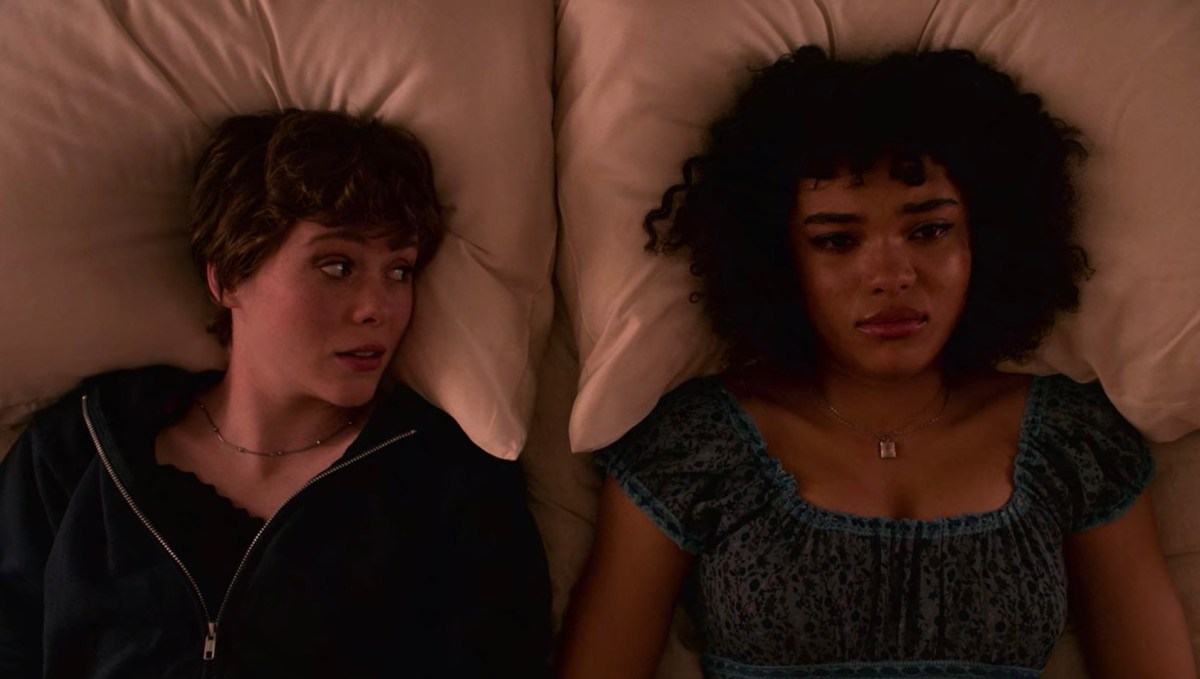 For Sydney (Sophia Lillis of Sharp Objects), the surly self-described "boring 17-year-old white girl" at the center of the new Netflix series "I Am Not Okay With This," her feelings of powerlessness around her father's death have become augmented by something else she isn't sure how to name, but the friend she confides in about it is quick to refer to it as "superpowers." Also she's in love with her best friends.
(2020) (Limited Series) Netfilx Original
This follow-up to the original is entirely centered on Dani, the (bisexual!) live-in nanny for a weird family living in ye olde haunted manor. Housekeeper Hannah is played by queer actress T'Nia miller, and there's also a very gay gardener in overalls, Jamie. The story between Dani and Jamie inspired Valerie to note that this show "isn't a ghost story, it's a lesbian love story — with ghosts."
(2015- ) (Seasons 1-5+)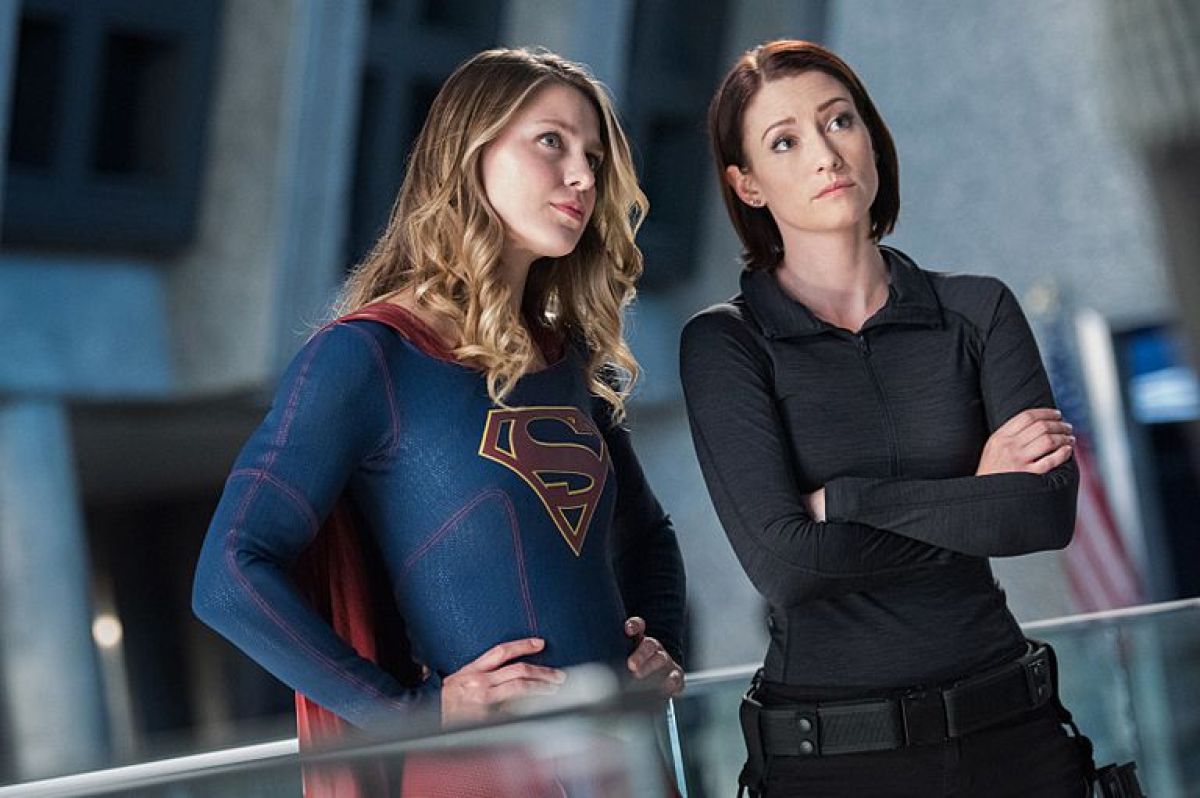 This show goes on quite the roller coaster of quality, but one thing remains a wonderful constant: Supergirl's sister, Alex Danvers, is a lesbian! So are her love interests, the dashing cop Maggie Sawyer in earlier seasons, and eventually psychologist Kelly Olsen. Plus, the fourth season introduced trans superhero Nia Nal aka Dreamer, who is a goddamn delight.
(2017 – ) (Seasons 1-4+)
This Twin Peaksy adaptation of the beloved comic initially earned accolades for its portrayal of openly gay jock Kevin and jeers for queerbaiting Betty and Veronica. But Season Two introduced bisexual Serpent Toni and a coming out story for our favorite ice queen, Cheryl. As Kayla writes, "Riverdale is about a small town ruptured by violence—often intentional, sometimes accidental. It's about kids so desperately trying to claw their way away from the paths their parents set them on with their own actions. It's about the darkness that lurks beneath a seemingly quaint community, and it's about the labyrinth of evil that unfolds once that darkness is exposed."
(2020-) (S1) (Netflix Original)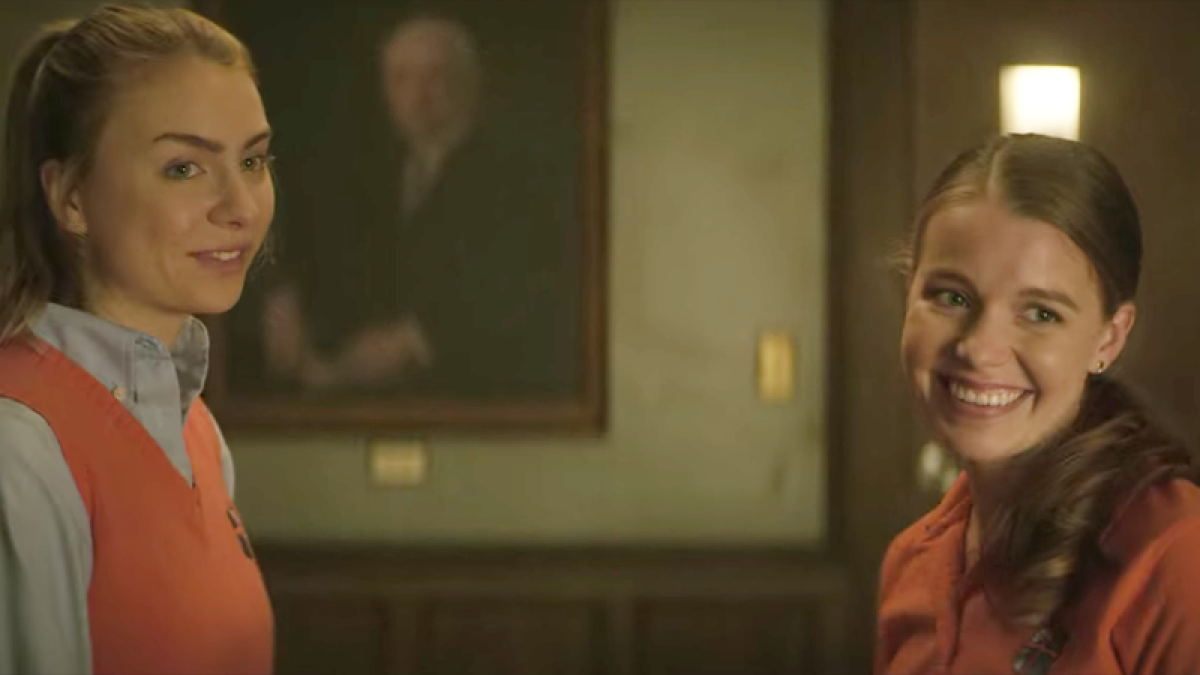 Jenji Kohan's comedy about twins who become bounty hunters just to add a little bit of excitement to their lives has a gradually emerging bisexual storyline that hits a very sweet spot for us all.
(2009 – 2015) (Seasons 1-6)
The little musical Ryan Murphy project that could, Glee captivated a nation and then eventually got kind of bad, but never stopped being ambitious. We tuned in for Santana Lopez, the sassy cheerleader who comes out as a lesbian in Season Two and eventually girlfriends her best friend, Brittany. I mean, it's Glee. You know about Glee.
---
TV Shows Streaming on Netflix With a Good-to-Great Amount of LGBT Female Characters and/or Storylines
(2004 – ) (Seasons 1-16+)
It takes four (very good) seasons to get to it, but eventually we have ourselves a bisexual character, Callie Torres, who falls for a lesbian surgeon, Erica Hahn, thus discovering that she is bisexual. She goes on to date and marry another doctor, Arizona Robbins. Callie and Arizona became one of the most iconic lesbian couples on television, and more queer characters followed them. Grey's Anatomy has certainly had its ups and downs over the years and the way everybody talks becomes a bit intolerable after an extended marathon, but Shonda Rhimes makes damn good television, and her flagship property is (usually) no exception.
(2018) (Limited Series) (Netflix Original)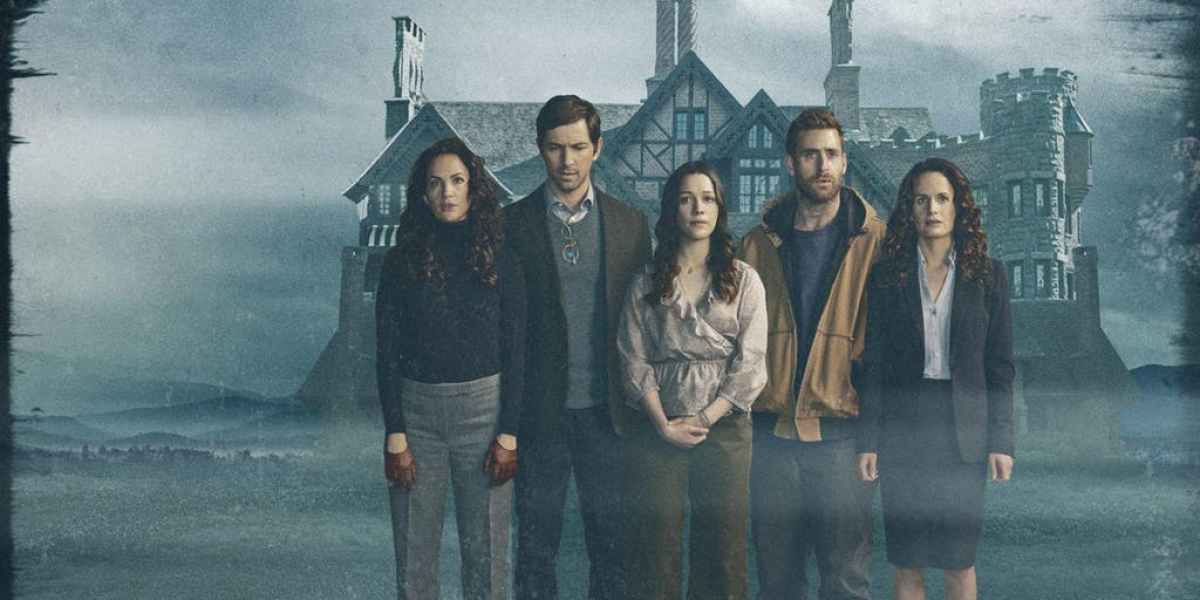 Based on Shirley Jackson's iconic novel, this ten-part reimagining is noteworthy for its standout lesbian character: Theo Crain, wonderfully portrayed by Kate Siegel. Blessed (or cursed) with ESP, Theo can read minds and feelings with simply a touch. Her gift acts as a metaphor for any child who grew up in an abusive household and was forced to be hyperaware. She wears gloves that she keeps on even during one-night-stands. For Theo, sex is about distraction, not connection. She may not be the protagonist, but Theo is a relatable and deeply felt queer character that holds the whole series together. (-Kayla)
(2014 – 2019 ) (Seasons 1-5)
Jane the Virgin is an inventive one-hour dramedy with a cast dominated by women of color and a fresh, original style that'll keep you entertained and delighted even when the lesbian parts are relatively minimal. This show premised on the story of a virgin who is accidentally impregnated at the gynecologist somehow managed to turn a weird, uncomfortable concept into a feminist home run. The OB/GYN who made the mixup, Dr. Luisa, is a lesbian, and has some very telenovela-worthy affairs. But the real treasure comes in Season Four,  when Rosario Dawson comes into town and sparks Petra's bisexual revelations.
(2013 – 2018) (Seasons1-9+)
The American Horror Story franchise is erratically queer, depending on the season, but like all Ryan Murphy projects, somebody's always gay. Season Two, Asylum, has a really original and complicated lesbian character, Lana Winters (Sarah Paulson) who is institutionalized for her sexual orientation and loses her wife (Clea Duvall). Season Seven, Cult, is pretty bad, but it finally gives Sarah Paulson a starring role as a Midwestern lesbian very upset about Trump. PCome for the stylish and campy horror with a brilliant cast, possibly leave due to the ruthless dedication to gratuitous violence and torture, including a degree of sexual violence that I can't believe is okay to show on television!
(2019 – ) (Seasons 1-2+)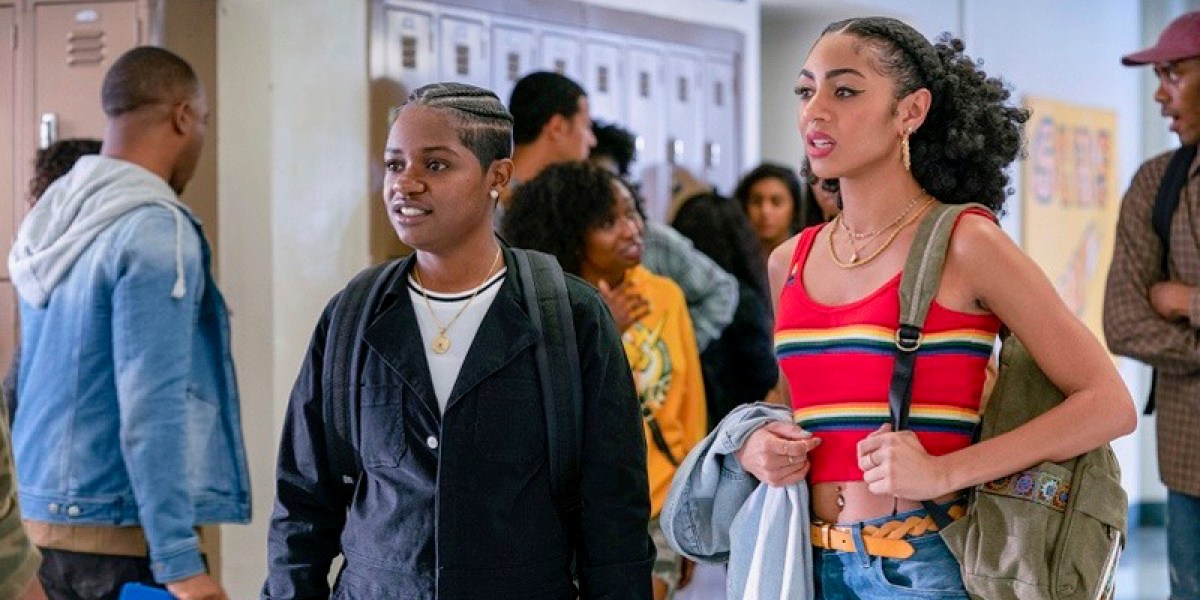 Tamia "Coop" Cooper is single handedly redefining what we think of as "the girl next door", sure she literally the best friend of All American's main protagonist, high school football playing phenom Spencer James, but she's also a tomboy butch lesbian, the show's other main protagonist, and living in Crenshaw while trying to figure a life outside of gang violence. All American may be an unevenly written teen drama, but Coop is a superbly written black lesbian character in a class all her own. She also has a girlfriend, Patience, a complicated relationship with her parents, and a moral code that's made out of steel. You will love her (and you will probably become addicted; All American's summer Netflix binge status lead to a nearly 20% increase on it's Season Two premiere for the CW.)
(2014 – 2020) (Seasons 1-6)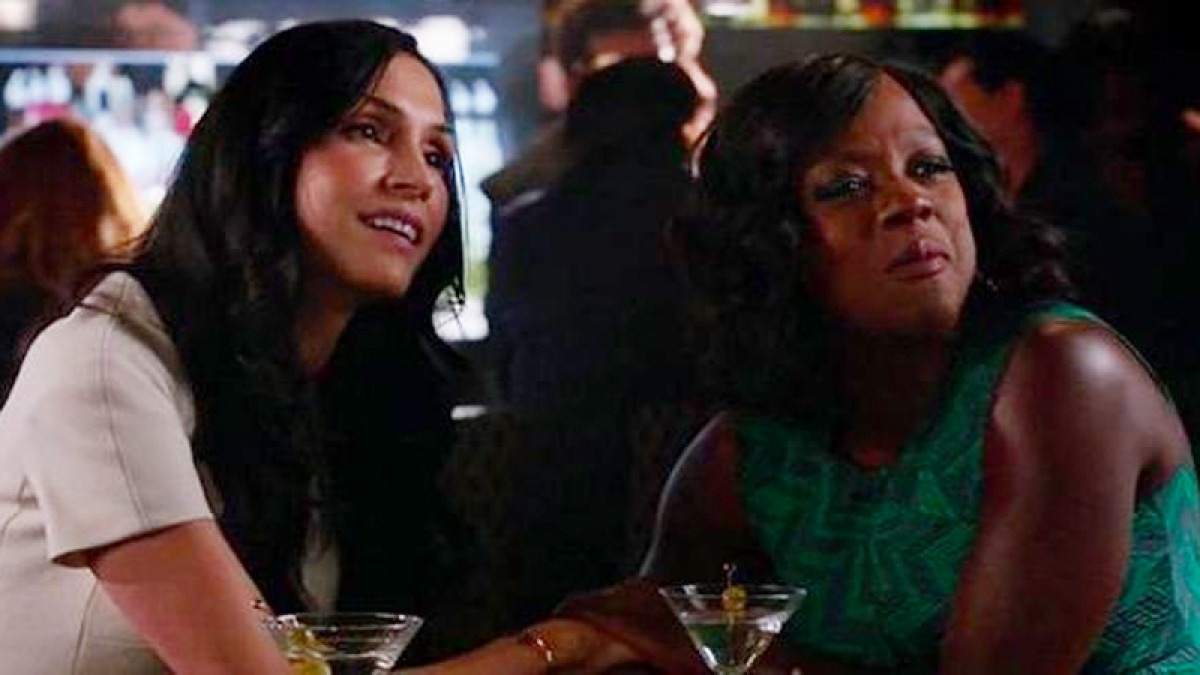 This show goes more and more off-the-rails every season, but it also gets gayer and gayer each season—as all shows should. Viola Davis plays Annalise Keating, who as a bisexual Black woman lead on a network TV show is very important to queer TV history! Davis is a powerhouse throughout the series and often the main reason to watch, but she's backed by an impressive ensemble, and the LGBTQ storytelling on this show is nuanced and dynamic.
(2019-)(S1-2+) (Netflix Original)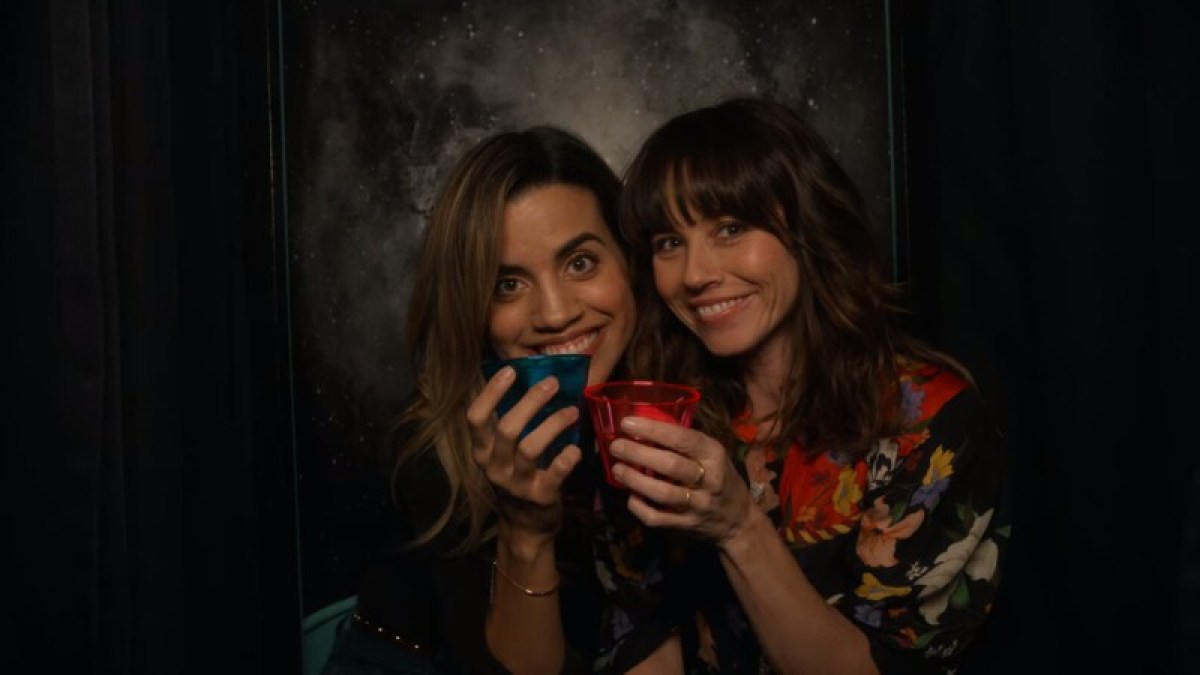 In Season 2 of "Dead to Me" Is Flirting With You Via Natalie Morales, Valerie sings the praises of this dark comedy series from lesbian showrunner Liz Feldman about the friendship between two women who meet in a support group after Jen (Christina Applegate)'s husband dies in a car accident. Judy (Linda Cardellini) ends up moving in with Jen and becoming a second Mom to her kids as they get wound up in some pretty sketchy and f*cked up shit! In Season Two, it turns out that Judy is queer when she starts up a thing with a chef played by bisexual actress Natalie Morales. THEY'RE GAY and it's GREAT.
(2017 – 2018) (Seasons 1-2) (Netflix Original)

Nola Darling, the pansexual protagonist of this contemporary remake of the Spike Lee original film that made waves for its portrayal of black female sexuality, has a relationship with a lesbian named Opal in Season One and that was cool except that also it kinda wasn't. But then Season Two came along and gave Nola the bright light she deserved!
(2015 -) (Seasons 1-2+) (Netflix Original)
Aziz Ansari's Netfilx show was a critical success, in part for its effortless diversity and also for its surprisingly refreshing take on a familiar tale (young struggling artists in a big city). Season One featured out lesbian writer/comic/actress Lena Waithe as Ansari's lesbian pal, Denise, and although Season Two had less Denise overall as Aziz frolicked overseas, it also had one of the most important episodes in lesbian television history, "Thanksgiving," for which Lena Waithe made history as the first Black woman to win an Emmy in Comedic Writing.
The Originals
(2013 – 2018) (Seasons1-5)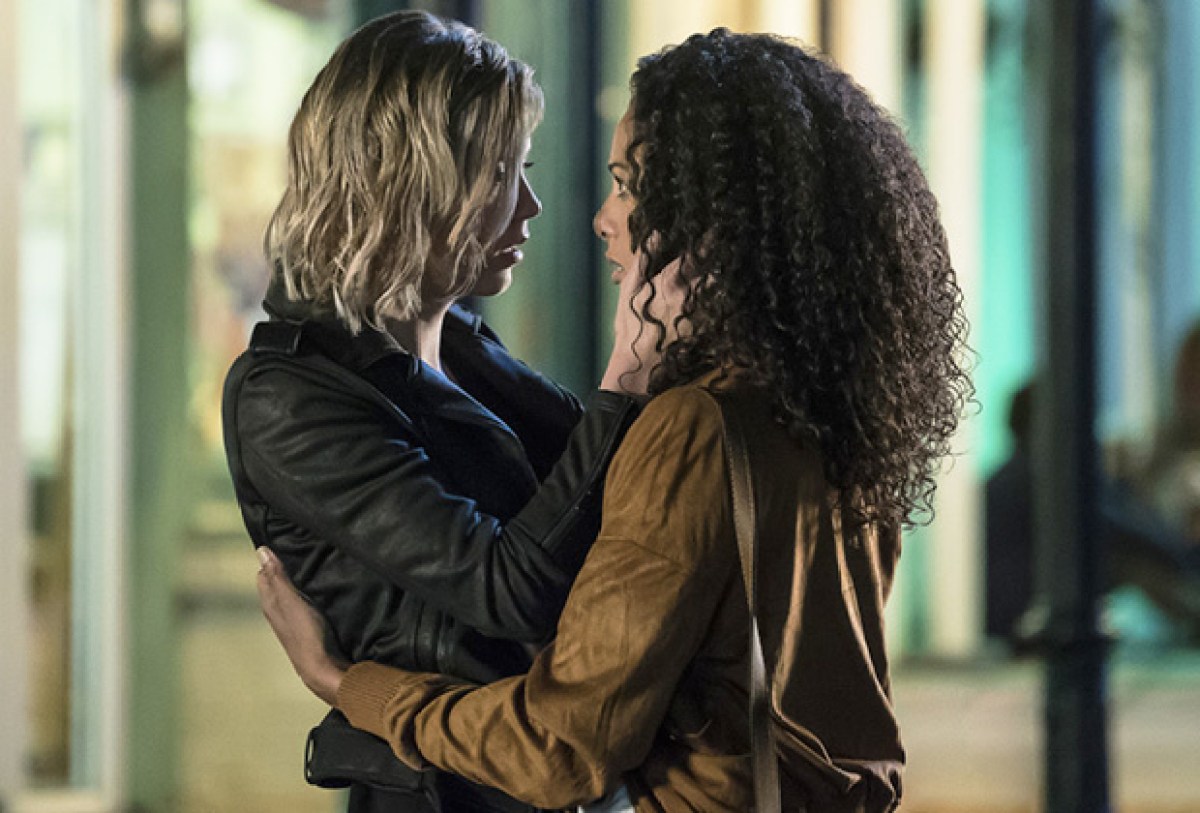 Bisexual witch Freya Mikaelson joins the cast of this vampire show in Season Two, and gets a bisexual wearwolf love interest, Keelin, in Season Four.
(2011-2021) (Seasons 1-10+)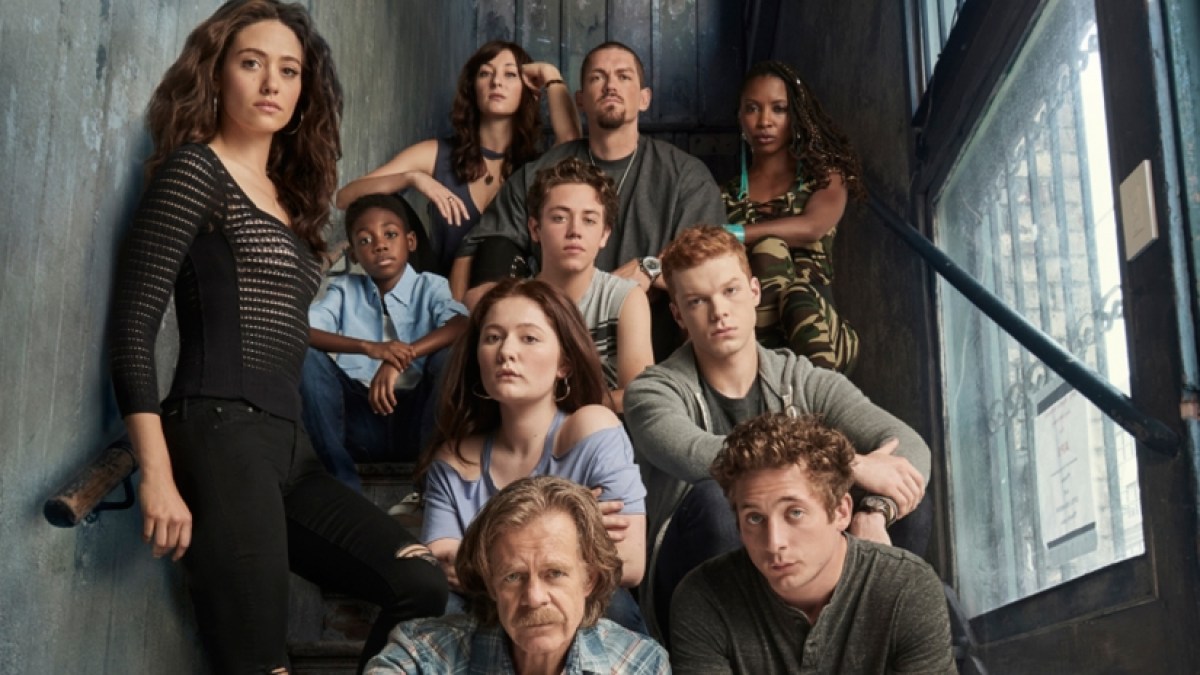 Shameless has gay male storylines from the jump, as well as a few recurring and guest lesbian characters. But by Season Seven we get a full-blown triad, y'all! Somehow it managed to rack up 15+ queer women characters over its many years on the air, including a late-run but all-in revelation from Debbie Gallagher herself. Plus, although it eventually goes off the rails, most of Shameless is pretty brilliant, with scrappy, multi-dimensional characters who are far from flawless yet generally manage to win your heart. Shameless looks at class politics with an unsentimental eye unlike anything else on television.
(2016 – 2019) (Seasons 1-4)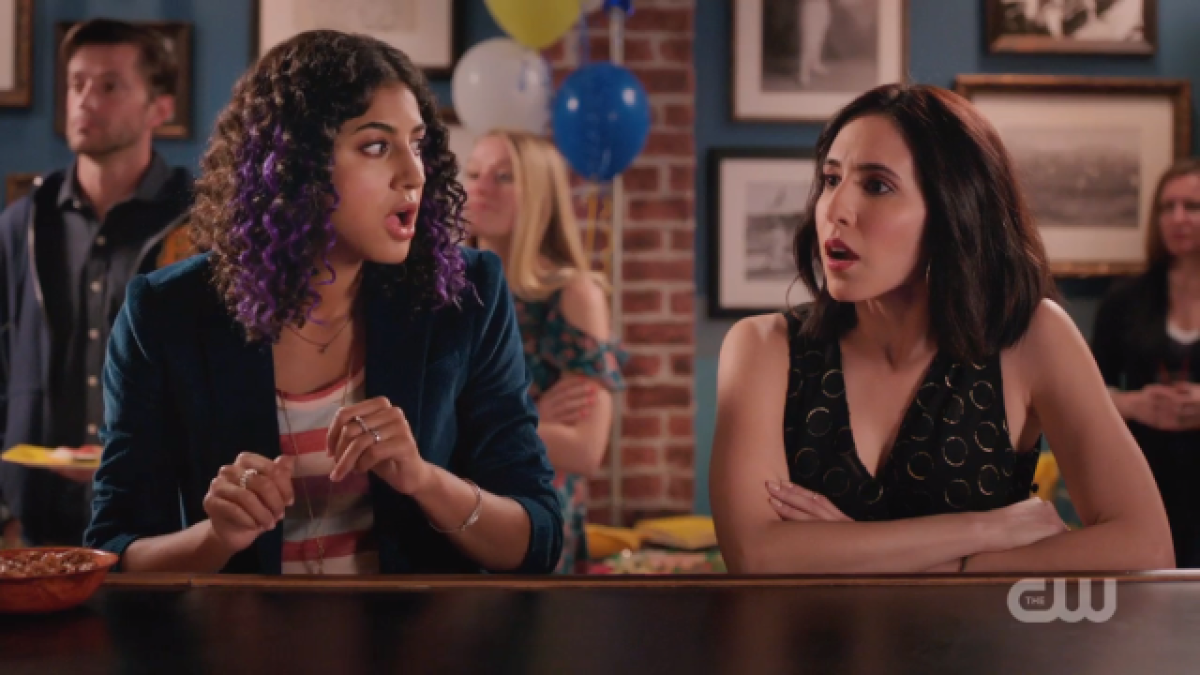 You know when you love a show so much 'cause it's got a female lead who also produces the show and it's a musical and she's Jewish and the cast is really fun and diverse but there's no queer women AND THEN THE HOT ICE QUEEN FIGURES OUT SHE'S BISEXUAL? Ugh I love it when that happens.
(2021-) (Season 1+)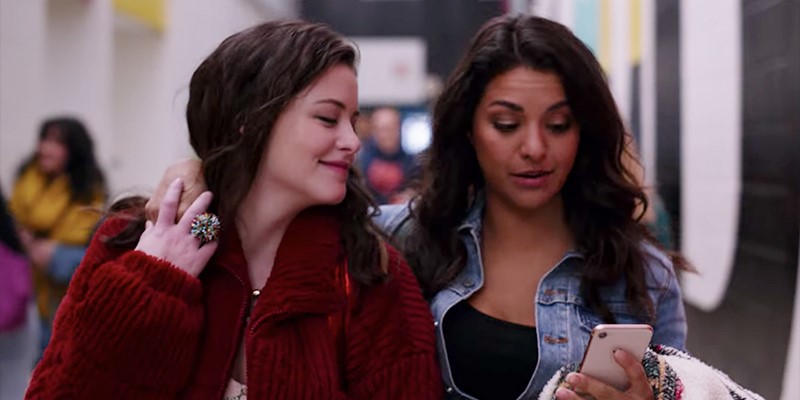 15-year-old Ginny, her brother who never talks and her hot Mom Georgia move to a New England town where it's like, perpetual autumn. Georgia schemes. Ginny is surprised to learn that being smart and pretty will actually garner you friends —  she's never been very good at friends — and one of those friends (Maxine), my friends, is a LESBIAN.
(2015-) (Seasons 1-5)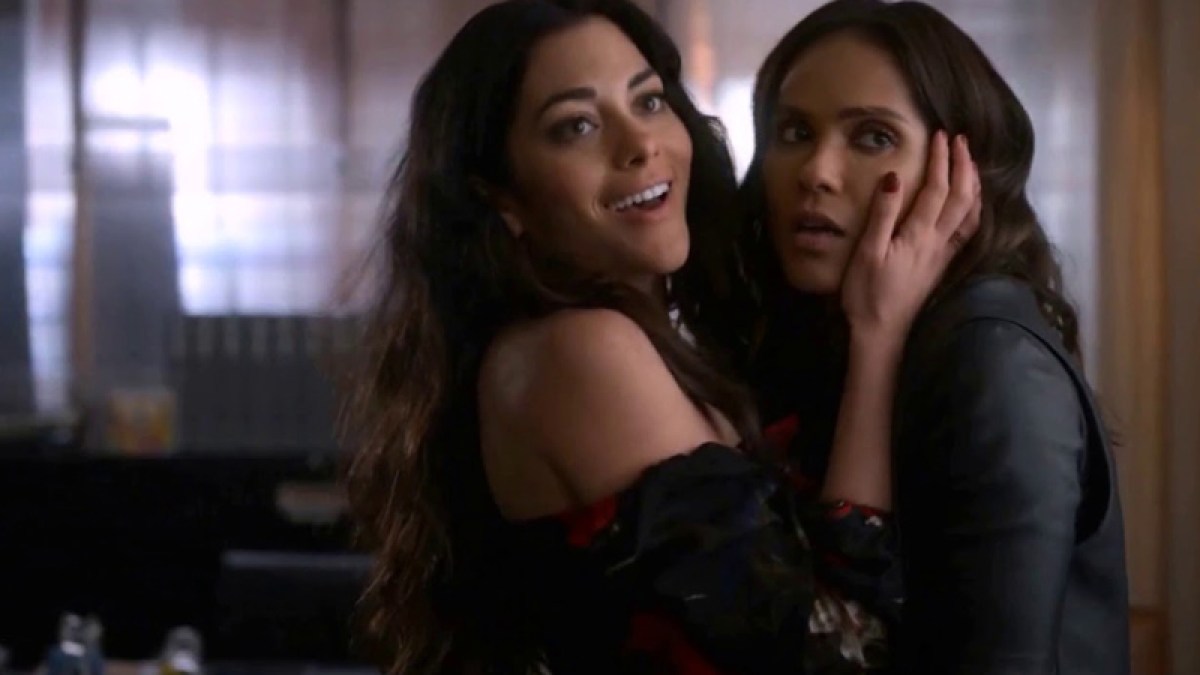 Long before they moved to Netflix, Lucifer's title character, and his best demon bud Maze have been openly bisexual. But I've discussed here and there on this very website that Lucifer the show seems to have a questionable hold on what that means. But, the show's shift to Netflix also gave us a shift in perspective on bisexuality, specifically as it related to Maze. In fact, Maze's entire arc in Season Four was centered around her feelings from Eve (yes, THAT Eve) and trying to get them across, despite being someone who isn't all too familiar with the practice of sharing her feelings.
In the Dark
(2019 – ) (Seasons 1-2+)
In the Dark's main character has a lesbian woman of color for a roommate named Jess, and while its central mystery is interesting, it's understanding of queer women seems to miss the mark a bit, seeming to lean on outdated perceptions of what it means to be attracted to women and also a few biphobic jokes made by Jess's bisexual girlfriend.
(2017-2019) (S1-3+) (Netflix Original)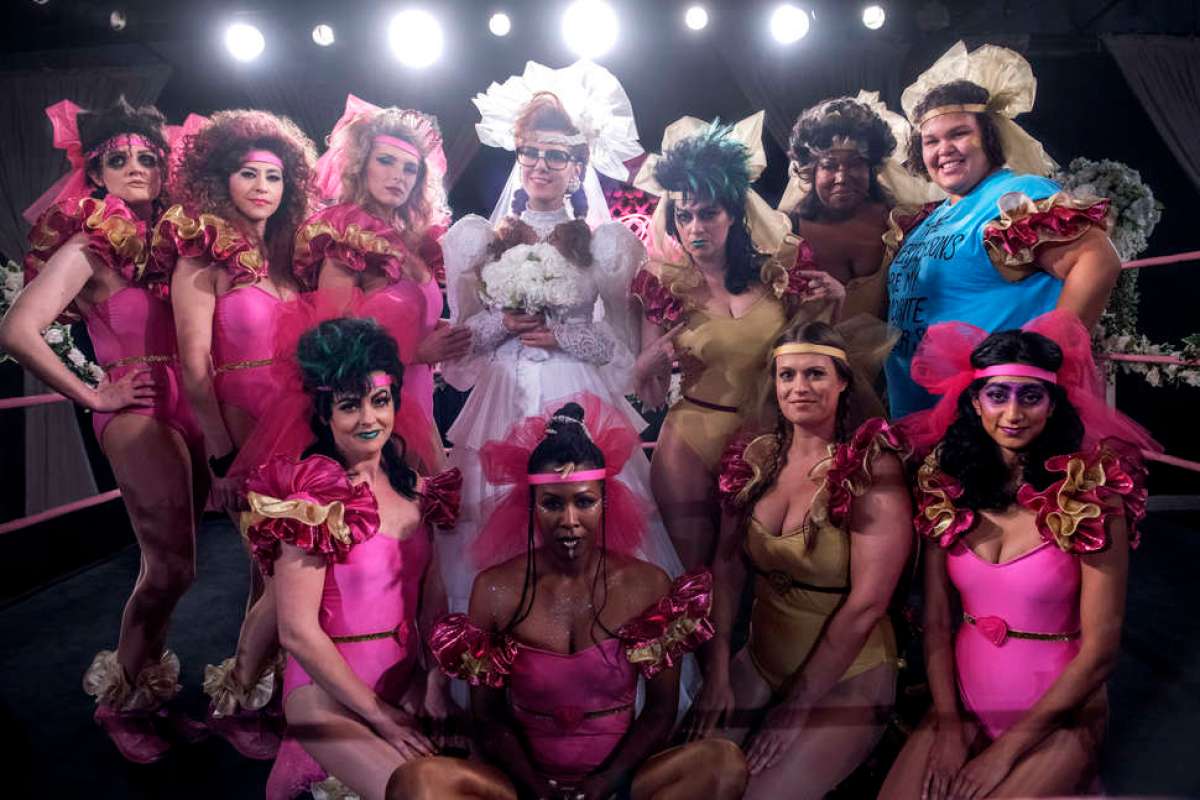 Season One of this smart, quirky 1980s Jenji Kohan project about the "gorgeous ladies of wrestling" was almost maddeningly not queer despite having gay men and a pretty gay premise. But Season Two delivered a romance to remember between two women of color, which hit some pretty interesting complications in Season Three.
(2015 – 2019) (S1-6)
It's better that you go into this series expecting nothing queer will happen because then you will be pleasantly surprised in Season Two when two of your fave babes turn out to be into other babes. Come for the apocalyptic dystopia and attractive teenagers rolling around in the mud with weapons and fighting about the new world — and, chances are, drop off in Season Three after the lesbian death that sparked a movement and changed us all forever. But! Bisexual protagonist!
(2016 – 2018) (Seasons 1-4) (Netflix Co-Production with Family Channel Canada)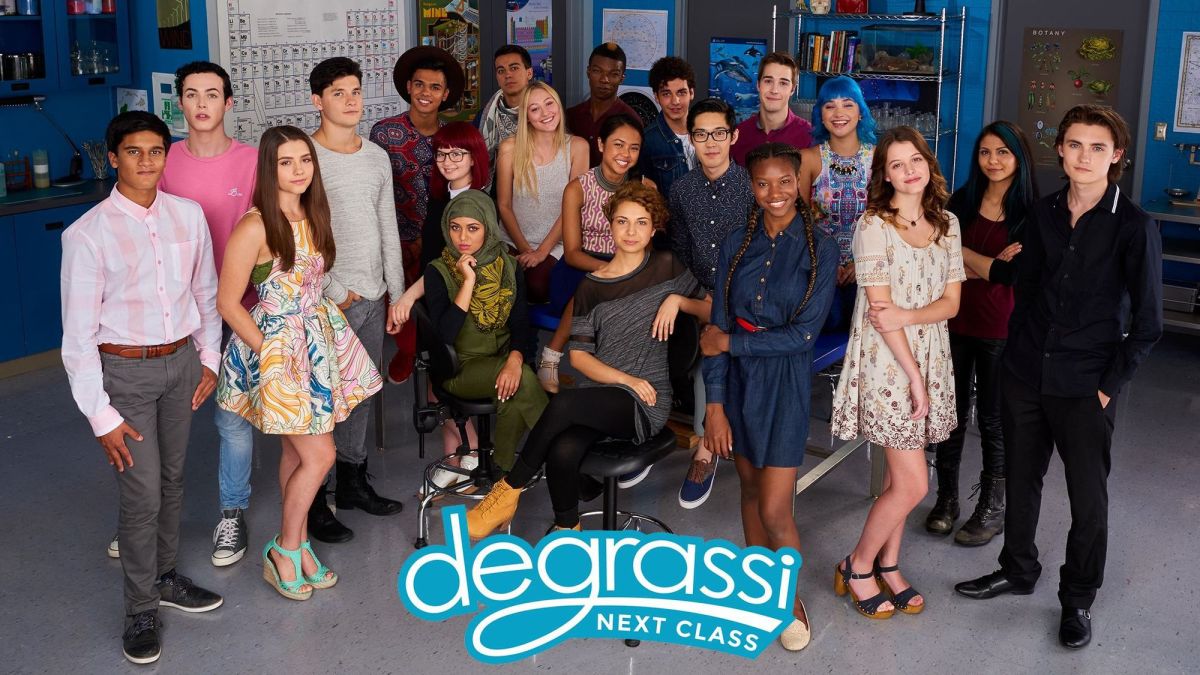 Rumor has it up to 50% of kids these days identify as queer in some way, and Degrassi is ON IT. Seasons Three and Four debuted in 2017, bringing with them a cute romantic storyline between a Muslim Syrian immigrant, Rasha, and Degrassi's Latina lesbian student council president, Zoe. Season Four's journey for Yael was maybe the first-ever televised situation a young assigned-female-at-birth person realizing that they are non-binary.
(2019 – ) (Seasons 1 – 2+) (Netflix Original)
Brianna Hildebrand plays queer lead character Elodie, the shy new girl in town, in this show about teenage shoplifters. Her co-star, Quintessa Swindell, is a non-binary actor of color. They play Tabitha, a popular girl with a popular boyfriend who isn't quite as shiny or cold as she makes herself out to be. They meet their third best friend, Moe (Kiana Madeira), at a Shoplifters Anonymous meeting.
(2019-) (Netflix Original) (Seasons1-2+)
Elliot Page's Vanya turns out to be the queer we hoped they would in Season Two. The series, based on a comic book, centers on a dysfunctional family of adopted sibling superheroes who have reunited to stop the apocalypse and figure out how their father died.
Away
Netflix Original (Season 1+) (2020-)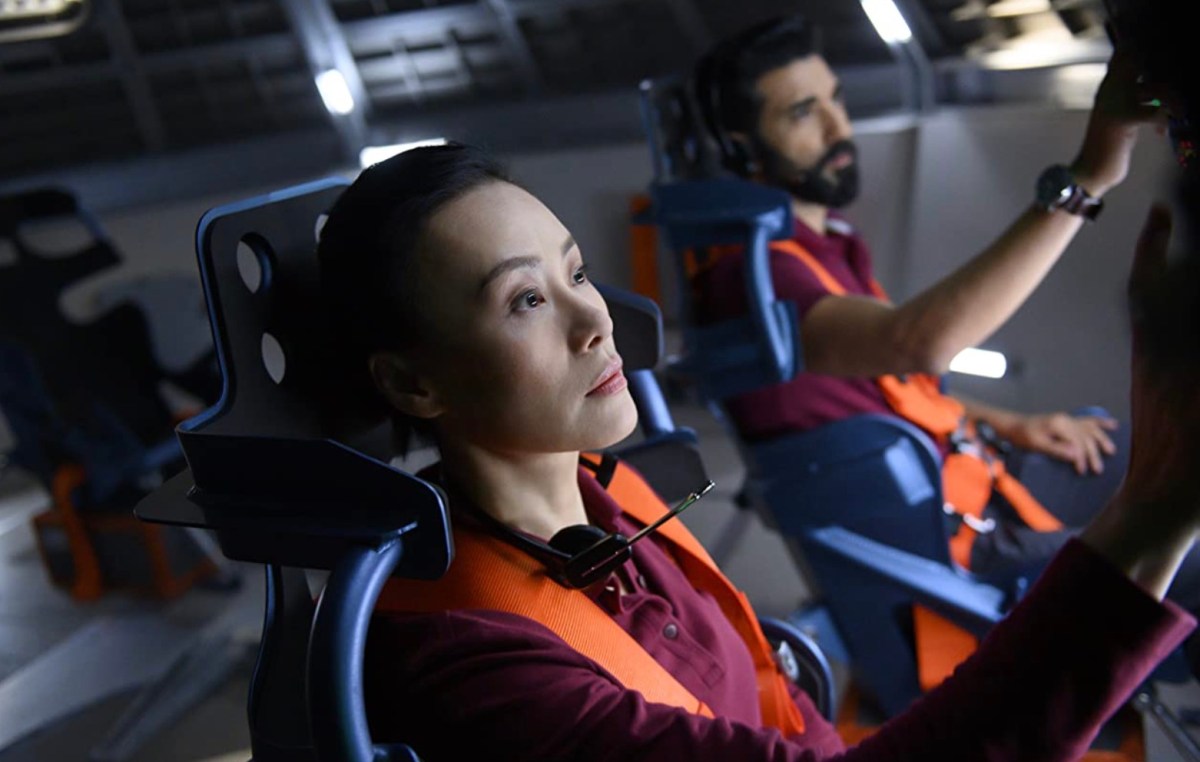 This show is very bad, mostly because it is centered on these milquetoast white people instead of the far more interesting characters of color who surround them! One of those characters, Dr. Lu Wang, has a big gay secret, and her storyline is unsurprisingly one of the show's most fascinating and redeeming aspects.
---
TV Shows Streaming on Netflix With A Moderate-to-Small Amount of LGBTQ Women Characters/Storylines
(2017) (Limited Series) (Netflix Original)
After all the men are killed in a mining accident, Mary Agnes McNue takes over her husband's mayorship, starts wearing his clothes… and gets herself a girlfriend, too.
Girlfriends
(2000 – 2008) (Seasons 1-8)
The beloved sitcom that Natalie called "one of the greatest celebrations of black girl friendships on TV" is arriving, in full, on Netflix AND one of the four women at the sitcom's center, Lynn, is bisexual,.
(2017-) (Seasons 1-3+) (Netflix Original)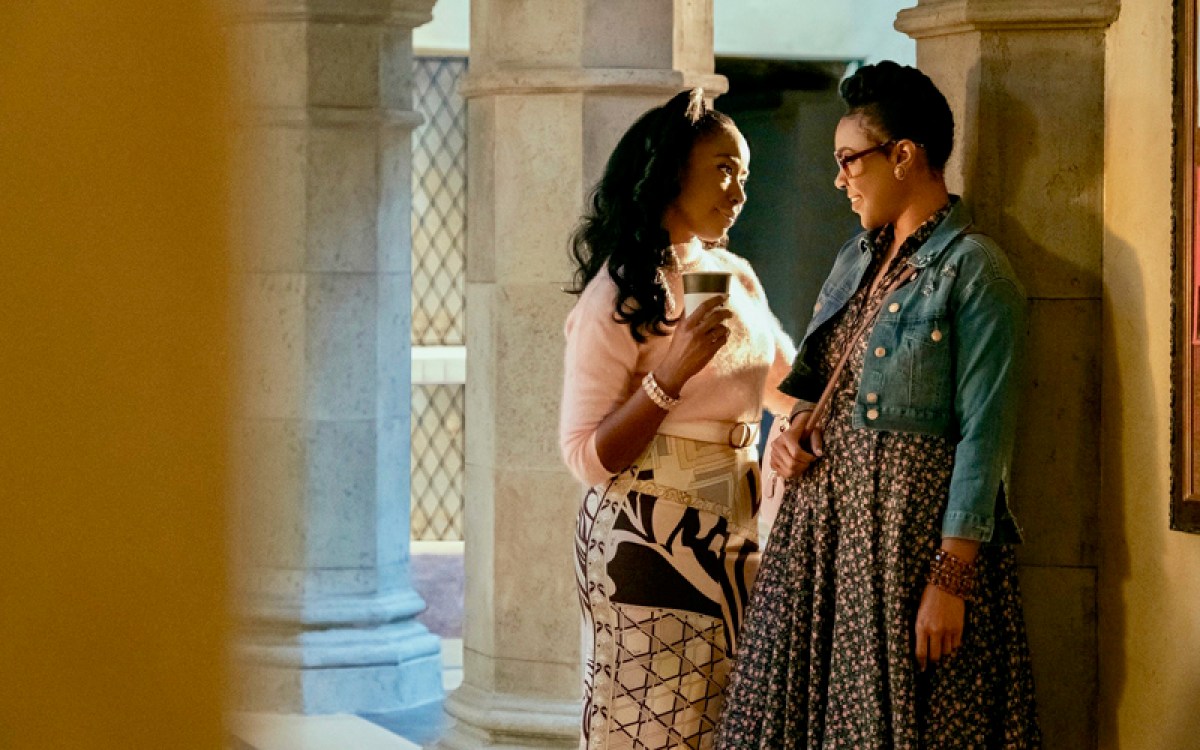 "It's no secret that Dear White People has a checked history with its depiction of queer black women," wrote Carmen, referring specifically to Season One's problematic tropes. But Season Three saw this "incredibly smart and stylized" show finally "give us the nerdy Black Gay Girls we deserve." After coming out in Season Two, supporting character Kelsey Phillips gets fully fleshed-out as a character and debuts a romance with Brooke, a media studies undergrad "whose main character traits up to this point have been: being nerdy, being very annoying, being an excellent student journalist."
(2012 – ) (Seasons 1-9+)
In Season Four, we learn that recurring character Nurse Patience "Patsy" Mount is in a relationship with another lady, Delia Busby.
(2012 – 2020) (Seasons 1-4)
Last Tango in Halifax is about two widows in their seventies who get a second chance with each other (their first shot was in the 1950s). They're reunited by social media and get back together just as they're also dealing with their adult children going through various mid-life struggles. One of the daughters ends up falling in love with a woman after being with men all her life.
(2015-2019) (Seasons 1-3) (Netflix Original)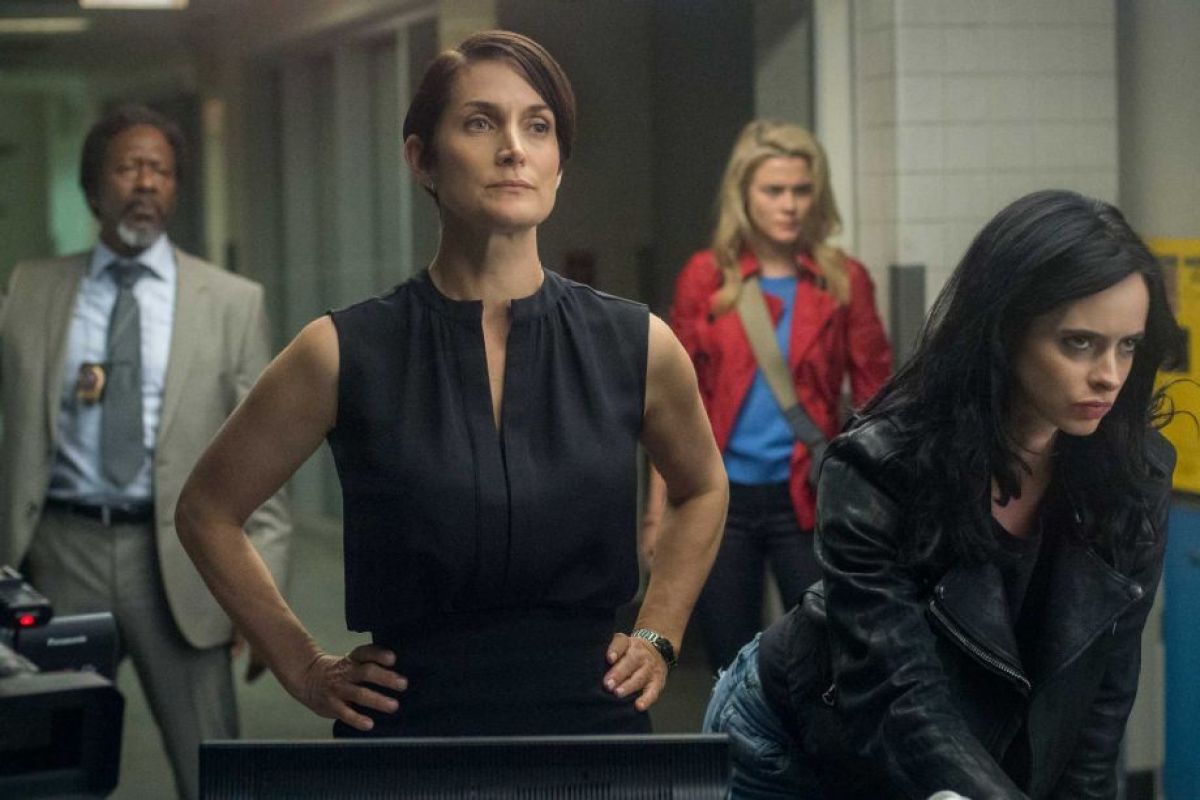 Jessica Jones features Marvel's first lesbian — Jeri Hogarth (Carrie-Anne Moss), a lawyer who pivots between working with Jessica Jones and being her worst enemy. Jeri's a cold bitch power lesbian of the highest order (I say that lovingly) and though her presence on Jessica Jones is inconsistent, in the third and final season she's given every opportunity to shine. Jeri Hogarth is hard to love, but she's even harder to forget. (Subtext fans will also get a lot of mileage out of Jessica's relationship with her best friend Trish, so be on the lookout for that as well. Their relationship is one of the best depictions of ~platonic intimacy between women that we've had on television in the last decade, at least).
(2016 – 2017) (Seasons 1-2)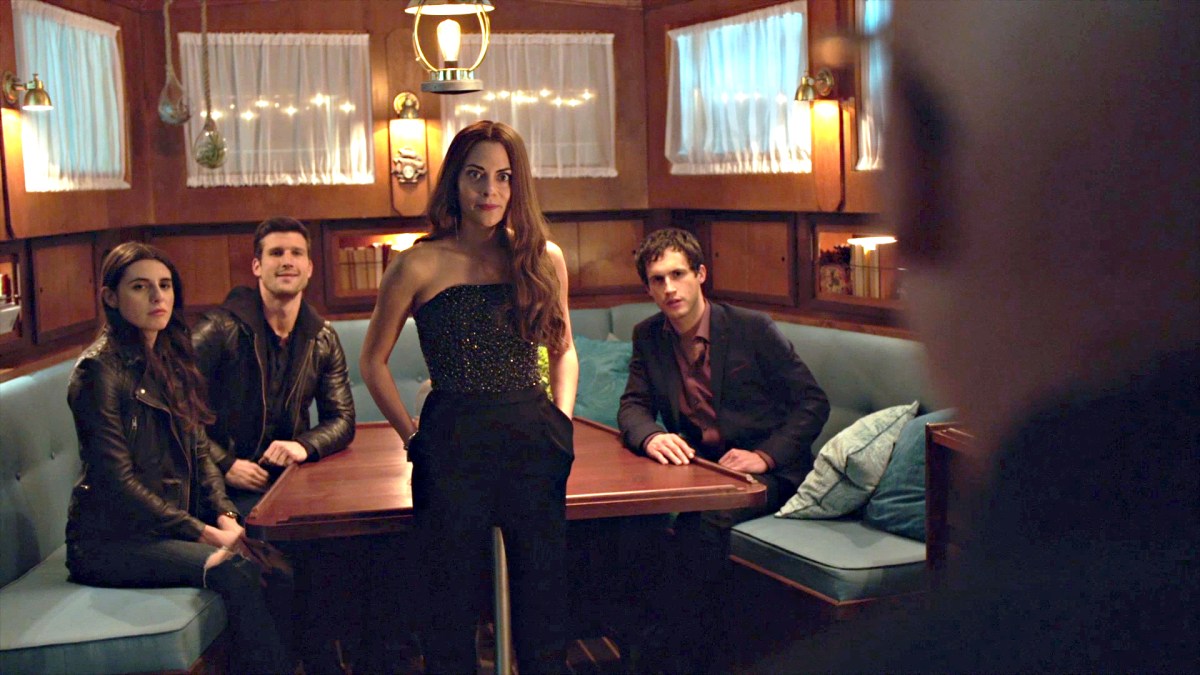 Two dudes and one lady are thrust together by a shared circumstance — they've all been duped by the same con-woman who infiltrated their lives, married them, and then fleeced them for all they were worth. It starts out a little hokey but if you give it a minute, you'll find a charming and sometimes lesbionic dramedy with light, often entertaining, twist and turns.
(2016 – 2017) (Seasons 1-2)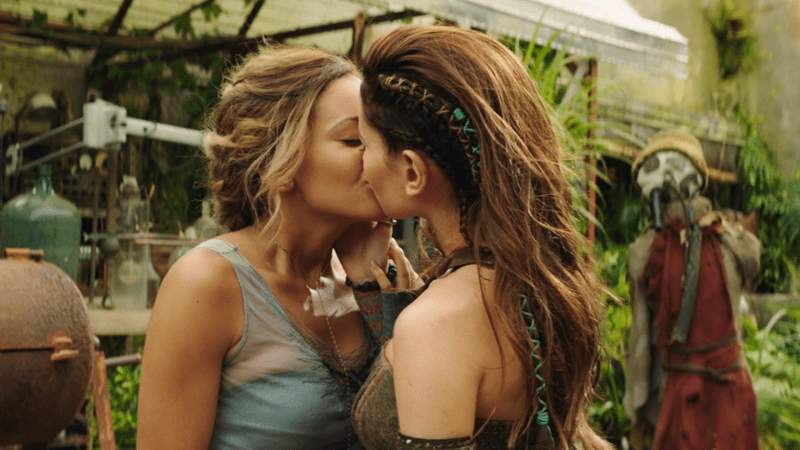 This stunningly beautiful fantasy show centers around an elven princess, a half-elven dope who looks like Trouty Mouth from Glee, and, perhaps most importantly, a bisexual rover named Eretria. Eretria is established as bisexual in the first season and that remains true and obvious throughout the entire two-season series full of mysterious magic, epic adventures, and three-time bisexual-character-playing actress Vanessa Morgan.
(2017 – 2019) (Seasons1-3) (Netflix Co-Production with CBC)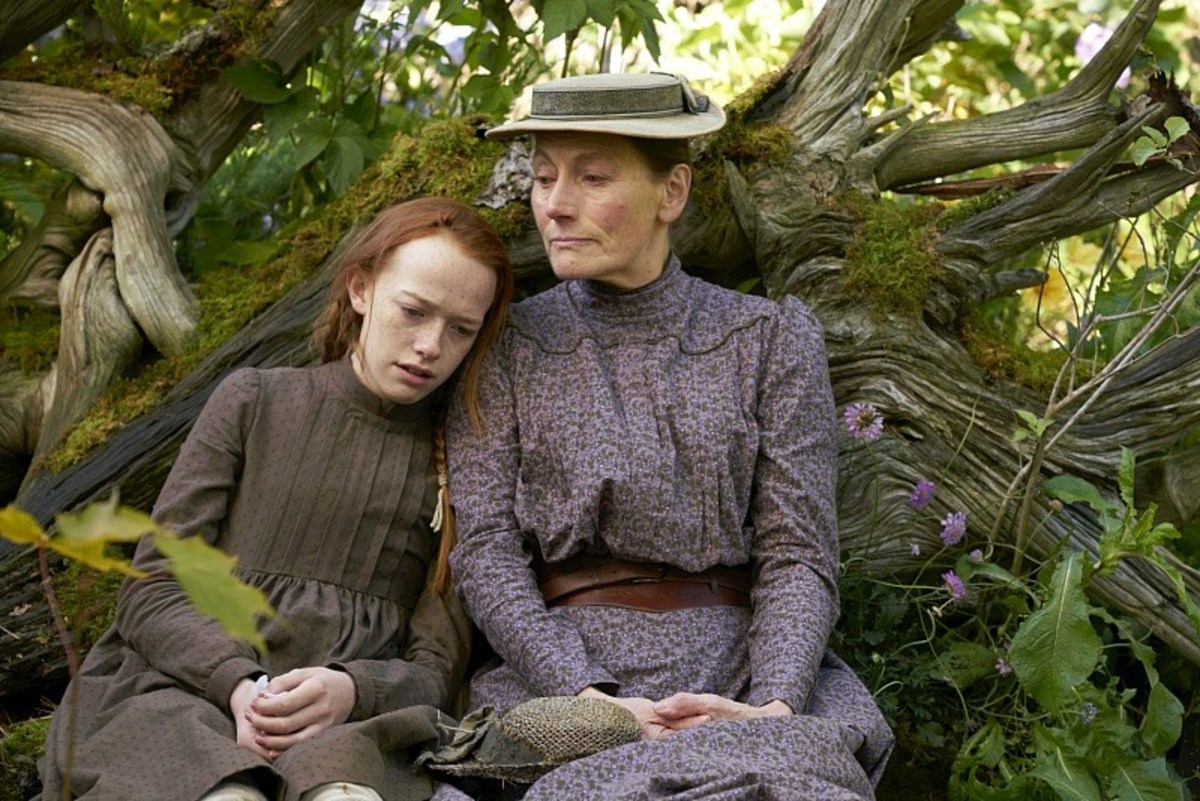 Anne With an 'E' is, much to my chagrin, a Riverdale-ed version of Lucy Maud Montgomery's book — but really of the Canadian mini-series masterpieces of the mid-80s. However! The one thing Netflix's original series does better is canonical queerness. (If, for some reason, you don't believe Anne and Diana were gay for each other and also that Marilla was a dedicated lesbian spinster in the original). Diana's Aunt Josephine is a gay old broad who lost her companion in the first season and then had an enormously fabulously gay romp in season two, which took up an entire episode and busted Anne Shirley's world wide open. She tells Aunt Jo that she's afraid she's not going to fit in, because she's not like everyone else. Aunt Jo smiles and says, "Well, then, you've come to the right party." Also, this Miss Stacy has a motorbike, and you and I both know what that means.
(2017 – ) (Seasons 1-2+) (Netflix Original)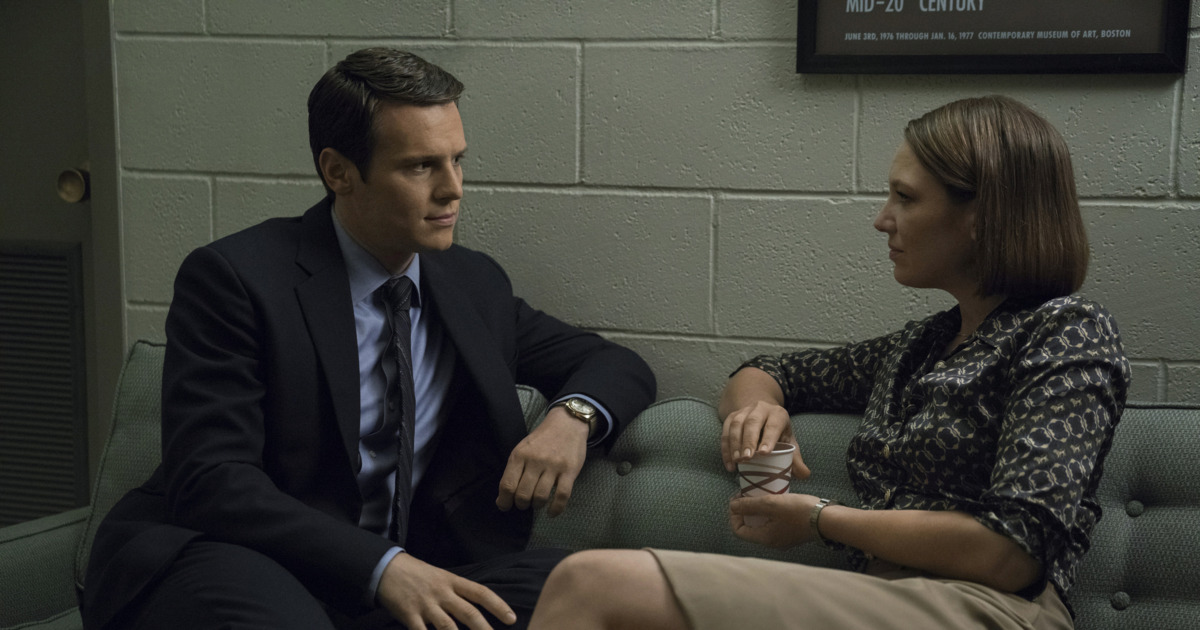 This thriller about the early days of the FBI's criminal profiling department starred the always delightful Jonathan Groff and received largely positive reviews when it debuted on Netflix this fall. Anna Torv played Wendy Carr, a psychologist with a scholarly interest in interviewing imprisoned serial killers to determine what the hell is going on there. Her lesbianism is sidelined in Season One but in Season Two, Wendy gets a VERY hot girlfriend who looks nice in a tank top, and queer storylines bubble back up to the surface.
(2017-2019) (Seasons 1-6) (Netflix Original)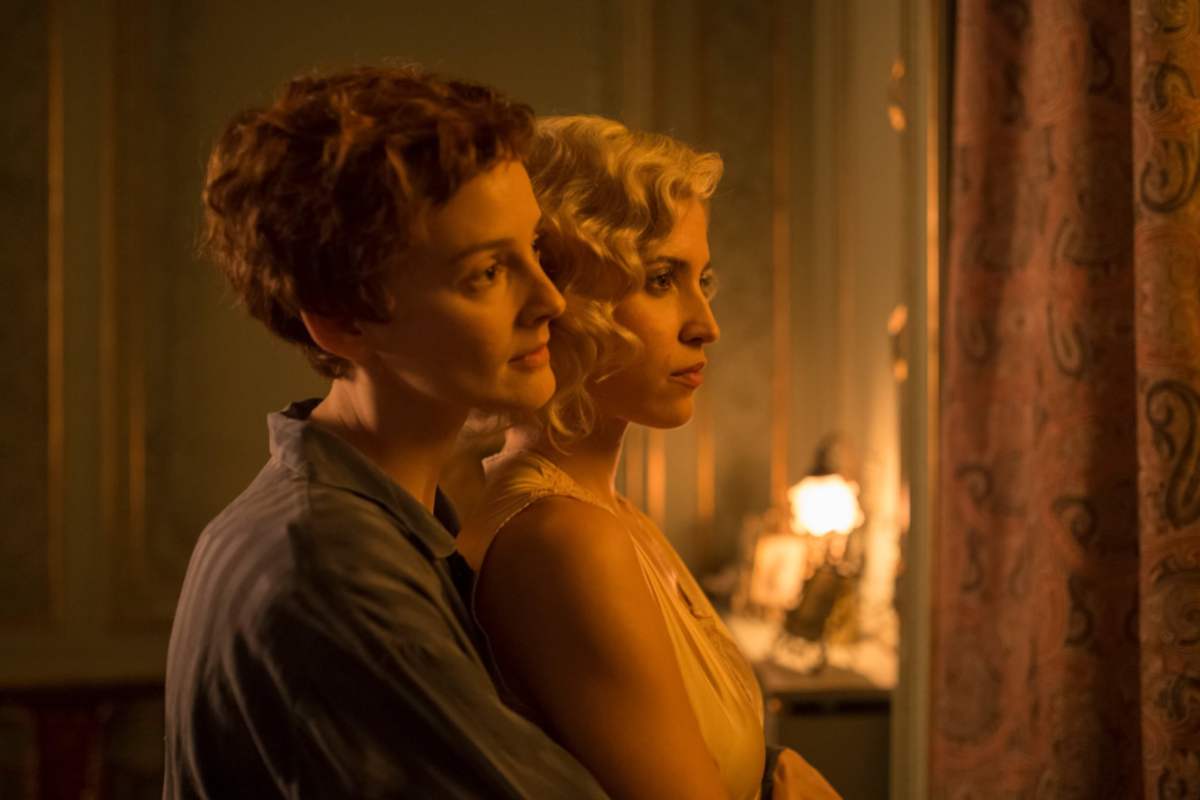 This period drama set in 1928 Madrid features a tight-knit group of women who work together at Spain's only cable company (cable as in telephones, not television) — united for many reasons including their desire to work in the first place, which wasn't a traditional desire for women at the time. One of the women, Carlotta, is bisexual, married to a man, and has feelings for Sara, another cable girl. The Dart describes it as "Netflix's hidden gem."
(2019 -) (S1-2+) (Netflix Original)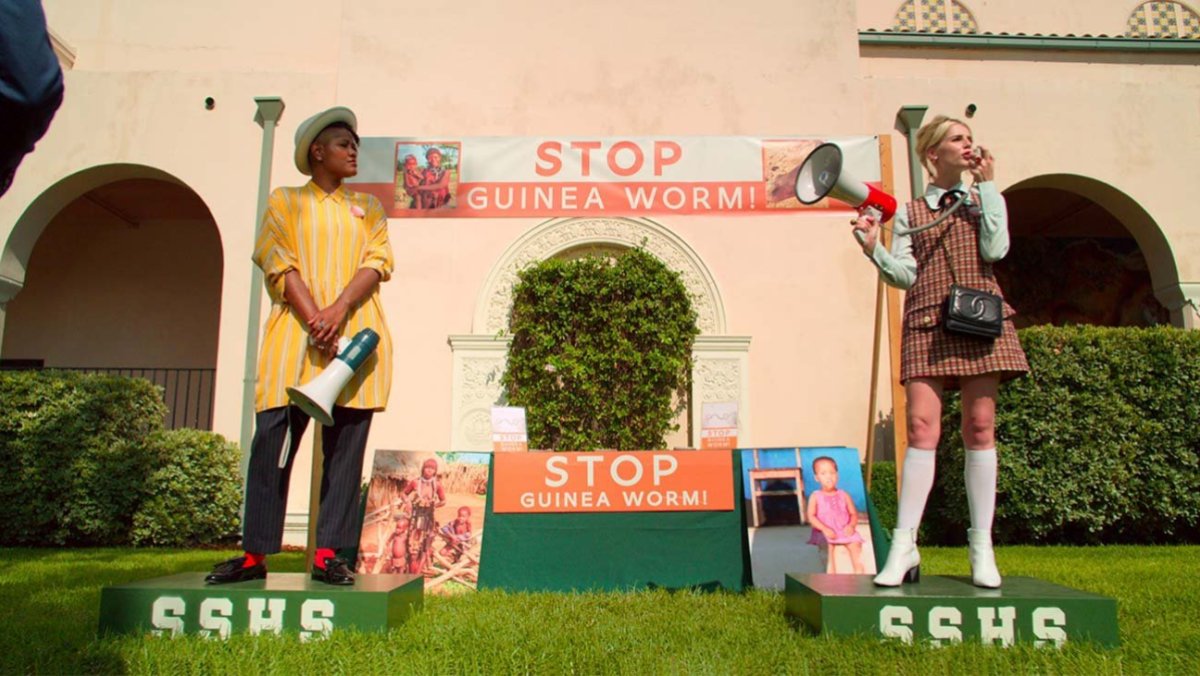 Ryan Murphy's first project for Netflix is chock-full of gay, even if we can't decide if we actually like it or not. The wealthy and glamorous mother of the show's protagonist, played by Gwyneth Paltrow, has a lesbian affair. Queer black actress Rahne Jones plays lesbian candidate Skye Leighton, who has an affair of her own. Trans actor Theo Jermaine plays one of Payton's political advisors. Season Two brings a bevy of throuples and casual sexual fluidity. Also most of the guys are queer too!
(2020-) (Season1+)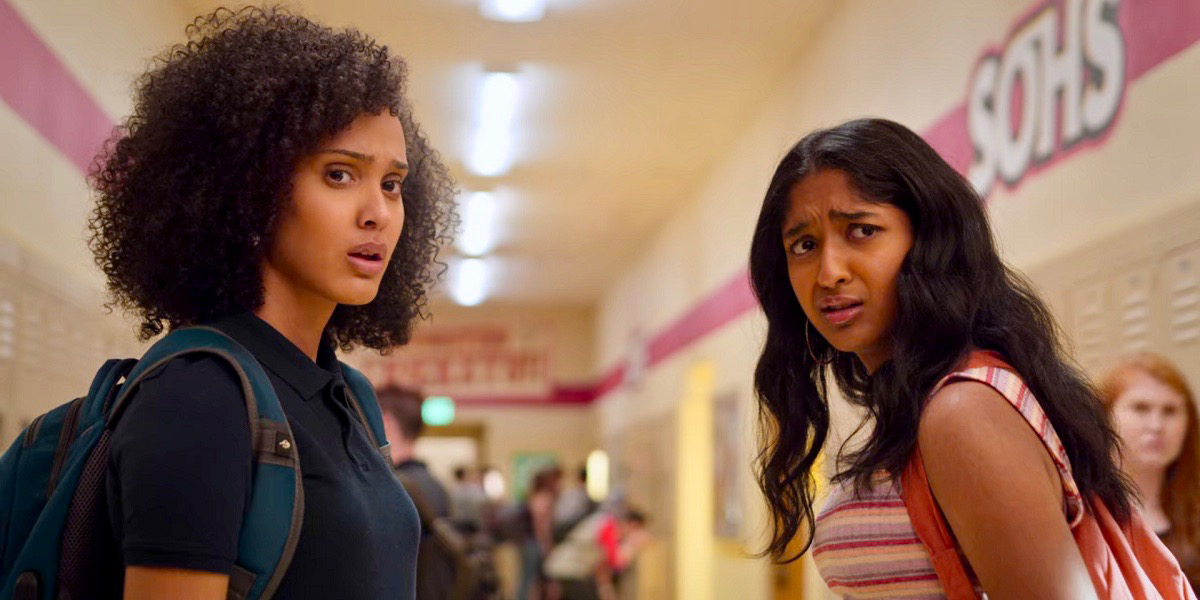 Your mileage may vary on this coming-of-age comedy is centered on Devi Vishwakumar, a Tamil Indian-American teenager growing up in Sherman Oaks grappling with her father's recent death and her burning desire to be cool. She's got two best friends, and one of them is named Fabiola, and she's an Afro-Latina and also SHE'S GAY. (However, be warned that the first episode of Mindy Kaling's otherwise delightful series kicks off with some truly unforgivable material around Devi's temporary disability and subsequent use of a wheelchair.)
(2018 – ) (Seasons 1-2+)
Derry Girls, a teen comedy set in Northern Ireland during The Troubles in the 1990, ended its first season with a great coming out episode for Clare and Season 2, while not really meeting our total expectations for exploring Clare's sexuality, does give us one of the best lesbian prom episodes ever.
(2015 – 2017) (Seasons 1-3)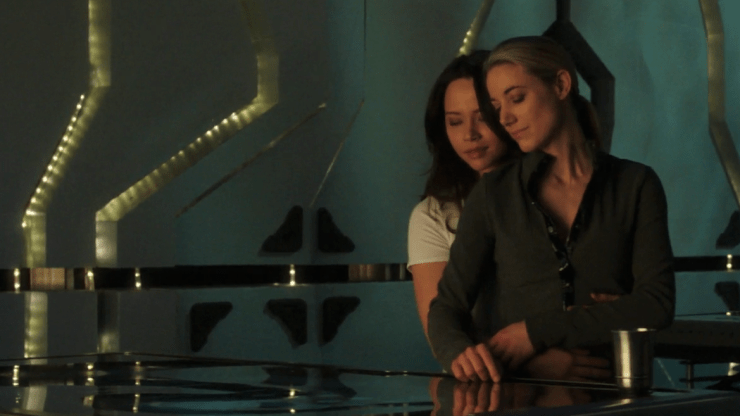 Dark Matter is about six people who wake up on a spaceship with no memories at all. One of these six people, and the obvious choice for leader of this group, is a smart, fierce women of color called Two. Plus, the ship also comes equipped with an Android who looks like Zoie Palmer. The show got pretty queer in its third season just in time to get pretty cancelled.
(2014 – 2019) (Seasons 1-6)
It takes three seasons for Sara Ramirez to make her debut as queer bisexual butch babe Kat Sandoval, but trust us — if you have a thing for dapper butches in formal wear, she is definitely worth the wait. Unfortunately, if you expect Kat to do much more than be a heartthrob walking around in the background, Madam Secretary; will leave you wanting. Still, its political case of the week approach to TV with soft feminist values makes for a decent background noise streaming option.
(2010 – ) (Seasons 1-9+)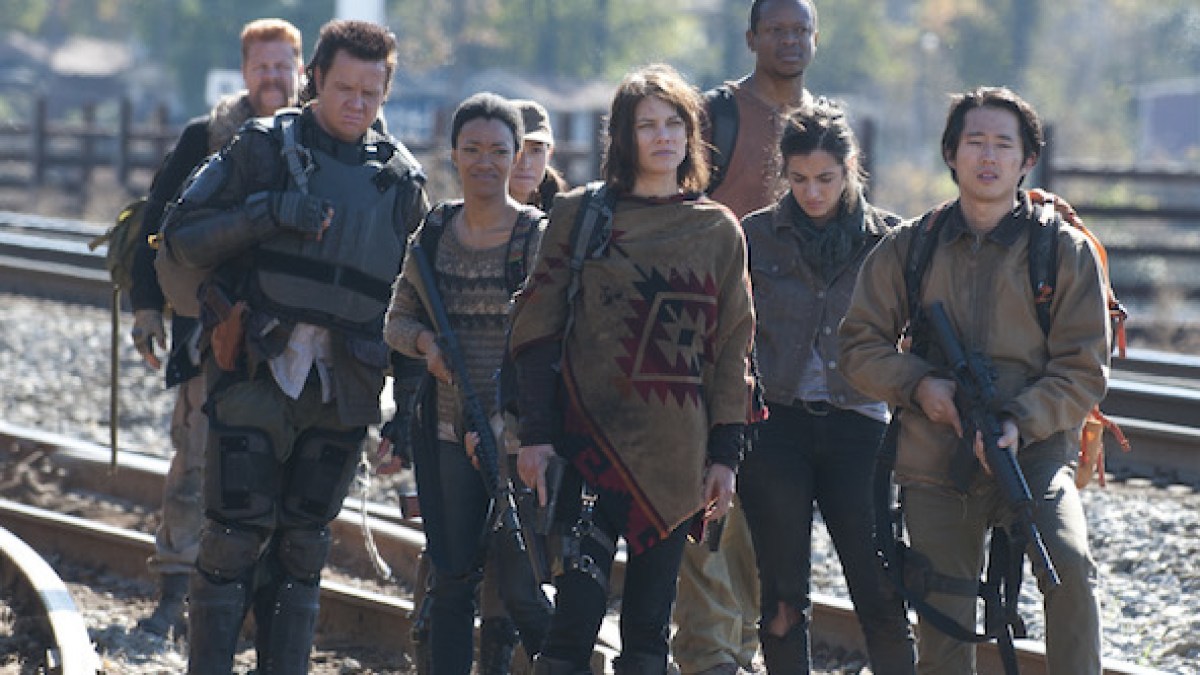 The Walking Dead is a story about zombies! Who doesn't love zombies? Well, actually, to be honest: most of us. We don't love zombies. But we do know that this show has a queer character named Tara who first appears in Season Four! That much we do know. Also at some point a lesbian gets shot in the eye with an arrow.
Insatiable
(2019 – ) (Season1-2) (Netflix Original)
There's a sweet baby gay coming out story buried under the mess of this flop series, which was pretty universally panned, so watch at your own risk!
(2019-) (Seasons 1-2+) (Netflix Original)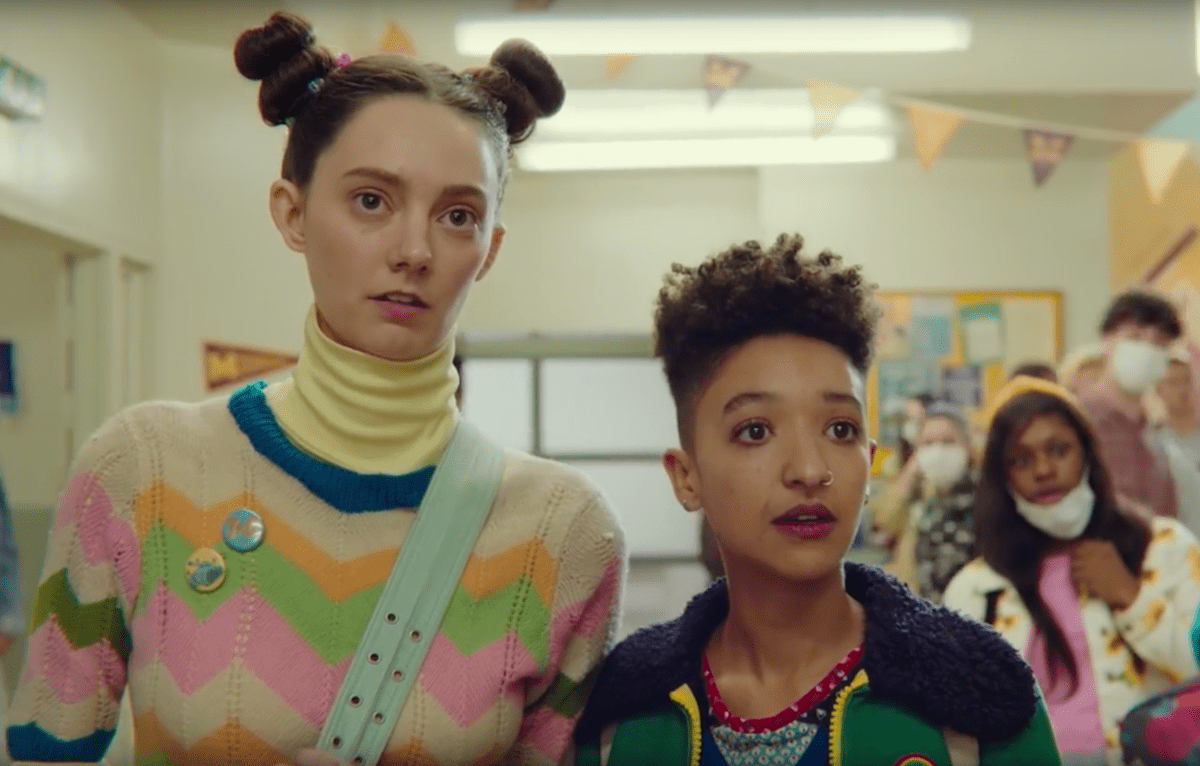 Come to have your life ruined by Gillian Anderson; stay for infectious teen drama laced with a very fun, weirdo sense of humor. Baby dykes learn to scissor, Gay Moms exist nonchalantly, and an awkward teenage boy who finds success walking in his mother's footsteps by offering Sex Education to his classmates. In Season Two, a lead character discovers her pansexual side all the way into a charming little queer relationship.
(2017 – ) (Seasons 1-3+) (Netflix Original)
Atypical is about a teenage boy named Sam who's on the autistic spectrum, and his family. One of those family members is his younger sister, Casey, who plays mostly a supporting role in season one. However, in season two she moves to a new school and starts getting her own storylines, one of which is queer!
Summertime
(2020 – ) (Season 1+) (Netflix Original)
This Italian series centers on Summer, an introvert who hates the summer, and her romance with Ale, a famous motorcyclist. Summer's best friend, Sofia, has feelings for her.
Warrior Nun
(2020) (Season 1+) (Netflix Original)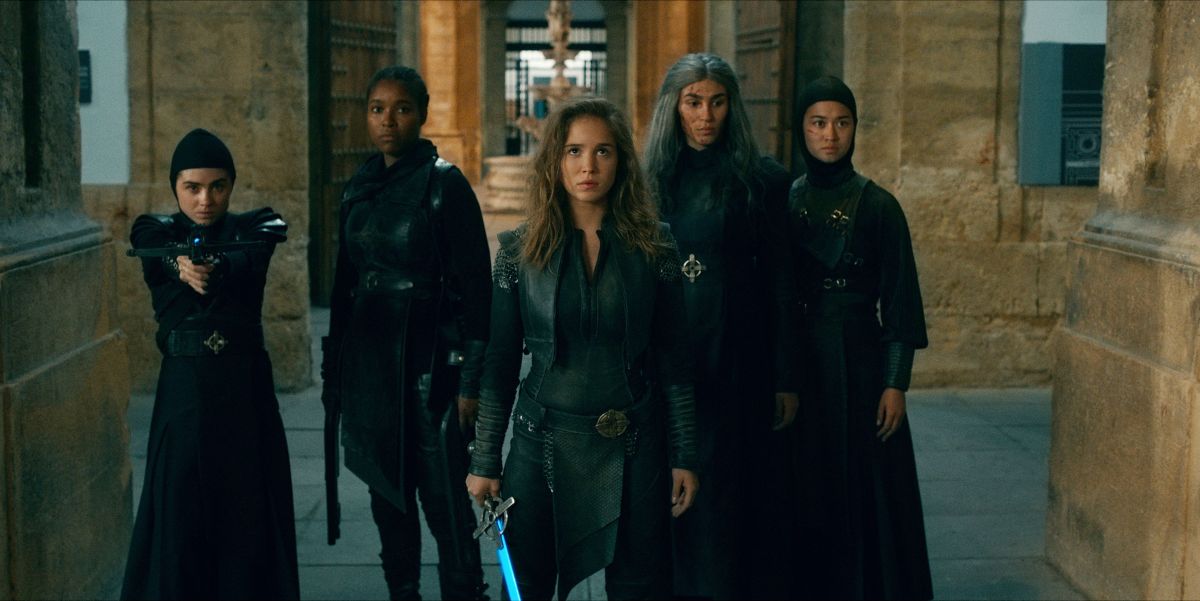 Ava, a 19-year-old woman wakes up in a morgue with a divine artifact all up in her back and proceeds to fight demons on earth while heaven/hell tries to control her. Her friend Sister Beatrice is openly gay and the showrunner has said of the series, "There's definitely something there with Ava and Beatrice [Kristina Tonteri-Young] in the sense that, Beatrice openly admits she's gay and that's a part of her journey and part of our story.
(2017 – ) (Seasons 1 – 4+)
This Canadian comedy focuses on a group of friends dealing with the challenges of being mothers. One of the Moms, Frankie, is a lesbian who endures some fun dating mishaps as she searches for someone to love.
The Order
(2019 – )  (Seasons 1-2+) (Netflix Original)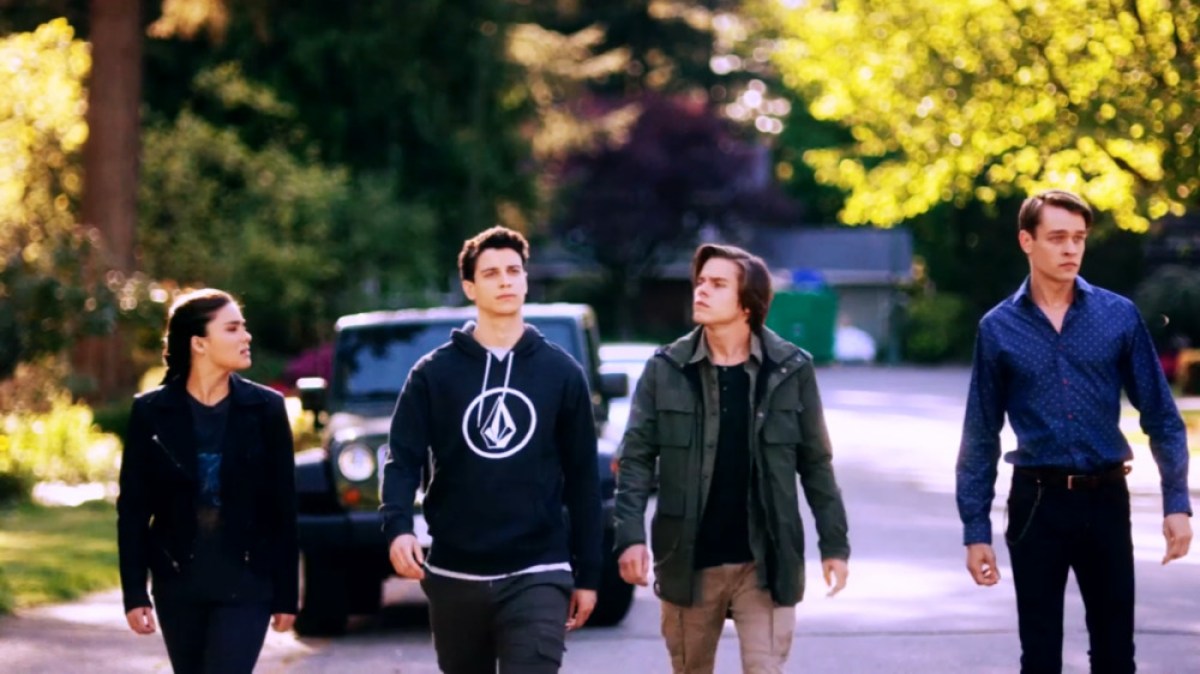 The Order is a secret society of magic, monsters and intrigue, into which Jack Morton descends to discover family secrets and an underground battle between werewolves and the magic dark arts. After a heavily implied queer relationship between two women in Season One, Season Two finds them making their platonic friendship clear while Lilith is out as bisexual and asks Nicole on a date.
Boca a Boca / The Kissing Game
(2020) (S1+) (Netflix Original)
Teenagers in a small Brazilian ranching town are falling ill, seemingly from a "kissing orgy" at a wild dance party held by a local cult. The lead character, Frances, is queer and has a crush on her friend, Bel, who is the first student to get sick.
---
TV Shows Streaming on Netflix With a Very Small Percentage of LGBTQ Women Characters or Content
Self Made: Inspired by the Life of Madam C.J. Walker (2020)
(Limited Series) (Netflix Original)
Octavia Spencer plays Madam C.J. Walker, the first woman and the first black person to become a self-made millionaire in America when she debuted a best-selling line of hair and beauty products for Black women. Her daughter, A'Lelia — played by Tiffany Haddish — was a vivid presence in The Harlem Renaissance, throwing lavish parties attended by princesses and dykes from Europe and Russia, New York socialites and the well-known intellectuals and writers of the Harlem Renaissance. The series commits to A'Lelia's own bisexuality, as well.
(2015 – ) (Seasons 1-3+)
It takes three seasons to get there but once you do — this acclaimed and beloved '80s-set series about mysterious forces and the children who battle them finally reveals a lesbian character — Robin, who Carmen describes as "the breakout star of a snarky teen nerd rebel."
(2017-2020) (Seasons 1-4) (Netflix Original)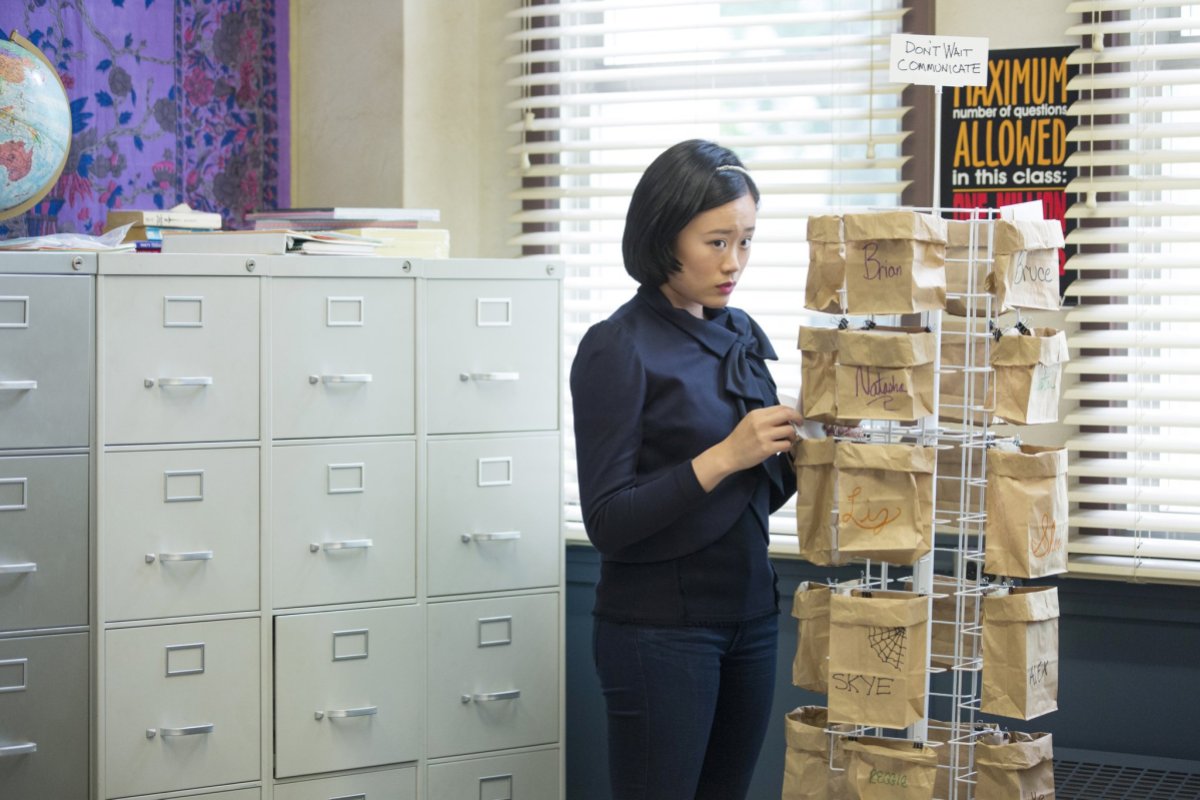 Listen I'm trying not to editorialize here but I truly hate this show on every level!!! Anyhow, this breakout teen hit about a beautiful (and somewhat sexually fluid) girl who's suicide prompts her terrible friends to undergo personal reckonings, is bad. It has a lesbian character, Courtney Crimson, with two gay Dads. I think she gets a girlfriend in Season Two, which somehow managed to be even worse than Season One? I didn't finish it. Is anybody still watching this disaster.
(2009 – 2017) (Seasons 1 – 8)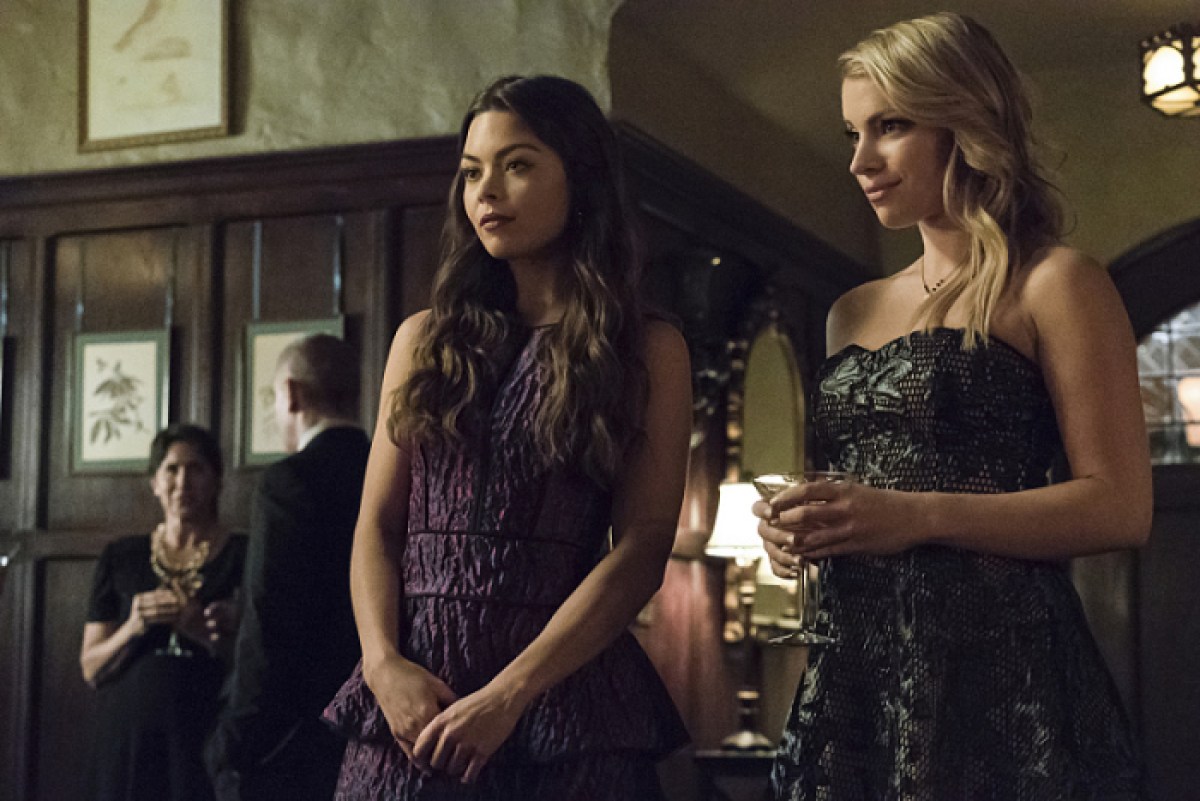 If you can hang in there and then uh, not get too attached, a lesbian relationship between two Heretics, Mary Louise and Nora, plows in circa Season Seven.
(2012 – 2019) (Seasons 1-8)
Another ripped-from-the-comic-book show, Arrow is based on DC Comics character Green Arrow, a rich playboy who becomes a superhero, traipsing about the city with his bow and arrows, Katniss-style, saving the world from danger. In Season two, Arrow became the first DC comics cinematic universe show to feature not one but two queer female characters.
Unfortunately those characters are gone with the wind, but one of them is leading her own show now – see the Legends of Tomorrow entry above!
Elite
(2018 – )(Seasons 1-3+) (Netflix Original)
This delicious sexy teen soap set in Spain, where scholarship kids clash with the town's richest citizens at an exclusive private school, is basically about blackmail, and also murder! There's a lot of gay-guy stuff, but the gay-girl stuff is basically limited to one bisexual character who doesn't ever hook up with a girl and the powerful lesbian Moms of a lead teenage boy character.
(2018 – )(Seasons 1-2+) (Netflix Original)
After half a season with Penn Badgley's psychopath stalker Joe Goldberg, it's a welcome surprise when we discover Guinevere Beck has a second stalker, her friend Peach Salinger played by none other than Shay Mitchell. Sure, she's still scary, but at least she's hot! The show is at its best during this string of episodes focusing on Peach and the campy melodrama of Beck having two stalkers. Unfortunately, Joe is still our protagonist, and this subplot ends with a bang. In Season Two, we get some new lesbian side characters who are friends with the new girl that Joe's set his eyes upon. And maybe he's finally met his match.
(2019 – ) (Season 1-) (Netflix Original)
Shows like this don't come along all that often: tightly wound, funny as hell, packed with talent and a story that zigs and zags with intellectual vigor. There's a minor lesbian couple (featuring lesbian actress Rebecca Henderson, who is married to creator/writer/director Leslye Headland) to maintain your belief in the world the show presents, but the whole damn thing is so perfect. There's not a hair out of place.
(2018 – 2020) (S1-S4) (Netflix Original)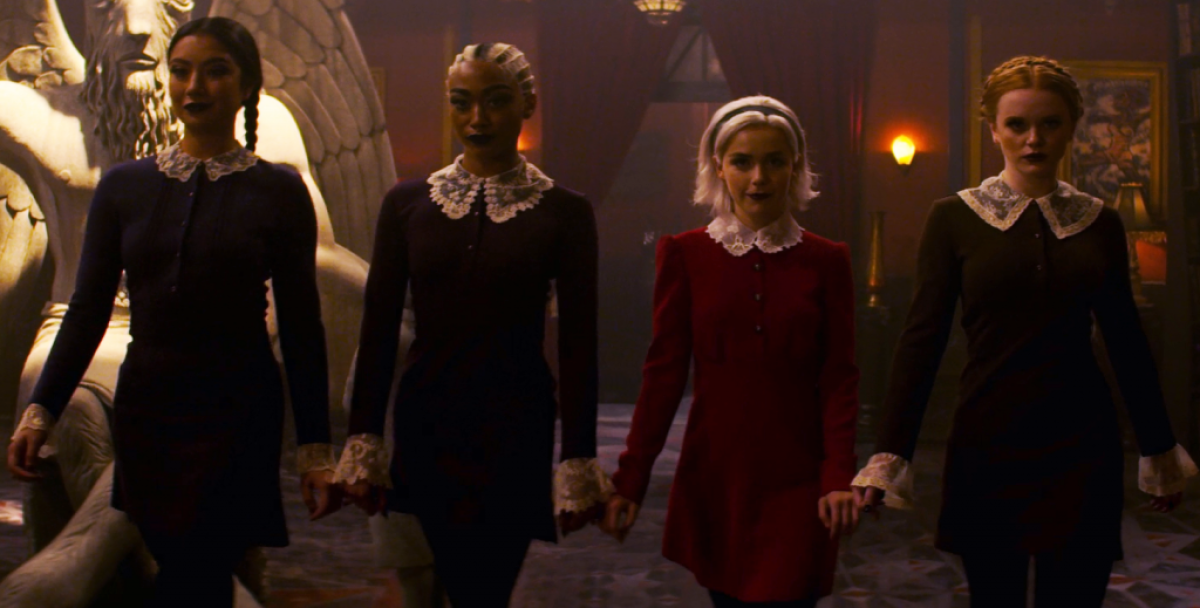 Given that Part One features actual cannibalism, it's wild that CAOS's Part Two is darker, bloodier, and more unsettling than the first, but this show loves to outdo its own extremities. Theo transitions in Part Two, and Sabrina fights for gender equality in the premiere, but the series does occasionally struggle with its own mythology and with uniting both sides of its storytelling, which whiplashes between grounded character work and sheer chaos. There are even magical orgies on this show, featuring the brilliant villain Prudence as well as Sabrina's quippy cousin Ambrose. Pansexuality is normalized at Sabrina's school, but sometimes that queerness doesn't permeate the show's main storylines. But if you're looking for something spooky and cinematic, this is your show.
(2014 – 2019) (Seasons 1-6+)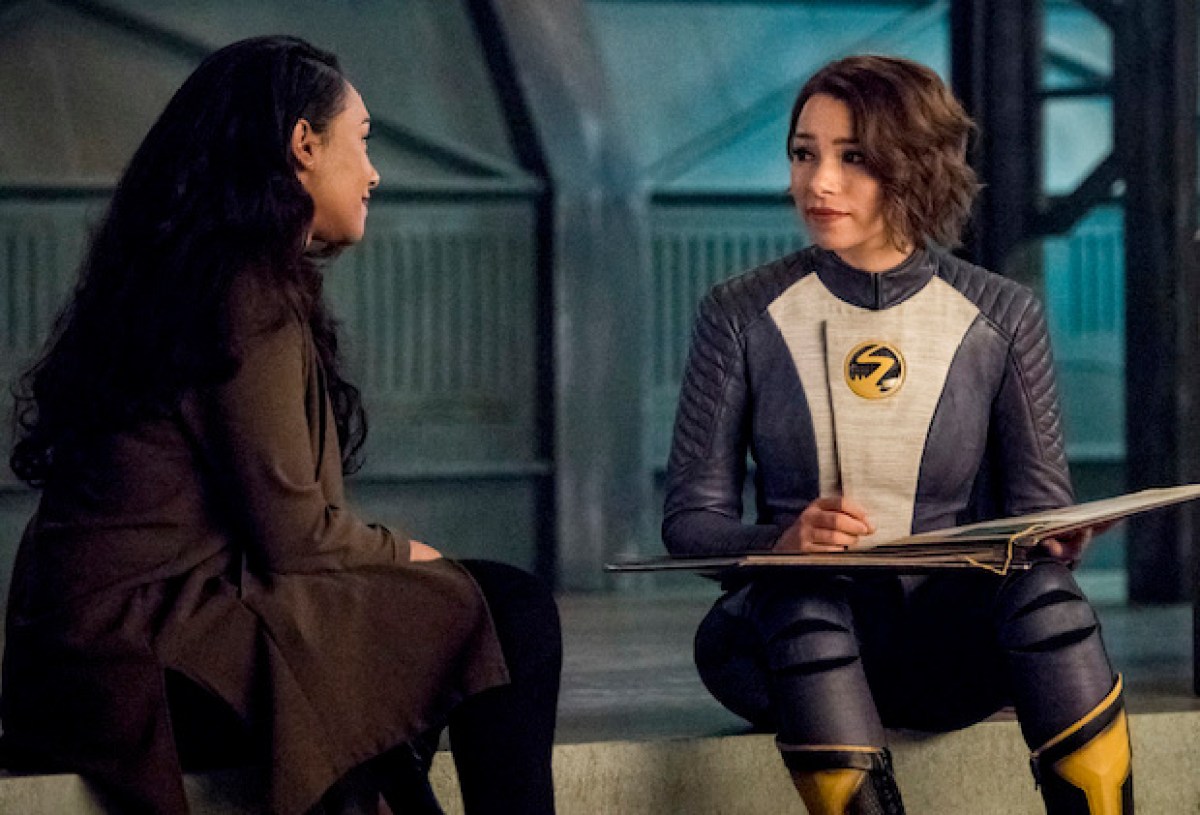 The Flash, unlike some of its CWDCTV counterparts, hasn't been known to center queer women by any means, but a few do pop up here and there; the fifth season most prominantly in Nora, played by Jessica Parker-Kennedy. It does, however, champion women in general, with Iris West, Caitlin Frost, and Cecille Horton being key players on Team Flash.
(2017 – 2020) (S1-S4)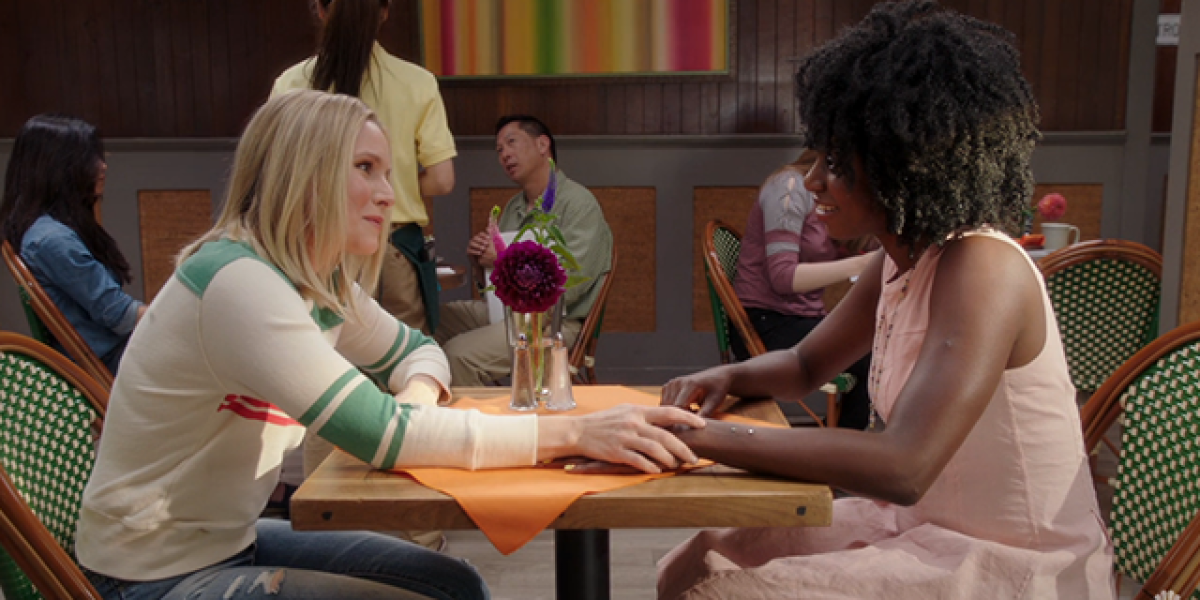 Kristen Bell's Eleanor Shellstrop is a bisexual gal from Arizona just trying to save humanity—no big deal! If you've never delved into The Good Place before, just start watching and DON'T GOOGLE ANYTHING. The Good Place runs on its quick wit, a surprisingly nuanced and useful incorporation of philosophy, and impressively complex world-building. But it also runs on twists. The less you know the better, but just trust that you're about to watch one of the best ensemble comedies of the last decade. And for those who have seen the show before, it's super rewatchable, especially when it comes to looking for hints at those twists.
(2012 – 2013) (Seasons 1-2) (Netflix Original)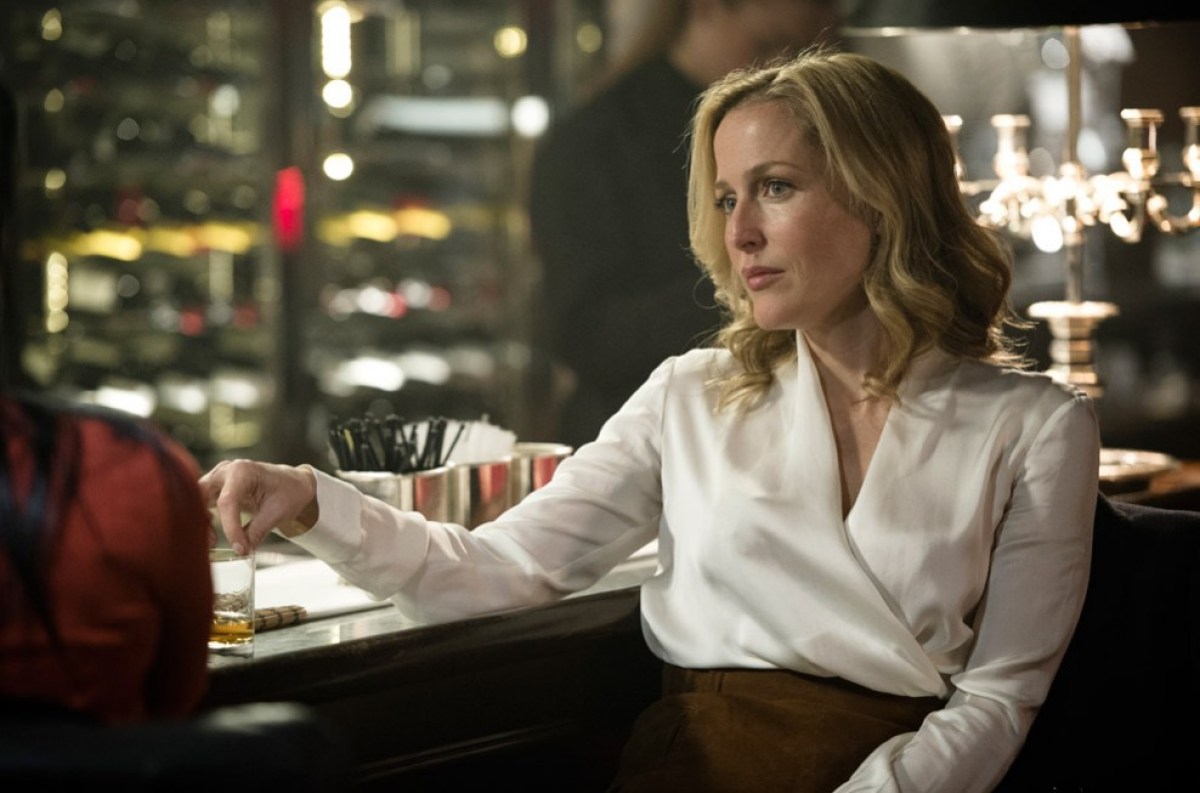 It's a dark, quiet, suspenseful-and-creepy-as-hell crime series starring Gillian Anderson as a sexually fluid detective psychologically rattled by a particularly challenging case. She kicks ass and takes names, working alongside an adorable lesbian police constable who unfortunately she does not make out with. Look out for Archie Pangabi playing another queer-ish character, Dr. Tanya Reed Smith.
(2011 – 2019) (Seasons 1-8)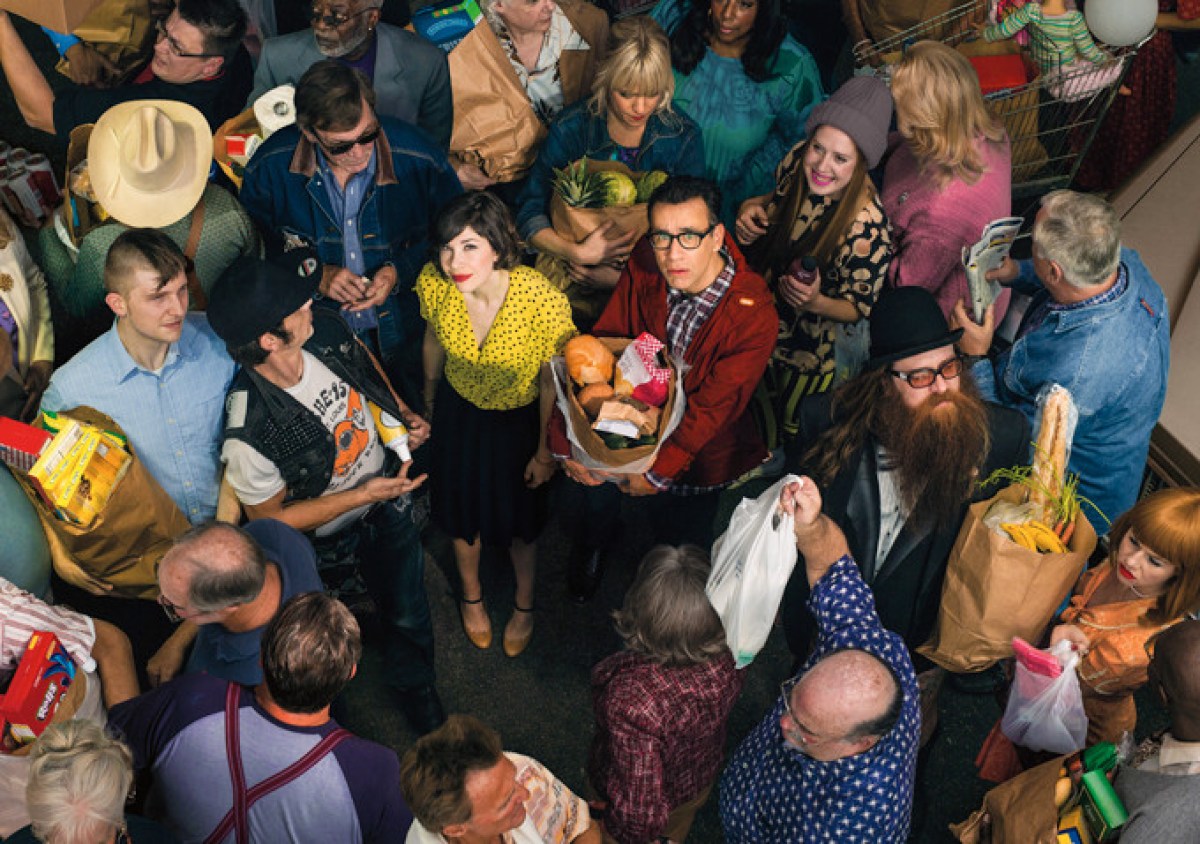 Bisexual show co-creator Carrie Brownstein has introduced every type of queer character imaginable over the run of this epic show that ribs on Portland and the social justice oriented uber-liberal contemporary culture so many of us are a part of.
(2015 – 2017) (Seasons 1-3)
Teenagers in Lakewood are the prime targets of a serial killer in this reboot of the classic film. Bex Taylor-Klaus stars as Audrey Jensen, the best friend of Emma Duval, a teenage girl somehow tied to the town's dark past.
(2017 – 2019+) (Seasons 1-3) (Netflix Original)
Santa Clarita Diet is an absurdly dark comedy featuring Drew Barrymore as a suburban real estate broker who's also a zombie (just go with it). Her neighbor, Lisa, comes out in Season Two and starts dating Deputy Anne (played by queer actress Natalie Morales). As a couple they're super sex positive and hilariously vocal about it. Sure they are both sort of just funny side characters to the main plot, but Natalie Morales is an underrated comedic talent in everything that she does, and in Santa Clarita Diet she puts in some of her finest work.
(2018)(Seasons 1-2) (Netflix/Channel 4 Co-Production)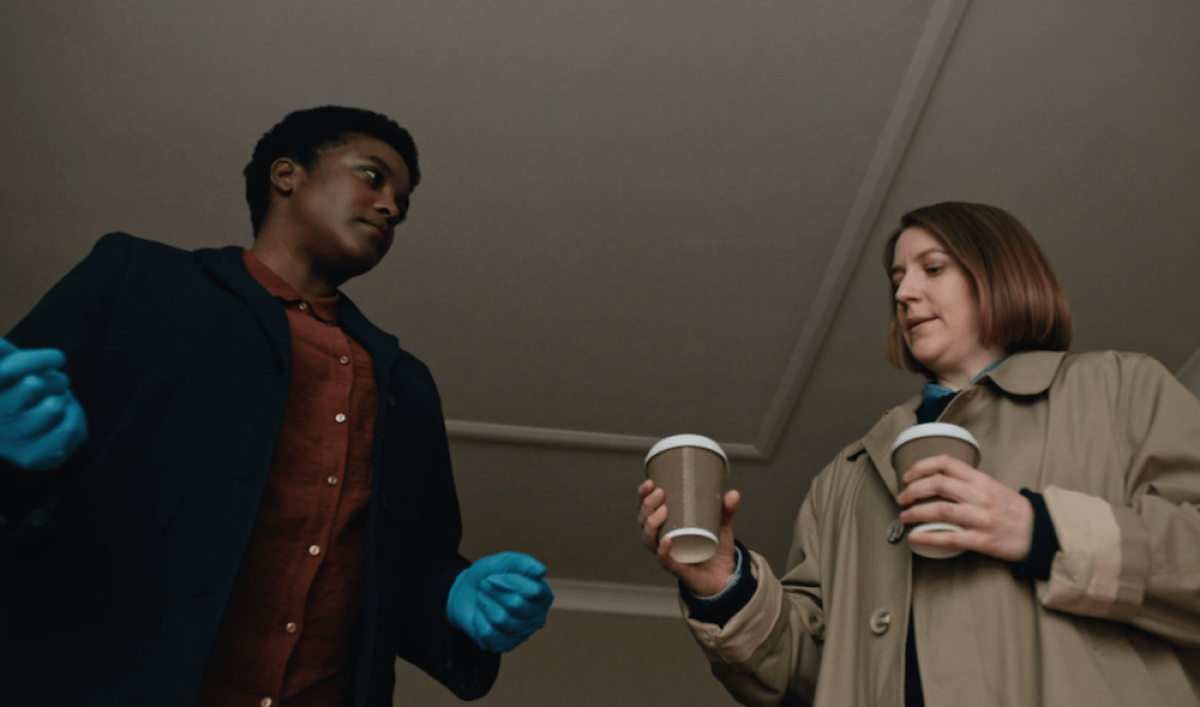 Dark and British as fuck, the detective team chasing down the two teenagers at the heart of this story are lesbians who hooked up once and now it's awkward. Season Two proceeds lesbian-free.
(2017-2020) (Seasons 1-3)
Season One is… a very dark experience that I binged in one day with total devoted interest but wouldn't necessarily repeat or recommend. Season Two is slightly less compelling than the first, but introduces a Black lesbian cop, Heather, who has a very complicated connection to one of the mystery's most central figures. Season Three has no lesbians and honestly I can't remember the story but I sure did watch it.
(2015 – 2018)(Seasons 1 – 4)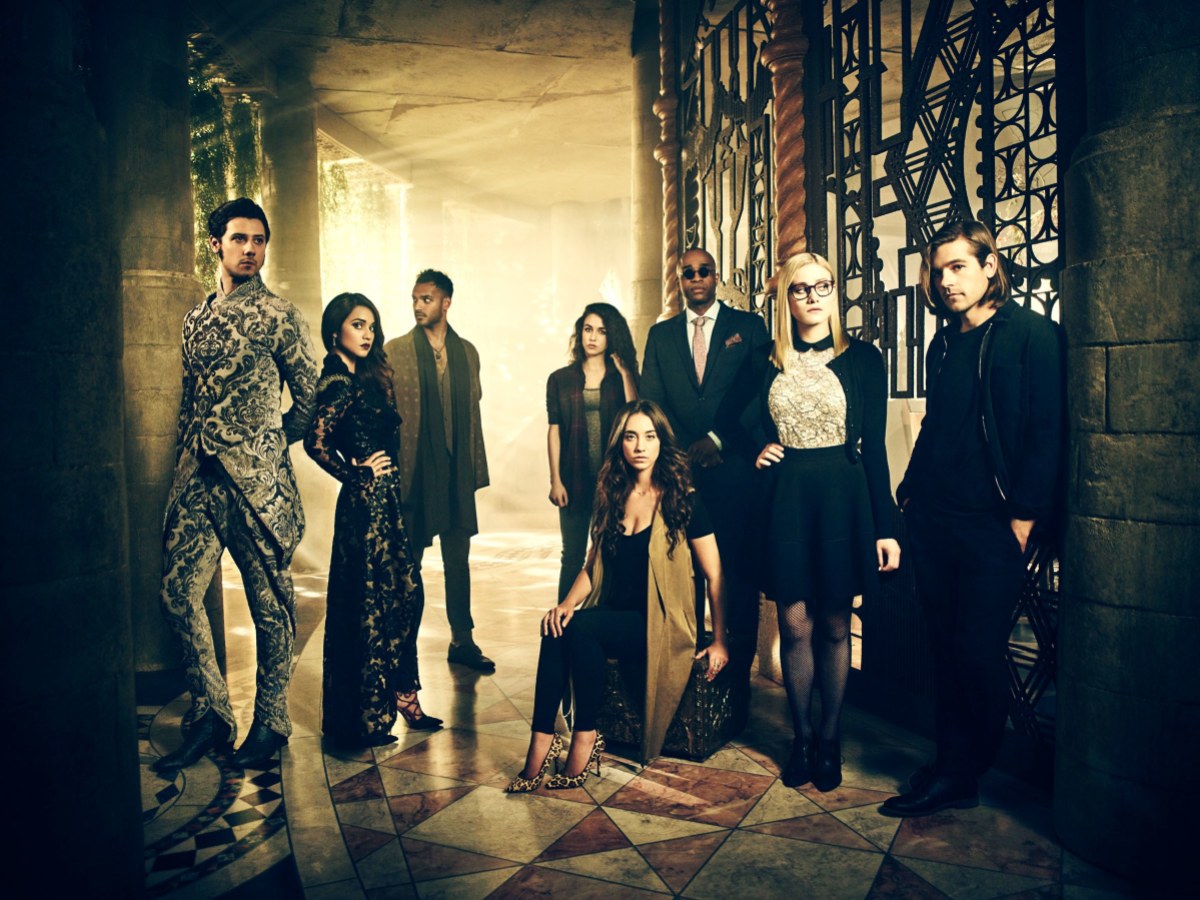 When I read these books and people asked me about them I always described it as, "If assholes had magic." It's a bunch of realistically selfish college-aged kids who have access to powerful magic, and fuck it up about as often as you'd think they would. The Magicians admittedly has more guy-queer than anything but everyone on it is kind of fluidly flirty, in my opinion. They also have made some missteps (introducing a QPOC in a coma just to kill her, for example) but overall it's just a dark, gritty, weird, funny show.
(2013 – 2017)(Seasons 1-3)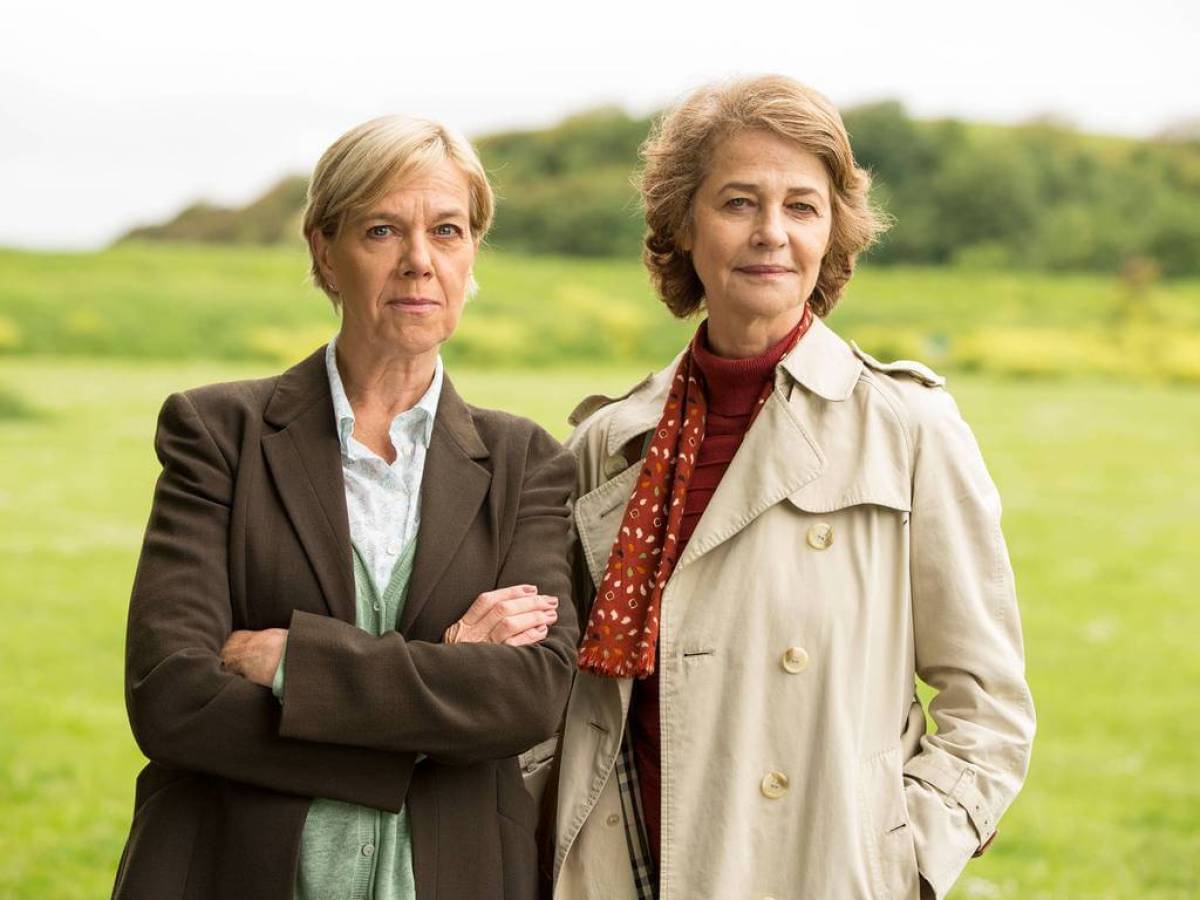 The lesbian (and her eventual love interest) doesn't show up until Season Two of this British drama that centers on the murder of a young boy in a small seaside town and the two detectives on the case.
(2017-2018)(Seasons 1 – 2) (Netflix Original)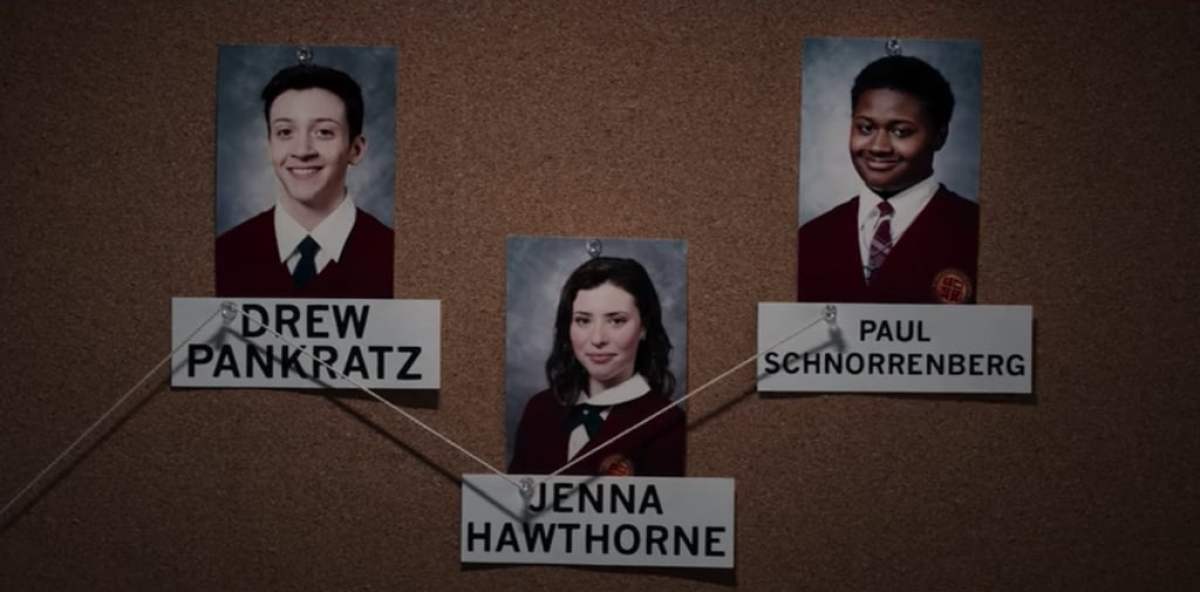 Season One of "American Vandal" was one of the year's smartest pieces of television, a satire that skewered the true crime docuseries genre. Season Two was less impressive but did feature a minor lesbian character, Jenna, a student from a rich family who is a suspect in the Turd Burglar case.
(2014 – 2019) (Seasons 1-5)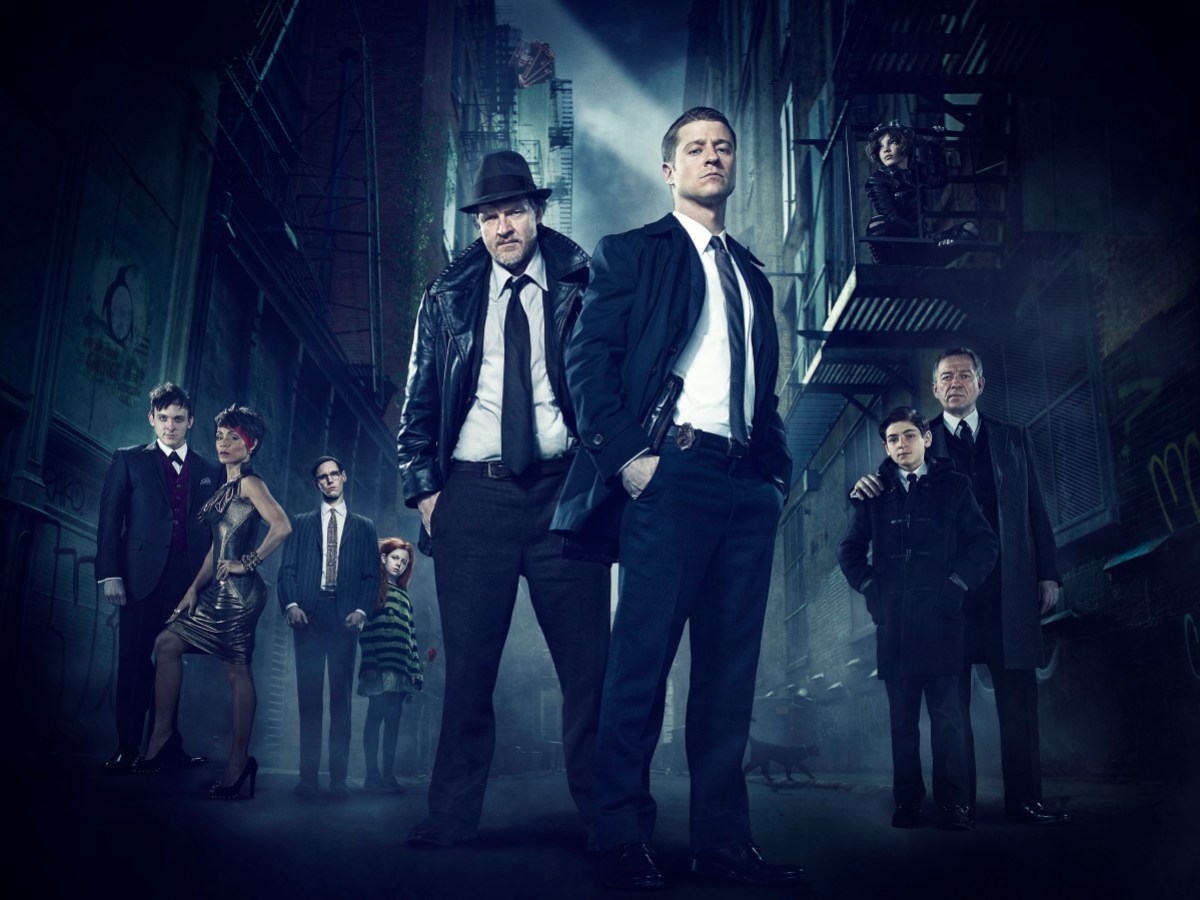 I think everybody is mad at this show for not delivering on all its queer promises regarding lesbian detective Renee Montoya, which include minimal screen time and being written off after Season One, although her ex-girlfriend, Barbara Gordon, did return for Season Two. So I'm not recommending it so much as acknowledging that it exists.
Agents of S.H.I.E.L.D
(2013 – 2020) (Seasons 1-6+)
Agents of SHIELD should be way gayer than it is, and it brought Lucy Lawless in as a character who was a lesbian in the comics just to kill her before anyone even said out loud that she was gay HOWEVER it's full of badass women, including two lead women of color, kicking ass and taking names. There's also a subtext ship even the actors support, if that's something you're into. #Skimmons
(2011 – ) (Seasons 1-5+)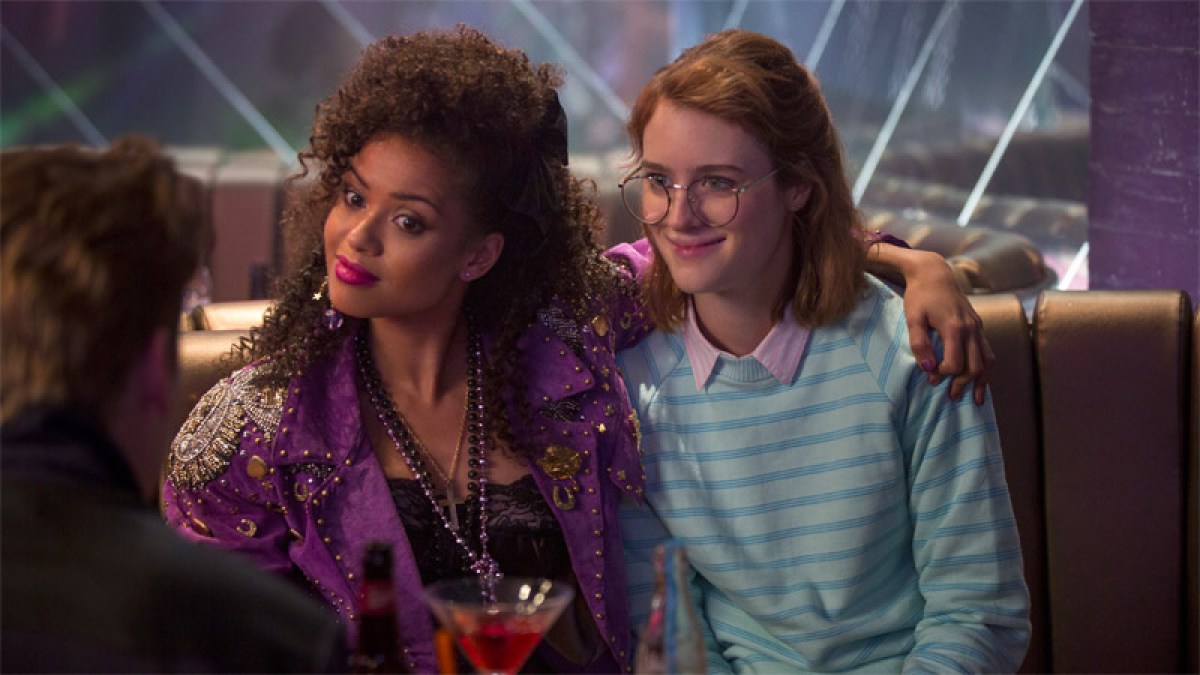 This sci-fi dystopian anthology series tells a new story every episode, usually taking place in the future and with a focus on technology. In Season Three, Black Mirror gave us a beautiful gift: San Junipero.
(2017 – 2019) (Seasons 1-3)
Joe Swanberg's character-driven series that uses Chicago as central throughline bounces between different people, providing intimate snapshots of their lives. The recurring queer women on the show—Jo and Chase—provide some of the best episodes, covering a sprawling gay relationship arc of coming out to breaking up.
Unorthodox
(2020)(Limited Series) (Netflix Original)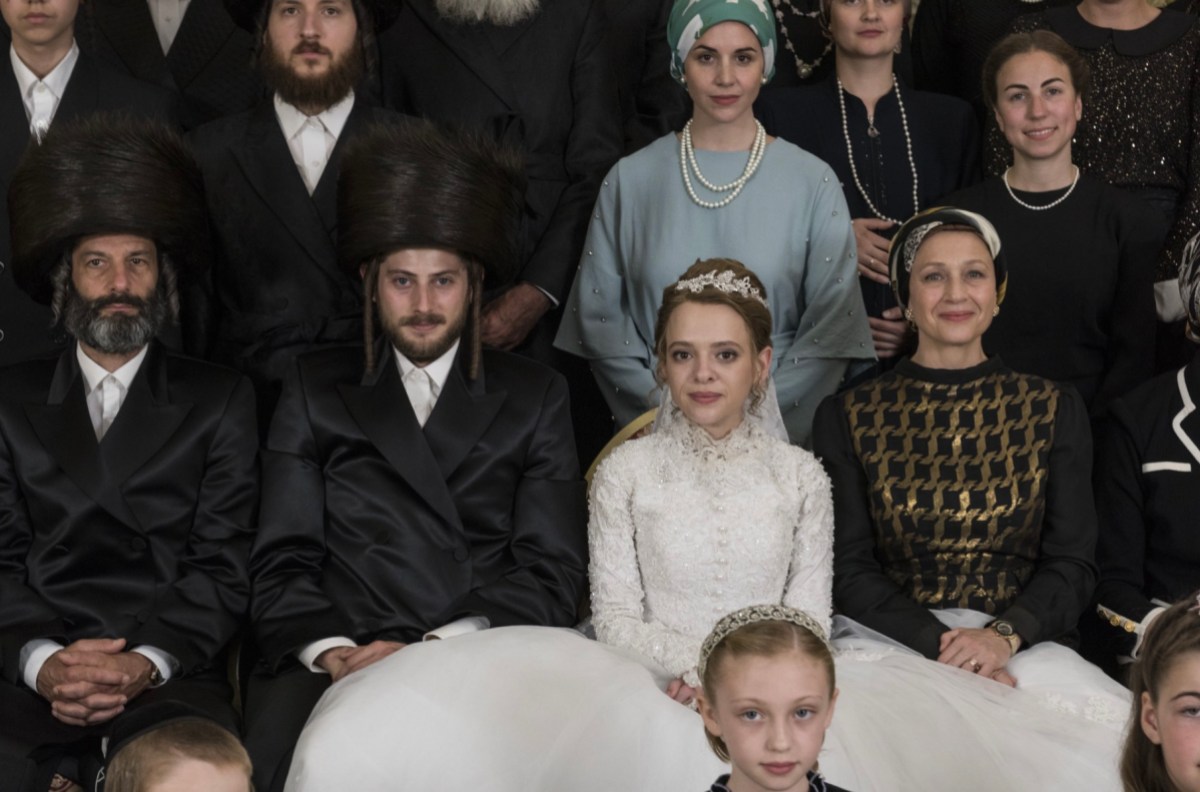 This German-American drama tells the story of Etsy, a 19-year-old Hasidic Jewish woman who flees her ulta-Orthodox Williamsburg community for Berlin, in search of a secular life free of the beliefs and constraints of her home life. She's also in search of her estranged mother, who left her family and moved to Berlin some years earlier because she is, you guessed it, a lesbian!
Schitt's Creek
(2015 – 2020) (Seasons 1-6)
This irreverent comedy is one of the genre's best: telling the story of the wealthy Rose Family who, after a fall from fortune, have to rebuild their lives in a motel in a town named Schitt's Creek. There's a delightful gay relationship involving a bisexual guy, but this show is on this list because there is a lesbian, Ronnie, who lives in the town, although she's not a huge part of the story.
(2020) (Limited Series) (Netflix Original)
Reviews of Janet Mock and Ryan Murphy's revisionist Hollywood fantasy/history series are mixed and mostly negative, but some of us kinda liked it? Queen Latifah shows up as bisexual actress Hattie McDaniel, the first Black woman to win an Oscar, and the famously sexually adventurous Tallulah Bankhead drops in for witty quips and threesomes. Bisexual actress Anna May Wong plays a minor role in the story but her sexuality is never addressed.
(2014 – 2017) (Seasons 1-4)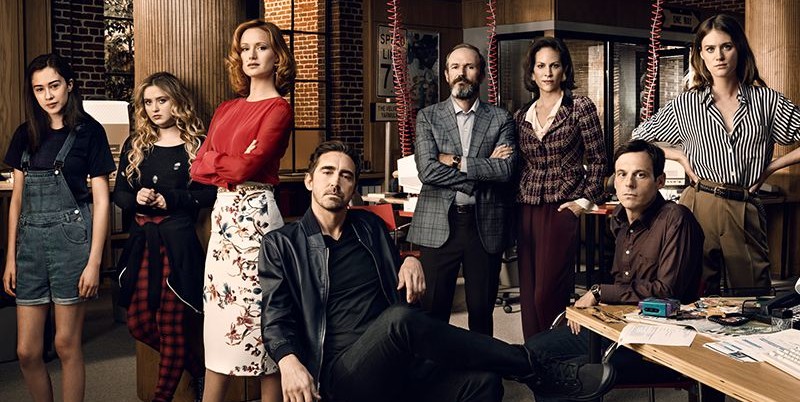 Halt and Catch Fire, which charts a fictionalized insider's view of the personal computer revolution of the 80s and the growth of the World Wide Web in the early '90s. The show introduces a discovery of lesbianism for a member of the ensemble cast in its final season which means we can talk about it here which is great because IT'S SO GOOD. The relationship between hacker-gamer Cameron Howe (Mackenzie Davis) and Donna (Kerry Bishe), who's married to computer engineer Gordon Clark (Scoot McNairy), isn't gay, but it's fascinating, dynamic and evolving nonetheless. Plus a bisexual male lead character! How rare and delightful.
---
Looking for more lesbian TV shows you can stream right now? Here you go: