Happy Sunday lemon drops and peach pops! I hope your week went well, I hope you were able to do all of the things you wanted to do, I hope you took out the trash once at least. Taking out the trash is the worst y'all; gender is fake, but taking out the trash is a MAN'S job. Trash stinks and is heavy, it's gross and I hate doing it. You know what doesn't stink and isn't heavy and gross? This week's news. Let's get into it.
---
+ One more reason to binge the new season of Fuller House is that apparently, Stephanie Tanner is a confirmed bisexual. 
+ Move over Mandarin Duck: the blind, bisexual goose has a new plaque honoring his love. 
+ God(dess) bless Janelle Monáe.
She said what She said 😎 pic.twitter.com/8DpnuQXbAm

— Janelle Monáe, Cindi Mayweather (@JanelleMonae) December 14, 2018
+ Kendra Kobler is with us in the valiant fight for lesbian meet-cutes in holiday themed romantic comedies.
In the holiday spirit, I've been dreaming up the ultimate lesbian meet-cute: 'Twas a snowy night before Christmas when Christine and Ella are each headed to the airport to fly home to their families and they get into a fender bender. While they wait for help and survey the damage, they bicker, disgruntled with their ruined Christmas plans. When the tow-truck driver overhears, he mentions his wife runs a soup kitchen downtown and tomorrow they will be short on volunteers. The next day, they serve the hungry and see each other's compassionate side. When they decide to spend the rest of their Christmas together, sparks fly, and not just from the adjacent fireplace.
+ Kate Winslet and Saoirse Ronan will star alongside each other in a new romance, Ammonite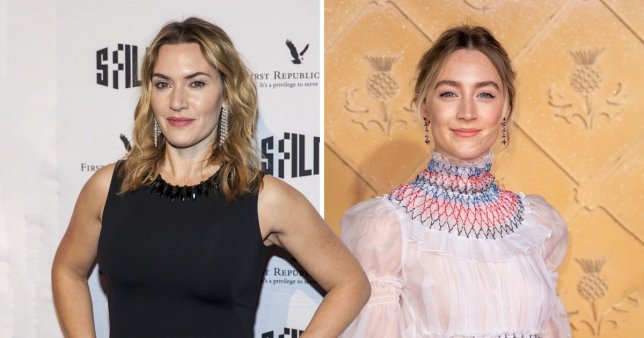 + Creators of Barbelle, Karen Knox and Gwen Cumyn, wanted to highlight unheard queer narratives and created, "a lesbian Spice World in Toronto."
+ Here are two instagram accounts you want to follow if you aren't: B*witched dyke lookbook, which is "cataloguing canonically dyke aesthetic outfits worn by 90s girlbands," and excellent Coats on Irritated Women
+ This trans dad on how his wife and kids reacted to his transitioning is a perfect touching Christmas story! They're all wearing matching PJs!!!!
+ Miss Spain Angela Ponce is the first trans contestant to compete in Miss Universe
+ Queer Science is an outreach effort by queer and trans scientists to get younger queer and trans teens into STEM
+ Yes, it seems like queer bars are closing every day, but in San Francisco a new one is opening! Jolene's, a new queer bar opens in the Mission in the former Dear Mom space.
---
I hope this good news helps your gird your loins and power through this werk! You can do it! I can do it! We can ALL do it!! Let's go do it!!!