There has never been a better time to join Amazon Prime! Maybe you considered it yesterday, or even last year, and then decided not to. Well those days are in the past, and now it's the present. Today, this very day, I would like to recommend, for entirely selfish purposes, that you bite the bullet and join Amazon Prime.  In fact, you can get a FREE 30-day trial of Amazon Prime, and if you do that through our referral links, Autostraddle will get $3! In fact, if you're doing any Prime Day shopping at all, you really should do it through our referral links, because we get a small percentage commission when you do.
Fun fact: According to our 2016 Reader Survey, 23% of you have shopped using Autostraddle affiliate links — but 37% of you are Amazon Prime members and 87% of you shop on Amazon. Seems like there's some room for improvement there, you know? I've had Prime since the moment it was invented because I enjoy free two-day shipping. This is especially useful if you live in a city and don't have a car but need a 12-pack of paper towels.
If you already ARE an Amazon Prime member, then boy are you lucky, because so am I, and wow it's neat to have all these great programs right at my fingertips. Lesbian bisexual queer TV shows and movies on Amazon Prime! Streaming! What a time to be alive.
---
TV Shows With Lesbian and Bisexual and Queer Characters Streaming on Amazon Prime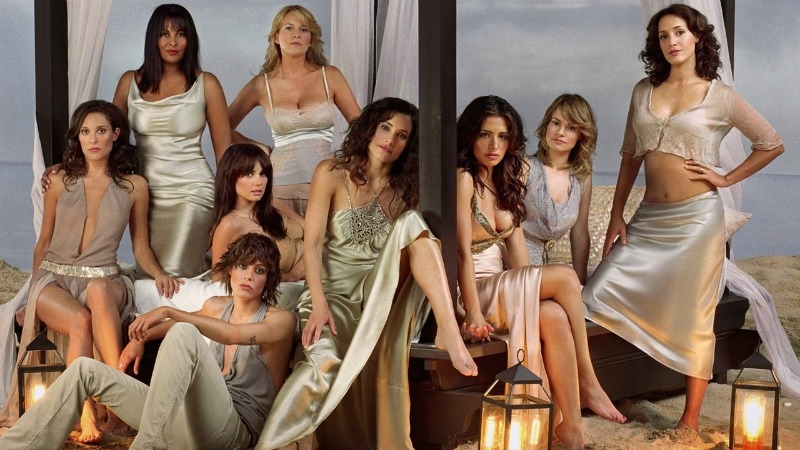 Hm, I wonder what this one is about. Maybe lettuce… or lather? Loofahs? Lacy Lilting Lyrics? Livin' La Vida Loca? Hard to say.
---
Last week we told you about Danger & Eggs and how it's got queer themes, queer characters, a trans woman co-creator and a cast that includes so many of our favorite humans — Stephanie Beatriz, Jasika Nicole, Angelica Ross, Cameron Esposito, Rhea Butcher, Tyler Ford, Jazz Jennings and Laura Zak. This week could be the week that you find out for yourself why everybody is so excited for Danger & Eggs! I'm also excited, generally speaking, for danger, and also for eggs, scrambled.
---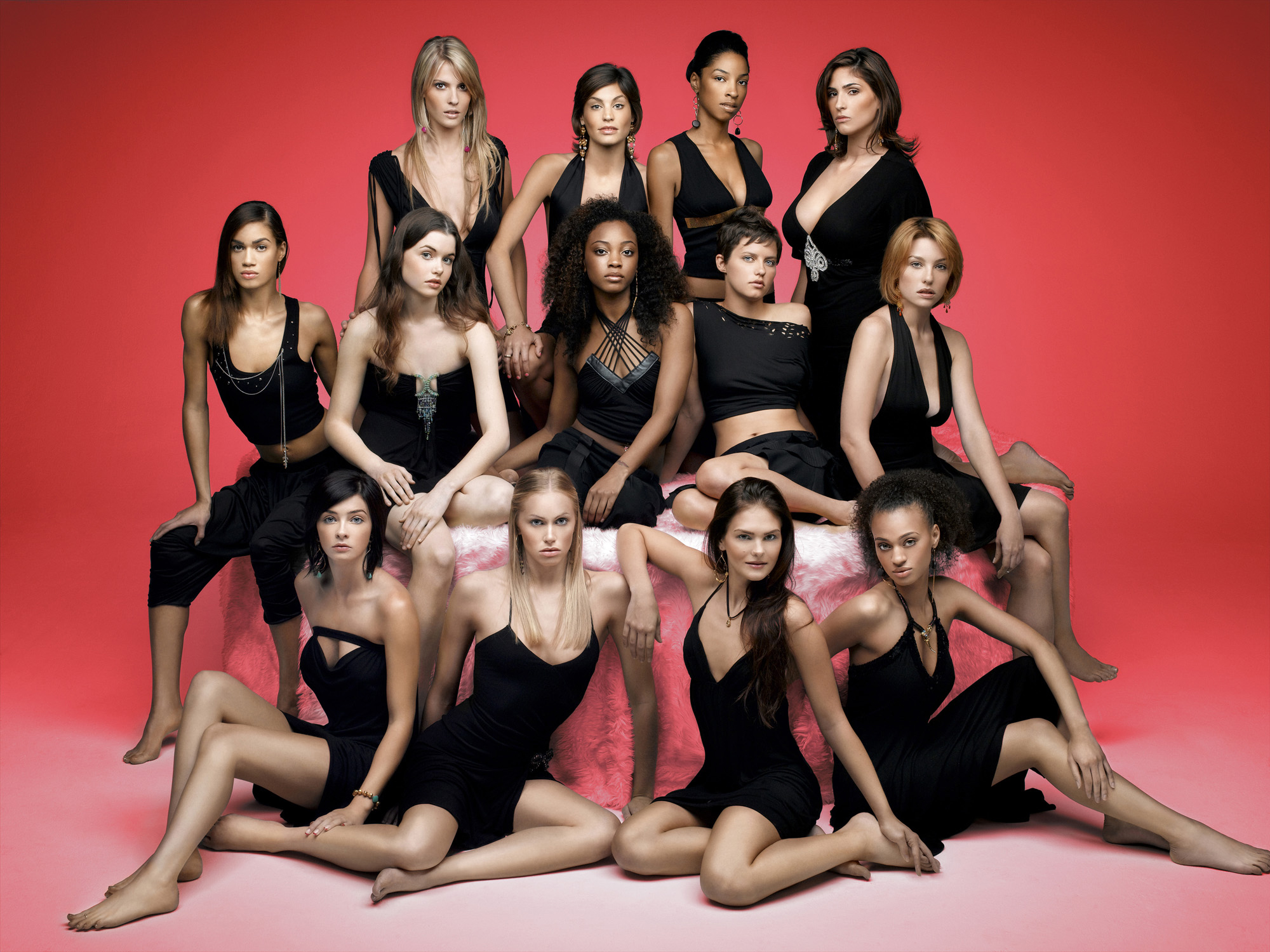 Do you wanna be on top? So do the ladies on this show. Amazon Prime has Seasons One through 14, which means you'll get a solid chunk of lesbian and bisexual women, including Ebony from Season One, Kim Stolz and Nik from Season Five, Leslie Mancia from Season 6 and Megan Morris and Michelle Babin from Season 7.
---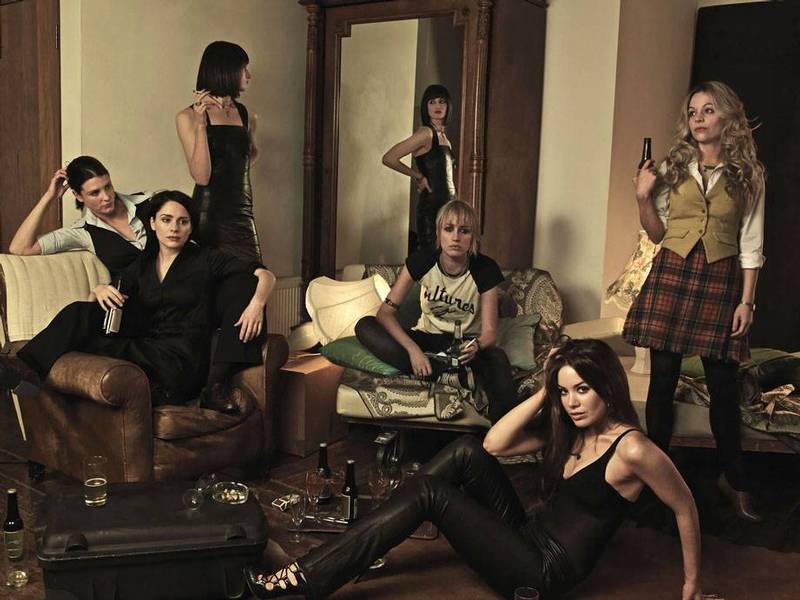 Initially framed as Glasgow's answer to The L Word, this short-lived lesbian favorite stars Ruta Gedmintas as an irresistable lanky-limbed photographer ladykilller and lesbian musician Heather Peace as a straight-laced cop named Sam. Plus we recapped it for you.
---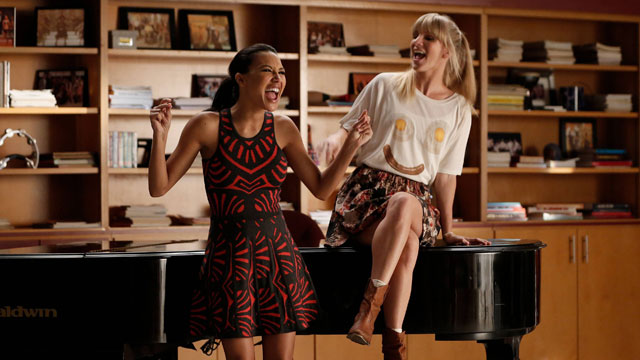 I'm not sure if you've heard of this one. There's a bunch of kids and they sing really good pop covers? Santana is a lesbian and her eventual girlfriend Brittany is bisexual and they're both cheerleaders. Also, people throw slushies in each other's faces, and Jane Lynch wears a tracksuit and marries herself, and the kiddos get high on novocaine at the dentist and land themselves in an erotic Britney Spears side-universe, and also there's not enough money to get to regionals so I guess we'll have to wash some cars, bake some cakes, or win a mattress commercial contest? Heather and I spent at least a year of our lives recapping this show for you, and I don't regret a single minute! Actually I do, I regret the minutes spent on the bad episodes. But once upon a time this show gave me so much joy. SO MUCH JOY.
---
Season Two of this psychological thriller introduced a recurring lesbian character, Margot Verger, who, after a detour into Unfortunate Tropesville, eventually gets a love interest and offspring. You'll have to endure some cannibalism to get there, though, but isn't that true about everything, really?
---
The Good Wife began as a story about the loyal wife of a state's attorney embroiled in a sex and corruption scandal she was forced to publicly endure. Then it becomes a story about the wife returning to her career as a lawyer, which brings us to her law firm and to her smokin' hot bisexual investigator Kalinda Sharma. Kalinda appears in 86% of the series episodes and sometimes (!!!!) even has involvements with ladies.
---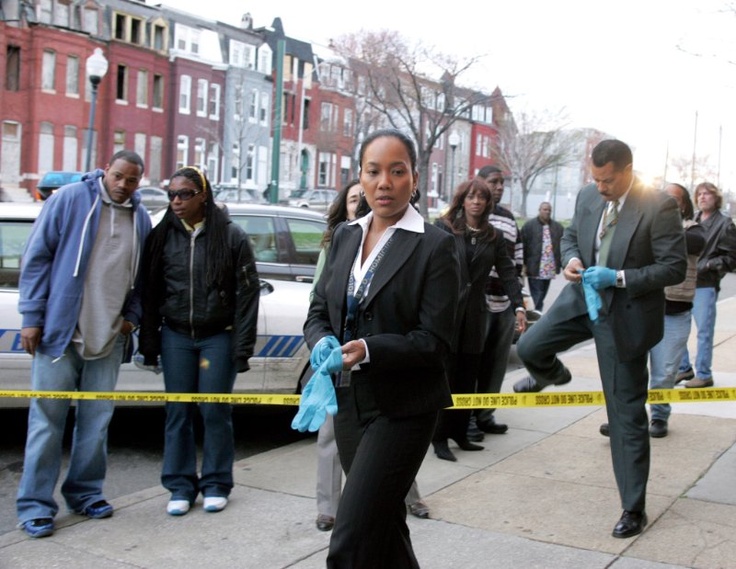 The Wire is easily one of the best television programs of all time — and broke ground with its Black lesbian detective character, Kima Greggs, who unlike so many other queer characters, actually appears in every episode. Each season looks at a different element of Baltimore and its relationship to law enforcement: the illegal drug trade, the seaport system, the school system, print news media and city government. Plus it's got one of my favorite gay male characters of all time, Omar Little.
---
This science fiction thriller stars Tatiana Maslany as a bunch of clones, including queer Experimental Evolutionary Developmental Biology Ph.D. student Cosima. She has a scissoring relationship with Delphine Cormier. Honestly every time I write a blurb for this show I end up getting something wrong about it. Did I do okay.
---
Tig Notaro's awesome semi-autobiographical comedy series follows a Los Angeles radio host "Tig Bavaro" as she returns home to Mississippi after a double mastectomy and a C. difficile infection to be with her family when her mother is taken off life support. She moves in with her brother and stepfather and begins learning things about her mother and her home that she never knew. But with jokes!
---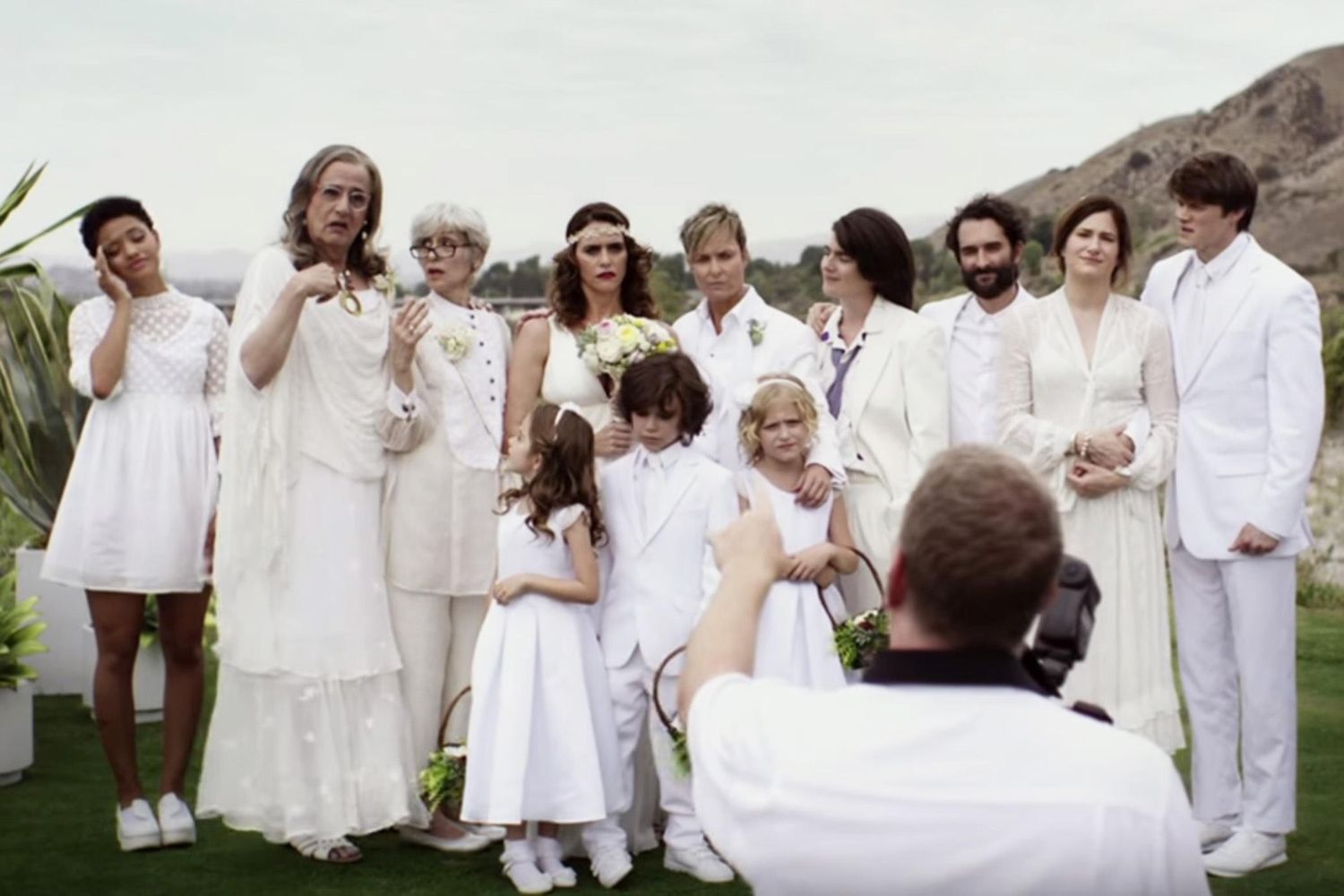 Critical darling Transparent is centered on a Los Angeles based Jewish family who are basically all queer, except for the straight guy who can suck it he's the worst. Transparent has trans women playing trans women, it has a bisexual Mom who gets kinky with Jiz Lee, it has a twenty-something daughter with a fluid sexuality and gender presentation, it has multiple lesbian trans women, it has Carrie Brownstein playing a bisexual named Syd and Cherry Jones playing, basically, Eileen Myles. It's brilliantly written and it employs more trans and queer folks behind the camera than any show in the history of the universe.
---
Set in a New Jersey country-club in the mid-80s, Red Oaks has a regular character who, following a divorce, starts questioning her sexuality and tentatively wading into the waters of light kissing with other ladies. Judy is played by Jennifer Grey, who you may remember from a little dancing movie set in a Catskills summer resort in the mid-50s in which nobody put baby in a corner.
---
Like almost every show in the history of shows, this one eventually went off the rails, but for a few seasons there it was one of the best things on television. It's about vampires, and well know vampires are usually bisexual, right? So you get a lot of that in this show, including lead character Tara Thornton played by Queen Sugar's Rutina Wesley, Evan Rachel Wood's delightful Queen Sophie Ann, and at least a dozen more. My favorite character, though, was always Lafayette.
---
Home Fires is a British period television drama about women who come together to make Jam during World War II. Also, lesbians.
---
If you've ever asked yourself "what would happen if my small town was suddenly encapsulated by a massive, transparent, indestructible dome that cuts us off from the rest of the world?" then good news — Under the Dome is here to answer those questions, and to let its two lesbian characters live for a little bit of time.
---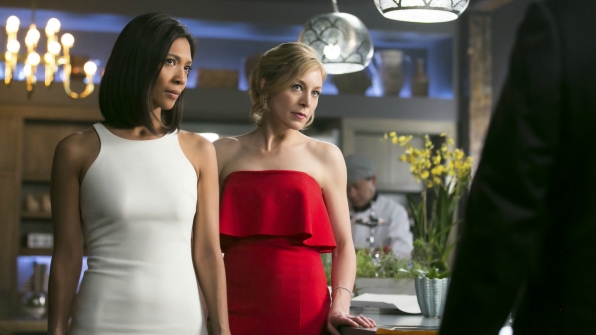 American Gothic lasted for two entire seasons, and included a storyline where a married politician running for Mayor was having an affair with her female campaign manager.
---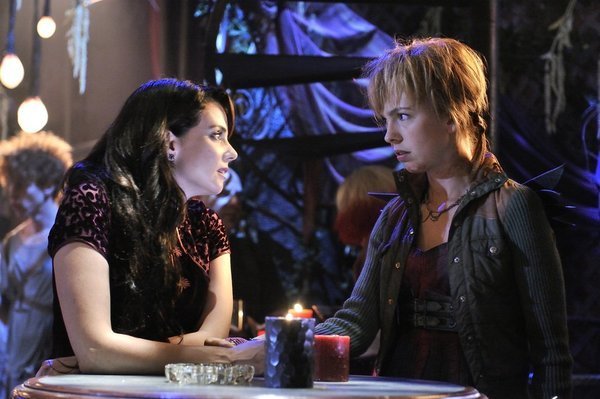 Defiance is a dystopian sci-fi series set in (what used to be) St. Louis after a whole bunch of alien wars ravaged and terraformed the entire earth. Now humans and aliens are living together! Kenya Rosewater (played brilliantly by your girl Mia "Jenny Schecter" Kirshner) owns a brothel called Need/Want and during season one she falls for a Castithan noble named Stahma Tarr (played deliciously by your girl Jaime "HG Wells" Murray).
---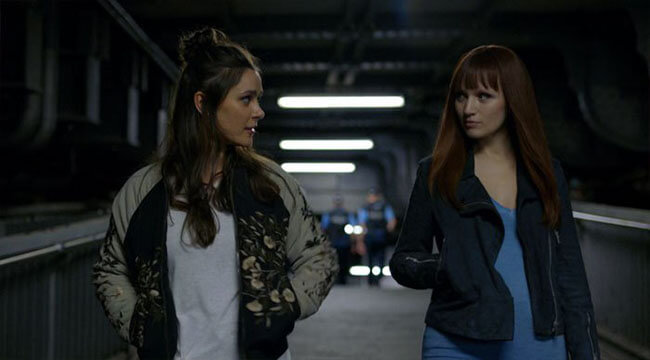 In Season Two of Humans, synthetic human Niska meets real human Astrid and then she learns how to love. This is according to Wikipedia.
---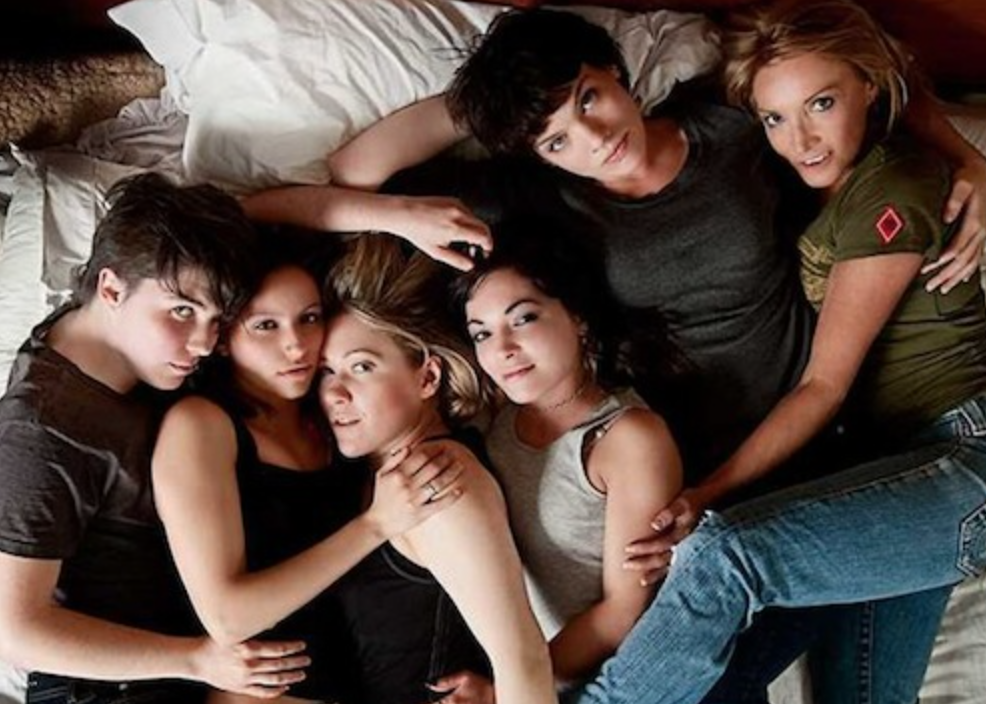 When Whitney reviewed this show in 2011, she promised y'all "Hot Ladies, Panties, Sexy Things." Did she deliver? There is merely one way to find out. Rumor has it that some the acting is mediocre, but the whole thing is super soapy and fun.
---
Remember this adorable webseries from 2009-2011 starring Nicole Pacent and Rachael Hip-Flores, Autostraddle's 2009 Critters of the Year, as two teenagers who fall for each other and have all kinds of self-discovery and also so do their friends? If you do, you'll be happy to hear it's on Amazon and if you don't, well GO WATCH IT.
---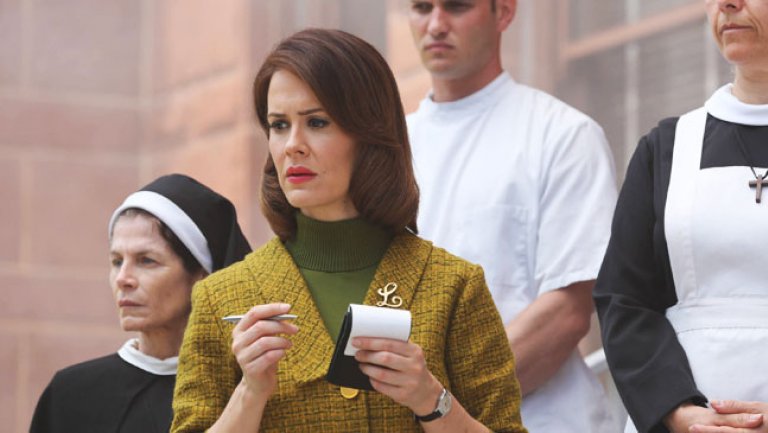 Ryan Murphy, the ambitious and often-problematic showrunner, found yet another queer hit in American Horror Story. Seasons 1-5 are free on Amazon Prime, and Season Two is probably the queerest — that's the one where Sarah Paulson plays a lesbian reporter trapped in an asylum and forced to undergo conversion therapy while her girlfriend Clea Duvall sits at home waiting to be murdered. Seasons Four and Five are also chock-full of LGBTQ+ characters, ranging from "pretty cool" to "super offensive." You'll see!
---

This sexy collection of mini-sodes tells the stories of "Six girlfriends, gay, bi, and straight share their love, heartbreak and wild nights under the bright lights of Montreal." In French with English subtitles.
---
This is my favorite television show of all time, so I'm including it even though the queer female content is pretty low-key and reasonably brief. There is a gay male lead and also it's just so good! Especially if you've dealt a lot with death and grief in your own damn life.
---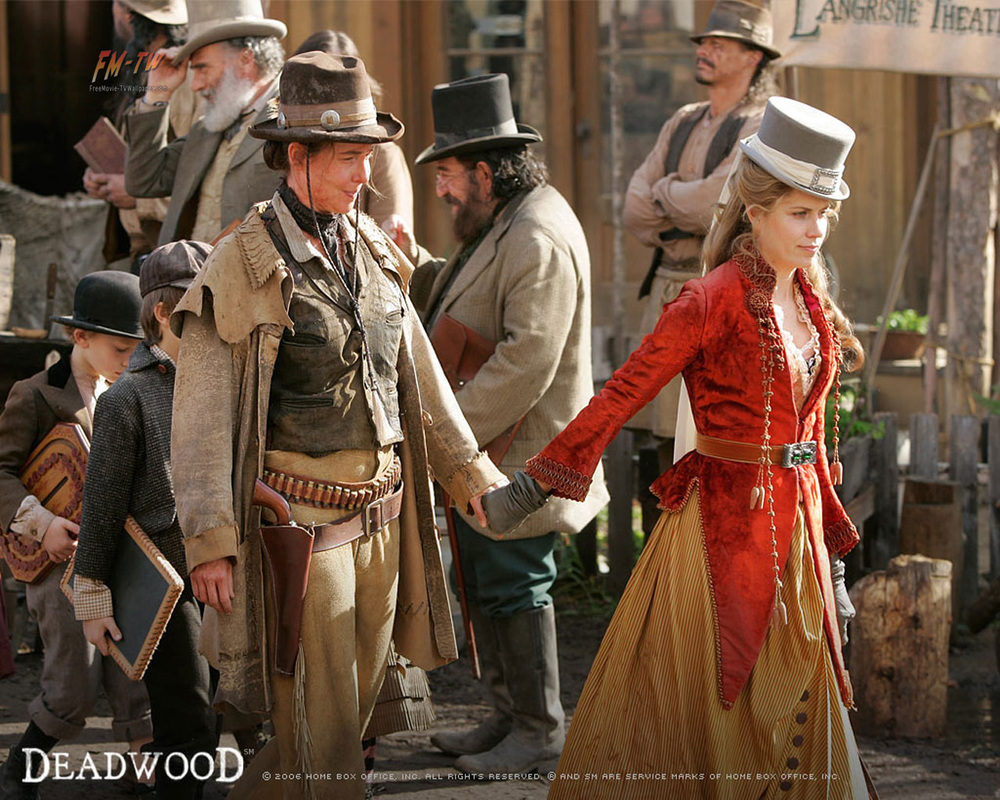 According to AfterEllen, Deadwood is "one of the last places one might expect to find a fascinating, three-dimensional female character, let alone a queer one," but surprise! They do!  Joanie Stubbs is, according to AE, "not only well-drawn, but by Season 3 is firmly established as preferring the company of women." Jane Canary, a character based on Calamity Jane, is one of Joanie's love interests.
Also, before we move into the film portion of this post, I'd like to recommend Fleabag with my whole heart even though she's apparently not a lesbian.
---
Movies With Lesbian Characters Streaming on Amazon Prime:
Amazon has a lot of really bad lesbian movies in it stable. Here are some of the good ones.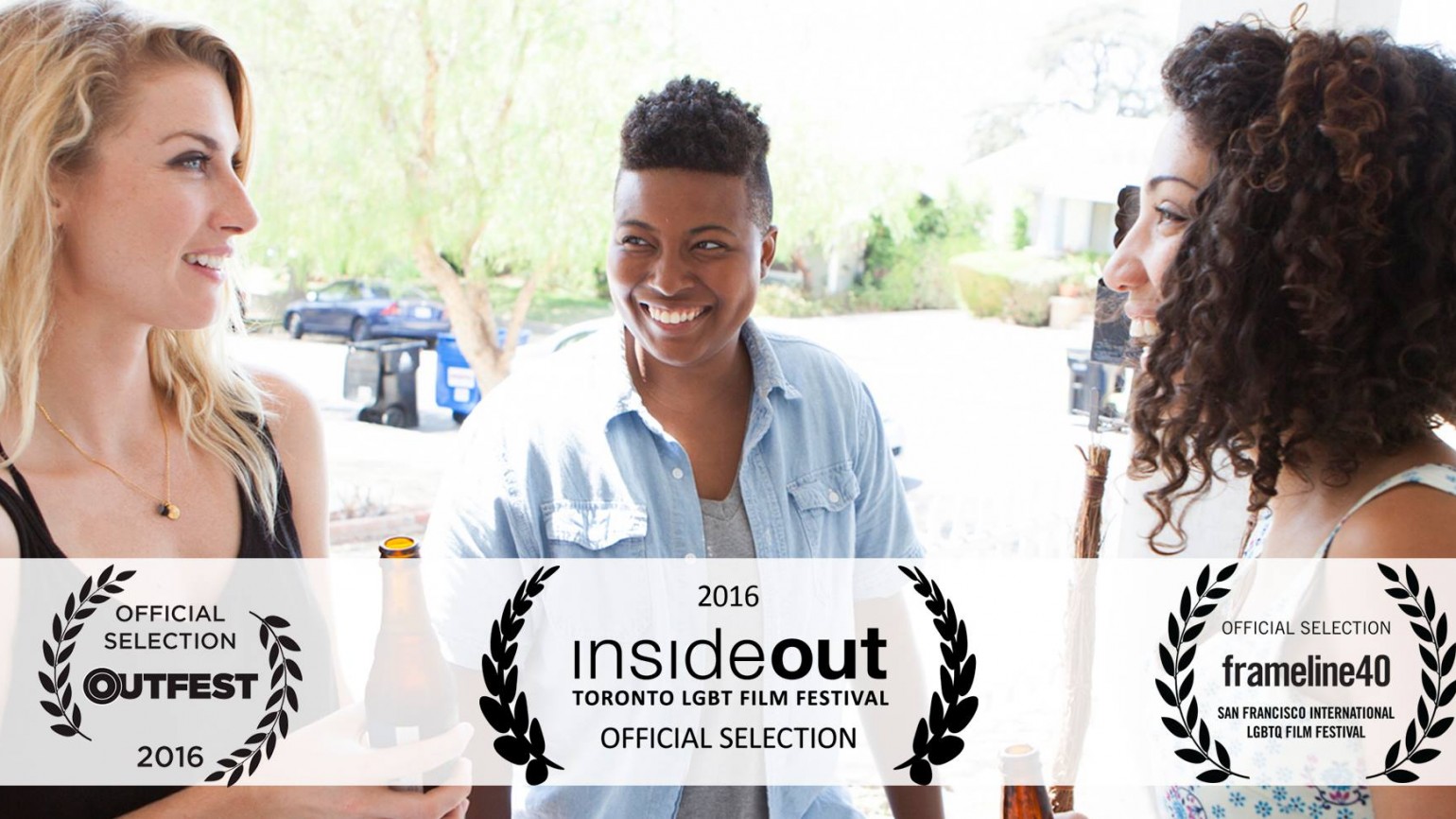 Our friends made this movie and it won a ton of awards and it's cute and refreshing and gay and Jasika Nicole is too good for this world!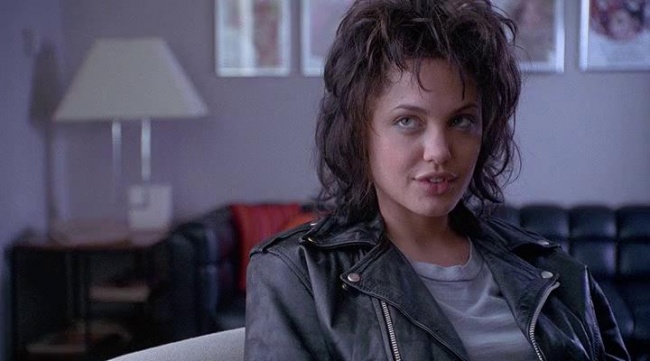 At boarding school, my BFF and I rented this movie from the local video rental shop and never returned it. Now I own the DVD so I can watch it whenever I want, which is often. Definitely a root.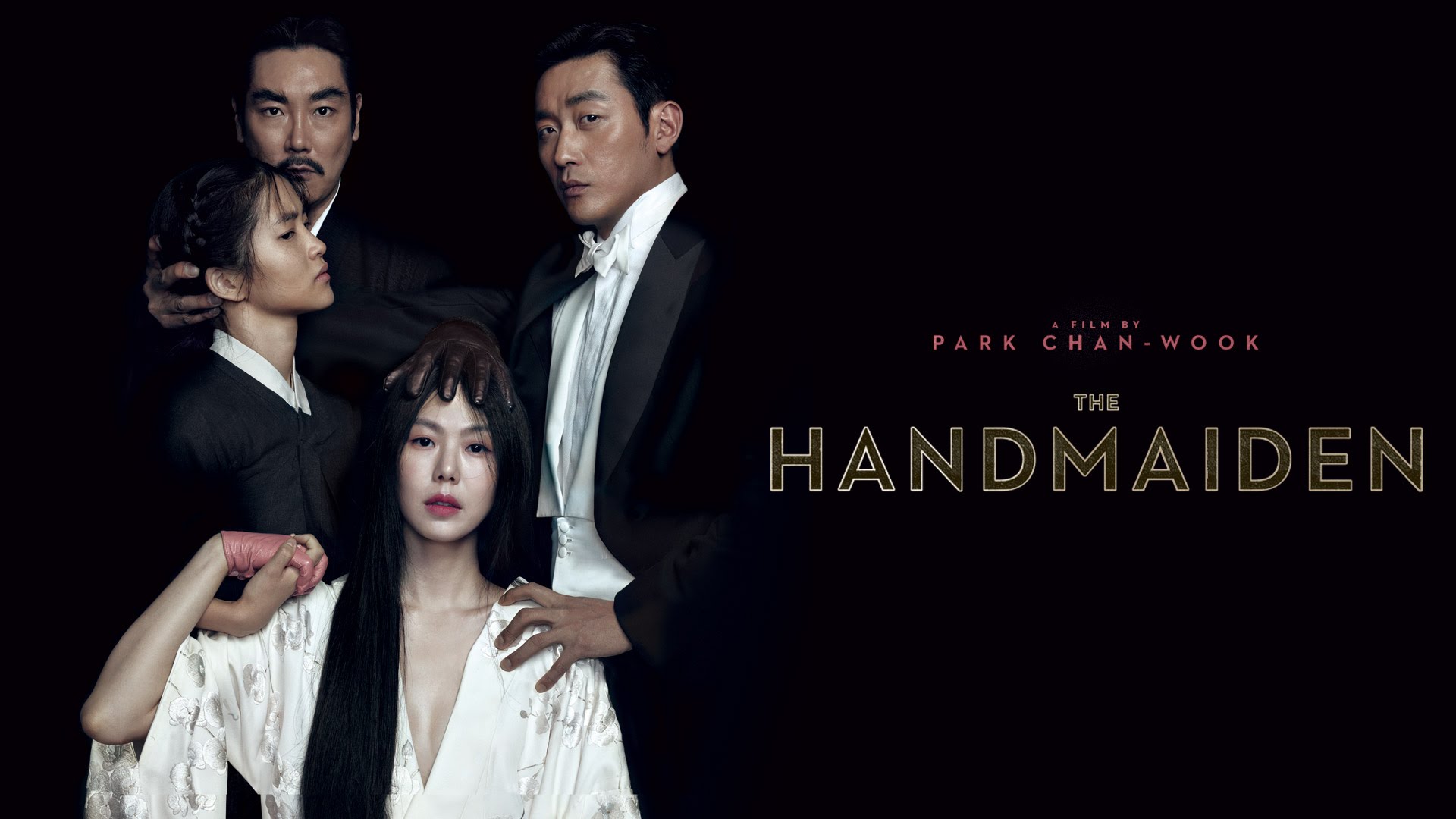 This critical success from South Korea was inspired by Sarah Waters' "Fingersmith" and everybody loves it but I haven't seen it yet so don't talk to me about it.
This film is so witty and smart and cool I can hardly believe it's real! Written by and starring bisexual actress Desiree Akhavan, Appropriate Behavior starts when its protagonist's relationship ends, sending her into a spiral as she tries to figure out what she's doing with her life and how that fits in with what her family wants for her.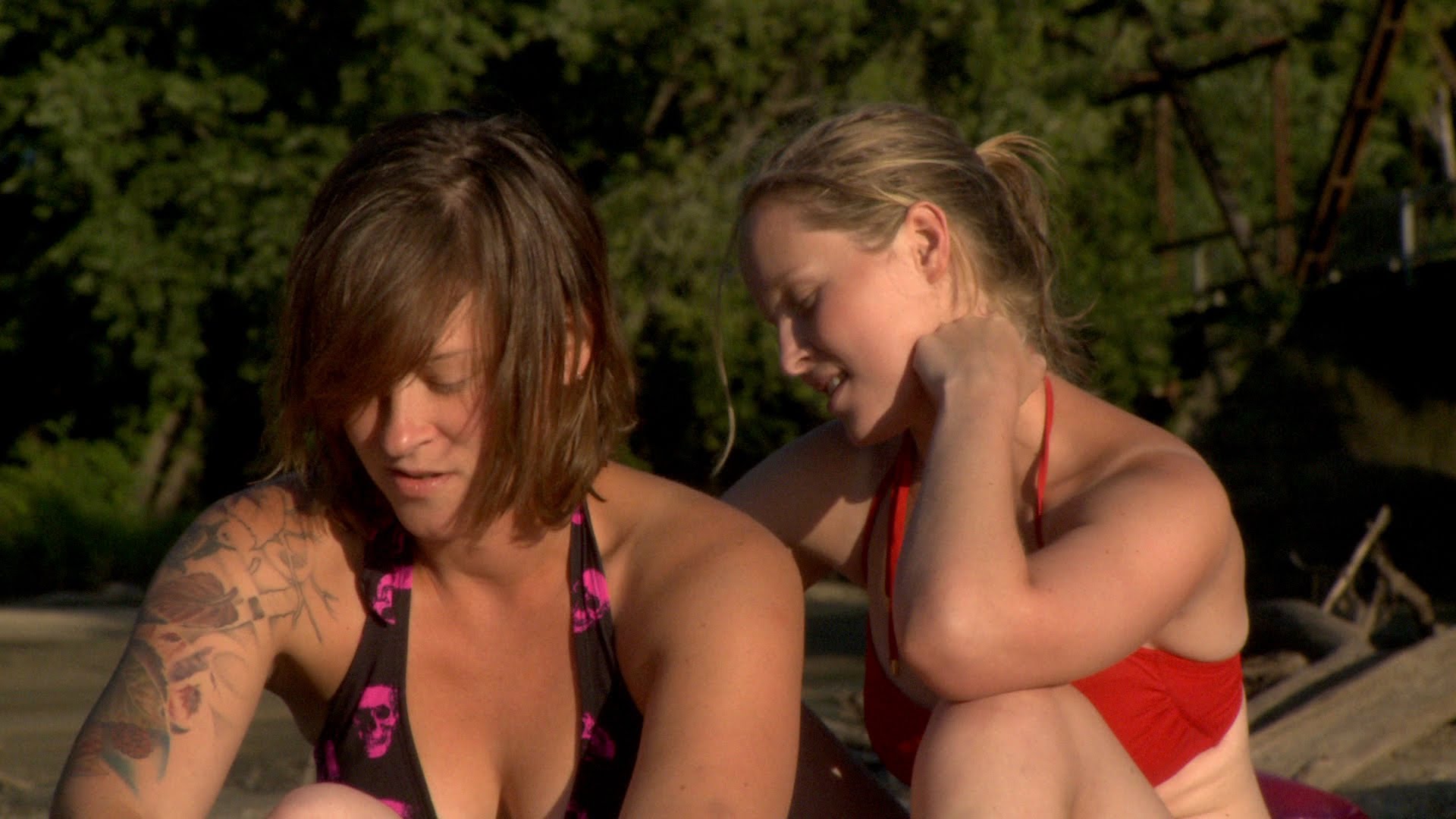 Alexa moves from Amsterdam to a small U.S. town to film a documentary to help her make sense of her gay best friend's suicide. While she's there, she falls in love with a woman for the first time in her life. It only takes one summer for Alexa's life to change forever.
Based on the real-life story of serial killer Aileen Wuornos, Monster is an Academy Award-winning crime drama about a sex worker who killed six men during the late '80s and early '90s. Charlize Theron plays Wuornos, and Christina Ricci plays Tyria Moore, Wuornos' girlfriend.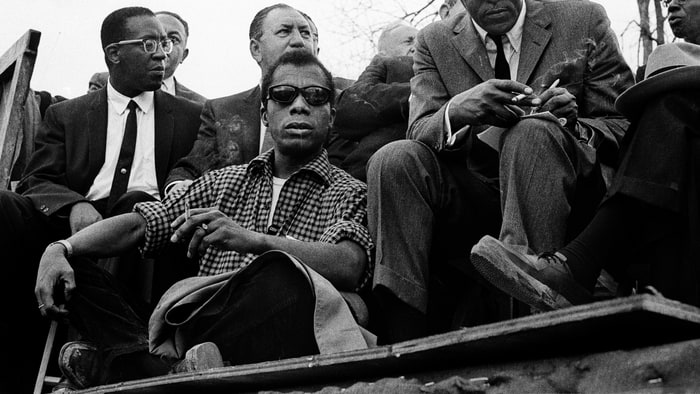 This isn't a lesbian movie but I'm including it anyhow because you really need to watch this documentary about gay writer James Baldwin.
"My favourite film simply because it unashamedly clings to an impossible optimism," wrote commenter Marriane on our list of the 100 Best Lesbian Movies of All Time in protest of my decision to exclude it from said list "I mean, come on … the dog comes back to life to the strains of the Hallelujah chorus. It was this kind of optimism that saw marriage equality germinate, take root and flower."

Bizarre, enchanting and stylistically daring, The Neon Demon tells the story of an aspiring model, played by Elle Fanning, who's trying to make it in New York. Jenna Malone is a power lesbian. Honestly it seems like a dream in retrospect, like a creepy sexy dream.
---
Amazon also offers channel add-ons with week-long free trial periods, which are great for anybody who doesn't have a cable package of their own with which to access various premium channels.
Seeso – $3.99/month

There's one big reason why you should get Seeso, and it's cause Take My Wife was my favorite new show of 2016 and who knows maybe it could be yours too!
---
HBO – $14.99/month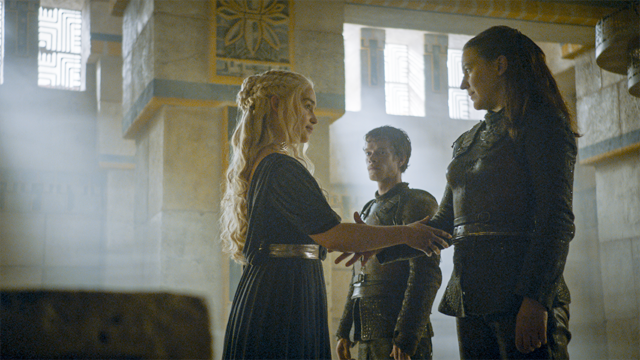 HBO has always been a groundbreaking little outfit, chock full of smart shows with queer characters, although most of the best (True Blood and The Wire) are already free to prime members. But an HBO subsciption will also get you access to queer-inclusive shows like Veep (only Seasons 1-2 are on Prime), Westworld, Game of Thrones, both seasons of The Comeback and also, on an unrelated note, some really solid crime documentaries.
---
Noted for its everlasting gayness, Showtime brought us Queer as Folk and The L Word when other networks were afraid to take the plunge. You can get The L Word already with Amazon Prime, but the Showtime add-on gets you front-row seats on your couch to witness the queer ladies in Masters of Sex, Ray Donovan, Weeds, Nurse Jackie, Episodes, Queer As Folk, Shameless and their recent hit, Billions, which features television's first out non-binary character, played by genderqueer actor Asia Kate Dillon.
---
Starz – $8.99/month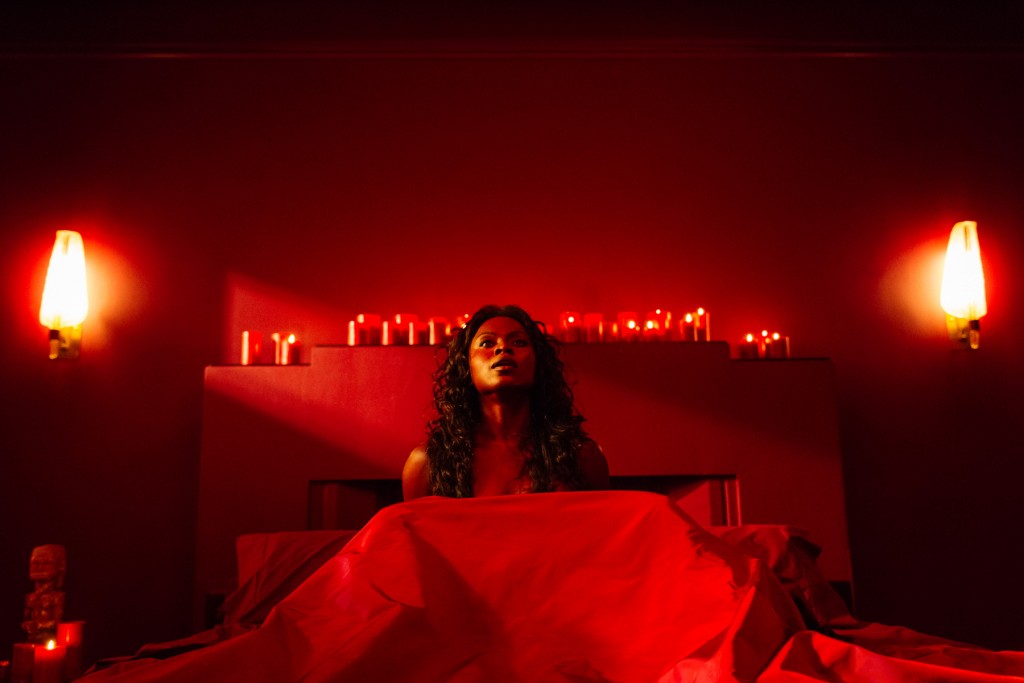 Starz has really stepped up its gay game lately. It's got the seriously underrated comedy Survivor's Remorse starring Erica Ash as M-Chuck, the sister of a star basketball player; American Gods, an adaptation of Neil Gaiman's best-selling novel that has already become one of the most critically acclaimed shows of 2017; and the pirate show Black Sails. There's also queer female characters in Torchwood, The Girlfriend Experience, Boss and Spartacus. 
---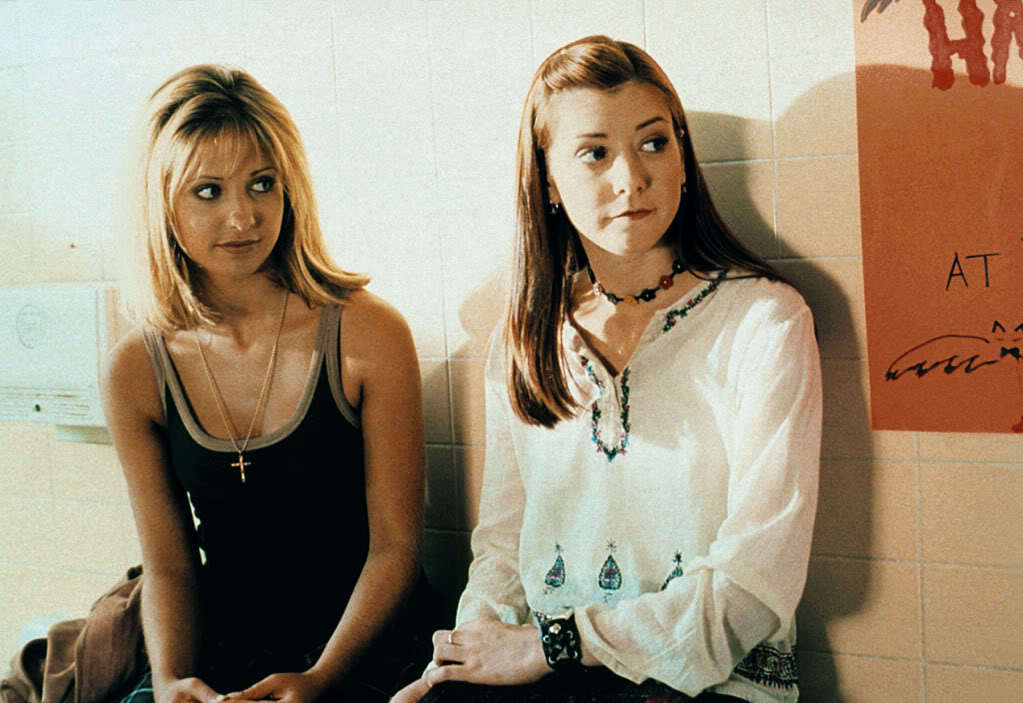 Fullscreen is a very LGBTQ-inclusive platform that I believe began as an independent YouTube network and now is available on all sorts of devices, including Amazon. On the Amazon channel you can find original programming like Hannah Hart's Electra Woman & Dyna Girl as well as shows like Hella Gay, Megan Rapinot's Keeping Score, Brett Easton Ellis's The Deleted, lesbian vampire show Carmilla and The What's Underneath Project which features Grace Dunham and Gaby Dunn. Also important: it's got every season of Buffy the Vampire Slayer, the new lesbian film The First Girl I Loved and bicurious classics like Cruel Intentions and Wild Things.
---
Wow, what a time we just had! Well, you know what to do next — join Amazon Prime!