This post was written by Carmen Phillips and Alaina 
At the end of November, Netflix released a television series remake of Spike Lee's 1986 film She's Gotta Have It. The original is often considered one of Lee's most iconic works. It's also almost uniformly derided by feminist critics for the depiction of its protagonist, Nola Darling. In both the original film and the newly released television series, Nola is a young black woman who self-identifies as a "sex-positive, polyamorous, pansexualwp_postsartist juggling relationships with three men: married business professional Jamie Overstreet, model/photographer Greer Childs, and bike messenger Mars Blackmon.
The new iteration has a potentially more queer ending, thanks in part to Nola's female love interest, Opal Gilstrap, a character who is also reimagined from the original film. The new She's Gotta Have It has sparked a nuanced discussion among black women and black queer folks, with some calling the series "a feminist breakthrough⁠" and others pointing out that it maligns representations of queerness and polyamory. With that ongoing dialogue in mind, in lieu of a traditional review, Autostraddle Staff Writers Carmen and Alaina decided to publish a conversation together about the TV series, the legacy of Spike Lee's work, black female representation on film, polyamory, and pansexuality. Check it out!
---
Carmen: First, Alaina, thank you for agreeing to do this with me! I believe you were the first person to bring an article about the new She's Gotta Have It to the staff's attention, and I pounced all over it! And not in a good way!
I have a lot of strong negative feelings towards the original 1986 film, and I have a lot of conflicting feelings about Spike Lee. I think he's one of the most important black filmmakers of the last 30 years, but also he has been incredibly damaging when it comes to the portrayals of black women. Which is ironic considering that at least five of his films, including the first film that made him famous (the original She's Gotta Have It), have prominent black or Afro-Latina female protagonists.
Alaina: Carmen! I'm so excited to talk to you about this series because I so have many, many feelings about it and about Spike Lee in general! I just finished a class called "Staging Black Feminisms" and watching the pilot was one of our last assignments. So, I was already coming into it from a critical Black feminist lens, and not just as entertainment. I tried to come into it with an open mind, I really truly did, but I too am cautious of Spike Lee's work, particularly his representations of Black women.
The source material was what made me so nervous; the ending of the original movie is so damaging, and even though Spike has written that he regrets it, that doesn't erase the effect it had on culture.
I couldn't help going into it thinking about bell hooks' essay in Reel to Real: Race, Sex and Class at the Movies, "Whose Pussy Is This? A Feminist Comment." She talks about how even when a film by Spike is centered around a woman, she's still not fully developed, and is a prop for his own message – in the case of She's Gotta Have It, the message is that self-identified sexually liberated Black women are just asking to be hurt by a man. About the rape scene in the original, hooks writes, "Suddenly we are not witnessing a radical questioning of female sexual passivity or a celebration of female sexual self-assertion but a reconstruction of the same old sexist content in a new and more interesting form… male domination and patriarchal order were restored." But I wanted to give the new iteration a chance, and I had to watch it anyway, so I girded my loins and binged last weekend. Was I surprised by my reaction? Nope. More about that later though.
Carmen: YES! I'm so glad that you started us off by bringing up bell hooks! The first time I watched the film version of She's Gotta Have It, I scanned copies of hooks' essay for all of my friends to read. Ok, that makes me sound like a huge nerd (I am!), but also I think it's an important piece of black feminist criticism.  "Whose Pussy Is This?" changed how I engage with Spike's work more generally, and definitely was at my forefront as I watched this series.
Binging the new She's Gotta Have It had me both cringing and screaming at my television. On paper I should've related to Nola Darling. We're both black queer femmes who've lived in Brooklyn, and like Nola I've never met a piece of "Afrocentricwp_postsor "bohemianwp_postsjewelry that I didn't love. However, in reality she comes across as a two-dimensional stand in for… who knows? I think Spike Lee was going for "woke black millennial feminist culture," but I don't know what those catchphrases mean when lined up against each other. I resent Spike for forcing me to make sense of the alphabet soup that pours from Nola's mouth.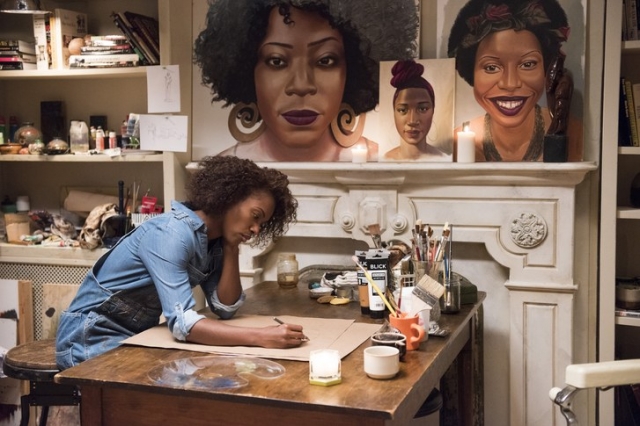 The experience left me wondering, what do we lose when we rely on black men to tell black women's stories? Particularly those black men who have been traditionally harmful to their black women characters. As you mentioned earlier, Spike recently told The Hollywood Reporter that his biggest career regret is ending the 1986 She's Gotta Have It in that infamous date rape scene. Is the apology enough? His lack of compassion or empathy for black women is not unique to that singular picture. It's a problem that has followed him on to other female characters — queer and straight alike — that he has written and directed. There's also this surprisingly underreported, and deeply harrowing, testimony from Puerto Rican actress Rosie Perez about working with Lee during 1989's Do the Right Thing⁠. Considering this history, it's worth asking when looking for authentic portrayals of black women on screen, why do we keep coming back to Spike Lee at all?
I don't want to lose track of the black women whose voices also helped shape the Netflix version of She's Gotta Have It. Spike co-produced the series with his wife, Tonya Lewis Lee, as well as the Pulitzer Prize and Tony award winning writer Lynn Nottage. Nottage also penned one of scripts for the first season, along with other female staff writers Joie Lee (Spike's sister), Eisa Davis, and Radha Blank. He recruited Tatyana Fazlaizadeh as a consultant and the painter of Nola's many pieces throughout the series⁠. Like Nola, Fazlaizadeh is famous for her 2012 feminist street art campaign, "Stop Telling Women to Smile." You can feel the fingerprints of these women's work throughout. For example, Nola now has women friends to socialize with, unlike in the original film. I appreciated that Nola finds time for her mental and spiritual health, both with the aid of a therapist and via a Yoruba cleansing from a Santería spiritual healer. As a black Puerto Rican, the care taken in showcasing the Afro-Latinx religion is absolutely my favorite detail of the series.
But, Spike directed all ten episodes of the show. If the 2017 version of She's Gotta Have It was in part about his repentance, then why not step aside? Still produce the series, but allow a young black woman to take the helm. What would this exact story have looked like through the eyes of a young black queer filmmaker like Lena Waithe, for example? Or Spike Lee's former student, out director and writer Dee Rees? I think we'd be having a very different conversation right now.
Alaina: I like what you bring up about Lee's attachment to the show. I think that's what bothers me so much; his dedication to his work being his work. It's almost as if he feels like he has a right to tell this story, and even though he brings on board lots of other black women, at the end of the day, he (a straight, black man) is the one who has the final say. Especially as this new Nola is describing herself as pansexual, I wonder why he felt the need to be so closely attached to it. Why not let other artists add something new to his work?
On the line of sexuality, I think part of what made this show fall short for me was a clear lack of perspective from actual black queer women. In the 1980s, Nola being an upper middle class black woman who was slept around felt radical and innovative to viewers, and in the remake, Nola's pansexuality and polyamory is framed as what makes her radical. I have to believe that there were no queer women in the writers room, because had there been there's no way that queerness would've been equated with radicalness. Because yes, being queer is fun and amazing, but it's also regular as hell! The idea that queerness isn't regular or normal has kept a lot of people in the closet for a long time, and Lee is furthering that misconception through his characterization of Nola.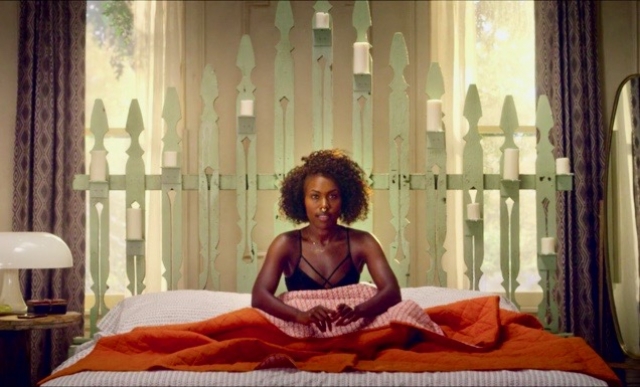 I was also troubled by the way that Nola's polyamory is attached with her queer identity because of the ways it furthered the idea that non-monosexual and non-monogamous folks don't know what they want. While I appreciate this show for the way that it further fleshed out Nola's life – I loved the new focus on her art and her friends – she still was a flat character. She consistently lacked boundaries with her friends and lovers, and was so busy trying to juggle the people that she was dating that she didn't actually ever pay attention to what they wanted. This shit pissed me off! Polyamory takes so much work! People don't date women because they want a self-care break from men! There wasn't a person behind these sexualities, there was a stereotype, and that's where I was most uncomfortable.
Carmen: So, I'm not polyamorous, and one of the reasons I'm not sure if polyamory would work for me is because, as you mentioned, it takes a lot of emotional and physical work. That wasn't shown in the series at all. Nola is an incredibly selfish partner. I think it's worth paying attention to the nuance between being a single woman who is casually dating multiple people at the same time (for lack of a better example, I'll call this the "Carrie Bradshaw model") and being polyamorous. She's Gotta Have It conflates the two in ways that are absolutely damaging.
I wanted more of Opal and Nola together. She gets comparatively less screen time than Nola's male partners. And I enjoyed Nola bonding with Opal's daughter, Skylar. I think seeing more of their relationship would've helped Nola develop better boundaries and accountability practices; it also would've helped the series find some balance. While we're talking about Nola's romantic partners, I really think they should've also given Nola a trans or non-binary love interest. "Pansexuality" on television often means, "having only cis partners." It's time to break past that.
If I'm being generous, I'd say that Spike Lee's aesthetic choices are the strengths She's Gotta Have It.
In particular, I'm interested that Lee took such care filming the gentrification of his hometown in Fort Greene, Brooklyn. Arguably, Spike's earlier movies are part of the reason that Fort Greene got gentrified in the first place! No one revels in the beauty of Brooklyn like he does. His sweeping shots of the Brooklyn Bridge still take my breath away every time. Films such as She's Gotta Have It put the neighborhood in the bullseye of a lot of artists and those in the upper middle class who wanted live near "artist credwp_postswithout any of the accompanying grit. Women like Nola's white neighbor Bianca. I sometimes wonder if Lee speaks better with a camera than a script. While a lot of the dialogue about gentrification in She's Gotta Have It was stilted, I was impressed with his imagery choices, such as using the opening credits to juxtapose footage of the "new Fort Greenewp_postswith still photographs of the same neighborhood from the 1970s through 1990s. It's a very specific, and perhaps overly narrow, view through which to explore black identity, but it's one that really works for me.
I was also touched by the loving references to black culture, art, and music throughout the series. At one point, Nola spends a three-minute music break paying her respects to various black "heroeswp_posts— activists, artists, writers, and musicians — who are laid to rest in the city. In another five minute stretch, all action comes to a complete halt. The characters mourn the 2016 election of Donald Trump with black indie musician Stew's "Klown Wit Da Nuclear Code" playing in the background (which, coincidentally, was probably my favorite moment in the entire show⁠). Every single scene is punctuated with an album cover displaying the background music you were just listening to. Carrie Mae Weem's "Kitchen Table Series" hangs in the office of Nola's therapist⁠. Nola tells her friends that she models her portraiture work after black artist Mickalene Thomas⁠. I loved it all. I can be such a softie about these things!
Alaina: That Spike Lee aesthetic was everywhere. No spoilers, but I didn't feel like I was actually watching a Spike Lee Joint until he used that dolly shot that he loves so much. It was a beautifully shot show and having black art be so central to it was definitely one of my favorite parts about it.
And now I'm gonna be negative Nancy. My least favorite part of the series was the way that Spike Lee dealt with poor women. One of Nola's best friends is a character who grew up poor in Brooklyn, and unlike Nola, didn't go to a fancy art school and have opportunities to culturally climb the socio-economic ladder. Shemekka is a single mom and a sex worker who, obviously, wants to be able to provide her daughter with the things she wants and needs in life. To do this, she decides to modify her body, and the way that Spike Lee dealt with those body modifications is a clear indication that he still doesn't wholly believe that women have the right to do whatever they want with their bodies. While Nola got off easier in the series than she did in the movie, Shemekka gets the short end of the stick. Nola doesn't honor her request when she asks if she can be painted with her weave in, and in the process of getting a body augmentation, she's almost killed.
Shemekka is the show's only representation of a poor black woman living in Brooklyn, and her desires are at best mocked; at worst, they almost kill her. It's as if Spike Lee really doesn't think that women, especially poor women, know what they want to be happy, and that it's his job to teach them what they really want by showing what can go wrong when a woman attempts to change herself.
Lee had the opportunity to explore the exploitation that poor black women experience every day, especially those in sex work, and instead it felt like what happened to Shemekka was her fault. Like, if she'd only listened to her friends (all of whom are lighter skinned and wealthier than her), she could be happy. He furthered the misconception that poor black women don't actually know how to handle their own lives. This sort of upper middle class black respectability politics bullshit makes me so angry. As if not getting ass implants will make society respect them more! And while Nola's central storyline for the season gets wrapped up (unsatisfyingly, but wrapped nonetheless), we're left wondering what's going to happen to Shemekka, who is still poor, still living in the ghetto, and now jobless. For a show called She's Gotta Have It it seems like Spike Lee worked hard to make sure that every "she" couldn't have what they wanted. Poor black women shouldn't be used as tools to teach a lesson, but that's all they were used for, at least in this season.
Carmen: Wow. That is all so perfect. I… have nothing to add. Imagine a thousand "Praise Hand" emojis here.
---
Overall, She's Gotta Have It is better than the original, but it — and Spike Lee — have work to do. What is it about feminism and self empowerment that's so stressful to men? Until Spike is able to work out his insecurities about women who do what they want without the input of men, he's not going to be able to successfully craft a well developed woman character. Here's hoping that next season we get a Nola who knows what she wants and doesn't have to navigate pleasing the men in her life to get it.